Are you interested in building your own NFT marketplace but don't know where to start?
Look no further! In this article, we will provide you with a comprehensive step-by-step guide on how to create your own NFT marketplace.
With the recent explosion of interest in NFTs and digital collectibles, creating an NFT marketplace can be a lucrative and exciting venture.
Follow our guide and additional tips to start your journey into the world of NFT marketplaces and digital ownership.
What Is an NFT Marketplace Platform?
To keep up with things, let's start with some definitions. If you're unfamiliar with the concept of NFT, we will not take a lot of space here to present it, but here's a quick introduction.
What is an NFT?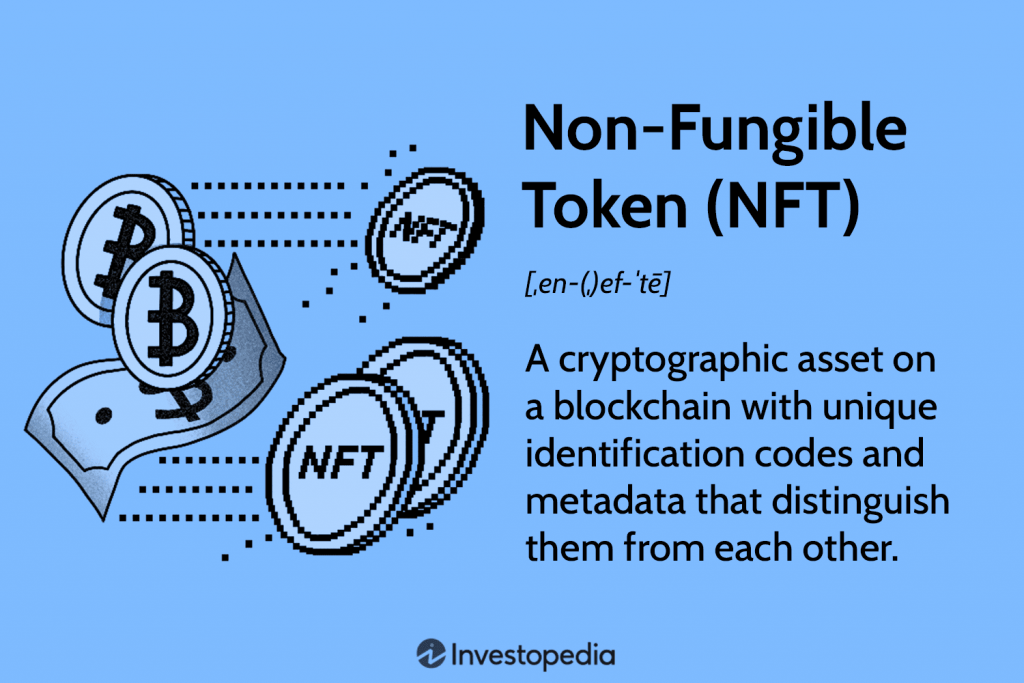 NFTs are essentially a way of owning an original piece of data. What does it mean? Well, for years now, people have been trying to create a way to make a digital work stand out among many copies. Why? For-profit. In the "real" world, it's pretty simple.
If you create a piece of art, it's yours. No one can take away your intellectual property and the art itself. And if they did, it would be a felony, so it's not like everyone can do it and think – whatever, it doesn't matter.
With digital, it's different. Thousands of people, even millions, can create a copy of your work that is 1:1 identical to the original, and they don't have to face any consequences.
So, to combat that, people started creating digital content to battle those problematic behaviors. And that is why they came across a concept called NFT.
It's a piece of digital media that was minted onto a blockchain. What does it mean? It means that now, you can claim that your part of digital media is the original and everything else is a copy.
There are a lot of usages of this concept, and we will surely go over them further in the article, but for clarity, let's just say that it's comparable to the intellectual property rights we've mentioned before.
The NFT creation process is pretty easy, so almost anyone can create it for themselves (with some gas fees to cover the minting you need to keep in mind). And with that, you can then sell this artwork as an original; you can gain some passive income by lending it or selling it to people, allowing them to make copies, etc. Possibilities are there; you just have to find them.
NFT Marketplace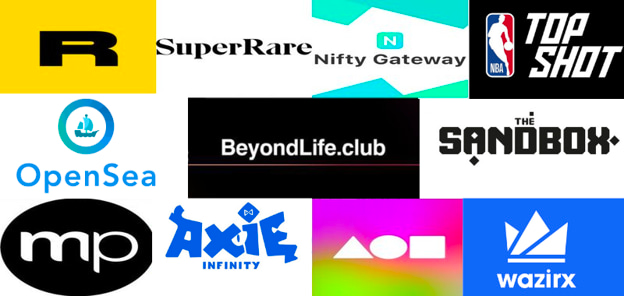 As we know what an NFT is, let's find out what is an NFT marketplace. As you can probably guess, it's where you sell and buy NFTs. But – it's much more than that.
If you visit any NFT website called marketplace, you will quickly see that it's not like your everyday eBay experience. Of course, there are pieces for sale, it is, after all, an NFT art marketplace, but there is a lot more for you to discover there.
For example, you can create NFTs in a process called minting. Then, you can store and display your NFTs for people to see.
It's helpful if you're an upcoming artist and not that well-known in the community, so getting this kind of recognition can be everything to you.
Then, you can add a payment method. You can put up your crypto wallet and pay for NFTs with your crypto money, or, if you don't want to do that, you can go ahead and put down your credit card.
Be sure with the latter one, as it's not obvious that everyone on the internet is friendly. Use only the most trustworthy marketplaces to ensure you're not getting scammed.
Additionally, and probably the most obvious thing, you can buy and sell digital pieces at an auction or a fixed price. That's pretty straightforward.
Also – you can become part of the community! This is probably the biggest advantage of joining a crypto marketplace, as it allows you to find out some news about the crypto market and join like-minded people and discuss the latest trends.
Different Types of NFT Marketplaces
There are a lot of marketplaces, and, as we've explained before, each one has its specificity. If you want to create one, you'll probably want to know some of the more common types. After all, you don't want to create an NFT marketplace where there is no way of getting smart contracts included for your digital asset deals.
NFT platforms usually have a wide range of things to explore, so if you want, you can add some tweaks here and there.
Understandably, you'd have some questions, and we're all about answering them. But first – here are some of the most popular NFT marketplace platforms for all your digital assets needs.
Universal Marketplace
This is something that is most similar to your everyday online buying experience. Essentially, you get there; you find an NFT that you like, get it, or auction it, and it's pretty much the end.
It's excellent for NFT trading, probably the safest "universal" NFT transactions, and overall great for business.
But, as all things are, you may be a jack of all trades, master of none. In this case, if you're a universal global NFT marketplace, you surely cannot satisfy the needs of every single person. It will be vast, it will be significant, it will be extraordinary, but the community will be divided into pieces. So, to combat that problem, people created…
Niche Marketplace
This one is something suited for your needs and your needs only. If you want to attract the attention of a specific audience, you will probably need to focus on getting suitable targeting ads and creating a space that no one ever did before.
To do so, you'll need to sweep the market and sweep it well. You can put a lot of money into NFT developers to create the single best NFT marketplace for selling music, but if someone did it successfully before, why would anyone look at your place?
It's not only not recommended, but it's also – not that practical. If you want to lose all your money for some not-that-well-thought-out experiment, you can certainly do so. But – you will face the consequences of it for sure.
On the other hand, if you do your research and get something popular before everyone else, you can easily create a multi-million dollar place where people can sell NFTs, talk with each other, and have a wonderful time together.
On your site.
Niche marketplaces are the way things are going, so if you have your idea in your head, don't let it get out of your way.
How to Create NFT Marketplace?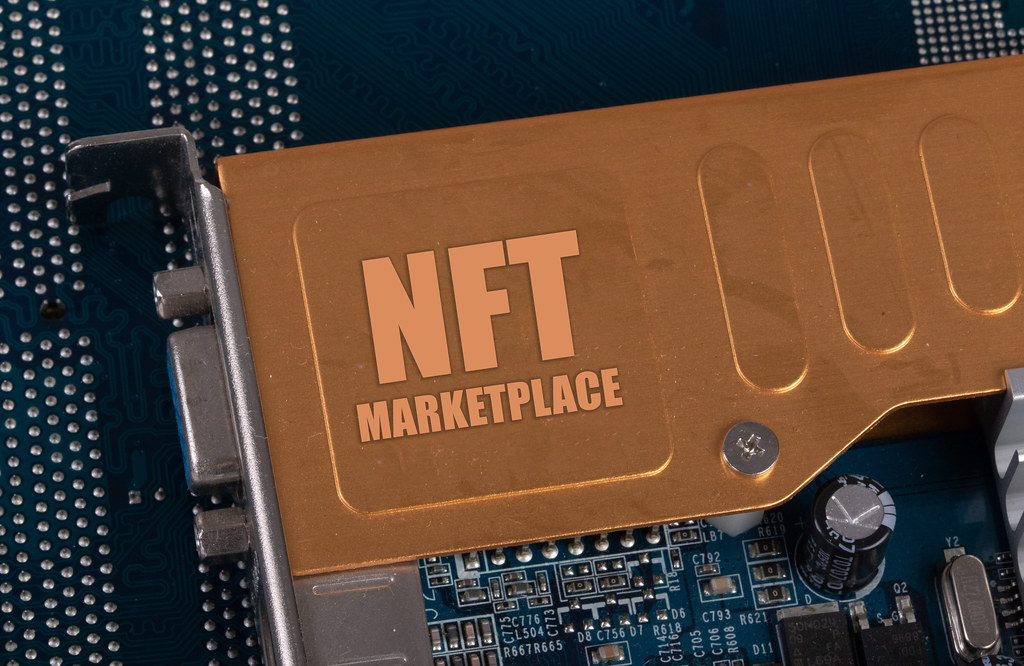 So, the question remains – how to create an NFT marketplace? Should it be an NFT app? Should it include a digital wallet, or it's not that important?
Well, some things are necessary, and some are not. Every marketplace owner knows that getting the right widgets and everything is key to creating an accessible and helpful site for all your needs.
So, with that in mind, let's get some NFT owners together – we're creating an NFT space to crush them all!
Step 1 – Define Your Niche
As we've stated before, the most important thing to do is to find a niche and crush it! The best idea is to create a team to help you with that. It's not advisable to get everything done yourself, especially if you're trying to accomplish a big and vast project like creating an NFT marketplace.
Also – be sure to look into stuff you're interested in. If you know your niche well and can talk about it for hours and hours straight, you'll probably be good to go. You will quickly find out what features like-minded people would look for in this work. And – if you're trying to accomplish something, you can do so by putting passion into gears. It's always best if your target audience is yourself.
Step 2 – Blockchain Network
Now what you need to do is find out what is the best blockchain framework for your company. It's essential because it will be all your company will be working on, so be sure not to pick out something crazy that can spike too soon and too often.
It's usually assumed that the best crypto for minting NFTs is Ethereum. It's stable, well-known, and has a reputation for being legit in the industry.
Ethereum blockchain is worth investing in as it allows you to compete with other companies.
On the other hand, it's not the cheapest, so you may be getting a lot of heat from your users because of the high gas fees. To combat that, make your NFT collections accessible if you're running an operation suited for not that deep-pocketed people.
Step 3 – Smart Contracts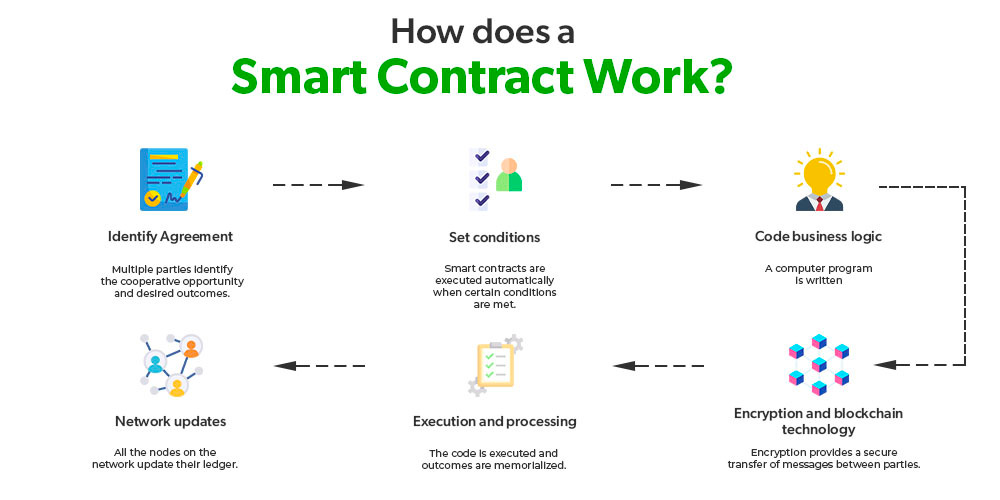 To commercialize your NFTs, you'll need to have some pretty good and cheap smart contracts available to your users. That way, you can sell, lease, or do anything in between with those NFTs you wish because everything will be down on a blockchain.
It's essential not to make it too complicated for users to get it. It's a world full of opportunities, but if getting at them seems too complex, people will get easily frustrated and give up.
So, don't make them create lines and lines of code to combat that. Create an easier way of doing it. A way, where a user needs to just put in the numbers and stipulations they want to add, and they can have a working smart contract. For all their smart contracts needs.
Step 4 – Developing NFT Marketplace
This one is significant; if you can do it right, people will come to your place. If not, you will be left out with no money, no customers, and, worst, no NFTs.
If you're not that web development-oriented – try hiring a team.
Consider hiring some great people in UX and UI. Great user experience can make or break your NFT marketplace. Everything needs to be easily accessible, intuitive, and just overall – good to look at.
We'll talk about some great features you can add in the latter part of the article. For now, let's just say – there are many of them.
Step 5 – Crypto Payment
It's also a significant step on your path. Setting up your crypto payment gateways should be a top priority.
The worst thing you want to do is to have a piece of software that feels unsafe and could potentially make people lose money.
There are a lot of scammers on the internet. You need to be aware that with a decentralized world comes little to no internet police officers that would come to your aid (and even if they did, they don't know how it works in the end).
Be sure to double and even triple check all the transactions and use only the most trusted and secure vendors. NFT space can be dangerous when it comes to stealing crypto from unsecured wallets.
The development process may be essential, but if you don't have some good way of paying for the NFTs you've bought, then the whole thing can go down in flames, you included.
You can choose from many of them, so we can't recommend anything in advance as it can change rapidly with time. The best thing is to research and find out what seems to be the most secure option. Speaking of security…
Step 6 – Security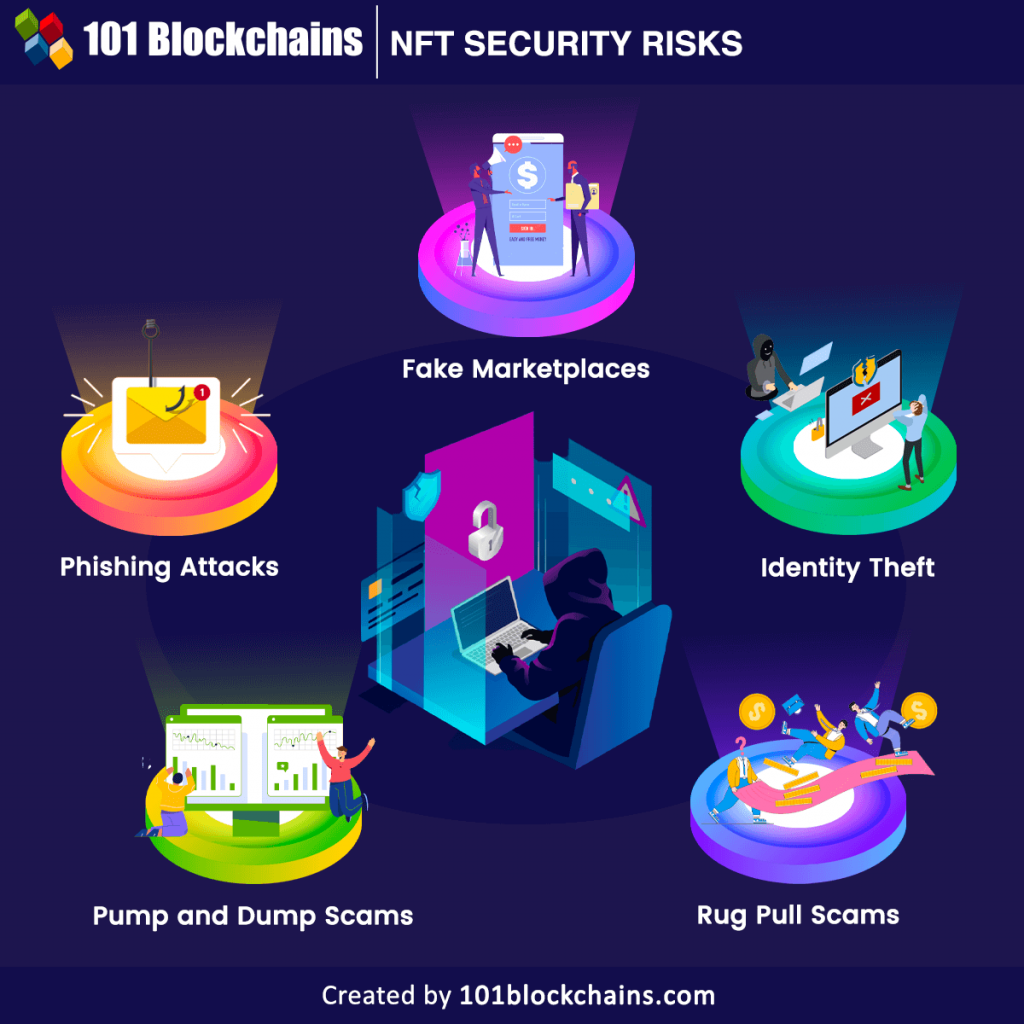 Security, security, security. The most important aspect of them all. If you'd create a site that can be easily attacked, you will quickly lose money and investors.
There are many stories of people who lost fortunes due to cyber attacks and if you don't want your NFT metadata to be stolen, be sure to include it in your business plan at the top of your list.
If you fail to do so, you can make your life troublesome, not only when it comes to NFT development but also life in general. Because if you think that hackers will get only the NFT information when there is a lot of your data, you'll be mistaken.
Step 7 – Marketing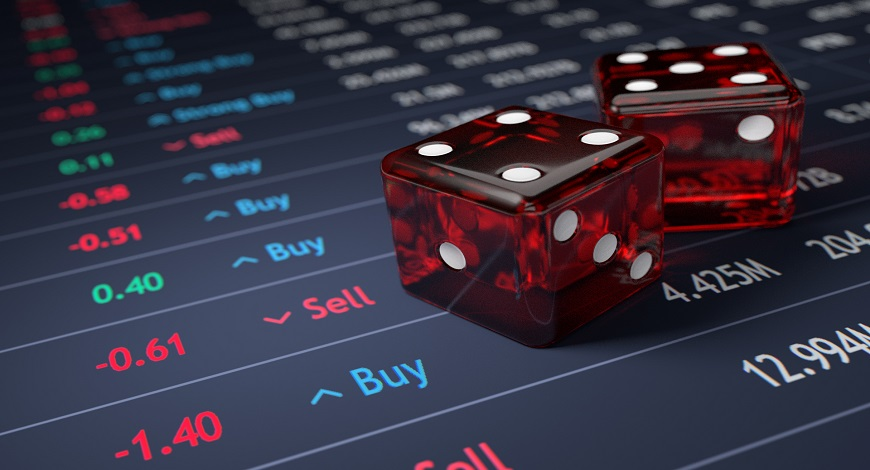 So, when you have your webpage, everything is up and running, you're happy with your team and everything seems great, be sure not to just fall flat on your chair and be wise about it – market it!
If you created the greatest product/service ever made but never told anyone, it's like you've never even started.
And that is the essence of marketing. Create a website and then spread the word. Make people google it. Buy some AdWords. Youtube marketing is something that surely would benefit you. Also – try optymizing your articles for SEO, it will surely boost your view numbers.
You can even get some influencers talking about your site. Do something controversial, and create the hype. Everything you can do to get this thing going.
If the product is good, you can easily make money, no questions asked, and everything will be great in your life. Well – no. You have to sell it, let the people know that it is the new thing on the map, and you should do everything in your power to make it happen.
Not putting some money into marketing can result in two things – losing a lot of money and losing a lot of opportunities. If you don't like the sound of both, don't cheap out on the marketing.
Additional Features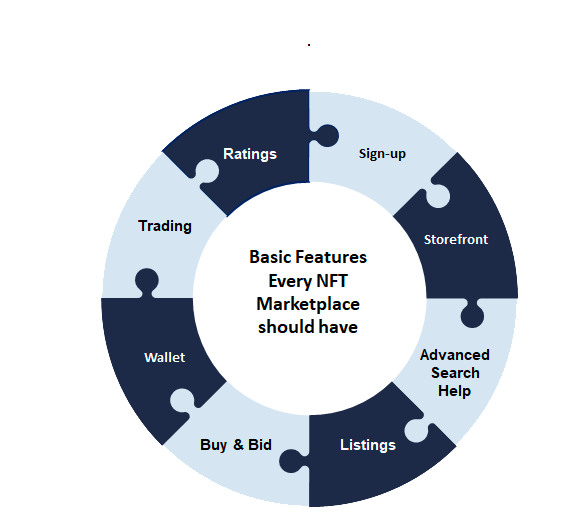 So, if you have the marketplace idea and can get your NFT product up and running, it's time to add features. There is a lot of them, so we'll go point-by-point, but those are some general things that any creator can include.
Signing option. People need to be able to sign in to your project + password recovery option (a necessity these days).
User profile. You need to have a developed account to get great results. Remember the basics, user profile name, photo, bio, some of your interests, etc. You may add something more specific to you, but those are the essentials.
Payment method. Really important; we've spoken about this before.
NFT collection. It's good to be able to access your collection quickly and easily.
NFT marketplace. Here you need to have great search options and some nice visuals regarding the leading site. You can add some details like description, representative image, or some additional information about the NFT, cost, and other details you feel are important for your particular marketplace.
You also need to have clear and valuable features for people listing NFTs on your site. What kind of deal it is, what type of currency they're using etc.
You will need to include some way of communicating with creators, so a chat box would be a great addition.
Also, consider adding the premium version of your marketplace to gain some money. It may not be that obvious initially, but you can get a significant cash boost if you'd have some additional features prepared for those willing to pay for them. It could be something simple like premium spots on the auction lists or some unlimited number of NFTs put out on the list. It really depends on what kind of marketplace you're running.
NFT Marketplace Development Cost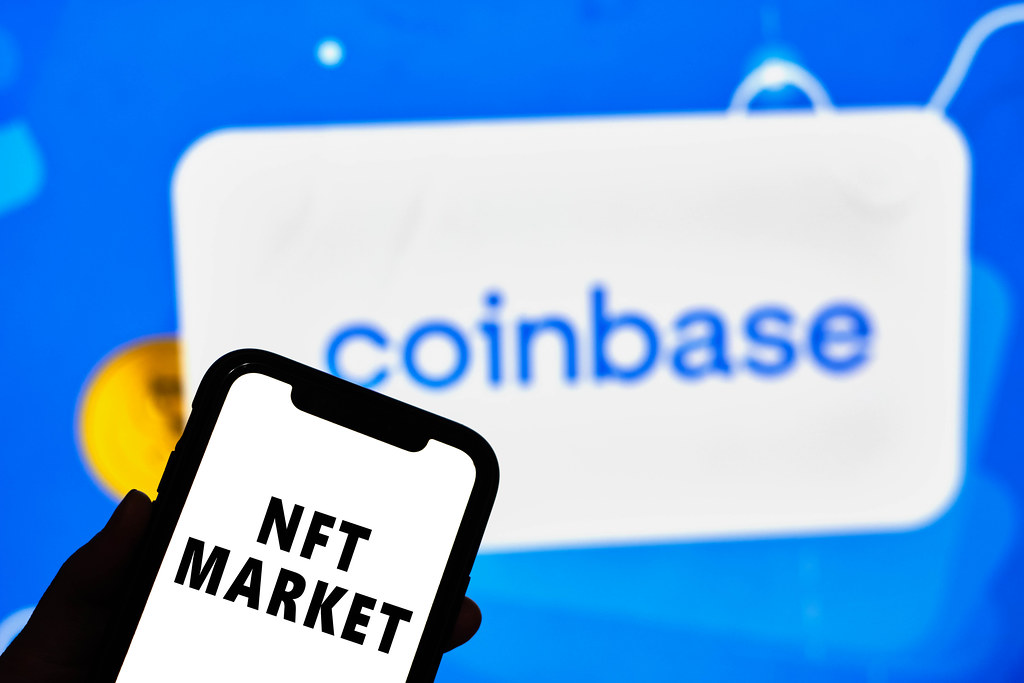 How much does it cost to create an NFT platform? Well, it depends. We know that it's not really an answer, but it all depends on the scope of your operation, how much you're willing to sacrifice, and what kind of things you can do to make it happen.
Some people do it from scratch and lose a lot of money developing this whole system. Mobile app development can cost even a few hundred thousand dollars.
But it does not have to be like that. You can lower this price significantly if you're willing to outsource some of the elements of your webpage but still own the NFT marketplace. You need to live with development costs, but it does not have to break your business at all!
You don't have to build the site from scratch; you can use some templates. It's not a shame, especially if you would do it correctly, with some nice custom graphics, etc.
Then, be sure to hire people that you want to work with and look for potential investors. Of course, out-of-pocket financing is the best option, but don't lose your dream in the process if you don't have that kind of money.
What Can Go Wrong?
Well, there are a couple of ups and downs that you need to take into consideration. First of all, don't assume you will be a millionaire after a week because that will obviously not happen. Or it could if you'd come up with some new and crazy popular NFT token.
What to take into account in the meantime? Well, do the best you can.
Be sure not to skip out on the marketing aspect. Also, don't think you can do everything yourself – you can't.
And you should not assume that if you have a great idea, everyone will think the same and you will be able to communicate it easily. Sometimes, the most important thing to do is to listen. So, if you have trustworthy people around you, be sure to listen to them.
Make sure they're listening to you as well. Talk to each other about amazing things you've all accomplished together. And then – listen to their constructive criticism. It will not be easy, but it's the best thing you can do to create a great NFT marketplace with blockchain technology.
Trading platforms are difficult to learn, but you can certainly accomplish that. You just need to get your digital platform up and running, and if done right, it will gain popularity quicker than you may think.
How To Create an NFT Marketplace – Conclusion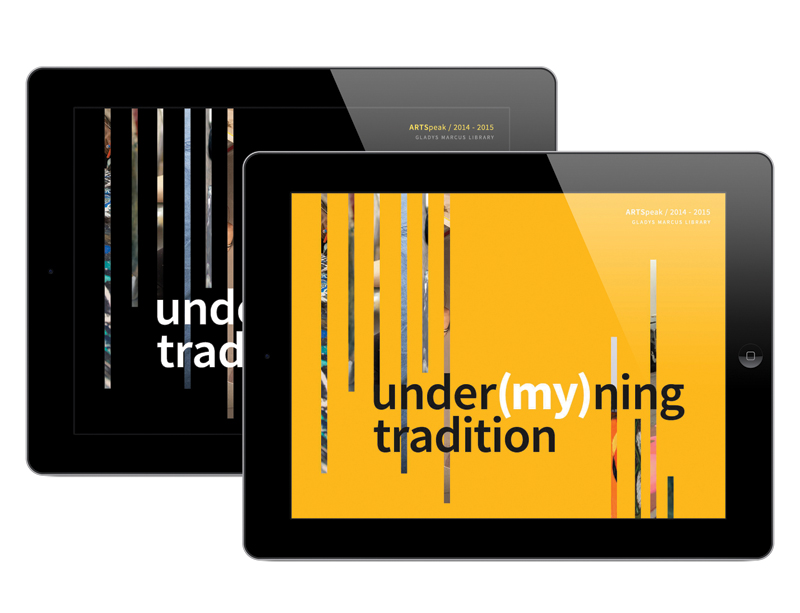 So, now that you know everything there is to know about our NFT marketplace creation, it's your move. Do you want to reach the stock markets? Or maybe sell collectibles from your favorite cartoon?
Well, there is a lot of space in the NFT market for you to have fun, and we recommend you do so. Non-fungible tokens are the future we're living in right now; if used right, they can be the next best thing. Technical implementation is something to be considered, but there are a lot of additional options for you to check out; it's really mindblowing.
We really appreciate you checking out our article. As always, we would appreciate any shout-outs and comments. If you have any questions, be sure to let us know. We'd be more than happy to answer them or create some new ones for the next article.
For now, that will be all from us, but we'll catch you in the next one.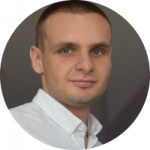 SEO specialist with over six years of professional experience. A/B test and Data-Driven SEO enthusiast. In his work, he focuses on the development and implementation of a strategy that achieves predetermined, specific goals. Privately, a fan of mountain biking.