The internet is one of the few places where you can make money from your talents. You can monetize digital art, products, or services as long they have demand.
To do that, you must learn:
What products fit in the market.
How you can start to work as a digital artist.
The steps to create a steady source of active and passive income.
If you can use your project to make a living.
All this requires research, failures, and many tests to find the right products and audiences.
The World Wide Web enabled a global market where you can earn money through Etsy shops and other platforms to cover your expenses.
So, if you are part of the creatives interested in monetizing their art, this article is for you. We'll cover the basic concepts of digital art, what kind of digital businesses you can make from it, and strategies you could follow to help your business.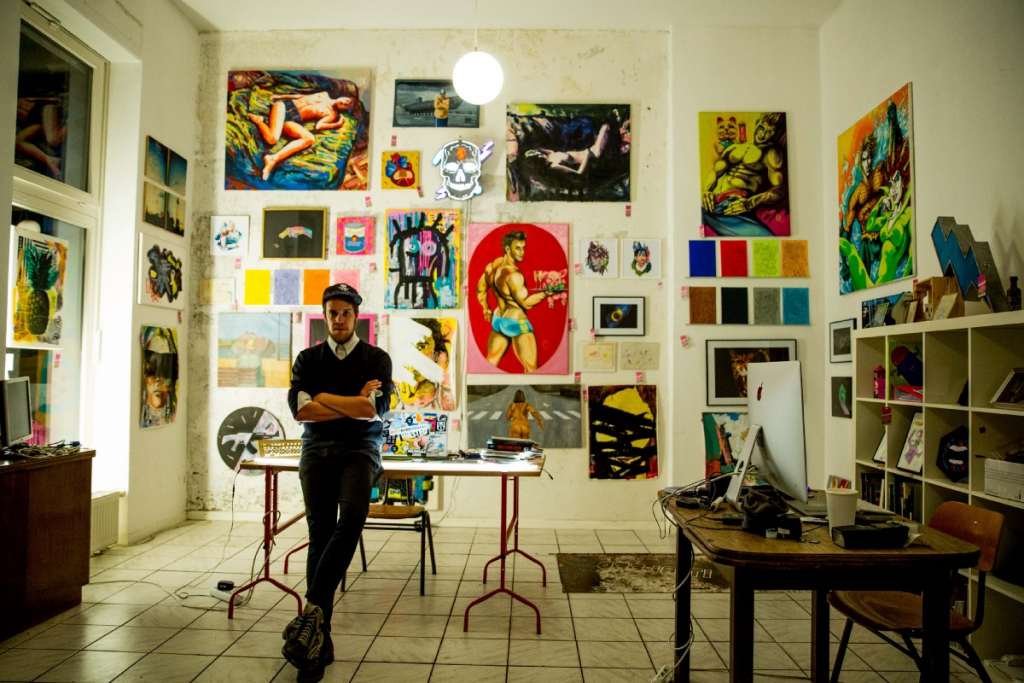 What Is Digital Art?
Digital art is pieces of work you can see online and have value. A digital artist uses technology to create multimedia content that can be presented on the internet.
Digital artwork requires a creative process that goes like this:
Create a handwritten draft based on your ideas.
Develop a digital draft.
Polish details to create graphics, animated videos, digital paintings, vectors, etc.
Publish it online.
You can see digital art on social media platforms all over the world. Every piece of content that has value represents something that can create art.
And it doesn't have to be only graphical content. You can also be an artist if you are in other creative niches.
So,
Who Can Become a Digital Artist?
Every person that creates art can become a digital artist. As such, here is a list of a few of the professions that can send their content to the world:
Graphic Designer.
Copywriter.
Architect.
Actor.
Journalist.
Marketer.
Crafter.
Writer.
Printer.
All of these professions – and more – can create content for art lovers and sell it online.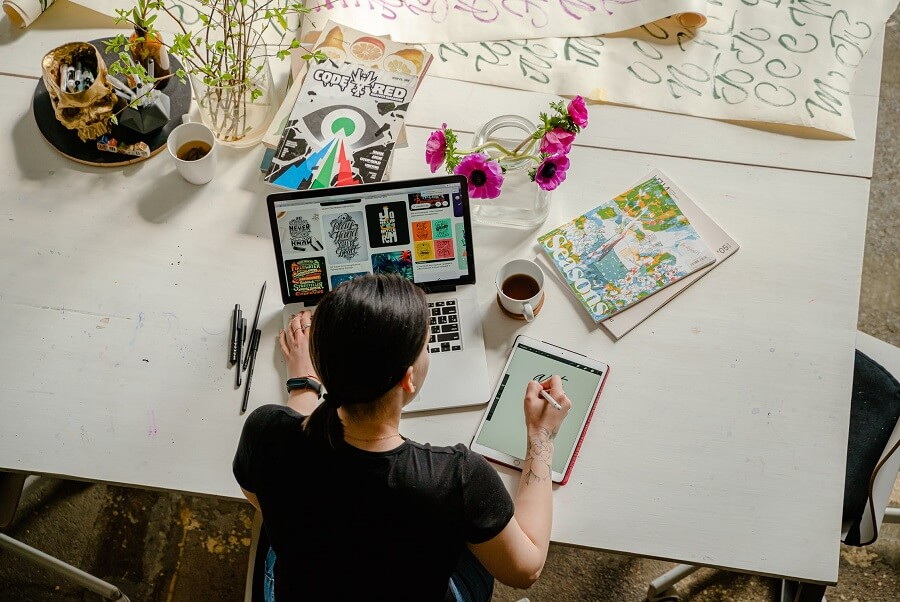 Why Would You Monetize Digital Art?
Making money with digital art ensures one thing, financial freedom. Or at least another stream of passive income online.
That's the main reason why you should monetize your craft. It doesn't matter if you start selling digital prints or any digitally created artwork.
This will not be an easy task. The digital world is volatile and unpredictable. You'll have to make a name for yourself and try multiple ways to make money selling your product before you find the perfect strategy for you.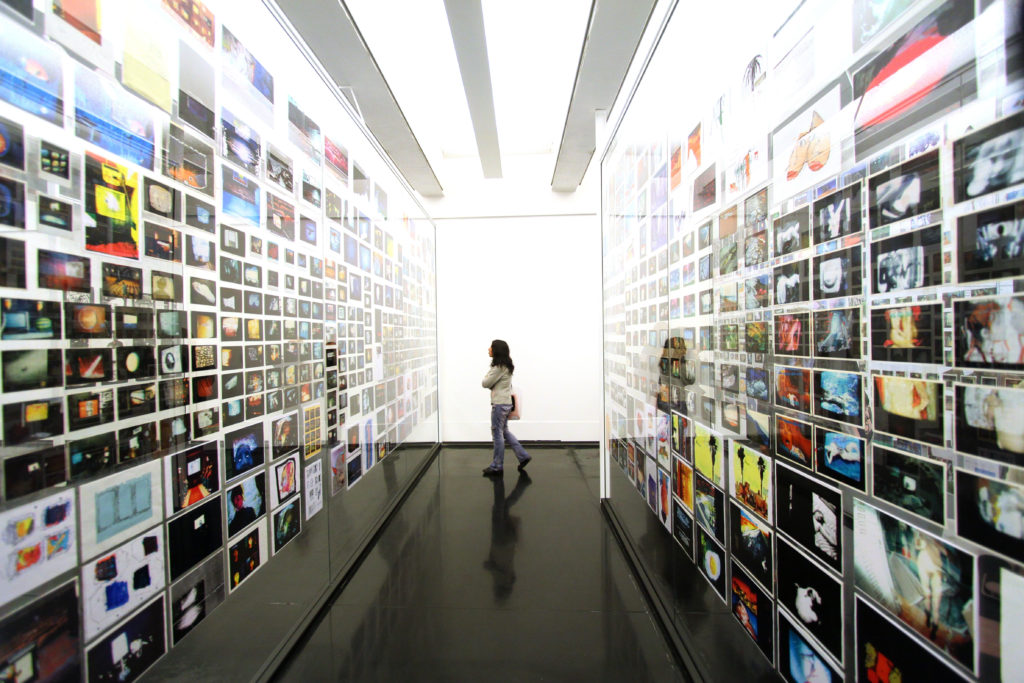 Types Of Digital Arts That You Can Sell
Before selling digital copies of your product, you must decide what you will create. Many digital artists focus on one type of content, specialize in it, and then publish the digital file throughout social networks.
Here are some arts you can create and sell digitally:
E-books: These are digital books that you can sell online. Websites like Amazon allow you to publish your content for a fixed price and serve as a payment gateway for potential customers.
Vector Designs: Vectorized images are content that sells well. You can use them for multiple purposes, like graphic or t-shirt designs.
Print On-demand Services: Several platforms offer these services. You can create clothes, gadgets, and more with little effort and have an extra income over time.
Music: People love music. Even when we don't have physical copies anymore – or barely a few – you can still make money on streaming sites like Spotify.
Youtube Videos: Making money as an artist doesn't mean you have to create paintings, images, or songs. You can have a Youtube channel with top-notch content and make an extra income.
Poems: Poems are original works that don't have a lot of markets nowadays. They had a long run, but other types of content have replaced them. However, some people still pay for these skills.
Online shops: You can sell online shops if you know how to develop them. It's a business that won't expire. In fact, according to Siteefy.com, around 175 new websites are created every minute.
Movies & Short Films: The most direct way to reach customers is through audiovisual content. If you can create films or movies, then this is a business opportunity to monetize digital art that you should consider.
Stock Websites With Image Leasing: There are a lot of people that make money taking pictures. There are multiple platforms where you can sell original works and make money to pay your bills.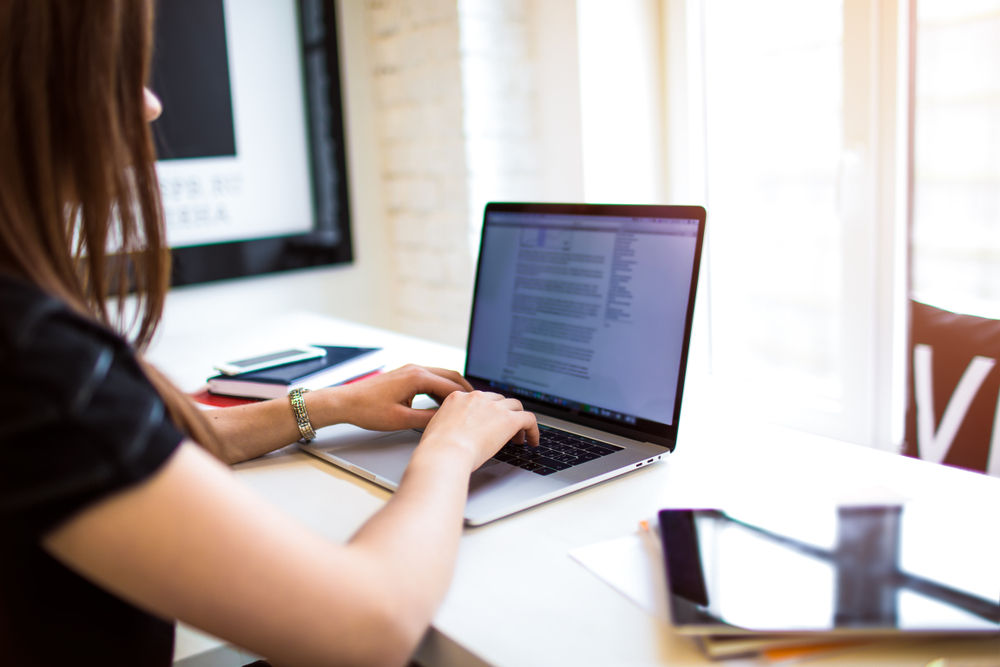 How To Start Selling Digital Art Online
As with anything you propose, starting to sell digital art online is not easy. Depending on what industry you want to develop, you'll have to do more or less research before you set up your business.
In general, here's what you need to do to start selling digital products and start making money with digital art:
Find the niche/industry you want to work in. You can go into the entertainment industry, in freelance projects, etc.
Research platforms related to your niche. For example, freelance platforms.
Find the platform's top sellers and see what they are doing.
Use your specialty to craft your art.
Optional: Create something similar to the most sold items or bring something entirely new for the table.
Set up a price based on current demand and supply.
Publish it in the platform – or platforms – of your preference.
Repeat steps 4-6 until you get a sale.
Many artists spend months or years perfecting their craft before they start selling. Some others go for the intelligent approach and develop a marketing strategy around the product they sell to make more money.
It's up to you to decide how you want to approach potential buyers. Just remember, digital art and products it's not like selling merchandise in a physical store.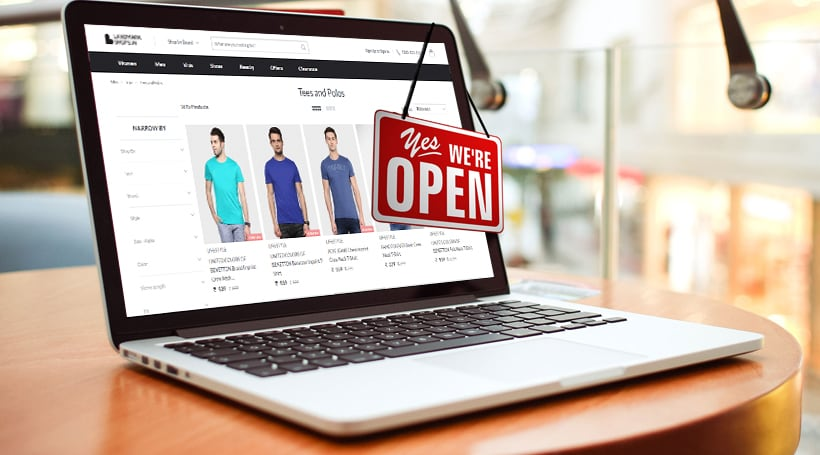 Start Getting Orders
After you have set up your account, it's time to get ready for your orders.
You need to make people know about your intentions and your product. So, you can start by:
Adding your link to your social media networks.
Creating content for your blog.
Sharing your products on forums and other communities.
If you have your website, you will need continuous updates to your page and optimized SEO to rank on Google.
The first order is the hardest. So, once you start to earn money, you'll get the know-how about how to keep progressing.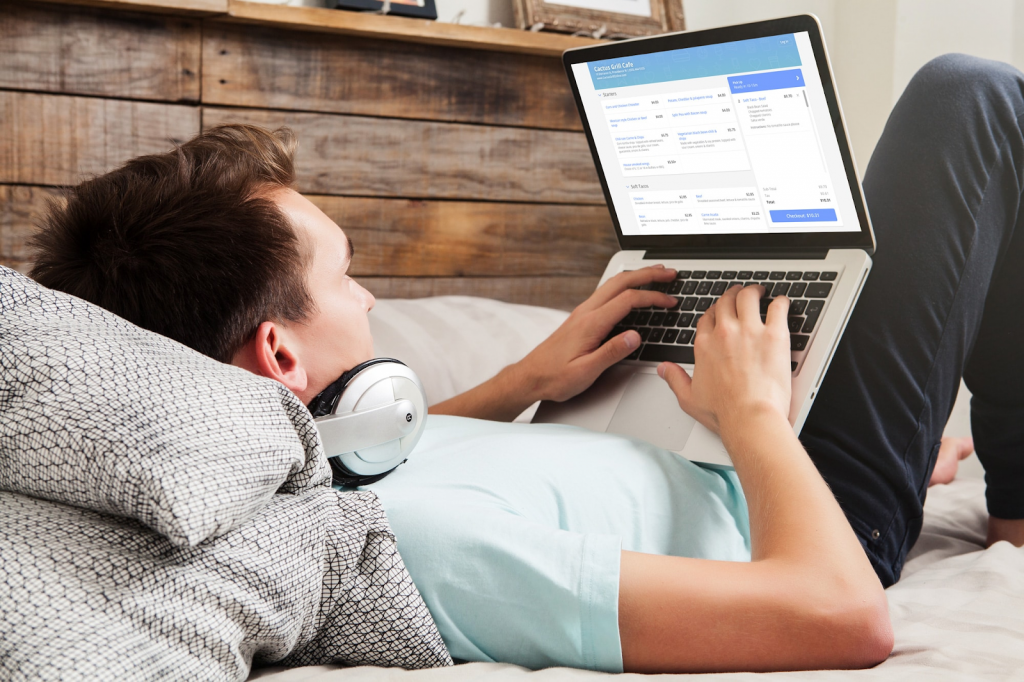 How Much Money Can You Make Selling Digital Artworks?
There is no fixed amount of money you can make selling digital artworks. It doesn't matter if you sell prints, vectorized images, or non-fungible tokens. It all takes time when you are working on your new business.
You also have to consider that you won't make a living. However, you'll still be able to make a couple of hundred bucks a month if you have the right strategy.
If you combine marketing channels to have multiple income streams – like an Instagram page with a Youtube channel – you can increase the possibility of seeing good money in your bank account.
Consider that there aren't shipping costs or other changes, just a transaction fee for using the platforms to work online. So, there is also a wider audience in the digital world. Your chances are high.
10 Ways To Monetize Digital Art You Can Start Now
Here you can see ten ways to make money if you're eager to make money online.
Developing Your Own NFT Project
Crafting your own NFT could seem difficult, but you only need an idea, a blockchain network and blockchain programming skills.
The beauty of NFTs is that they can be anything. This include:
Poem catalogs.
Images.
Video games.
Music.
If you're good at something artistic that people may want to own, it's a great opportunity for an NFT.
Of course, you'll still need to market it and create a community – if you don't have one yet – after developing and uploading it to the blockchain. You can see examples like Axie Infinity or the Bored Apes collection. They have something unique to share with the crypto community and they published it.
It's hard work that, if you do it right, could pay off and turn into constant revenue.
Writing E-books Online
E-books are the evolution of one of the oldest ways to produce content and sell it to the masses.
They have been available since 1989. Back in the day, you were able to get them stored on a CD. But now, there are online marketplaces that you can use to find the book you want to read.
Digital books came to revolutionize the book industry by allowing consumers to read their stories from a computer, tablet, or mobile device without having to go to the physical market.
As a writer or copywriter, you can:
Tell stories.
Write about personal experiences.
Produce guides about topics.
It requires dedication and the ability to make money online by writing E-books. There is a lot of competition and endless spaces where you can sell your books. You will also need a strategy to sell digital copies.
One of the best ones is publishing your Ebook on Amazon. This vast online marketplace receives millions of visits every day. If you optimize your product page and create valuable content, you will sell your story.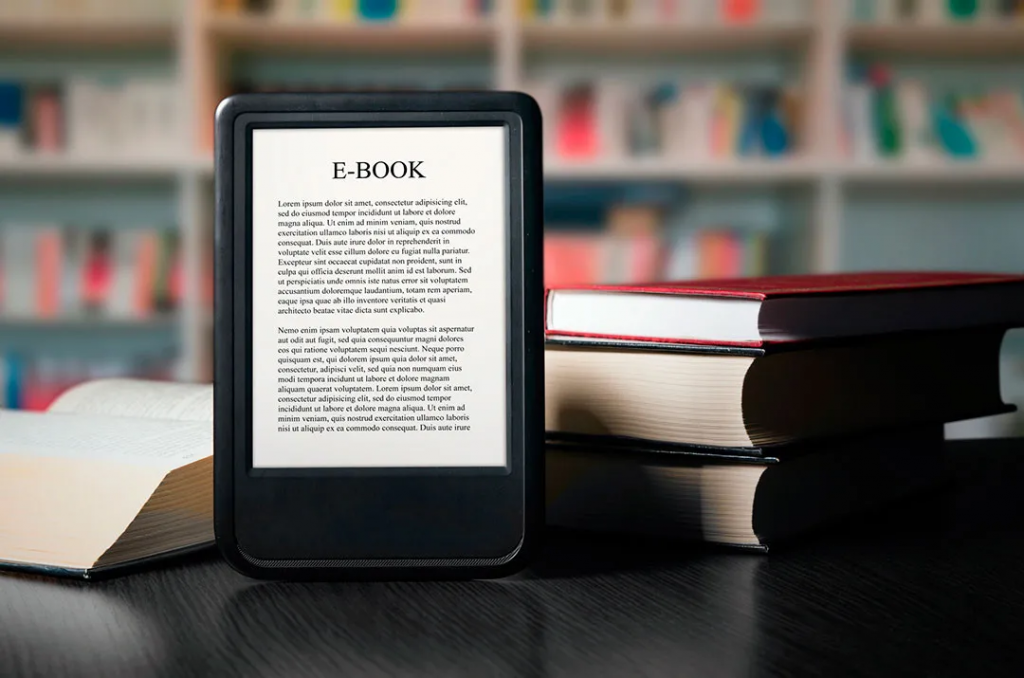 Selling Poems Online
If you sell art prints on Etsy shop, Shopify, etc., you can also sell poems.
You can write verses and rhymes and publish them whenever you think you could sell them. For example:
In your own Youtube channel.
Your website.
Your social media channels.
You can also find other platforms with existing artworks and publish them in JPEG or other formats. Freelance websites can also help you make money from your work.
You can offer your services on freelancing platforms. Fiverr is an excellent platform if you optimize your profile to receive custom orders worldwide.
Creating An Online Store
You could sell them as digital products if you know how to create online shops.
In today's world, everyone needs an online store. You can provide clients with aesthetic websites that sell products or services efficiently.
Some websites are so well designed that they are considered digital artwork. You can use images, graphs, and multimedia to enhance the user experience.
This is a high-demand skill that requires a lot of time from you. You can make this activity a full-time income, but it requires time and dedication.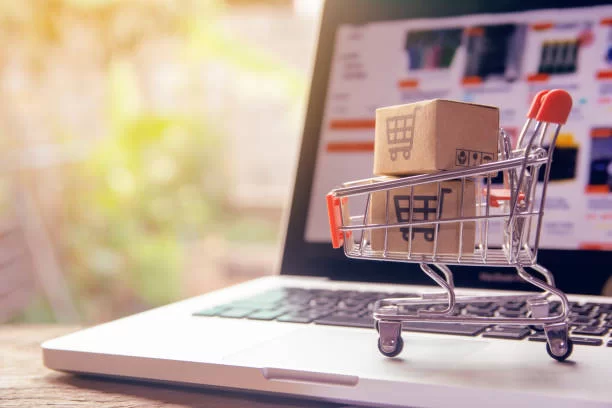 Recording Indie Movies & Short-Films
The basic digital art that you can find on the internet is both movies and short films. This exclusive content that indie producers create and sell to their audience.
You can see a lot of these products on Youtube and streaming platforms. If you have a knack for creating high-quality multimedia content like this, you could make money quicker than you think.
Projects like "Blair Witch" or "I Walk Alone" are just a few examples of successful products that emerged from digital artists' minds.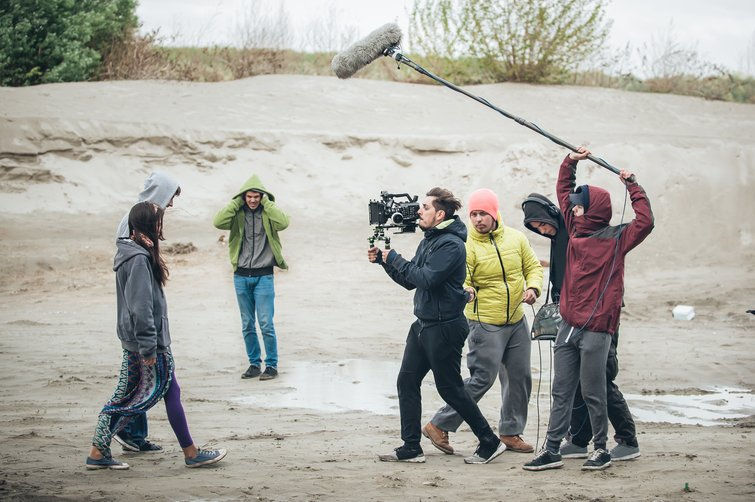 Selling Digital Art Pieces
Digital art pieces refer to all images made with technology. It can be a video, an animation, photos, illustrations, etc.
As such, if you have skills in creating character designs or any other good digital stuff – you don't have to be an art director – you can make money. It may not be a steady income initially. Still, you can get orders with websites like Saatchi Art or similar highly competitive sites.
If you have lots of pieces, you can also create a portfolio for personal use with more information about your projects.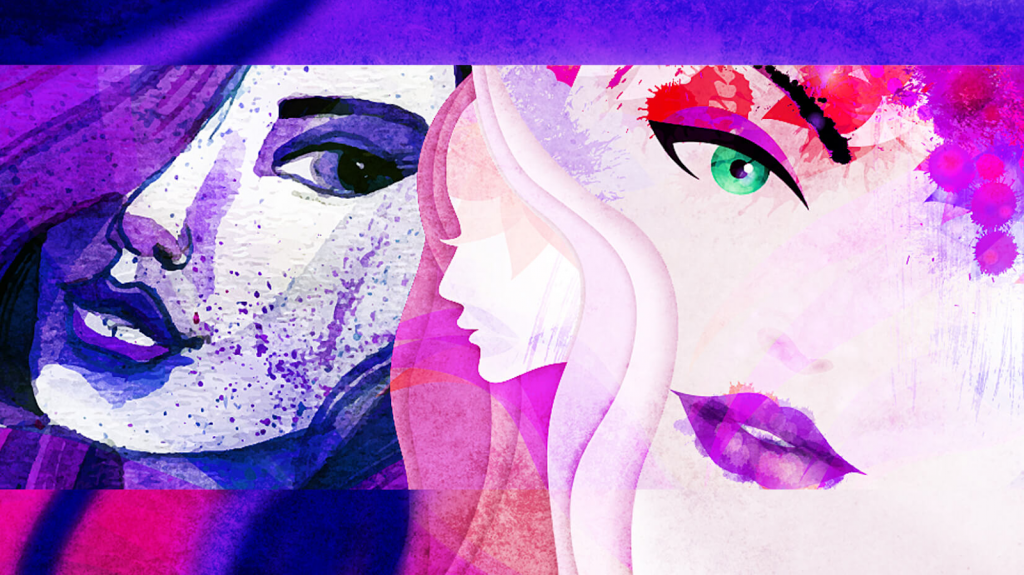 Creating Digital Products
Digital art is also related to digital products. Tutorial videos, digital art tutorials, or online courses are some projects you can start that enter this category.
You have the liberty to upload all your content on your website or use other platforms to promote them.
There is a lot of competition in this market, so your content must bring something unique. For example, you can give exclusive access to unknown life hacks. You can support young artists with their projects, etc.
The idea is that you can be as unique as possible while providing value with your knowledge.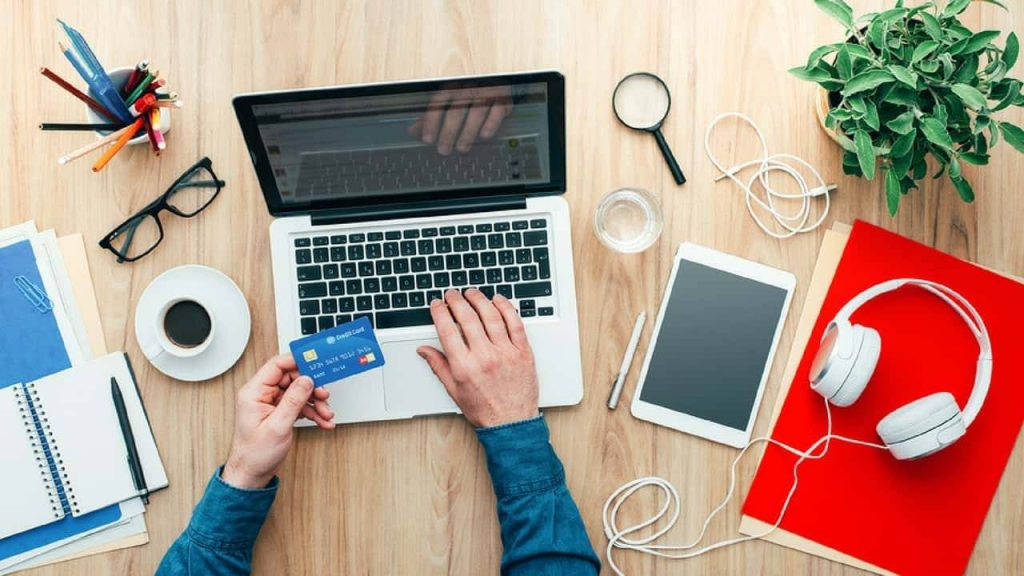 Producing Your Own Music
Other artists may go for the music industry instead of graphical content. So, if you're a producer or someone who knows how to create music and beats, there is a huge market available.
You could use SoundCloud, Spotify, and other platforms to upload your products and let people hear them on the cloud. They can also digitally download them if they want to save them on their phones.
It's a competitive niche since many great musicians are out there. The best thing you can do to contrast is to make direct marketing strategies that will make consumers recognize you over time.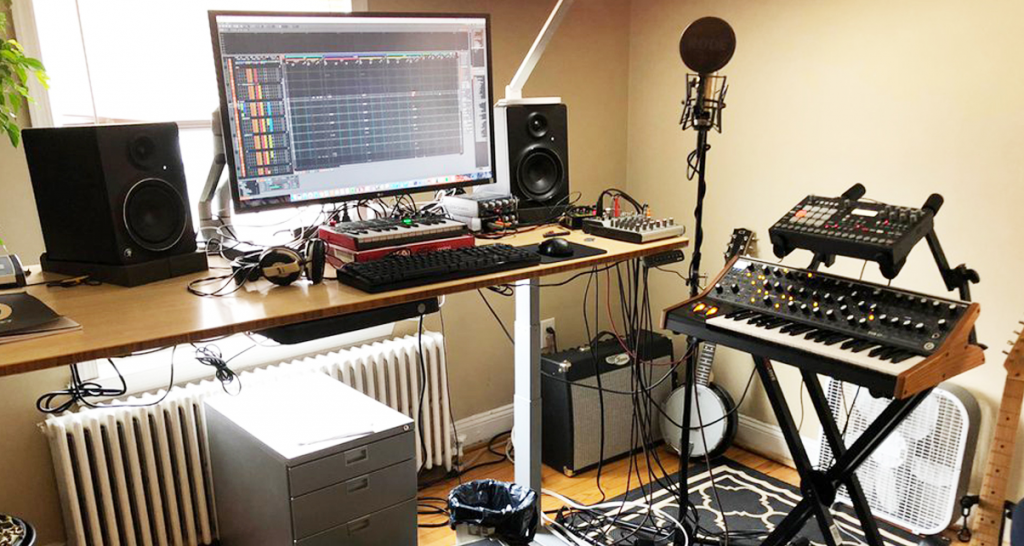 Becoming a Freelancer
The digital world opened the possibility for freelance projects. As an independent worker, you can choose your hourly rate, your free time, and how customers will pay for your services.
There are freelancers of all kinds, from finance to developers. Yet, one of the most demanded professionals working in this environment are graphic designers.
You can find hundreds of platforms like Fiverr, Freelancer, Workana, and more where you can create gigs or send proposals to people looking for workers.
If you want to differentiate from the competition, you can:
Offer more revisions.
Give them a discount on the final price.
Help customers with free extra content.
Find a way to overcome objections, understand the customer, and you'll be on your way to making money as a freelancer.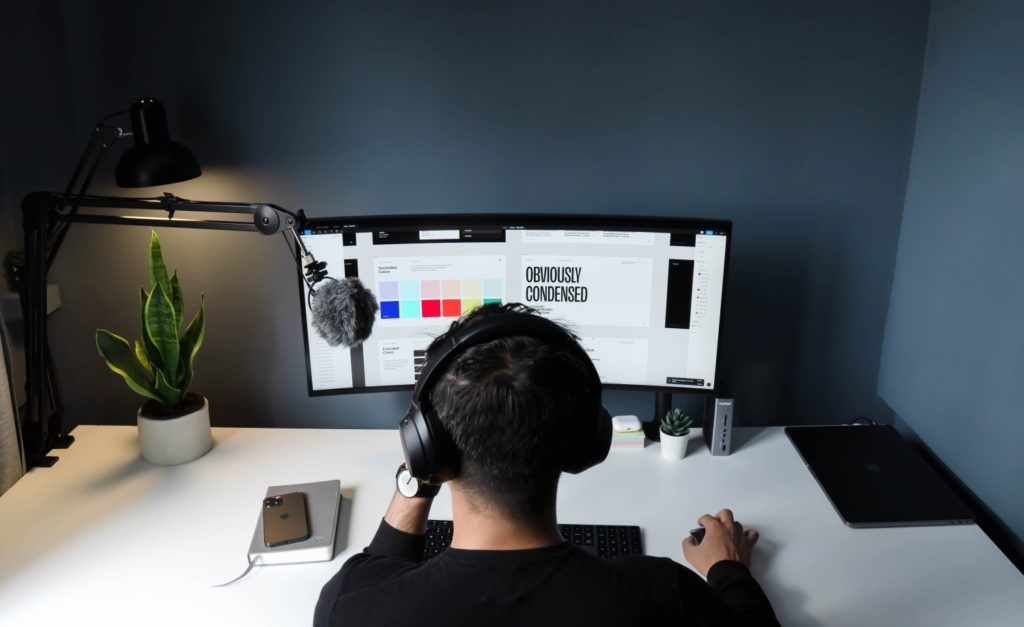 Starting a Youtube Channel
There's not much to say about Youtube – it's just an amazing tool for everyone who wants to take it seriously and make money.
Creating videos for an online platform requires dedication and the creation of high-quality content for your audience. It's best to have a solid content strategy and publish once or twice per week if you want to build consistency and authority.
If you succeed in creating a Youtube Channel – and after you have fulfilled monetization criteria – you can have a trustworthy passive income source that will generate consistent money.
Creators also combine strategies and create a channel where they can sell even digitally created artworks. Strive to increase watch time and get more viewers over time. Youtube will reward you with paid ads and more.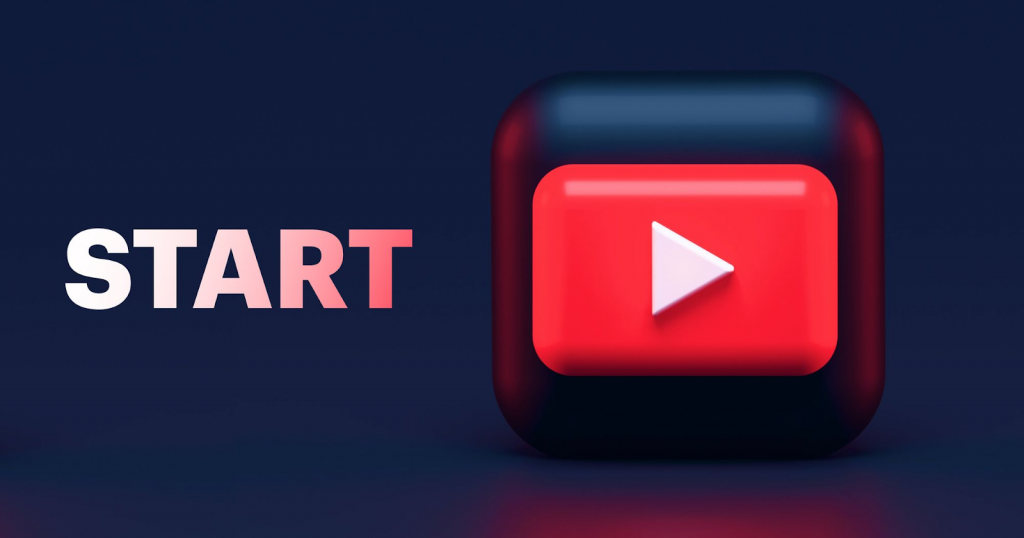 Selling Digital Prints
Digital prints became a solid business since plotters can print digital content into paper or other materials.
If you have a printer or know a place where to print high-quality images, you could make a business out of it. Create pictures, frame them up, and sell them on the internet.
Print versions have this vintage feeling that enhances a house, so if your products are reasonable, you'll surely make money from them.
And if you are a recognized artist, selling originals could also be an extra income.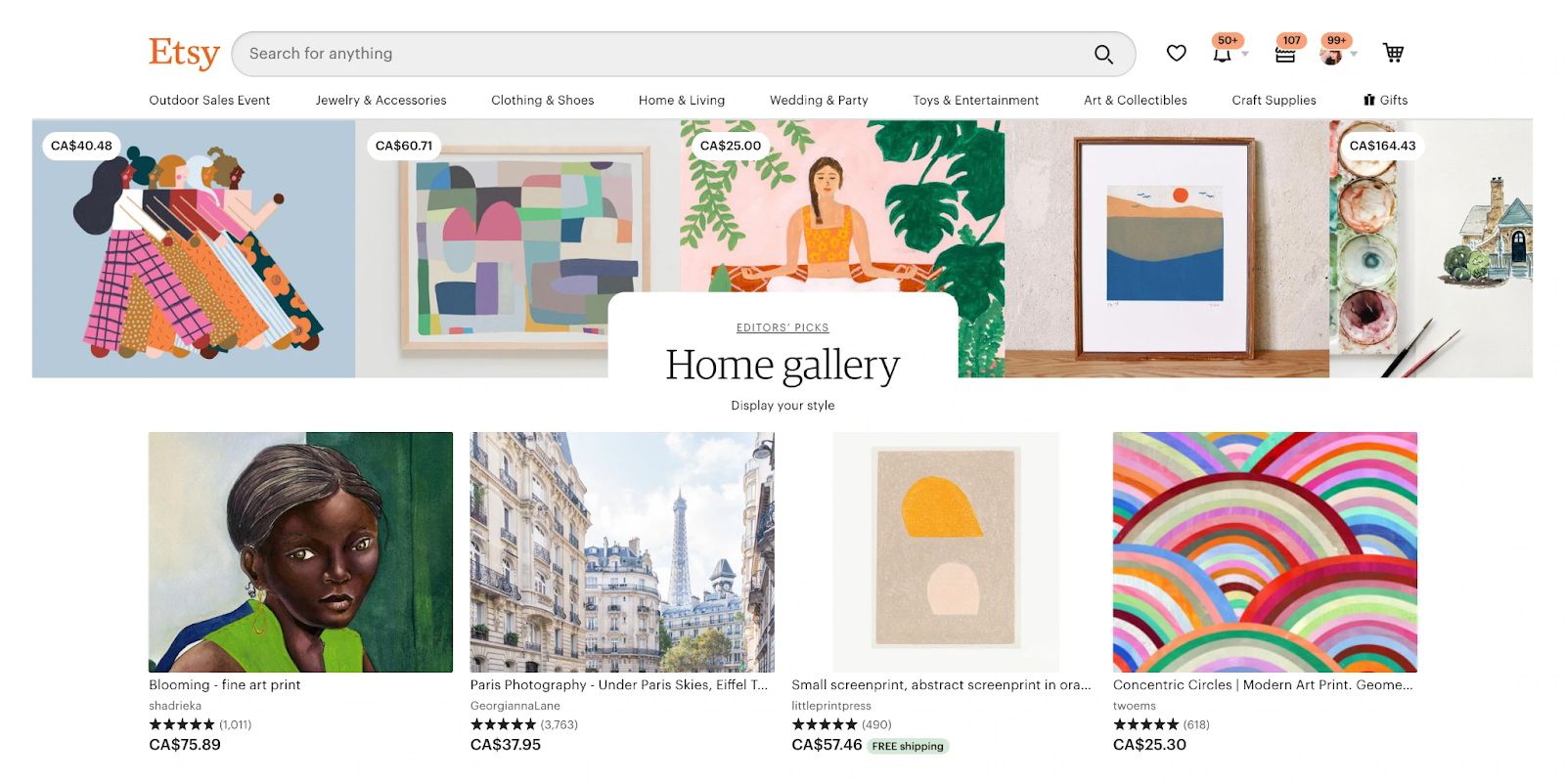 Uploading Stock Images To Platforms
Are you good with photography? Then selling images on stock websites could be a gig for you.
This side hustle requires you to take lots of pictures of different topics – from buildings to pets – and then publish them on stock image websites. People may buy the rights to use those pictures, and you gain money from it.
Not all pictures have value for the community, so you may need to try different angles, topics, and resolutions before you gain something.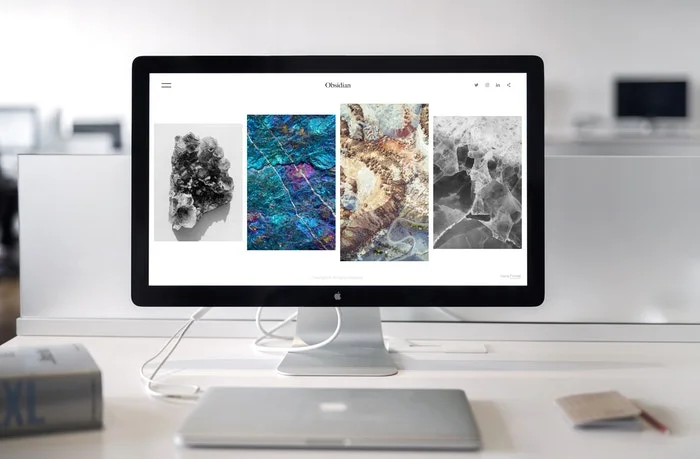 Using a Print-On-Demand Service
On-demand services are another way to make money online. You can start by finding providers and then sell products – like t-shirts – or courses to a target audience.
After you find the supplier, all you need to do is publish your services on an online marketplace. You can also build your site with a theme. Many young artists and Youtubers have started these kinds of projects and got hundreds of sales.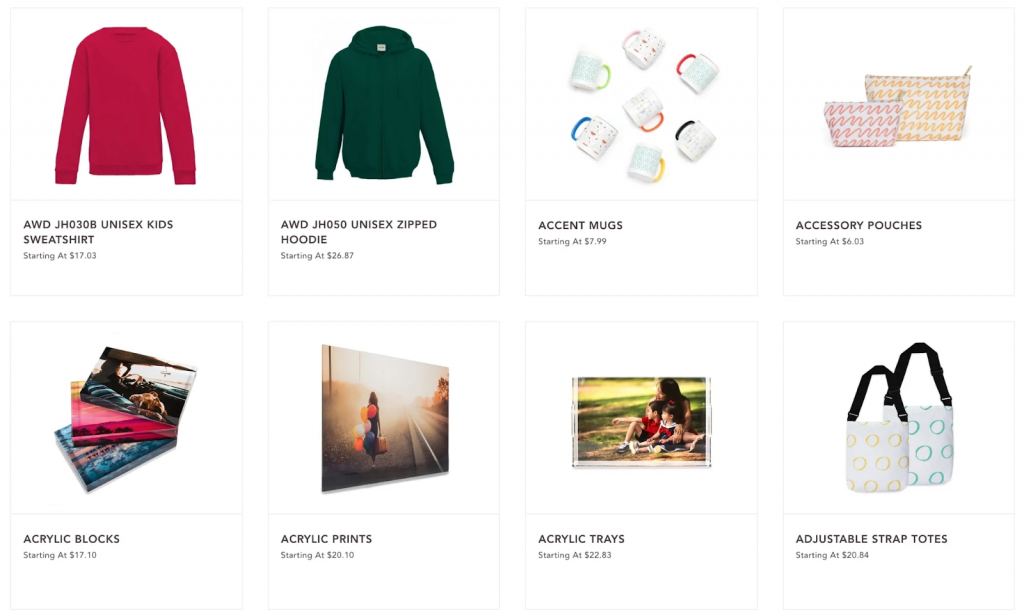 Selling Vector Designs
Vectorized designs are images made of vectors. Using math formulas, you use pists, curves, shapes, and lines to create a graphic.
The final product after vectorizing is a high-definition image that you can size up or down. You can then upload it to marketplaces and platforms to sell it.
This is the specialization for graphic designers.

You Don't Own Art-based products? No Problem
If you aren't as creative as you hoped for one of the business opportunities above, don't worry, there's still a way for you to make extra income.
You can find artists with affiliate programs and be part of them. Here's how you do it:
Go to affiliate marketing sites like Hotmart or Clickbank.
Find a digital art product that you're interested in.
Check commissions and conditions.
Subscribe as an affiliate.
Start promoting their products to make a profit margin.
With this method, you could gain up to 60% of the total revenue. If you find a program that costs $100 and the commission is 60%, you'll make $60 for the sale.
Affiliate marketing requires dedication and strategy. Try different tactics like commissioned reviews, ads, or Instagram-themed pages to make those sales!
Best Strategies To Sell Digital Art Online
If you want to sell digital products effectively, you need a strategy. No business can survive if it doesn't have a plan.
We have gathered the top strategies you can develop to monetize your digital art project. Whether you create a t-shirt design or a mounted canvas, you can follow them and increase your opportunities of getting clients.
Create Your Own Website
Creating your website is the best way to promote your digital art business. You can build an online portfolio of your work or even a company website for custom jobs.
To do this, you will need a host, a domain name, and a theme to customize your site.
But not only that, but you'll also need an SEO specialist who knows about keyword research if you want to rank on the SERP. It will also help if you can do Outreach or PR to boost your traffic organically.
Writing down blog articles explaining your work process, giving tips, or comparing other products is also an excellent way to rank.
All this requires constant work. You'll see results in the mid-long term. But it all pays off once you start seeing results.
Use a Themed Instagram Page
Instagram and other social media like TikTok are solid sources of traffic.
You can talk with content creators related to your digital art to make a collaboration for a fixed price and then have posts, histories, reels, and videos about your product posted.
This is a more direct approach than any other, but it could also be more expensive. You also need to select the correct creators to have good results.
Share Your Products In a Community
Communities have more power than you think.
Reddit, Facebook groups, Quora, and other communities have the potential to bring you loyal customers if your art is good enough.
Find the right pages, post about your products, and interact with the members in questions, images, etc.
As you make a name in the community, you'll also gain credibility and authority. This is crucial to converting sales.
The downside of this strategy is that it takes as much time as SEO, not only because you have to spend time interacting with people but also because:
You have to research the right communities.
They have to accept you.
You have to make a natural transition from member to seller.
You'll spend a lot of time answering and solving issues.
Nevertheless, this strategy is for you if you're fond of chatting and creating a community. It's the one among the researched ways that cost the least, and you can start it right away.
Create An Account In Platforms To Monetize Digital Art
In case you don't want to follow the methods above, there's still another one you could follow. There are freelance platforms where you can offer your product/services in the digital art industry for a price.
You will need to create an account, verify it, and personalize your profile with your experience with previous projects.
This will help potential customers to know what you can do and the results you had with other projects.
Here are six platforms you can register in if you want to monetize your art skills:
| | |
| --- | --- |
| Freelance Website | Description |
| Freelancer | Freelancer is one of the best freelance websites that you can find out there. You have to register, verify your account and then add your skills.You must send proposals to get jobs and discuss their requirements with your potential customers.After completing a job, you have to pay 10% of the project's total price. |
| Fiverr | Fiverr is a common freelance platform where you create "gigs" to promote your skills.If you have music, writing, or graphic skills, you can create the offer and optimize it.You may struggle initially, but you'll get more reputation as you get clients. |
| Upwork | Upwork is a recognized freelancer platform that works differently from other websites. Here you will have "connect" points to send proposals to the people looking for workers.It's a competitive market where freelancers will bid to have the opportunity for a job.Connect points are scarce. So use them wisely for each proposal. |
| Linkedin | Linkedin is more than just a freelance platform. This is an entire social media for workers from all around the world. You need to create an account, add your experience and start interacting with people of your interest. Publish your work to show the community how good you are. It's completely free with a monthly subscription to access premium benefits. |
| People Per Hour | This is a professional freelance website that hires people per hour. You can find hundreds of industries and experts from all over the world. You must create an account, wait for verification, and then you can start looking for jobs. The platform takes 20% for the first jobs and decreases as you get hired. |
| Toptal | Toptal allows you to connect with companies all around the world. You can create your account and create a profile specialized in what you do.You must complete five steps to create an account, including an English proficiency test. This way, the platform ensures that only the best freelancers are available on this website. |
Make Money Selling Digital Art Online – Summary
Learning to sell art online can open digital artists to a new world of possibilities. But it's not an easy task.
You will have to spend long hours mastering the "sell-art-online" practices, especially if you want to build a steady source of passive income.
You can make your way in the world with a solid marketing strategy, the right platform, and the product/service you specialize in – like art prints or other digital assets. Some people earn enough money to replace their full-time job. So, if you do things right, you could make it too.
However, digitally created artworks are not traditional art. This is a mistake that many digital artists fall for. The digital art community is more dynamic, knows what they want, and won't hesitate to let you know what they don't.
So, follow this guide to learn how to make money from digital art to find potential clients interested in what you are selling.
Don't know how to start your digital art project? Contact us. Our marketing specialists can help you achieve your business goals.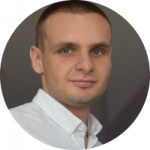 SEO specialist with over six years of professional experience. A/B test and Data-Driven SEO enthusiast. In his work, he focuses on the development and implementation of a strategy that achieves predetermined, specific goals. Privately, a fan of mountain biking.