Crypto world, oh, crypto world. You are so full of possibilities! But how to know which ones are interesting and which are pretty much not-at-all?
Well, this guide will let you know how to gain some actual life knowledge about crypto markets!
As usual in this part of the internet, it's not the official webinar of some guy named John Something. The crypto world is decentralized madness, and sometimes you must adjust to how things operate here.
For example, the best information you can get on the latest crypto trends are not in the hands of a few at the top. It's in the hands of a few in the Discord server named after some meme from 2015. Why is it like that? Well, it's still "from the people and for the people," so you may have seen it coming.
Social media influencers live a different life than stars from 20 years ago, so the "new and hip" thing in the finance market also lives entirely differently than wall street guys you may know from the 90s movies.
So, if you want to find out where to look for the best information on the latest crypto trends, check out our list!
Crypto Discord Servers – Introduction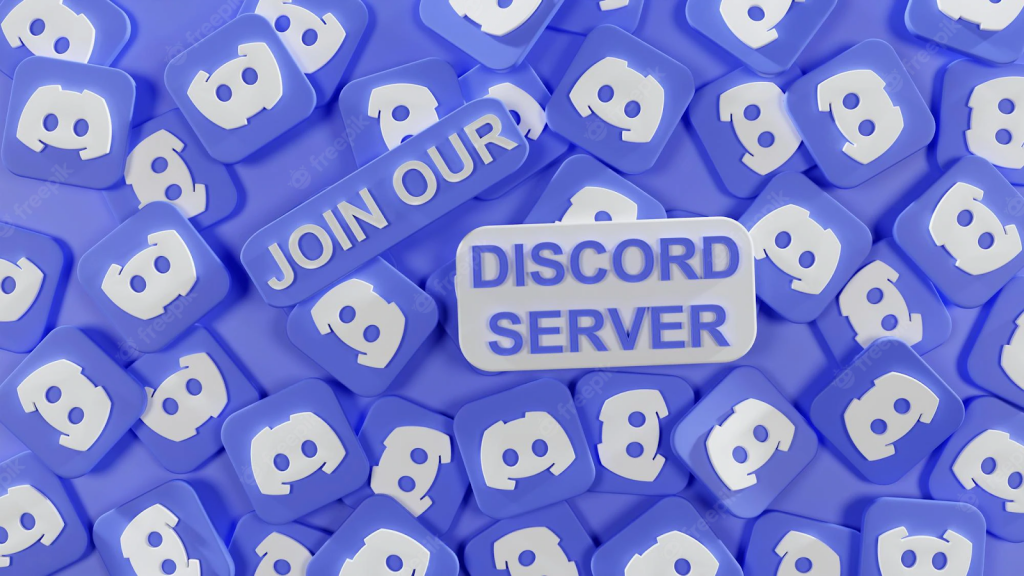 So many Discord servers, so little time to explore them all. Well, you're in luck! We've been there, we've seen them, and we're back to report some of the best ones.
The Crypto Discord server is a good group of crypto enthusiasts that work together, help each other, and support members in getting the best out of this whole crypto trading world.
Of course, it's not like every group does the same thing. Plenty of creators and members are discussing different crypto market aspects. Every crypto Discord group has some kind of specialty, from NFTs to some tech royalties section. Be sure to find a particular group that will suit all your needs.
You may wonder, what is the best crypto Discord server, though? Why should I go through all the hustle of finding the best one if I could just go for the jugular and be done with it? Well, it's not that simple.
As we've stated before, many groups have different specifics, so there is no best one for you to join. Groups differ regarding specialty, the crypto space they're into, and what currency they mostly use.
Picking the best one of them all would be like picking the most innovative book or the most advanced technology. There are so many different "it depends" that it's impossible to choose.
But – we've prepared a diverse crypto Discord servers list for you to check out, and we hope you'll enjoy it.
Why Should You Join?
The Crypto world is excellent, and we can all agree on that, but there are so many things to consider that it's sometimes just too overwhelming, especially if you're a beginner in trading and don't know how to start.
Getting into some significant crypto events and meeting online some famous crypto personalities, there are many things you can gain from getting into this crypto world full of exciting information. Here are some of the most important benefits of joining crypto communities online.
Insider's Knowledge
One of the best things about the crypto industry is that it's constantly developing. And the best way to get ahead of the competition is to get insider knowledge from people who have been in this sphere for a long time.
That is why some of the best Discord servers consist of people who are trading themselves, not only teaching people how to do it.
Crypto projects are also still changing; only a few years ago, we had the NFT explosion that we can see today, so it's no surprise that a layperson would like to have some leg to stand on when it comes to crypto novelties.
Networking
It's also a great place to network. As you probably know, if you've ever been to any place of work and business, networking is essential to getting it done the right way. From some scoops from active traders, some interesting signals on the horizon from people in the industry or just getting to know the people in the sphere – you can never go wrong with some good old-fashioned networking.
And – getting to know people in the industry is always profitable. Not only in the crypto sense but overall. If you find like-minded people who want to invest in something, it's easier to do it together. It's literally a no-brainer kind of deal for sure!
Why Discord?
You may wonder why Discord is out of all the apps on the internet. Well, the answer is pretty simple. Crypto groups like to mix ergonomy with exclusivity. Discord servers are great for organizing pretty much anything you need when it comes to more advanced activities than just talking to someone.
You have a pretty advanced chat, different groups, private rooms, and the ability to send a lot of information. It's especially great when you want to create a crypto hub and share all information you managed to gather with like-minded people.
Anyways, without further ado, let's find some of the best Discord cryptocurrency groups you can find!
Disclaimer: This is not "the best of" list. As we've stated many times before, it's not really possible to differentiate between those groups in a sensible way. Some of those are better at X; some are better than others at Y. It's really the feel of a group, how they operate and what kind of specialization they have that really makes the difference.
Satoshi's Exchange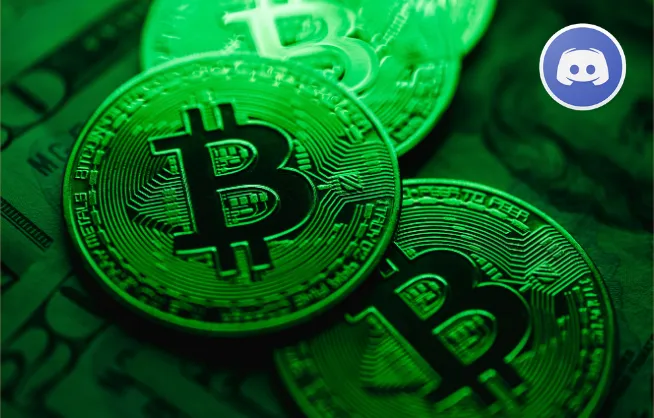 Formerly known as Satoshi's Data, it's one of the best and probably one of, if not the biggest, crypto Discord server you can find. Satoshi's Data has been hacked some time ago, so remember, DO NOT JOIN Satoshi's Data. It's only Satoshi's Exchange now.
Anyways, it's a great group to join as the first one. The admins make an effort to make it user-friendly and have a "no stupid questions" policy all over it (although – do not push it).
There are many traders, miners, and professionals talking about various topics. It's really an all-in-one kind group, mostly because of its size. There are many different players there that can speak on many different topics, like NFTs, trading, and getting started in the crypto game. You can get technical help, learn some crypto news, and get to know some investing tips.
It's really a learning platform. With so many different ideas, you can't go wrong by joining one of the biggest crypto Discord servers on the planet.
Also – they have a freshly initiated NFT concept, so if you're into something like that, they are currently getting it done as well.
Filthy Rich Futures,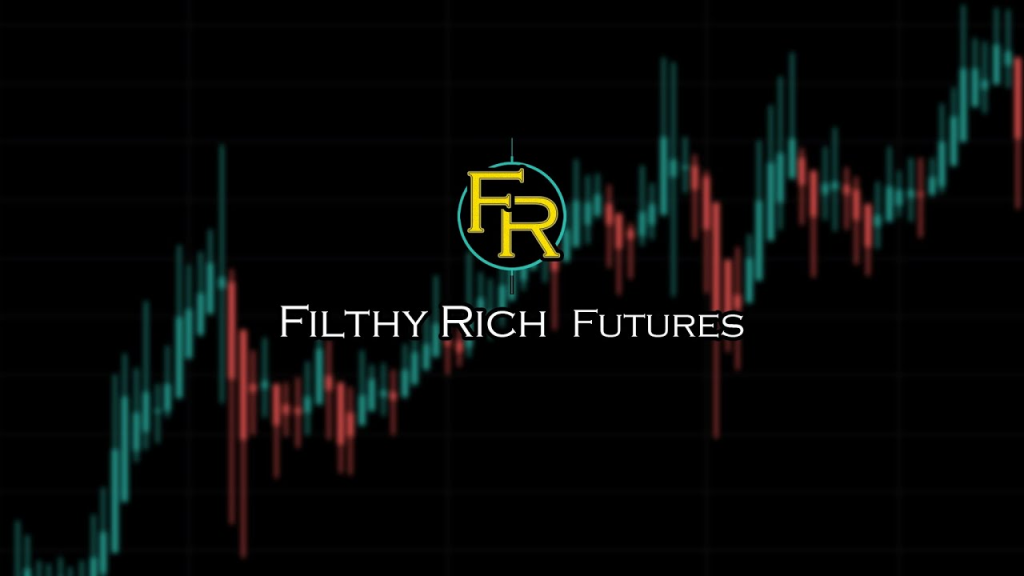 One of the most prolific groups on the market. Filthy Rich Futures is considered one of the most profitable Discord groups. When it comes to crypto coin exchanges – they know everything there is to know about it.
You can find various analyses in this group and how they came to fruition. Satoshi's Exchange is great for beginners, but this one – is for the pros. There is no spam there, you can't just ask the same questions repeatedly, or you'll be struck.
On the other hand, Filthy Rich Futures have a great support system that will help you out in no time.
It is free, but it's not without strings attached. If you want to gain some inside knowledge and have to ability to see analysis from the people who earned a buck or two in crypto, you'll need o to sign up with their exchange partner, BingX. It's not a high price for joining one of the best crypto Discord groups ever made, but it's a thing that you should know.
And it's not like BingX is a lousy exchange partner. It's respected in the community, and you can be sure that there will be no shenanigans regarding trading.
Fuse Trading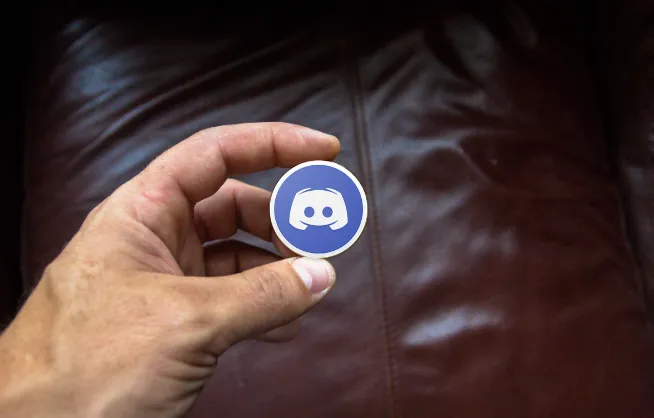 Fuse Trading was founded by a crypto enthusiast who saw the flaws in most of the groups they entered and decided to create one of their own.
So, they made Fuse Trading.
It's a very user-friendly Discord server where many crypto traders exchange valuable information and signals they found in this or any other crypto Discord community.
With Fuse trading, you get to use a Trading Bot, available only to premium members in the server. What it does is that it finds the best deals available at the moment and makes transactions in your name, earning you money daily.
Fuse trading also has four analysts and signalists that can hit you up with the latest trends in the community. You can easily gain money by following their instructions if you don't know how to play by yourself.
With premium content, you also get the ability to enter a live mentoring session on Discord. You can do it one-on-one with an expert or join a group of traders and investors.
Axion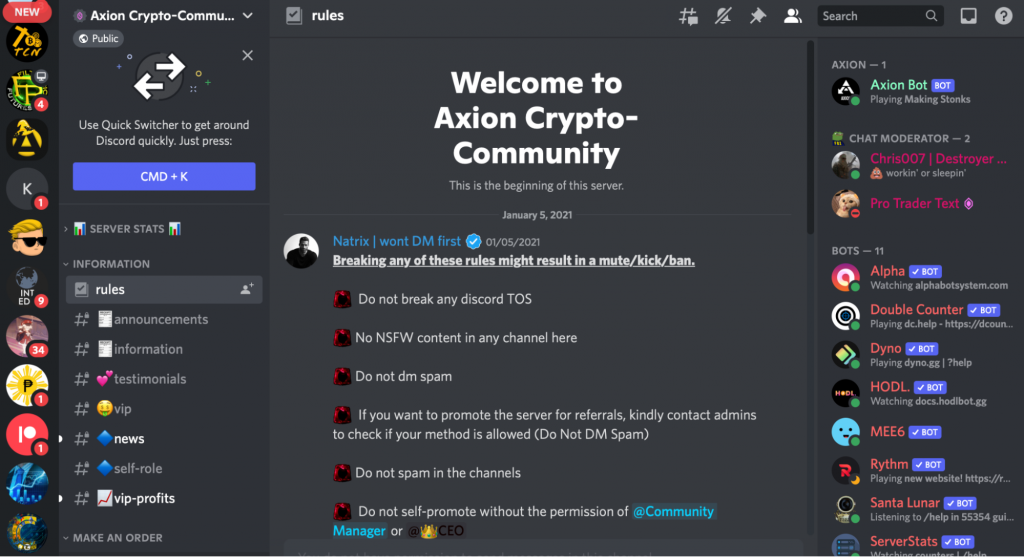 Axion crypto community is more of a mission than just another crypto Discord server. When you join, you get the feeling of the early Bitcoin days, people who were not only about the money but also about the idea behind the crypto world.
In the case of Axion, you get this "part-of-the-movement" vibe. It's one of the more inclusive crypto Discord channels you can find.
You can discuss some trading info, talk with people about their analysis and see what kind of trade signals are building up for the future. You'll need a premium membership if you want to get some exclusive info.
Cryptohub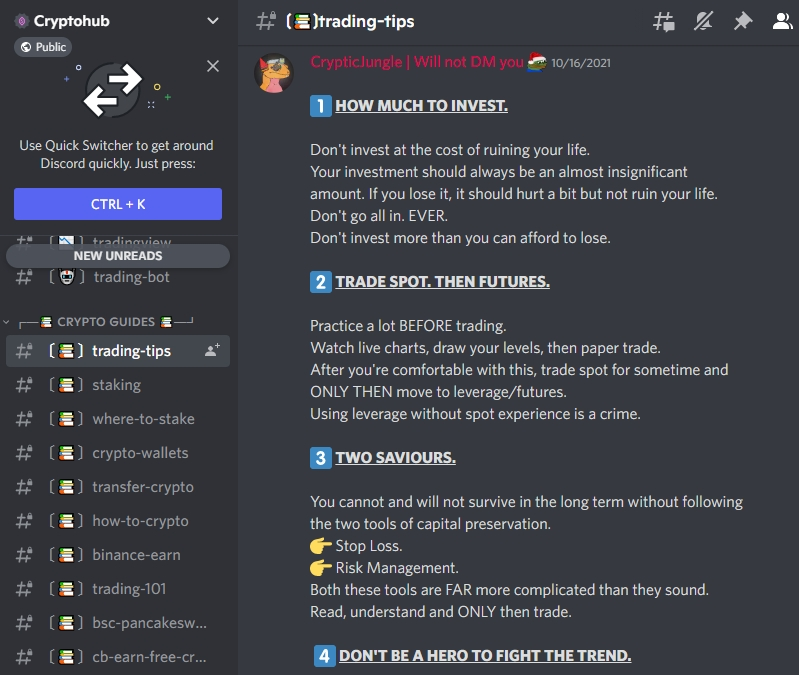 Crypto Nation, how are you feeling? Let's all join the Cryptohub. It's a hub for all things that are in some way connected to the crypto ecosystem. You can find information on various items for sure.
Cryptohub is a playground for traders/investors. It allows you to easily navigate between different topics of interest, see what's new, how the whole thing even works, and meet some people with the same interests.
You can find some fascinating guides and helpful information to get you started with crypto investing and getting rich.
Of course, there are also some signals, but it's not like in the other groups where you have to pay a premium for that. What is the quality, then? We can only guess.
Cryptohub is really a place similar to a crypto wiki with forums and everything you would like to have if you start with the topic. It's really a great way to introduce yourself to the crypto world.
r/Cryptocurrency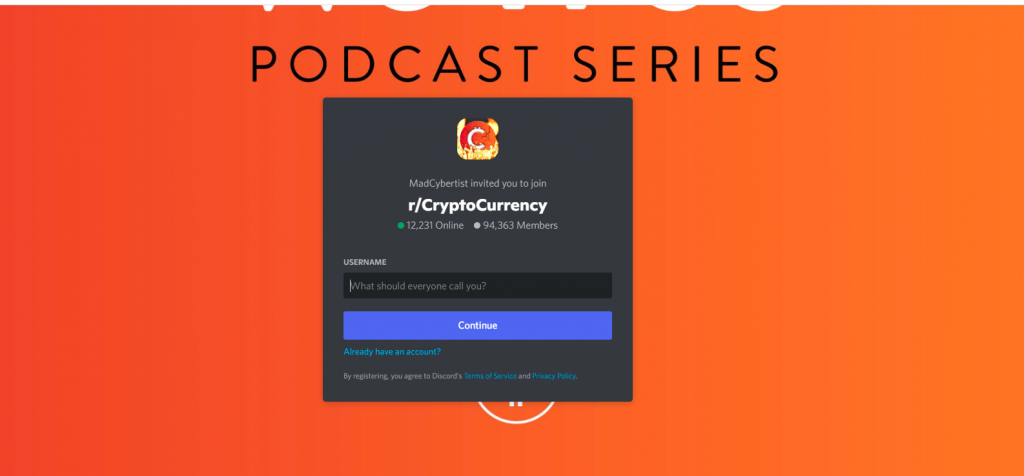 Over 90,000 members can't really be wrong. R/CryptoCurrency is one of the largest and oldest crypto Discord servers ever created. There are thousands of members that vary from beginners to experts on the topic.
You can clearly see who's who with a great points system, where if you are active on the platform, you gain some points. If people like what you have to say, you also gain some points. It's really a great place full of opportunities.
And, as in the case of most bigger platforms, the scope of topics is just astonishing. You can find people from all different places. There are miners, NFT artists, yield farming enthusiasts, and those interested in some alternative coins. You also have market analysts, technicians, analysts, influencers, and signalists. There is something for everyone in this place, and you can even join some voice events, game and movie nights as well.
Jacob Crypto Bury Discord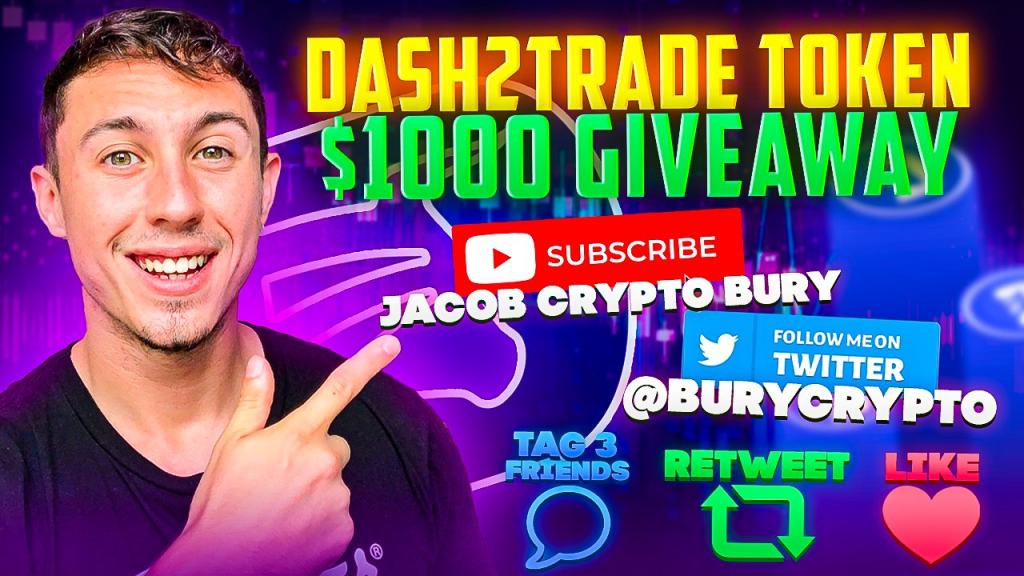 Widely considered one of the best online crypto communities with thousands of successful crypto traders and some of the best crypto price predictions on the market – Jacob Crypto Bury Discord server is a one-of-a-kind thing.
It's also transparent. Jacob Bury is a person who has a YouTube channel and you can follow him on multiple social media.
He's known for his no-nonsense approach to the crypto sphere and is definitely one of the most influential figures in the Discord community.
Jacob Crypto Bury Discord is set to one thing and one thing only – getting money. It's all about trading and maximizing your profits. Of course, it does not mean there are no educational resources to make your crypto futures bright. There are plenty of videos to help people who are just starting with crypto and want to widen their crypto portfolios.
Also, as the founder's example has proved to be right many times in the past, the Jacob Crypto Bury server is one of the most interesting ones when it comes to finding out the best altcoins on the market. Many crypto servers can get you information on what's happening right now, but only a few Discord crypto private servers can inform you about what's about to happen.
Elite Crypto Signals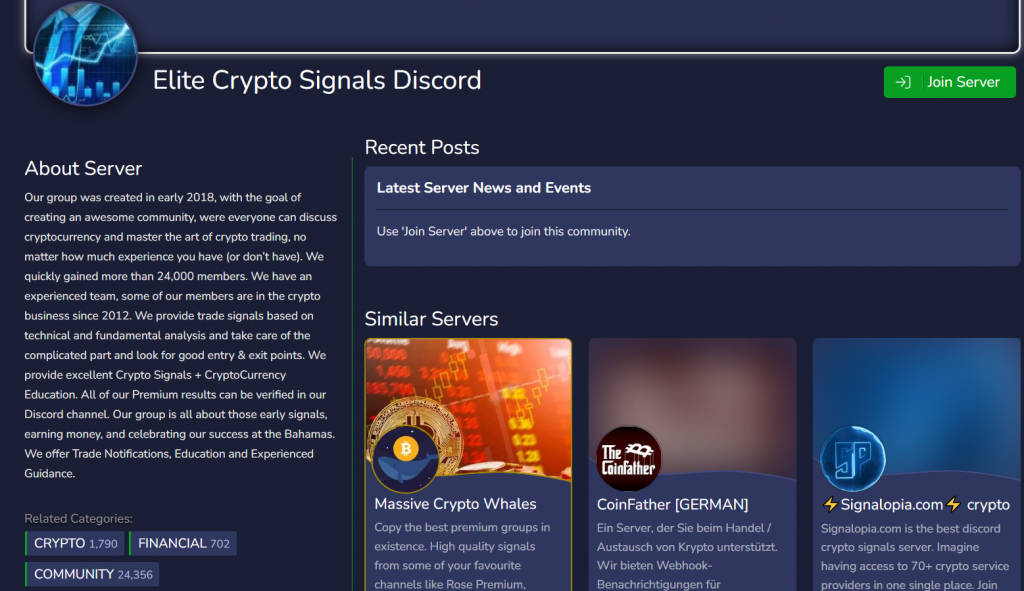 It's one of the first Discord groups focused on the crypto world in history. Created in 2018, it quickly became popular with some great scoops and signals that guided the community throughout the years.
This community is based on getting some good signals on what may come next in the crypto market. Professional analysts surge the market to find the next best thing. Of course, as it is a direct money-making scheme, you need to get a premium version of it to really explore all the potentially groundbreaking signals.
Additionally, you can get trade notifications, guidance from traders, and training on operating in the crypto community. Years of experience speak for the community, and you can count on some interesting ideas and more serious discussions on where the market will go.
Larva Labs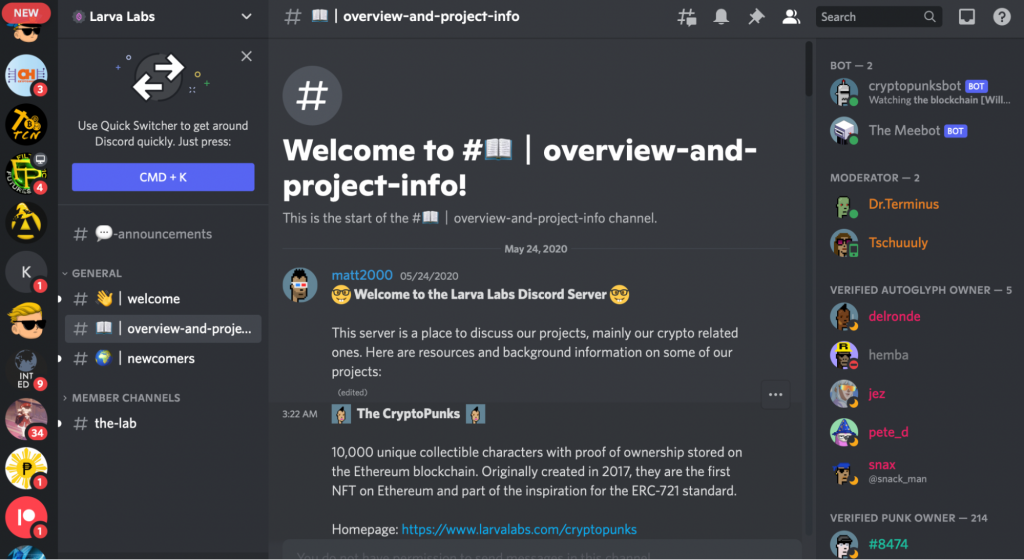 Larva Labs is strictly interested in the NFT space. Even more, it was the first server ever to create a Discord dedicated to NFTs in 2017. At first, it was called Crypto Punks to be then changed to Larva Labs we all know and love today.
Larva Labs gives you access to the latest NFT trends on the market, with many successful stories behind them.
If you need any assistance in buying, selling, or creating NFTs, you can count on them to guide you in this experience. They have many satisfied customers and plenty of great information on NFTs. Their technical analysis is through the roof, so if you're into this kind of thing, you should definitely give them a chance and it won't be for anything.
Cracking Crypto

Here is something completely different. Cracking Crypto is a Discord server focused solely on, well, cracking crypto. It's all about what, where, how, and who, not necessarily in this order. Cracking crypto allows you to understand the crypto sphere in ways you never thought were possible.
It has a lot of professional crypto traders, investors, and just enthusiasts who spend hours upon hours finding out what kind of thing is the next big one.
The most important thing about this server is that it does not make many mistakes. There are plenty of people who are maybe too sure about their knowledge, scammers and whatnot in the crypto sphere. But if you want to be a little more sure about your investment, you should check out Cracking Crypto.
If you want to understand the crypto market better and get some pretty good signals on top of it, Cracking Crypto is a great place to get it done!
Spacestation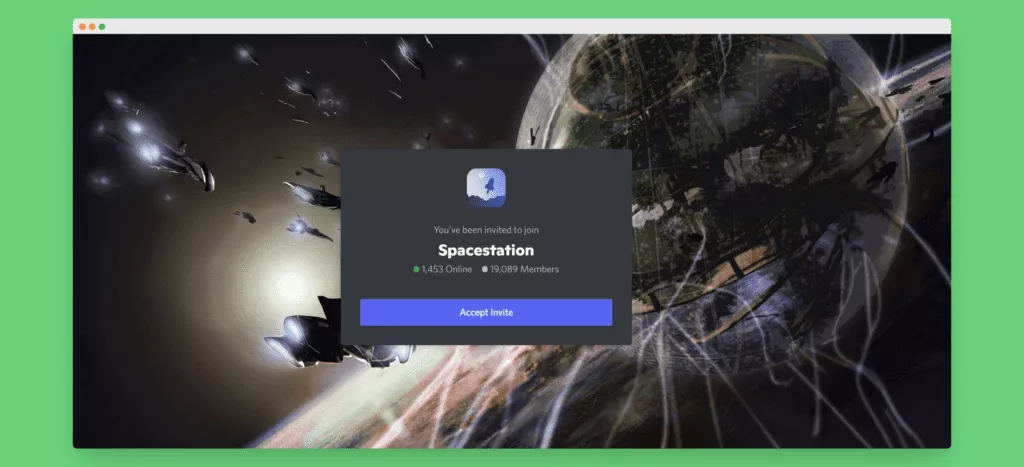 One of the oldest Discord servers dedicated to the Crypto market, running from 2017 until now, is a great example of a server done right.
It started as a basic Ethereum mining community that grew in size, and now we have a unique and interesting subreddit that significantly influences the community overall. The best thing about space station is that it is something else than most Discord servers on this list.
Not only because of the slight focus on ETH but also because of the experience aspect of the whole discord channel. Not many crypto spheres can say the same. And when it comes to risk management or understanding some derivative market data on a Discord channel, you really should make sure that the kind of message you're listening to is based on at least some experience.
r/Wallstreetbets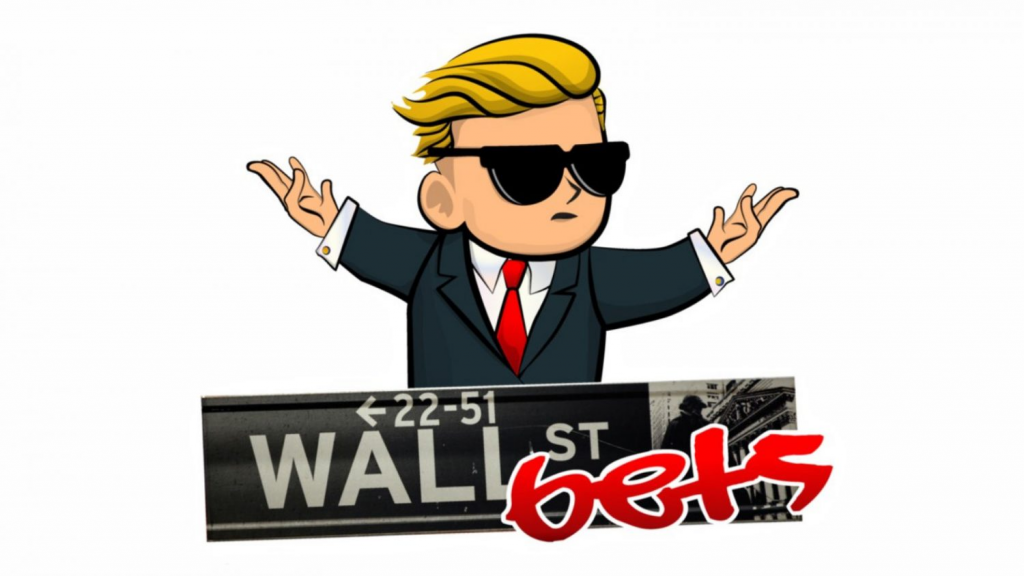 One of these things is not like the other. Well, in this case, it's rWallstreetbets. It's not at all about the crypto business solely or just a trading community. It's something much more complicated.
r/Wallstreetbets gained some notoriety in 2021 when they created this whole GameStop craziness. And from then on, it became one of the biggest cryptocurrency market-centered Discord servers on the internet. There are over 600 000 members there who are discussing much crypto-related stuff on many subchannels.
As you may have noticed, in some ways firsthand, they are really efficient in affecting change, so their analysis is at least in some ways worthwhile.
MEGA Signals – Cryptocurrency Investment Group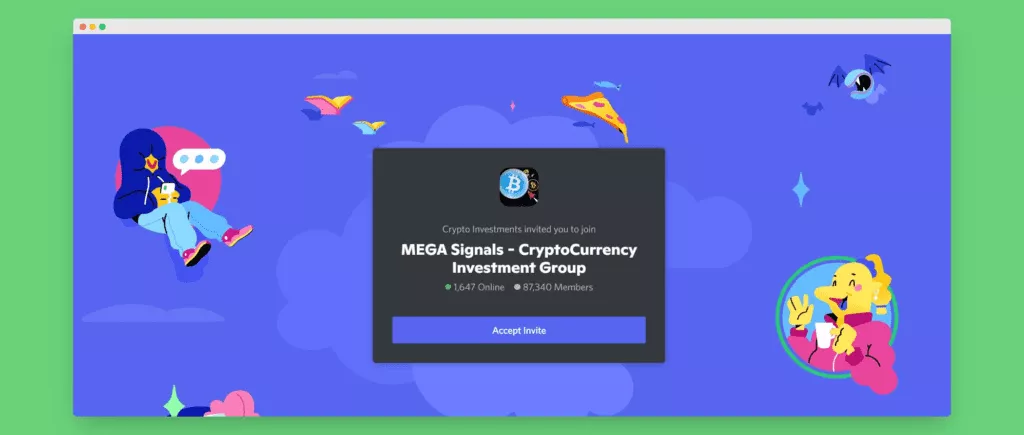 If you need some MEGA signals, you definitely came to the right place. Almost 90,000 members are dedicated to getting the latest, best, and overall, most amazing crypto signals on the market!
It became significant for their "pump signal" channels that daily send out multiple signals that turned out to be, more often than not, pretty great.
It is mostly a signaling group for sure, but there is a lot of additional content to be found there. It's not your best place to check out what you should do with your coins, but not the worst either.
However, it's the best place if you need direction on where to invest.
Honorable Mentions
Of course, the list could go on, and on, but we have to end somewhere. But we wouldn't leave you without getting through some of the most interesting honorable mentions. Here are some of the Discords that are not yet at the top of the top, but could be on a path to getting there in the near future.
Mylol Crypto Community
It's an educational community that focuses on getting people mentored in the whole crypto market. You can get exclusive training, VIP membership for more in-person contact, some very interesting training sessions, and live trading sessions and sharing some insides.
It's really a cozy and fun group that is all about learning and developing, so if you're looking for something more comfortable and close to the chest, Mylol Crypto Community is something for you.
Giga Chad's Crypto Pump Fraternity
In the same avenue as before, you have Giga Chad's Crypto Pump Fraternity. They provide you with trading signals, information, analysis, and many, many more.
As the name suggests, it's a group of crypt enthusiasts who create their place on the internet based on a fraternity of some kind.
Their main focus is pump-n-dump groups and finding out which ones are great and which – are not so much.
The group uses an AI bot that alerts you when a coin is having its peak so that you can get rid of it as fast as you possibly can.
How does it work? Well, it's a simple speculation work that we've seen many times before. A Group of people buys a lot of said coins to pump the value of it. They promote it wherever they can. Price rises, because people think that it's a legitly growing coin. And then, they sell the overpriced coin with profit.
Is it good? We're not really sure. Is it ethical? Certainly not. But does it pay? Well, definitely. It's up to you if you want to speculate with pump-n-dump groups online, but one thing is clear – it's a really risky investment, so be sure not to put all of your money in it.
Best Crypto Discord Servers – Conclusion
As usual, thank you very much for checking out the guide through the most interesting Discord servers on the market. There are so many groups talking about crypto space that it's really hard to choose just one.
In conclusion, we hope that we were able to show you the scope of this market and how it operates. As we've stated many times before, there are so many different groups of interest in the crypto sphere and it just shows how versatile this concept is.
If you want to be up to that with everything crypto-related, you just have to be in one of those groups. Signals, detailed information, and just professional traders are just some of the things you can get by joining. Remember, do not fear some premium memberships as those can really benefit you in a long run.
Of course, try free options at first, but when you get the gist of it, find something more complicated and get your crypto wallet running like never before! We hope that you will succeed in your rise to the top! See you at the next one!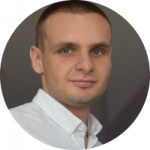 SEO specialist with over six years of professional experience. A/B test and Data-Driven SEO enthusiast. In his work, he focuses on the development and implementation of a strategy that achieves predetermined, specific goals. Privately, a fan of mountain biking.