If there is one thing we can say about cryptocurrencies, NFT, blockchain networks, and decentralized transactions is that such Web3 features are incredible opportunities for making great money. But if not faced with the proper care and attention can lead to severe financial damage.
This means that investors should be very aware of the steps taken and should study as much as possible to understand the decentralized exchange and how such Defi operations work in a blockchain network. One of the aspects they must pay attention to is cross-chain bridges and cross-chain interoperability.
Cross-Chain Bridges and Interoperability
The thing behind cross-chain bridge importance is the interoperability necessity. Such crypto bridges facilitate cross-chain interoperability, not to mention it is probably the reason why this feature is possible. Interoperability is the capacity of systems, products, and programs to work with each other with no problems, even though they aren't necessarily developed for that.
One of the main features of a crypto ecosystem and web3 operations is decentralization and the fact that each chain is a closed environment with no integration. Examples of such blockchain networks are Binance Smart Chain and Ethereum Mainnet, but you can use other multiple blockchain networks.
Anyone who used any of them knows you can't exchange your digital assets and make cross-chain transactions between different blockchain networks. This means you can't take your crypto assets from one blockchain network and send it to another destination chain. This is bad because if any blockchain network starts presenting problems, you can't exchange digital assets without turning them into fiat currencies.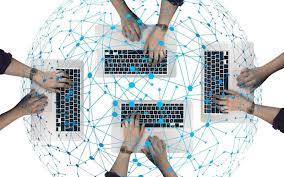 What is a Cross-Chain Bridge For?
Considering the problem of lack of interoperability between different smart contracts blockchain networks, you may already understand why cross-chain bridges are essential. A Cross-chain bridge allows users to make a cross-chain swap, sending any crypto assets to other blockchain Net. The cross-chain bridge infrastructure enables it to connect to different chains to make almost any crypto asset circulate from one blockchain network to another in only a few minutes.
Generally, the whole cross-chain swap experience is available with extremely low transaction fees. Transaction fees generated by exchanged assets vary from one cross-chain bridge to another. Hardly you will face transactions with zero transaction fees, but some of the best cross-chain bridges will have low gas fees.
How Is Transfer of Assets Possible?
Since you can use a crypto bridge for cost-effective transactions, you may wonder how a cross-chain bridge works. Well, a decentralized bridge, such as the avalanche bridge, which is one of the top cross-chain bridges, works using the concept of the atomic swap.
This is a kind of smart contract used when building cross-chain applications. It enables the transfer of crypto assets across multiple chains without the intervention of centralized exchanges.
The transaction is only possible because of another smart contract. Cross-chain bridges enable a two-way-peg between native and destination chains. The smart contract locks the crypto you want to swap when you switch assets, go to any other blockchain networks connected, and find an equivalent cryptocurrency to make the exchange. For the process, most cross-chain bridge aggregators will have swap fees, as mentioned before.
Benefits of Such a Cross-Chain Platform
After understanding how the process works, you see how helpful cross-chain bridges are. But besides helping users to swap assets between two chains, cross-chain bridges have several other benefits. Examples of things cross-chain bridges can do are exchanging smart contract calls, off-chain information, and decentralized identities.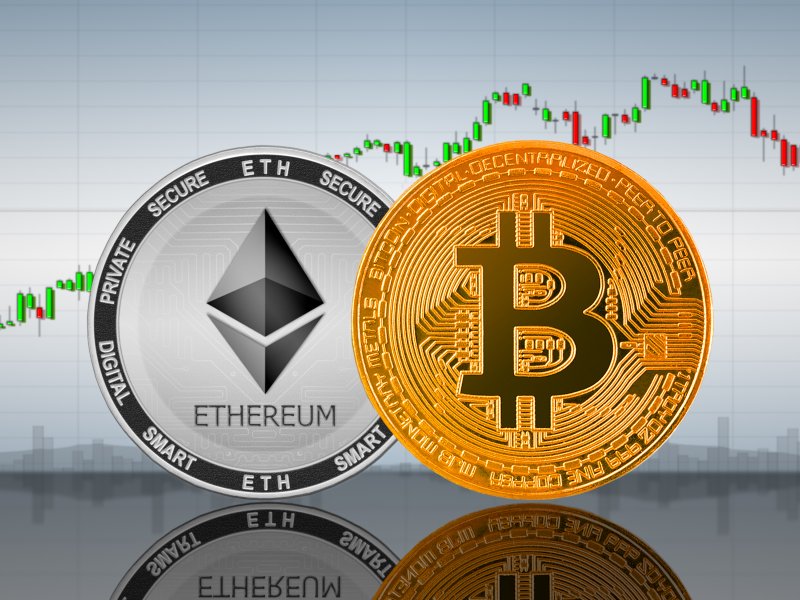 Optimizing Traffic
Cryptocurrencies and NFT exchanges are getting more and more popular. Sometimes, the number of users and transactions is enormous, causing networks such as Binance Smart Chain and Ethereum Network to be congested. This is one of the things you need to avoid if you want zero slippage or are looking to avoid other problems.
Famous cross-chain bridges have a technical paper and help to avoid congestion as they allow crypto users to easily switch from a specific blockchain network to another blockchain ecosystem. With such smart contract platforms, you can easily exchange between your Bitcoin and Ethereum wallets.
Combat Against Bitcoin and Ethereum Monopoly
For a time, bitcoin ruled sovereign in the crypto markets. A kingship was only put to the test by Ethereum, which didn't go so far as the first currency but also reached incredible values. Well, the thing is that, instead of fighting the bitcoin monopoly, Ethereum joined it. Together, the currencies have 70% of all transactions in the market.
Smaller project owners complain about the difficulty in creating and developing features that add value to them and their tokens. Having one of the best cross-chain bridges is an excellent way to generate value for your project and attract buyers for your bridge tokens. Exclusive token sales are fundamental for generating funds for your projects.
Blockchain bridges also have gas fees that will help you raise more money. That way, while you raise the necessary stable coin funds to develop the specific features related to your project, a cross-chain swapping tool like blockchain bridges may be the perfect solution. A bi-directional bridge that enables users to move crypto tokens from one blockchain to another is a great liquidity provider, making you earn passive income and helping you develop in the crypto industry.
Best Cross-Chain Bridges
From now, you already understand the importance of blockchain bridges and how they work to ensure users the best cross-chain swap. Besides that, you know some other advantages of blockchain bridges. From now, we will show you some crypto bridges you can use to transfer tokens. Check the following smart contract platforms.
Avalanche Bridge
The first of the bi-directional bridges is the Next Generation Avalanche Bridge, which came to replace the Avalanche Ethereum Bridge. It can transfer ERC 20 tokens from Ethereum to Avalanche C-Chain, as it distinguishes between Avalanche and Ethereum Networks.
Focusing on decentralized crosschain transactions, it has unique smart contract methods. It allows users to access the bridge via Metamask. Smart contract auditors will quickly see that Avalanche's C-Chain has more than 4.8 billion locked on it.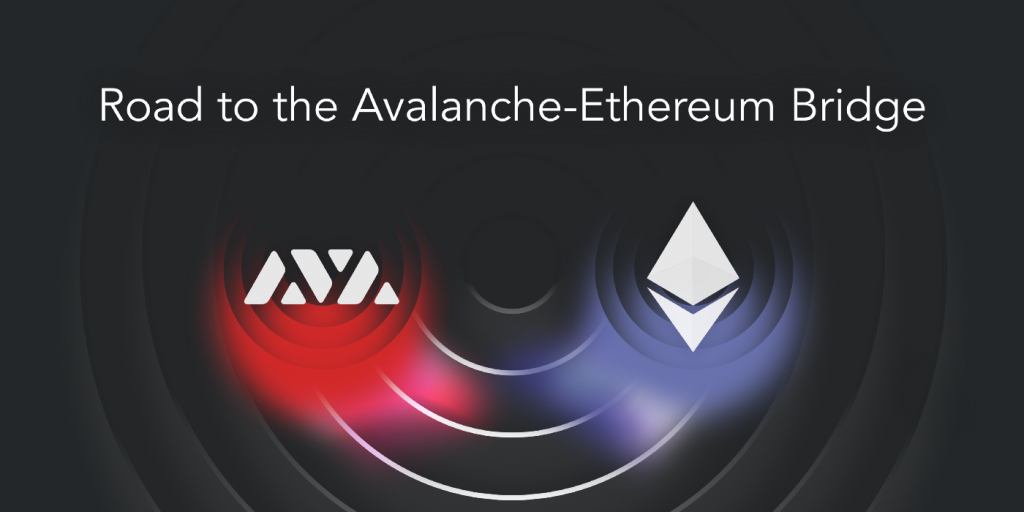 Synapse's Cross-Chain Bridge
The synapse bridge offers a seamlessly cross-chain swap. It is one of the most popular asset bridges, where you can do more than just transfer assets, such as generalized messages. It has cross-layer support and allows asset transfer between layer-2 ecosystems, sidechains, and layer-1 blockchains.
Another unique feature its bridge interface offers is to be a part of its liquidity pools. In other words, it has a liquidity system that allows users to send liquidity incentives and receive a certain amount of their fees.
Portal Token Bridge
For many, when we talk about cross-chain assets, Portal Bridge is one of the first that comes to mind. Today, it is a bridge connecting multiple blockchains. They are BSC, Ethereum, Solana, terra, Avalanche Polygon, and Oasis. Having compatibility with 88% of the Defi industry seems pretty good for a bridge that began to make transactions between Ethereum and Solana Network. Its token lock action has more than US$ 177 million locked and cheaper transaction fees when compared to competitors.
Binance Bridge
You may be using other blockchains, but you have already heard of Binance Smart Chain. This means you may also use the Binance bridge for Ethereum-Binance Smart Chain portability since both were created by the Binance exchange.
Being one of the Binance Smart Chain applications, the bridge ensures users they aren't scammed, which happens in crypto more than we like to admit. Even Binance doesn't completely eliminate risks, but it helps a lot.
The best thing is that Binance bridge supports transactions across the Binance chain and allows users to push crypto here and there with no transaction fees. You only need to make a transaction in the Binance chain using their bridge to pay the traditional gas values.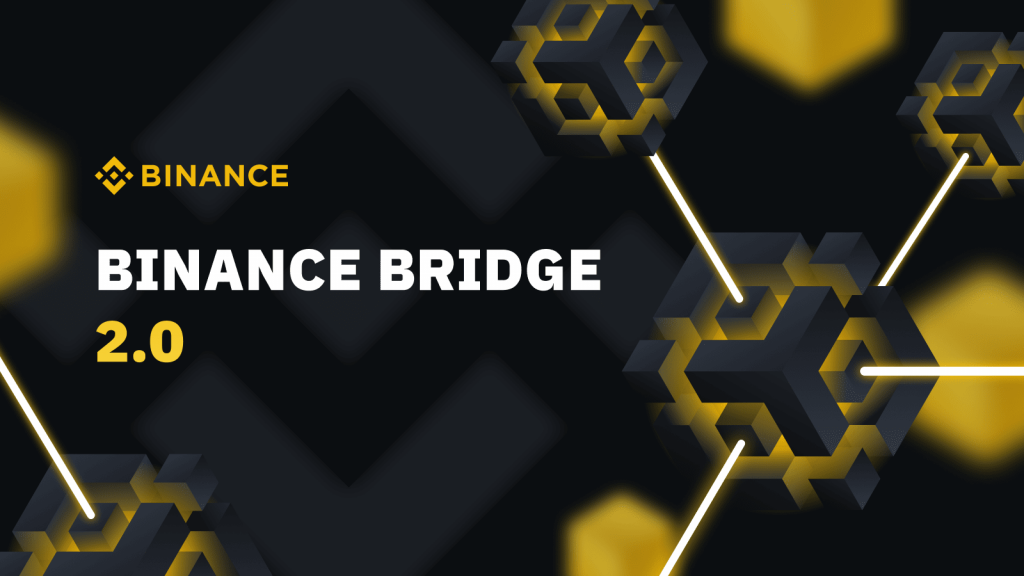 Tezos Wrap Protocol Bridge
Another decentralized bridge is the Wrap Protocol Bridge, created to wrap ERC 20 tokens and transform them into FA2 for the Tezos closed system. One great feature is that users can earn a share of wrapping and unwrapping fees collected by the decentralized protocol. There is a small fee for wrapped tokens. The wrapped token protocol has a TVL of more than 2 million.
RelayChain Bridge
Relay is a cross-chain platform. They currently connect and support bridging to different ecosystems, such as the Ethereum blockchain, polygon, Heco, and others. It is Relay who introduced the bridge gas token faucet. They give airdrops to control friction for users starting in new chains.
SmartSwap
We follow with SmartSwap, according to themselves, as the first truly decentralized CEX and OTC liquidity bridge in the world. Their safety protocols and privacy protection have no KYC/AML. They offer a slippage-free cross-chain transfer with high network speeds. To complete, they have an easy-to-use interface with true one-click token swaps. A hot wallet or account is not necessary either, different from what happens with other bridges.
Polygon Bridge
This is another perfect bridge for transferring ERC for the polygon sidechain. But one feature makes Polygon different from any other cross-chain bridge. It has two different types of bridges that have two different protocols for security. The first is Proof of Stake (PoS), and the second is Plasma Bridge.
PoS uses the Consensus algorithm to protect the whole network. Plasma Bridge uses Ethereum Plasma. It is known for being even safer than the first option and is focused on devs. ETH and ERC tokens tend to be transferred through the PoS bridge.
Conclusions
Decentralized exchanges and all Web3, NFT, cryptocurrencies, and metaverse possibilities are incredible. But, besides knowing how to invest, you need to understand all the tools you have at your disposal to profit. Crypto bridges are one of these. They are fundamental, as they are the only connection between decentralized networks, essential for interoperability.
If you're looking for articles about Web3, NFT, cryptocurrencies, metaverse, and many other exciting topics of the digital universe, check GamerSEO. Alternatively, contact us for content production for your website or blog. We offer SEO-optimized quality content production to help you take your business to a new level!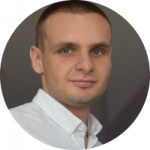 SEO specialist with over six years of professional experience. A/B test and Data-Driven SEO enthusiast. In his work, he focuses on the development and implementation of a strategy that achieves predetermined, specific goals. Privately, a fan of mountain biking.