Podcasts are an old piece of technology that we thought was obsolete. But we were wrong. They have returned stronger than ever with a different approach, bringing helpful content to audiences who love to hear about specific topics.
One of the industries that increased its share of podcast creators is the crypto and blockchain industries.
But, with so many great personalities, which one should you choose?
Here we bring 14 shows you should listen to at least once to learn more about cryptocurrency. Get your daily podcast dose now!
What Is a Crypto Podcast
A crypto podcast is audio content that you can download or hear online. Hosts discuss the crypto space in general. Each of them will talk about their perception of Bitcoin and other cryptocurrencies.
Audios can last between 10 to 120 minutes, depending on the host's development in a single episode.
Overall this type of content is:
Centered on a single idea.
Focused on the audience.
Has regular episodes.
Follows a structure.
It's unique in comparison to other podcasts.
Include personalities like Aaron Malone, Brian Fabian Crain, Ron Paul, or influential CEOs.
With these podcast features, vodcasts are unique content made by people that create an audience to interact with.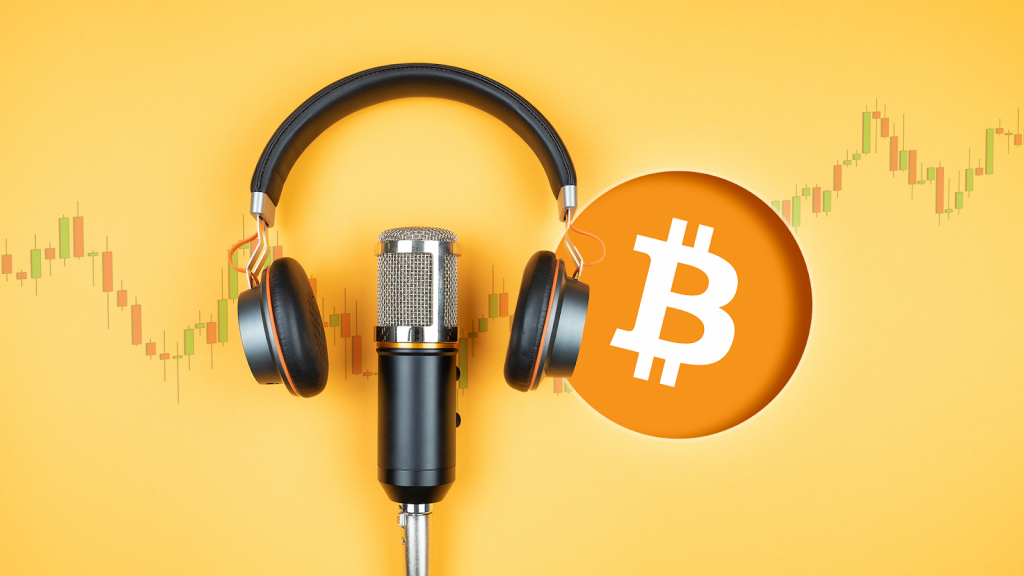 Discussion Topics In a Crypto Podcast
Hosts can speak about multiple topics in the crypto space. For example, you can find a podcast that covers:
A crypto game.
Contemporary art turned into NFT.
Macroeconomics.
Geopolitics.
It all depends on who the host is and how they cover their subjects.
Best Crypto Podcasts To Discover The Latest Crypto News
Here are 14 podcasts specialized in cryptocurrency and blockchain—each with its own opinions and working methods.
Stephan Livera Podcast
Episode Duration: 40 – 90 minutes.
Podcast Rating: 4.9.
The Stephan Livera Podcast started in 2018 and focused on delivering beginner and experienced Bitcoin content.
Stephan speaks about most things you need to know about crypto and uses easy language so you can understand it perfectly. Some of the topics you'll find in his podcast are:
Crypto mining.
Blockchain software.
Energy consumption.
Halving.
Crypto news.
He takes a creative approach and explains how blockchain technology is improving the world.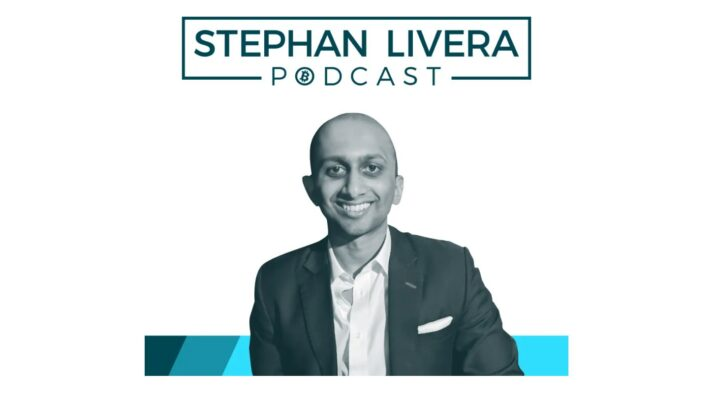 The Money Movement
Episode Duration: 25 – 45 minutes.
Podcast Rating: 5.
Jeremy Allaire created the Money Movement. This podcast explores multiple ideas and potential solutions for using blockchain technology, cryptocurrencies, and digital money. As a new industry, the crypto world has much ground to cover.
Some of the topics it has covered include:
Crypto gaming.
DAOs current and future possibilities.
Metaverse and its untouched potential.
Blockchain technology usability in sports.
This podcast develops a crypto conscience and invites thought leaders to discuss topics you can't find anywhere else. Its content is worth watching for anyone that considers themselves more than just crypto enthusiasts.
The Money Movement helps you discover the entire potential of Bitcoin and Blockchain tech.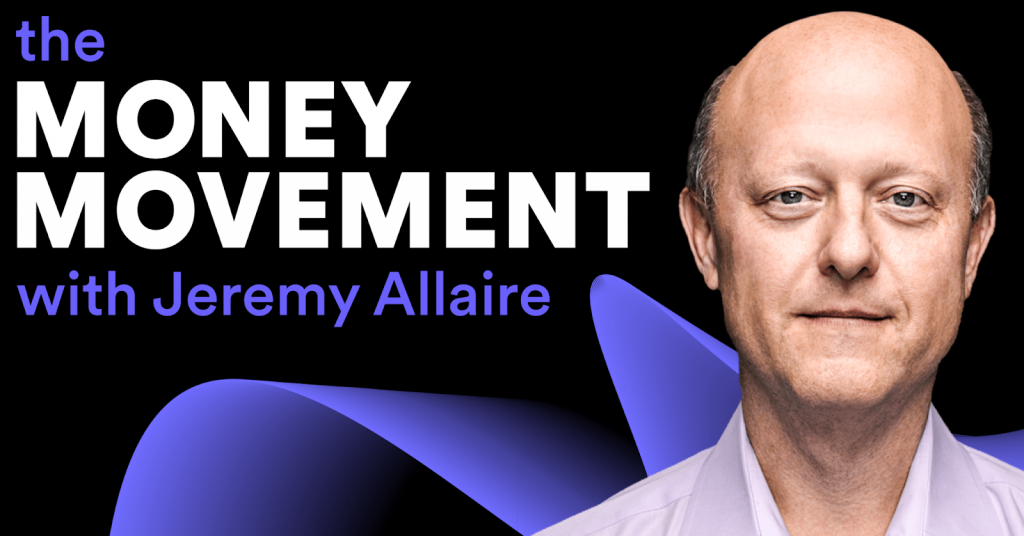 Pomp Podcast
Episode Duration: 10 – 40 minutes.
Rating: 4.7.
Anthony Pompliano developed the Pomp Podcast. This is a popular vodcast that talks about cryptocurrency from a business perspective. As such, it's an excellent option for investors and entrepreneurs.
The host constantly invites personalities from industries – business, finance, cryptocurrency – to discuss the future of the crypto space. Some of the guests that have appeared in the show are:
Mark Cuban.
Robert Kiyosaki.
Tony Thomas.
They are industry leaders and experts in crypto trading, crypto assets, and traditional investments. This is why you can hear exciting discussions and why they have a based-solid opinion concerning crypto-related news and the crypto revolution.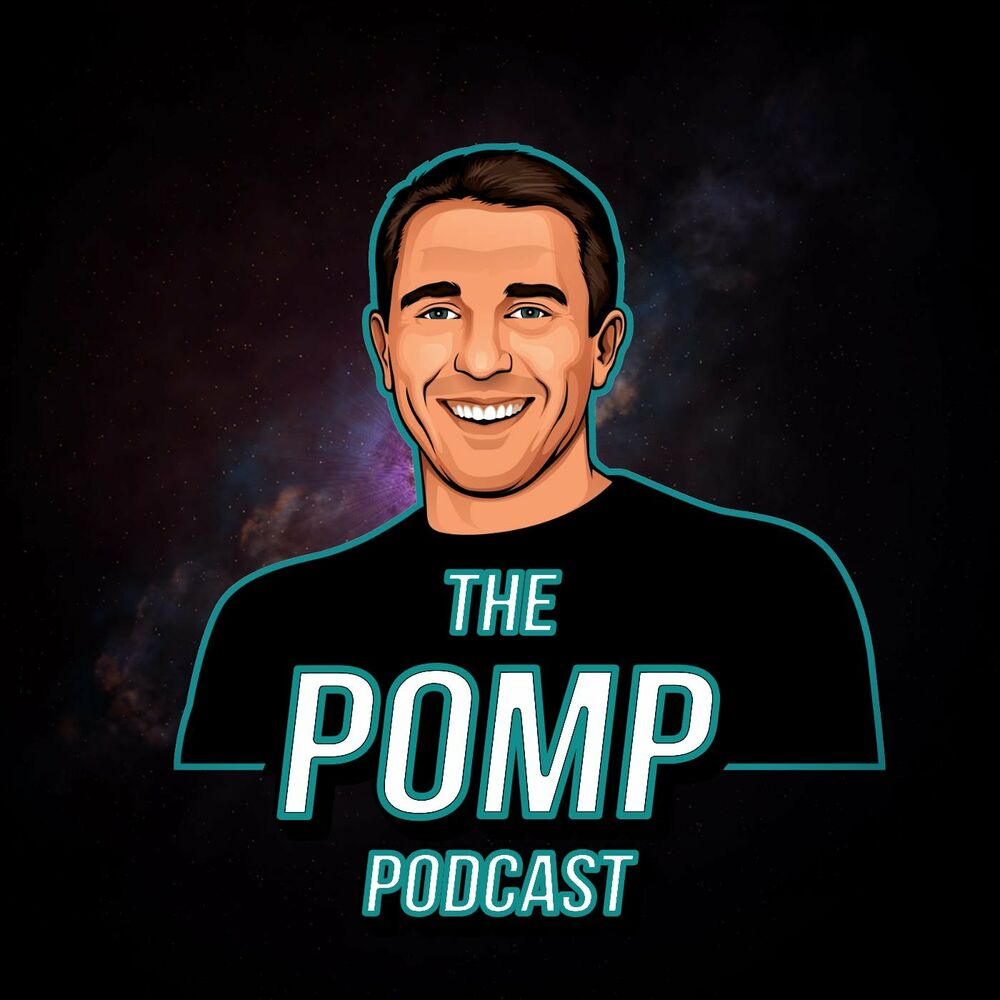 Tales From The Crypt
Episode Duration: 70 – 120 minutes.
Rating: 4.8
Tales From The Crypt got its name from a famous TV show that carries the same name. The podcast host Marty Bent is the Editor-In-Chief of a popular newsletter about Bitcoin and the crypto industry.
Here you can hear interesting conversations with guests about Bitcoin's political and economic implications. Even though the cryptocurrency podcast is focused on this main coin, you can also listen to opinions about other currencies.
This space also has a weekly roundup where they discuss crypto market news called Rabbit Hole Recap.
There are few podcasts like this one, so it's a great option to learn about Bitcoin and complex concepts about crypto.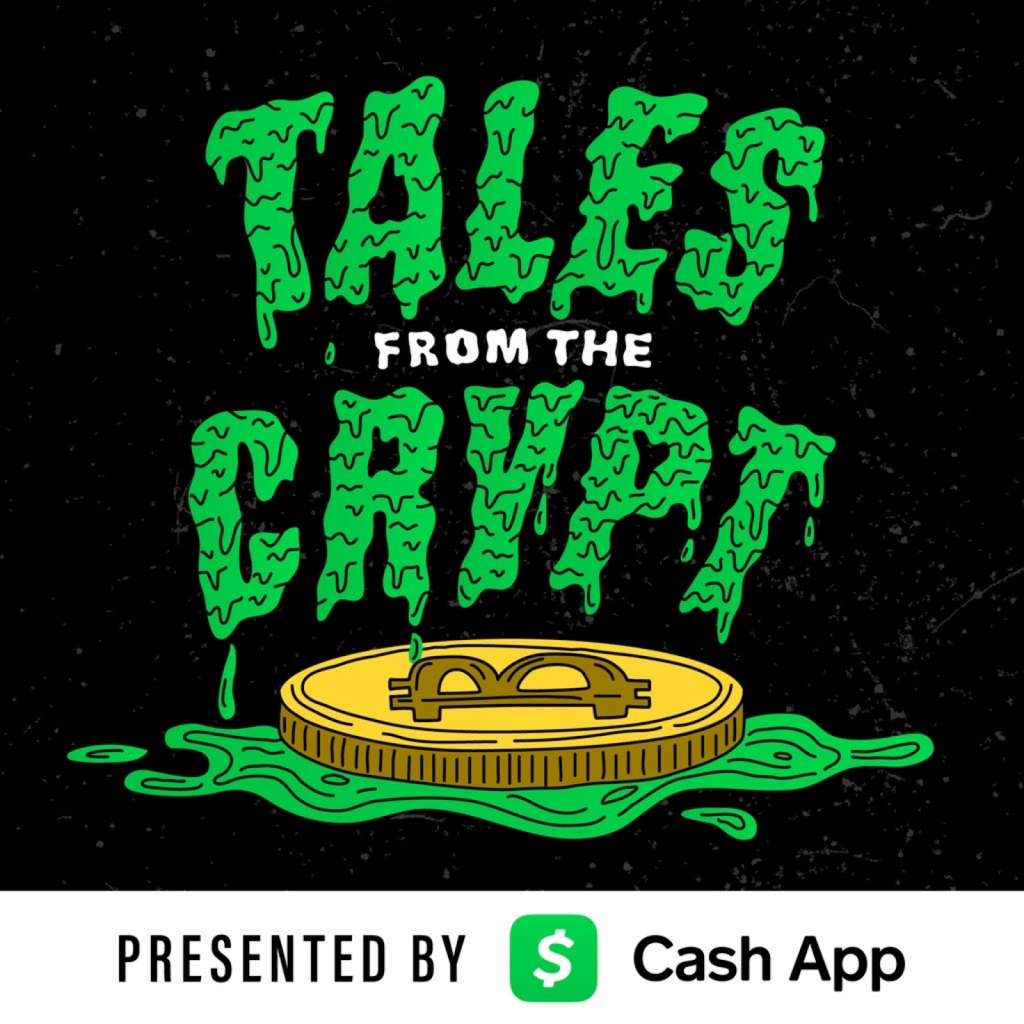 The Unchained Podcast
Episode Duration: 40 – 70 minutes.
Rating: 4.6.
The Unchained Podcast is a masterpiece created by Laura Shin, a mainstream media crypto journalist who also published the book The Cryptopians. She releases two episodes per week of complete information about the world of crypto.
Some of the topics she treated before are the UST downfall or basic knowledge about the crypto landscape. Generally, she takes cryptocurrency news seriously and provides important insights about the changes brought by crypto.
She also talks about crypto investments and trading cryptocurrencies even though she doesn't invest in decentralized currencies.
Laura has invited important personalities in the world of crypto, such as Vitalik Buterin, the Ethereum creator, and other industry pioneers.
Overall, this is a great Bitcoin podcast to learn more about crypto and receive the opinion of a talented woman in the crypto space.

What Bitcoin Did
Episode Duration: 60 – 120 minutes.
Rating: 4.8.
This podcast is created by the Bitcoin evangelist Peter McCormack. The creator publishes twice a week and features important interviews with experts. Most of his topics include:
Crypto investing.
Crypto payments.
Crypto finance.
Crypto markets.
Bitcoin development.
Bitcoin space privacy.
General crypto adoption.
The podcast features 400 episodes teaching cryptocurrency newbies valuable insights about the Bitcoin space and cryptocurrency. It's a great podcast for beginners. With audios of over an hour, it may be a bit tedious, but as one of the best cryptocurrency podcasts, it's worth listening to.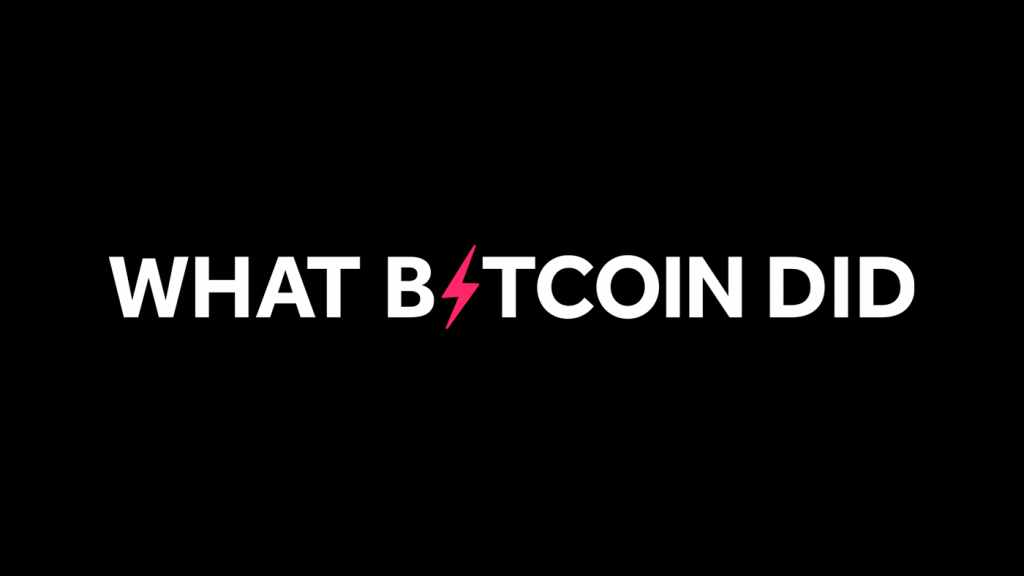 Bitcoin Magazine Podcast
Episode Duration: 50 – 75 minutes.
Rating: 4.7 minutes.
The Bitcoin Magazine Podcast is special. This is one of the oldest vodcasts you can find to discuss Bitcoin topics. Bitcoin Magazine created it to complement their content as they are a source of valuable educational material and industry experts that develop controversial topics worth hearing.
It's a highly-rated podcast in the cryptocurrency space that helps the audience understand simple and complex ideas about Bitcoin and its technological developments. Some of the topics you can find include:
Philosophical approach.
How self-made millionaires were made.
Challenges Bitcoin has to go through.
Listeners will share podcasts with various guests, from angel investors to CEOs and businesspeople like Balaji Srinivasan, Andrew Yang, or Alex Gladstein. All of them have the sharpest minds in the digital entrepreneurship world.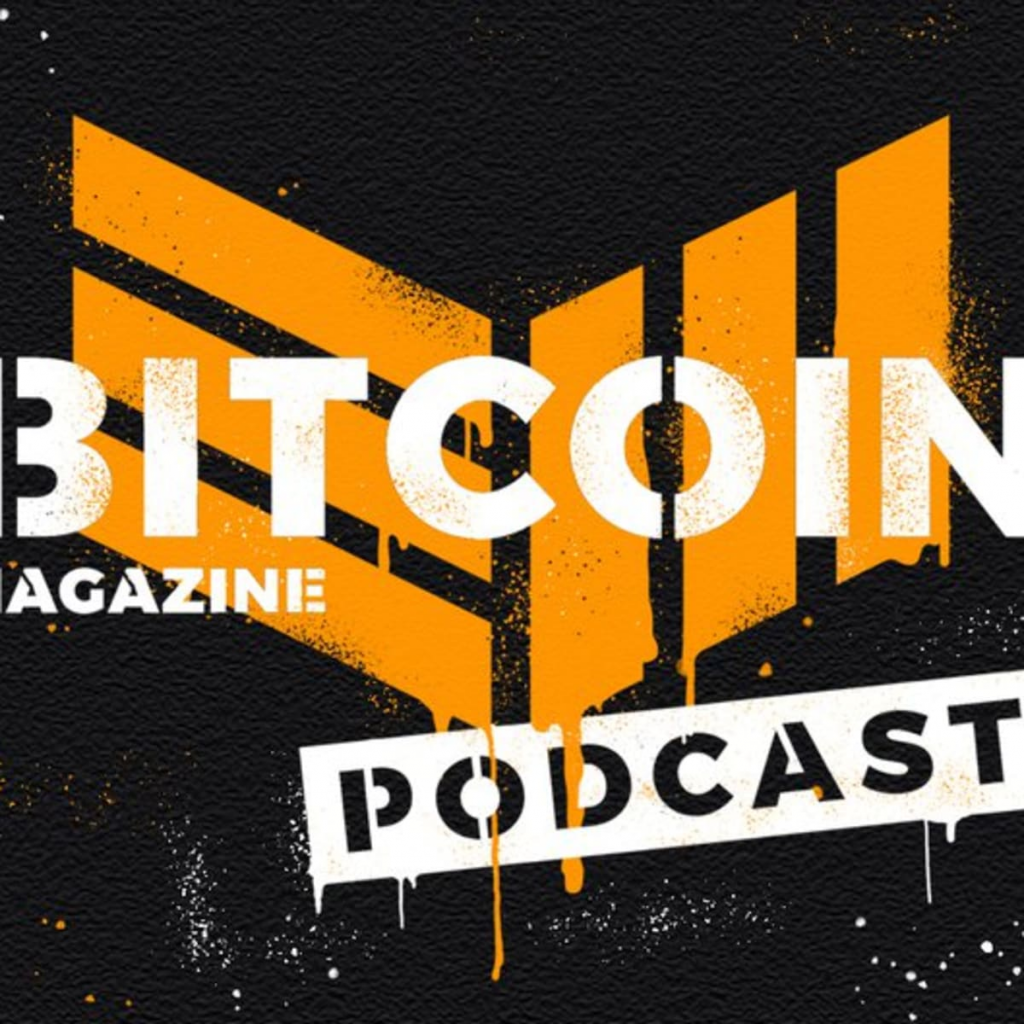 Bitcoin Audible
Episode Duration: 50 – 75 minutes.
Rating: 4.9.
If you want to find a podcast that focuses entirely on the financial perspective of cryptocurrency, then Bitcoin Audible is for you. It's hosted by Guy Swann, a Bitcoin expert in the field that tries to share crypto knowledge with everyone who listens.
Some of the topics he develops are focused on philosophical and technological discussions. And as a person who knows what he's talking about, Guy is well-crafted in Bitcoin history and technical details.
He provides excellent insights into digital currencies in a jargon-free way, which helps new people listen to him a lot.
He also involves other well-versed people like Spencer Nichols, Steven Lubka, Allen Farrington, and Lyn Alden to have in-depth conversations about BTC.

Crypto Island
Episode Duration: 15- 45 minutes.
Rating: 4.9.
This podcast is described as one of the best podcasts about cryptocurrency. Hosted by PJ Vogt, this podcast has been online for less than a year and has gotten incredible reviews and content.
Most of its content is focused on curiosities and how cryptocurrency affects business development and other industries. As such, it's sure to find educational materials that you'll find interesting.
PJ tries to make it as entertaining as possible, which can be hard since you can't see expressions in a podcast. Yet, he sorts it out by describing people's experiences interacting with the Bitcoin and blockchain world. This is why it's so special. You can relate to those tales and imagine them.
For example, in its first episode, this podcast tackles the situation of a private island of crypto millionaires. Not many people know about this small utopian society, but it's located in the Bahamas.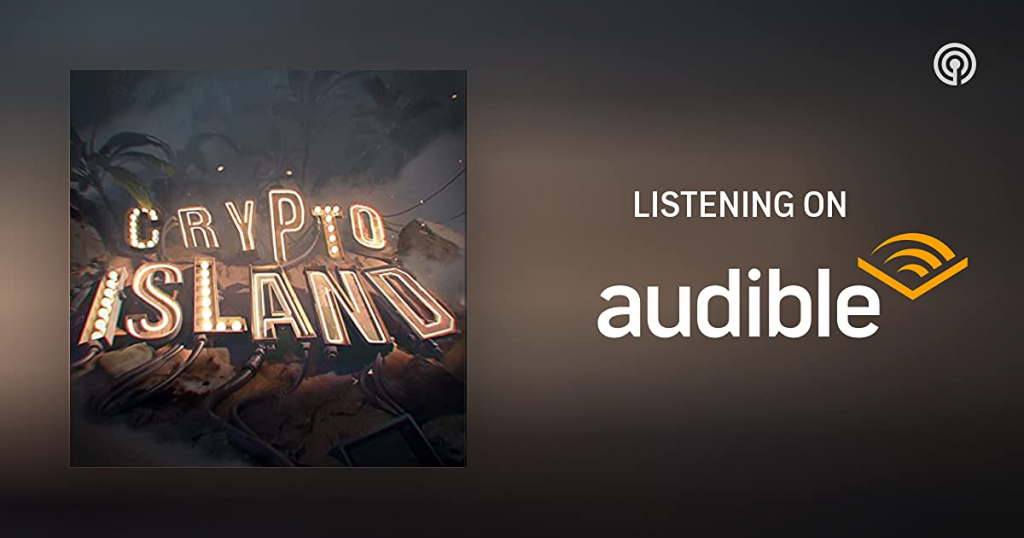 Web3 Breakdowns
Episode Duration: 47 – 70 minutes.
Rating: 5.
Web3 Breakdowns is a weekly podcast hosted by Eric Golden. He's an angel investor and entrepreneur who talks about "all things crypto."
This podcast is not recommended for beginners since, as a crypto advisor, Eric talks about complex topics that include:
Web3 development.
Blockchain protocols.
NFT projects.
Crypto investments.
Business development around blockchain technology.
Eric developed an uncommon core for this podcast. He interviews and talks with high-profile guests such as innovators, founders, decentralized finance investors, etc. He brings people and creates a fun environment, so the listener expands their knowledge in crypto-economics.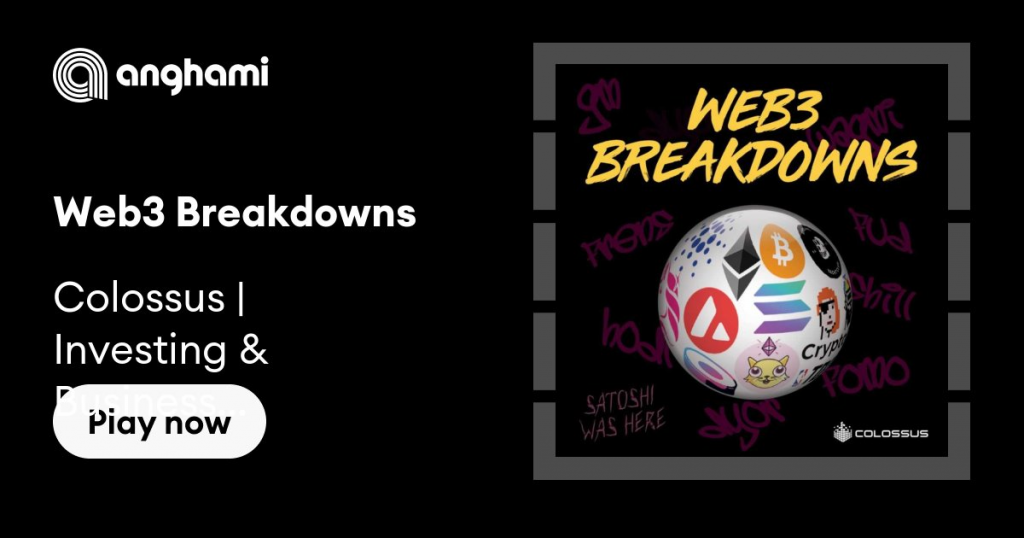 Crypto Over Coffee
Episode Duration: 30 – 40 minutes.
Rating: 4.8.
Crypto Over Coffee is a general podcast that doesn't go straight for crypto economics and focuses on news, explanations, and insights about this world. It's hosted and developed by Hashoshi, a Youtuber and educator – not in that particular order – that gives out lots of information for beginners and experts alike.
Hashoshi has a particular way of communicating with the community. So, it's a great way to learn about crypto and emergency technologies.
The host also talks about the ins and outs of blockchain and crypto platforms you can use for crypto trading.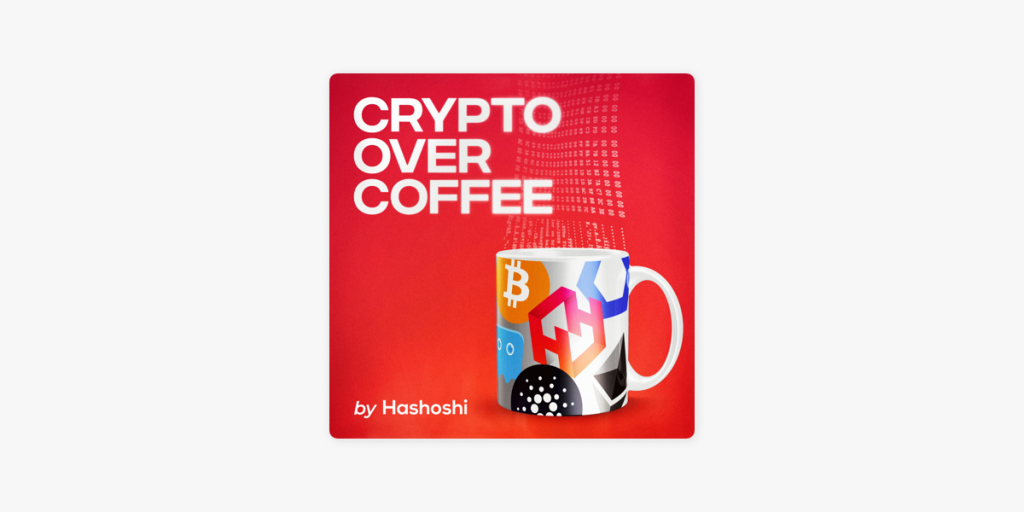 CoinDesk Podcast Network
Episode Duration: 15 – 20 minutes
Rating: 4.8
CoinDesk developed an extremely good podcast that includes daily news about the crypto world with first-hand insights.
This is short content – of about 20 minutes – but filled with top-notch information that you could use. It doesn't matter if you're an expert or a beginner; this podcast is for you.
Some of the topics covered in this podcast are:
Bitcoin early adoption.
Financial institutions in the metaverse.
Developments in the crypto space.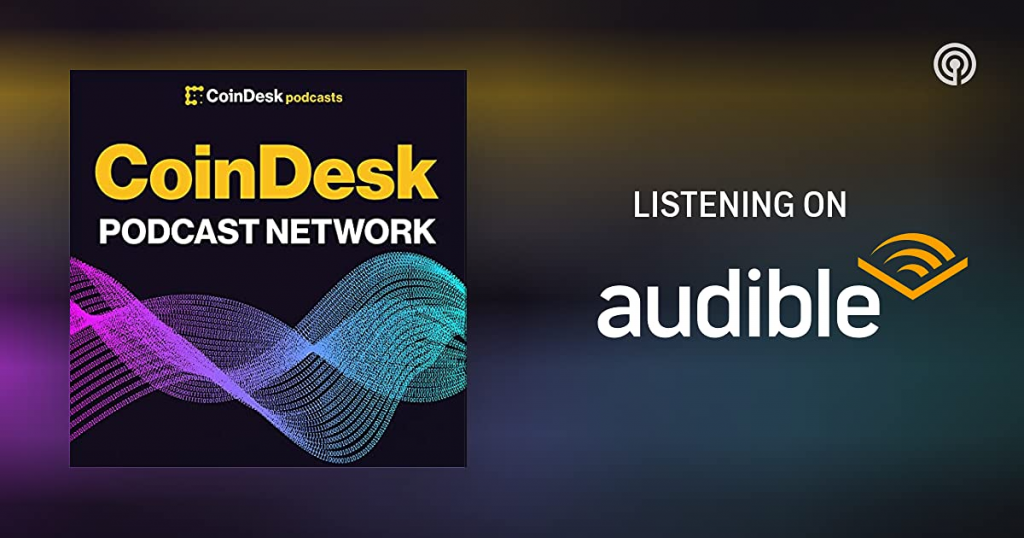 Bankless
Episode Duration: 60 – 100 minutes.
Rating: 4.8.
This incredible podcast is hosted by Ryan Sean Adams – founder of Mythos Capital and author of the Defi newsletter – and David Hoffman. Bankless creators consider it to be the best guide about crypto finance so far.
They produce 3 or 4 audios a week where they discuss the latest trends in crypto finance, Ethereum, and web3. The two hosts also explore other big ideas, such as:
Venture capital in the web3 environment.
Dynamism in the metaverse.
They also involve interesting people such as Alexis Ohanian, Reddit's co-founder.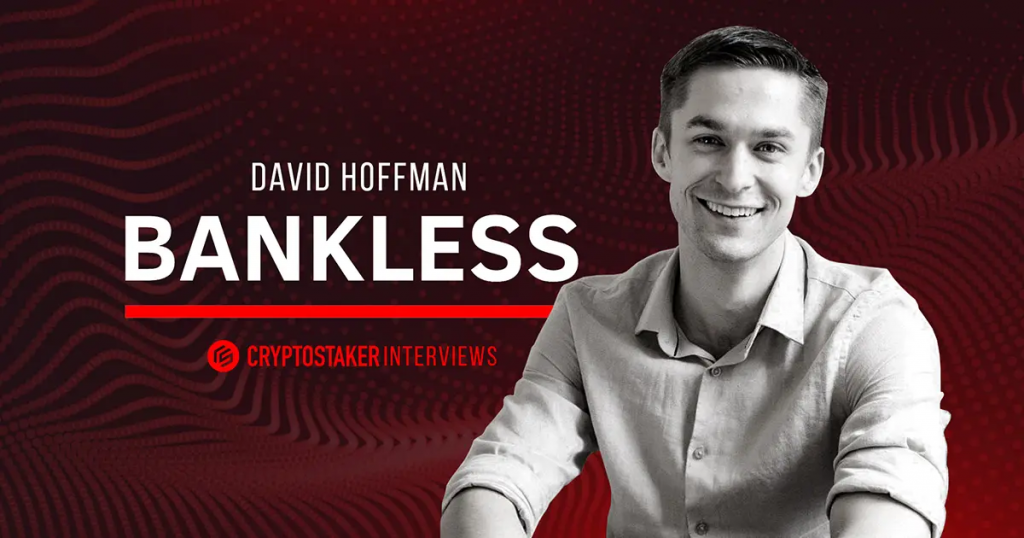 The Bad Crypto Podcast
Episode Duration: 45 – 60 minutes.
Rating: 4.6.
As ironic as it is, the Bad Crypto Podcast has great content. Joel Comm and Travis Wright have solid crypto knowledge that they don't mind sharing. You can expect opinions you won't find in other podcasts.
They use beginner-friendly language so everyone understands what they are trying to say. Some of the covered topics you'll find here are:
In-depth analyses of the Evergrand fiasco.
Scam coin issues and rug pulls.
Current scandals.
Trading options.
Joel and Travis also suggest which cryptocurrency to invest in and how the current market will develop over time. So, if you have invested in crypto, this is a podcast you should hear.
New episodes are coming every week, so if you're a listener expecting to get first-hand information from crypto specialists and thought leader series, this podcast is for you.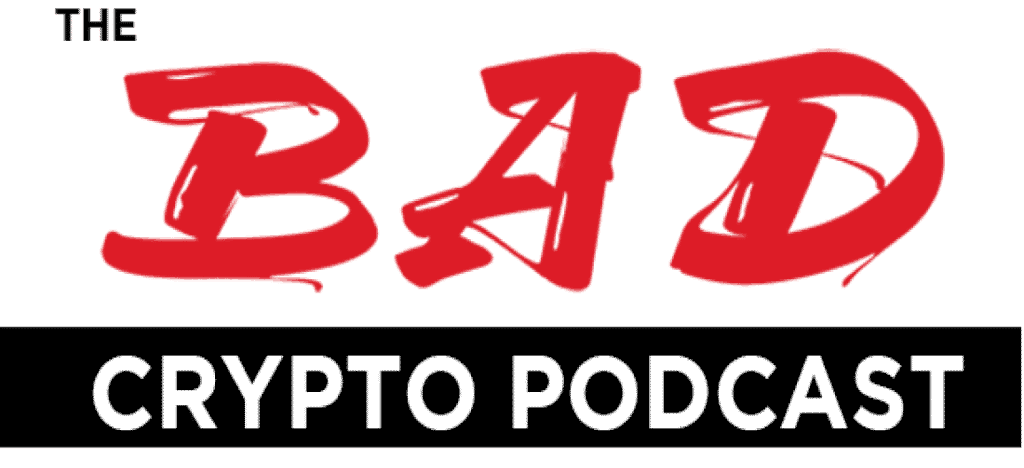 Best Crypto Podcast – Summary
There are many podcasts you can listen to now and learn about cryptocurrency. After all, the crypto world is not new stuff. There is plenty of information out there that you can find with only a search.
Fortunately, podcasters bring all of that to you in a single episode.
It doesn't matter if you're in the car, at the gym, cooking, working, etc., you could listen to a podcast and discover things you didn't know or reinforce the knowledge you thought was correct.
Technology updates fast, so it's impossible to stay up-to-date with all the changes the blockchain and crypto space could suffer in a single day. Podcasts help you with that and much more.
If you haven't listened to the hosts above, then it's time for you to meet new content creators. Don't miss the chance to learn!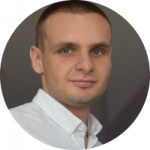 SEO specialist with over four years of professional experience. A/B test and Data-Driven SEO enthusiast. In his work, he focuses on the development and implementation of a strategy that achieves predetermined, specific goals. Privately, a fan of mountain biking.