Keeping holders interested in your NFT project is crucial to maintaining the community alive and getting great results in near future projects and investments. Adopting NFT utility ideas is best practice when creating expectations and giving holders an excellent reason to keep believing in your project. This article mentions 12 ideas you should consider for impressing stakeholders and more.
What Is an NFT Utility?
An NFT utility corresponds to a product, item, benefit, reward, action, or activity that provides value to a specific NFT or collection. They give some extra interest to NFT holders looking for motives to continue investing in the project or any other upcoming project. Through these utilities, creators add value to their projects to keep their communities together and interacting.
In other words, an NFT utility is an action you or your NFT collection project may perform to keep your NFT holders loyal and interested in incoming projects. A utility NFT adds value to these pieces of art or the community.
There are three types of NFT utilities:
Benefits: With these, holders earn rewards and several benefits, such as discounts and free items.
Usability: These utilities allow holders to use the NFT in different ways and media.
Profitability. These utilities increase the value of the NFT.
Who Does Take Part in an NFT Project?
Before discussing the best NFT utility ideas, it's important to mention who participates in the NFT project.
NFT Holders: A holder is the owner of a specific NFT. As such, they can make decisions regarding the purchase or sell other digital assets and be part of a community. Holders should invest time in various NFT discord communities to find the subsequent most significant NFT projects.
NFT Investor: A NFT investor is a person who puts their money into carrying out a project. The investor determines the success of the project according to the community activity. Thus, joining a Discord server will help investors to make wise investment decisions.
NFT Artist: NFT artists are the creators of the pieces of art that make up the collection. The feeling of the community would ensure that creators don't feel alone in the NFT world.
Why Are NFT Utilities Relevant for Your NFT Project?
Remember that the NFT market works like any other physical or virtual market. It means you need to add value to your product to stand out from other NFT projects. Utility NFTs will help keep the audience engaged with your old and new creations and attract new NFT enthusiasts looking for exciting projects and opportunities.
Competition is harsh, and a successful NFT project might let new NFT owners lean your way. With a competent utility NFT project, incoming clients and buyers will feel they're treated in the best way possible.
A good business relationship begins with suitable treatment!
If an NFT holder feels they are receiving more than just the artwork, they probably will interact more with the community and purchase new NFTs. The most attractive utilities make holders think they are in the right place at the right time!
The Best NFT Utility Ideas
In this section, you'll find some NFT utility examples we believe are the best you can adopt. Then, if you want to boost your NFT projects, follow these pieces of advice:
Share the Profit with Holders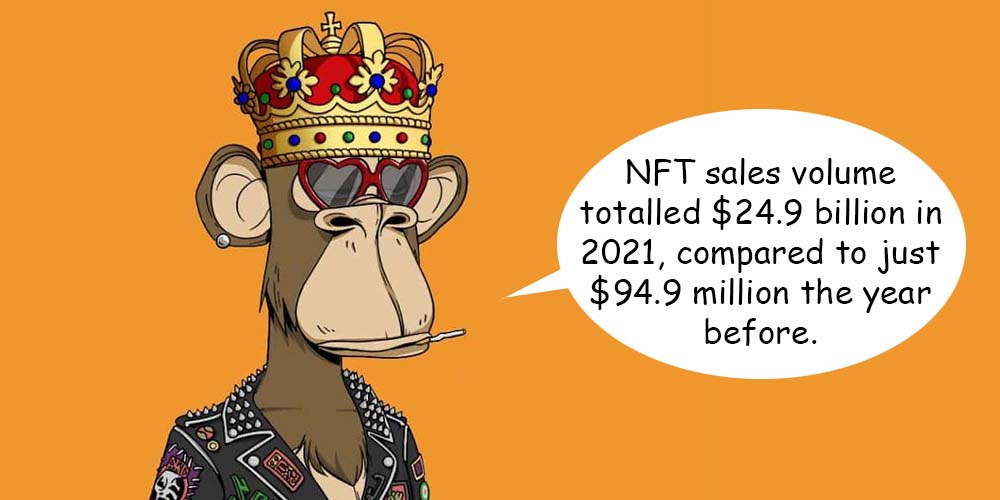 NFT holders want to be part of a community. They acquire digital assets to participate in special events with other owners and make money with their NFT ownership.
One of the best utility NFTs is offering constant profit to holders. This practice is a magnificent NFT utility idea, especially in the early stages, when receiving a passive income is crucial.
There are various ways you can perform this. For example, you can share the profit acquired when a piece of NFT art of the project is sold. Some projects share 70% of profits among all the holders.
Another practice is to offer a giveaway of a part of the profits when the project reaches a certain number of sales.
Holders sharing profits with investors and other holders is another NFT utility idea that can generate enthusiasm, even among NFT creators. This way, any NFT holder receives a nice part of all movements performed in the project.
Offer Giveaways, Rewards, Promo Codes, Discounts, or Free Stuff
Best utility NFT projects offer special rewards for their most attentive and loyal members. When an NFT owner feels the project's creator or NFT artist considers them a crucial part of the community, they know they made a good investment.
Offering giveaways, special codes, discounts, rewards, and other additional benefits from time to time communicates to new buyers that their efforts and commitment are rewarded.
An excellent example of a standard giveaway is creating a different digital asset and offering it to NFT holders. Another example is to provide an exclusive NFT for free for early adopters.
Codes and discounts are also considered top utility NFTs since community members can get artwork from new NFT collections at a lower price.
Grant Access to Unique Items and Promotions
Every good project offers unique items for NFT and token holders, especially in the early access stage. An excellent example is giving exclusive access to a particular channel inside the Discord server.
In the exclusive Discord channel, holders chat with like-minded developers, members, creators, artists, and other prominent figures of the community.
You can also create unique virtual items, such as in-game items, which you can offer to new stakeholders who invest in the project. Some of these items can even provide real-world utility. i.e., a benefit in the real world. For instance, a particular item can become a physical object that members can use on social media to promote their own NFT projects.
Build a DAO and Offer Access to It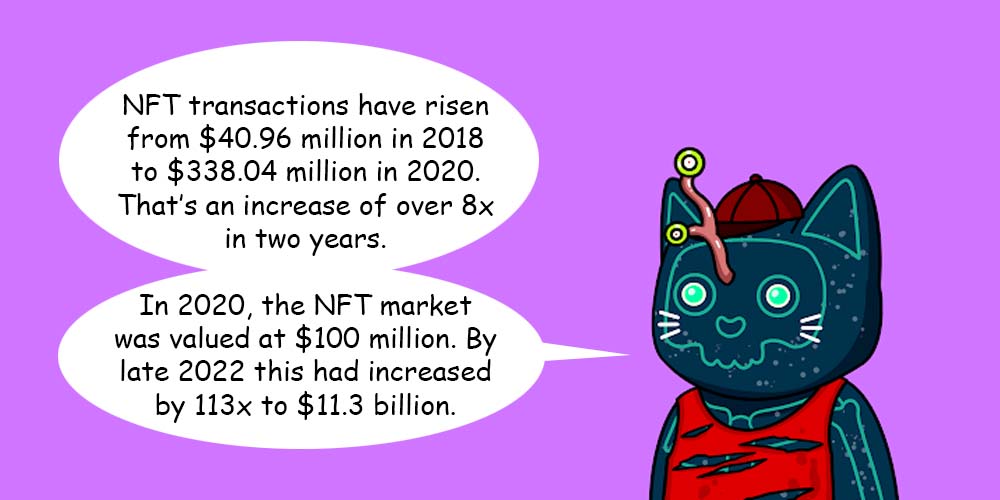 A DAO – a Decentralized Autonomous Organization – is a type of structure that grants voting rights to determine the project's direction.
You can give voter rights to NFT or token holders. This way, you allow them to vote on the future project of the community and even to control economic decisions and treasury. Holders can also decide on offering exclusive content, raising fees, starting new projects, planning future drops, giving special benefits shortly, and more.
DAOs have recently gained much popularity among collectors and participants since they were born from Decentralized Finance or DeFi. This collective effort to pool resources together looks like empowering smart contracts.
If you offer this blockchain possibility to users, holders will enjoy the opportunities of Decentralized Finance.
Physical Products
Creating utility is not just about virtual gifts or the benefits of the virtual world. It also considers designing, offering, and delivering physical items in real life. In this regard, merchandising is vital to highlight your project over others.
A well-designed and interesting merchandise will provide utility to your collection and, at the same time, give it the possibility to be known to other people. You can create a limited number of T-shirts, for example, and let a certain percentage of holders have access to them.
You can build a marketplace where you sell specific items of your current or upcoming projects and offer a significant discount for early members.
This practice will help you to turn your standard NFT into a collection with significant possibilities of being recognized in unconventional locations of the real world.
Metaverse Events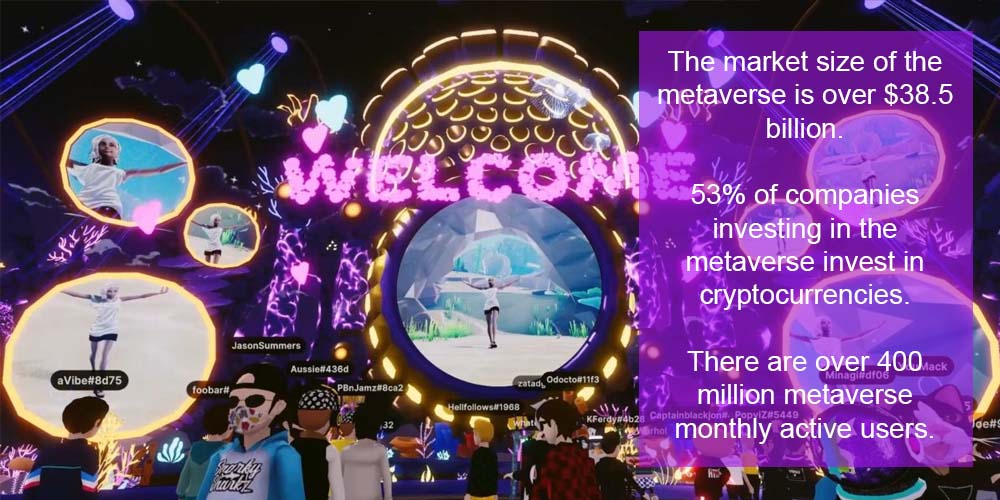 Metaverse and NFTs projects are two strictly related concepts. But beyond real-life events, Metaverse events have recently gained much popularity thanks to games like Fortnite.
Since most NFT holders of your project will use their assets like avatars in their favorite games, you can provide them with special Metaverse events. So, holders can present themselves to millions of other users with their NFT avatar.
Exclusive events are likely one of the perks of distinction for NFT holders, as they have endless possibilities.
Provide Tickets for Real Life Events
Tickets for real-life events have an essential point in their favor: they are impossible to fake. Thanks to the blockchain protocol, the ticketing industry, with the hand of NFTs, is becoming a significant industry. Even other industries use blockchain technology to prevent fraud, and NFTs help with these purposes.
If you create real-life events for your holders or investors, you can offer them individual tickets, providing access just to the inner circle of your project.
An excellent example of this is the Bored Ape Yacht Club. This community performs an annual Ape Fest for its holders, where they can learn about new projects, investments, and general things about the community. The BAYC only produces a limited ticket volume. Holders will have access to ticket sales and discounts depending on their investments.
Of course, the entrance to this fest is only accessible to holders with a token-proof app ticket. This way, holders can meet the group and enjoy electronic music, food, events, and other exclusive activities.
Note. The floor price of a BAYC's NTF is around USD$650,000.
Virtual Meetings to Promote Interactions
For most holders, interacting with the brand and project creators is a relevant utility. Almost everything in the Ethereum network or the Metaverse has a virtual presence and shape. Holders need to know they're participating in an actual project with real people and faces. Presenting yourself as a creator will add trust and utility to the project.
Charity or Other Significant Causes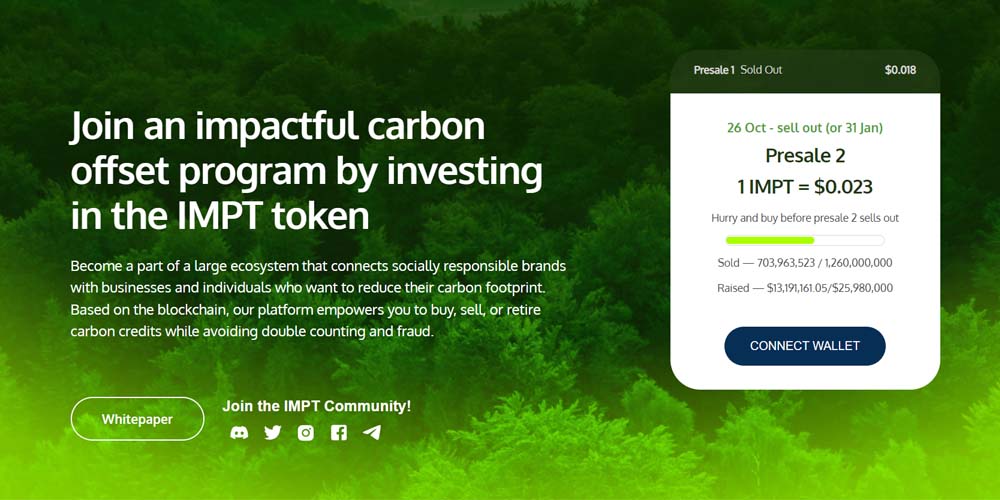 Donating, charities, or being active in worthy causes is a great way to bring attention to the group and even provide the community with a sensation of satisfaction and joy. Many relevant NFT projects and communities have charity and other causes as their primary goals.
For instance, the IMPT community has an exciting carbon offset program that looks to reduce the carbon footprint and make an impact while benefiting from rewards. In this project, participants can buy Carbon credit NFTs, IMPT tokens, to invest in greener choices by selecting retailers that make a difference.
The project will turn carbon credits into fully tradeable NFTs to offset the carbon footprint of IMPT users and fund ecosystem projects worldwide.
Donating to other relevant causes is also desirable since it adds value in the eyes of the general public and future holders.
An interesting fact about carbon credits is that they will not be susceptible to fraud or double counting.
Token Drops
Some relevant creators and projects have a good habit of giving profit in the form of tokens to the account of their holders. Every big business knows that keeping their buyers and stakeholders happy is fundamental to maintaining fresh products or collections.
Sharing valuable tokens with holders is a sharing profit with participants, and it's a great way to keep them interested in the current project, especially when a long time has passed since the launch.
A well-known example of this is Bored Ape Yacht Club and Mutant Ape Yacht Club, two of the most notable projects in the NFT academy. Both projects, from time to time, drop Ape Coin, the token of these projects, to holders. This way, they can buy and trade several items in the blockchain market.
Whitelist New Launches
Whitelisting is a common and mandatory practice in the NFT world. Thanks to it, creators can secure sales, and buyers gain priority access to an NFT pre-sale. In other words, whitelisting is an early access that reduces the dangers of any risky investment. If your project assures that addressed crypto wallets can mint one or more NFTs of an upcoming project, holders will feel they are valid members of your community.
Real World Subscription
If your NFT project also considers a parallel product in real life, offering an annual plan subscription for free to holders who invest in your upcoming projects would be a good idea. For instance, you can assure access to an augmented reality app for a period or bonus content for those who are active in your community.
Bottom Line
As you've been able to read throughout this article, there are various ways of adding utility to your NFT project, from offering a physical product to voting rights by being part of a DAO. Selling unique items at the lowest price is another way of rewarding your holders for royalty. If you're approaching launching a project, consider some of the methods mentioned here.
To provide you with the best NFT information, you can browse our blog and read several articles about this subject. The next big thing is to check the posts and gain expertise to begin your project or stand out an existing one over other NFT projects out there!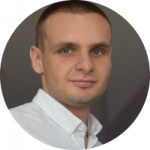 SEO specialist with over six years of professional experience. A/B test and Data-Driven SEO enthusiast. In his work, he focuses on the development and implementation of a strategy that achieves predetermined, specific goals. Privately, a fan of mountain biking.