Non-fungible tokens (NFTs) have gained widespread recognition as a means of representing and selling unique digital items such as art, collectibles, and virtual world real estate. Despite the NFT market's growth, it can still be difficult for NFT creators and project teams to attract buyers and bring attention to their projects.
SEO, or search engine optimization, can help increase the visibility of NFT projects and reach a larger audience.
This article explores techniques for NFT SEO you can use to successfully rank web pages on Google and drive the right traffic to your product.
Understanding Non-Fungible Tokens
To understand why NFT SEO is important, you must acknowledge what NFTs are.
The Non-fungible token is a digital asset that people can purchase or exchange for cryptocurrencies. They are stored in a blockchain network like Ethereum or Solana and are uniquely identifiable, traceable, and verifiable. This means they can't be duplicated.
These assets are mostly related to art, signatures, and digital goods, where you can get proof of ownership. However, there are also NFTs with full utility focused on the token gaming aspect. An example is Axie Infinity, where you must purchase NFTs to battle and earn rewards.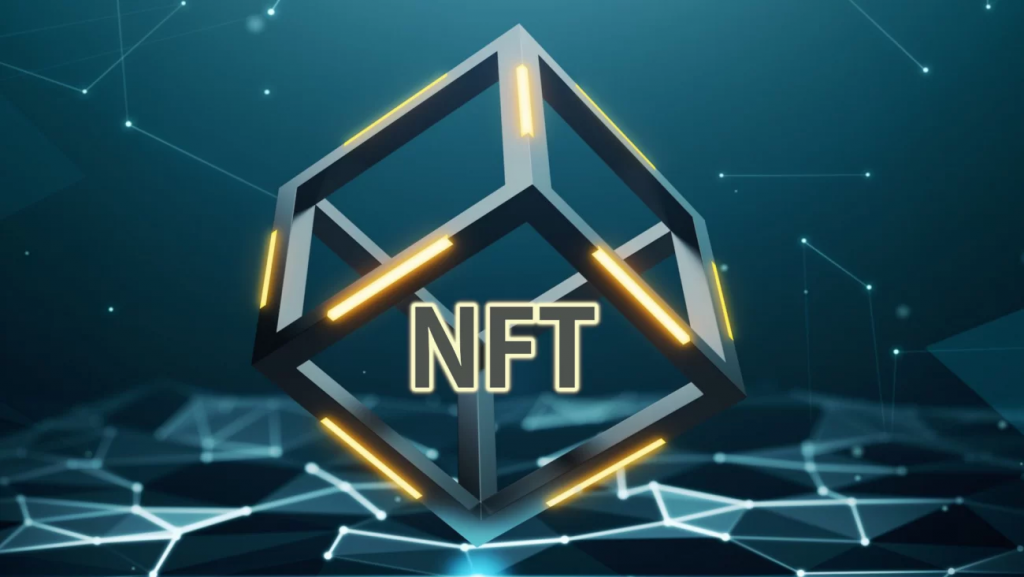 Search Engine Optimization For NFT, What Is It?
SEO or Search Engine Optimization is improving your web content for search engines like Google or Bing. You are enhancing pages so that a query shows your website as an aligned result for a search intent.
To do that, you use competitive keywords that target what users are looking for. But you can't just stuff keywords to your content. You need to add them naturally to the text and provide accurate information that the audience finds useful for them.
There's no other way for you to rank on Google. Organic traffic is so vital that Brightedge Research made a study and found that over 53% of all trackable traffic comes from organic search first.
So, if you create SEO-optimized content for your target audience, you will eventually appear in the SERP. But remember, SEO is like compound interest, so you'll see the results in a minimum of 6 months if you do things right.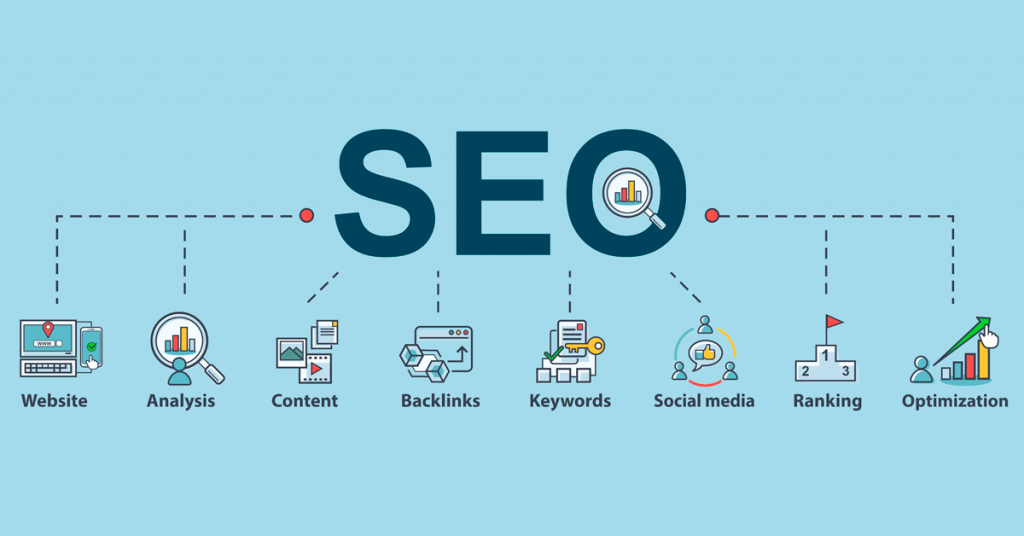 Why SEO And Not Other Strategies?
Search engine optimization is a strategy that has four main aspects that others don't:
It's cheap. Compared to other content marketing strategies, you only pay for websites and each blog post created.
It continues to function in the long term.
Your results will improve as you keep optimizing.
There are constant updates from Google.
These factors made the strategy a reliable way for NFT websites to create optimized blog posts that rank correctly. Why? Because useful, authoritative content solves people's doubts when searching. Google knows this and rewards you with visibility and website traffic.
It's the best method to make your NFT project visible within the massive amount of information on the internet.
Yet, remember that according to Ahrefs, over 90% of all indexed content doesn't drive traffic. This means that if you don't have an entire SEO strategy for all your content, you won't rank on Google or other search engines, even if you have excellent information that satisfies search intent and talk like an expert.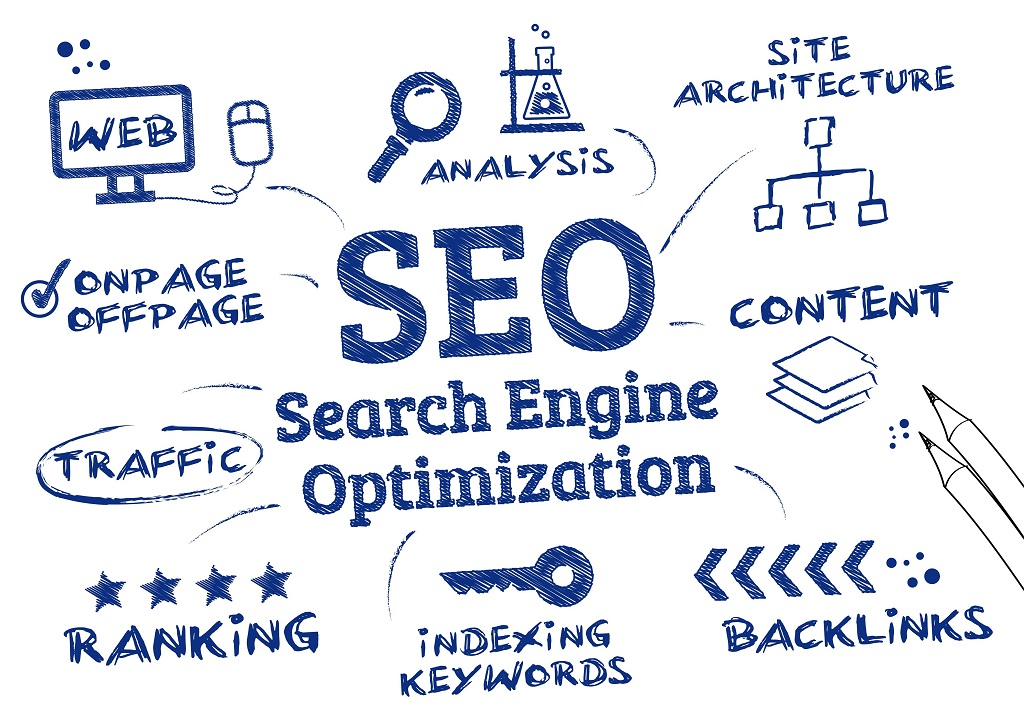 Advantages And Disadvantages Of NFT SEO
Positioning an NFT website with SEO is not easy as one has to consider various Google's ranking factors. And just like any strategy, it has its limitations.
Before improving online visibility, you need to know the advantages and drawbacks of applying SEO as a marketing strategy for your NFT project.
| | |
| --- | --- |
| Advantages | Disadvantages |
| Generates more website visitors over time. | SEO takes time, which is why businesses are reluctant to pay for SEO services. |
| Improves brand awareness throughout the Google search. | The business is competing with the entire internet for NFT website visibility. |
| Increases sales by attracting more buyers from the NFT community. | There are no guaranteed results. Most marketing agencies will deny this, but SEO is not always 100% success. |
| It gives you a spot as an authoritative source, which improves your domain authority. | SEO needs to be constant if you want to improve brand visibility. |
| It gives value to relevant organic traffic that visits your NFT site and turns them into an audience. | It takes time to see profits and relevant organic traffic. |
| Provides you with a return on investment after a long period. | SEO services are more expensive initially before making revenue from search results. |
| It helps your website to find people interested in the content you create. | Some digital marketing agencies apply black-hat strategies without telling you. Google penalizes SEO bad practices. |
| Lasts through time thanks to constant Google updates. | |
As you can see, there are clear benefits to applying SEO to your NFT website. You need constant work to see results when creating an NFT marketplace or an NFT blog.
Creating Content For NFT
When you create content for NFT projects, you must understand that the NFT space enters into a topic that can affect the users' lives – physically, mentally, and economically.
So, here are three things to consider when improving your website's ranking.
NFT Are Developed In The YMYL Search Space
YMYL means "Your Money, Your Life." Google considers these types of content susceptible because they can potentially harm users' lives. As such, you must know that you will have to create quality content and maintain higher standards than pages in other industries.
Why? Because NFT content can influence physically, financially, and emotionally, so this content's impact is far more than others.
For example, digital asset owners would visit your website to learn about the latest NFT marketplaces to sell their NFTs. If you have accurate information about where to sell their assets, you could influence your readers to make the right decisions. This is what Google doesn't want, and it has special parameters for content.
You must educate prospects as an expert.
Some other YMYL topics are:
Medical.
News.
Banking.
Economics.
Legal.
NFTs Aren't an Easy Topic
This aspect is aligned with the previous one. When discussing digital assets like NFT, you should consider the EAT methodology as a ranking factor in the online world.
EAT stands for Expertise, Authoritativeness, and Trustworthiness. This means that to increase brand visibility, you need to:
Speak as an expert.
Include facts and accurate information.
Solve common questions.
Use readable language.
Use article titles wisely to drive the reader.
Add educational videos from authoritative sources.
To rank higher, you need to prove to Google that you know what you're talking about. And since NFTs is a complicated subject because it includes blockchain technology development, personal finance, usability, and more, searchers look for reliable information they can use to learn about NFT art and virtual assets in general.
When you create high-quality keyword-based blog posts and begin to rank, you start a search loop. If your content follows Google's guidelines and you use the right strategies, you'll begin to attract buyers – or visitors – and like-minded people with websites.
If they like your content, they could share it on their social media or cite it on their websites, which will get you high-quality backlinks. As a result, your website domain authority will increase, and you'll become more authoritative until you become part of opinion leaders.
Then, it all repeats. But everything starts when you create engaging content with the right information.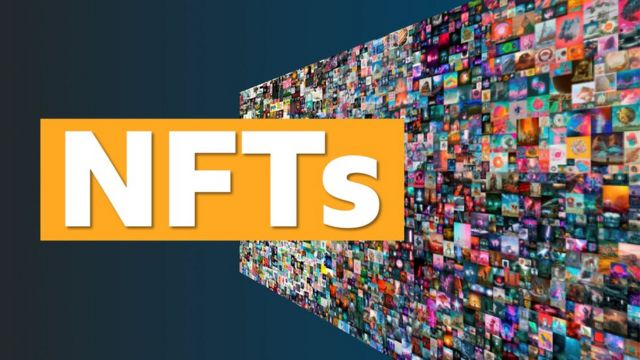 High Chances of Ranking on Niche Topics
Let's put some reality here. NFT is a new topic. And it's so contemporary that it's a niche in the Cryptocurrency industry.
But this is not going to be a reality for too long. The NFT search volume has increased over the past two years, so now that it's still a fresh topic, it's time to use SEO to drive web traffic and become an authority on search queries related to this world.
SEO is a strategy that plays in the long run, so pages and NFT companies applying content strategies and focusing on community building will be the ones who thrive over the years, especially if the goal is to bring paying customers.
SEO Strategies To Increase Traffic and Online Community
Now that you know the SEO principles, it's time to learn the top strategies you could use to rank websites on Google. These proven methods drive organic traffic and have been working over the years.
Find The Right Terms With Keyword Research
The main strategy for SEO is developing keyword research. These terms can be a single word or phrase people use to find something on Google or any other search engine. They will guide your entire strategy and help you create engaging blog posts and landing pages that rank properly.
In the case of an NFT website, you need to choose keywords according to the customer journey and search intent. Ask yourself:
What kind of people look for NFT on google?
Are they interested in making an NFT sale?
Are they looking for information?
What can you offer them?
These questions will help you understand where your readers – or potential customers – are and if they are prepared to see a specific type of content.
For example, If you're aiming at someone with zero knowledge about NFTs and want to raise awareness, you should choose informational keywords such as "what are NFTs."
The right keywords will help you find the correct audience for each piece of content you prepare. Do this wrong, and you may lose the audience.
Looking for digital art at NFTs differs from searching for an NFT marketplace.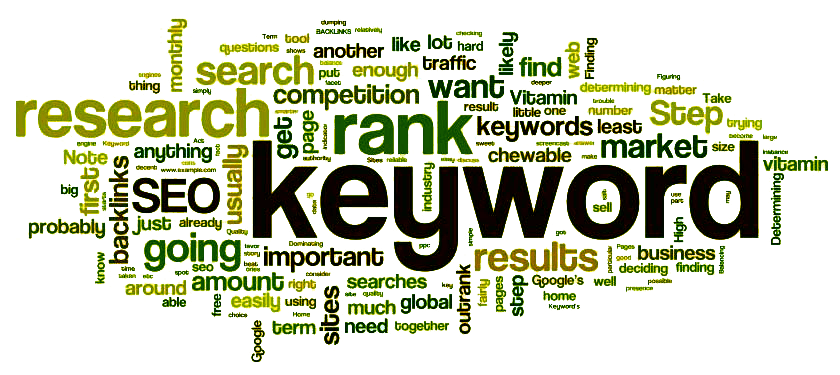 Solid User Experience And Intuitive User Interface
Consumers are more aware of what they are looking for as time passes. They are more demanding and want to enjoy a great experience while visiting a website. You must develop a solid UX and an intuitive UI to do that. Yes, they are different.
Yet, they have interconnected elements that directly affect traffic, bounce rates and help websites reach higher rankings.
NFTs are digital assets that need visibility. As such, without a good interface, you won't be able to rank and reach the user. Just imagine an NFT marketplace that can't quickly show the benefits of these assets. You wouldn't buy in a place like that.
To provide a great user experience, you should:
Keep your website's pages clean.
Create a mobile responsive website for mobile visits.
Develop a layout that's easy to navigate through.
Improve your website to load faster.
Prioritizing UX/UI gives your readers a unique experience in the blog section or on any page. Research shows that a massive part of SEO success depends on following the Web Content Accessibility Guidelines to ensure everyone understands your site.
Remember that accessibility breaks down into:
Understanding.
Robustness.
Operations.
Perception.
People with or without disabilities must have a great experience on any device if you want to rank properly.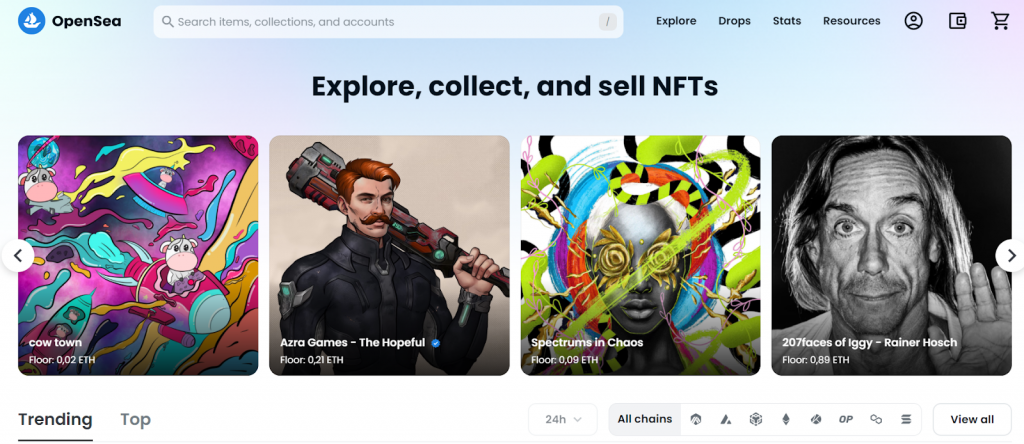 Standardize The URL Structure
An organized URL structure is not a crucial aspect of an SEO strategy. Yet, it adds up as part of the whole process.
The URL is the "direction" people will use to find the content you create. As such, it could help if you use understandable URLs on your site. If not, Google may have trouble identifying the page.
But not only that. Users will also have problems navigating your website if the URLs are confusing. The right thing to do is to match both pages and article titles.
So, for example, if you create a blog post called "Ten Ways To Purchase NFT Online," your URL should be something like: https://example.com/purchase-nft-online.
Always include the main keyword in both title and URL, but without stuffing.
Prepare Engaging Content For Effective SEO
Since NFTs are a relatively new niche, there's a lot of ground to cover. So, start writing. And do it as if there's no tomorrow. Develop your content following the tactics above and ensure you have as much creativity as possible.
Check your competitors and what they're doing and prepare a better article. Use FAQs to solve doubts and add images related to the topic you're writing about.
Note: You could use Google Trends or the Google Search Console to find new trends or see what is the NFT hot topic.
Develop An Internal Linking Strategy
The internal links strategy helps searchers navigate through your website. You include a URL on another page of your website. The idea is that they're related and allow the user to learn more about a topic.
They connect your entire website while you create a content cluster to help readers find everything they need to know about NFTs.
For example, if you write an article about a virtual world, you could include links to complementary information on keywords like "art world," "NFT," or "marketplace."
External Links Also Matter
External links are also important. Instead of going to a webpage on your website – like the internal link – they go straight to another site.
You should include sources of authoritative information that helps your article gain more power when people read it.
External links can't be online directories or other types of unreliable sources. Instead, they have:
Niche authority.
Interesting content and other forms of information related to the industry you're working on.
More traffic than your website (preferably).
You could add from one to three external links and use the no-follow tag. You also include links with informative posts from public sources like Wikipedia to start gaining traction.
SSL Certificate And Other Web Security
NFT sites must prioritize privacy and security to influence buyers' purchase decisions.
To do that, you can include SSL certificates and the HTTPS prefix in the URL, indicating to Google that your website has the basic and essential security features. This authentication represents data encryption that reduces the risk of hacking and avoids transmitting data without consent.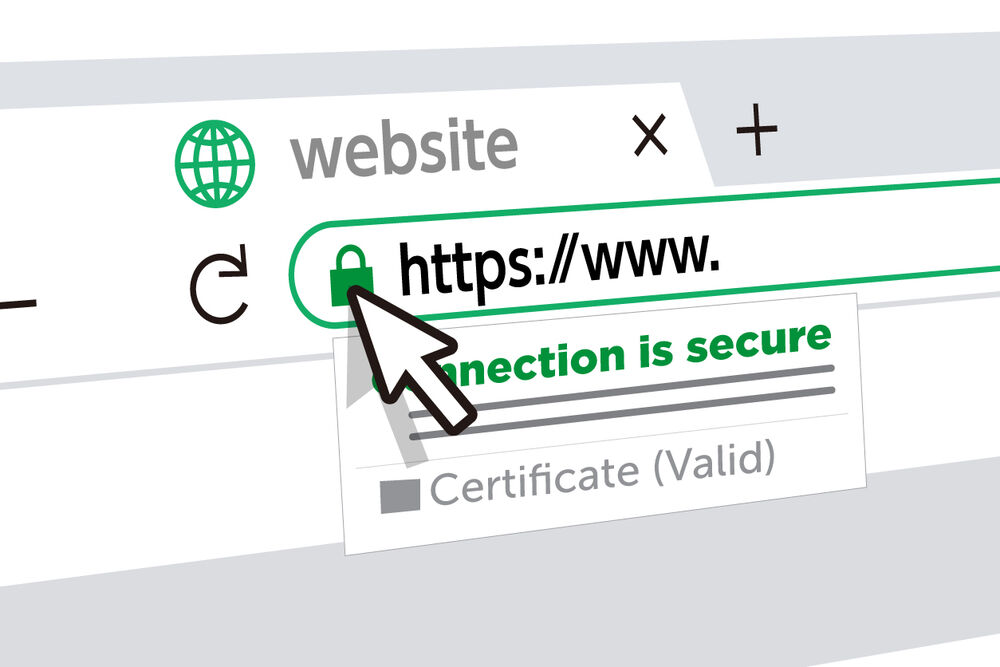 Combine Marketing Strategies
If you want to boost your SEO strategy and get more sales over time, you should combine your efforts and set up a complete marketing strategy that includes:
Influencer marketing (you could look for influencer marketing services.)
Social media marketing.
CRO techniques.
Paid ads.
These strategies will bring you referral traffic and help you share informative posts you create throughout social media.
They will also provide you with diversity to attract people, which translates into more visitors to your website. Yet, remember that YMYL pages need greater authority in the eyes of Google. So, promote yourself easily and ensure you provide valuable content to potential customers instead of just selling yourself.
Track Your Progress
SEO is the indestructible proof that you can rank on Google higher, boost your sales with the right tactics and outrank big competitors with solid and valuable content.
Yet, to determine if you're doing a great job, you could use an SEO audit tool to identify problems with your website that hinder your search performance.
They help you drive organic traffic, maintain strong rankings, and increase revenue. It's also key to monitor the health and progress of your website's SEO. You can use Google Search Console or Ahrefs for this, which provides analytics on site performance and visitor activity.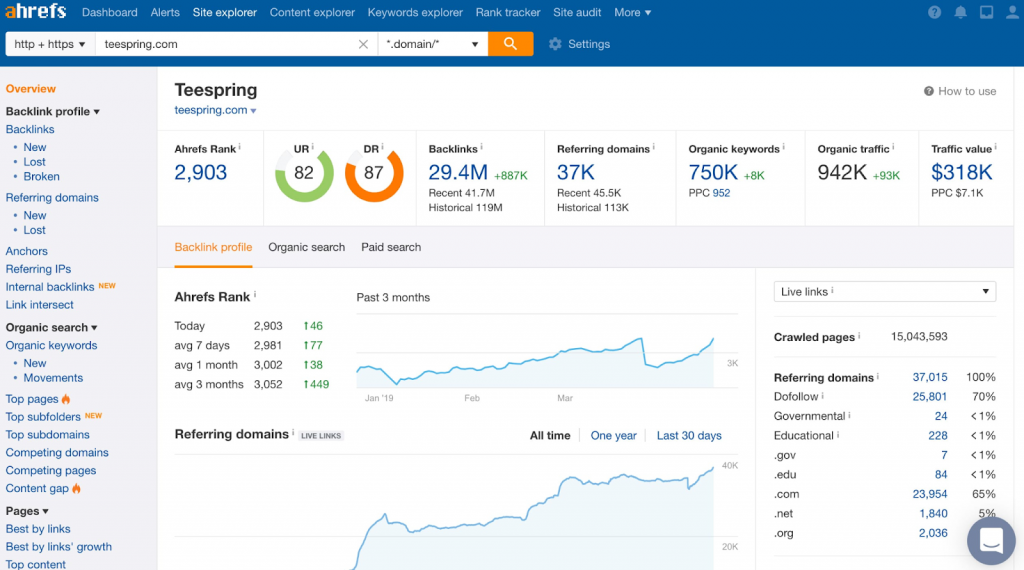 NFT SEO – Summary
NFTs are unique digital assets stored in a blockchain network related to multiple industries that represent physical and virtual assets. You need a solid SEO strategy if you want users to find you on the internet.
NFT SEO is a process that involves optimizing web content for search engines to improve the visibility and ranking of a website related to non-fungible tokens (NFTs). This is a long-term and effective way to enhance the visibility of an NFT website while creating valuable, authoritative content that targets a specific audience.
NFT websites need a comprehensive SEO strategy to rank well on search engines and attract organic traffic. So, start promoting your NFT project and take the next steps with us!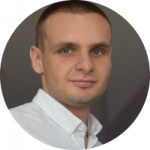 SEO specialist with over four years of professional experience. A/B test and Data-Driven SEO enthusiast. In his work, he focuses on the development and implementation of a strategy that achieves predetermined, specific goals. Privately, a fan of mountain biking.