Everyone knows that Instagram is the perfect platform for social media marketing, especially for displaying digital art content. Along with that, many NFT professional artists are migrating to the app in order to promote their projects through a dedicated Instagram page.
The problem with this is that many of those artists, or even NFT enthusiasts, don't know how to promote NFT on Instagram effectively. Creating organic marketing for the NFT industry can be a challenging task, especially with many announcements and sponsored content surrounding the entire social media.
Why Use Instagram Among Other Social Media Platforms
The first and most obvious reason is that Instagram is a free social media platform allowing users to promote their content without spending a single penny. This is an important point to consider since NFT marketplaces can become really expensive when it comes to promoting an NFT collection, especially to a large audience.
The other reason is that the social media platform also has a dedicated NFT space for linking your digital wallet to your Instagram profile. This opens space for infinite possibilities when it comes to promoting an NFT project and reaching your target audience as digital artists or investors.
Along with that comes the opportunity of creating specific social media channels for traders and collectors to reunite and talk about the NFT industry, attracting people from all over the world to exchange experiences and knowledge about this universe.
The Importance of Community Engagement in an NFT Collection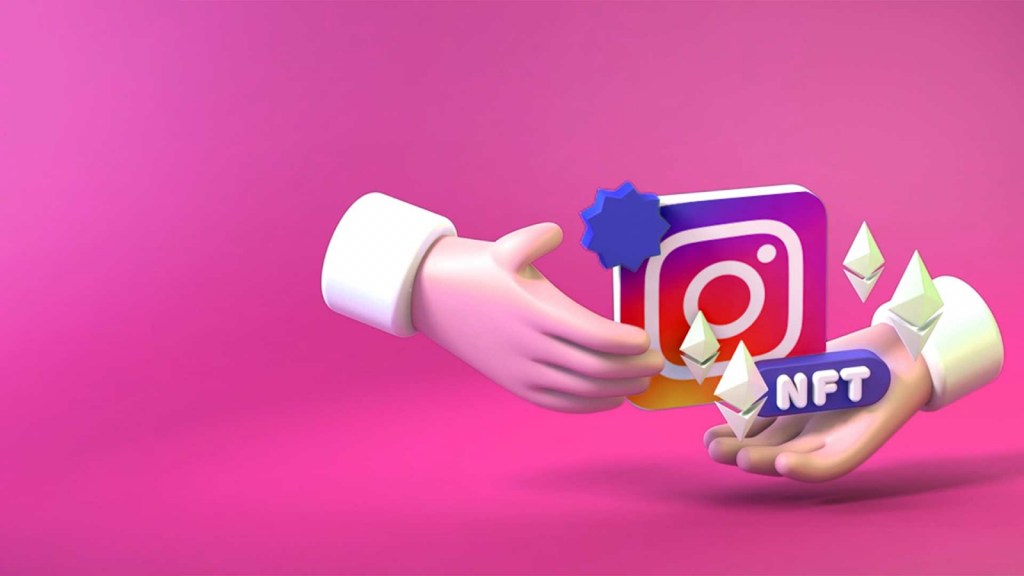 One of the most important parts of making a successful NFT collection is creating engagement for your digital collectibles; Instagram is the perfect platform for that. The first thing that the collectors see when analyzing upcoming NFT projects is the community.
Having an impressive number of users talking about a specific NFT art gives credibility and promotes more exposure to the project itself, generating higher chances of success and profit as an NFT collection.
Instagram Tools for Social Media Marketing
One of the best parts of using Instagram for promoting NFT projects is the variety of tools available. Since social media websites and apps like Instagram are used as advertising platforms all around the world, it is natural that the developers would also add tools to help with this task.
The main reason why we normally create a dedicated Instagram profile when making promotional content is that we can have a separate overview of our engagement. For that, Instagram has one of the best analytics tools available on social media.
Many NFT users opt for a Reddit page or a Discord server but both of these need more tools to analyze if you are achieving the right audience and if your promotional content is generating the desired results.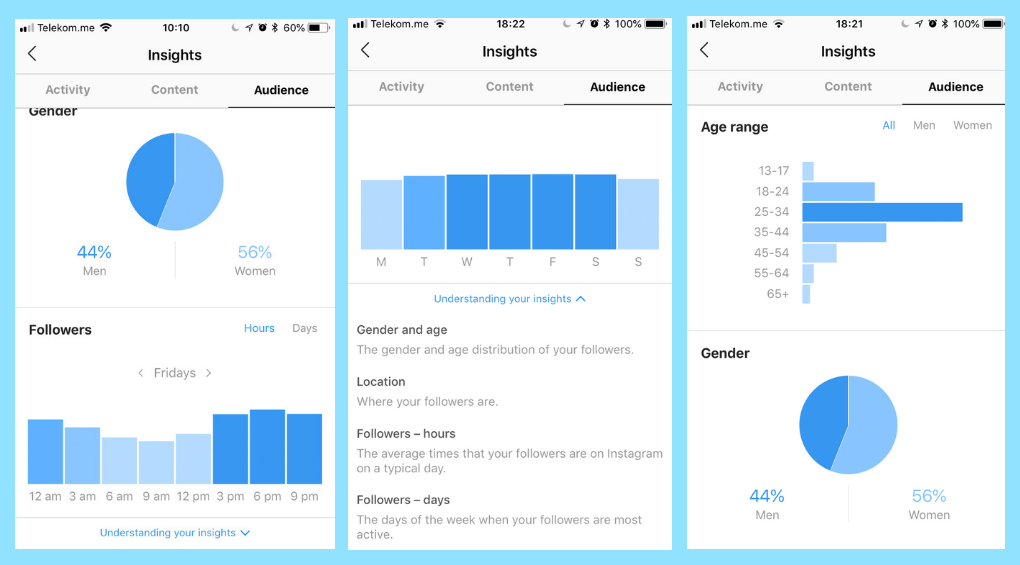 The analytics data and dedicated space are some NFT tips that most social media users need to pay attention to. The NFT world is getting increasingly competitive, and having a huge following audience can make a real difference when creating an NFT project.
Tips on How to Promote NFT on Instagram
There are several ways of achieving new followers and generating engagement on social media accounts, whether you have a digital art page or a headphone company. Although the purpose of NFT pages may differ, with some of them focused on promoting NFT collections and others being simply enthusiast pages, most tips work for any social media site or platform.
Create a Catchy Username
The first step when creating your dedicated page is choosing the right username. Creating something that is not generic is one of the most important things to catch a larger audience.
When you have a unique username, it is easier for people to recognize your work on other platforms like OpenSea.
Another reason for focusing on choosing the right username is that when people see your work and want to know more about you, there will be no problem of mistaking you for other artists using the platform. Generic nicknames normally lead to difficulty in finding the right digital artist.
Use Hashtag Aggregators
One of the best tools to enhance your NFT posts is the use of hashtags. It creates more engagement with the public looking for the specific topic and also helps with Instagram promotion mechanics.
Instagram's algorithm is based on recommendation and engagement. The more you interact with the public, especially with the help of relevant hashtags, the more probable for Instagram to start promoting your NFT content.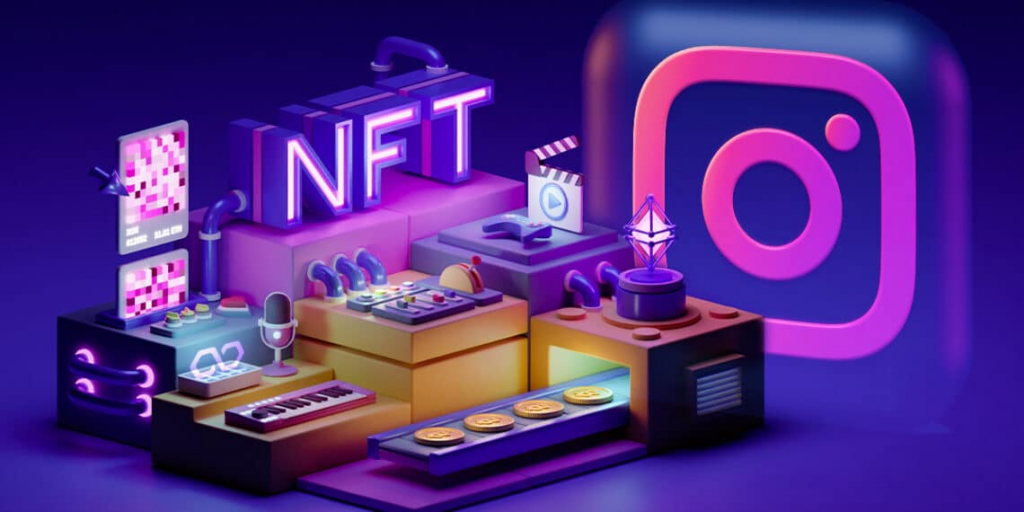 Stories and Reels
When creating content, whether digital art for NFT collections or any other kind, it is very important to make posts for the Instagram Stories and Reels sections. Sometimes people spend more time watching these short videos and other forms of content than navigating through traditional profile posts.
It may look like there is no space for this kind of content when promoting NFT art, but it is quite the opposite. For example, you can use these spaces for announcements and spreading information about your NFT collection.
Be Creative on Your Bio
Just like when creating a catchy username, your Instagram bio must also be catchy for the users. Many artists forget to update this section of their Instagram accounts and end up not generating engagement with the profile. Choosing the right keywords and inserting links to other media where they can see the collections and buy them will attract more potential buyers than if you just leave it empty.
Besides external links, there is no formula for what to put in your bio. It can be personal information, like age and name, or any other information you may find suitable for the section.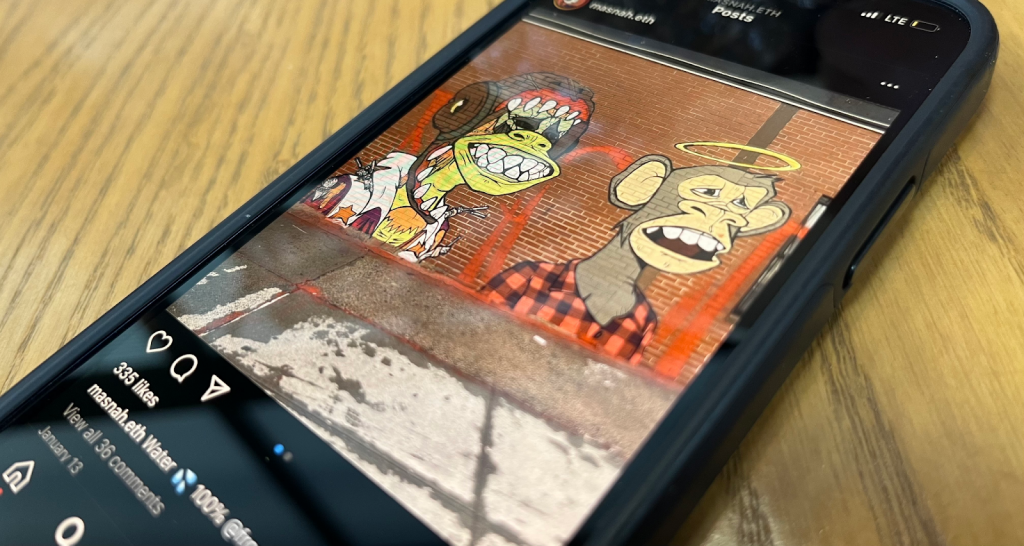 Contract Influencers
No matter if it is a local influencer or a bigger international profile. Sometimes, making these paid advertisements and promotional posts is a great way to increase your visibility and generate more profit.
You may also use paid advertising to keep it organic. Contract influencers that have connections with the NFT collection, like famous digital designers, for example.
Content Variation
Another great practice to promote your NFT profile is to alternate what you post. Creating posts about the making process or artwork details instead of just posting the NFTs of your collections is the perfect way to attract more publicity.
By doing this, you'll attract more than just potential collectors. You can generate engagement with art friends or even influencers, creating more buzz and traction for your profile.
Conclusion on Why Instagram Is the Perfect Platform for the Job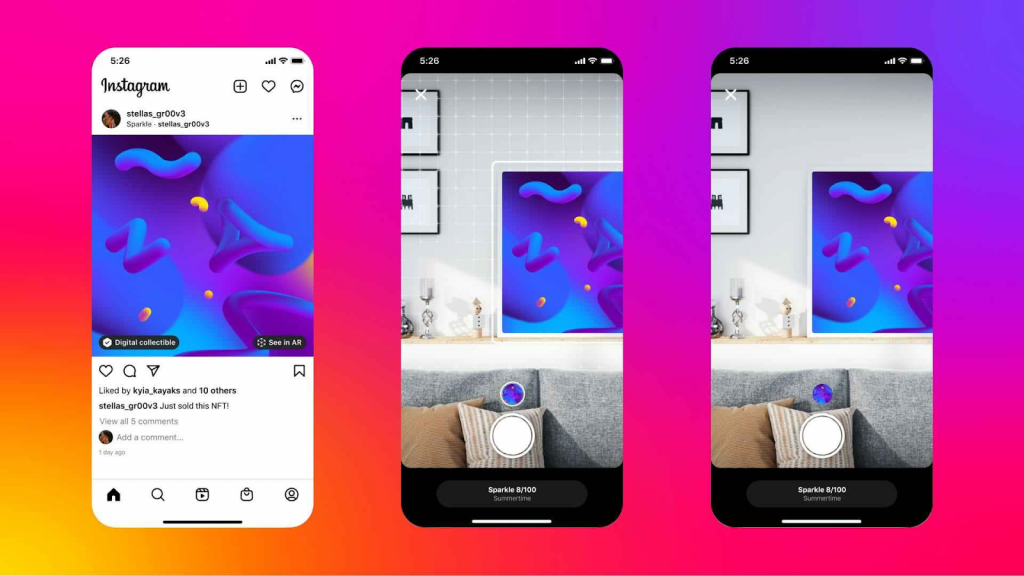 After analyzing all the features of Instagram and comparing them to other used platforms like the Telegram channel option, you will see that Instagram is the platform thay may elevate your marketing endeavors to another level. It boasts dozens of tools made especially for sharing digital collectibles or an upcoming NFT project.
Another reason for people to like it so much is that there are hundreds of communities created to talk about various subjects. You can easily exchange thoughts about different topics, like NFT collection and even more NFT marketing tips for beginners.
If you are still considering where to promote your NFT collection and personal brand, Instagram is a great option. There are lots of profile settings made especially for NFT artists and collectors. The NFT market welcomes all kinds of artists, and so does Instagram.
Ready to Post Your Digital Art or Collection?
Now that you know everything you need to create the perfect Instagram profile, it's time to start building it to post all of your projects. Don't forget that engagement is key to success as an artist on the platform.
Instagram is one of the best platforms to keep track of your public, which helps you plan the next steps of your strategy to captivate even more users to promote your NFT profile.
Keep new post consistency to show your audience that you are active on the platform, and don't forget to link your bio to most marketplaces where your work is available. This way, you will create the perfect exposure for your projects and attract new investors and crypto enthusiasts.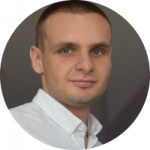 SEO specialist with over six years of professional experience. A/B test and Data-Driven SEO enthusiast. In his work, he focuses on the development and implementation of a strategy that achieves predetermined, specific goals. Privately, a fan of mountain biking.