Got a game soon ready for launch? It's time to promote it to the world, and what better way to do it than by making a fantastic video trailer to show all the wonders your studio is preparing? But perhaps you don't know where to start or have some doubts about how to make a successful game trailer that grabs everyone's attention.
Video game trailers are a highly effective method of marketing when done right. An excellent trailer will attract sales, and it happened even for some titles that had issues when they launched. The best example you could see is Dead Island: one of the best trailers in the industry of a game with a troublesome launch.
On the other hand, doing a generic and boring trailer could leave your amazing game forever in the shadows. Something that Forspoken has suffered, with generic trailers that might not do justice to its gameplay.
That's why we will give you a step-by-step guide on how to make a video game trailer, including all the things your studio should focus on and avoid.
Main Objectives of a Video Game Trailer
Let's check the main goals a video game trailer should aim to keep its viewers engaged and attract future players.
Capture Audience Attention

As with movie trailers, you should do everything in your power to immediately capture the attention of your viewers. The first seconds of the trailer should shape how the rest will be played.
One way to accomplish this is by immersing the audience in the game's environment or tone. Don't spend time putting logos or title screens at the beginning. If you do that, you invite them to keep scrolling or switch to the next thing. Time is extremely valuable in video game trailers. If you need to put logos and titles in the trailer, be creative on how to integrate them with gameplay elements.
Entertainment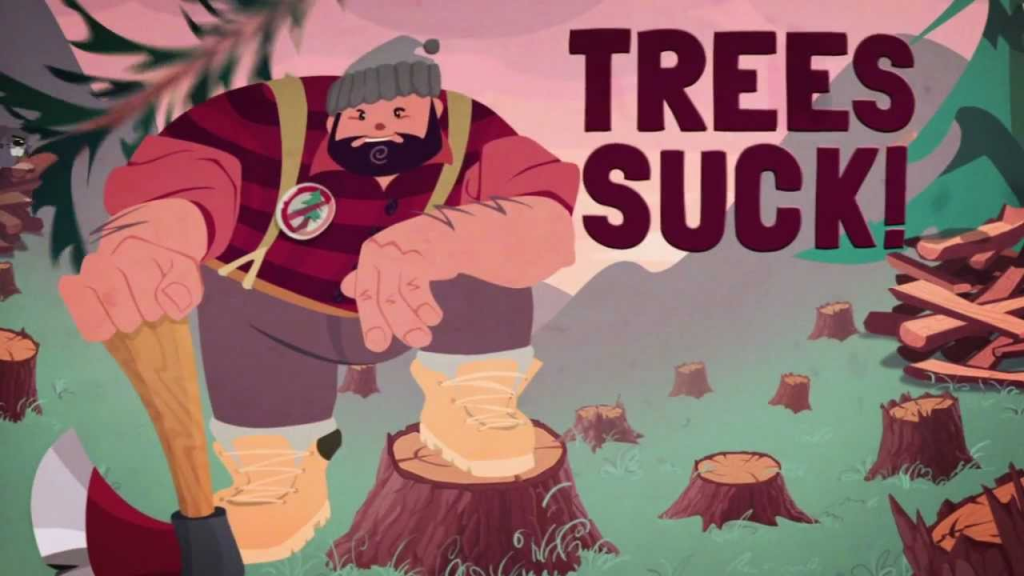 Spend time making the coolest trailer that you can think of so you don't turn off people. A bad trailer will work against you as the viewer will probably click away, bored with what they are seeing. That's how you might lose the chance of capturing your viewers' attention.
Have a look at this example, Jack Lumber. Ultimately, the game looks no more different than Fruit Ninja. Both games have the same goal: cutting down objects with your finger (in this case, wood) to get points, and avoid chopping anything else (like an animal). But, what excels here is the satire implemented in the trailer. Its humorous tone makes it ridiculous and attention-grabbing (even more with the ridiculous backstory of Jack).
The result? People loved this trailer for how original and funny it is. They immediately understood the point and proceeded to download the game.
Explaining the Game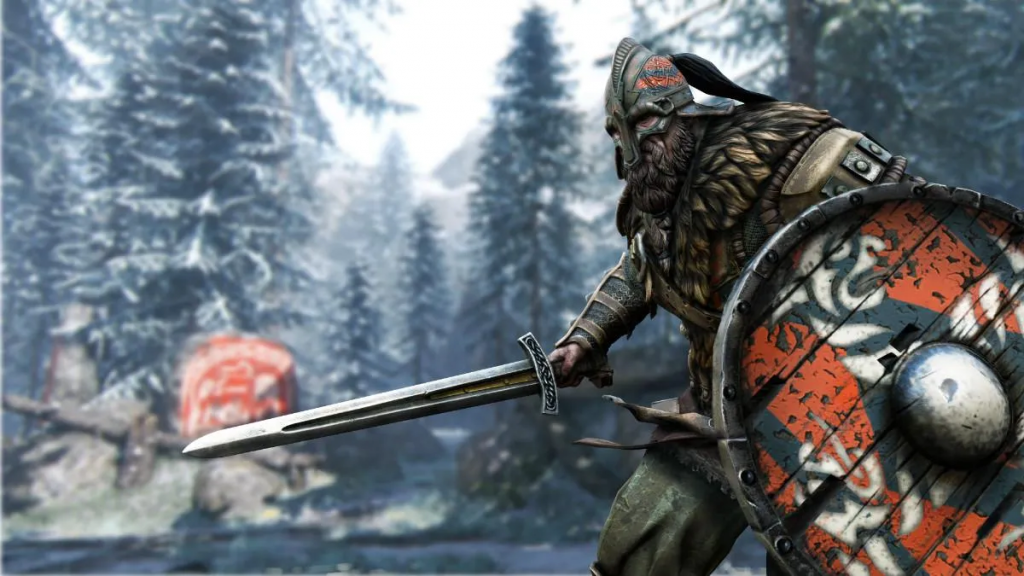 When the game trailer finishes, your audience should clearly know what your game is about. It doesn't mean that you have to explain the mechanics of your game in too much detail. It could be about the atmosphere, the story, or the tone of the game. You could also focus on the protagonist or the goals of the game. You can preview a lot of things, but you also need some restraint.
Focus your trailer around one core concept. Covering every single detail, like gameplay, mechanics, story, tone, etc., is too much to put inside a video that will be no longer than two minutes. With the trailer, you want to hook your audience so they'll seek more information about your title, as they have caught only a glimpse.
Tell a Story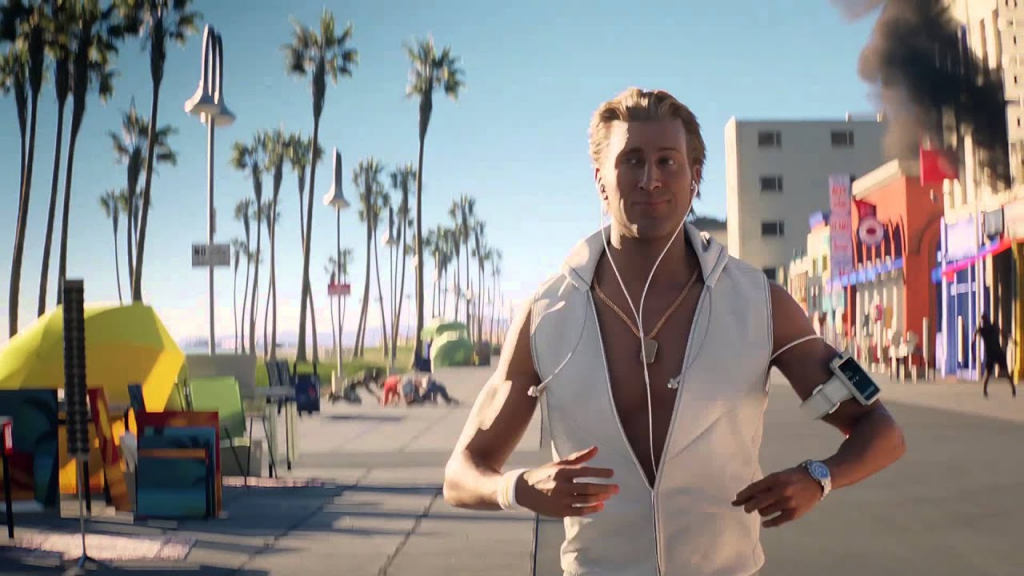 Trailers can focus on different aspects of the game. Some will go strictly to show their gameplay, while others may choose to go with their story and tone. But all implement a dramatic structure to them.
You need to tell an interesting story. It needs to have a beginning that will set things in motion, the middle part where the thing will be rising to the climax, and end of the story.
You won't be engaging the viewer by throwing a bunch of gameplay footage with some text over the top. Focus on making a story that is constantly building towards a cool payoff.
There are many ways you can use a dramatic structure with your trailer. For example, you can edit a gameplay trailer with some music and in a form that will build towards an amazing ending (like your character facing a boss). Your trailer should keep in constant forward momentum and build up for a climax.
Tips on Making a Video Game Trailer
With the main objectives that a video game trailer should follow already in our minds, there are several recommendations that will help you further on the making of your trailer.
Create a Storyboard
The best way to plan a video game trailer is to make a storyboard beforehand to create the trailer's basic structure. It helps answer important questions, like which part of the gameplay would look interesting and grab the viewers' attention, what story the trailer will tell and what are the title's strengths.
This goes in tandem with the previous point, where you should sit down and plan the story to tell. Spend time with your team on how to tackle this aspect of the trailer, as you should take it like making a very short film for the game.
Pick a Format
While creating the storyboard, you should also consider the deal with your trailer: Is it an announcement to the world? Is it a launch trailer with the date already settled? Or is your game already out, and you are planning a DLC for it?
Depending on what you are aiming for, there are some recommendations for making a concise trailer:
Announcement trailers usually go around the 30 seconds mark, with remixed cutscenes, little gameplay, little text (launch date), and minimal "call to action" rather than subscribing to the newsletter or checking it out on the selected digital store for "Wishlist" like on Steam. The main focus is to get people excited about what's about to come.
Launch trailers can be a bit longer, between 60 to 90 seconds, showing more gameplay, with positive reviews if available and a strong call to action. This is the real deal when you want people to purchase it just after they finish watching the trailer.
A DLC trailer can expand a bit more, reaching the two minutes mark, focusing on gameplay and the new features and content. Your main goal is to tell your audience the exciting news of the new features your game will implement.
Aim to Do It in Different Styles
Try to tap into as many content styles as you can. A good chunk of variety could bring larger audience, and you can experiment to see which one suits your game better.
The most usual of all is showing cutscenes. They make for very interesting content after they have been remixed and edited into telling a short story. It could be something crafted for this unique occasion (the trailer) or parts that are already established for the video game itself.
Another effective way to tell a story in a trailer is through a short animated sequence. Although animation requires some specialized hands to craft it, it will catch your audience's eye immediately.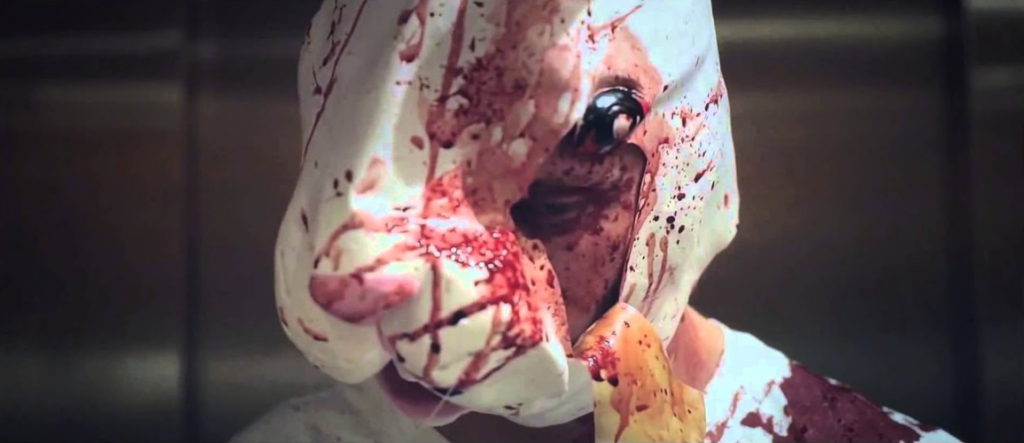 Then we have "Live-action" footage, which is rare in-game trailers as most game developers are used to this medium to display their games. But if done well, it will make your game trailer stand out and engage beyond the traditional fanbase (for example, the "Hotline Miami" trailers).
Lastly, we have "Gameplay Trailers." Here you will focus on showing more gameplay footage than in the rest of the trailers and videos, and you compliment it with some voiceover (a narrator, essentially) that could explain what is happening on screen. You can experiment with a more cinematic approach, especially if your game doesn't have a lot of camera movement. You also can implement some text to reinforce certain points about the game.
Be Short and Clear
Most of the game trailers don't go past the two minutes mark. If you are confident about what you are doing, you can extend it to three minutes, but don't try to push your luck on more than that.
A short trailer allows you to exclude unnecessary content and make your trailer look simple and straight to the point. It won't overwhelm viewers with too much information, teasing them with only a glimpse of what's to come, creating much more interest and intrigue.
Emphasize the Intro
You don't have much time, as every second counts on creating a lasting impression on the viewer. You want to start with a clear message that sets your game apart from the rest.
You can start with a short sequence (animated or a cutscene) to set the stage and establish quickly why the game is great. You can use the intro to describe the plot and set the tone of the game, while the rest will reinforce your idea.
If your trailer is more focused on gameplay, jump right into it. This is great when people have already heard of your game and have a glimpse of what's the deal, so now they want to know how to actually play it. Also, it is the best option for DLC release trailers.
Another way to start is delaying things a few seconds with titles. Here, you need to emphasize how you will utilize the soundtrack to hook the viewer with the music. It will build anticipation before the video starts rolling out.
Record High-Quality Gameplay Footage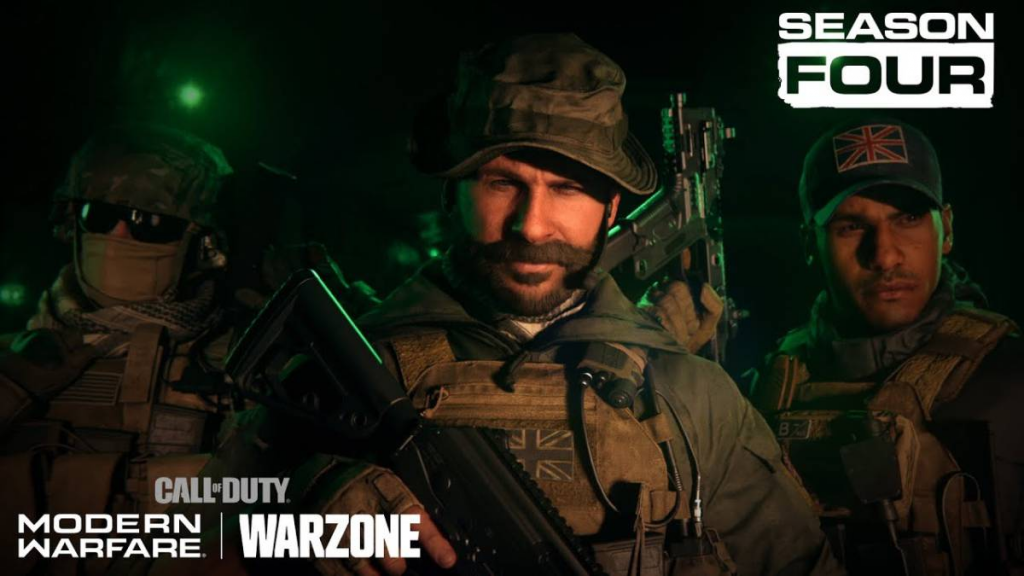 The trailer must tell your audience what your game is all about. So, the duration between the "intro" and "call to action" should be gameplay related. You should include some in-game footage as it helps people see what they exactly are looking for in the trailer. But overall, it should be done in the best quality possible, with a fine screen recorder.
Another option to get good gameplay footage is to pick different sections of the game and introduce a story that viewers might find sensible. This narrative should leave your audience anticipating or wondering what will happen next.
To make it more attractive and appealing, you can add lens effects, zooms, slow motions, and freeze-frame (in specific moments that makes sense). Doing so will give the viewer a sense of cinematography effects similar to movie trailers, making it entertaining to see.
But do not over-edit your trailer, as the video and the edit should match your game's theme.
Sync the Gameplay With Good Music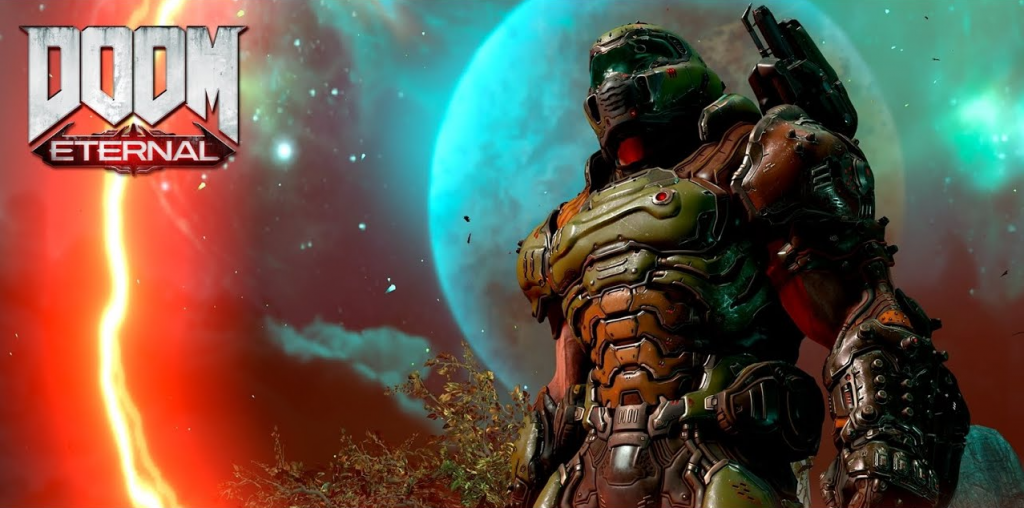 Syncing action with a great soundtrack will always pump up your trailer. But there are many ways that you can utilize the soundtrack depending on what kind of story you want to tell in your trailer:
No Soundtrack: If you want to completely immerse the viewer in your world, you can choose not to use a soundtrack. It is more suitable for games that have realistic imagery, as you want to emphasize reality and its visuals.
Running Soundtrack: This is when the soundtrack is loosely coupled with the action. It is fine for visually intense games but not for those with more monotonous footage.
Synched Soundtrack: This is when the editors "go nuts" and link certain parts of the soundtrack with the action, making the trailer much more engaging. With games that go hard with action, it is definitely a win.
In addition to the game's sound effects, you can sprinkle some more to jack up the intensity of the video.
If you don't have a soundtrack ready, or you are still choosing the right one, feel free to use "royalty-free music." You don't want to run into trouble with copyright issues if you just stamp a song that you like.
Include a "Call To Action" to Keep the Audience in the Ecosystem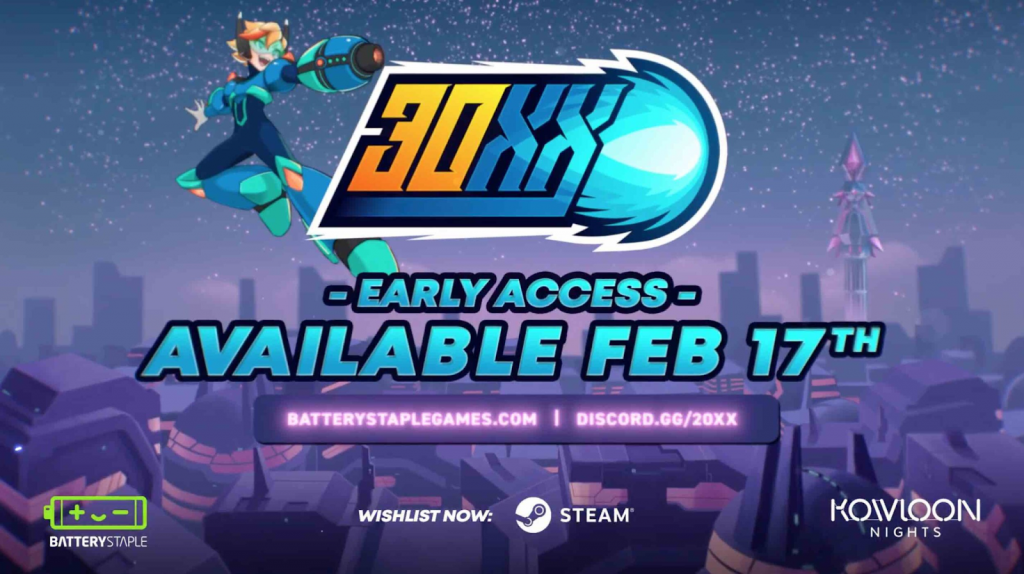 Always end your trailer with a call to action button or link. It will help your audience to see where they can play, wishlist, download, or learn more about your game. It is the next step to turn your viewers into actual players.
Ensure that your CTAs will redirect people to a page where they can find more similar content and information about the game, giving them options to subscribe, share, and follow.
Best Practices That Improve Video Game Trailers Visibility
There are several recommendations to improve your game trailer's visibility once it is done and ready to post.
Aim for Small Screens
Many viewers might watch your trailer on a smartphone.
Some recommendations to follow are using big fonts taking most of the screen when you implement text on your trailer. Also, try to avoid static camera angles. Vary your camera movement with close-ups and panning. It helps maintain audience engagement, as nowadays it's ubiquitous to lose focus and keep scrolling down.
Make the Best Use Out of Your Thumbnails
The thumbnail plays a big role in your click-through ratio. You can capture a certain image from your game and add some text (or the game's title logo). Don't go with random YouTube thumbnail proposals – spend some time customizing and optimizing them.
Also, you want it to use visually appealing imagery. Even if your game is very dark (color-wise or genre-wise), it will be a lot easier to gloss over, even if it is a little bit duller-looking.
Use Native Uploads
Try to craft multiple versions of the trailer file so you can natively upload them on different channels. Create separate files for your channels considering the aspect ratio, length, and corresponding CTAs at the end of the video.
Why? For example, the Facebook algorithm will work better for your video as natively uploaded videos on Facebook ranks higher on this social media than a shared YouTube video. The same applies to Twitter. This is because clicking on a YouTube link will redirect you to a different page, leaving the previous platform.
Don't Rush Your Trailer
It is never a good idea to edit the trailer as you come and go switching between recording and editing. Edit is a great and hard process. Always try to plan things ahead of time. Start by collecting resources for the trailer, like footage, music, and pictures, and after that, start with editing.
Always record more than you think would be enough. It will give you the freedom to select the best shots for your trailer. Keep the creative brief in mind and go for it!
Closing Thoughts
In order for the game trailer to truly pay off, it must engage and excite the audience. With everything we discussed in this guide, you will have a clear path on how to proceed. But ultimately, it will be your creativity that will bring success to your game trailer.
It is a demanding mission and requires some previous technical knowledge to live up to the game's expectations. But overall, creating a game trailer can be a fantastic opportunity to innovate with lots of freedom for artistic expression.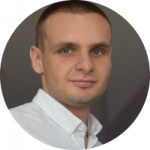 SEO specialist with over six years of professional experience. A/B test and Data-Driven SEO enthusiast. In his work, he focuses on the development and implementation of a strategy that achieves predetermined, specific goals. Privately, a fan of mountain biking.