Once upon a time, a typical gamer was perceived as a social outcast trying to find approval in the video gaming world. However, this stereotype was buried years ago. Today, music, sport, and cinema stars openly express their love for gaming. They often appear on streaming platforms and play video games, whereas eSport players participate in commercials, TV shows, and red carpet events.
However, the dynamic growth of the industry is reflected not only in the position of gaming stars and the number of people playing video games but also in the number of actual games. And even though video game developers usually have great ideas, they struggle with reaching their target audience.
If you are having issues with promoting your video game, this post is exactly for you. Today we'll discuss:
What is video game marketing?
What are the best methods to advertise my video game?
Read also:
How to Get Promotion on YouTube – Let's Power Up your Video Strategy!
How to Beat the Competition in Google – [12 Useful Tips]
What Is Video Game Marketing?
Video game marketing involves activities that aim at creating campaigns before, during, and after a game's release. The purpose of these activities is to appeal to a gaming audience and reach as many relevant people as possible.
A game marketing campaign includes defining the target audience, choosing the right promotional channels, setting up collaborations, and many other promotional activities. In combination, they are intended to evoke a positive reception among the gamer community.
How Do I Advertise My Video Game?
There are many ways to promote games through digital marketing. However, in today's world, focusing on one of them means wasting the potential of the others. Therefore, depending on the type of your game, it is worth trying different solutions. Then, you might intensify your promotional efforts regarding the strategies that bring the best results.
However, before you decide what actions to take and invest money in the advertisement process, you need to understand your target audience: their expectations, needs, and requirements.
Define Your Audience
Along with the development of the industry, the gaming market has noted a significant shift in terms of demographics. Therefore, we can no longer assume that a typical gamer is a young male. That's why knowing your target audience is the basis of building overall video game marketing.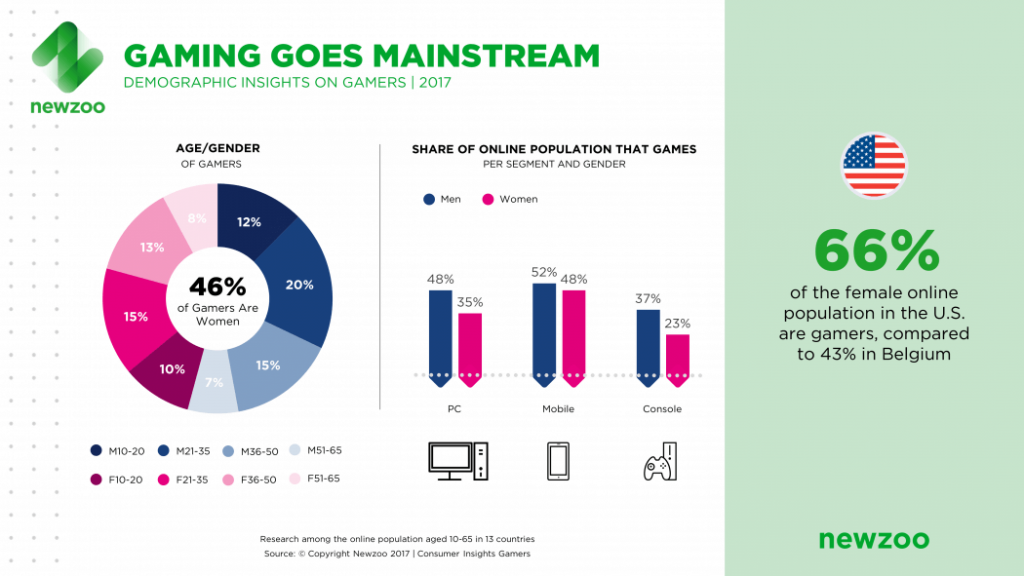 As for gaming, you need to know what type of gamer you'd like your game to gather in front of PCs or consoles. The same goes for smartphone users and mobile games. Are competition, rivalry, and PvP duels the core of your game? Maybe it's the opposite and your game is all about team hunting and doing dungeons as a guild?
Think about EA classics: FIFA and The Sims. Even though the same developer publishes both games, they have different target audiences. As a soccer game, FIFA is primarily male-oriented. On the other hand, many of my female friends love the life simulation aspects provided by The Sims.
For this reason, the way a campaign is conducted may differ in various things. For example, asking a YouTuber with historical trivia to promote a browser strategy game set in the Middle Ages may be a great idea. However, it wouldn't probably work well with a Sci-Fi game.
Promotion on Twitch
Even though some big streamers have recently migrated from Twitch to YouTube, Amazon's platform is still dominant in terms of average concurrent viewership. In Q2 of 2021, Twitch's average concurrent viewership was 3 million.
To compare, YouTube Gaming had "only" 599,000 concurrent viewers. That means Twitch is still a leading live streaming platform that's excellent to awaken hype, build brand awareness, and engage audiences.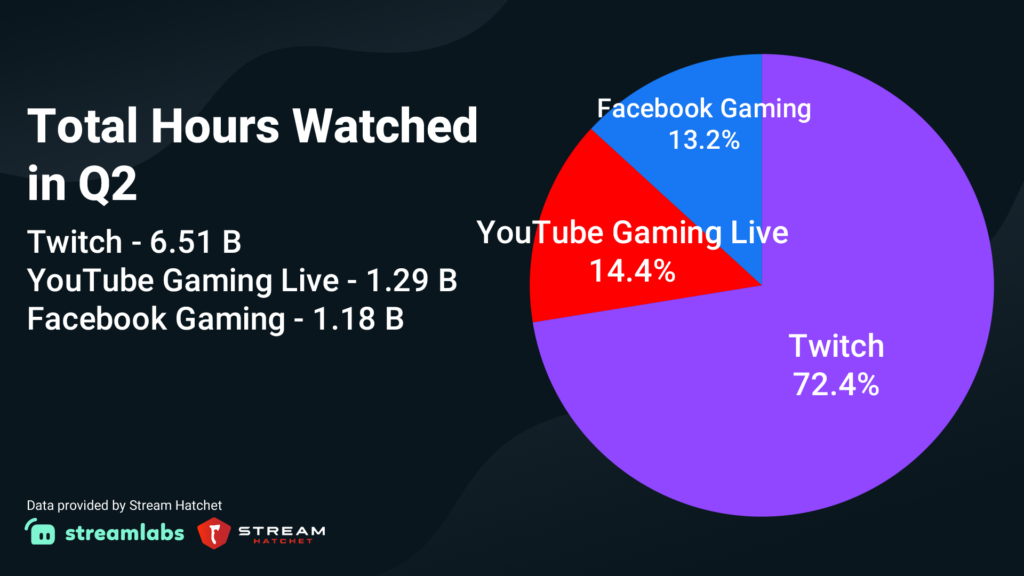 However, to make use of this gaming platform in your marketing efforts, you need recognizability inside the gaming industry. So, if you aren't a big Twitch partner trying to promote your own game via live stream sessions, think about the services of gaming influencers.
Besides online advertising, they may promote your game at various gaming events or tournaments as product placement. By wearing its logo on a T-shirt or cap, they might expose your project to wider audiences than just their viewers.
Nevertheless, getting in touch with a streamer may not be as easy as most people think. Depending on how big the streamer is, it may require strategic planning. Thus, here's a basic action plan when it comes to reaching gaming influencers on Twitch:
Set your goals and budget.
Make a list of promotion ideas.
Find streamers who fit your game type.
Send them a personalized message with promotion ideas and a gamer sponsorship offer.
If your desired streamer accepts the proposal, follow that with an email containing the necessary deal and promotion materials.
Monitor results.
Game Marketing through Blogging
Suppose that a potential customer heard the title of your game from a friend, has seen it on an ad, or elsewhere. The person gets interested, arrives on your website, and thinks about trying your game out. However, it usually requires going through many steps: registration, downloading, maybe even buying access. Thus, this person usually wants to make sure that your game is worth their dollars and time.
To persuade consumers, you need to present its features in a way that would spark their interest. And the best method to learn it is to follow industry leaders.
At the moment of writing, New World is at the beta stage. However, their marketing campaigns managed to generate a lot of noise around the game already. Every time I tell my friends about New World, most of them reply: "Wow, Amazon is launching a game? I need to check it out!" Then, they most likely go to their website, scroll a bit down, and see the following: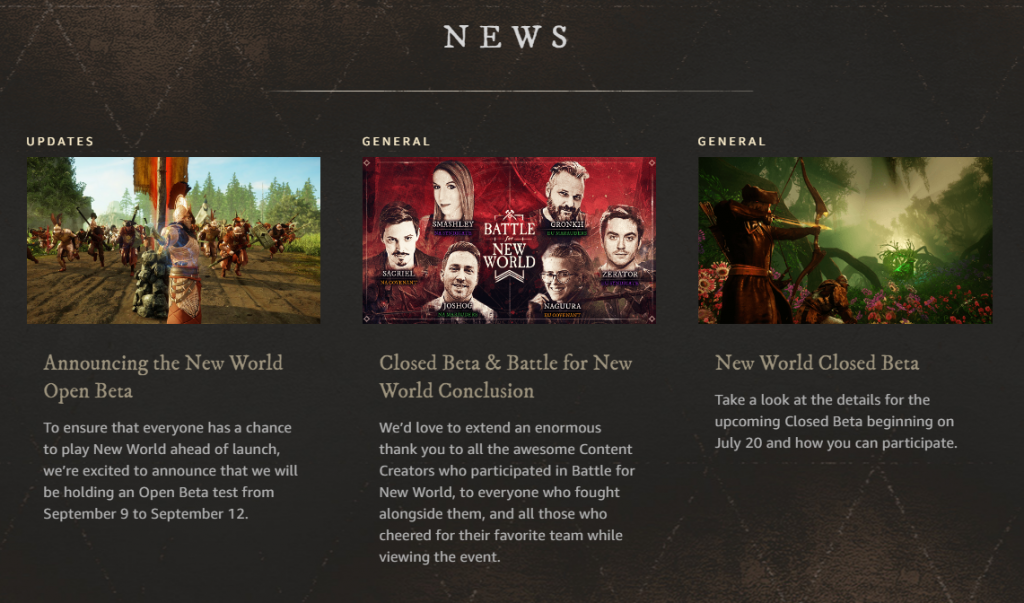 Their website's "News" section leads to a blog with detailed articles regarding particular game features. That's an excellent way to present the game's content via text, videos, and images combined.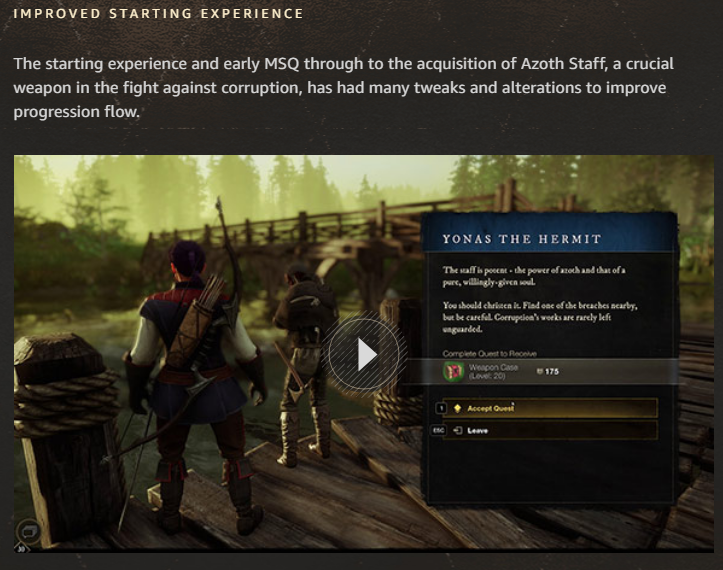 Here's a fragment of their article about in-game quests. The written word explains what players can expect, whereas videos and images stimulate their imagination. Such a measure gets players involved in the game world before even starting the gameplay.
Key takeaway: getting a potential player onto your website is just the beginning. Your website content has to convince gamers that it's the best video game they've ever played.
YouTube Presence
Google isn't the only search engine where players may be looking for information regarding your game. Getting over 30 million visitors per day, YouTube is the second largest search engine. Furthermore, gaming is one of the most popular categories on this social media platform. All that makes YouTube a social platform with immense marketing opportunities. Game developers and marketers use YouTube to:
reach their target market to create awareness and acquire new players,
provide entertainment for existing gaming clients,
communicate with their fans,
As for game marketing, make sure that users who type in your game's name into YouTube search find engaging, informative, and attention-grabbing content. Here are some ideas you might incorporate into your YouTube presence.
Read also: YouTube Marketing Agency – Let's Level-up Your Video Marketing Strategy
Game Trailer
A compelling trailer should present the most stimulating aspects of your game in a short, action-packed video. Additionally, make it visually varied – combine all the content types at your disposal: gameplay, cutscenes, animations, live-action, interviews, and text. They may also fit into TV commercials, and a perfect example of this is a trailer created by League of Legends: Wild Rift publishers.
Gameplay Highlights
Today, gaming customers are in demand of action. Thus, creative highlights are a robust tool to generate even more attention and show the possibilities of your game. They are also great for engaging your community. Ask players to send you videos of their best PvP moves, epic quest moments, or examples of even spectacular deaths. Then, put all that into one video, and here you go! You have your first idea for weekly fun and action-packed series.
Collaboration with a Well-Known YouTuber
This idea is great to access an audience who hasn't heard about your game yet are generally interested in similar content. The key here is to find a content creator whose videos fit into the vibe of your game.
Are you developing a MOBA game? Contact content creators known for making videos about titles like League of Legends, Dota 2, or Heroes of the Storm. Is your game more of an MMORPG category? Focus on channels known for their dedication towards WoW, Albion, Runescape, or any other.
App Store Optimization
App store optimization (ASO) is a set of optimization activities that help a mobile app or game rank higher in app stores. ASO is often compared to SEO (Search Engine Optimization). However, in ASO, all the optimization tactics take place in app stores.
The key point you should know is that 63% of apps are discovered through app store searches. Thus, if you neglect ASO, you are missing out on a huge discovery potential, especially if you are a small team promoting indie games.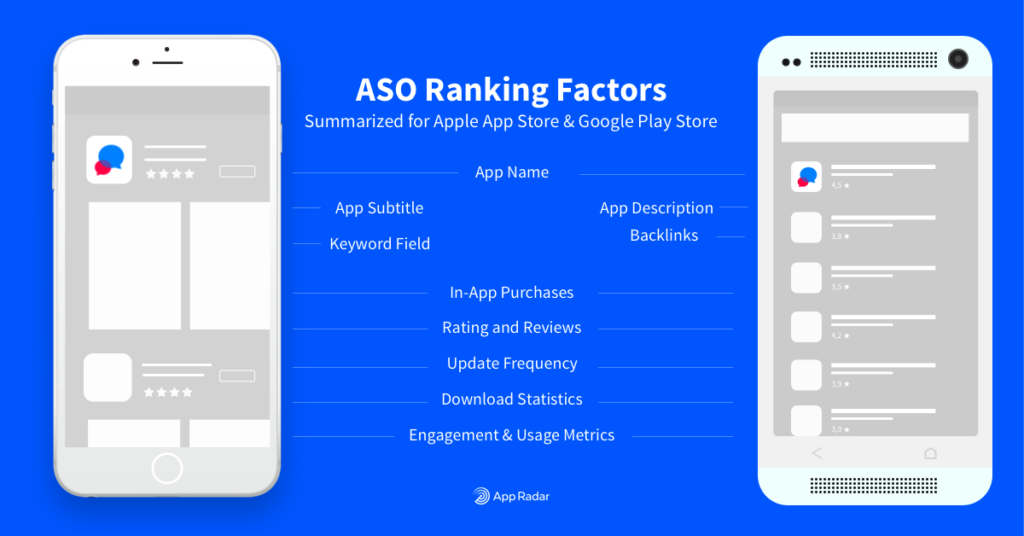 Thinking about millions of downloads like Angry Birds or other successful brands? When trying to move your mobile game up the app store charts, consider these elements in your optimization management. This way, you'll improve user acquisition, engagement, and the number of downloads or sales.
Game Name
Having a well-thought mobile game name is essential. It represents your brand and is the first sticking point between the game and a potential player.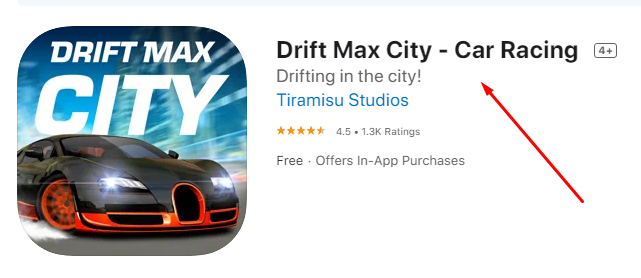 Next to the game name, you should include the most important keywords. The name should also reflect the theme of the game or, at the very least, the genre. The accompanying keyword can emphasize the type of game or a single cornerstone feature of your game.
App Store Promo Video
It should show the gameplay and include your game's USP (how your game is superior to its competitors). To not mislead players, make sure to include real gameplay rather than cinematic elements. Nevertheless, if you insist on having cinematics, combine them with authentic game scenes.
Mobile Game's Description
Besides the key features of your game and its story, try to integrate your keywords naturally throughout your text. Aside from that, pay attention to the word limit as every store has different regulations in this matter. Remember that keyword stuffing can do more harm than good in terms of your app's visibility.
Remember about Other Platforms
When promoting mobile games, you should remember about other platforms aside from the apparent Android and iOS stores. Targeting other platforms will help you maximize your game's exposure. If you have developed an Android game, consider advertising it in multiple stores designed for specific countries or markets not covered by the Play Store. Some of the famous markets that you can tap into include:
Xiaomi,
Amazon,
App Brain,
Baidu,
Mobile 9.
Conclusions
Modern technologies and platforms create immense possibilities in terms of video game promotion. Combining social media platforms, influencer marketing, a deep understanding of content creation, and app store optimization is the foundation of a complete business growth strategy for your game and company.
Nevertheless, to fit into the gaming space, your product needs a personalized strategy according to its genre, target audience, and your company's budget. Thus, if you are looking for guidance in creating buzz and hype around your video game, feel free to contact our video game marketing agency. With a full range of tools and abilities, we'll be more than happy to support you during your business development quest.
FAQ
What are the best video game marketing agencies?
The best companies that specialize in the development of video game promotion strategies are:
GamerSEO – a creative production house dedicated to Professional SEO & Marketing Services for Gaming Industry.
Vicarious PR – Video game PR and marketing with a client-focused and data-driven approach.
Game Marketing Genie.
The Game Marketer.
How can I monetize my mobile game?
As for mobile game monetization, the following strategies bring the best results:
In-App mobile game ads.
In-App Purchases.
Paid Games.
Subscription Model.
All rights reserved. Copyright 2021.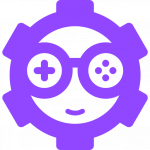 Marketing Director with over six years of experience in the field. Managing teams carefully and out-of-the-box thinking is his main factor in growing businesses through the right marketing practices. His Outreach Specialist background helps him to develop highly converting and organic campaigns.