You might have been through some YouTube channels and viewed high-quality videos in terms of content but very few views and subscribers – meaning that this channel deserves more views and attention.
The main reason behind its lack of success may be because the creator of this channel didn't do a good job promoting it.
For any dedicated YouTuber, views matter. No matter how good the quality of the videos, without proper promotion efforts, the videos will remain undiscovered and dry in terms of reach and views.
In this article, we are going to focus on breaking down some ideas to get promotion on YouTube so that your YouTube channel gets the attention and exposure that it deserves.
After reading this blog post, you will know:
The best ways to promote your YouTube channel.
Tips and tricks that you can use to get promotion.
Things you want to avoid in the process.
Why is Getting Promotion on YouTube Important?
Promotion on YouTube basically involves optimizing the channel for more views in many ways.
YouTube is the biggest platform for sharing video content, and it started its journey back in 2005. Since then, it has been getting more and more popular day by day.
There are millions of YouTube channels with around 2 billion active users all around the world. A huge chunk of these channels is actively uploading around a hundred thousand hours of content every day.
Moreover, YouTube is considered a primary source of income for a lot of content creators. This will give you a rough idea of how competitive YouTube is right now, and standing up in such a competitive field is not something particularly easy.
Considering the ongoing extremely competitive scenario of YouTube channels, promotion can be the key factor in making a YouTube channel or content stand up. Now let's get to know some of the best strategies to get promotion on YouTube.
Use SEO Strategies to Boost Your Results
Google is undoubtedly the best search engine in terms of accuracy, effectiveness, and popularity. People rely on Google so much nowadays that they search for anything and everything on it.
It is not necessary to use the YouTube search box to look for any specific YouTube videos. You can find your desired video on Google and still get the search results linked to YouTube.
So, SEO can be a great way to promote your YouTube channel and content. A point to be noted is that Google owns YouTube, and it sorts out the searches by prioritizing YouTube – placing the YouTube video links on top of the search result, which makes sense.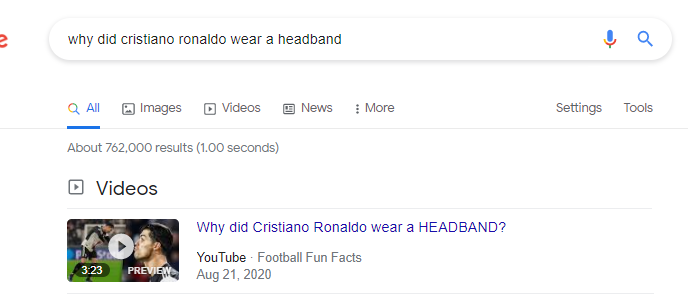 As a matter of fact, 70 out of 100 Google search results present YouTube videos on top.
Search Engine Optimization (SEO) is one of the biggest weapons to promote any type of content, including YouTube videos.
You need to do some research based on keywords. The trick here is to use Google-friendly keywords to ensure the best visibility of the YouTube channel and content you want to promote.
For this, you need to find the appropriate Google-friendly keyword. Here are some ways that you can use to find your desired keywords:
Start with Googling a possible keyword or option for your content,
Analyze the search results and see whether a video result is appearing on the top or not,
In case no video appears on the top, modify your keyword and search again. You can use "How to/tutorial" for better results, but it's not guaranteed.
If there are video results, analyze the keywords and look for possible better alternative keywords to increase the visibility of your content.
Try using the Google Ads Keyword Planner tool to find possible keywords.
Let's say, for example; you have made a video on boosting Valorant FPS. If you search 'valorant fps boost tips,' YouTube video results may not appear on the top, as you can see in this screenshot: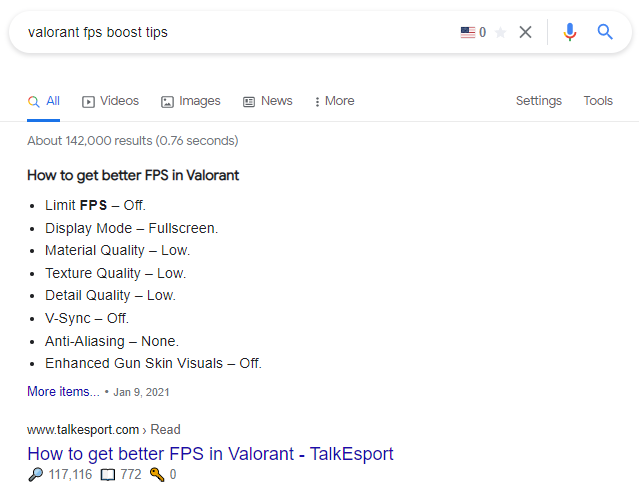 But if you search 'valorant fps boost guide,' you will find plenty of YouTube videos on the top, as you can see in the following picture. So, plan your keyword accordingly.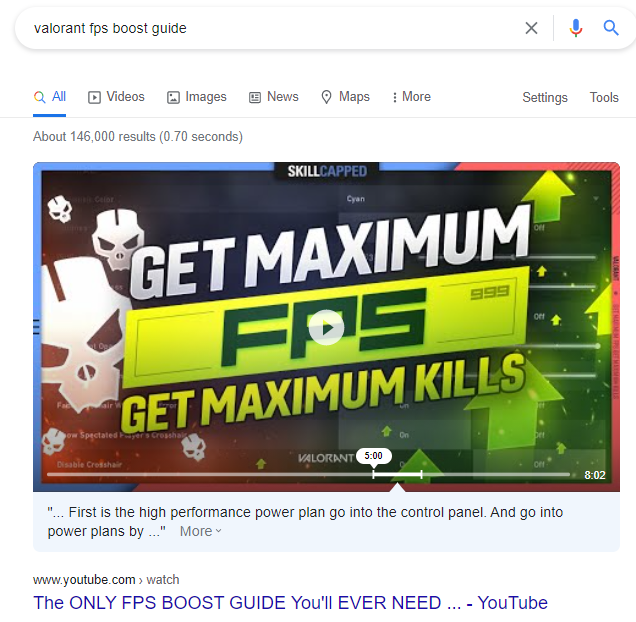 Optimize for YouTube
Among all the search engines, YouTube is the second larger search engine after Google. And SEO on YouTube is one of the best promotional strategies out there.
If you want to increase the visibility of your YouTube channel and content on YouTube itself, YouTube SEO is essential. It serves as an excellent tool for content marketing.
It kind of works similarly to Google SEO. You can take advantage of YouTube SEO by using certain elements that make your video more visible.
An easy approach to this is to use the autocomplete feature of YouTube. Simply search any keyword and look for suggestions that appear instantly.
Copy pasting the suggestion is not necessary – all you can do is take an idea and come up with a proper video title. Apart from keywords, writing proper video descriptions and using video tags are also necessary for YouTube SEO.
A good channel name is an essential aspect of YouTube SEO as well. Any name relevant to the channel content can be a good name for a channel such as 'Unbox Therapy," where it's all about unboxing stuff.
Create Quality YouTube Videos
The content idea, as well as the video quality, are equally important. Regardless of how great your content ideas are, they would lose their worth if the video quality is poor.
So, if you want to promote your videos and your YouTube channel, you need something worth promoting at first, which is high-quality videos.
A high-quality video requires the use of the following tools: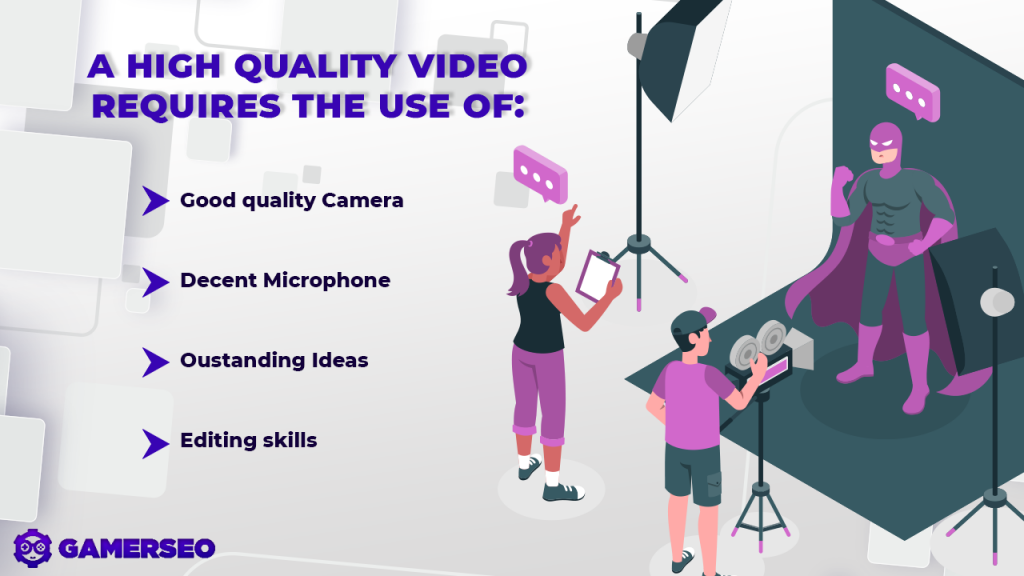 You don't necessarily need to break your bank to afford high-quality video gear such as cameras, tripods, and microphones, as there are some very affordable options. If you have a smartphone with a decent camera, you can put that to use.
An external microphone is necessary because built-in mics are low quality in general. Moreover, optimal microphone placement requires it to be placed in front of the speaker or nearby, which isn't possible for built-in mics.
You don't need very high-quality editing skills to begin with. Video editing is no rocket science, and you can learn the basics through some easy online tutorials. Though learning video editing can be time-consuming, you will gradually get better by investing more time into it.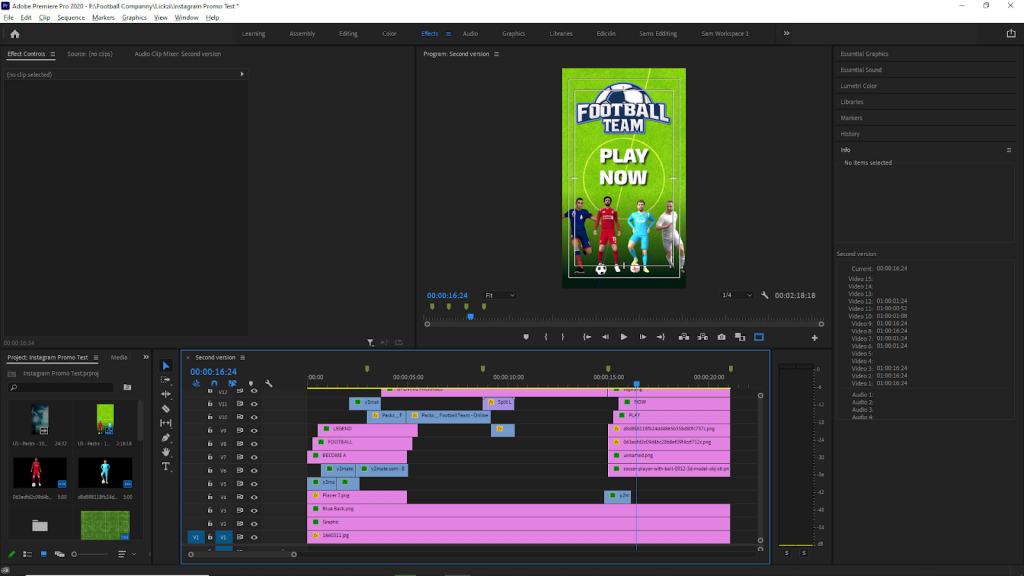 A tip you can use in case you want to save some time is to hire a professional editor through freelancing platforms, but that can get quite expensive.
Pick a Proper Title for Your Video
A proper video title is very important because it is one of the very first things that appear in front of a viewer. So, you better get the title of the video on point.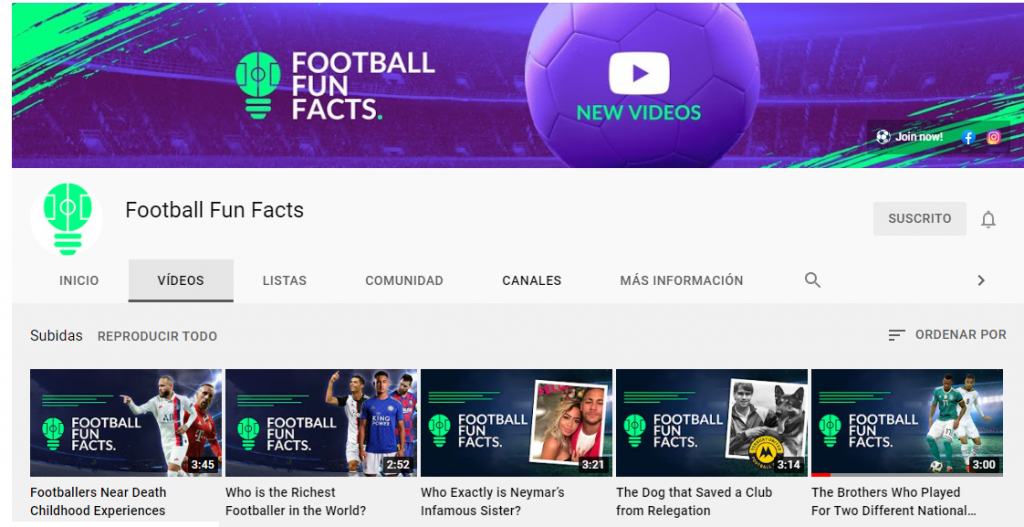 There are some factors of a title that make it a proper title for a YouTube video. The title needs to be concise, descriptive, relevant, and engaging. These factors are described below:
Concise: Titles are meant to be short. The shorter, the better in this case. Long titles are monotonous and long, and viewers tend to avoid them. So make sure that your title is not more than 60 characters.
Descriptive: The title must be descriptive enough and short at the same time. The title must give the viewers a rough idea about the video. So, it is essential to use the most important keywords in the title.
Relevant: Relevancy of a title infers avoiding clickbait. Make sure the title is relevant and contains no sign of clickbait. The goal here is to guide the viewers to the video according to the title of the content, and the content itself must not contain any less than the title offers.
Clickbait may get you a lot of views. However, you should consider that it might damage your channel's reputation, ending up in loss of subsequent video viewers and subscribers as well.
Engaging: Without an attractive title, you won't be able to draw any viewer's attention. You can achieve an engaging title by using cheesy words and make the viewers curious to learn more. Then again, try not to turn it into clickbait and maintain honesty, which is the golden rule.
Create Custom Thumbnails
A video thumbnail relates to a still picture that is a visual representation of the video itself. Our brain is designed to prioritize visuals over text, and that is why a thumbnail is important.
Basically, thumbnails are the first thing that viewers notice while exploring videos, and it is the best way of drawing viewers' attention.
You can take advantage of this opportunity and come up with an eye-catching thumbnail, which will surely get you a lot of attention.

Speaking of thumbnails, YouTube has a built-in feature that generates automated thumbnail suggestions by taking some screenshots of the actual video, which is a neat feature. However, bare screenshots are not attractive in most cases, and the screenshot can appear blurry.
What you can do is create a custom thumbnail, which is quite easy. If you look up any YouTube channel with a decent following, you can see that their videos' thumbnails have custom thumbnails. Moreover, attractive custom thumbnails are also an important factor for increasing click-through rate (CTR).
READ ALSO: Organic SEO CTR, What is SEO CTR, and How to Improve it?
You don't necessarily need to be a graphic designer to create custom thumbnails. You just need very basic photo editing skills that you can learn from some online tutorials within minutes and an editing tool like Photoshop.
A decent custom thumbnail may contain a screenshot of the video with some text or banner in suitable font describing the video.
There are some technical aspects that you should keep in mind before making a custom thumbnail. These are:
The format of the thumbnail image can be .jpg, .png or .gif.
Any resolution maintaining a 16:9 aspect ratio should be satisfactory unless it exceeds the 2 MB size limit.
1280*720px resolution is recommended.
For text, keep it short and use a visible font with attractive color.
Organize Your YouTube Channel Profile
Rather than focusing solely on the video itself, it is imperative to organize your YouTube profile. This will allow your audiences to take a look at your channel and understand what to expect from it at a glance. You can achieve this by following three steps:
Fill out your profile
You can do this by filling up your YouTube profile info with sufficient information. That would allow a viewer to know about your videos and you as a content creator. This will get viewers engaged as well as act as a potential SEO boost.
Fill out the channel description with engaging information that contains proper keywords that your channel would primarily focus on.
Mention contact info like email address, website, or link social media accounts such as Facebook, Instagram, or Twitter so that anyone can reach out to you if they want. It can allow you to establish a bridge between you and your viewers on a larger scale.
Organize your channel layout
Anything organized is convenient and appreciated as well. Organizing your channel properly would help the viewers get a good menu and explore the videos you have uploaded to your channel.
To organize your YouTube channel, one thing you can do is maintain consistency across all your videos.
Maintaining consistency means using a similar video title structure, consistent theme, similar color accent on the video thumbnails, etc. This would make the channel look uniform – you need to keep this in mind before uploading new videos.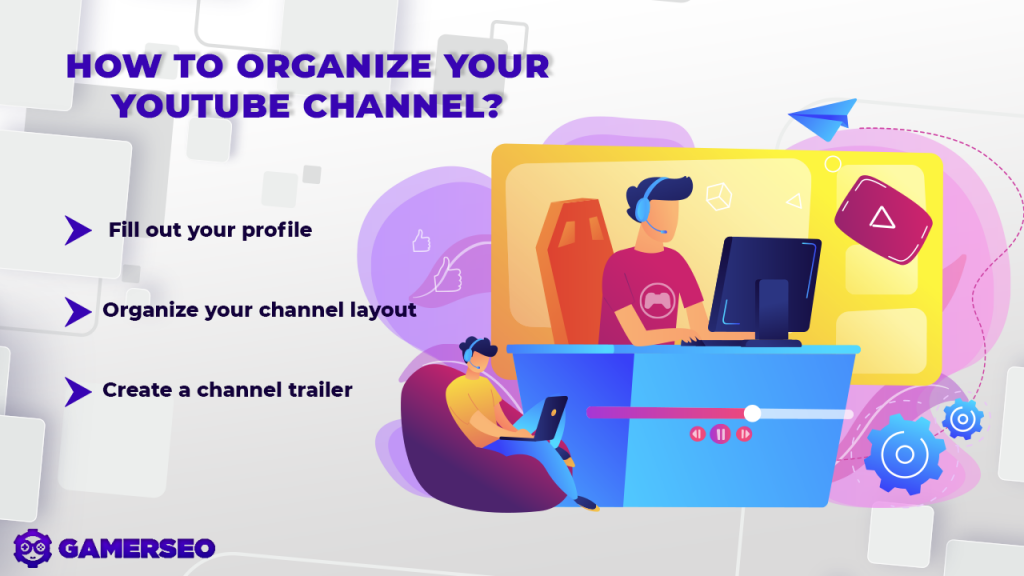 You can also create custom playlists that would classify your uploaded videos under certain categories and make your channel organized to a whole new level.
Let's say you are a gaming content creator and upload videos on performance boost, benchmarks, and gameplay. You can create custom playlists for these categories and add them to the corresponding playlist as soon as you upload a new video.
A very popular playlist is "Most viewed," which contains all the channel videos with the most number of views.
Channel trailer
Trailers are very common for upcoming movies or TV series. Trailers are very exciting, and it serves as one of the best tools for promotion.
You can benefit from making a short trailer for your channel too. YouTube offers a channel trailer feature that will allow you to add a trailer and display it as soon as someone clicks on the channel.
A good channel trailer may contain a story that is relevant to your channel.
Promote Your YouTube Channel Through Social Networking
We know how much importance social networks hold in our day-to-day life. Social media coined the term 'social media marketer,' and social media marketing is one of the best promotion strategies on the internet that you can use to promote YouTube videos.
Promoting your YouTube channel in social media will make the presence of your channel pronounced among the masses and get you a lot of viewers.
For social media promotion, you must pick the right social media platform. Facebook and Instagram are highly recommended because they are popular social network sites with the most active user count.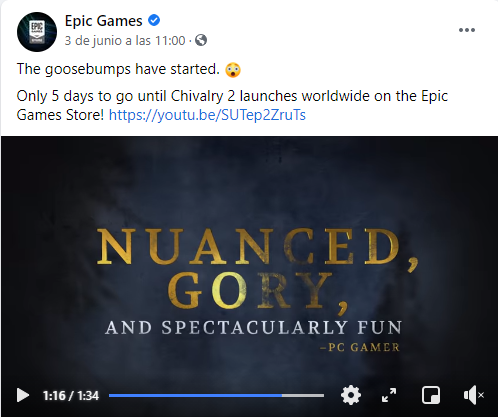 For promoting in social media channels, open a page/profile and fill out the profile description as mentioned above. This will be an introduction to your channel and its contents to potential viewers.
You can even opt for the premium page boosting services that would present your page or the contents of your page as advertisements to relevant social media users.
You can use social media platforms to interact with your viewers and keep them engaged. For example, you can keep your viewers updated about when you will drop a new video by giving teasers.
You can also receive feedback from your viewers to improve the quality of your content. You can do the same by making a blog post on your desired forums.
Host Contests or Giveaways
Everyone loves free stuff, so competitions that involve giveaways are so popular in many places, including YouTube.
Giveaways and contests are one of the most effective ways to promote YouTube channels. Even though you might need to spend some money for hosting giveaways and contests, the outcome you could gain through it makes it more than worth it.

Before choosing the giveaway product, remember to keep it relevant to your channel. For example, if your channel is gaming-focused, you can give away gaming peripherals such as a mouse, keyboard, headphones, or game codes.
There are some popular practices when it comes to participating in giveaways. Some of the best practices may include subscribing to the channel, giving shoutouts by sharing the channel contents through posts on social media, and tagging multiple people.
The winners may be determined randomly. Maintain a specific timeframe for the giveaways, such as 15 days or one month. Make sure not to make it too short or prolonged.
Before hosting multiple giveaways, analyze the outcomes of your previous giveaways and host more giveaways after a certain period.
Engage Through Call to Action (CTA)
Call to action is quite an effective and easy way to get promotion on YouTube. It involves asking the audience to engage and watch more of your videos, resulting in increasing likes, shares, and subscribers.
Audiences don't need to link, share, subscribe, or leave feedback whenever they watch a video. And this is where a call-to-action comes into play. You can simply ask the viewers to do so.
You can ask for engagement from the audiences by giving them a message at the end of the video itself, video description, pinned comment, or even social media. You could add messages like "like, subscribe, and leave a comment if you enjoyed the video" to remind and encourage your audiences to engage every time.
You can even link related videos from your channel at the end of a video and the comments section as well so that the viewers can explore more of your content.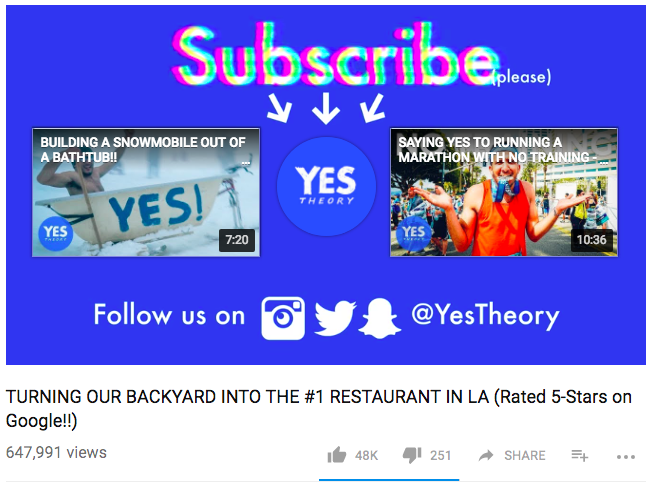 Increase Click Through Rate (CTR)
In simple terms, CTR is the number of people who have clicked on your video thumbnail (view count) instead of the number of people who have seen it. For example, your YouTube video thumbnail appears in front of 100 people – if 5 of them have clicked it, your CTR is 5%.
The main reason you should take increasing CTR into account is that the YouTube algorithm ranks the videos in the search result based on its CTR. Let's say your video appears as the 10th result of a specific search and your CTR is 3%. Try increasing it to 4-6% so that the video can rank higher.
The main trick for increasing CTR is to make attractive thumbnails and engaging video titles.
Engage With the Community
Engaging with the community and receiving feedback will help you improve in the long run and help you build a connection with the audience.
YouTube allows and encourages video creators to engage with the community with its built-in methods, such as polls.
On each video, there is a comment section where viewers can leave their feedback. You can react to the comments by liking and replying, which the audience highly appreciates. You could pin the top comment for leaving a memorable gesture.
Wildcat :3 likes almost all the comments in the comment section in his YouTube channel. On top of that, Mattias Krantz likes and replies to all the comments for a specific time that he mentions in his video.
You can even make response videos based on the feedback of your audiences.
READ ALSO: Social Networking for Gamers: Level Up Your Marketing Game
Give YouTube Live a Go
Streaming is very popular nowadays, and it is quite fun. It will allow you to interact with your audiences live. According to official YouTube stats, youtube live has gained more than 60% popularity over the recent years.
YouTube offers YouTube Live, where you can host high-quality streams.
You can stream about anything, and it depends totally on your channel niche. If you are a gaming YouTuber, you can live stream gameplay, tutorials, or arrange a Q/A session where your viewers will be able to ask you questions live and get answers.
You can use YouTube live as a potential CTR medium and ask for engagement live by reminding the viewers to hit the like, subscribe, and share button.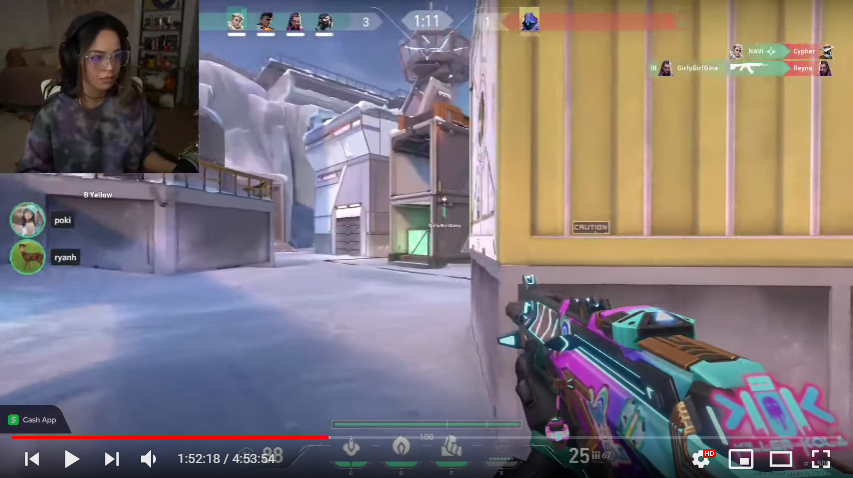 Conclusion
You cannot get famous on YouTube overnight. Video promotion is not easy work – it takes time and patience to reach your goals.
But these were some of the best and easiest ways for getting promotion, and if you are serious about promoting your YouTube content, these methods will get you right on track and provide you with the exposure you deserve. If you still feel apprehensive, contact us so that our professionals can guide you in reaching your YouTube marketing goals.
Therefore, if you want to create sensational YouTube Campaigns but you don't know where to start, you can just contact us and let us guide you with a wonderful strategy that will bring you results!
FAQ
Can you pay YouTube to promote your videos?
Yes, you can run YouTube ad campaigns through Google ads and promote your YouTube content.
What is a good CTR for videos on YouTube?
A CTR ranging from 4 to 6% is considered a good CTR. Anything above that is impressive.
How can I contact a YouTuber for promotion?
There are many ways to contact a YouTuber for promotion. You can leave a comment in their YouTube comment sections, or you can go to their YouTube channel description and find socials where the YouTuber is active and contact them through it.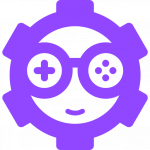 Marketing Director with over six years of experience in the field. Managing teams carefully and out-of-the-box thinking is his main factor in growing businesses through the right marketing practices. His Outreach Specialist background helps him to develop highly converting and organic campaigns.