YouTube has rapidly become the second largest search engine in the world. And since 30 million users enter daily to see content, businesses found out that YouTuber influencer marketing is worth doing. Even though there are a few direct competitors, such as Instagram with its IG-TV, people still prefer to spend time watching YouTube videos.
On the platform, most of the content is created with one purpose, to entertain and educate people. In fact, 73% of YouTube gamers say they enjoy watching other peoples' gameplays; 56% of them say that a YouTube channel is where they connect the most with their communities.
Thus, it's not surprising that YouTube influencers have that much power regarding lead generation and conversion compared to other marketing strategies.
If you want to run deep influencer marketing combined with YouTube marketing campaigns, this article is for you. We will be discussing:
Why influencer marketing is powerful.
Inspiring examples of YouTube influencer marketing campaigns.
How to measure a YouTube marketing campaign.
What kind of YouTube marketing campaign fits you.
Brands perceive a YouTube campaign as an opportunity to invest and play with a different form of marketing, explore new boundaries and generate value for another person. However, it is not as easy as it looks.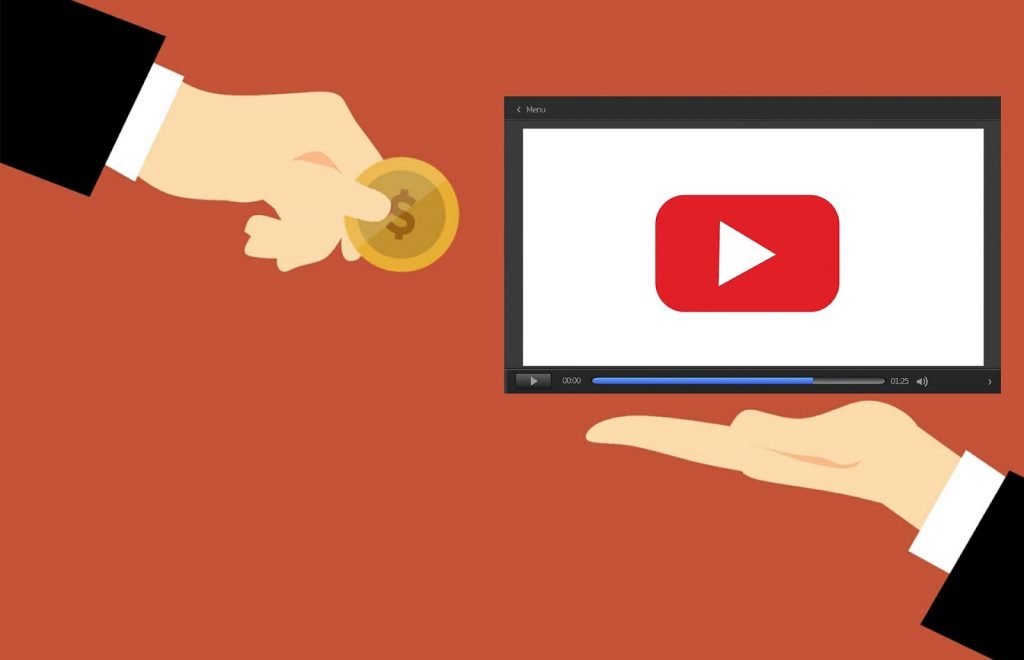 Why Use YouTube Influencer Marketing Services?
The strategy works like a sales funnel, which means it drives traffic and prospects to your website. 
YouTube creators spend time and dedicate their efforts to create high-quality content to get recognition, engage with people, hear them out, gain more followers, or even start their businesses on social networks. You can collaborate with YouTubers of all sizes, whether they are celebrities or small channels.
The collaboration needs to be based on objectives, respect, and support since both parties expect a benefit.
But why should you work with YouTube content creators to boost your business?
Collaborating with YT influencers can bring the following benefits:
Expanded Reach and Targeted Audience: Partnering with influencers enables your brand to reach a broader and more targeted audience. Influencers have followers who share similar interests and demographics, aligning with your target market.
Increased Brand Awareness: When your brand collaborates with influencers, their audience becomes aware of your products or services, leading to increased brand visibility.
Improved Content Creation: Influencers are skilled content creators who know how to craft compelling videos.
Real-time Feedback and Insights: Influencers are in constant communication with their audience, and their insights can help you improve your offerings, understand customer preferences, and stay ahead of market trends.
SEO Benefits: Influencer collaborations can also positively impact your search engine optimization (SEO) efforts. When influencers link back to your website or mention your brand, it can improve your website's domain authority and search engine rankings.
What Influencers Should You Collaborate With?
To start your influencer marketing on YouTube, you don't need to contact the top leading YouTubers. Influencer marketing campaigns will also work with all kinds of influencers, e.g., micro-influencers.
They tend to have more engagement percentage than big influencers. Although their audience might be smaller, they usually have a greater bond with their viewers. It is said that small influencers don't have enough materials to work with. However, the truth is that many channels have the same creative control as the big ones.
Thus, a YouTube video with sponsored content in a small channel could bring the same benefits and require smaller budget.
When you give small YouTubers a chance to feature your product in their videos, they will prioritize it and recommend it sincerely. On the other hand, big influencers have been around for a while and already have many brand deals. So, their recommendations might not feel as genuine as those from smaller influencers.
Of course, it will all depend on the goals and budget of your brand. If you're looking to increase brand awareness, celebrities and big influencers are a good choice because of their reach. On the other hand, if you aim to increase sales and conversions, smaller ones are a wiser choice due to their bond with viewers.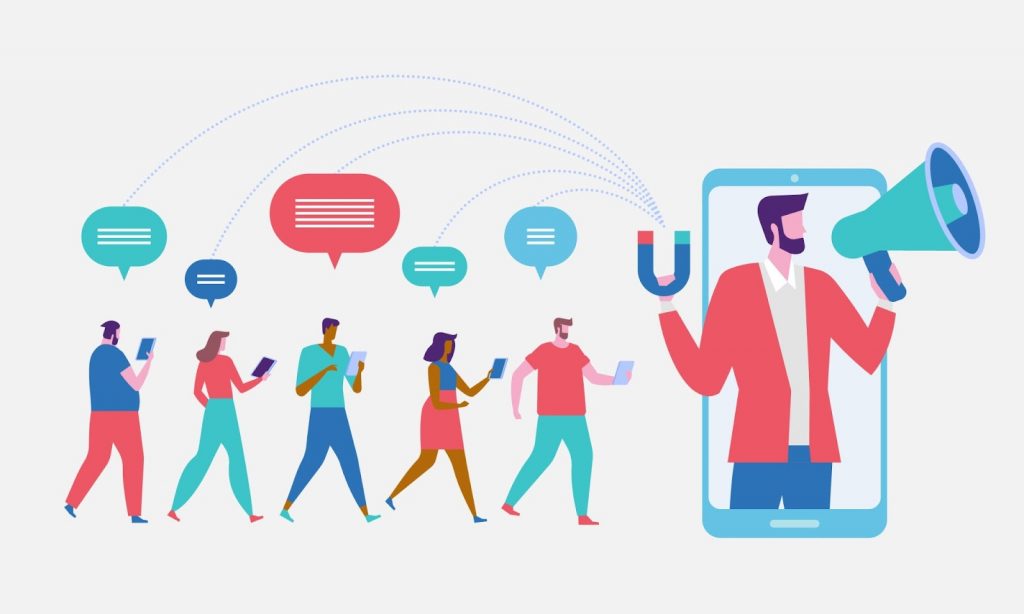 How to Run a YouTube Influencer Marketing Campaign?
Running a successful YouTube influencer marketing campaign requires careful planning, execution, and collaboration with relevant influencers. Here's a step-by-step guide to help you get started:
Define Your Goals and Budget
Clearly outline the objectives and budget of your influencer marketing campaign. It could be to increase brand awareness, drive website traffic, boost sales, or promote a specific product/service.
For instance, if your goal is to increase your brand awareness, it would be best to collaborate with big influencers. However, if your marketing budget is rather small, you will have to think about a different approach.
Look for Social Media Influencers Related to Your Niche or Topic
You need to know your niche to find find relevant influencers. There is no use in paying for sponsored content on a beauty channel if your company operates in the gaming market..
At this stage, you need to understand the need to use a marketing strategy and choose the kind of content you want to share with the communities.
Contact the Influencers
You should ask many questions and queries before closing an agreement with the influencer, such as asking for their metrics, their media plan, etc. To find the contact information of a YouTuber's channel, you need to go to the "information" section and find their email.
Sometimes, you won't find the email but social channels to contact them, so you need to go to their social media, like Instagram, and start a conversation.
In this stage, you will be asking standard questions like:
How the influencer's audience reacts to sponsored content.
Is the influencer able to create content like product placement videos or unboxing videos?
Has the influencer made advertising before?
A few more doubts can come up, depending on whether you are a product/service company.
Closing the Deal
Now that you've solved all your doubts with the influencer, you can decide which YouTuber you want to start the marketing campaign with. If your budget allows it, you can close deals with more than one and establish a strong strategy with several channels to distribute your sponsored content.
For this stage, usually, brands pay some up-front money for the start of the marketing campaign.
Schedule and control the strategy.
Scheduling the strategy will be a common task between you and the YouTuber. There must be a person in charge of establishing the dates and ensuring they are followed according to the content plan.
In this stage, the brand needs to be aware that some publications will have mistakes. They need to be corrected so that they don't affect the potential of the strategy.
As you can see, it takes time to settle all the strategies. It needs to go through different stages before you can start distributing the content. YouTube influencer marketing is looking for brand familiarity, so it requires you to spend a budget for a few months before starting to notice an actual effect in your company.
Social media has proven to be an excellent way to promote products or services. This is why there are tons of commercials on the different platforms you can advertise on. And in addition, the possibility of creating an organic trend filled with comments and real interactions is critical for these kinds of services.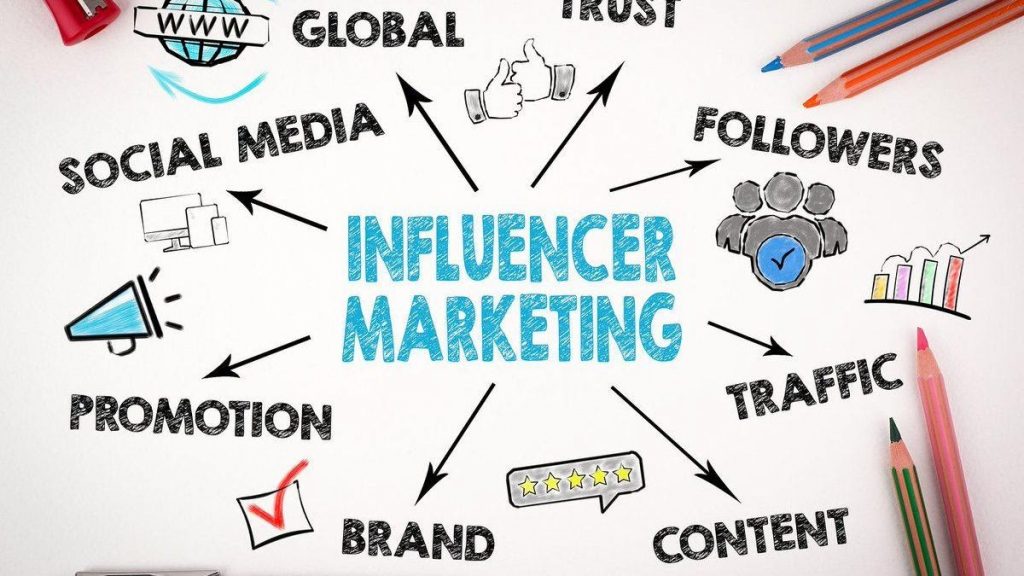 How Do You Measure The Success Of A YouTube Influencer Campaign?
The method of measuring the success or failure of a YouTube influencer marketing campaign will depend on the brand. The marketing department of the brand should establish goals for different kinds of situations. These are called KPIs.
Some of these KPIs are:
Conversions: Conversions are a crucial part of influencer marketing, and unfortunately, they can't be promised no matter how well you develop your strategy. However, the best way to track them is by measuring your sales before, during, and after the promotion.
Of course, you can measure much more than sales—for example, a sign-up or a visit to your website.
Referral traffic: There is a common discussion between the previous KPI mentioned and this one. Both of them can track the amount of traffic that is derived from a video to somewhere else. However, "referral traffic" is often used when you don't know if your website is fully optimized to measure actual conversions.
So, instead of an increase in sales, you may see growth in traffic. That means that posts within the videos work but different from what you thought they would. With that in mind, a separate KPI that only tracks the traffic will help you see the actual reach of the strategy.
Reach and brand awareness: As one of the digital marketing channels, YouTube allows you to measure how your campaign's reach and if people are more aware of your brand than before.
For instance, you can use impression data available on a YouTuber's video and ask him how many impressions the video had. It's worth mentioning that you can also see the analytics of the URL you're promoting to see if it has any changes regarding traffic.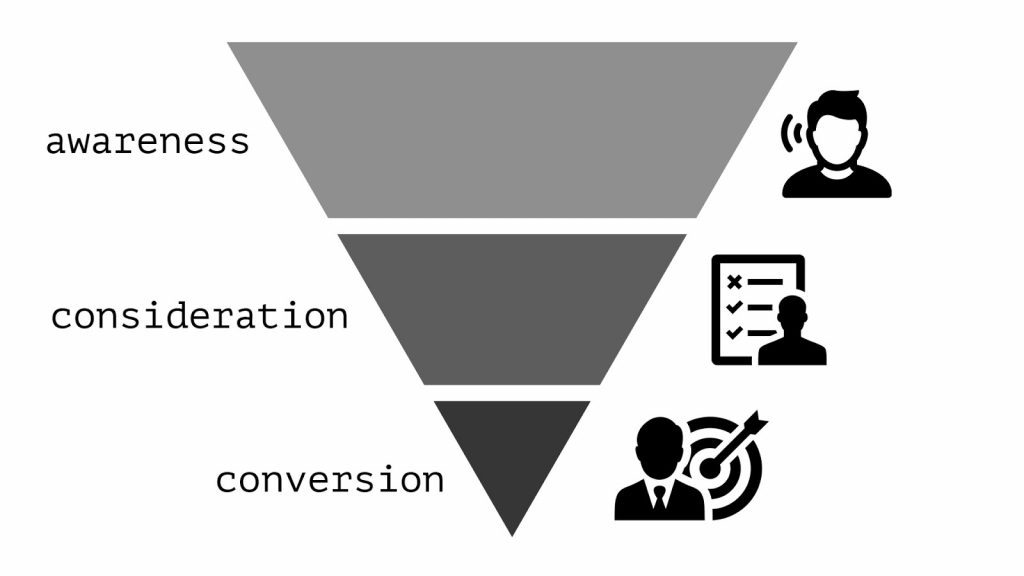 Audience growth: Measuring potential growth is similar to the KPI above, but it only counts the number of people who turn into engaged audiences.
For example, if you have a new product and you are promoting it with a direct link to your website, this KPI will only count the ones that get engaged with your content and identifies with all your brand's values.
Engagement rate: The engagement rate can measure a lot of things. It all depends on the brand's goals. It counts as different actions such as likes, comments, clicks, purchases, sharing content, etc.
This KPI is important since it shows how the brand is seen within the YouTuber's audience. The more people are engaged, the better results you will have.
Of course, there are other KPIs that can be measured according to the brand's marketing goals. For example, you can analyze how many free products were given during the campaign. Now, when interpreting the results, you need to be careful not to consider the same things with different names. It makes sense if you want to collide those KPIs into one, though.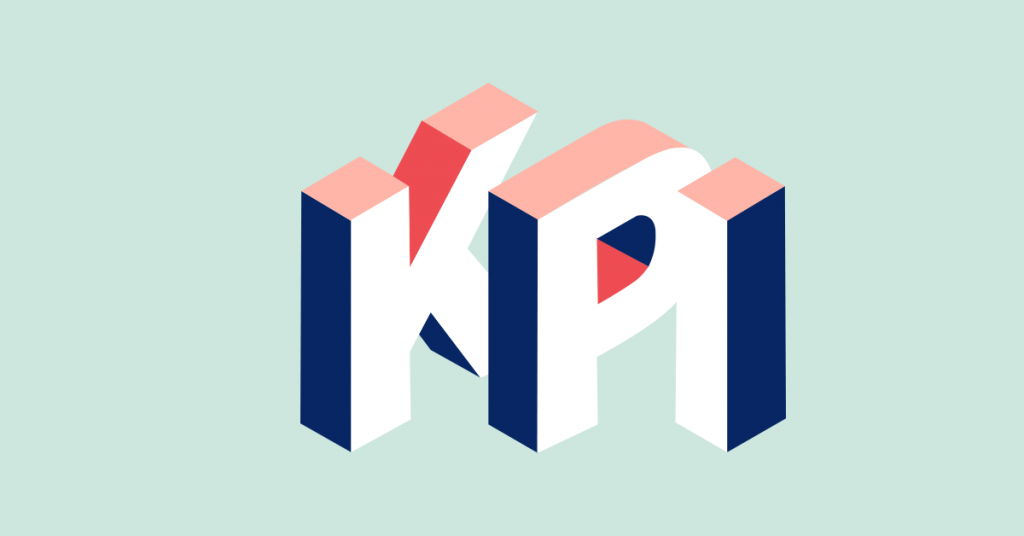 Types of YouTube Influencer Campaigns
There are different types of YouTube influencer campaigns that you can be involved in. They all depend on what kind of content the influencer is uploading and what you're looking for. Of course, they all have unique features you can take advantage of.
Product Placements
This kind of marketing campaign allows the YouTuber to test and show a product or service that you are providing. Usually, they show the brand name along with your product so they can increase brand awareness.
It's one of the most common video marketing campaigns and fits most of the campaign goals, bringing the brand's latest news to a certain number of prospects.
And since people can see what you are providing, they are more likely to listen to everything the influencers have to say about your product/service.
An example of this would be this Nordpass in this video: Don't wait for the Switch Pro, Buy This Today!. 
They placed a 10-second ad at the beginning of the video about their service on a well-known channel. Since it's not a commercial or a YouTube ad, the content can't be skipped, so you increase the possible results.
Unboxing Videos
Unboxing video campaigns can be a powerful tool as well. This type of campaign is specially designed for brands that have a product to offer. Brands send their merchandise to the YouTuber wrapped up in the standard package. When the influencer is recording the video, they show what the product is like. This includes a presentation of:
the material of the package.
how the product will arrive at the buyer's hands.
the manuals and instructions.
These marketing campaigns aim to show how the product will arrive when you buy it and convince the prospect to purchase what you offer.
You can see this video as an example, where the YouTuber makes an unboxing of the Xbox Series X: Xbox Series X Unboxing – The REAL Thing
Tutorials and Guides
Tutorials and guides are a great way to show how your product/service works. Brands will give information to the influencers about what they're providing. Then, the YouTuber will create a special video showing how to use the product or service.
The guide below shows how to increase performance for GPUs and features an ad for World of Warships:
 Simple ways to increase GPU performance for FREE
Vlogs
7A video blog (Vlogs) shows the everyday lifestyle of an influencer. The idea of these kinds of videos is to show the audience that YouTubers are also humans, and that they have a life away from YouTube. They also create connections and bonds between the content creator and their followers.
If you wanted to place an ad effectively in this kind of video, you would need to do it naturally due to the off-script nature of the Vlog.
As an example, you can see this Vlog where the YouTuber speaks about his life as a videogame and includes a sponsor: How I made my life a video game
Hiring Professionals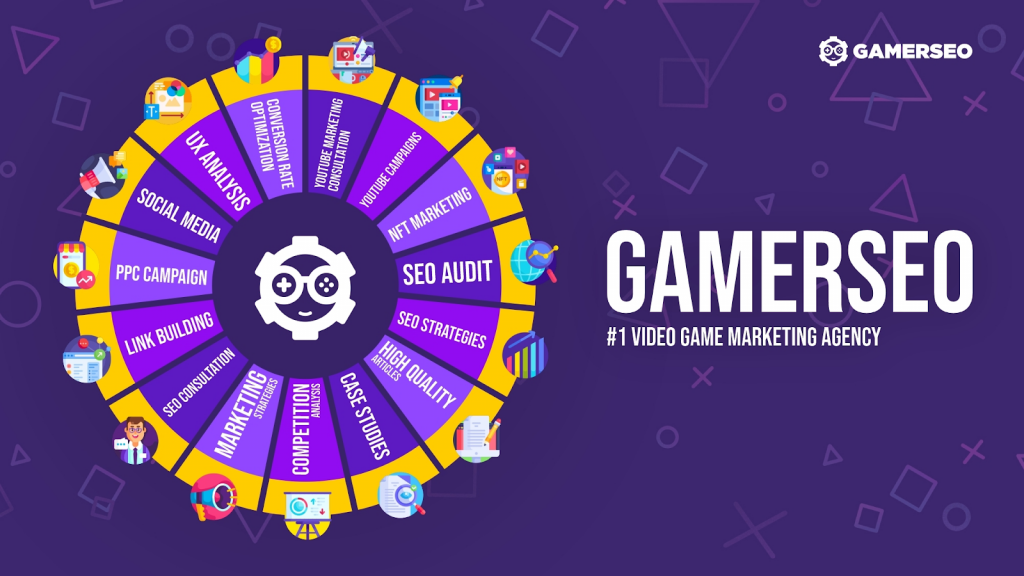 If you feel like it's too much to handle for a single person, you can hire a professional SEO agency to take care of your YouTube marketing. At GamerSEO, we've run several YouTube campaigns with positive results. If you want to discuss the details, simply fill out our contact form and our specialists will contact you ASAP.
Examples of Influencer Marketing on YouTube
Final Thoughts
YouTube videos are far different from a blog post. They aim at a different target audience looking to be entertained by watching and listening instead of reading.
Videos are one of the most consumed media in the world right now. Social networks like YouTube, Twitter, Facebook, etc., are well aware of this. That's why they work hard every day to show people the videos they like to consume.
Knowing this, and the fact that millions of users enter the platforms to consume content makes influencer marketing so effective. This is why the possibility of promoting something with a popular YouTuber is strong within several industries since using this strategy could potentially increase sales over time.
After all, consumers are driven by experiences, emotions, and connections, and YouTubers provide this without wanting anything else but the audiences' attention. For companies, though, these features represent an opportunity to boost their brand.
FAQ
Is YouTube influencer marketing effective?
A YouTube influencer marketing strategy can bring a lot of benefits. It can increase sales of a product/service if you do it right. This is because people carefully watch the content they consume and remember the suggestions YouTubers give them.
However, it can also be a failure if you don't know the industry you're working in well and the viewers that should watch the videos where you place the ads. Understanding how the market works is vital to succeeding in a marketing strategy.
How much should you pay for a YouTuber?
There is not a fixed price that you should be paying for a YouTuber. Their price will change according to the number of followers, engagement, and niche they're working in. However, you can find an estimate according to Google.
The search engine leaves some tips to know this, like paying $20 for 1000 subscribers. In fact, an important metric to have in mind when selecting a YouTube is the number of people that subscribe to their channel.
How do you advertise with YouTube influencers?
Advertising with a YouTuber influencer is not hard, but it takes time. First, you need to identify how to contact them and establish a relationship with a direct message where you can easily talk and get a fast answer.
This way, you will be able to find more information than the one they give with a formal contact form.
The advertisement should be placed in a way that potential customers value what they see without thinking that they are being used to increase sales. After all, they are looking for forms of entertainment without any kind of promotions.
So, the task for a successful strategy is to find as many ways as you can find to influence viewers and communicate what you want to say within the context of the video without giving the idea of selling.
Can YouTubers actually influence people?
Of course, you see, a YouTube influencer is someone that has positioned themself as an expert in the field, in a way that their opinion counts as official information. They have the ability and skills to influence, set trends, cancel them and even incorporate other types of situations within their audience.
Since advertisers know this, they use YouTubers to leverage the opinion of consumers for their brand.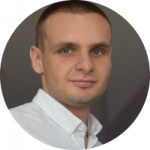 SEO specialist with over six years of professional experience. A/B test and Data-Driven SEO enthusiast. In his work, he focuses on the development and implementation of a strategy that achieves predetermined, specific goals. Privately, a fan of mountain biking.