The global online gambling market is expected to grow from $64.13 billion in 2020 to $72.02 billion in 2021. The numbers indicate not only the dynamic growth of the online casino business but also that it's a highly competitive industry.
And to reach the right audience before the ever-growing competition, online casinos should design a well-tailored casino marketing strategy. This helps deliver a strong online presence in search engines and social media platforms, a constant flow of new customers, and, finally, increase revenue.
However, building an online marketing plan for a gambling business requires industry expertise, knowledge of the right marketing channels, and best practices regarding search engine optimization. That's why so many brands from the casino industry join forces with casino marketing agencies.
Are you interested in what an online casino marketing agency can do for your casino website? Read through to find out.
Read also:
9 Ways Casino Marketing Agency Can Help You
A casino agency incorporates digital marketing best practices to achieve client's previously defined goals. When choosing adequate strategies, we always select the best solutions that will fit within the marketing budget of your company.
Whether you'd like to focus on social media marketing, increase online traffic, boost position in search engine results or create a highly functional website, we have the right tools and expertise to do that for you.
Let us now provide you with essential information on highly effective marketing strategies. If done right, the presented ideas greatly complement the overall marketing plan for companies from the iGaming and gaming industry.
Finding Lookalike Audiences
Lookalike audiences are people who are highly likely to show interest in your online casino because they resemble your existing audience members. Therefore, finding lookalike audiences is a critical part of marketing a casino as it helps you expand your target audience.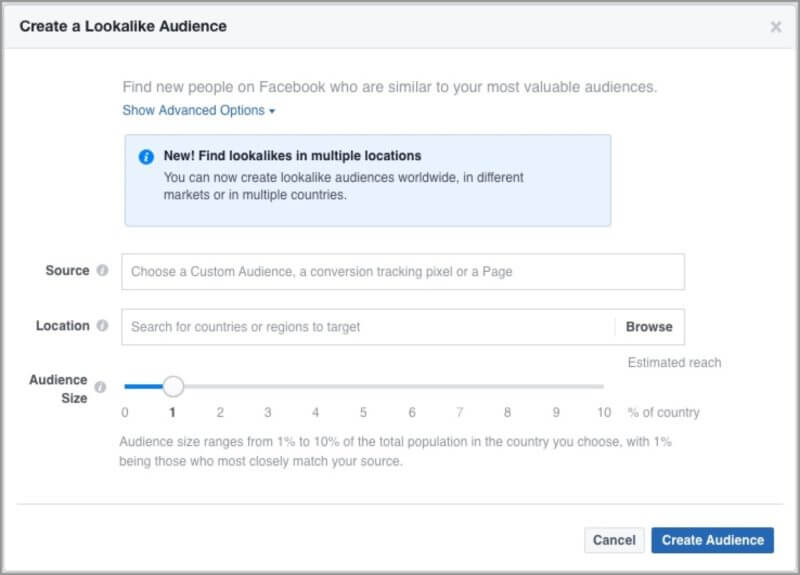 First, you have to identify users who have spent some money and those with high engagement, i.e., users who actively play in your casino. Then, upload their data into Facebook and identify what your customers have in common – interests, behaviors, demographics, or even location.
However, it's super important to choose the group of recipients accurately. A smaller group will be more in line with your source audience. However, a larger group will increase the potential reach but reduce the similarity between the lookalike audience and the source audience.
Even though an audience reach may be small, your website will be displayed to people highly interested in casino games. This lets you cut costs without losing effectiveness. You will still acquire high LTV users who are more likely to spend in your game and become loyal players.
Content & Optimization
Your casino website must offer something more than blackjack or even free games to attract site visitors and increase the customer base. Whether you are a new casino on the market or not, creating compelling content is crucial to increase organic traffic and get people engaged with your website.
All the games and services included on your website should have proper descriptions that are additionally SEO-optimized. A customer should be able to find detailed information on how to get started, the game rules, and so on.
Here's an example of a random game description from caesarscasino.com, the #1 ranking site for the keyword "online casino."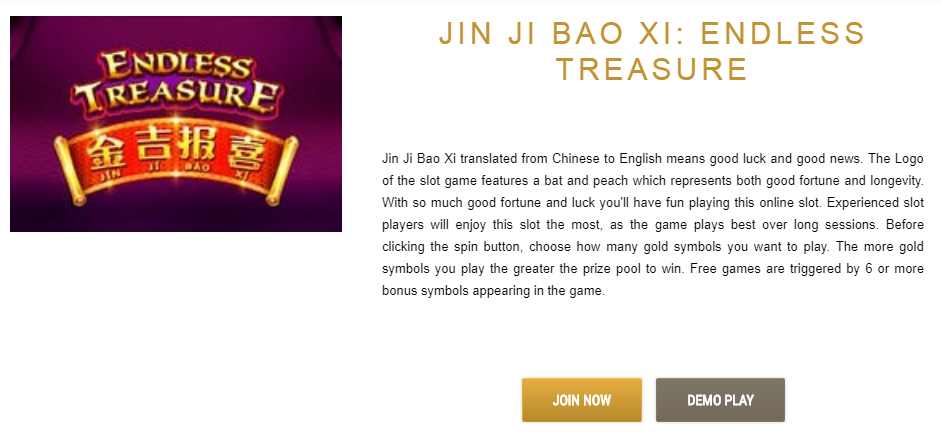 It includes basic information on how to play the game and features trivia about its name and logo. With user-friendly words and phrases such as "good fortune" and "luck," the description authors put potential visitors into a good mood before they start enjoying the game.
Next, let's have a look at a service description regarding sports betting from Parx Casino (#2 ranking page for the keyword "online casino.")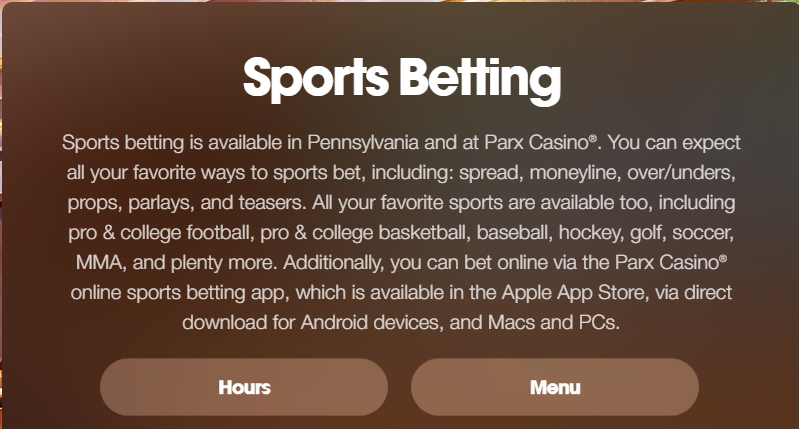 While using the right keywords, the brand gives clients a basic understanding of what sports they can bet on. This also makes it easier for website crawlers to understand the content of the website. As a result, the website gets displayed for users looking for similar content, in this case, sports betting.
The casino has a residence in Bensalem, Pennsylvania, for fans of offline gambling. However, the description informs about the availability of their sports betting app. Today, many customers prefer to gamble online, so the app makes it attractive to this part of the gambling community as well.
Influencer Outreach
In a world where consumers search online before making any purchase, search engine optimization is a must. However, as relying on influencer recommendations is constantly growing, influencer collaborations have become another powerful weapon in digital marketing.
According to MuseFind data analysis, 92% of consumers trust an influencer more than advertisements or traditional celebrity endorsements. Thus, many online casinos prefer to hire an influencer rather than utilize traditional marketing media channels to promote their business. 
Numerous social media influencers have access to an audience genuinely interested in gambling games like poker, real jackpot, and many more. Collaboration with them would give you an advantage over your competitors, drive traffic to your website, and increase brand awareness.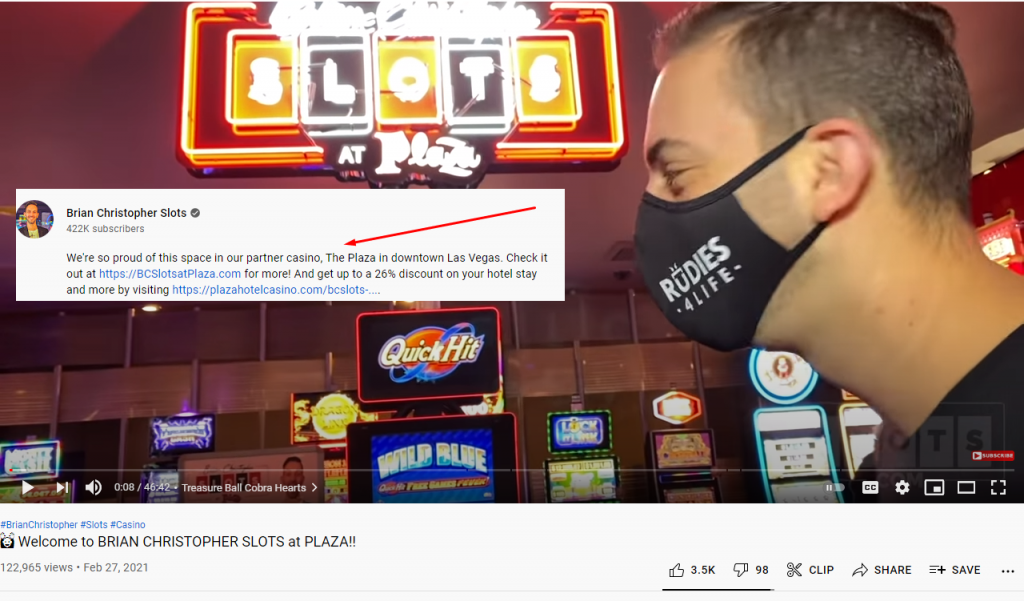 For example, Brian Christopher is a YouTuber posting daily videos playing slots. Currently, his channel has more than 420k subscribers and has already generated 270 million views (at the moment of publishing). His popularity is so big that the Plaza Hotel & Casino Las Vegas joined forces with Brian to create a newly designed slots section on their casino floor, including his favorite slot machines all in one spot.
Link Building
If your goal is to increase organic website traffic and get a higher position in search engines, creating a link-building strategy is crucial. That's one of the critical factors determining which website's content will rank higher in Google when users search for your main target keyword.
Today, link building isn't as easy as it used to be. In the past, link relevance wasn't so important, yet Google has introduced numerous updates to eliminate shady link-building strategies. Now, websites have to respect specific rules when it comes to obtaining links.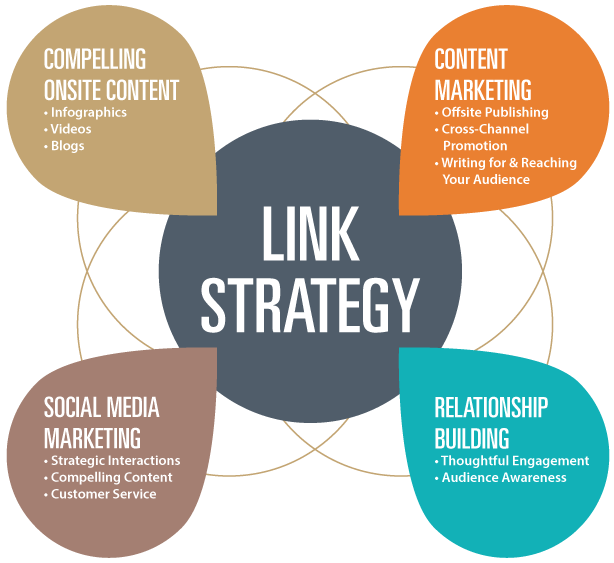 Before you begin crafting links, you should do proper research. Define whether sites you'd like to obtain links from are high quality. Make sure that the website publishes frequent content designed for their readers, not for search engines only.
Next, check how many casino domain names the website is linking to. If the website links to a considerable number of industry websites, it's evident that they're selling links to your direct competitors.
To find a proper path for link building, it's essential to analyze the top-ranking competition, similar to what we did in the "Content & Optimization" section. To do this, you might use plenty of SEO tools, such as Ahrefs or Ubersuggest. See exactly how the industry leaders are building links and what the context of those links is.
To build an effective link-building strategy, your website needs white-hat links coming from respectable domains from inside the industry. You may try to partner with reputable industry blogs by offering a guest post. However, your content writers have to not only create valuable content but also make a link fit naturally into an article without being overly promotional.
Attracting New Players with Blogging
Having well-written game and service descriptions is a great way to attract gamblers who have already decided that they want to have fun. However, there's also another group of people interested in iGaming – those who seek and expect information, tips, insights, and advice. That's why having a robust content strategy powered by a strong blogging section can bring you tons of benefits.
A good blog consists of posts about something more than your business. Your content can serve a variety of purposes, for example, educate or entertain your website visitors. Why not surprise them with industry trivia or tips on how to win big in their next game?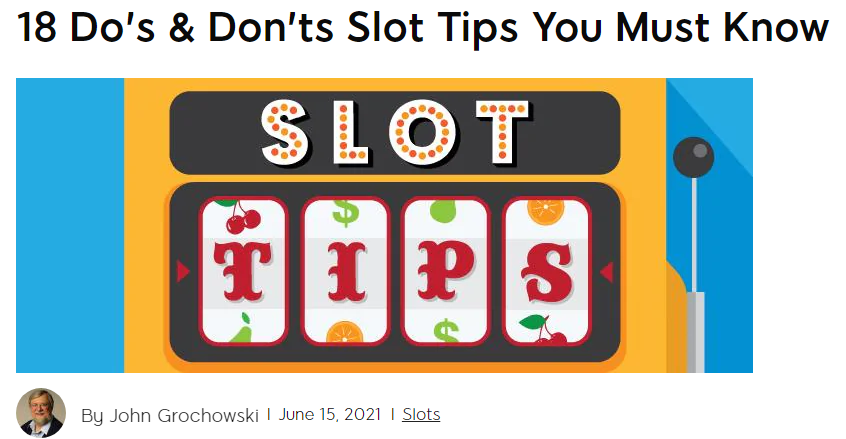 That's exactly what 888 Casino is doing. Their blog is a great place that delivers expert advice on gambling tips, casino math, and many topics that carry extreme value for casino enthusiasts. The blog posts are written by casino experts such as John Grochowski, author of six books on casino games. John offers his incredible gambling knowledge that helps players leverage their game to another level.
Building Trustworthy Website
In the casino online world, it's critical to offer competitive odds, special deals, or expanded loyalty programs. However, for casino visitors to become your local customers, they also need something else: a sense of security.
Whenever customers visit their local casino, they know that its operation is subject to the laws present in this area. More people involved in games also suggest that they are in a trustworthy place. As for online casinos, there's always some uncertainty regarding a new place, new technologies, different ways of withdrawing money, etc.
That's why online marketers need to focus on web design that emphasizes safety, trustworthiness, and transparent rules.
In online casino websites, it's crucial to provide players with straightforward ways of making complaints, getting an answer to a burning question, or resolving any issues they may encounter. Thus, to improve the sense of security of your website, it should include a human touch of communication.
That being said, you may enrich it with customer reviews, live chat, trust badges, and various ways to contact customer support.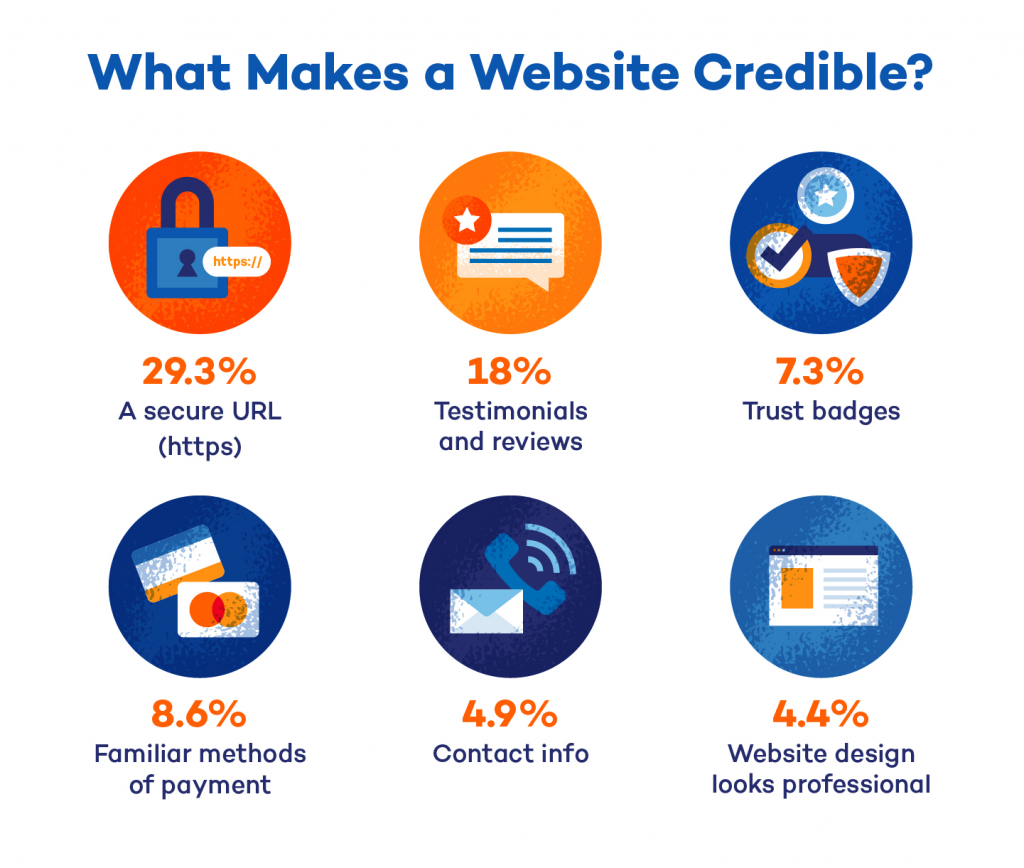 As for online casinos, there is an air of uncertainty that comes with a technologically autonomous experience. Therefore, online casinos have to put significant emphasis on building a trustworthy reputation.
Social Media Campaigns
Even though the stereotypical portrait of an average gambler seems to be an older man smoking a cigar, that's no longer true due to digital development.
According to a study conducted by Slotegrator, today's online gambler is between 18-35 years old. As for gender, the difference can be as slight as a single percentage point. Therefore, social media activity creates a unique opportunity to reach this young audience as they are glued to their phones.
Firstly, social media posts have a broad reach, which lets you spread your brand awareness. Let's have a look at Facebook, the biggest social media platform to date. Whenever your fans interact with your post, it might get displayed to their friends. This way, new audiences may discover your casino's offer.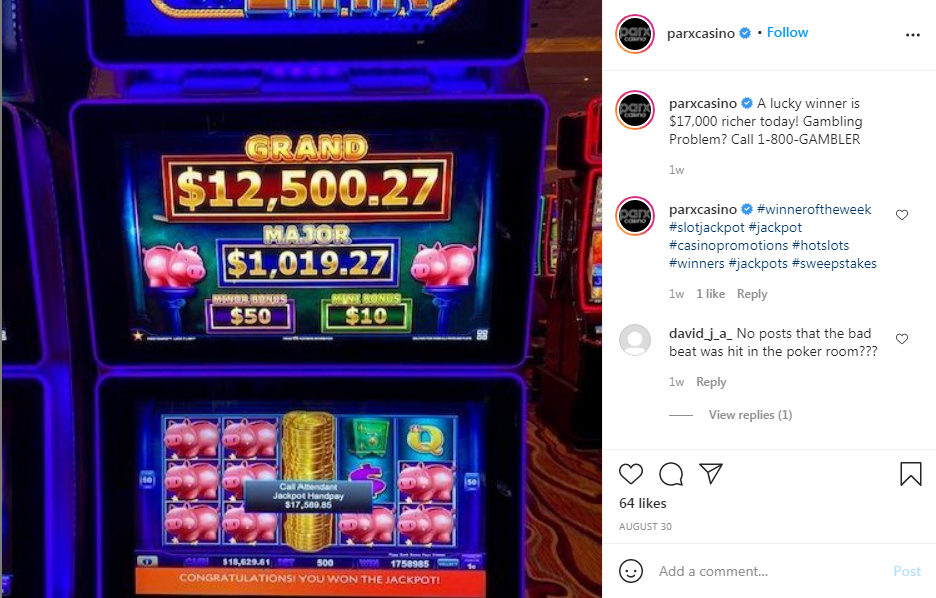 Secondly, social media is a kind of bridge between you and your audience. Using Instagram, you may let your followers know about big winners, notify them about upcoming tournaments and events, organize giveaways or tempt them with discounts and bonuses.
All the engagement will generate additional buzz around your casino, making you retain customers and obtain new visitors.
However, building a strong social media campaign can't be done without proper research, organization, expertise, and skills. You need to choose relevant social networks, dates of publishing posts, content formats, or have access to useful tools and software. If you feel that you need assistance, our marketing experts are waiting to help you develop your social media presence.
Competitor Analysis
As we have said in the introduction, the industry's dynamic growth is a sign of fierce competition among casinos. Even though your rivals may be more advanced in advertising or getting traffic, you might outperform them in other areas.
The key is to diagnose the strengths and weaknesses of your business. Next, you should choose aspects to focus on during competitor analysis.
Here are some examples:
You aren't getting enough engagement on social media platforms. This means you should analyze how your competitors handle their social profiles. Pay attention to the frequency of posting, content formats, and platforms. Are they more active on YouTube or Instagram? Are they working with micro or mega influencers?
Competitors secure higher positions in search engines. Check what their top-ranking keywords are and what pages link to their website. Compare your meta descriptions to those of pages that rank higher. Maybe they have a blog that's highly popular among casino enthusiasts?
You are struggling with high bounce rates. Are you sure that your website design is visually appealing? Does your lead magnet work properly? Besides that, make sure your website navigation is easily accessible.
However, these are just a few things you could consider when analyzing your industry rivals. For more information, why is competitor analysis important, head to our blog post that's entirely devoted to the notion of competitor analysis.
Email Marketing
Email marketing isn't an innovation in the world of digital marketing. Yet, it's still one of the most effective methods to reach and stay in touch with your audience. Having an expanded email database is a powerful tool that, in conjunction with well-designed email newsletters, will help you reach your goals.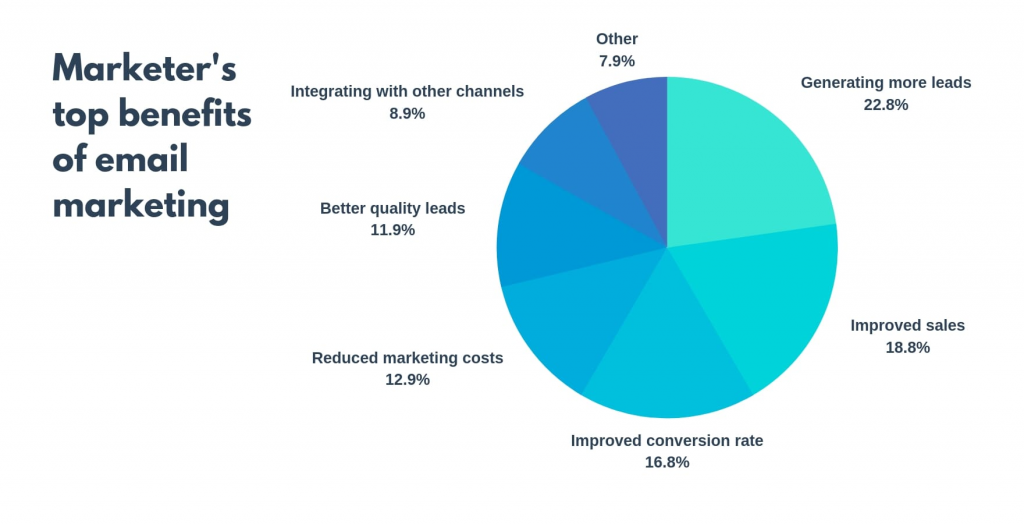 The primary advantage of email marketing over, for example, paid ads is its cost-effectiveness. You use the resources that are already in your possession, which is an email database. All you need to invest in is a marketing automation tool, which will let you save time and send emails in the right time, amount, and form. Have a look at Mailchimp, ConvertKit, and or AWeber, the most well-known and widely used software for email marketing.
What's more, emails are easily customizable. Today's consumers appreciate personalization, giving a plus point to the credibility of your online casino. Personalized messages build a strong connection between the casino and its customers. Including your customer's first name in the message's title has been proven to significantly boost each email campaign's performance.
Here are three tips regarding email ctr and marketing:
Make sure your email messaging is mobile-friendly. The majority of internet users read emails on their mobile phones. Thus, check if the fonts, graphics, and clickable buttons adjust to smaller screens.
Keep in touch but don't spam. There's a thin line between being helpful and being annoying. If you've got informative, educational content, new offers, or regular promotions, then consider sending emails two to three times a week. However, always monitor your campaigns to adjust them according to open rates and other criteria.
One CTA is more than enough. Having multiple CTAs might distract and confuse the reader. And that's the first point to leaving or deleting your message.
Conclusions
While the iGaming industry is constantly growing in competition, you might need help to outperform your rivals in terms of building organic traffic, creating compelling content, and increasing brand awareness.
GamerSEO offers the digital marketing strategies you need to drive new visitors, encourage them to convert, and maintain your customer base. If you are curious about our experience in building successful marketing campaigns, request free consultation via our contact form.
FAQ
How do you market a casino business?
Here are the best ways to market your casino business:
Find lookalike audiences,
Include relevant keywords in your game titles and descriptions,
Create an industry blog,
Collaborate with iGaming influencers,
Obtain links from reputable sources,
Offer competitive odds, bonuses,
Reward committed players with loyalty program rewards,
Organize contests on social media,
Stay in touch with your customers via email marketing.
How do you check if a casino is safe?
To make sure the casino is safe, pay attention to the following things:
Check if the casino has an online gambling license. Go to the bottom of the website, look for any gambling commission logo, and verify it.
Verify if the casino has security badges. They confirm that a website is legitimate and all data and payment processes are safe and secure.
Pay attention to customer support. Check if the website offers immediate help in solving issues, e.g., with the withdrawal of money.
Read customer reviews from external sources. The best way to verify if a casino is legit is to ask other people. Ask about the casino on the Internet forums, Facebook groups, or Discord servers.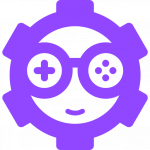 Marketing Director with over six years of experience in the field. Managing teams carefully and out-of-the-box thinking is his main factor in growing businesses through the right marketing practices. His Outreach Specialist background helps him to develop highly converting and organic campaigns.