Business owners have to be aware of the competition in virtually every field when starting a company. Many companies see it as the main enemy, but is it really the right approach?
We think that a savvy business owner can make use of competitors to improve the standard of provided services and reach even more customers.
The "tool" helping with that is a well-designed analysis of your competition.
Why is Competitor Analysis important? What benefits does it bring? Let's find out.
What Is A Competitive Analysis?
Competitor analysis is a process consisting of obtaining valuable information about competitive entities on the market. This includes insights into the following competitive aspects:
the number of competitors;
the level of development;
their behavior on the market;
competitors' strong and weak areas.
Executing a competitive analysis requires not only planning and research but also honest introspection. It is a perfect opportunity to have an insight into your business from the perspective of consumers. That is to see what you are doing right and where you may still have room for improvement.
However, competitor analysis is not about copying somebody's business strategy. Its importance is based on understanding competitors' actions, especially concerning their marketing efforts.
What is more, you need to understand that competitor analysis is not a single shot. Constant tracking of your competitors' steps is a must when trying to stay up to date. When it comes to frequency, performing a competitive analysis is recommended at least three times a year.
What Are The Benefits Of Competitor Analysis?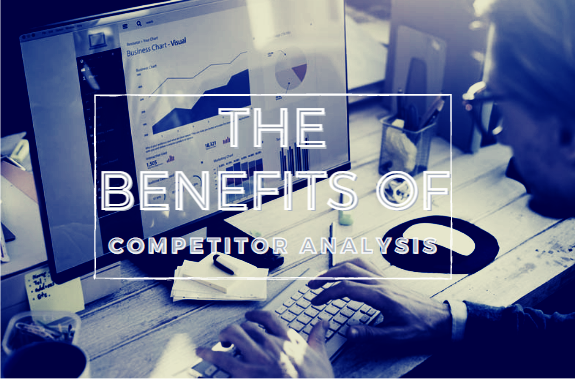 Finding Your USP (Unique Selling Proposition)
A Unique Selling Proposition (USP) is the one thing that makes your business stand out from the competition.
By analyzing how competitors conduct business, you will be able to identify significant differences between them and your company. That way, you might find the one point that distinguishes you from the rest in the eyes of people.
The fundamental purpose of defining USP is to show customers why they should choose your company's services or products over competitors' offer.
Fixing The Flaws Of Product
Another undoubted advantage of using competitor analysis is the possibility to deal with the flaws of your business.
It doesn't have to relate to the product or service only. By analyzing the competition, we can also learn many other valuable lessons, regarding for example:
distribution ideas; 
the technology used for product development;
content marketing ideas (e.g., product descriptions);
tactics concerning social media marketing;
customer service management. 
What is more, you may also obtain valuable information by comparing competitors' customer reviews to your own customer feedback. That may point out some differences between your brands. Perhaps your products or services have gaps in the areas that your competitors ride high.
Avoiding Mistakes Of Your Competitors
You need to understand that the role of a competitive analysis is more than monitoring how your rivals are managing their business.
A well-designed analysis allows you to manage to spot the mistakes they are making. Thanks to it, you can avoid them proactively and save yourself time and money.
One example of this relates to PPC campaigns. We all know that they are expensive, especially in a competitive business. That being said, if your competition runs a PPC campaign for a long time, it probably means that the strategy brings expected results.
What is more, by monitoring which keywords your competitors are ranking for and which keywords are driving the most traffic to their store, you can effectively plan your own marketing activities.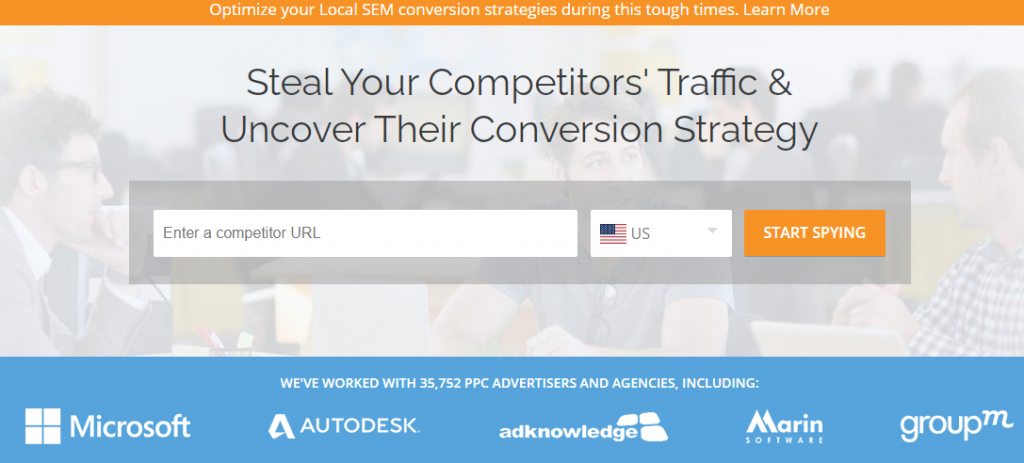 In order to find out about competitors' keywords, you might want to take a look at iSpionage. The tool provides access to PPC and SEO keyword data covering the top three search engines—Google, Bing, and Yahoo—and includes 92,000,000 keywords, 108,000,000 ad copy variations, and 45,000,000 domains.
Observing Market Trends
By analyzing the competition and gathering information about similar actions they perform, you may create a solid database to point out the direction the market is heading to.
Knowing the market trends is highly important as it gives you two potential routes in running your business – either you follow the trend and compete with your rivals, or go against the grain, trying to find a market gap.
In the gaming industry, the tactic has been adopted by some websites offering League of Legends services. While the market had been flooded with boosting services, some websites decided to start collaborating with high-ranked gamers and expanded their offer to coach inexperienced players.
How To Check Who Is My Competition?
As this post has already covered what competitor analysis is and what are the reasons to do it, it's time to learn how to determine your rivals.
The competitors may be divided into two groups, namely:
Direct competitors are the entities operating on the same target market and offering products and services identical or nearly identical to your own. If your brand focuses on gaming chairs, your direct competitors are websites selling gaming chairs as well as brick-and-mortar stores selling gaming chairs as well.
Indirect competitors are the businesses operating in the same market segment, offering products and services of a slightly different category but satisfying the same customer needs. For instance, if you are an MMO games developer, sport games developers are your indirect competitors. Both companies want to let their audience play great games, even though their products differ.

A tool that you may find useful in determining your competitors is alternativeto.net. It allows users to search for better alternatives to an application they are using or previously have used.
In fact, we recommend focusing on your five closest competitors. Knowing as much as possible about them should be your top priority.
Another tip that we could share is to subscribe to your competitors' email marketing. Their email marketing enables you to understand the marketing idea and content strategy of the company in question.
How to Evaluate My Competition?
As different companies, products and services operate in different industries, they have to analyze slightly different criteria.
Therefore, your first task would be to choose the most effective criteria for you and your marketplace. To do that, you need to have a great understanding of the industry you operate in.
Porter's 5 Forces
Something that may significantly help you understand which factors should be taken care of while working on your business and doing the competitor analysis is Porter's Five Forces.
Porter's model analyzes five competitive forces influencing every industry and helps determine its weak and strong areas. The model's name comes from its author, Harvard Business School professor, Michael E. Porter.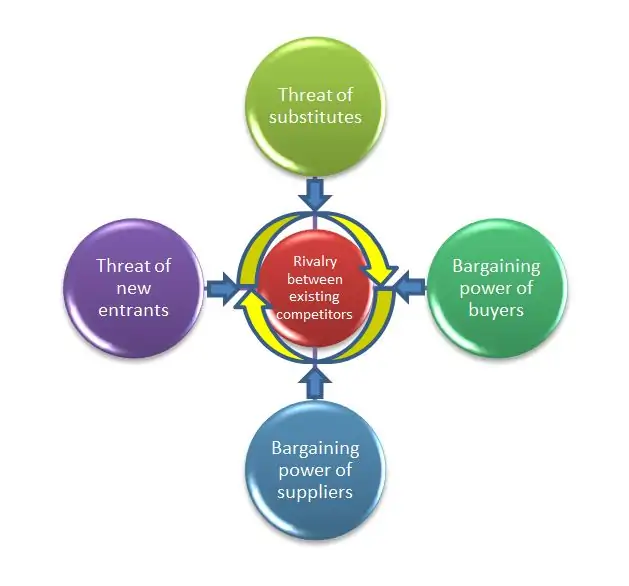 Source: abdo.org.uk
Porter's 5 Forces are:
Competition in the industry – The first rule refers to the competition within the sector. It is worth checking who are the leading players in the area, what's the level of competition between them, and what's their market share.
Potential of new entrants into the industry – This one describes the difficulty of entering the market by new firms. The easier it is to get into the market, the faster it will be for new players to build their position.
Bargaining power of suppliers – The message behind this rule says that you take care of how dependent you are on an external supplier. Would you be able to easily change it in case of a price increase or a conflict? The greater the choice of suppliers, the stronger your position is.
Bargaining power of customers – If a particular company has a monopoly on a given sector, customers don't significantly influence the market. A company with many smaller and independent customers will have an easier time manipulating prices to increase profitability.
Threat of substitute products – This rule explains that the customer is ready to completely change his shopping preferences if they only find a different product that meets their needs more cheaply or effectively than your company's offer.
What Should Be Included In Competitor Analysis?
There are 7 things that should be included as a part of every competitor analysis:
Price;
Quality;
Market share and position;
Distribution channels;
Customer service;
Location or market visibility;
Business reputation.
Having determined which factors should be considered in terms of your market, rate your competitors and yourself. Perform an honest assessment by rating the selected metrics on a five-point scale, with 5 being the best and 1 being the worst.
SWOT
After analyzing the competitors as well as your company, as a next step, you should group everything into a SWOT analysis.
SWOT is A long-standing economic tool focusing on four sectors to determine a company's viability: strengths, weaknesses, opportunities, and threats.
Strengths and weaknesses are internal. They are related to your decisions. Threats and opportunities are external, and therefore controlled by the market.
Here's an example of a SWOT analysis of Nintendo. You may use it as an inspiration: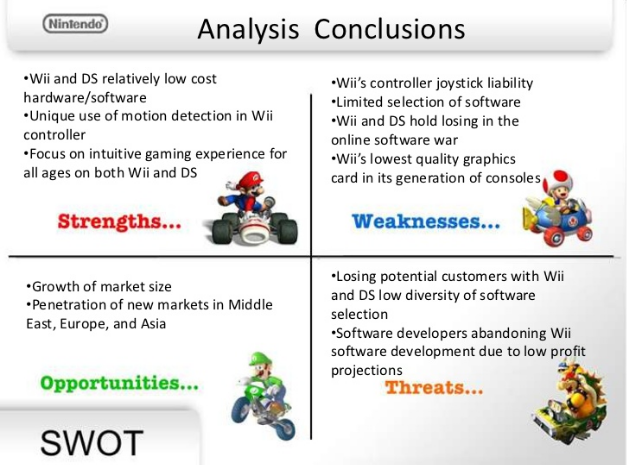 Credits: Nintendo Company Market Analysis by Patrick Walter
Final Thoughts
Competitor analysis may pose several challenges as it requires a lot of attention, experience, and knowledge. However, thanks to a properly conducted competitive analysis, your brand may note significant growth on numerous grounds thanks to a properly executed competitive analysis.
We hope that this article's information and finally contribute to developing the customer base and the whole marketing strategy's success.
FAQ
How Can I Have An Eye On Competitors?
There are several strategies to do that, including:
signing for their newsletter,
checking their popularity on social media profiles like Facebook or Twitter,
analyzing their keywords in PPC campaign as well as SEO optimization,
Is Competition Good or Bad?
Of course, competition is good and may even be an asset. If there is a lack of competition in any form, it probably means that no one believes that it's possible to earn money in that industry.
Copyright 2021. All Rights Reserved for GamerSEO Agency.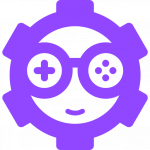 Marketing Director with over six years of experience in the field. Managing teams carefully and out-of-the-box thinking is his main factor in growing businesses through the right marketing practices. His Outreach Specialist background helps him to develop highly converting and organic campaigns.