Twitch marketing has taken the gaming industry by storm. Live streaming is now one of the most preferred formats for audiences all over the world.
You might know a couple of Twitch streamers with a good story, thousands of viewers, and a loyal audience. The majority of gaming brands are reaching an agreement with these streamers to carry out their mission and achieve their business goals.
If your brand doesn't want to miss this train, then it's time to take action. The gaming community market is full of unique opportunities. Twitch users represent one of the most valuable communities to get your brand one step beyond with a winning strategy.
Today, at GamerSEO we have written this Twitch agency article, so keep reading so you can expand your knowledge about:
The power of influencer marketing by hiring Twitch influencers;
Powerful insights about an Influencer Marketing Agency vs. Traditional Advertising;
How to find the right talent agency for your business.
What Is Twitch Marketing?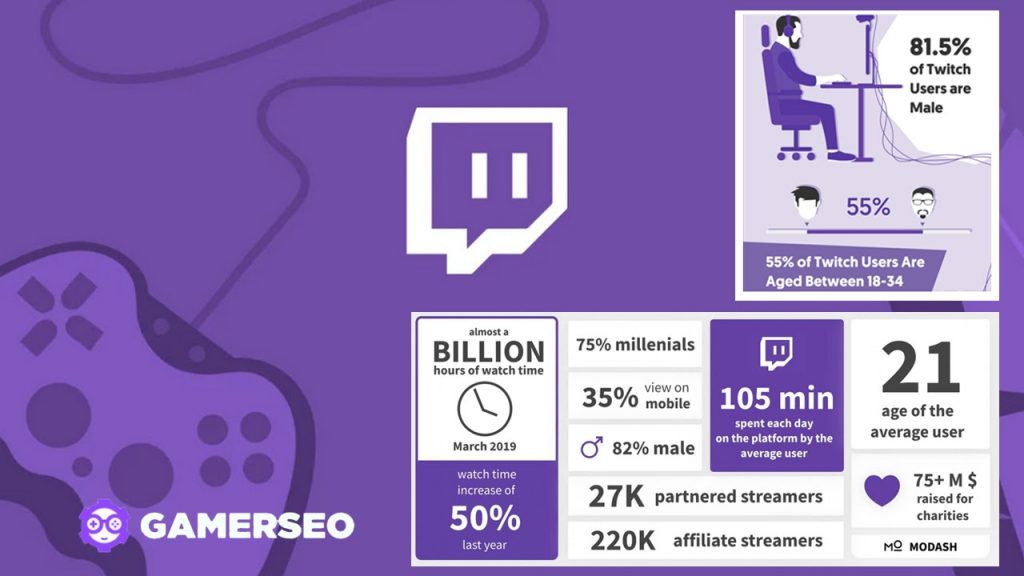 Source: modash.io
Twitch is a social media platform where top gaming influencers are. At first, the famous Amazon-owned Twitch had a public primarily interested in video games. It gives novice players, no matter their age, an insight into the gaming world.
Nowadays, users can watch different content via live streams, such as sports, podcasts, music, and news, not just video games. Still, this popular video platform has become the absolute best place to create genuine interactions with audiences interested in gaming.
These new influencers have become stars in their field by attracting new viewers with engaging, interesting, and renovated content. Consequently, many streamers have started to receive partnership and sponsorship offers, even with non-gaming brands.
Twitch Is The Top Gaming Influencer Marketing Platform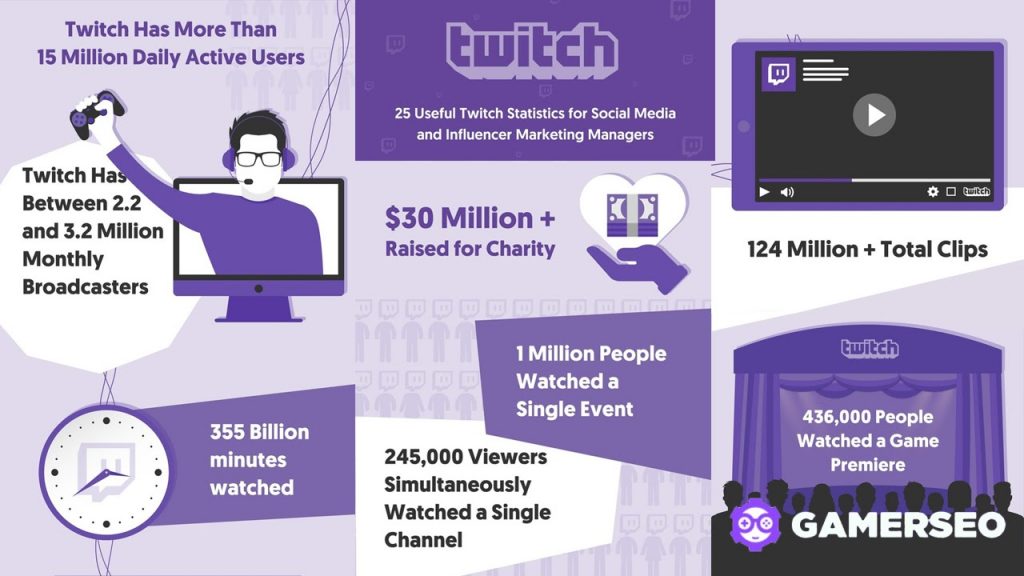 Source: influencermarketinghub.com
Twitch has become a great place for creators to manage and connect with gamers and earn some sweet dollars in the process. By 2021, Twitch had more than 9.3 million active streamers.
All it takes is a nice setup, a bit of focus, and the willingness to start streaming. Esports is growing at an unexpected rhythm, so there's nothing that can stop content creators shortly.
Tens of thousands of users expect to see new gameplay, creative content that provides value, and lots of more things that a Twitch influencer can deliver. Top businesses shouldn't miss the chance to engage with millions of people, and we believe you won't either.
Why Do Brands Work with Twitch Influencers?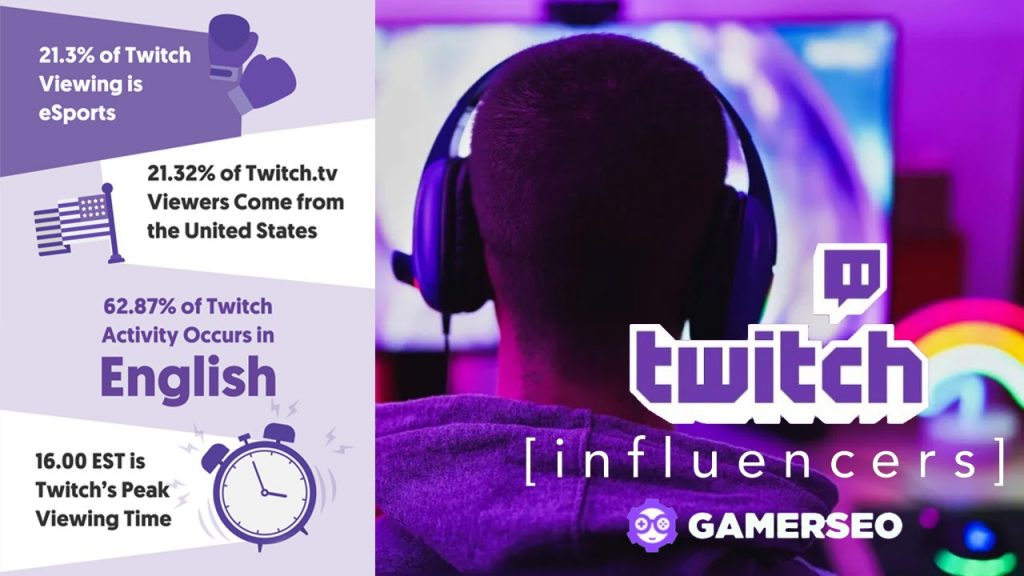 Source: puntal.com.ar
It is not a secret that this platform's most powerful branded content is directly related to gaming. If you have a new game, find and chat with the right influencer, who should also be an avid gamer, and try to partner with him.
Nevertheless, Twitch campaigns have unlimited potential due to the increasing popularity of creators. Their number of fans and followers is continuously growing, but that's not the only factor to measure the success of a campaign.
Reach and Recognition
You know there are different streamers, some with just a few subscribers, others with thousands of them. Medium-sized and big streamers (more than 10,000 subscribers) bring hundreds and thousands of views. This type of streamer has immense advertising potential.
If you work with a streamer, your brand or game will likely reach a much bigger audience than before. Greater results in these terms mean greater chances for commercial success, i.e., selling specific brand products.
Engagement
Engagement is one of those aspects that turn a regular streamer into a big one.
Why? You may wonder.
The capacity of influence on other people (fans or subscribers) depends not only on the number of followers a streamer has but also on their relationship with their followers.
Brands expect most subscribers of the streamer to watch the streaming and know their game or product. They also hope subscribers will take specific actions, such as clicking on links or even playing their game with the streamer. This often happens during a particular event or contest organized by the content creator.
Image Building
One of the most important movements any brand deals with is building an image that matches the product. To build a good image, it is necessary to create several associations that work in simple ways.
When a streamer is enthusiastic about the content, viewers relate the brand with the streamer and begin to have good feelings about the product. This way, they feel like a part of the community, recognizing the brand and giving it value.
Specific Audience
Twitch viewers use AdBlock and try to avoid all advertising they can. It's tough to break through their shields and offer them a product via this method. For this reason, viewers prefer to look for products in the streaming of their favorite streamers. And that's why brands look for big, middle, and micro-influencers who can spread the news.
How Do Brands Work with Streamers?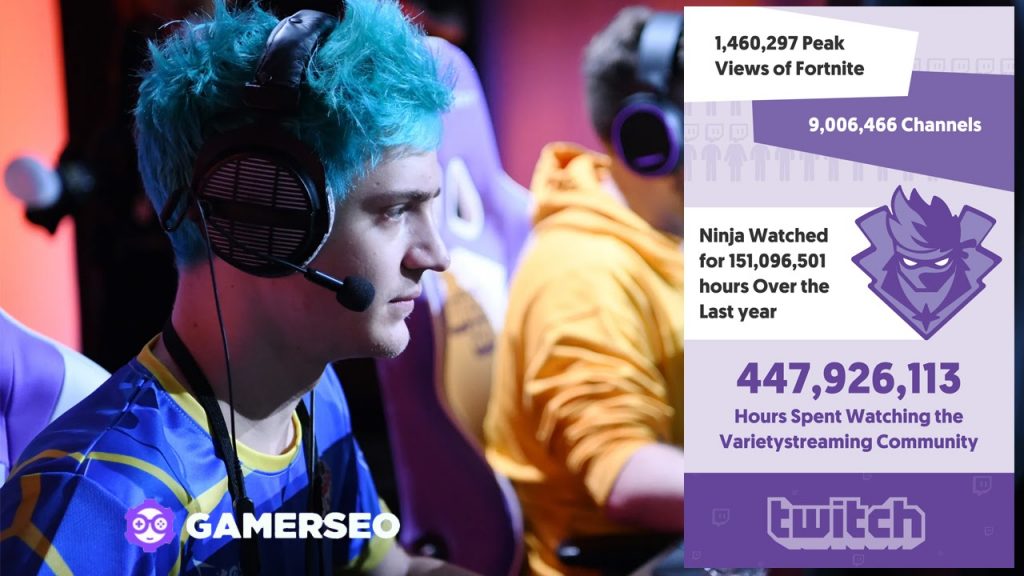 Source: wired.com
There are several ways your brand can work side by side with an influencer by taking advantage of their audience. Before, only big streamers were approached to sign sponsorship deals and contracts with brands. Nowadays, marketing strategies related to this topic include working with micro-influencers. Let's take a look at the different ways of collaborating with Twitch influencers.
Product Placement
Some brands ask streamers to use only their products during broadcasting in social channels, social media activities, and any public appearing. For instance, a streamer can use a t-shirt with your brand's name or an image of your game. Also, they can play your game directly during the streaming or offer giveaways related to those products. 
Sponsor During the Stream
Sponsorship deals are strong points when it comes to advertising a product. Through sponsors, you can ask streamers to use logos, slogans, even show an advertising banner during the stream.
Sponsored Streams
From time to time, your brand and content creators can create special streams to advertise a unique product, game, or promotional campaign about a brand-related service. A good example of this is a streamer testing a new game released by the sponsor.
Sponsored Content on Social Media
Social media abound channels where your brand can advertise a new product or service. In this context, streamers are highly competent and can create special advertising for these channels.
Participation in Special Campaigns
Well-known streamers can be a great main door to new people and gamers to enter your game and know everything about it. Especially in the gaming industry, a streamer can be the key element to attract esports players or new pro gamers during trades or game festivals.
Participation in Advertising
The potential of streamers goes even beyond the monitor or the virtual world. You can work with middle-size streamers and publish your game or product in other channels or environments, such as Internet short advertising, talk shows, or TV commercials.
The Best Twitch Agencies
There are dozens of Twitch agencies through which brands or publishers can reach a new group of people and introduce their products. Let's take a look at some of the most on-demand Twitch agencies on the web.

GamerSEO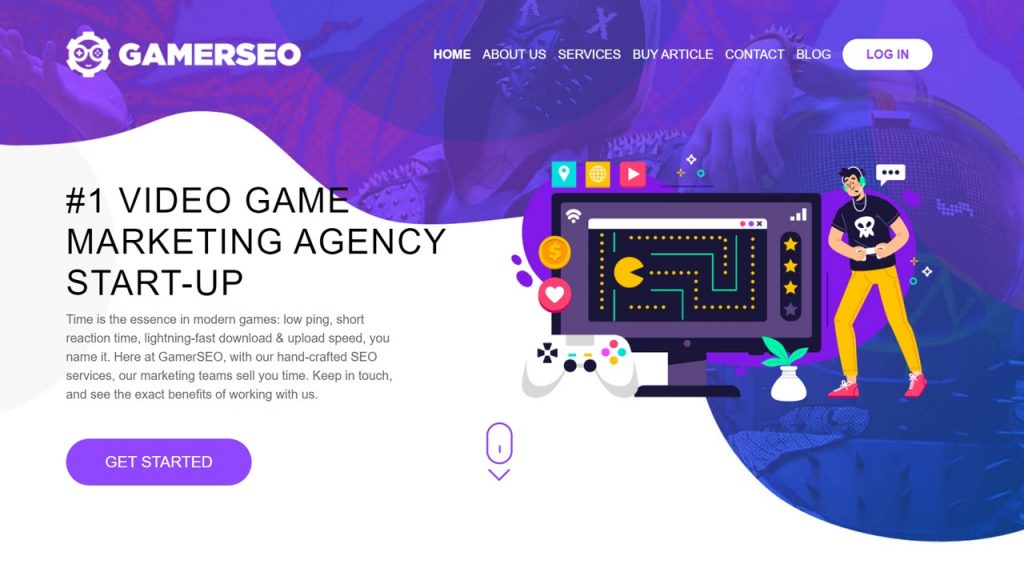 GamerSEO recognizes the value of Twitch while marketing games with streamers and influencers. This helps to leverage the game potential and complement the overall strategy.
Our Twitch Agency offers your business a series of case studies through which you can see our expertise and how our team works. Thanks to this, you will be able to identify the factors that turn a normal project into a highly successful one.
Simply put, GamerSEO identifies the nature of your gaming product by analyzing each aspect of it. Once this is done, this professional agency provides you a series of options that you can work on to market your gaming product.
GamerSEO will assist you to choose the best one, according to your needs, by providing you metrics and measured results that assure you the outcomes you are expecting.
Besides, GamerSEO can increase the outreach of your campaign by addressing other companies and platforms, social media, and channels.
Last but not least, GamerSEO is the only Twitch Agency specialized in gaming that you will find on the Internet. This feature is a great plus and assures you the best results in terms of acquiring new gamers and increasing your revenue in the process.
If you have some questions about GamerSEO, fill the form, send a message and contact us to clear any doubts you have.
Ader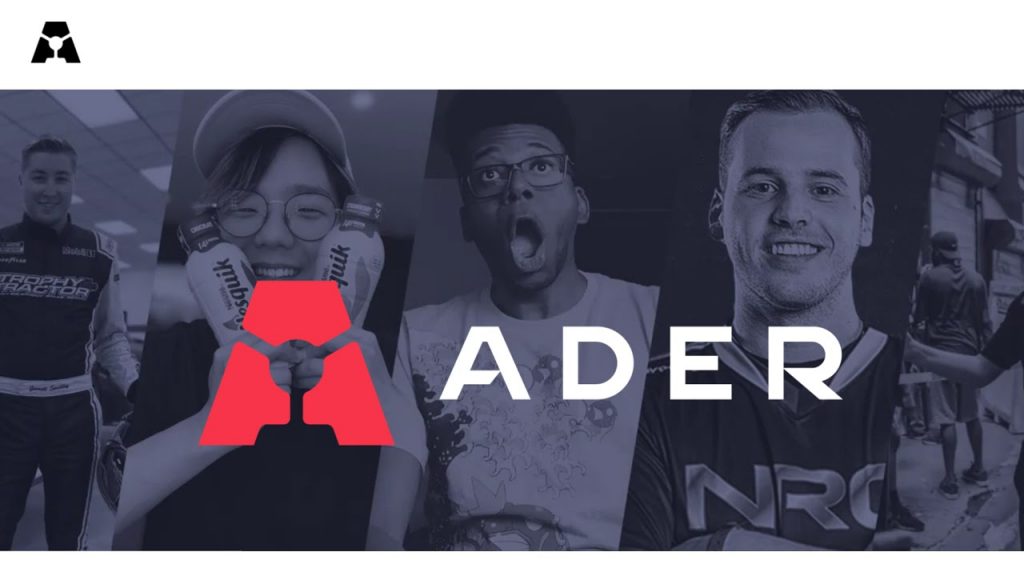 Ader is a global market of digital media that has evolved from only a gaming agency to an influencing company. This company connects editors and brands around the globe through eSports, teams, games, and mobile devices.
With proper social media management tools, Ader can help you to reach your objectives and to create a marketing campaign from scratch that reaches people on platforms such as Facebook, Reddit, Twitter, Twitch, and others.
Ader will study your case and offer you a series of possibilities to pair your product or brand with high-profile streamers and professional gamers. Their team works hard on behalf of those gamers to negotiate their professional opportunities.
Viral Nation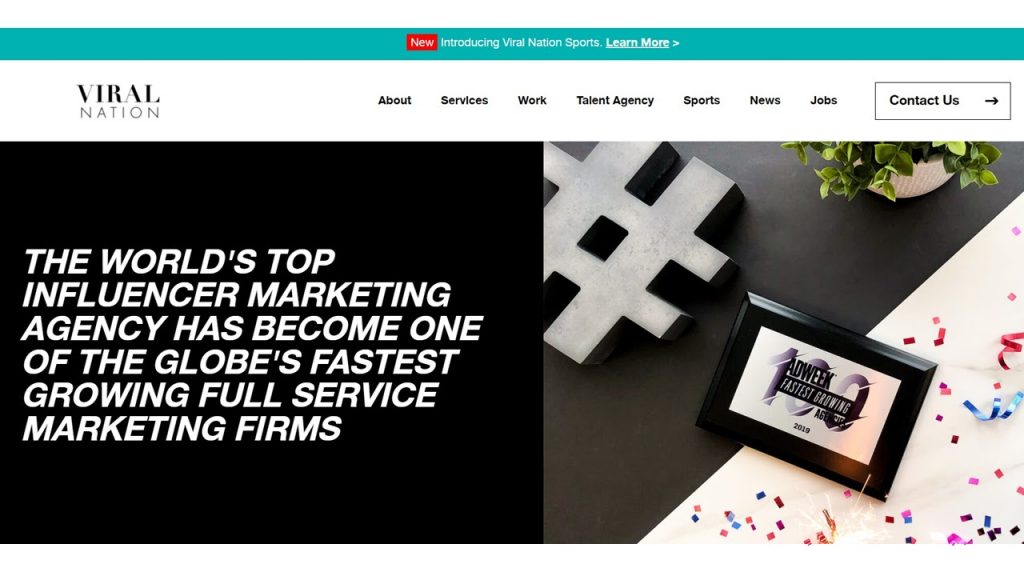 This Twitch Agency addresses both sides of the equation. Viral Nations not only provides influencer marketing services but also functions as a talent agency.
Viral Nations services cover the full range of social media, not only Twitch. The influence of this agency reaches Facebook, Instagram, and other platforms.
Besides, Viral Nations has software with a huge database with more than 20 million accounts. It will be very easy for them to find and support the right influencer or streamer for your account.
Twitch Agency Conclusions
The Internet features dozens of paid media, agencies, channels, even partnerships where brands can advertise their gaming products in the easiest way. However, bad choices can end careers, so keep an eye open. That's why you should carefully choose the best media for your project.
In this regard, Twitch is a perfect platform through which people can watch videos and have fun watching content about gaming, but also casinos, news, movies, etc. On Twitch, viewers consume a specific product. They watch what they want.
Take advantage of this situation and point to your niche. Working with ideal streamers for your business will bring you a lot of benefits, and in due course, the relevant revenues.
FAQ
How Does an Influencer Get Noticed on Twitch?
Although it might seem that getting famous on platforms like this one is easy, the reality is that an aspiring streamer must invest a lot of their time and effort. It's vital to have a presence on other social networks, such as Youtube and Twitter, which are more diverse in terms of demographics. Besides, the creator should be able to carry a full stream with enough creativity.
Who Is the #1 Streamer on Twitch?
Ninja has the most famous Twitch profile all over the world. He has almost 17 million followers, thousands of subscribers, and a deeply engaged community.
Who Is the Fastest-Growing Twitch Streamer?
The fastest-growing streamer is the Spaniard, Ibai Llanos. Therefore, this proves that this platform is not limited only to English-speaking audiences – there are opportunities to target audiences all over the planet.
All rights reserved- Copyright 2021.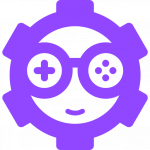 Marketing Director with over six years of experience in the field. Managing teams carefully and out-of-the-box thinking is his main factor in growing businesses through the right marketing practices. His Outreach Specialist background helps him to develop highly converting and organic campaigns.