Marketing a mobile game in the app stores is not an easy task. It involves a lot of factors, from your time and budget to the nature of your game. And let's not forget about the complicated character of gamers, who decide, through ratings and game reviews in specialized media, which games rank high and which disappear.
If you have an indie studio and you are ready to launch your mobile game, and you're not sure how to market it, don't worry, we are here to help you. In this Mobile Game Marketing Guide we'll talk about some of the best strategies you can adopt to market your mobile game or app on social media platforms and the Internet in general.
Make a Website for Your Indie Mobile Game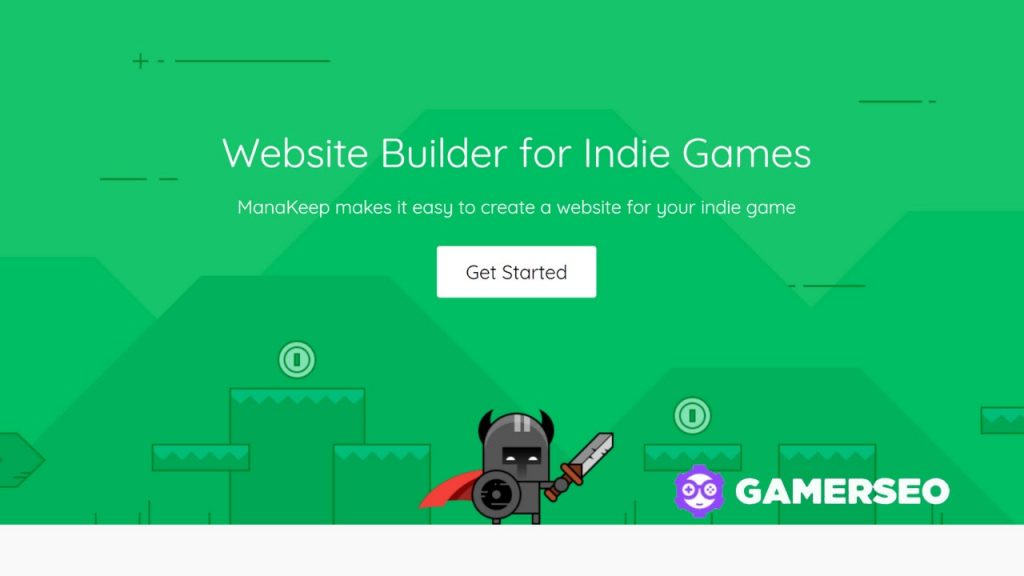 Every successful business has a website (or several websites), a landing page with all the relevant information for people to access quickly. When it comes to mobile games, the story is not different.
Of course, the budget is always a factor to consider, but if you don't have enough money, a good social media page is also a good idea.
Now, let's take a look at what you need to/include in your indie mobile game homepage:
App Store/Google Play links.
Game trailer and promo videos.
Social media links.
Call to action button.
Screenshots and images in general.
Reviews.
News and updates.
You may use the style of your game to design the homepage of your game. Leverage the strong points of your mobile game and show either beautiful landscapes, great characters, or good gameplay.
Create a Mind-blowing Trailer and Promo Video
A good app promo video or a pre-launch trailer is fundamental to give most people a real taste of your game and increase its popularity. Basically, creating an attention-grabbing game promo and a good trailer increases the chances that people pre-order your mobile game or download it after the launch.
But, how to create a good trailer or promo video that will meet gamers' expectations?
A first step is to make sure you show your game's story in the promo video, of course, not revealing critical parts of the plot or spoilers.
In the second place, you should include gameplay footage that shows the features of your game to your target audience.
For example, if your mobile game is a Metroidvania, try to show the environment, your character's skills, some boss or main enemy, etc.
You may consider a good rhythm and an incredible soundtrack. Through good music and sound effects, you can attack the different senses of the viewers. Remember that an incredible first impact may be the difference between failure and success.
Create a Strong Social Media Presence
People say that if something does not exist in social media, it doesn't exist at all.
Ok, we know this phrase may be a slight exaggeration, but social media are fundamental in terms of the presence of the web.
Social networks are indispensable to connect with gamers, new friends, and many other people who can be interested in gaming in the future. Gamers use social media platforms to communicate, exchange data, tips, news, and everything related. 
You can use these platforms to educate mobile gamers and introduce your mobile game and projects to the mobile game market. Connecting directly with them allows you to present your game in a more personal way. Besides, the buzz you create is always welcome.
Another great use of social media is for giveaways, which have literally millions of benefits. Some of them are:
It gives you engaging content;
It might attract new players;
It boosts brand awareness;
It encourages social sharing;
It provides you data.
Keeping up with your audience and increased user acquisition are the other prime reasons for maintaining a strong social media presence. Create a strong team that can help you manage your social channels, and you'll see results!
Work on your Mobile Game ASO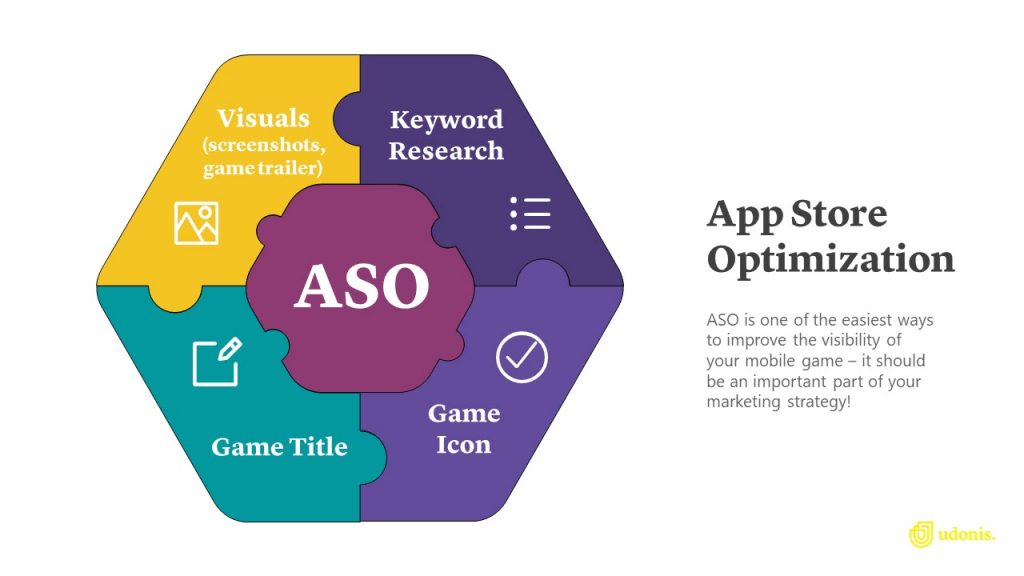 Source: Medium.com
App Store Optimization (ASO) is fundamental to position your gaming app in the first place of the Google Play Store and other search engines.
According to App Radar, 70% of mobile users use app store search to discover new apps.
ASO works very similar to SEO, considering a variety of factors related to the second one. The most relevant aspects you must take into account are the following:
Keyword research;
Localized title and description optimization;
Useful images;
App icon;
App reviews;
Localization.
Anyway, there are several ways ASO and SEO overlap, which may be key if you know SEO and start with App Store Optimization.
Talking about the title, work hard on finding a very particular one. Ask for opinions, survey your audience and study the results you have. Anyway, remember that a good ASO title should have relevant keywords (the main keyword, if it's possible) in the title.
Besides, all the other elements, screenshots, game icons, videos, and descriptions, are fundamental parts of the package a gamer buys. You need to focus on them as well as you do with the title.
Once you've optimized your gaming app, the next step is to track ASO performance through KPIs. It's not necessary to do it manually. Several ASO tools can help you with this. Some of them are:
RankMyApp;
App Annie;
RankUP.
Paid Social Media Campaigns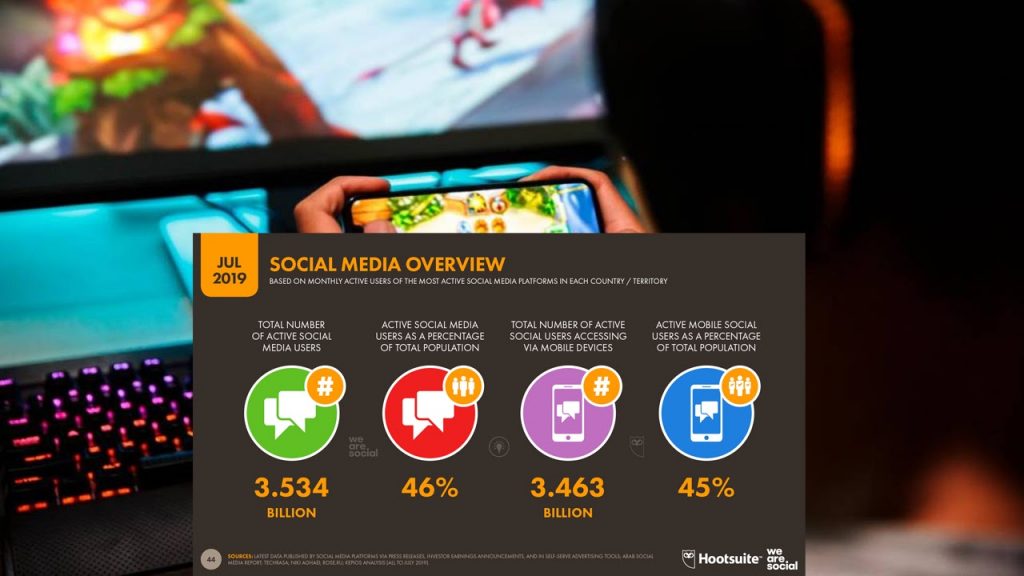 A vital point that mobile game developers should never forget is paid social media campaigns. Cross promotion is fundamental to advertise your mobile game and reach an entirely new group of customers.
If you are reading our article, you probably are a small developer. Anyway, you must consider investing some money in this ad type to cross promote your game in the mobile gaming market.
The idea here is to find a platform that works best for your game. You have several options to consider, but your game doesn't have to appear in all of them.
If you are going to use your marketing budget in paid social media campaigns, then you should know the benefits this brings to you:
Faster results than from the organic traffic;
Increasing impressions due to rising awareness of the brand;
You have control of your audience targeting;
You will have access to a detailed report.
Although you have paid for the social media campaign, it does not assure your app or game will create excitement or hype. To reach this goal, your campaign must show creative gameplay videos that captivate the audience.
Speaking from experience, investing in quality video ads is one of the best things you can do to find a place in the mobile gaming industry.
Did you know that in-app video ads have a 7.5 higher CTR than display and playable ads?
Facebook Business Manager allows you to control both Instagram and Facebook ads. Thanks to this tool, you can track and optimize them, letting you change everything you want for marketing purposes.
Collaborate with Influencers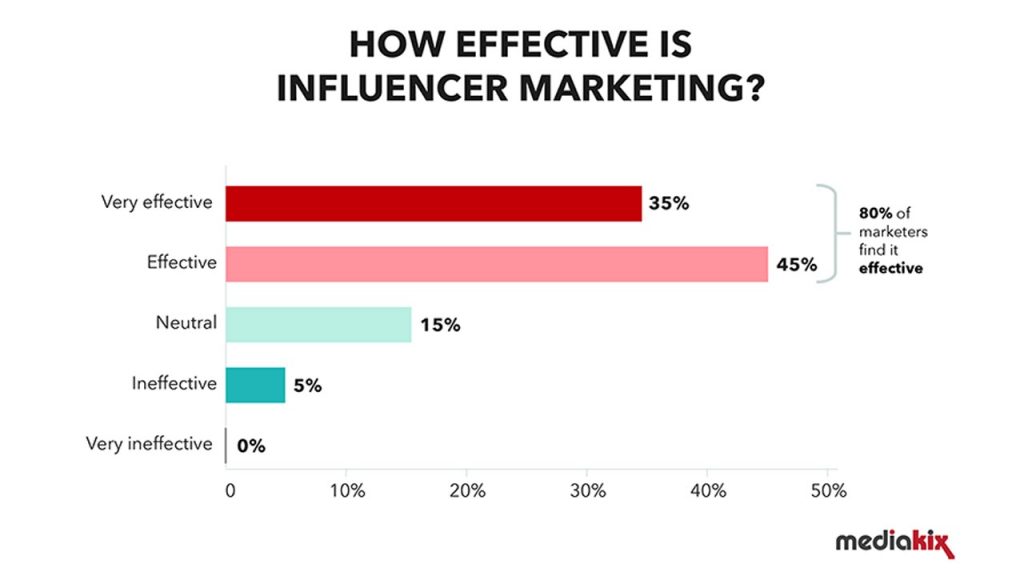 Regardless of the genre of games, influencer marketing is probably one of the edges where big and small companies will put a relevant part of their marketing budget. The mobile industry and all kinds of mobile game categories point this way.
Influencers have a real follower base who trust them and value their opinions regarding many topics. Especially in gaming, gamers pay special attention to what influencers have to say and their different approaches.
According to Martech.com, 40% of Internet users have ad blockers installed on their computers, and 15% have them installed on their smartphones.
What does it mean?
Well, that the chance of your ads being visible to your target audience is minimized to half, at least, even if you are paying for ad advertising on social networks and leading platforms.
Regarding the aforementioned, influencer marketing appears like an excellent way to avoid this problem and truly connect with your potential buyer. 
What's more, according to digitalmarketinginstitute.com, businesses that invest in this kind of marketing strategy earn $6.50 for every dollar they spend. Others, and depending on the influencer's reach and the campaign, can even make $20.
Another interesting statistic comes from business2community.com. The website says that 40% of users purchased products after seeing an influencer use or promote them.
But why does it work?
Simple. Because 70% of teenagers trust the opinions of the influencers they follow.
The same site tells us that 60% of teenagers consider the advice given by the influencers to whom they are regulars.
With these statistics, it is clear that influencer marketing is a must-have channel.
Engage with Indie Mobile Game Communities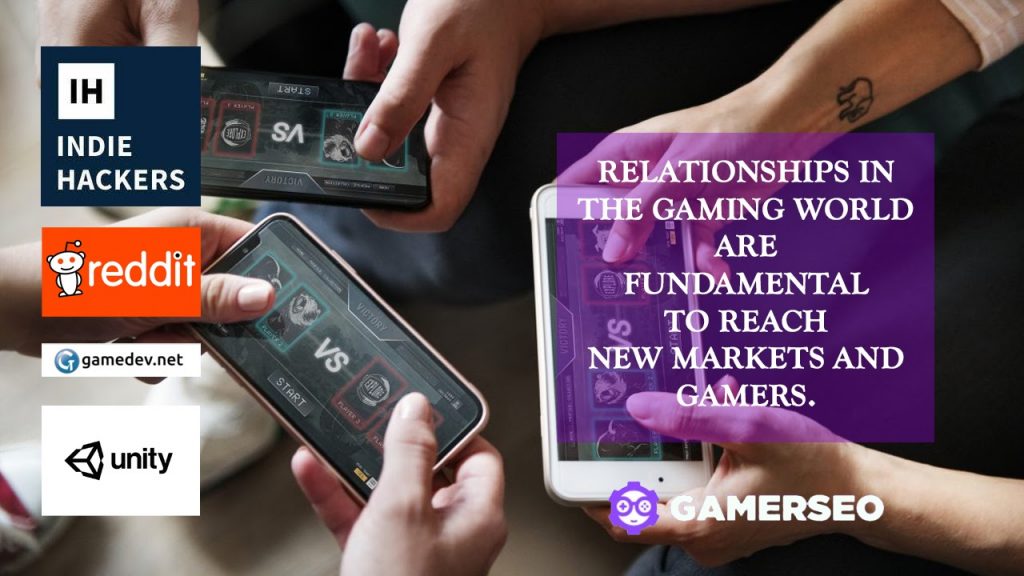 Mobile game communities are a relevant part of mobile game marketing. In these communities, you will find a lot of other developers, gamers, directors, producers, and others who can help you in your path.
Don't forget that relationships are vital in this world!
Also, you can find some people who want to test the most exciting part of your game. This way, you can receive feedback and improve your product if it's necessary.
Keep in mind these communities can be a 'bit' ruthless. Thus you have to be strong and resist the comments and the criticism.
You will get honest opinions, so be prepared for critics and positive comments as well. If your game doesn't look so good, the community will clarify that your mobile game is deficient. Use the criticism to improve any aspect of your game and make it better in the eyes of gamers.
Some examples of gaming communities you should consider are the following:
Be Free-to-Play and Inspire User-Generated Content
The main goal here is to turn your mobile game into viral status.
But, how can you do this?
Of course, it's not easy. It requires a lot of effort and an interesting combination between a free-to-play model and content generated by users.
Content generated by users?
Yeah. There are a lot of games (it's more of a fashion) that adopt this free-to-play model and then sell in-game items that can boost your performance. Sometimes these games just offer cosmetic items, such as skins and victory movements.
This is precisely the point. You can allow players to decide what kind of cosmetic items they want to be introduced in the next season. You can even create a competition where gamers present their skins, items, or victory movements.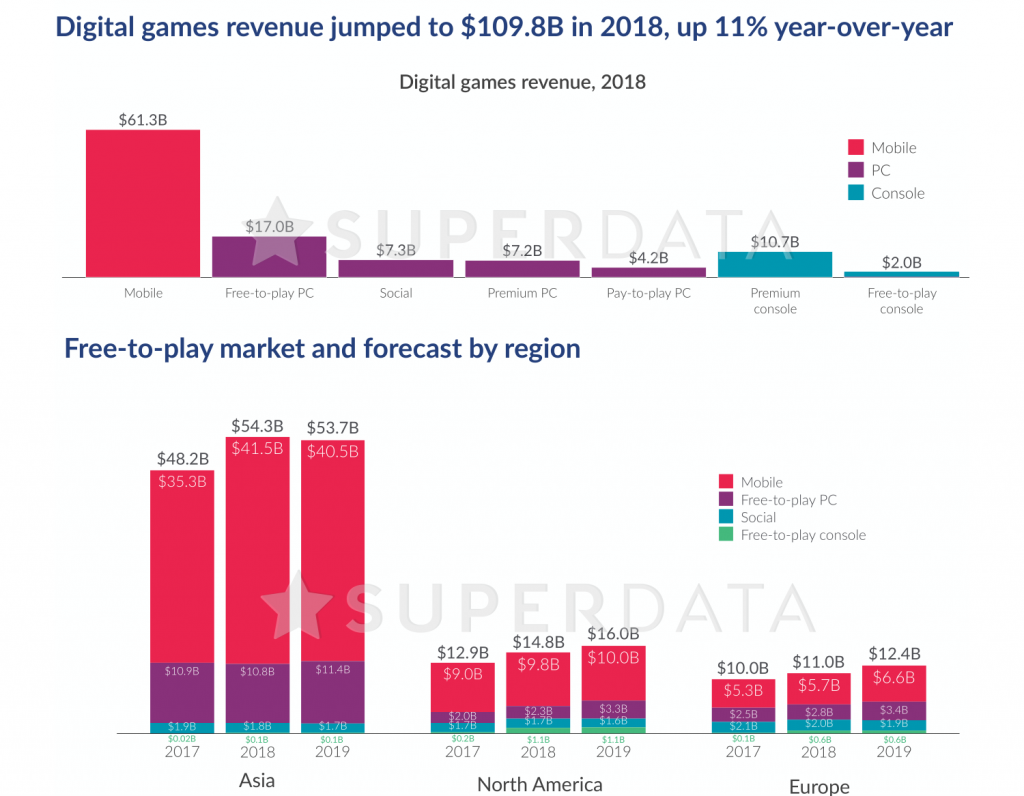 Source: Superdata.com
What's more, you can release a challenge asking people to participate creatively in imitating these movements. People love to see how more users do funny things related to their favorite games.
Some time ago, Fortnite, the battle royale king, established this type of interaction between the in-game items-skins and users.
You know that something very characteristic of Fortnite is its avatar dances.
Over time, more and more users started to play the game (since it's free). Due to this, the dances started entering into the public consciousness.
It was only a matter of time before people were taking videos of themselves dancing and calling it the Fortnite Dance Challenge.07
With a model like this, you can keep your gamers engaged with your game beyond the gameplay.
Pay Celebrities to Star in Big-Budget Ads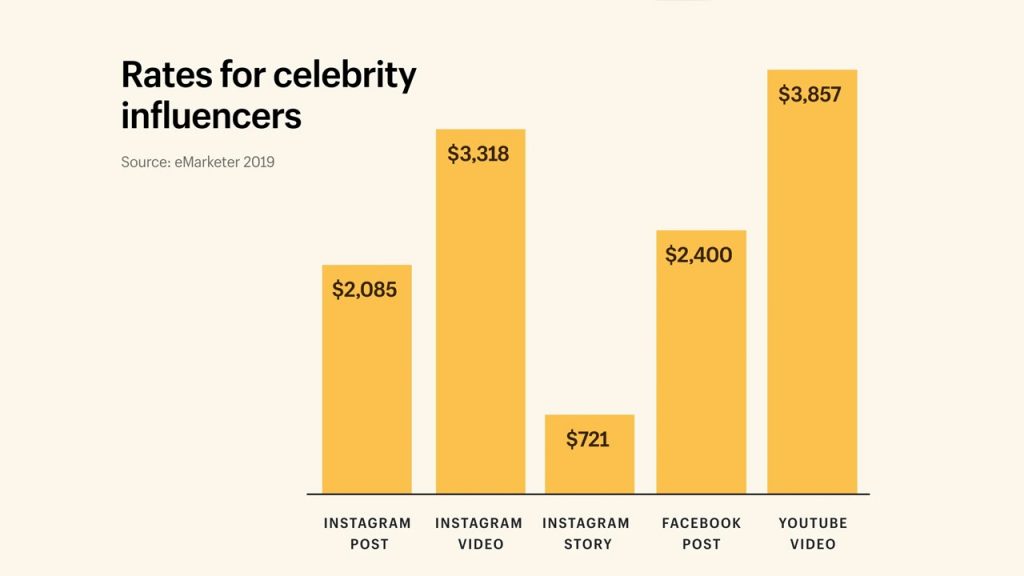 Source: Shopify.com
You can hire a celebrity, a mega-influencer, or a mid-tier influencer (depending on your budget) to be the visible face of your marketing campaigns and support your development. Of course, this celebrity should have charisma and be loved by a huge group of people.
However, even if you have the celebrity endorsements, be aware that it's not enough to have a celebrity or a big influencer in an ad. This does not assure you that your game magically will get more users.
It's fundamental you develop a great ad concept and make the celebrity or influencer look like they enjoy the game and are genuinely interested in it.
Conclusions
Positioning your game in the apple app store or another store is not easy, but you can't fail with the help of connoisseurs in the field.
But get the latest news! If you still have some doubts about marketing strategies and want professionals' advice, you've arrived at the right place.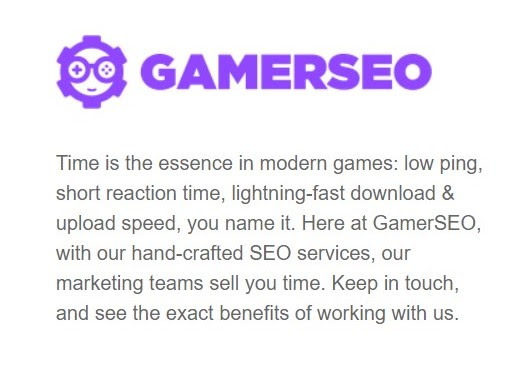 Here, in GamerSEO, we are the professionals you need. Our online marketing agency will take care of your strategies by giving new ideas and helping you to reach all your goals.
Do you want to reach more users and marketers?
Get influencers playing your game! Leave it in our hands!
Do you want your game recognized? Maybe you need more tips to be successful in this regard?
That is our job! We save your time and make the best decisions to make your life easy!
Use our form to contact us. We will be happy to give you more information and help you drive new users to your mobile game by creating a new one-page website for it, implementing an SEO and ASO strategy, and providing case studies for your cause. 
You can always create an account and subscribe to GamerSEO and be aware of what we have for you. We invite you to be an active participant and take advantage of our gaming knowledge.
FAQ
What Is Mobile Game Marketing?
This concept describes all the strategies you can use to position your mobile game better in the search engine results. Besides, this kind of marketing drives more users for your app or game.
Where Can I Market my Mobile Games?
You can market your games directly on landing pages, where you quickly show people how to acquire your games. You can also use an app store optimization to reach more users and create an email list to notify your users of the news. Do not forget social media and gamers communities, spaces where you can get meaningful feedback.
Which Marketing Strategy Is Used for Mobile Apps?
Research target market;
Make your app visible in app stores.
Start a blog.
Create viral video content. 
Measure your app KPIs. 
Reach your audience with social networks. 
How Do I Promote my Mobile Game App?
One of the best ways is to create a good landing for your game, or a good site on social media. Look for a smart place in the app store pages and spread the news. Last but not least, create ads campaigns. The result will be an increasing number of players in your mobile game.
All right reserved. Copyright 2021.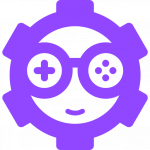 Marketing Director with over six years of experience in the field. Managing teams carefully and out-of-the-box thinking is his main factor in growing businesses through the right marketing practices. His Outreach Specialist background helps him to develop highly converting and organic campaigns.