Users who click on PPC ads on Google are 50% more likely to purchase than those that come to the same website through organic results.
However, they actually need to click on the ad to see your offer. That's why having high click-through rates in terms of paid ads is so important.
In this article, we'll cover the crucial aspects of Ads CTR in detail. After reading the text, you'll know:
What is Ads CTR;
What factors affect it;
How to improve it to utilize your ad spend.
Hop in!
Read Later: Sponsored Content vs Native Advertising – Big Differences, Great Results
Table of contents
What is CTR? The Definition of Click-Through Rate
CTR stands for Click-Through Rate. It is a ratio that measures how often your search results are clicked in relation to the total number of impressions. CTR is one of the most critical metrics in SEM.
The factors that affect Click-Through Rate the most are:
Ad Position – 40% impact. Naturally, the higher the ad appears, the more link clicks it gets.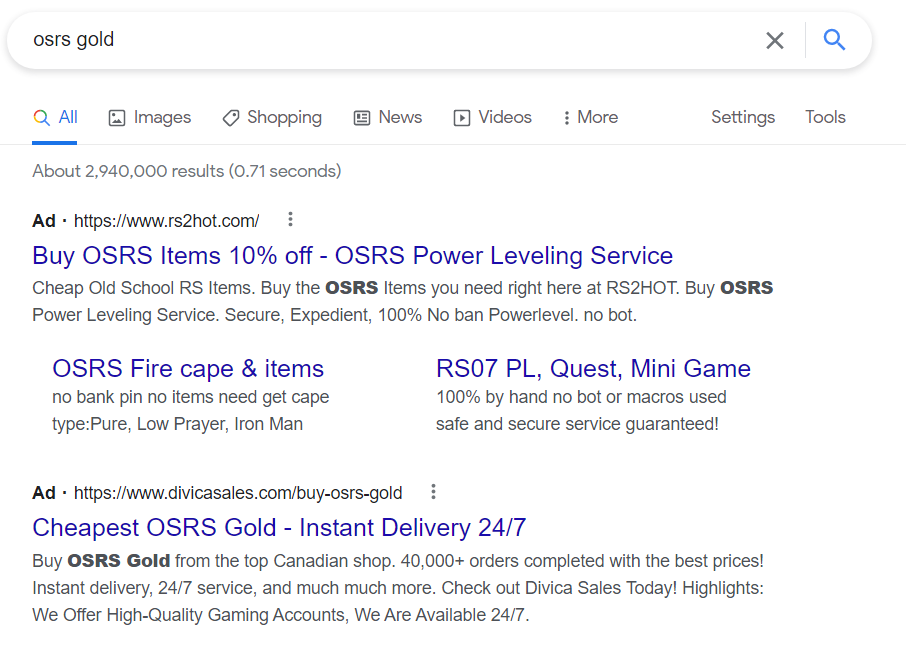 Ad Relevance to Search Query – 20% impact. Look at the picture above. The search ad results match the query; thus, they can score higher CTR.
Site Link Extensions – 20% impact.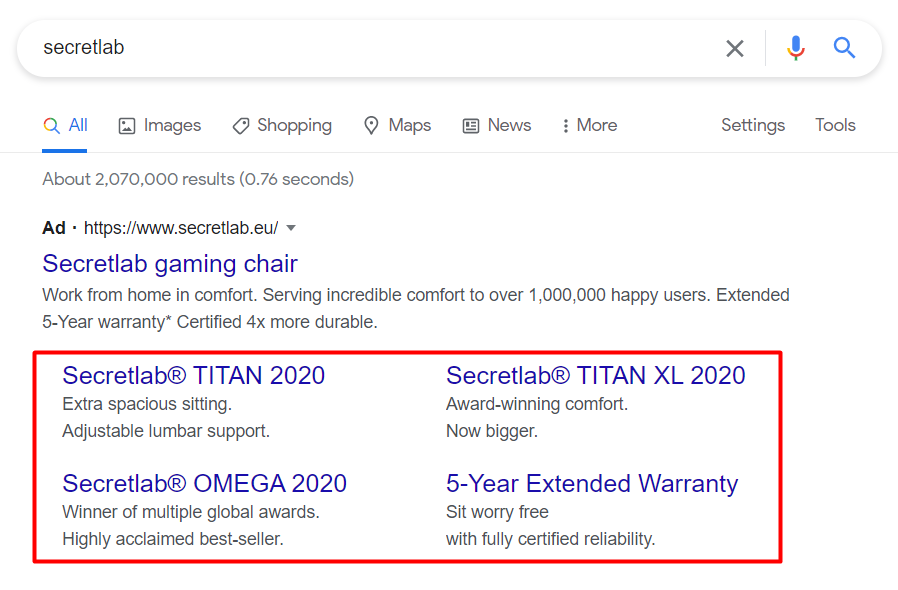 Sitelink extensions allow you to display multiple search results while occupying a single position on the search result page.
Ad Headlines – 10% impact.
Ad Display URL – 5% impact.
Ad Callouts – 5% impact.
Ad Quality Score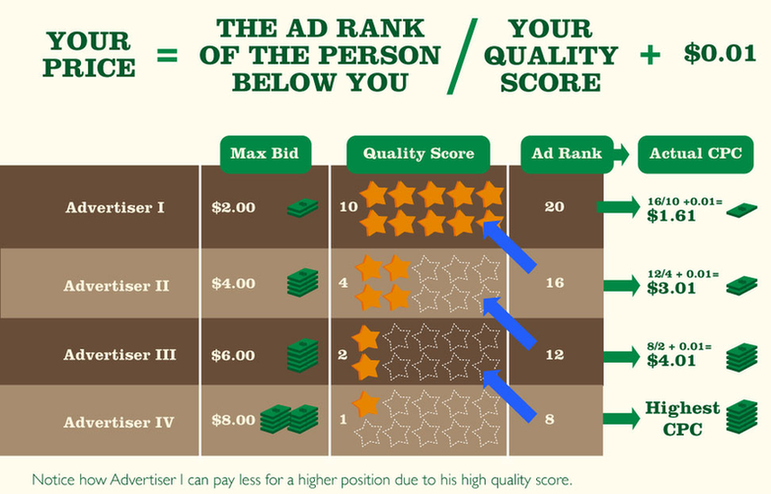 Source: wordstream.com
The most important factors influencing your Quality Score are:
The Average CTR of your Ads – Good CTR means your ads are relevant;
The Keyword Relevance – If your business is about gaming hardware, you need to opt for gaming hardware related keywords.
The Quality and Relevance of Landing Pages – Many Ad clicks with low conversion mean that people failed to find a solution.
The Relevance and Quality of Ad Copy – It shows that your ad is in the right place.
Historical Google Ads account performance – Historical data shows your results over time if you improved or not.
In most cases, Higher Quality Scores will improve your average CTR.
What is Ad Rank?
Google AdWords bidding resembles an auction, but it has its own rules. As many people believe, whoever bids the highest, wins.
These tactics don't work here.
Here, whosoever has the highest Ad Rank metric wins.
How is Ad Rank calculated?
Google said:
"When estimating the expected impact of extensions and ad formats, we consider such factors as the relevance, clickthrough rates, and the prominence of the extensions or formats on the search results page."
What's a good click-through rate?
Average CTRs vary for different industries. You can take Google's numbers as a starting point.
The average CTR of Google Ads is:
4 – 5% for Google Search Network;
0,5 – 1% for Google Display Network.
Any score above these average CTRs seems like a good one. You can check the CTR breakdown by industry.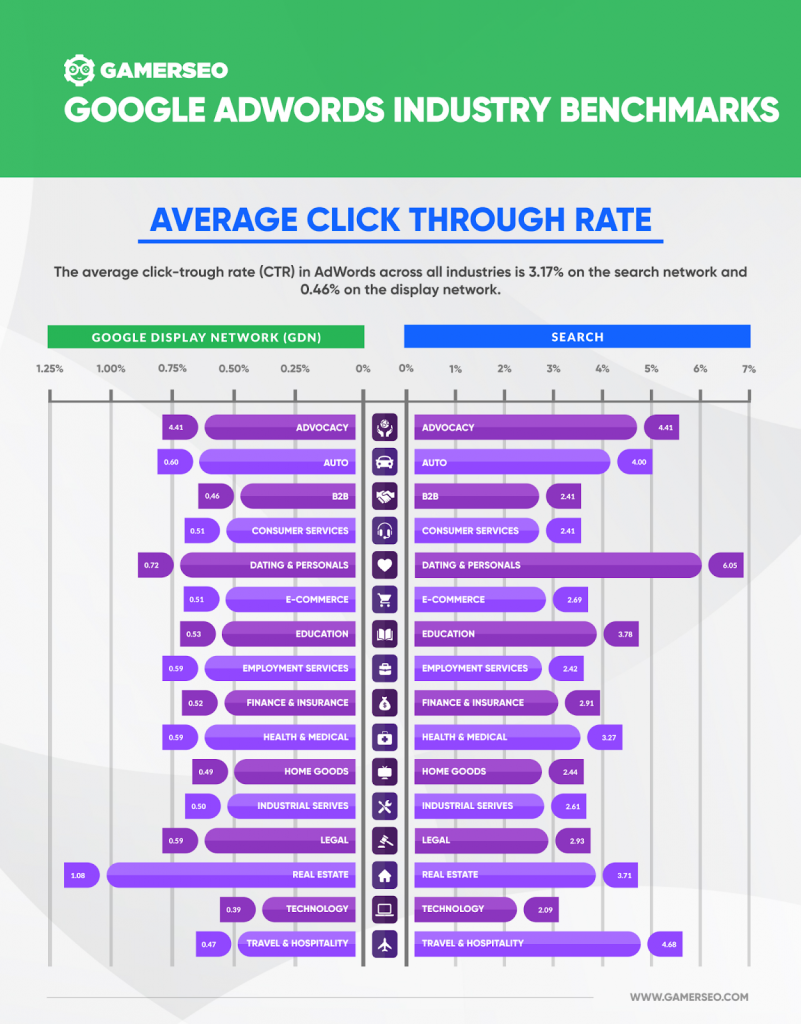 Also, other factors that affect your score are:
The type of the industry;
The competition within the particular niche;
The set of keywords you're attacking;
Individual Paid Ads campaigns on one PPC Account.
For branded searches, the average Click-Through Rate can hit double digits. On the other hand, broad, competitive keywords can net you a CTR of less than 1%.
Paid Ad campaigns mean spending money. Lots of clicks mean high ad spend. In theory, lots of clicks are desired by business owners, but those clicks must mean something. Empty clicks from people that only come to your website and don't convert means empty ad spend.
Your PPC campaigns have to be optimized well. Otherwise, your budget will not handle it.
Google Search Ads vs Google Display Ads
What is the difference? Which one is the best for your business? Which of them are better for building brand awareness, which will generate leads better, and which are for pure conversion?
We'll talk about it right now.
Google Search Ads
These types of ads have a relatively high CTR percentage compared to the former ones. They appear in the Search Engine Result Page for every individual keyword.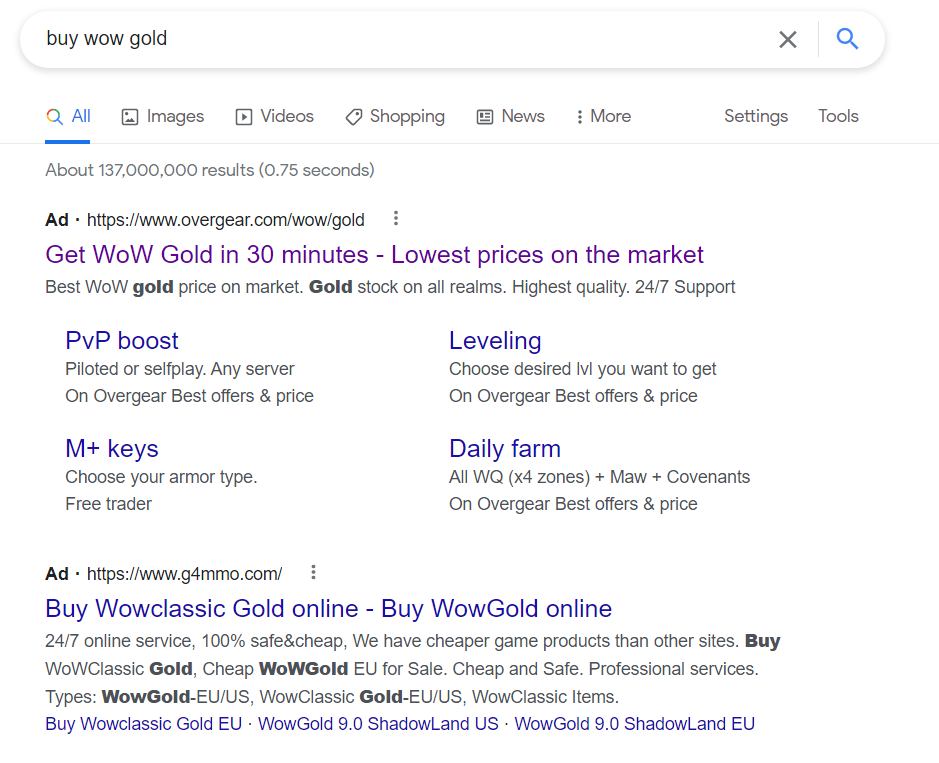 If your ads answer the searching question, there's a good to fair chance that searchers will click your article.
Google Display Network Ads
Most of the time, display ads are images, but they can be videos as well.
Which ones convert better?
There is a constant battle between a video and an image ad. 81% of businesses consider using video content in their digital marketing strategy.
We suggest you test both types of ads and see for yourself. What worked for someone else on the market doesn't have to transfer to your campaign.
Protip: note that visitors using ad blocking software (like AdBlock) will not see the display Ad.
Banner ads are the most popular Google Display Ads type. The types of banner ads that perform the best are:
Medium Rectangle (300×250)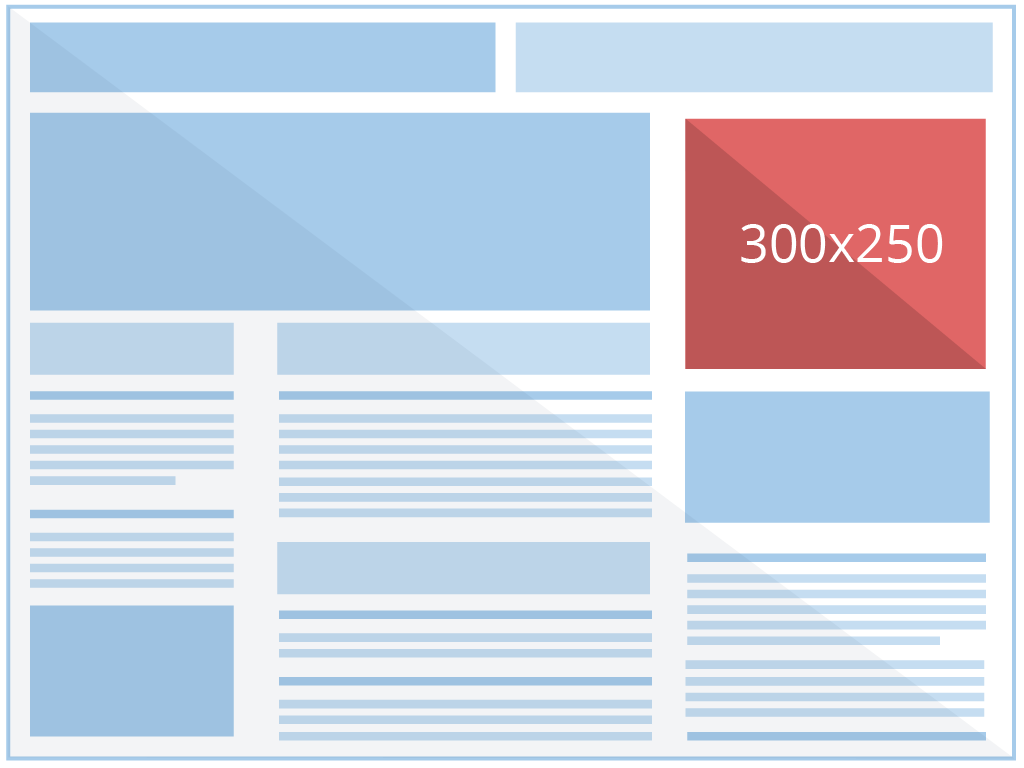 Large Rectangle (336×280)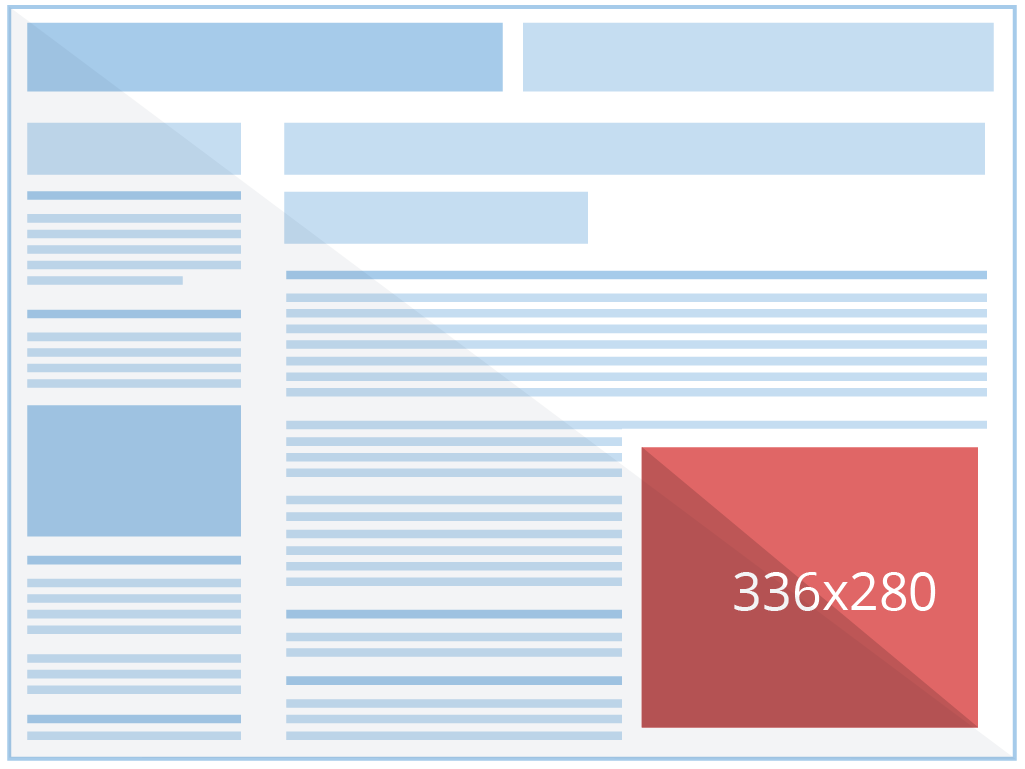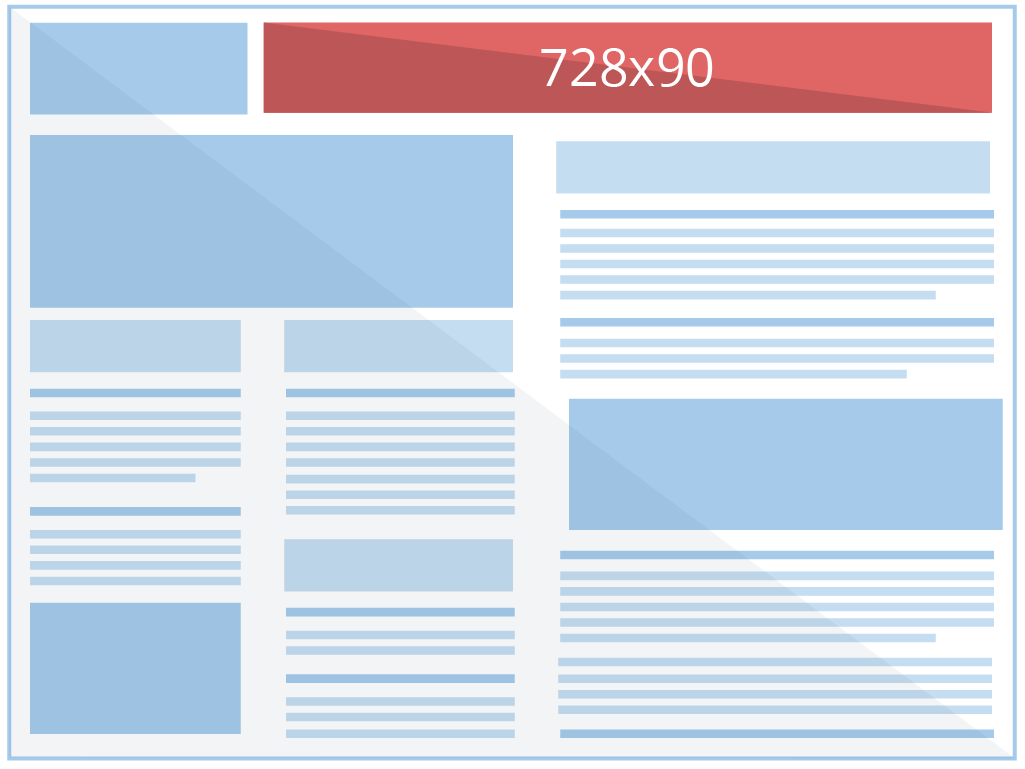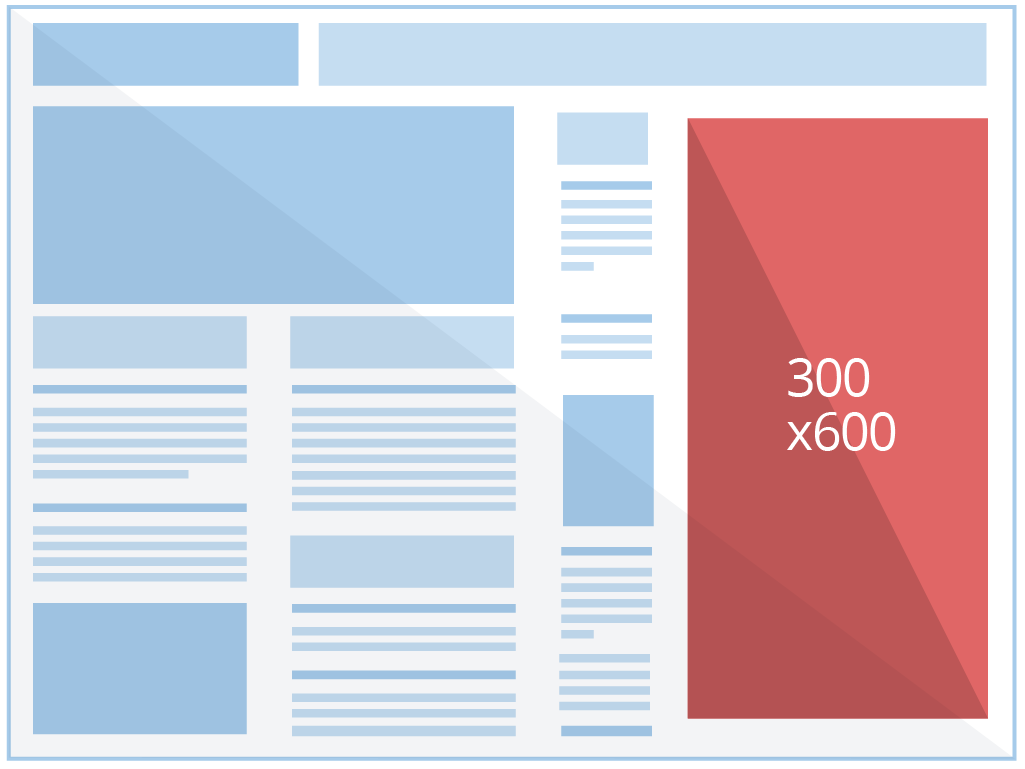 Large Mobile Banner (320×100)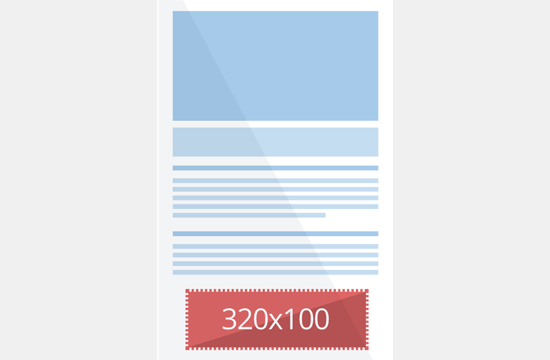 If you want to have high Click-Through Rates, you might want to consider these formats and different placement.
Social Ads
Social media are more powerful now than ever, as many people turn to social platforms seeking information and opinion. They are offering different types of ad formats and optimization methods. Therefore, it results in different CTR of ads.
Facebook Ads CTR
No wonder that PPC campaigns on this particular platform are the most popular.
Facebook had 2,85 billion registered users as of May 2021. It's twice as much as the whole population of China!
We are aware of the fact that a lot of these users are banned or inactive. The active Facebook users count is an astounding 1,4 billion. If Facebook were a country, it'd be the most populated country regardless.
1,4 billion potential customers in one place. It's a cherry on top for many advertisers.
Similar to Google, Facebook offers multiple types of advertising. The most popular ones are:
Brand Awareness Image Ads;
Local Awareness Ads;
Video Ads;
Link Click Ads;
Multi-Product Carousel Ads;
Offer Claims;
Dynamic Product Ads;
Canvas Ads;
Collection Ads.
According to Wordstream, the average Facebook Ad CTR is 0,90%. However, CTR varies depending on the industry and ad format.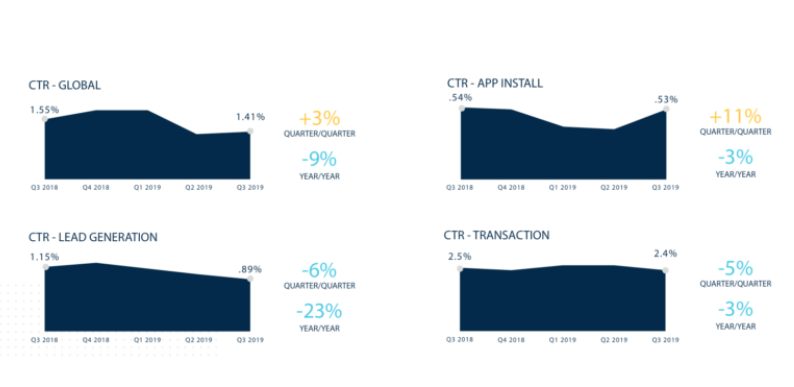 YouTube CTR
YouTube is the world's second-biggest search engine, with 2 billion monthly users. It's an even bigger advertising platform than Facebook.
Again, you will have tons of ads here blocked by adblocking software.
Here you have YouTube average CTR breakdown by industry type.
| | | | |
| --- | --- | --- | --- |
| Industry | CTR | Industry | CTR |
| Education | 0.56% | Sports | 0.31% |
| Fashion | 0.4% | Business & Finance | 0.38% |
| Telecommunications | 0.33% | Science & technology | 0.31% |
| Baby & Child Care (CPG) | 0.07% | Automotive | 0.65% |
| Healthcare & insurance | 0.45% | Adult beverage | 0.28% |
| Toys | 1% | Food (CPG) | 0.31% |
| Household appliances | 0.045% | Electronics | 0.38% |
| Entertainment | 0.43% | Art | 0.36% |
| Restaurants | 0.04% | Home & Garden (CPG) | 0.31% |
| Government & advocacy | 0.07% | Gambling | 0.023% |
| Health & beauty | 0.44% | Gaming | 0.9% |
| Travel | 0.78% | Retail | 0.84% |
| B2B | 0.28% | | |
You might want to consider investing in native advertising and collaborations with content creators. Have you been thinking about launching a YouTube campaign? GamerSEO specialists would be happy to create a campaign tailored to the needs of your brand. 
How to Increase CTR of my Ads?
Optimizing your ads is crucial in your PPC strategy. Having a high Click-Through Rate builds trust in the eyes of Google (and a regular user). On the other hand, low CTR may be a signal for Google that your new ads will also be of poor quality.
With so many factors affecting the Click-Through Rate, it usually requires professionals to create successful PPC strategies.
However, let's have a look at which aspects can't be left out while working on the CTR of your ads.
#1: Put a Special Offer in Your Headline
A Unique Selling Proposition will dramatically increase the number of clicks your ad is receiving.
One of the best USP examples is the car rental company Avis' campaign from 1962.
Back then, Avis was losing to Hertz, the unquestionable market leader. They hired a famous marketing agency Doyle Dane Bernbach which came up with the all-time great USP.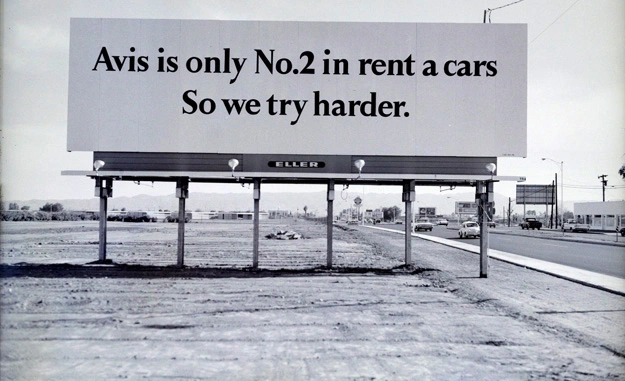 In the first four years Avis used the slogan, they jumped from 11% market share to 35%. Hertz executives calculated that by the year 1968, Avis would need a new campaign because they will no longer be number 2.
This example shows how you can turn your shortcomings into an advantage.
So, what do you have that your competitors are missing? Why is your product better? Do you have any ideas?
#2: Put Main Keyword Phrase in Display URL
An exact keyword in the URL address not only improves your Ad Quality Score, but it also looks more legitimate on the Search Engine Results Page.
GOOD

BAD

#3: Test Different Types of Ads
Running a successful PPC campaign is often a trial and error effort. Trying various types of ads will give you an insight into what works best.
Google Optimize feature within your Google Ads dashboard allows you to run A/B testing. You can test a different ad on your website. After 90 days, the data is collected and analyzed.
Then you can see and compare the overall effectiveness of your ad units. The ones with higher CTRs will stay, and you can dump the ones with significantly lower CTR.
The most straightforward way is to create multiple ad creations for the same keywords and analyze their performance. The ones that are doing fine can stay, and you can delete the bad ones.
#4: Know Your Target Audience
Audience targeting is by far the best option to not only increase your median CTR but also strike more deals. After all, with your product or service, you want to speak directly to ad viewers that may need it.
Targeting the wrong audience with your paid ads is a money sink.
Persona and Antipersona
These are the keywords in every PPC campaign and basically in any part of digital marketing. These two terms are the foundation of success in paid campaigns.
Many advertisers and businesses make the mistake of not preparing the persona and, more importantly, antipersona. A lack of structure will make your ad spend high, thus lowering the ROI and increasing CPC.
Persona is the type of client that may be interested in purchasing your product.
Antipersona is the exact opposite. In this group, you have people that will never be your clients.
For example, if you're selling online games currency in games available only for PC, targeting mobile users will be a flop. You will score much higher CTRs when targeting PC users exclusively.
#5: Make ads more relevant to keywords
Spam is the most basic mistake in Internet Marketing.
Searchers are well aware of what spam is, and they've learned to ignore it. You don't want your ads to be ignored, right?
Make sure that:
Your Ad matches the keyword;
Your Landing Page content matches the Ad and the keyword;
Everything fits the user's search intent.
Read Also: Types of Search Intent: Understand the Needs of Web Users
Your perfect ad copy should provide additional information about the product. Only this way, you have a chance that the prospect will perform the desired action.
#6. Select correct PPC Ad Formats
The chosen ad format should match your company's theme. We've already talked about Google Search Ads vs. Google Display Network. You know the average CTRs of those two.
You can also consider:
Social Media Ads – Choose the right social media platform. You will find different types of clients on Reddit, Facebook, and LinkedIn.
Remarketing Ads – These types of ads "follow" a user all over the Internet after they visit your website.
Email Marketing – It is an advanced method and it requires lots of preparation. However, email marketers usually do their job well.
#7. Punctuation Signs Matter in Your Ad Copy
The Description Line One is among the first elements of your ad that potential clients will see. Different punctuation signs will cause different effects. You can use it to your advantage.
Period – A complete sentence is displayed;
Comma – Your Ad headline will not be extended;
Question Mark – It will be displayed, allowing you for a question headline;
Exclamation Mark – It will not be displayed;
Hyphen – It will be displayed if it's not at the end of the Description Line 1;
Punctuation in the middle of Description Line 1 – If the sentence is finished in the middle of Description Line 1 and continues in the Description Line 2, Google will display the first one as an extension.
Conclusions
SEM is a broad topic. Paid Ads are just a piece of it, and many other factors will determine your eventual success.
We've helped many websites to have more traffic, a better conversions ratio, and more sales. We can also provide you with high-quality content and links. We have the tools to monitor your most desired keywords, measure the CTR, watch out for the best cost ROI and competitors' PPC campaigns. 
With us, high CTRs will be just a matter of time; thus, your PPC costs will guarantee a more profitable campaign. The cooperation will pay off, of course.
Do you have any useful information on the topic? Maybe you have a question? Speak up in the comments section. Keep track of us as we publish at least one valuable blog post a week.
FAQ
What CTR means?
CTR stands for Click-Through Rate. This is the rate at which your ads are clicked in relation to impressions.
How to achieve Higher Click-Through Rates?
There are a few elements you need to take care of to achieve a high average CTR:
Work on your product.
Research your target audience.
Work on the Ad copy.
Improve your Ad Quality Score.
Provide users with high-quality content on the landing page.
Choose the right keywords.
Make your ads relevant.
How to Increase Conversion Rates?
Avoid cold marketing. It is better to reach a smaller audience that can be interested in your services rather than the target audience not interested at all.
Bringing qualified leads will help with that.
What is the Average CTR of Google Ads?
Acerage CTR for Google Search Ads is 4 -5% and for Google Display Ads 0,5 – 1%.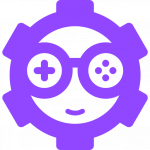 Marketing Director with over six years of experience in the field. Managing teams carefully and out-of-the-box thinking is his main factor in growing businesses through the right marketing practices. His Outreach Specialist background helps him to develop highly converting and organic campaigns.