Beginning a career in the crypto world can be challenging, especially when talking about NFT traders and the minting process. There are many aspects to worry about, like paying gas fees and other requirements from NFT trading.
Several NFT marketplaces offer free minting for digital assets, so the NFT collectors and potential buyers just have to worry about the gas fee itself. In order to know where to find these free NFT minting spaces, it is important to understand how to do it.
What Is an NFT
A Non-Fungible Token (or NFT) is a digital token that can not be replaced by anything else. It can be a picture, music, sketches, and other things.
The sale of these tokens has been getting hyped in the last few years, with many new technologies emerging daily. This market growth is mostly dedicated to NFT creators and famous figures that promoted collections that became a gold mine for investors.
Most of the recent NFT drops are stored in the Ethereum Blockchain, a decentralized network. This grants the NFT owner total control over the process of selling, exchanging, or any other operation, dispensing the need of third parties, like in a bank account for example.
What Is Minting in NFT Sales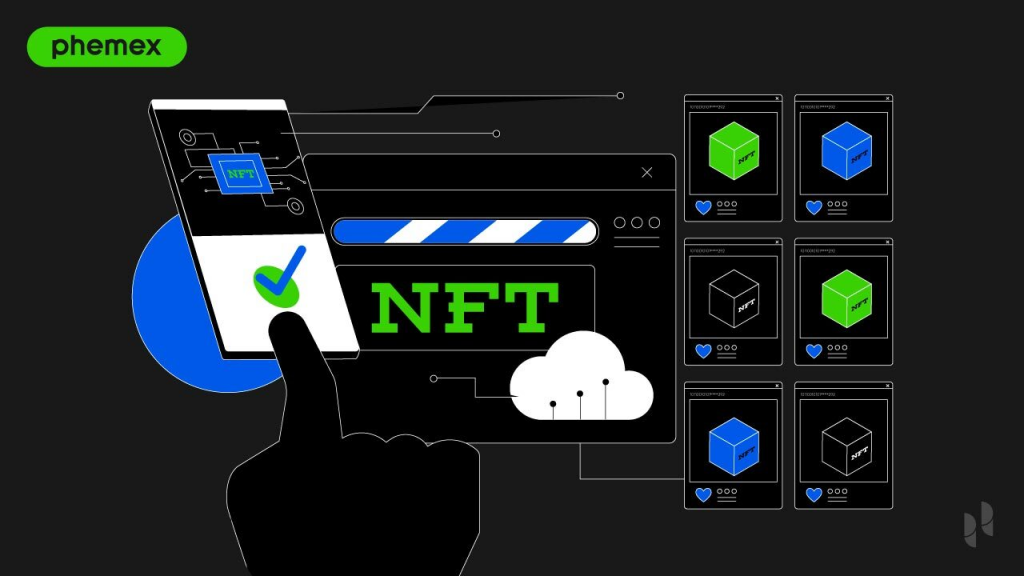 The minting action is basically publishing a unique digital asset on the blockchain. This way, this token can be bought, sold, or exchanged by people.
The concept of minting is normally attached to NFT art and general NFT collections of drawings and sketches since it's the most famous part of this universe because of collections like BAYC and Crypto Punks. But you can mint NFTs that go far beyond just drawings.
Lazy Minting
Another very famous concept when we're talking about the NFT market is lazy minting. Since minting in the Ethereum blockchain or any other is normally not cheap, with expensive gas fees, some people that want to be investors or maybe aspiring NFT creators give up..
With this in mind, the NFT community created this solution that takes some advanced techniques to work. The result is the "elimination" of the publishing gas fees cost by rolling the fees to the same transaction of the NFT sale. By doing this, the creator avoids paying the fee by including it in the NFT collection price.
Why Are Gas Fees So High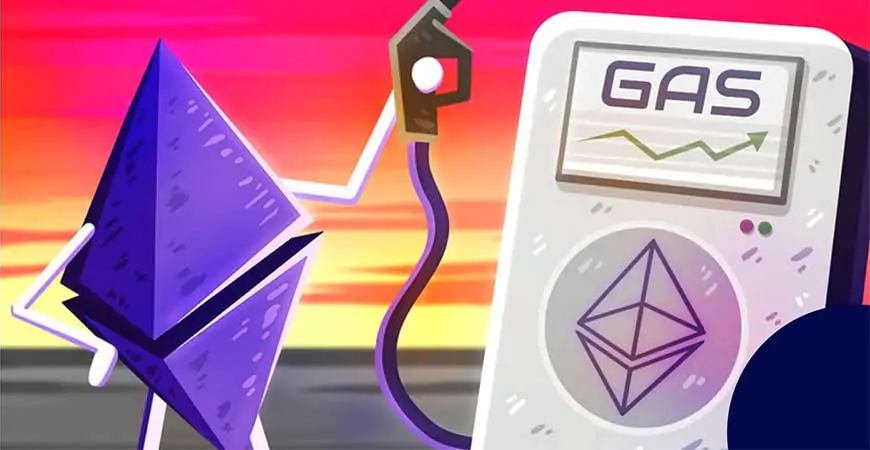 Everyone wanting to mint NFTs knows that the gas fee is an inevitable part of the process, but many of these people who create NFTs don't know how the price works. The fee has a dynamic price that changes every minute.
The more people try to post projects and have the approval of the blockchain network, the higher the fees get. This is why waiting for it to get low is a commonly used technique for people creating NFTs.
Average Mint Cost
The mint cost of an NFT collection will depend on where you publish it. From the blockchain to the NFT marketplace you choose, each one will have its own fees.
On OpenSea, for example, the minting fees normally are around $70-$400. On the other hand, there are some options like the Polygon blockchain where you can mint an NFT for free, having to deal only with the minimal commitment of marketplaces
NFT Marketplace for Free NFT Minting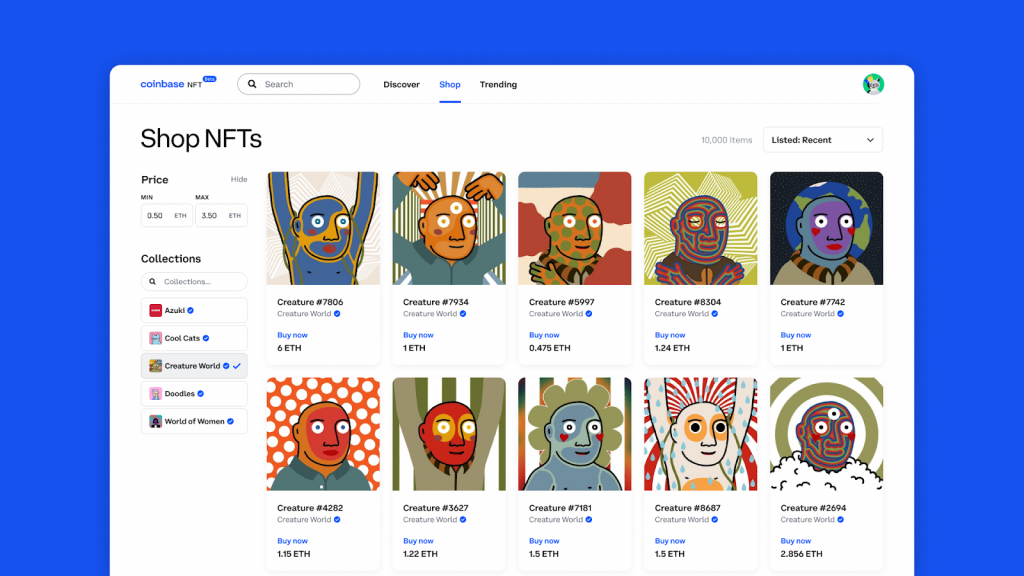 There are many online platforms for users to mint NFTs, each with its particularities and NFT calendar. Check them and see which one you think best fits your project.
Here are the most popular ones used to mint an NFT for free and find prospective buyers for selling your own NFTs:
OpenSea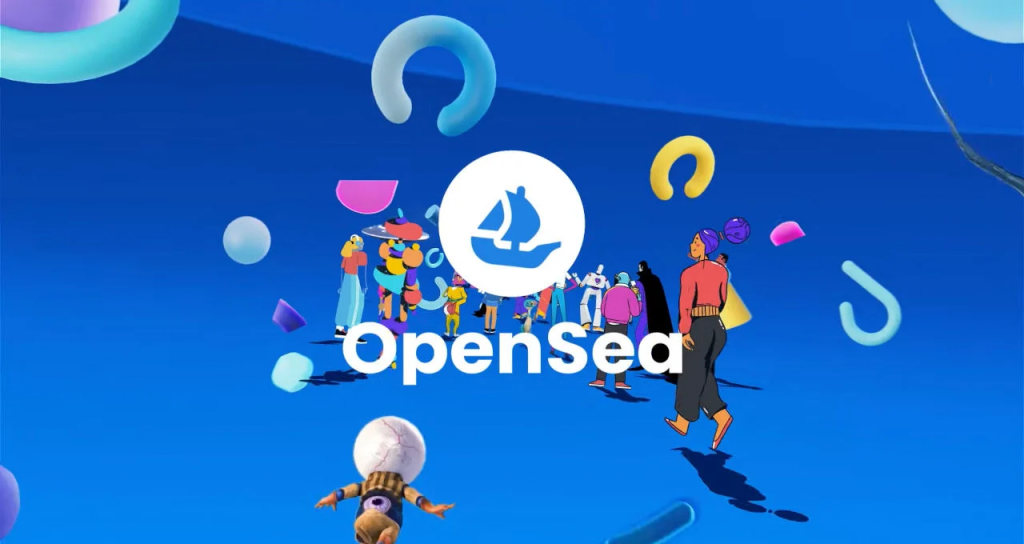 Probably the most popular NFT marketplace available on the internet and also one of the best. The website also allows you to mint NFTs for free through the use of the Polygon blockchain.
By not using Ethereum the user not only gets rid of the typical minting fees but can also publish an unlimited number of digital artwork pieces. It is also good to remember that OpenSea requires you to connect your account to a crypto wallet, like Meta Mask.
Rarible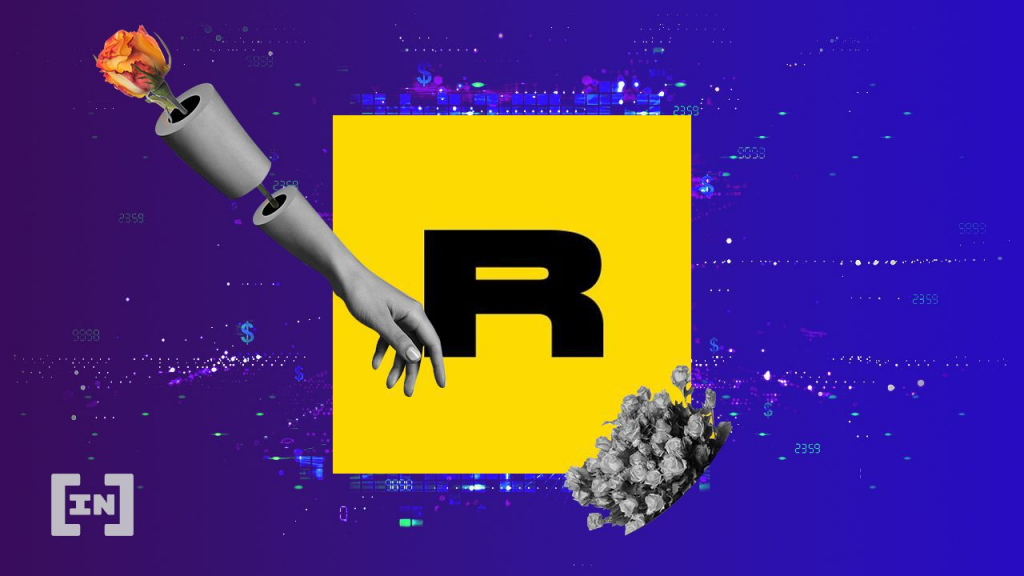 Another great platform for gasless minting is Rarible. Here you can easily enable the lazy minting option when creating NFTs for publishing on their marketplace.
Remember that in this kind of operation the creator has a free minting fee and the same is transferred directly to the buyer. This way, you can enjoy all the benefits and tools of the platform without having to worry about money to mint an NFT.
Mintable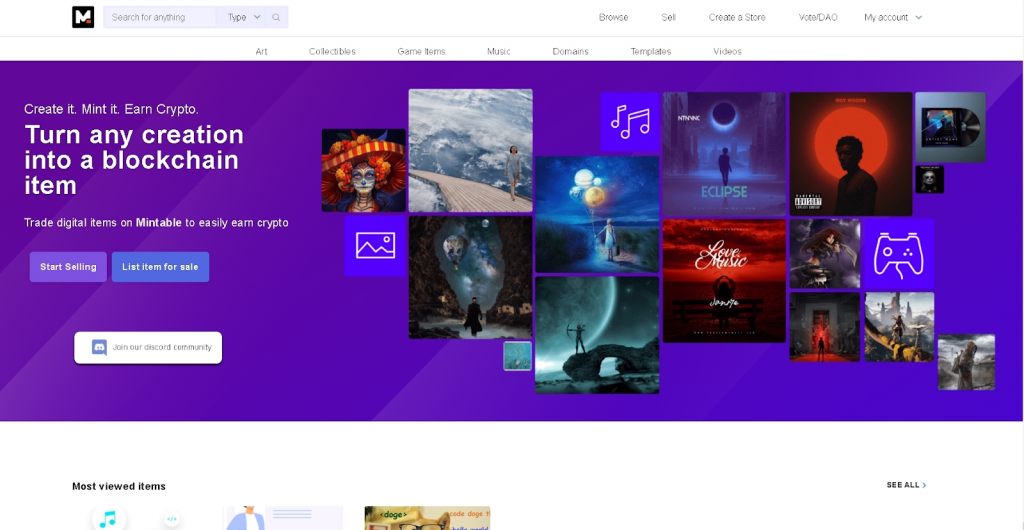 Just like most NFT markets, Mintable works with the Ethereum network, which normally implies enormous fees to do anything. On the other hand, the website is one of the best for beginners, with an easy interface and a simplified process for both buyers and traders. This allows you to understand clearly the steps involved in the process, something that can be a little more complicated in other platforms.
Mintable also allows free minting for your NFT project, so you don't have to worry about Ethereum's fees and process. It is valid to remember that Mintable has a policy of a 5% service fee to complete a sale. You won't have to pay it from your pocket, but it'll be discounted directly from the sale's value.
Communities to Talk About Free Minting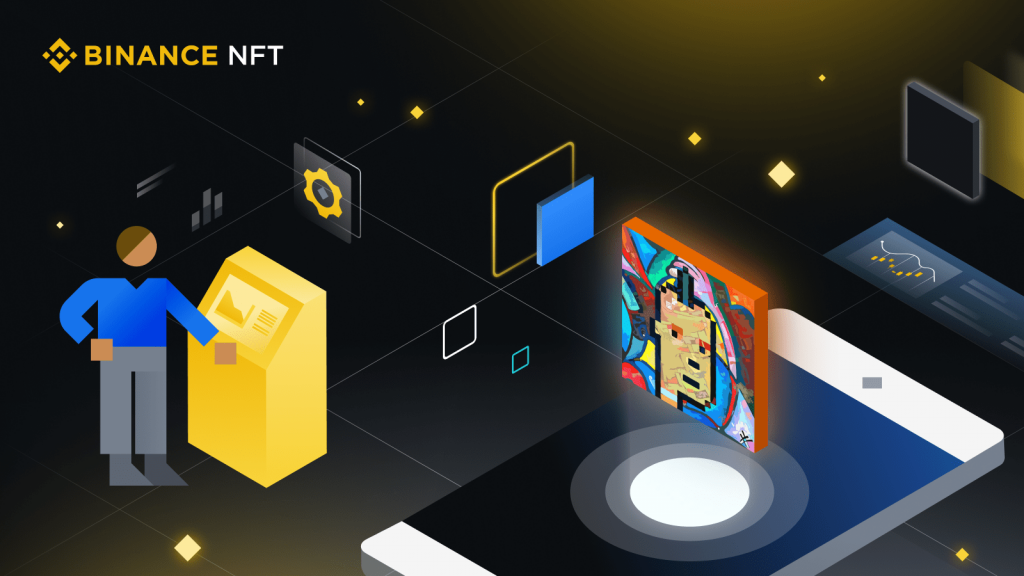 Another way of getting informed about minting techniques and tips on publishing your NFT for free is through the millions of communities worldwide. They are a great way to talk with people who understand and are willing to help you with your doubts.
These communities discuss topics regarding the NFT world, no matter if it's about new profitable collections or a mintable gasless shop – you will definitely find what you are looking for. Here are some of the leading websites where you can find these communities and do your own research:
Discord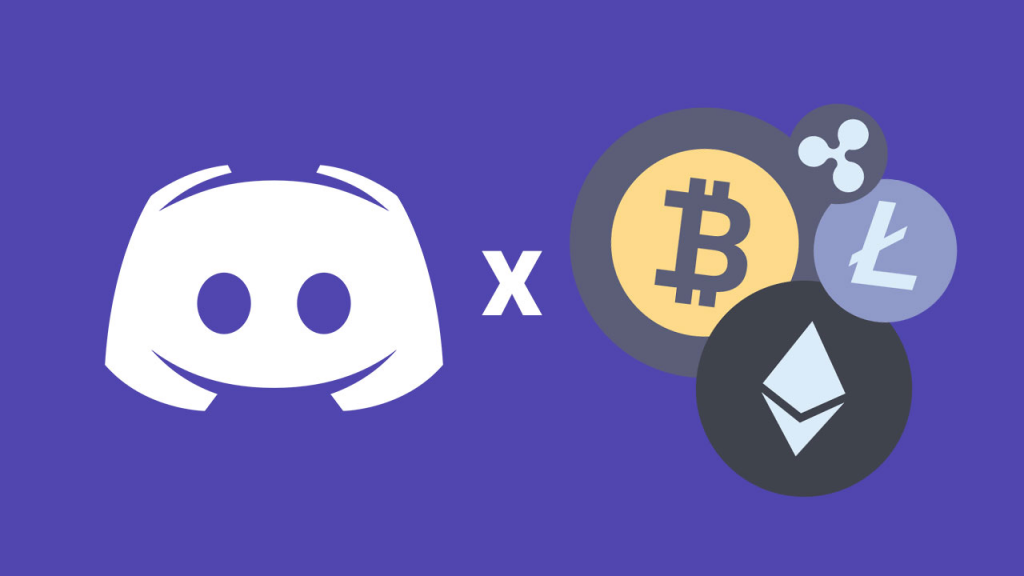 Discord is one of the best places to find communities about NFTs regarding the most diverse subjects and topics. Here you can find tips on selling NFTs for free and lots of other things that may help you.
You can also find official communities from minting websites like the OpenSea marketplace community. This social network is worth looking at to discover new things about the NFT world.
Some examples of Discord communities are:
Binance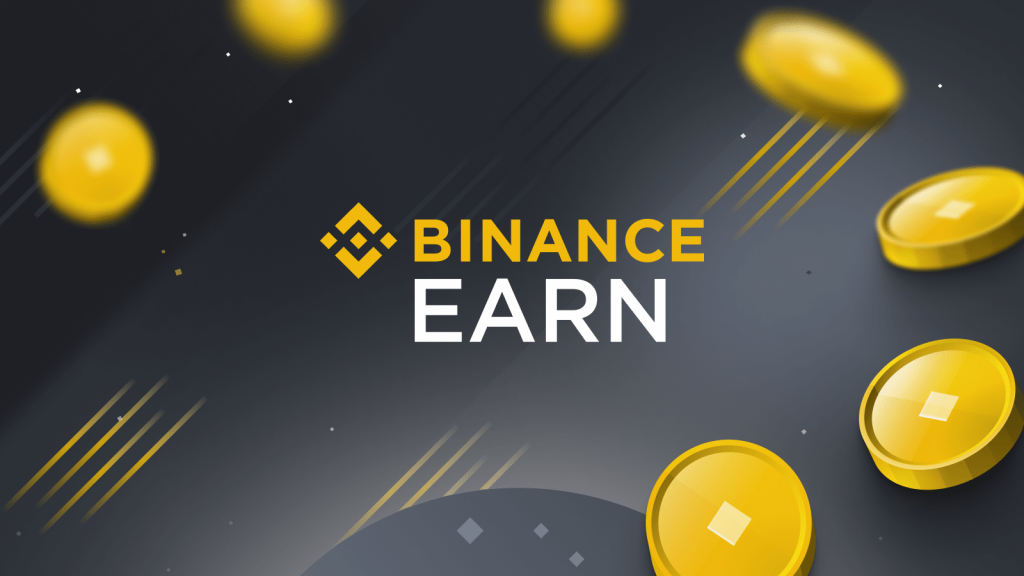 More than just a marketplace for new NFTs and statistics for crypto nerds, Binance has one of the biggest NFT communities in the world. No matter if it's the forum on their official website or on other platforms like discord and Twitter, there are always people willing to give support.
Binance has a huge presence in almost every part of the NFT world, from the creation of NFTs to step-by-step guides to create awareness of topics that many people don't know. It is definitely a great idea to check their official website and forum.
YouTube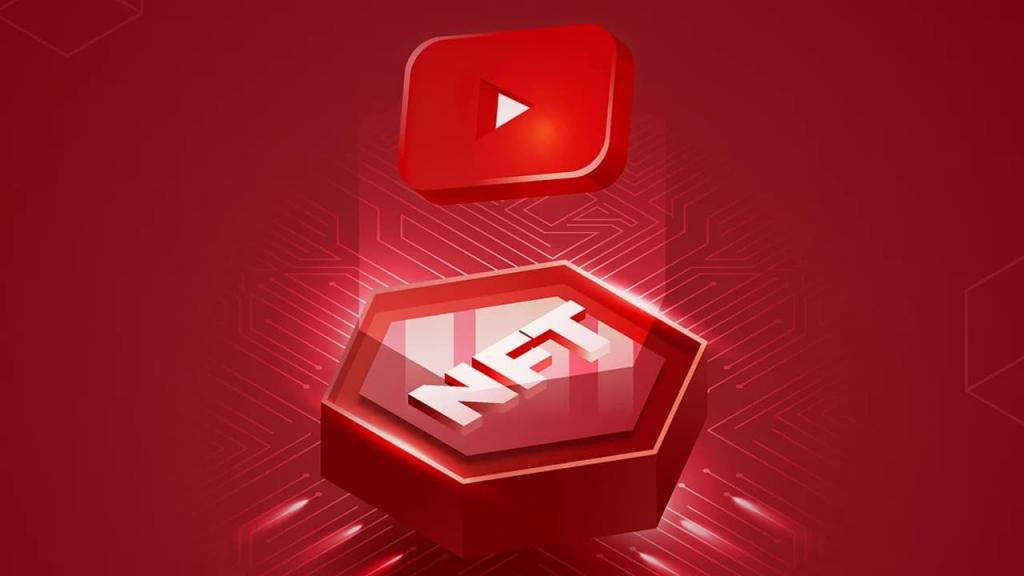 YouTube is not just a great place to find videos about how to mint NFTs for free, but also to find communities to talk about these topics. NFT enthusiasts and experts have a huge presence on the platform, with thousands of channels for you to check out.
Some of these channels have official communities on other social media that you can enter for free. Feel free to consult your doubts with more experienced members.
Some examples of YouTube channels with huge NFT communities are:
Conclusion on Free NFT Collection Minting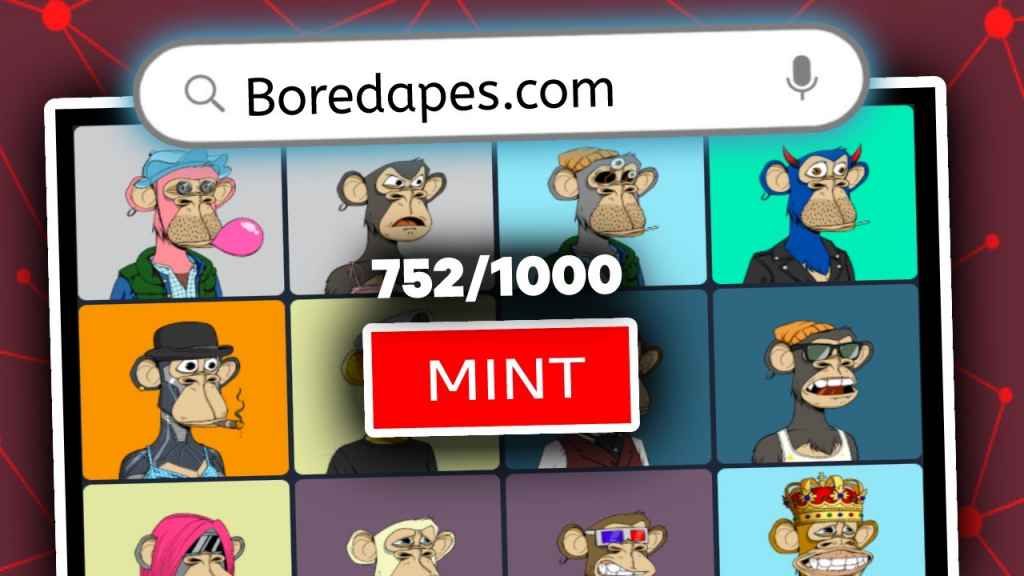 The NFT world can be a tough universe to get in, especially because of the astronomical fees that some marketplaces charge. Knowing where and how to do the minting process of NFTs for free can be the opportunity for many artists to make their first steps.
With this in mind, don't forget to check out both the communities and the markets to know the best way to avoid the mint fees when publishing your NFTs. Of course, this is more recommended for a beginner, aspiring NFT creator, or those who can't pay the fees from blockchains like Solana and Ethereum.
Now that you know everything you need, it's time to start minting your creations and making a profit. Be sure to analyze which market and blockchain fits your needs better, and don't be shy to ask the communities all of your questions.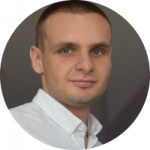 SEO specialist with over six years of professional experience. A/B test and Data-Driven SEO enthusiast. In his work, he focuses on the development and implementation of a strategy that achieves predetermined, specific goals. Privately, a fan of mountain biking.