Nowadays, Search Engine Optimization  (SEO) is a crucial strategy that both small and big ventures must adopt to get higher sales. Thanks to SEO strategies, small businesses have an opportunity to compete directly with industry giants for a place on the first page of Google results.
In this SEO strategy for a small business guide, we will address the following:
The importance of SEO for small business,
Aspects you need to consider to create a successful SEO strategy for your site.
In the first part of this article, you will discover the fundamental reasons to invest time, effort, and capital in SEO strategy. In the second part, we will address eight tips you should consider to boost your site's position in SERPs.
Why Invest in SEO Strategy?
Since the budget of a small business owner is limited, they need to make well-thought decisions. The questions you need to ask yourself in this regard should be the following:
How much capital can I invest?
What strategy has the best return-on-investment (ROI)?
Compared to other digital marketing strategies of any marketing agency, SEO can mean the best option in terms of ROI, especially when you combine it with blogging or other content marketing.
Most businesses often overlook SEO due to its 'invisible results,' as it is a long-term strategy. They would like to see an increase in the number of visitors and successful orders and sales immediately. Still, the best tool to achieve these results is SEO.
Compared to other strategies to improve your website traffic, such as social media engagement or email marketing, SEO strategy requires an initial investment.
This investment is mainly in terms of time, which involves making a complete diagnosis. Then the train will continue on it thanks to inertia, although this is only half of the battle.
Is SEO Right for my Business?
At present, many customers make their purchasing decisions based on what they find in the search engine results. This means if your business appears in the first place of the results, people are more likely to access your products.
This does not mean SEO is perfect for every business all the time. Marketing decisions depend on many factors. As a small business, you must consider the following:
Time. SEO is a long-term strategy.
Budget. You may not have the budget to compete with competitors.
Competition from ads. Currently, Ads are fundamental to a successful campaign.
Big competitors. Huge companies dominate some businesses. It can be challenging to compete.
In general, an SEO strategy is a good option for most businesses, especially for technology and gaming businesses.  People from these industries prefer to search for information through search engines.  
The real question is whether a small business SEO strategy fits your needs right now. For this reason, it is relevant that you take into consideration the four factors we mentioned previously in the most exact way.
The best strategy at this point is to combine these insights with other marketing methods, such as:
Google Ads;
Email marketing;
Affiliate marketing;
Since SEO strategy is a long-term strategy, using any previous methods can lead to faster results in searches.
How to Create SEO Strategy For a Small Business?
This section will find the best practices you can use to create a great SEO campaign for your small business. Follow them to reach the top in the search rankings. Keep in mind that implementing any aspect related to SEO should be preceded by thorough planning.
Research and Target Keywords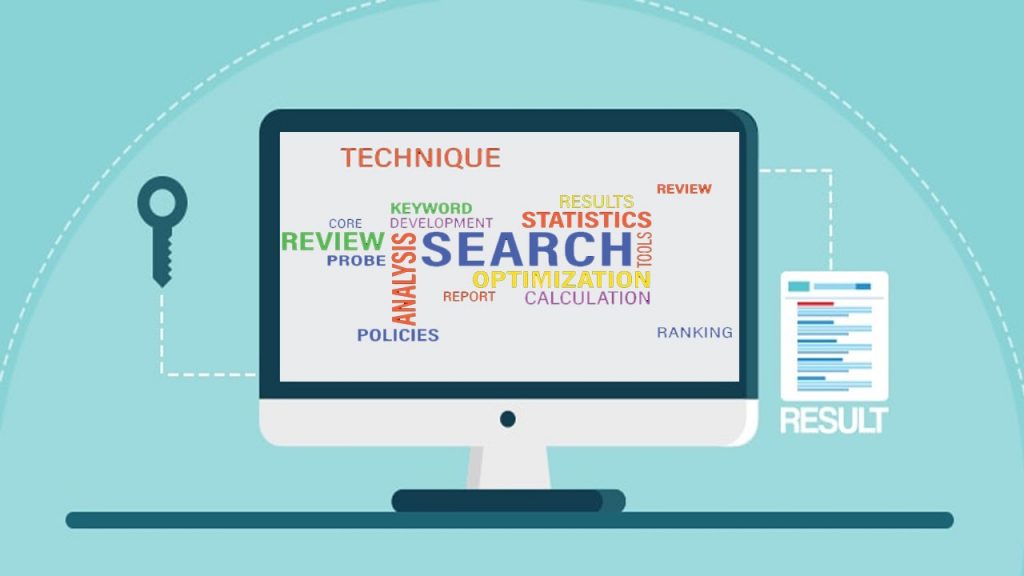 Knowing your audience is essential to establish a good SEO strategy since you must understand what they are looking for.
At this point, it is relevant that you do keyword research to find the most used words in your field. This way, people searching for them will see your website on the search result page.

The steps to perform successful keyword research are as following:
Look for topics and search queries related to your business in Google.
Use SEO tools to find the keywords with a high-volume search and low levels of competition.
With these main keywords in your repertoire, insert them in the key spots across the website.
In this regard, since you are a small business, you may not have a huge marketing budget. Nonetheless, there is no need to worry about the top organic listings for head keywords.
Long-tail keywords are the most profitable way to attract specific customers to your landing pages. With long-tail keywords, you need to be as clear as possible. 
For example, if you have a local gaming business, you should insert long-tail keywords such as 'retro-classic RPGs' instead of 'RPGs' or 'Cheap PC gaming components in X city' instead of just 'PC gaming components.'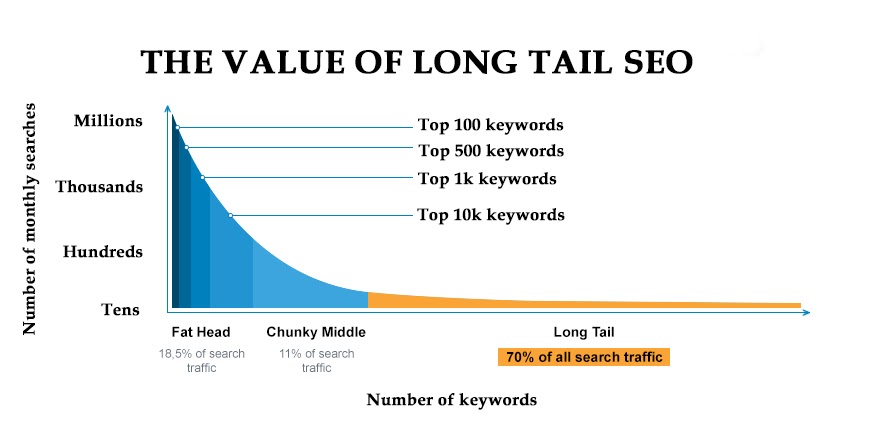 Optimize Your Metadata With Actionable Keywords
Metadata, in this context, is the information about your website that is not visible on your page but search engine crawlers find and use it to rank your content.
Metadata is located within the header; thus, it is relevant to the engine's index.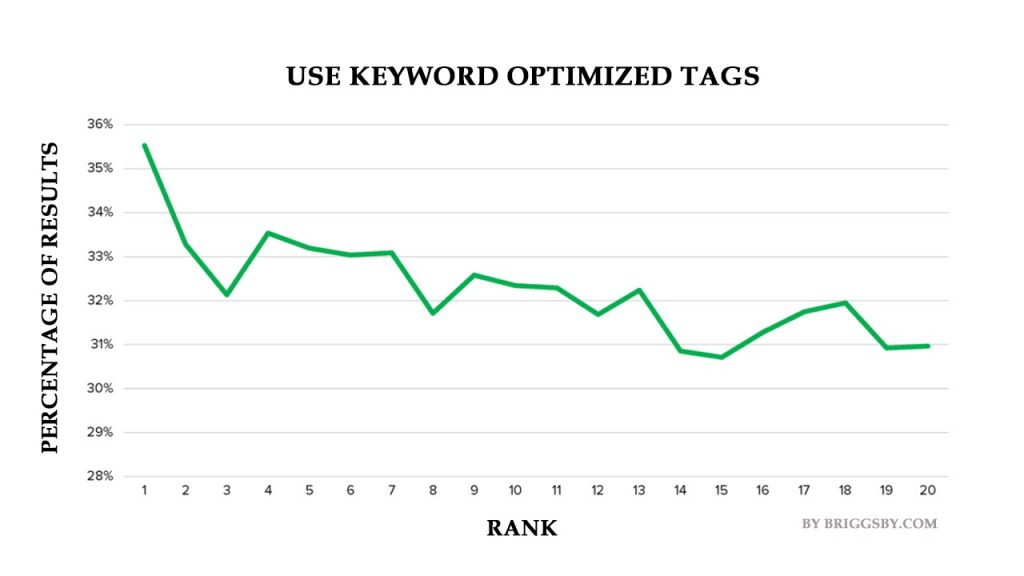 You can find three types of information in Metadata:
Title tag or Meta tag (SEO Title). The title of the specific page. In general, it is the first people see when they are looking for some product or service.
Meta description. This is a short explanation of what people are going to find on the page.
Meta keywords. These are not vital and can produce your page stuffed with too many keywords. It is better if you ignore them.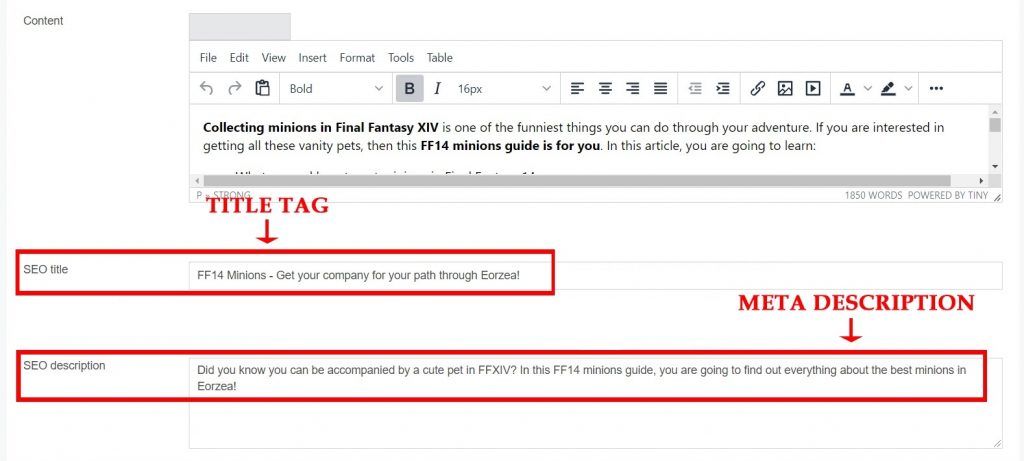 To optimize your content and page, we recommend you the following SEO tips:
Don't insert too many keywords in your metadata.
Write compelling title tags and meta descriptions.
Write short sentences and phrases to engage Internet users.
Don't put the price or cost of your products or services in the metadata.
Optimize Your Website for Local Organic Search Results
In general, the SEO strategy for your company shouldn't be focused just on local customers; instead, on potential customers no matter where they are from. In case your business is locally-oriented, you should consider providing the following info:
The small business owners;
The location;
Contact;
Email address;
Phone number;
Business hours:
Best ways to arrive at your store (if you have one)
Some customer reviews.
Besides, managing and responding to Google reviews is a great way to keep your site working and visible.
We have prepared three essential steps you need to fulfill if you have a small business website:
Get a Yellow Online listing and a Google My Business. Since your business information is listed on online directories, search engines will show it to customers searching for your product.
Use local keywords for better local search results. Instead of using general keywords such as 'gaming event,' use area-specific keywords like 'gaming event in Portland.'
Create local content. Consider creating area-specific content that fits different user intent, such as news and discussion about local events in your area.
Make Your Website Mobile-Friendly
According to Oberlo.com, 56,16 % of all web traffic comes from mobile phones.
Since Google announced mobile search surpassed desktop and began mobile-first indexing in 2019, this search engine uses the mobile version of the content for indexing and ranking.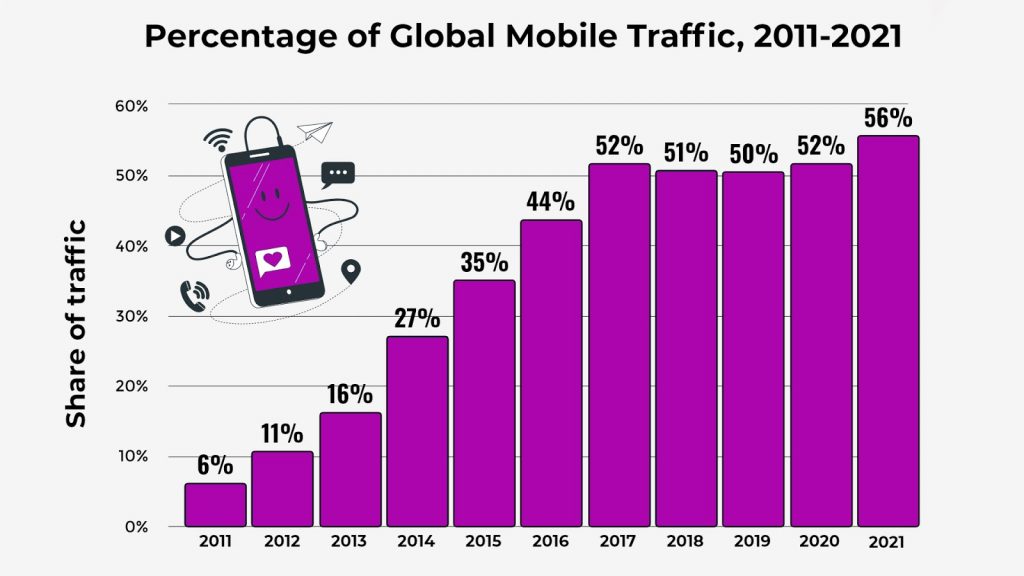 When small and local businesses have mobile-friendly websites, they offer a great user experience to a greater number of people browsing on mobiles. 
Use the Mobile-Friendly Test of Google to check if your site performs well on mobile.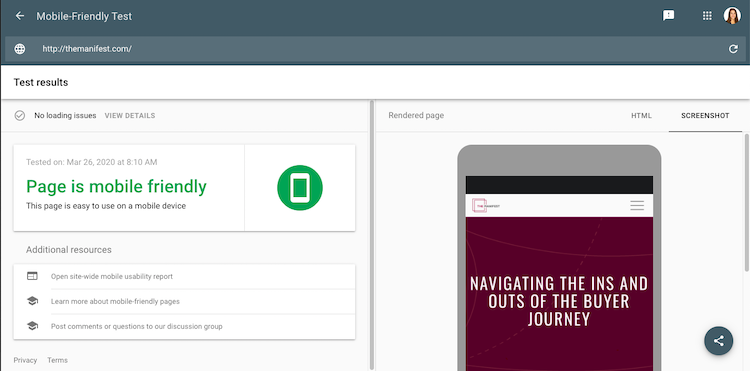 As you can see in the image, Google lists the results next to a picture of how a website appears on mobile devices. The Manifest is mobile-friendly and "easy to use on a mobile device" according to this test.
Create High-Quality Content
In a simple sentence: the best strategy to get a lot of search traffic is creating high-quality and compelling content that is useful for your readers.
People who are typing in search terms are looking for answers and information. Your task is to provide them.
You may enrich your page with the following forms of website content:
Landing pages;
Blogs or blog posts;
Tutorials;
eBooks;
Infographics;
White papers;
Videos;
Streamings;
Others.
Remember that search engines can only 'read' text, so any purely visual content such as videos or infographics should be accompanied by a few hundred words or so of text on the page to give it context.
Get Social
"Social media allows for content promotion, which can lead to bloggers linking to your content from their websites. You may also find that you are approached for interviews or quote requests."
– Natalie Athanasiadis, Ormi Media
Social media is your best ally when it comes to reaching new customers since people are using it as search engines.
Most people are comfortable doing a local search through Facebook's search function or Instagram.
Creating a social media profile is fundamental to connect with potential customers of your target audience. Besides, these profiles also rank in the search results when potential buyers search for your services or related ones.
Some stats you need to know before starting to use social media for better results page are the following: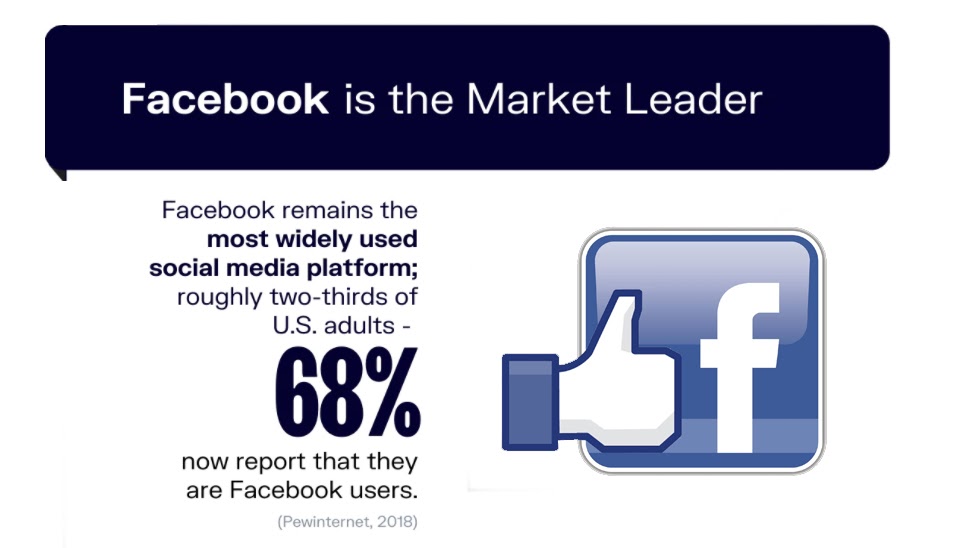 According to Patrick Leonard of Brighter Digital, "major social channels like Facebook are prominent citations that should be included in a business's SEO efforts."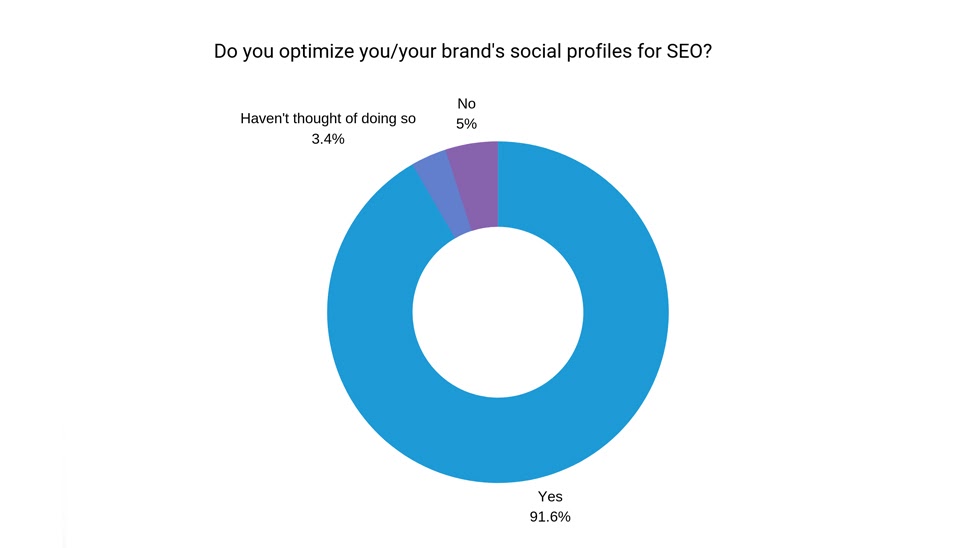 Most social media users are aged 18 – 40. Keep this in mind when you define your SEO strategy for increasing your brand awareness.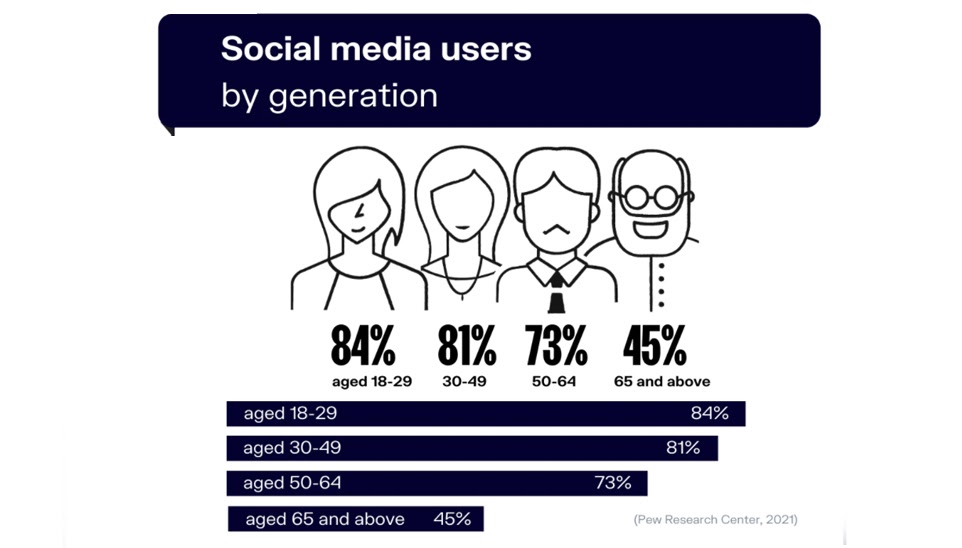 Build a Backlink Profile
Links that lead to your site from other sites (backlinks) are another critical factor that determines how Google Search positions your website.
Building links of various trusted web pages back to yours is a great way to position your site high in the ranks.
Creating a good backlink profile is a challenge because you need strong relationships with people of the online community, at least in the beginning. Also, it is a high time-consuming link-building process, but the rewards can far outweigh the initial investment.
Measure Results
Among small business SEO strategies, one you cannot forget is measuring the organic traffic results. This measure will provide you with essential data about site visitors and whether the previous strategies are working.
In this regard, you can find several free tools on the Internet that are very reliable when it comes to analyzing your site performance. Here are the three that we believe can be useful for your purposes:
SEMRush.com;
SpyFu.com,
Moz.com;
Google Analytics.
These are great allies when you need to do what it calls us in this section. These tools are aimed at a more technical SEO and provide raw data. The information you should track is the following:
Pageviews. The total number of pages viewed on your website. With this number, you can determine which pages are not working correctly.
Sessions. The number of times a specific user visits a specific page of your site. If this number is high, it means users are coming back to your site for additional info.
Bounce rate. This number determines what percentage of users enter your site and leave immediately.
Conversion rate. The number of users who achieve a goal in your site, i.e., buy a product or service.
Is it Worth Hiring an SEO Agency?
SEO is an essential strategy for both big and small business success. Though, in the beginning, a small business entrepreneur might tackle the SEO basics on their own, later, you most likely need professional help, especially when it comes to a niche.
More specialized content requires more specialized professionals. What's more, once you get into weeds and your landing page gets better online visibility, you will need the help of an established SEO agency to stay in good ranks and climb further.
SEO agencies consist of experts in various SEO areas, such as local SEO, content strategy, technical SEO, and reporting.
When you invest in SEO services, you can expect the following:
Keyword research;
Creating useful content;
Responsive design;
Page speed optimization;
Earned media and links;
Testing.
SEO agencies also have a designated point person to communicate with clients, who make sure to analyze the progress of the SEO marketing strategy. Besides, this representative will explain all the things that concern you.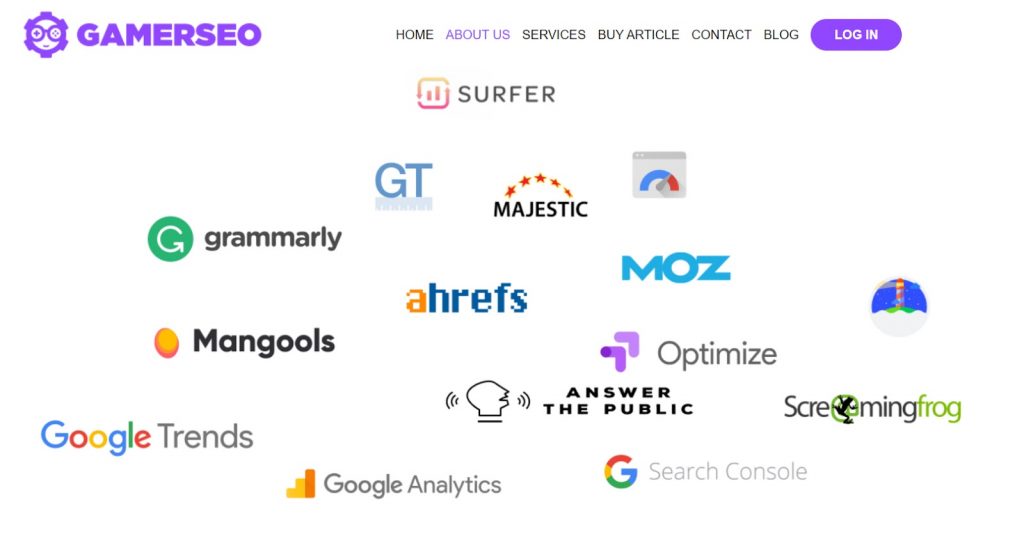 Gamer SEO complies with all the strategies mentioned above. Our system is based on the following points:
Competition analysis. We analyze your competition to tell you what you can do better for your business profile development.
High-quality content. We offer you high-quality articles written by experts to avoid thin content and plagiarism. 
Marketing strategies.  We help your venture to grow on both the Internet and offline.
SEO strategy. We help you accelerate the SEO process by targeting your audience.
SEO consultation. We offer you a quick consultation if you do not have the resources for a detailed company website marketing strategy. 
SEO Audit. We'll examine your market website and give you a complete diagnosis in terms of SEO.
Link building. Since we know quality content is not enough to reach the highest positions, we offer you a high-quality backlink strategy.
Social media. We take good care of social media campaigns to get the most PR potential out of them. 
PPC Campaign. You can leave your competition behind thanks to an exclusive ads campaign by utilizing Google Adwords.  
If you're a small business looking to learn more about how SEO can boost digital visibility, contact us! With us, you will have the best opportunities to rank higher.
Conclusion
SEO is, for most entrepreneurs, something they can overlook, whose nature and results do not directly influence the number of visitors or successful conversions.
Nothing could be further from reality! SEO efforts are essential in today's business world!
Smart businesses know a strong starting point is an SEO consultation, followed by planning and incorporating the new strategies.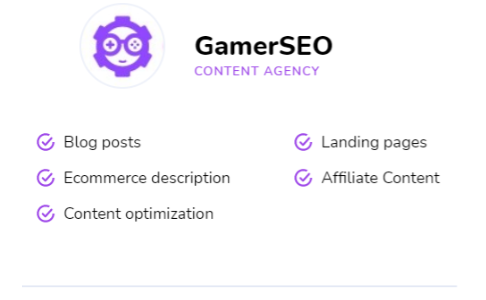 For more information, you can always read every blog post we have on our website. If you have some questions about our services or brand, feel free to use the contact form or the live chat. We'll be happy to respond to you as soon as possible.
Note: Our site uses cookies for purposes of speed optimizations.
FAQ
How do Small Businesses do SEO?
Conduct keyword research;
Target long-tail keywords;
Organize keywords by page;
Optimize title tag, each headline, website URL, and meta descriptions.
Create a Google my business profile.
Insert the website in local directories.
Create a local page to attract local buyers.
Optimize the website for mobile devices.
Build mobile landing pages for mobile search users.
Test your performance and Internet presence.
Create high-quality content.
Is SEO Worth It for Small Businesses?
SEO functions are fundamental for any type of business, even more for small companies to reach high positions in rankings. A SEO marketer with a good strategy can help your company position itself in Google for the long term. A well-positioned site can lead to higher sales and more money for your business.
How Can I Improve My Business SEO strategy?
Use adequate metadata to target Google featured snippets;
Identify low-performing pages and improve them with content creation that people want to read;
Make sure your website is mobile-friendly;
Test your analytics and learn from them.
Diversify your backlinks.
What is the best SEO strategy for 2021?
Using correct keywords in the right places on your web page is still fundamental to achieving great SEO strategies. Regarding this, long-tail keywords targeted in your niche are a strong point where you get started.
All rights reserved. Copyright 2021.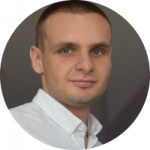 SEO specialist with over four years of professional experience. A/B test and Data-Driven SEO enthusiast. In his work, he focuses on the development and implementation of a strategy that achieves predetermined, specific goals. Privately, a fan of mountain biking.