Due to the increasing competition, business professionals are constantly looking for new methods to fire their businesses into the global spotlight. However, even when introducing innovative marketing strategies, one has to build them on solid foundations.
In 1996 Bill Gates wrote the essay "Content is King" – and the message flowing from the titular words is still up to date. What's more, they are maybe even more relevant today.
However, for your content to actually wear a crown, it has to be unique. This is an essential element of every online marketing strategy whose goal is to promote a business successfully.
After all, the holy grail is always to show customers why our services are superior to competitors. And unique content is a signpost that will indicate people the proper way during their customer journey.
Here's a short table of contents presenting the main points of this guide:
What is unique content?
Unique content vs. duplicate content;
Unique content and SEO;
Unique content and social media;
Tips for creating unique content.
Read also: Why Invest in Content Marketing: 8 Data-Supported Reasons
Unique Content – Definition
Unique content is designed to be completely different from any other content present on the web. However, creating unique content doesn't mean only writing or recording a video about something no one else has. It's more about the idea to approach the subject from a different perspective that will hook readers and keep them engaged.
With all the noise and crowd on digital platforms, unique content, fresh ideas, and an outlook from a different angle is the most effective way to turn heads and get noticed.
Unique Content vs Duplicate Content
The opposite of unique content is called duplicate content. This is content that is often copied word-for-word and therefore can be found elsewhere on the web. Duplicate content usually occurs in product descriptions, website content, and blog articles of low quality.
Example: While selling the same products, business owners tend to use the manufacturer's description pages of those items. As a result, identical content winds up in multiple locations across the web.
When websites try to cheat the algorithms by duplicating content to rank higher in search results, the effect may be completely opposite. While not technically a penalty, duplicate content may influence search engine rankings.
At times, numerous examples of, as Google calls it, "appreciably similar" content can be found in more than one location on the Internet. In such cases, search engines know which website is the "author" of the original answer to a given search query.
Therefore, someone who creates duplicate content gets a lower SERP position.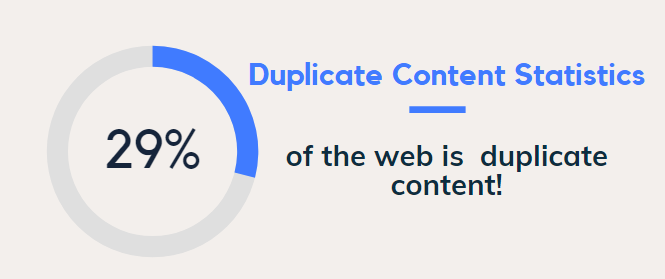 In the vast majority of cases, website owners don't create duplicate content on purpose. However, it doesn't mean it's nonexistent. The Raven Tools 2015 study proves the point. According to their estimates, up to 29% of the web is actually duplicate content!
Unique Content and SEO
Every industry has its dominant powerhouses, which have worked on their position for years. Due to their high domain authorities, it is challenging to compete with them for the top position in SERPs.
However, creating unique content pieces helps build the position of your brand over time. Even though it may be hard to battle with giants such as Amazon, it is still possible to outrank your closest, direct competition.
That's right – search engines actually care about how unique your content is, as the three content aspects Google rates are:
quality,
relevance,
uniqueness.
What's more, search engines will rank your blog post or website higher if your content is seen as an "authority." For your posts to achieve this status, they'll need quality backlinks, as well as a high, constant number of visitors (who maintain long on-page time).
However, Search Engine Optimization is not only about the text. Image searches constitute a large part of users' Google searches. There's a chance that images from your article may lead the reader to your post through Google image search. Therefore, it makes sense to optimize images in terms of SEO. Here are the key ideas to keep in mind:
Unique, branded videos and images should always be your go-to;
Make sure that file names and their alternative descriptions are relevant to the content of the image;
The scale and size of the picture can influence SEO – a huge image affects the page load time, which is crucial in terms of position in search engine results.
Unique Content and Social Media
71% of consumers who have had a positive experience with a brand on social media are likely to recommend the brand to their friends and family (Forbes, 2018);
54% of consumers use social media to research products (GlobalWebIndex, 2018);
The number of daily active Instagram Stories users has increased from 150 million in January 2017 to 500 million in January 2019 (Statista, 2019).
The numbers above leave no illusions – while creating a content marketing strategy, social media presence is a must-have on the list of your brand's strategic moves.
Although duplicate content is "punished" by search engines, the same isn't true of social media. The nature of SM is for things to go viral, so users repost visual or written content all the time.
However, as people usually have accounts on multiple social media, your business should create unique content for each platform. It can be done by, for example, posting visual content (like infographics) on Instagram and another kind of content, such as written one, on Twitter or Facebook.
Tips for Creating Unique Content
We already know what unique content is; we know its uses in social media and SEO. So let's focus now on tips that help create content that is original, educational, and valuable for readers.
Craft a Strong Headline
80% of people will read your headlines – great news, isn't it?
However, only 20% of those people will read the rest of your content!
That's why an eye-catching headline is a must to spark interest and invite readers onto your landing page. Crazyegg has created a great article providing 41 engaging examples of the best headlines to rally your audience. Here are some of our favorites:
Are You Still Doing _______? You Might Regret It – it may seem a bit pessimistic, but it works. Firstly, it poses a question that users may answer immediately. Then, followed by a phrase awaking curiosity (why is it actually wrong?), spurs them to have a look at the content.
Here's What You Don't Know About _______ That Could _______ – this one is also a great interest-sparker that engages your audience's curiosity and affects change.
10 Little-Known Ways To [Accomplish Something] – the phrase 'little-known' suggests that the piece of content contains some original content that's difficult to find somewhere else. This instantly triggers readers to check what's inside.
Use Multiple Sources When Writing a Blog Article
The more you can back your content up and substantiate what you are writing about, the more trusted your work becomes. When giving other sources credit, you show readers that your text is well-prepared and preceded by extensive research.
However, always consider who you are linking to. Make sure that the links you gain information from lead to trusted and authoritative sites.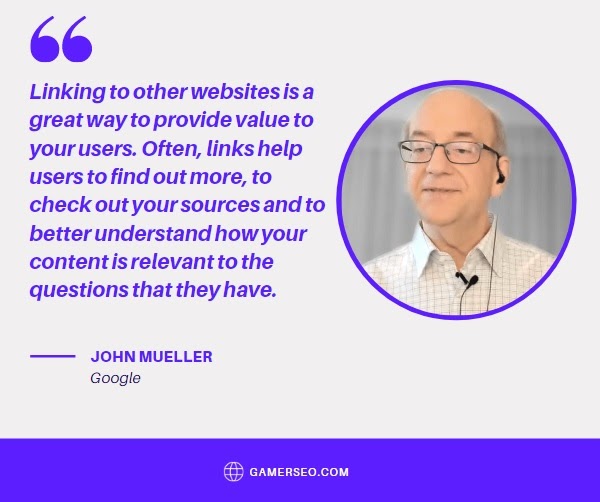 In addition, linking to other sources and content helps Google and search engines figure out what your content is about and how it should be categorized. Google's Danny Sullivan has confirmed this via the following tweet:

Determine Relevant Keywords
81% of online shoppers conduct research before finalizing a purchase. The role of keywords is therefore paramount in developing content that brings in traffic.
A great piece of advice for anyone planning keyword research is to focus on low-competition keywords that are highly relevant for your topic. Why?
Low competition keywords tend to be more specific;
If a keyword is highly specific, it's easier to create tailored content that fits users' search intent;
User experience is Google's #1 priority. That's why content that answers user queries is usually rewarded with a higher position in SERP and thus with more organic traffic;
There are several tools that can help you with keyword analytics. The tool we use and can safely recommend is SurferSEO. Not only does it help with keywords but also other SEO factors such as the text structure, headings, etc.
To accurately match user expectations, it's essential to understand the notion of search intent. But don't worry – everything you should know has been covered in one of our blog articles. We highly recommend you look at Types of Search Intent: Understand the Needs of Web Users.
Don't Forget about Visuals
Practically speaking, we can divide people into four groups in terms of the way they acquire knowledge:
Visual learners – they best synthesize information when it is presented to them in a graphic depiction (such as pictures);
Auditory learners – this type is most successful when they receive information presented to them vocally;
Reading/Writing learners – demonstrating a strong learning preference for the written word;
Kinesthetic learners – participatory learners who need to take a physically active role in the learning process.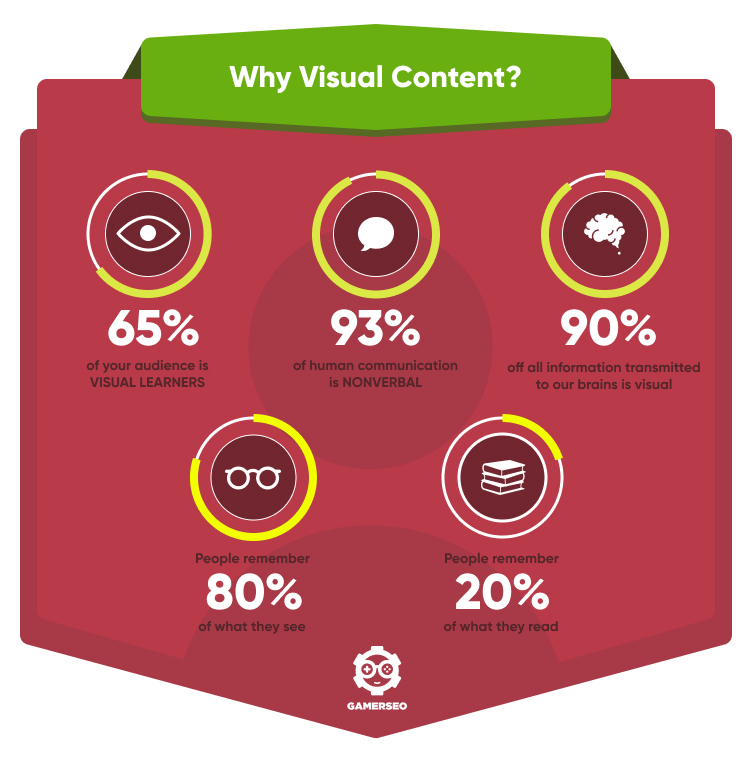 Data from: Hubspot
Sadly, it's barely possible for bloggers to create the best educational environment for kinesthetic learners. However, it's relatively easy to grab the attention of auditory and visual learners through videos and images. What's more, including these in your pieces of content brings a set of other benefits as well:
In an analysis of over 1 million articles, BuzzSumo found that articles with an image once every 75-100 words received double the social media shares as articles with fewer images.
When people hear information, they're likely to remember only 10% three days later. However, if an image supports the same information, they retain 65% of the information three days later (Brain Rules). With that in mind, it is worth creating a consistent template of graphics for your blog – this way, users will remember the information and its source.
Make It Scannable
First things first – forget about walls of texts and longish sentences. Your job is to provide users with relevant information, not with a novel. And they don't just want this information – they want it fast.
Interestingly, Dr. Jakob Nielsen found that scannable online content boosted readability by 57%.
What's more, a longer article doesn't mean a better article. During the content creation process, eliminating fluff may actually be more complex than just writing as much as you can.
Here are the tips to make your text more visually appealing to your target audience:
use bullet points;
write short paragraphs;
remember about H2s and H3s;
break the text with images;
keep your sentences short and concise.
Personalize Your Content
66% of consumers say that not personalized content would stop them from making a purchase.
80% of frequent shoppers only buy from brands that personalize the experience.
90% of U.S. consumers find marketing personalization very or somewhat appealing.
Marketers have different word choices when writing casual blog posts compared to writing a research paper. It's obvious that you use a different vocabulary when chatting with close friends and speaking to your clients.
With that in mind, when working on the personalization of content, it's crucial to know who you are speaking to. As a blogger, you should use language that matches the personality and demographics of your readers.
A great way to do that is to think about which generations you're dealing with. While each generation has a lot in common, their unique experiences and pastimes significantly impact the way they communicate.
If your brand identity is high-end (e.g., Rolex), use professional and sophisticated language that fits into the general idea of your marketing as well as the expectations of your audience.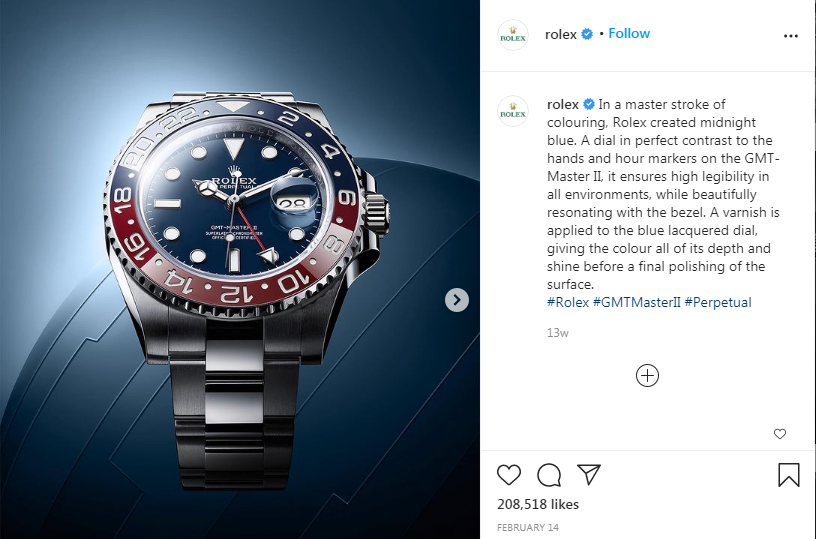 However, if your brand is laid-back, which applies to most gaming companies, be more conversational. The language you choose may include more humorous elements (e.g. memes) and slangish expressions understood by the world of gamers.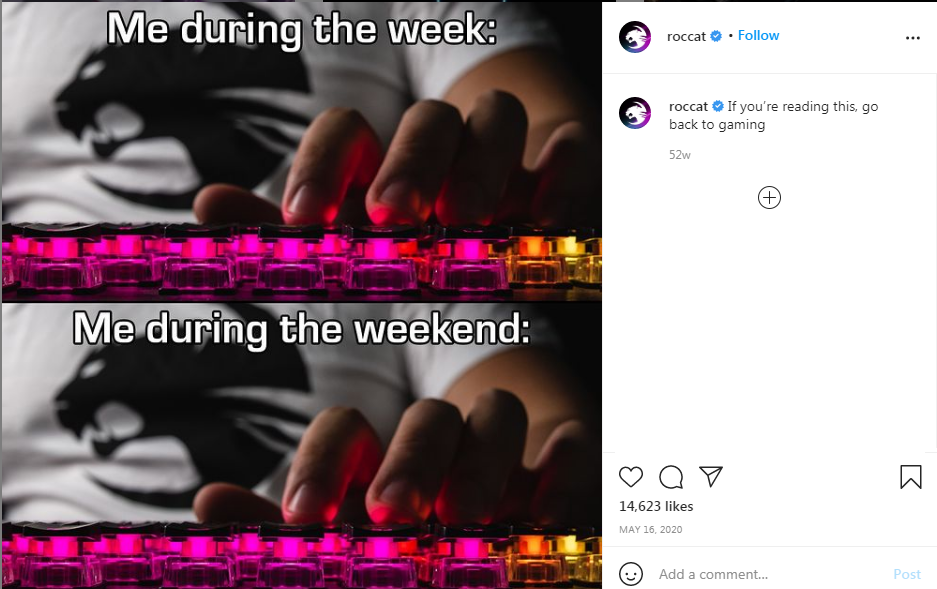 With that in mind, the ability to craft your tone to match your brand's personality and the language used by your readers is super important.
Add a Fresh Perspective
As "there's nothing new under the sun," writers may find it quite difficult to come up with a topic that has never been touched upon before. For example, by typing "what is unique content" on Google, users are provided with millions of results.
As you can see, this topic has been covered multiple times. Thus we probably won't come up with anything new concerning the definition of the term.
However, adding an original outlook regarding issues related to it – for example, giving a fresh spin on how to create unique content – lets readers learn something new and draw inspiration to create high-quality content themselves.
Give Yourself Time
Planning content in advance is a strategy that we practice ourselves, as we believe that it is extremely helpful in organizing work. This way, we make sure that content will appear on our blogs on a regular basis, we know when SEO optimization should be dealt with, etc.
What is more, it allows us to have a few emergency posts ready to be published at any time. We can also make sure that our content shows originality before it's published.
However, doing everything according to a tight schedule can, at times, hurt your creativity. If you have doubts about whether a particular idea is good or not, take a little bit more time than usual on:
thinking about how to develop your concepts, brainstorm new ideas, check your competitors, look for inspiration.
What helps us in the moments of writing plateaus is creating a journal of post ideas. Of course, they don't all have to turn into actual blog posts. Ask yourself what challenges your viewers have to face.
Then, think about how your experience and knowledge could bring extra value and what tips you could share with others. While seeking inspiration, browse through various forums to find viral or even controversial industry topics and share your fresh opinions regarding them.
Include Personal Experience
Have a look at the paragraph above. To help you break through the issue of writing plateaus, we have genuinely shared ideas resulting from our personal experience.
Such measures are highly supportive in creating unique content. There are low chances that users will face similar advice if it comes from the first-hand experience.
Not only will this ensure that your content is valuable and original, but it will also allow forming a connection with your readers.
Depending on the type of content you create as a writer, adding some personal experience may be achieved through:
sharing a real-life story;
adding a little anecdote;
giving first-hand advice;
explaining how you solved a particular problem.
Listen to your Audience
Does your blog have loyal readers? If so, then you don't have to look for topic inspirations anywhere else. The best way to take care of your readers is to engage with them. Ask them what they'd like to read about. Maybe there are some problems you can help them with?
Social media is also a great tool to communicate with your fans and followers. Ask them what kind of content they'd like to see from your company. What they tell you aren't just "new content suggestions." These ideas perfectly match users' expectations and are tailored to their needs.
Additionally, make sure that your sales and customer service department cooperates with content creators in the first place. Customers' commonly asked questions may serve as topics for blog posts or long-form articles. What's more, types of questions with short answers can be used to create an on-site FAQ.
Want to Improve your Content?
We hope that after reading the text, you understand the idea of unique content.
However, if you are looking for a team that specializes in creating original, plagiarism-free content, we'd love to help! Our experts will assist you in satisfying the content needs of your audience, boosting your site's search engine traffic, leads and conversions.
For more information, don't hesitate to contact us! We will be more than happy to discuss your content marketing challenges today.
FAQ
How do you Write Unique Content for Search Engines?
In order for search engines to see content as unique, you may follow the following guidelines:
Don't copy text from other websites;
Always link to sources;
Use relevant keywords;
Create original images;
Develop a unique writing style;
Check your content with a duplicate content checker.
How Unique Should Content Be?
According to PageOptimizer research, there needs to be at least a 50/50 ratio for a page to be determined uniquely. With that in mind, 100 words unique and 100 words duplicate are considered unique content; however, 700 words unique and 800 duplicate means duplicate content.
Does Google Punish Duplicate Content?
Let's have a look at Google's explanation of duplicate content penalty:
"Duplicate content on a site is not grounds for action on that site unless it appears that the duplicate content intends to be deceptive and manipulate search engine results. If your site suffers from duplicate content issues (…), we do a good job of choosing a version of the content to show in our search results."
Copyright 2021. All Rights Reserved.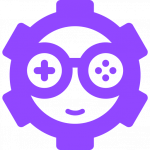 Full-time workaholic with four years of experience in Content Writing and Copywriting. Creating texts that bring sales, content that's worth reading, and paying attention to detail is his key to provide quality and results. On-page SEO enthusiast and voice-over in his spare time.