Content marketing strategies are indispensable for any company that wants to effectively reach the target audience and create engaging content to generate leads. In the tech industry, digital marketing also has a vital role, boosting your sales volume and the number of potential customers.
From company events to social media posts, everything must be planned based on different aspects to ensure the desired results. You need to develop a content strategy that communicates the type of message you want to share, and the platform must be aligned not only with the content but with the audience as well.
Here we will show you how to make the perfect content marketing for your technology company. Follow each step carefully to ensure the best results when publishing content.
What Actions Are Considered Content Marketing
Although it might be evident to many of you, many think content marketing is restricted only to TV commercials or social media posts. Content marketing goes far beyond just that, and numerous strategies can be created in both the physical and digital world.
Content marketing creation is the process of developing content to promote campaigns. This can be done through strategies within search engines, a special event for current and potential customers, and many other types of activities.
Although you can have numerous different content formats, you must choose one that aligns with your target customer and reflects your objective with the campaign. The effects of a campaign can go from lead generation to an increase in sales volume. Everything will depend on the strategy used and the content created.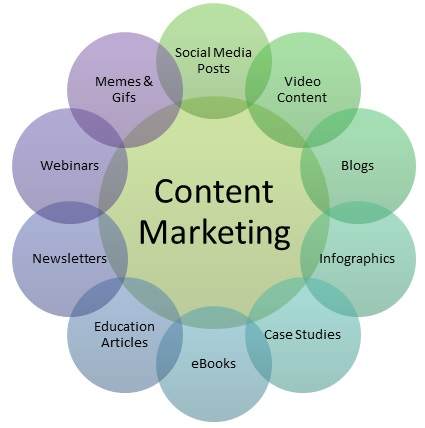 Why a Tech Company Needs Content Marketing
When it comes to marketing and sales volume, a company that sells tech solutions is no different than any other type. Every business needs to expand its operations, achieving new customers.
Content marketing is the perfect tool to generate more leads, improve the efficiency of your sales funnel, and reach your ideal customer.
Moreover, doing content marketing also helps to achieve your company's goals and can be the perfect way to understand your customers' pain points through the feedback generated. Each kind of content can develop unique perspectives of what needs to be done next in the company and how.
Most Common Types of Content Marketing Strategy for Technology Companies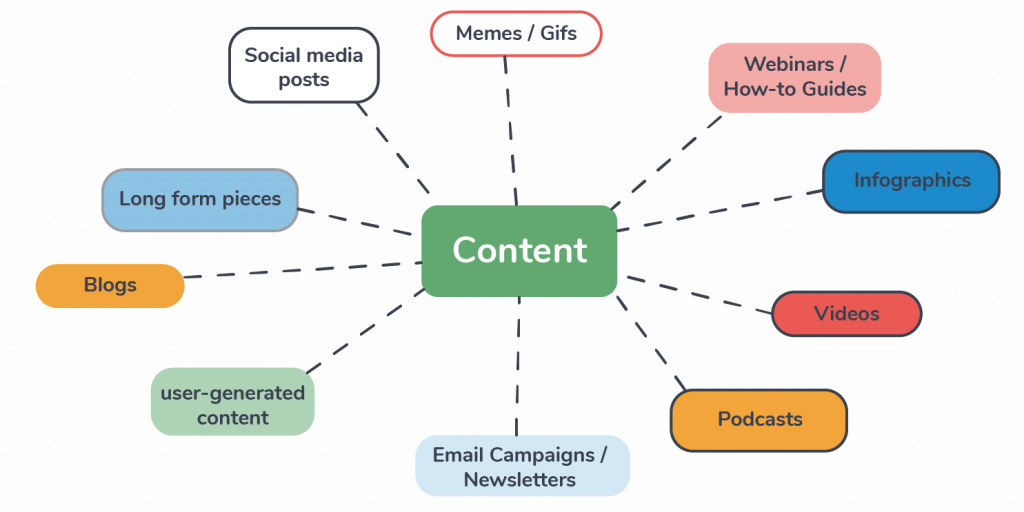 Now that you know why having a marketing strategy for your tech company is essential, it is time to see some of the most common formats of content. Remember that each one will have a different effect and purpose.
Pay attention to each of them and their differences to see which is more likely to achieve your potential customer. This way, you'll be able to create better strategies.
Thought Leadership Content
Leadership Content (or Thought Leadership) is a type of content regarding the experiences and resources of the company's team members. The main objective when you develop content of this kind is to generate credibility and loyalty, building a base of customers that will buy over and over again.
This type of content is generally created by the CEO or CTO, but any member can create leadership content. This way, you gather new customers by showing your company's expertise and the talents of those working there. It is also the most common type of marketing when your objective is to attract new potential workers and want people to apply for the job opportunities.
Some examples of thought leadership are:
Team Members Narratives
Data Storytelling
Network Connections
Competition Analysis
Topical Content
As the name suggests, topical contents are white papers and other forms of content regarding specific topics. It is more common seeing this type of marketing regarding articles and other types of material talking about current events and innovations.
The technology industry is constantly changing, and showing that your business is up to date with these new technologies is essential. One of the best ways to use this type of content is to make articles and posts showing solutions that your company provides to the new problems that appear on tv or social media platforms.
One of the most common examples of this type of marketing is what some data security companies do. They take problems regarding lack of privacy and security that are shared through different channels and offer a solution for them using products provided by the organization.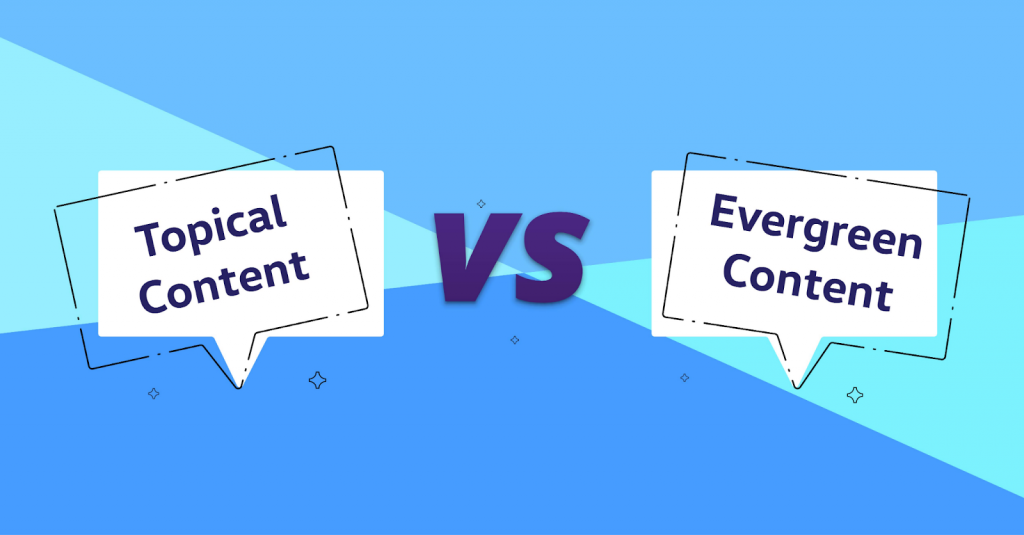 Evergreen Content
Evergreen content has a vital role in technology companies. While most topical content pieces have a short life cycle and might be removed after months or even weeks, the evergreen content is much more durable and can last an entire lifetime.
The relevance of this type of content is long and can be helpful whether your audience comes across it today or five years from now. They usually regard subjects directly related to the company and similar topics.
Some common examples of evergreen are:
How-to-Guides
FAQ (Frequently Asked Questions)
Tips to Solve a Problem
Checklists
Diversified Content
When making marketing campaigns, the only limit is your imagination, and the category of diversified content regards all content creation that doesn't apply to the other ones. Some activities will require this type of marketing since they will have different strategies and content for sharing them.
Some examples of diversified content are:
Video
Podcast
Infographics
Posts
Images
More than choosing a type of content, you must choose the purpose and objective of your campaign. For example, virtual events are good for prospecting new customers and presenting new products.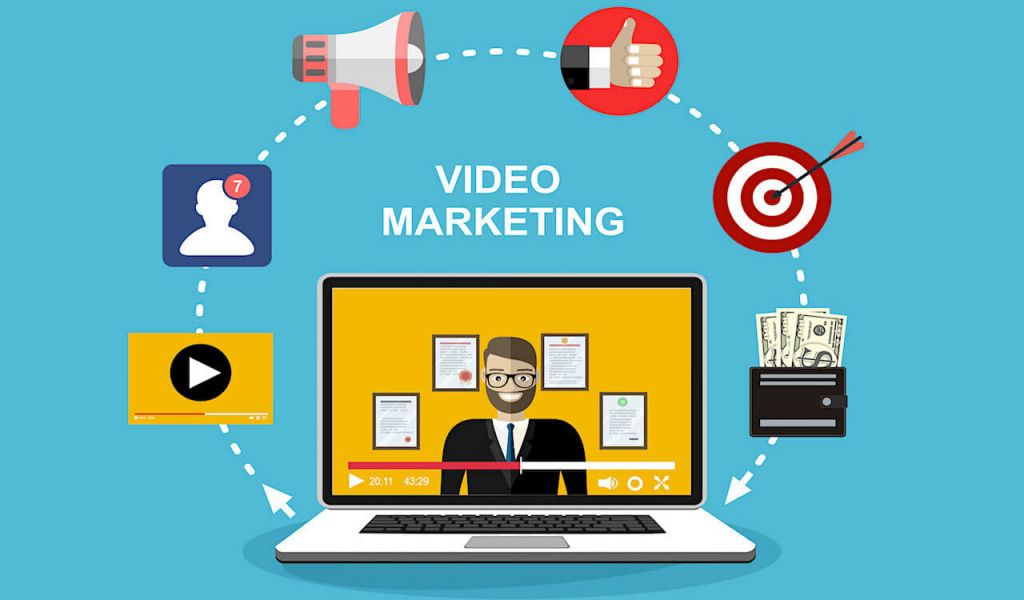 Success Stories
Another common type of content marketing strategy that is common for tech companies is telling success stories. They can be case studies and testimonials of previous clients that achieved their objectives after purchasing items or services from the company.
Writing about these successful cases helps to write more accurate buyer personas and also to increase lead generation. Seeing that other people had success after investing in the company's solution for their problems helps to encourage other people to do the same.
SEO Investments
Were you aware that 70% of consumers seek out reputable retailers while researching products online?
Thus, you might have a great product, but if your company remains anonymous in the tech industry, your potential customers may never find it out. And even if they do — people are dubious by nature. That's why your brand should be perceived as credible, trustworthy, and reliable by the general public.
Unfortunately, it's common for brands to prioritize quick results over long-term strategies. As a result, some businesses favor Pay-Per-Click (PPC) advertising as a source of website traffic. While PPC can yield immediate visibility, 70-80% of people tend to ignore paid search results, instead opting for organic listings.
This statistic underscores the significance of investing in SEO to secure organic search rankings, which guarantees:
Improved online visibility and increased chances of being discovered in search results.
Higher organic traffic leading to more qualified leads and potential conversions.
Establishing credibility and trust among users by appearing prominently in search results.
Targeting specific keywords to effectively reach the desired target audience.
Long-term growth as the benefits of SEO efforts can last beyond the initial optimization work.
Gaining a competitive edge in a crowded tech industry and increasing brand awareness.
Driving business growth by maximizing online presence and visibility.
At GamerSEO, we provide strategies tailored to the individual needs of our clients. We understand that every business is unique, and our SEO experts will work closely with you to develop a customized approach that aligns with your goals and objectives.
Email Marketing
Many organizations forget the importance of email marketing and how powerful it can be for customer retention and repeat purchases. According to OptinMonster's 2020 report, a staggering 99% of email users check their inbox on a daily basis, with some individuals even checking it up to 20 times throughout the day. Additionally, it was found that a significant 58% of consumers make it a priority to check their email first thing in the morning. These statistics highlight the widespread and consistent use of email as a communication tool, emphasizing its relevance and potential reach for businesses and marketers.
Beyond being just a mere newsletter or a part of a social media campaign, it plays a crucial role in effectively reminding customers about the diverse range of your products or services. Furthermore, it serves as a powerful tool to reinforce why your solution stands out as the optimal choice for resolving their concerns and meeting their needs.
Moreover, email marketing is an easily trackable operation. With a few clicks, you get data about the performance of your emails and how many of the customers took action from it. It is one of the most effective ways of making old customers acquire new products and services from your tech business.
Brand Storytelling
It is getting more popular than ever to see companies investing in brand storytelling. This marketing technique focuses on building emotional bonds between the company and its customers.
Authentic storytelling helps build trust and credibility by showcasing the brand's values, mission, and genuine commitment to its customers. It helps the organization to become memorable for people and, consequently, gain advantage in relation to the competition.
It is one of the most effective marketing tools when it comes to converting clients into long-term customers.
Tips for Creating Better Marketing Content
These are the main types of content marketing. But more than knowing them, you must create an effective strategy to achieve your objectives.
Here are some general tips for creating better content marketing for technology companies. Following them will ensure the best results out of your efforts.
Define the Objective Before the Platform
One of the most common mistakes when making marketing efforts is to focus on the platform before even knowing what you want to achieve with it. Before deciding if it will be a social media post or any other type, you must reflect on what you want to accomplish with content marketing.
Choosing the platform before this will restrict your options and limit your ideas on what can be done. Moreover, it can also be a total failure since some platforms are ineffective for some objectives. Email marketing is not adequate for evergreen content, for example.
Decide the Platform and Content Based on the Target Audience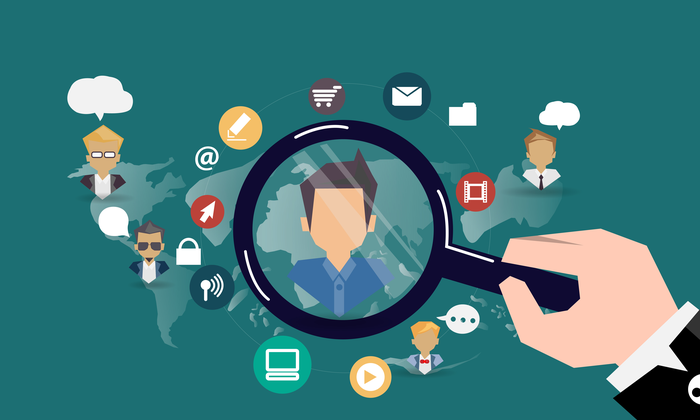 Another important detail regarding the platform is choosing the right one for the message you want to create and what you want to achieve with it. You can use numerous kinds of content: videos, articles, etc.
Make sure to choose a platform that supports it and will provide a quality experience for the users that are going to consume it. Moreover, you can't post the content on a platform that your customers don't access. Make previous research on the most used media based on the characteristics of these people and use this data as a base when planning your content marketing strategy.
Choose Proper Metrics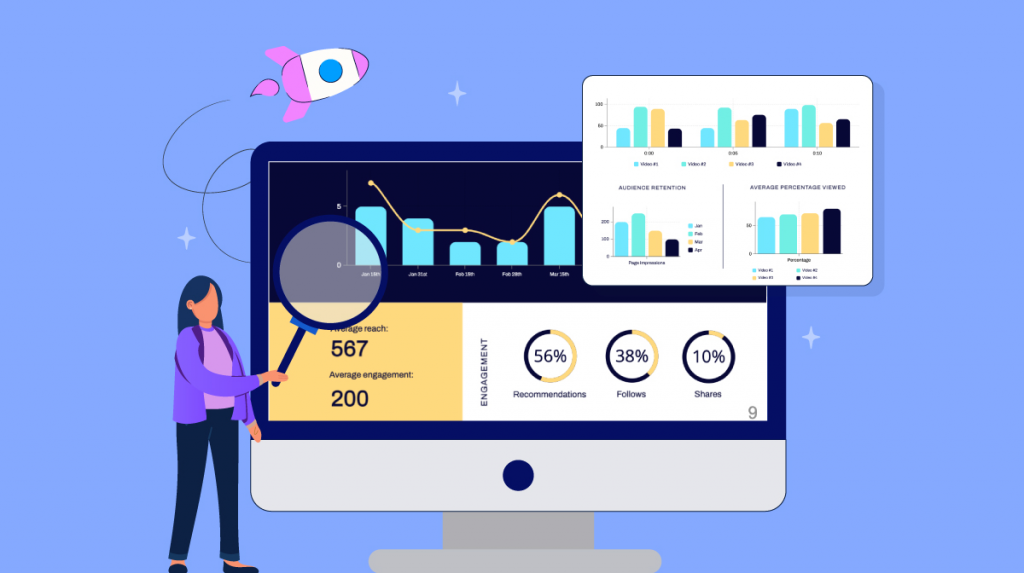 There is no way to know the performance of the marketing actions of your technology company if you don't choose the right metrics. Gathering the correct data will tell you which points of the campaign were more effective and what needs to change when planning the following strategy.
Each metric reflects a different point, and when selecting which ones will be featured in the feedback report, you must think about how you can measure whether you achieved the objectives or not.
Also, ensure not to include too many KPIs since it can confuse the data-gathering process and generate unnecessary costs for the tech company. The correct number of metrics will depend on multiple factors, like marketing project size and the number of platforms where it was published.
Time to Start Planning Your Next Content Marketing Campaign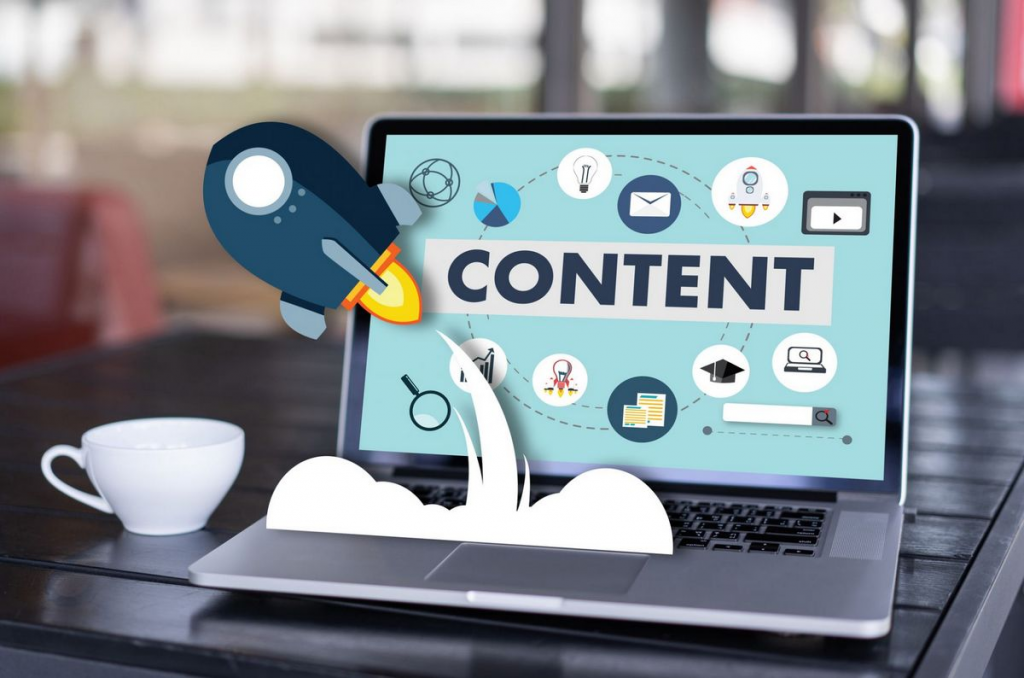 Good content marketing is vital for all tech companies that want to shine among the competition and increase the number of loyal customers that frequently purchase from them. For this to happen, your content marketing strategies must consistently align with your objective.
Everything has a distinct impact and can be the decisive factor for a good campaign. From the language used to the kind of content published, nothing will be decided before having solid objectives and goals in mind.
Now that you know everything you need, it is time to start doing content marketing for your tech company. Follow the tips carefully, and you'll be able to create solid content marketing strategies that achieve your target audience and increase the number of potential customers for your business.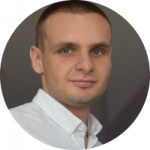 SEO specialist with over six years of professional experience. A/B test and Data-Driven SEO enthusiast. In his work, he focuses on the development and implementation of a strategy that achieves predetermined, specific goals. Privately, a fan of mountain biking.