All startup owners share the dream of witnessing their businesses flourish and expand. However, achieving this goal requires dedication and strategic efforts in promoting the brand, websites, products, and services. In this regard, harnessing the power of compelling content becomes paramount.
Content creation serves as a powerful tool for startups to engage their target audience and establish a strong online presence. Whether it's through blog posts on your website, social media platforms, or even email campaigns, the art of content marketing can significantly contribute to brand promotion and customer acquisition.
To help you navigate this dynamic landscape, we present "Content Marketing for Startups" – an insightful series of strategies tailored specifically for entrepreneurs looking to elevate their brands and attract new clients. By implementing these proven techniques, you'll be equipped to leverage the potential of keyword-focused content and maximize your startup's growth potential.
What Is Content Marketing?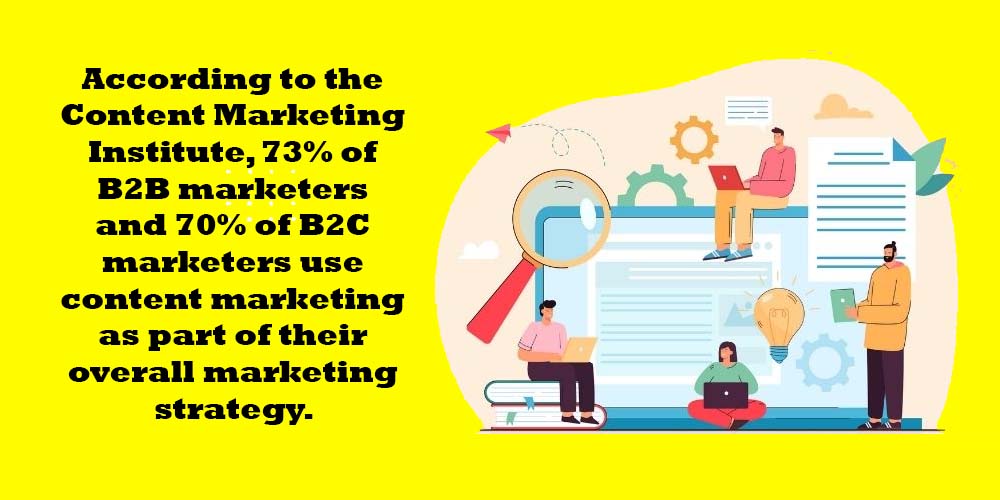 Content marketing corresponds to a series of strategies involving the conceptualization, planning, and creation of content whose primary goal is to reach new customers for a specific brand.
Content marketing integrates several types of content specially created for different platforms, media, and outlets. Some types of content your organization or a marketing company can create are the following:
Blog articles;
Social media posts;
Testimonials and case studies;
Email marketing;
Podcasts;
Videos;
Link-building strategy.
Email marketing strategy.
Why Should Companies Invest in Content Marketing?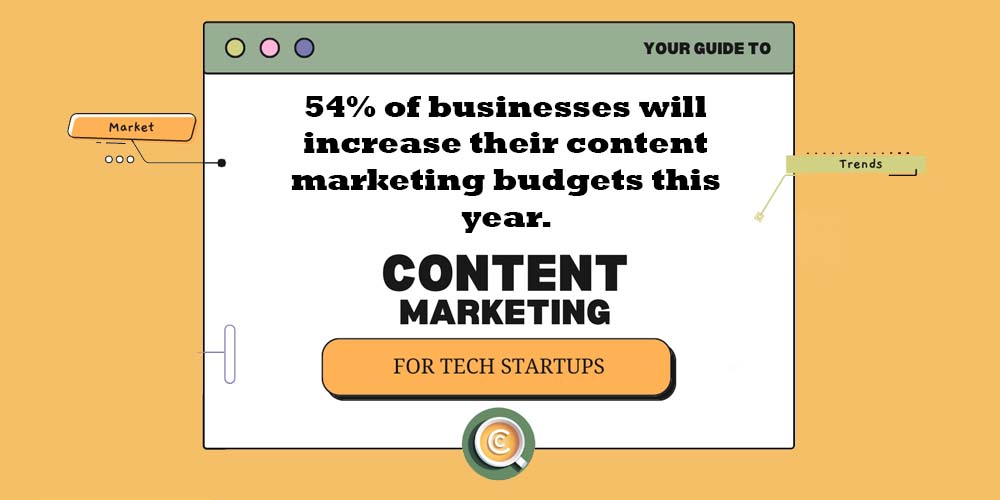 A content marketing strategy is a lead-generation tool that, together with other procedures, such as paid advertising, will help your organization reach new markets and increase conversion rates.
In this context, startups and small businesses believe that they only need to focus on the creation of products, working with customers, or hiring employees. Companies tend to delay the creation of content for later stages.
This is one of the worst practices startups can perform. Content marketing must be deployed in the early startup stages!
Thanks to a content strategy, businesses can create a client base to reach with new products or ask for feedback.
Other benefits of applying an effective content marketing strategy include the following:
Position your brand as an industry expert in the target market.
Reach the first positions in SERPs to boost brand visibility.
Increase the customer's loyalty.
Improve the number of leads and conversions.
Creating a Successful Content Marketing Strategy in 10 Simple Steps
In this section, we will learn hot to create your own and tailored content marketing strategy in ten simple steps. Consider all the pieces of advices we're giving you here to perform an organized plan which is relevant for your particular niche.
Define your Goals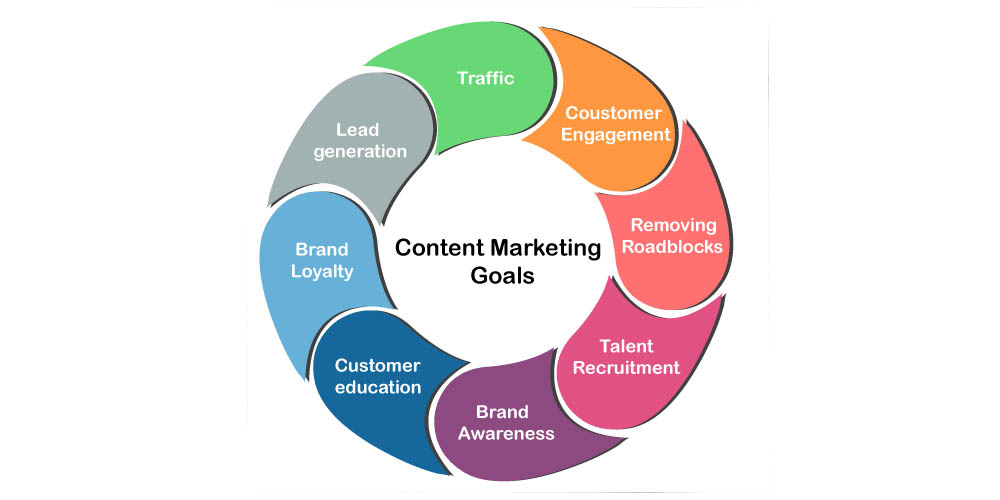 Before starting any project, business, or job, you must establish and understand the purpose of your actions.
Do you want to build thought leadership and industry influence?
Is it your goal to improve the SEO of your company's website?
Are you creating quality content to generate new leads or maybe boost customer retention?
These are some examples of questions you can ask yourself.
Establish Your Target Audience or Buyer Persona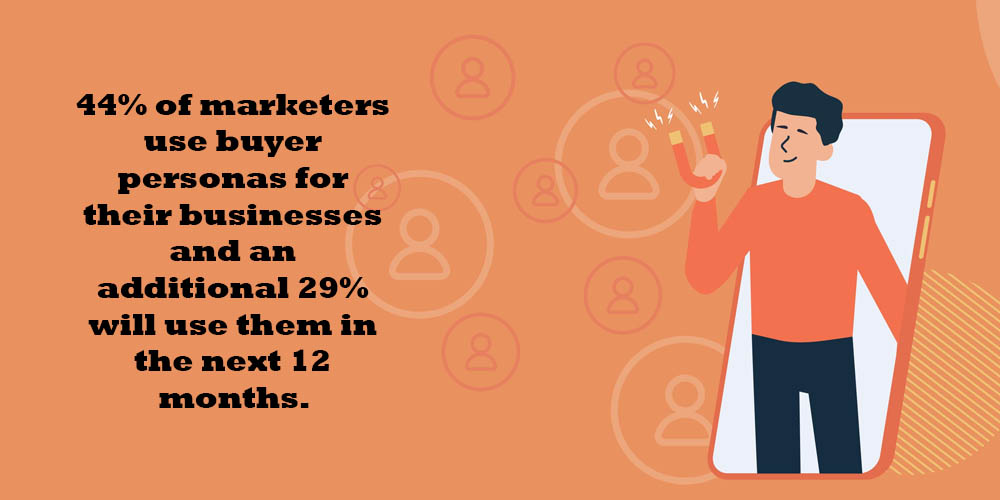 After selecting your objectives, it's time to define your target audience, i.e., the specific type of buyer persona you will sell your product to.
Out there, there are hundreds or thousands of potential customers. You must identify what is the right audience for your creation. In this sense, you should ask yourself:
What is the age range of your specific audience?
Where do these people live? In great cities? In the countryside?
What is the purchasing power of those people?
Being clear about who your target audience is will provide you with useful insights and tell you what is the right approach to address it.
Some aspects you should consider when differentiating your target persona are the following:
Demographic information.
Personal and professional interests.
Purchasing patterns.
Wants and needs.
Level of interest in your brand.
Life goals.
Clarifying all these aspects will give you a correct picture of your ideal buyer persona. This way, you create content that fits the necessities of all the target audience.
For example, if you have a gaming company, you should consider creating video content in addition to posts, social media messages, etcetera.
Study and Analyze Your Direct Competitors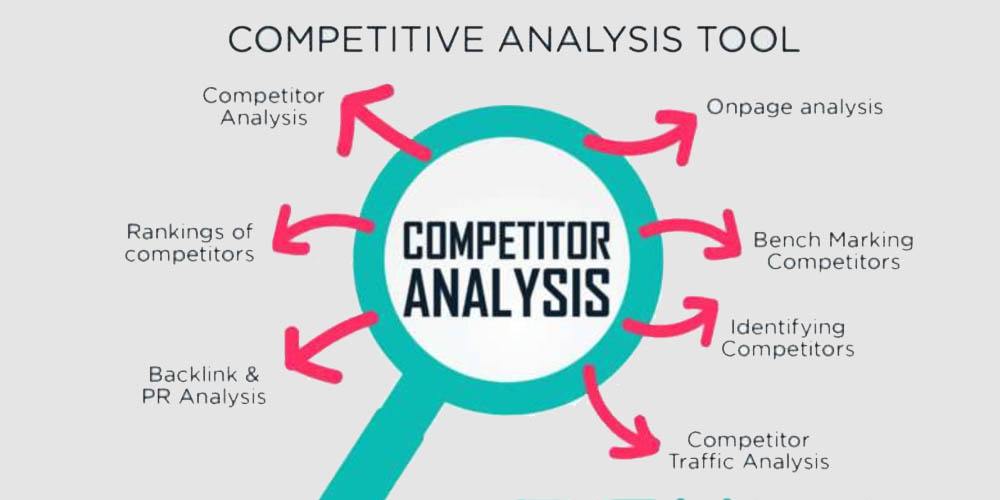 Positioning your content for excellent organic traffic requires you to know exactly what your direct competitors publish and the topics they discuss. One of the most critical content marketing efforts is taking the time to research the most popular sites with matters related to yours.
Research and analyze the pages that appear in the first position on SERPs. Usually, these correspond to pages with the best startup's content marketing strategy. Not for nothing, the SEO positions them in those places.
Researching your competition will help you to save time and resources.
This practice also helps you establish points of reference, or benchmarks, to know precisely where your startup is compared to other businesses of the same nature.
Of course, focus on analyzing the most reputable sites.
Find Topics with Great Search Traffic Potential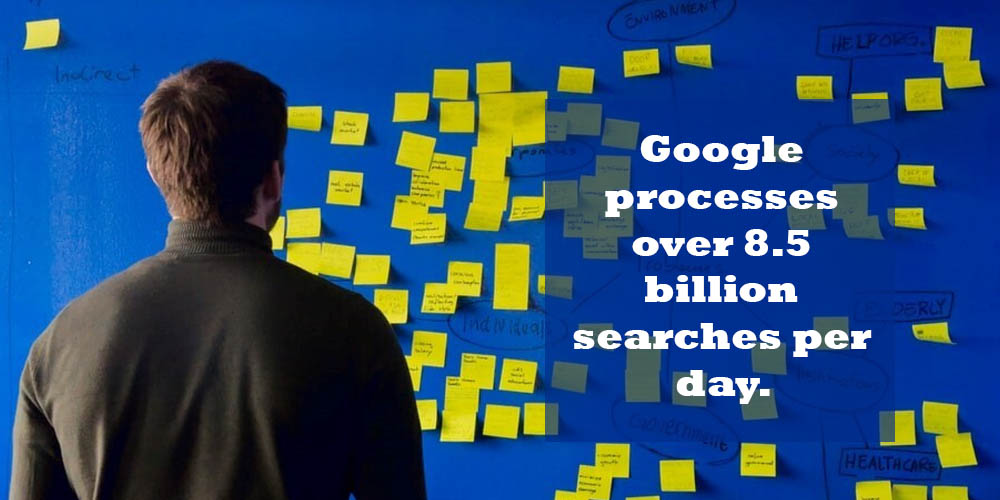 Effectively marketing your content entails identifying relevant topics within your industry. However, determining the most impactful topics that can enhance organic traffic to your blog posts or other content types can be a challenge. How can you discern which topics hold the greatest potential for engaging your audience and driving significant traffic?
While it may seem tempting to chase after "trending" topics – such as industry news – for your content, solely relying on them can be counterproductive in the long run. While these topics may initially generate spikes in traffic, their popularity often wanes over time, leaving your post with a short-lived impact.
Instead, it is advisable to prioritize evergreen content – content that remains relevant and valuable to your audience over an extended period. By creating evergreen content, you ensure a steady source of traffic that continues to generate interest and engagement over time, providing long-term value for your brand and audience alike. Rather than seeking momentary surges, focusing on evergreen content allows you to build a sustainable and enduring presence in your industry.
For instance, if the main topic of your business or website is digital assets, non-fungible tokens, etcetera, some content ideas may be how to mint NFTs or how to invest in virtual tools.
One of the best ways to find essential topics is by performing keyword research. This is the easiest method to choose relevant topics for your content marketing strategy. With the use of proper keywords, your content will include topics that help solve your audience's pain points and position your brand as a valuable source of information. We'll discuss the keyword research process in the section below.
Find the Most Relevant Main and Long-Tail Keywords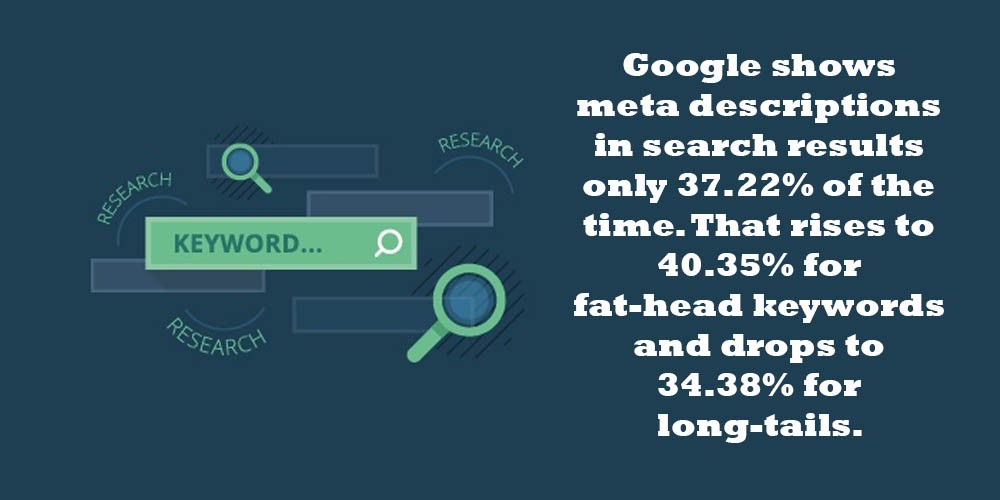 Researching for primary and secondary keywords is the most crucial step of any marketing strategy looking to improve organic traffic, Search Engine Optimization or PPC.
There are several platforms on the Internet that can help you do excellent keyword research. Some of the best are Ahrefs, SURFER, Semrush, and the Microsoft Advertising Keyword Planner, among others. If you are a newbie in the world of keywords, we recommend the free Ahrefs keyword research tutorial that will guide you through the process.
When conducting keyword research, it is crucial to consider both search volume and keyword difficulty, as indicated by keyword research tools. While you want to select keywords that can attract visitors to your website, it is equally important to assess their difficulty level.
As a startup, competing with industry giants can be challenging, so focusing on achievable long-tail keywords initially is a prudent strategy. These keywords typically have lower search volumes but are more specific and less competitive. By targeting these long-tail keywords, startups can establish a solid foundation and start driving relevant traffic to their site.
As your startup's domain authority and online presence grow, you can cautiously transition to more competitive keywords, gradually expanding your brand's reach and visibility in the market. This progressive approach to keyword selection allows your startup to increase your chances of success in the competitive digital landscape.
With keywords gathered for the content creation process, you can plan the right copy for your content marketing strategies. Of course, you must consider primary, secondary, and long-tail keywords to reach different audience types: those looking for general content and those looking for more particular information.
Create the Content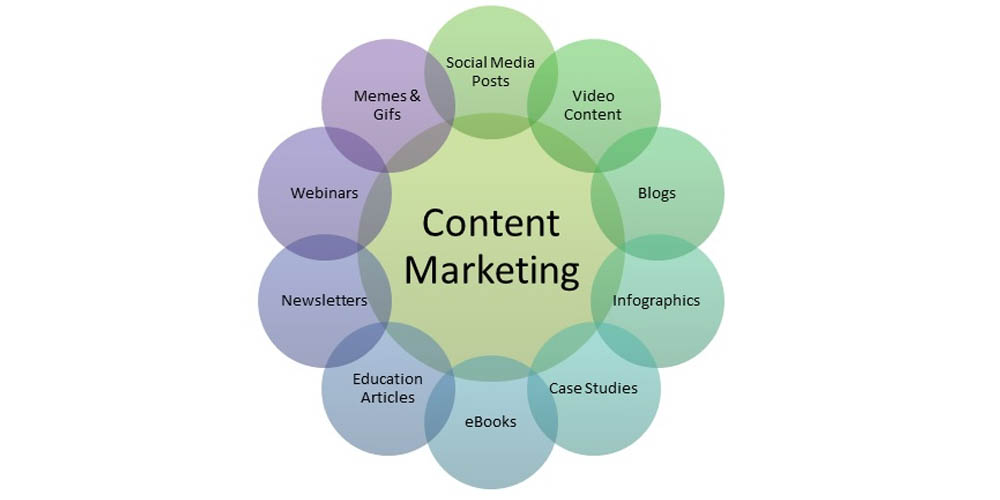 After researching and getting all the mandatory keywords for your copy, it's time to create the content based on the results by aiming at organic search. But there are other factors whose relevance is equal in value to keywords.
Most platforms mentioned above also give you the average length of articles discussing the same topic as yours. This way, you can plan the content format, the keyword content distribution, the density, and other aspects.
Keep in mind that the position of your new blog post, article, or social media publication will depend on how you insert keywords, their distribution, the images you include, headers, subheaders, links, and more.
All the features mentioned above are the key to high-quality content and driving organic traffic!
Of course, the tone of the existing content is related to the target audience, potential customers, and markets you are targeting.
When crafting content, ensure that your piece offers something extra that sets it apart from competitors. Google places significant value on expertise and uniqueness, seeking to provide its users with the most relevant content. By delivering unique insights, fresh perspectives, or original research, you establish your authority and demonstrate your expertise in the field. This not only enhances your chances of ranking higher in search results but also attracts and engages readers, fostering a loyal and growing audience.
Publish and Promote the Content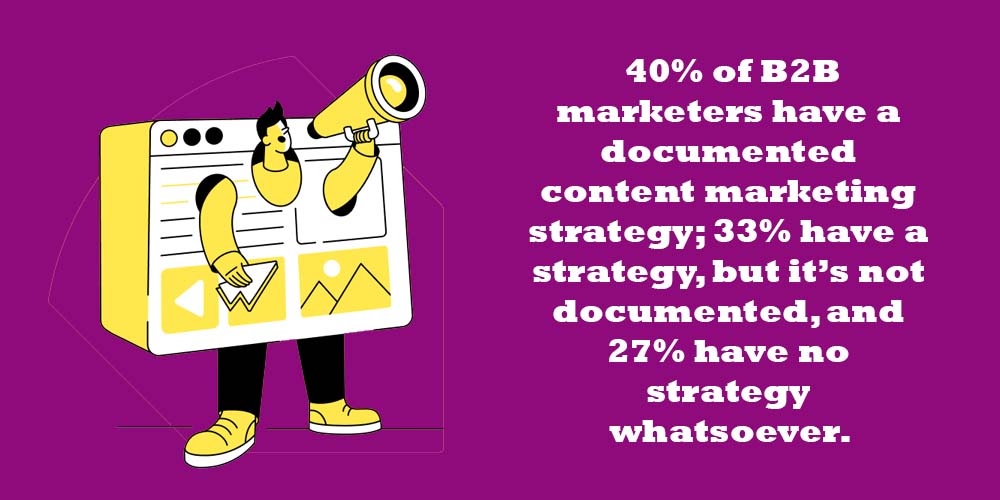 As a tech startup, you must meticulously analyze the ever-evolving trends and determine the precise timing and frequency for publishing your content. Creating a well-structured content calendar becomes a strategic necessity, allowing you to align your content releases with product launches, industry events, or relevant milestones. By catering to the specific needs and interests of your tech-savvy audience, you can position your startup as an authoritative voice, fostering trust and credibility.
Moreover, scheduling posts regularly will attract more visitors since Google and other search engines reward websites that publish often. This is an excellent indicator that your site or social media where you post is working and generating content of quality.
In addition, the platforms where you choose to publish your content play a vital role, as they have the potential to yield diverse outcomes for your target customers. Whether it's informative blog articles, captivating visual content, or concise and impactful social media updates, adopting a multi-faceted approach ensures that you effectively reach and resonate with your target customers, maximizing your content's impact and driving meaningful results.
Measure Your Results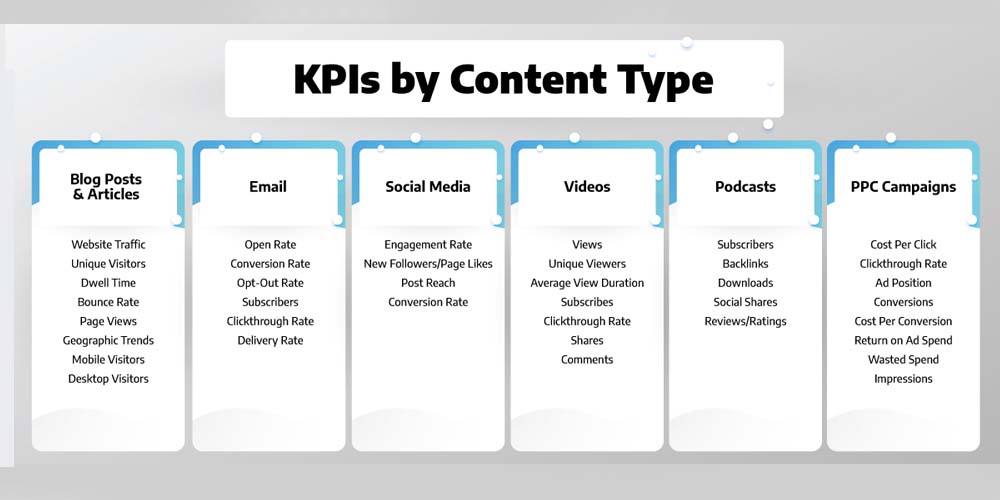 After a a couple of months, it's time to assess the results of your publications. To do this, you'll need to go to Google Analytics, a handy tool of the American giant which will provide you with key performance indicators (KPIs). Some of the most crucial KPIs you should pay special attention to are:
The clicks to your website;
The time that visitors spend inside your website;
How many visitors arrived at your website through banners or paid advertisements;
The number of effective sales.
With this data in your reports, you will get valuable insights to determine whether the content you created is working.
Measuring your results should be a regular practice. Keep in mind that the more content you create, the more metrics you must analyze, which gives you a more comprehensive insight into the general performance of your work.
Adjust Your Content and Strategy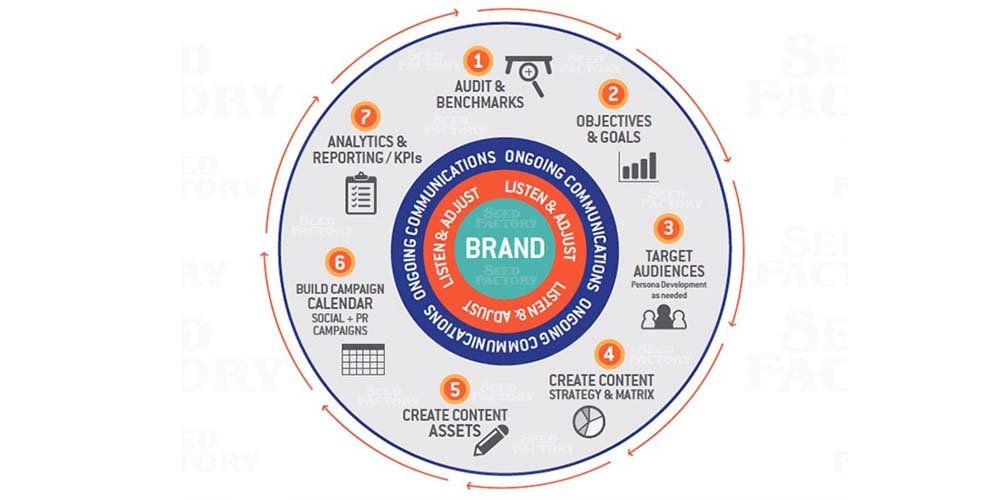 Insights from the previous stage will allow you to define if you should continue producing the same type of content or need to make some improvements and adjustments.

The things you'll need to change or improve depend on the content and digital marketing strategy you have adopted and its main goals.
For example, if your goals were to get more conversions, you need two things: an increasing number of prospective customers, and that potential buyers effectively complete the purchasing process.
In this sense, a more direct approach is vital. Please include links to your landing page or direct allusions to your product or services. You can even insert a call-to-action at the bottom of your content to encourage people to make the next move, which may be purchasing an item, reading other articles, or navigating through your website.
Of course, your landing pages should be straightforward so that it is easy for users to complete the operation—the same for social media channels and other spaces where you publish content.
Review Comments and Reviews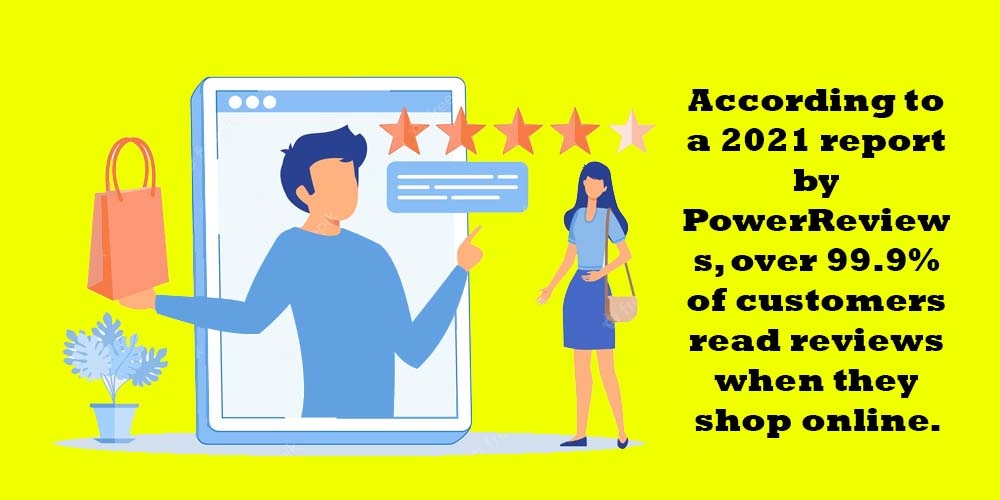 The platform where you post your content should have a proper space for sharing comments and reviews. The Internet has plenty of people who decide to praise or destroy a piece of content, so cherry-picking is the best approach in these cases.
Keep an eye out for the most exciting reviews and intelligent comments that contribute to the growth of your business. Even if you submit guest posts, review comments on those external platforms to have a wider insight.
Having a section where readers can comment on your post will generate more traffic since these comments may appear in search results and even attract people with similar thoughts.
Besides, you can create threads on social media and start a discussion with readers and customers. This practice is great for generating communities and giving customers the feeling they belong to it.
Content Marketing Tips
To further enhance your results, we highly recommend implementing the following tips:
Define Marketing Budgets
As a website owner, you have two alternatives when creating and publishing copies on your site or external pages. You can create the content and manage all the marketing by yourself or hire a marketing agency that helps you with all the incumbencies in your project.
Professional content marketers will facilitate the process of creating content to market your brand, business, or products. Agencies will analyze your market, conduct an SEO audit, offer you case studies, generate SEO strategies, and create SEO-optimized articles on your behalf.
With the assistance of professional content marketers, you can save time and effort while enjoying the assurance of well-researched, optimized content that strengthens your startup's online presence and drives tangible results.
However, before employing the services of any professional content marketing agency, it is essential to establish a budget for your SEO and content marketing initiatives. Investing wisely in these areas can yield significant returns for your business, but it's important to determine the optimal allocation of your resources.
To ensure that your budget is utilized effectively and tailored to your specific needs, we invite you to schedule a consultation with our experts. We will assess your goals, discuss your target audience, and identify the most effective strategies and tactics to maximize your investment in SEO and content marketing. By collaborating with our team, you can make informed decisions regarding the allocation of your budget, ensuring that your resources are allocated efficiently and aligned with your business objectives.
Use a Link-Building Strategy
Any good content marketer will tell you that link building when addressing your content is fundamental to increasing visitors, the number of leads, and conversions.
This is about inserting links to lead visitors to alternative content within your website or promotional channels, such as social media, marketplaces, or unique sites where you sell stuff.
These links must be based on anchor texts, preferably relevant keywords that readers can easily click on.
You should also insert links in articles you post on external sites. This practice is called Backlinking. This is because you will lead external visitors to your website, looking for new clients, customers, and conversions.
Consider Paid Advertising to Lead Visitors to Your Content
One of the goals of most marketing campaigns is to lead your website or specific content to the first page of the SERPs. This strategy aims directly at the search intent of navigators.
As a startup, you're competing with multiple other websites, sometimes with higher domain authority, and thus greater ranking chances. For this reason, you should use alternative media to drive traffic to your website. And even though users generally tend to gravitate towards organic search results, it is important to recognize the value of investing in Pay-Per-Click (PPC) advertising.
By utilizing PPC, you have the opportunity to occupy two prominent spots on Google's first page: one through organic rankings and another through paid ads. This dual presence significantly increases your visibility and enhances your chances of capturing user attention.
By appearing in both organic and paid results, you establish credibility and trust, encouraging users to click through to your website. Investing in PPC can be a strategic move to expand your online presence, attract a wider audience, and drive valuable traffic to your site.
Create Different Types of Content
Although posts in blogs, articles, and notes usually are the most common type of content when it comes to generating leads and conversions, remember there are multiple other types of content, such as social media content. We briefly mentioned it in the previous section but it's worth repeating.
Short notes on the most famous social media, such as Facebook, Instagram, or Twitter, are an excellent way of attracting people to external sites like your official website. Many users on the Internet reach new content by clicking posts on social media.
You should also consider Youtube videos where you discuss your niche topics. This way, you can reach a wider audience. Even creating different channels for different purposes must be interesting if you want to address other industry topics as you gain traction and other types of customers.
And please, research trending topics before creating content in alternative media. A good selection of key topics may help you to reach your business goals in these alternative media.
The Bottom Line
Boasting a proper content marketing strategy brings clear benefits to many startups, but it's up to them to define their methods. After creating the content, they must post content on their sites, social media, or platforms they consider relevant to their niche.
With a clear strategy and high-quality content, startups should be fine reaching new customers and experimenting with success stories.
Of course, success depends on other significant factors, such as the website's reputation, the trends, the authority of your site, the content topics, and more.
We invite you to browse our blog for other interesting articles related to this theme. In this section, we're continuously uploading articles that may help you to achieve your objectives and write the best blog posts possible!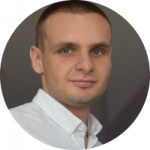 SEO specialist with over six years of professional experience. A/B test and Data-Driven SEO enthusiast. In his work, he focuses on the development and implementation of a strategy that achieves predetermined, specific goals. Privately, a fan of mountain biking.