If there's something that NFT creators must learn, it is to create a good NFT promotion for their project through NFT marketing strategies. The thing is that planning a digital marketing strategy that attracts NFT enthusiasts to your project is not an easy task.
Making market research, finding your target audience, creating social media platforms, getting connections through NFT influencer marketing, and more are part of what it takes to make an effective NFT marketing strategy.
The good thing is that you can start with it in many ways. You could either begin alone, with your resources – which will consume a lot of time and effort – or leave the heavyweight to an NFT marketing firm with experience. After all, NFT projects are here to stay.
Since 2014 when they first appeared, the crypto worldwide community didn't know how these digital assets would change the perception of value, exclusivity, and collections.
We still don't know all the magnitude of this 3.0 world will bring. But one thing is certain: NFT collections launched with the right strategy can bring many benefits for creators and the NFT community.
We bring you the best strategies through the ultimate NFT marketing guide backed by theoretical and practical knowledge. Let's make launching your project and reaching NFT fans who can buy your product easier.
What Is An NFT Project?
Let's start with the basics; what is an NFT?
NFT stands for Non-Fungible Token. Compared to traditional and exchangeable real-world items, where you can trade one for another with the same features, this digital asset is unique. There aren't two images, products, etc., with the same characteristics.
That's what makes them special.
During NFT sales, you obtain a cryptographic record representing proven ownership of the purchased item. That encrypted code is stored on the blockchain so that anyone can check its authenticity.
The NFT project refers to all the work behind the digital art posted in an NFT market. This includes, but it's not limited to:
White Paper.
Road Map.
NFT Utility.
NFT scarcity.
Social Media.
Website.
The community behind the project.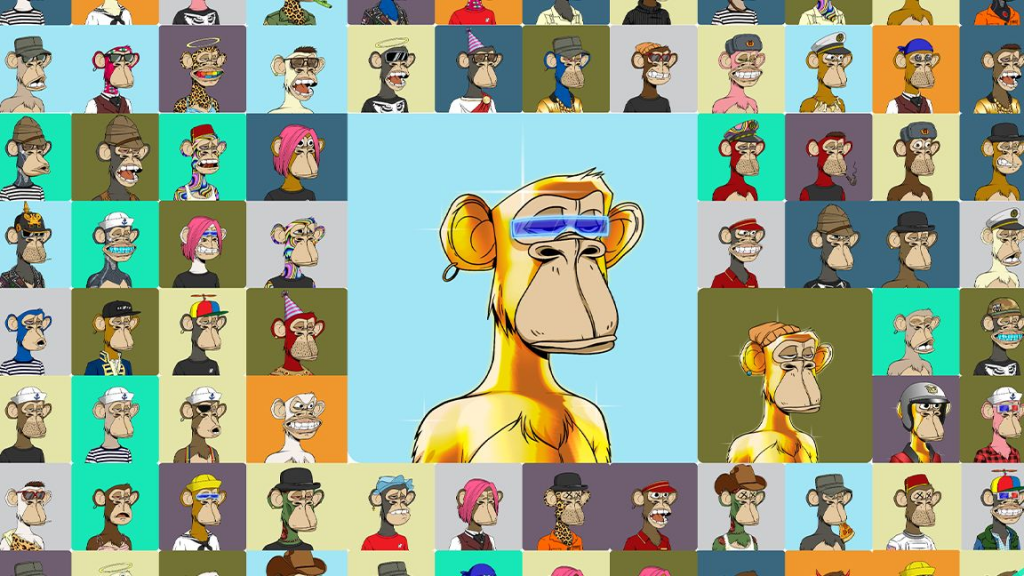 NFT Benefits – Why Should You Get One?
NFT is a completely new world of digital assets. As such, there are a lot of doubts regarding acquiring digital art through an NFT platform. After all, people don't know what owning an NFT means – at least those that aren't into the crypto market's latest news.
The truth is that good NFT projects attract buyers. And it's a common thing now to get a piece of digital artwork from top NFT artists in the hope of getting a benefit when you resell it.
But, besides the potential economic profit, why should you get an NFT?
Owner Status
Art collectors love this benefit. When you purchase an NFT from an artist, you're actually buying the right of ownership of that digital asset. It's yours, and you can do whatever you want with it.
This is achieved through blockchain technology, where each transaction is developed in a smart contract so everyone can see who is the actual NFT owner.
Uniqueness
The unique attribute is another feature of NFT. There is not a single NFT that is the same. Since they are created on the blockchain, they use different data to be unique.
Uniqueness is related to scarcity, which also gives NFT value.
Tradeability
Even though NFTs aren't fungible, they are tradeable.
You only need to save your NFT in a digital wallet – an NFT wallet from OpenSea could also work – and then transfer it to anyone that wants to buy it.
You can also transfer it to a crypto wallet like Metamask until you sell it.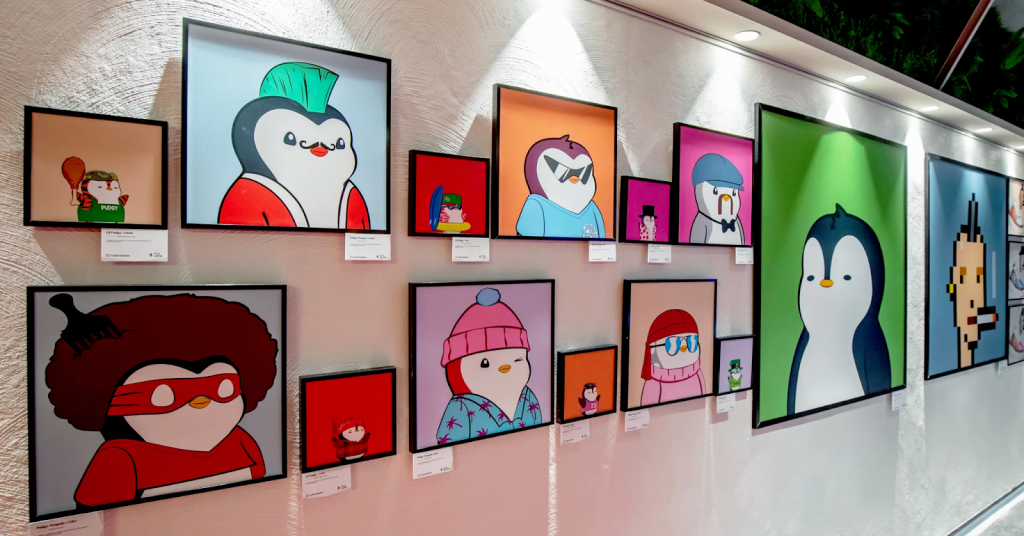 Useful Potential
Non-fungible tokens have incredible potential in the digital space; they could become almost anything. Of course, it all depends on who the creators are and what is stated on the Road Map.
You may be getting an NFT from creative professionals hoping to get funds and release a new game from that. You never know.
Creates Prosperity
Just as tangible assets, creating NFTs can bring prosperity.
Since Non-fungible tokens can be sold – or traded – for profit in the best marketplaces, there is an intrinsic benefit between players and creators.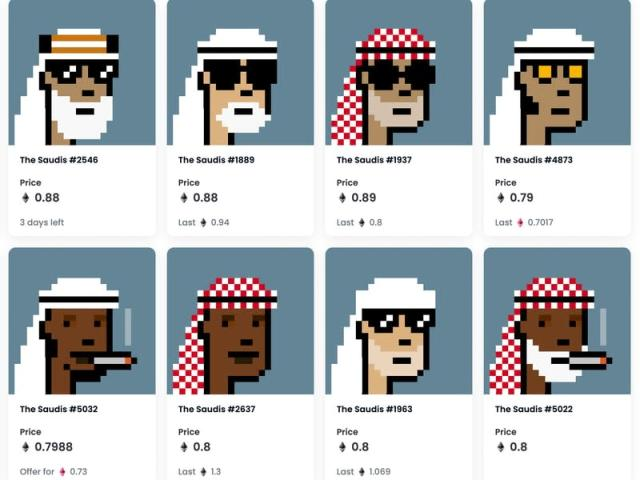 How Can You Create An NFT?
We can't say that creating an NFT is an easy task, but it's not hard either.
This process requires investigation, digital artworks in JPG or GIF format, and access to one of the various marketplaces to sell them. Here's an example of creating an NFT using OpenSea – one of the best marketplaces for NFT in the digital world.
Sign up to a marketplace and merge your account with a crypto wallet. One of the best so far is Metamask.
Send over the file that you'll turn into NFT. Transfer it into the InterPlanetary File System – the cloud decentralized storage service from OpenSea.
Mint your NFT. Prepare your NFT by mapping a cryptographic signature to the token to the file you uploaded. Thanks to this, it can now exist on the blockchain and become a saleable NFT.
Add your art to the NFT listings. Now it's time to fix the price you'll sell the NFT for.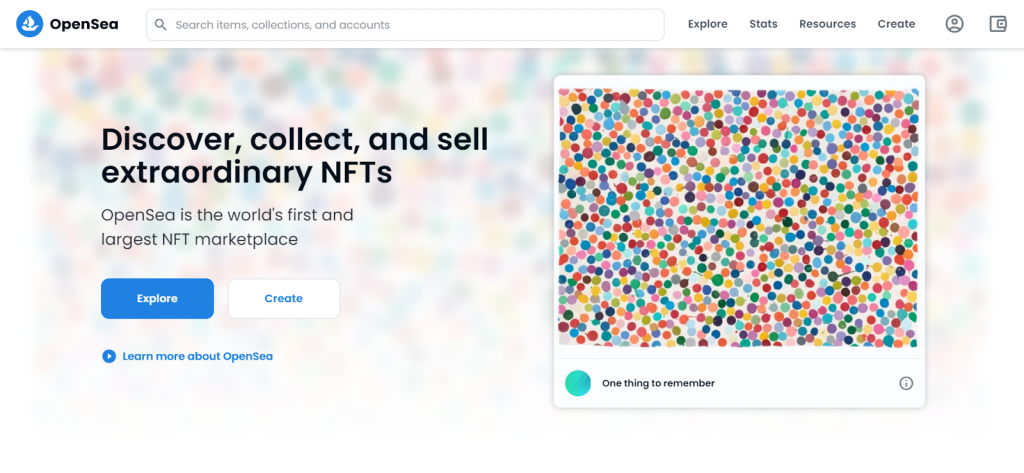 What Is an NFT Marketing Strategy?
An NFT marketing strategy combines all the techniques used to promote your NFT project. The main objective of an NFT marketing campaign is to bring social awareness, FOMO, and impact to the entire NFT community. The niche is big enough to have important websites where to sell the NFT collections, such as OpenSea.
NFT artists combine different elements of traditional marketing strategies with the 2.0 world to create the best NFT advertising techniques.
Some things that great NFT marketing campaigns include are:
Social Media Marketing.
NFT influencers and Social Media Influencers.
Online NFT communities.
NFT Discord Community.
PR Strategy.
The idea is to have an active online presence with content marketing, prospective buyers, NFT community building, organic traffic to your website, and more. Using the right NFT marketing channels is imperative to success.
After all, the NFT business industry is becoming a serious niche where an NFT collection is finally seen more as digital collectibles with value rather than just JPGs.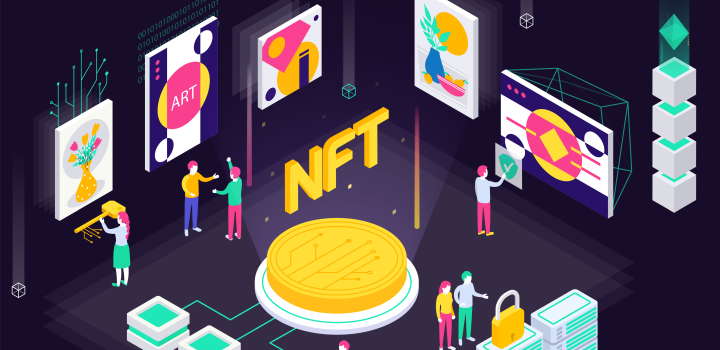 NFT Marketing Agencies – What Are They?
Marketing Agencies are in charge of providing bespoke NFT marketing services to those creators that sell NFT art in an NFT art marketplace.
These are specialized companies with professional people capacitated in crypto art and the NFT space to produce great results based on your goals. Since this is a niche market, agencies must be completely sure they can handle this kind of business.
For example, if NFT owners want to promote NFT drops, they could contact these agencies so they can take care of the strategies used to have a successful launch.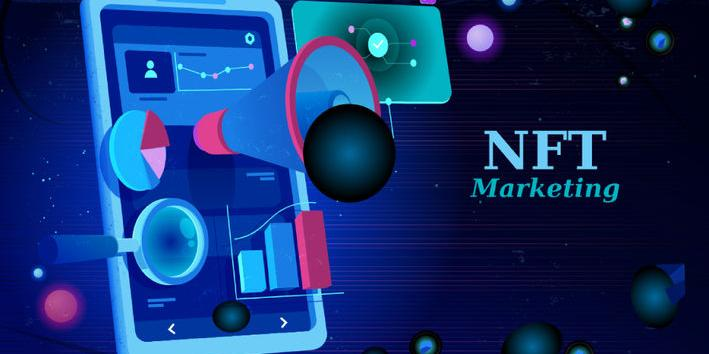 Why Do You Need NFT Marketing Services?
You need NFT marketing services if you:
You want to create an NFT project and don't want to focus on promotion strategies.
Already have a project, but you're having a hard time marketing it.
Don't know what strategies you can use to promote your project in the NFT market.
Have a limited budget that you don't want to spend hiring in-house people.
The main reason why you'd be hiring NFT marketing services is because of a lack of knowledge. But also because marketing strategies are time-consuming. As an NFT owner, you could be improving other aspects of your collection or even developing other NFT projects simultaneously.
We know how complex it is to run a business, and the NFT market is a relentless place where if you don't give everything you got, you won't be able to succeed. After all, the NFTCalendar lists over 500,000 projects to be released in the upcoming months.
This creates a huge pressure on creators to develop the most refined products in the community.
So, the main idea of getting marketing solutions is to put an external team to think of all the strategies they should do to promote your NFT and develop a realistic, measurable, and progressive marketing plan.
It's mandatory to follow consistent strategies and apply two or three at a time if you want to see benefits.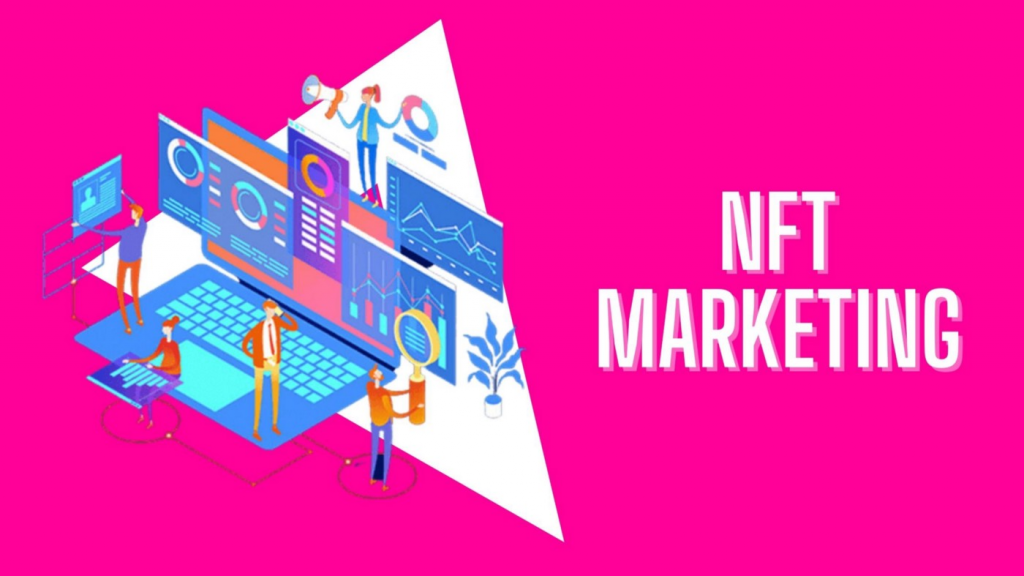 How NFT Marketing Services Can Help Your Project?
Using the services from an NFT marketing agency can help your project find prospective NFT buyers, which is not an easy thing to do.
According to a poll conducted by Dexterlab a few months ago, most people into NFT platforms buy NFT just to get profits from reselling, not because they like the project.
That's what you probably don't want for your collection. Based on our experience, digital creators want to be appreciated within their community, keep developing their designs, provide value in the NFT platforms and earn something in return.
The marketing efforts provided by an NFT marketing agency aim for that purpose – NFT success.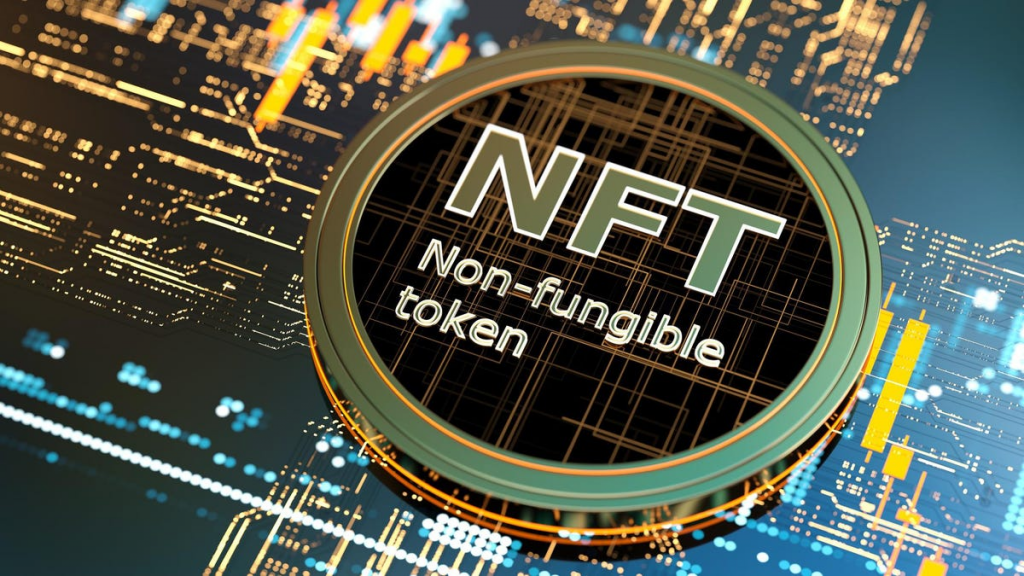 NFT Marketing Strategies That Work Great
Before you start applying marketing strategies to your art, you need to know that lots of them are based on the traditional marketing experience – but adapted to the NFT system.
Below we will explore great strategies you should develop in the NFT niche. Most of them are Conversion Rate Optimization tactics.
Using CRO strategies allows you to increase your sales in your sales funnel. In the NFT world, you'll be working with digital collectibles – buying, selling, or trading NFTs – so you should put your focus on that.
NFT Search Engine Optimization (SEO)
SEO helps you bring organic traffic to your website or your OpenSea page.
What you do is write original, informative, and true content about certain keywords that are based on users' search intent. As such, you can start developing topics like:
NFT giveaways.
NFT token.
NFT launchpads.
NFT circles.
NFT product.
NFT exclusive features.
Latest news of the NFT world.
You can explore expanding trends and even create a brand new concept, all this only with SEO.
This strategy aims then to every part of the customer journey. After you do the work, it will bring traffic to your website.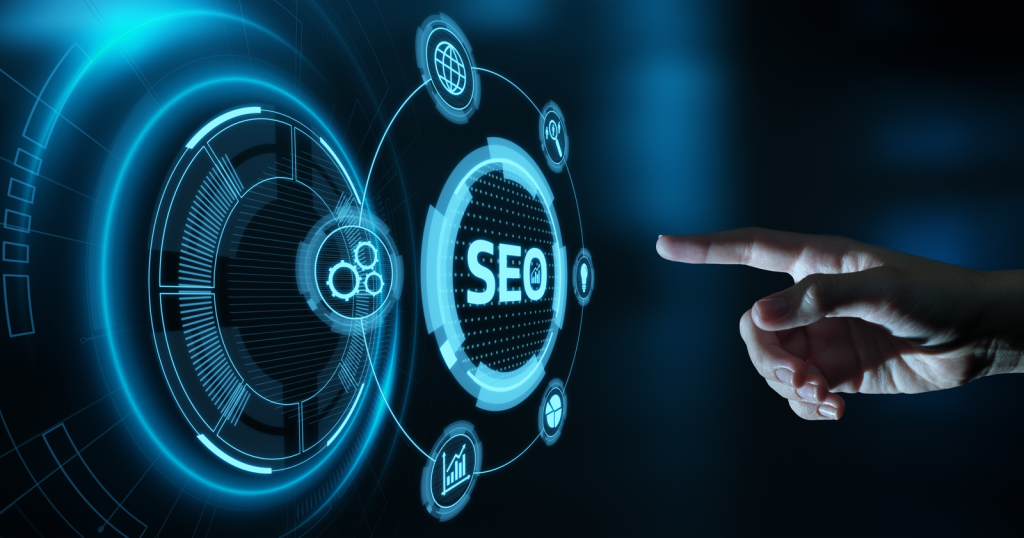 NFT Marketplaces
Marketplaces are the NFT platforms where you can sell and buy non-fungible tokens. Here, you can find projects involving multiple virtual worlds in the web 3.0 environment. For example, cads, video games – like Axie infinity – or even real estate.
When marketing NFTs, you need to empathize with all prospective clients in the marketplace. And if you can do this repeatedly throughout different websites – with a great description, white paper, video marketing, etc. – you can increase your probability of selling your digital products.
Some of the marketplaces you can list your NFT in are:
Rarible.
Enjin.
Atomic Hub.
OpenSea.

Guest Posting
Guest posting is another great strategy that every NFT marketer should try. The basic idea of this tactic is to get as many articles talking about you as possible.
You can contact different websites that follow the NFT and crypto news through Outreach. Pitch them your ideas about why your project and website are valuable and why they should post something about you.
If what you say is convincing, they will write – or ask you to write something – about your project and even post it on their social media channels.
If you don't have any topics you want to talk about, here is an idea: Write about your launch or your airdrops; NFT giveaway seekers will love it.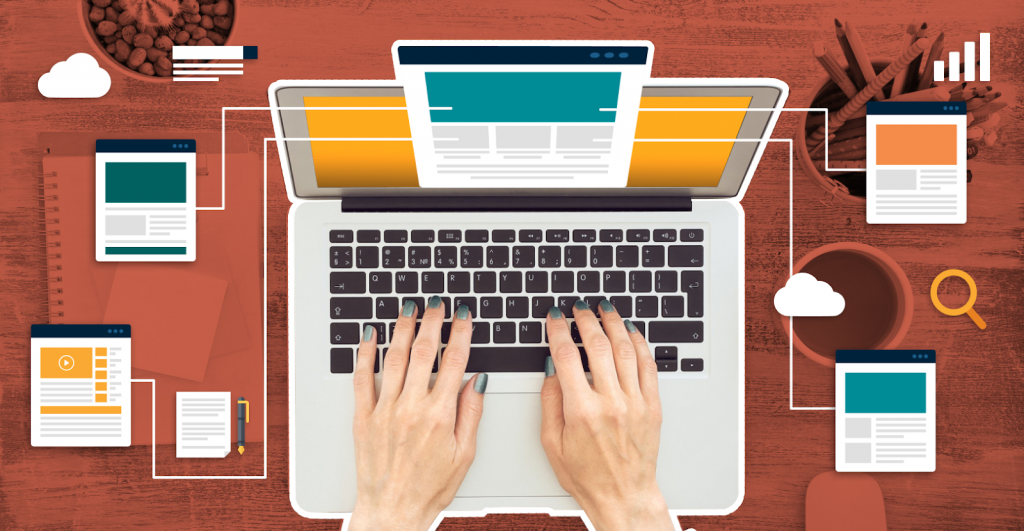 Blogging on Your Website
Inbound Blogging is a must-have marketing strategy to bring organic traffic to your website. And combined with SEO, blogging makes it a powerful marketing tool for your NFT.
You should write about your project, how you develop it, and what you aim to do. Make sure you let your community – and the rest of the NFT world – know that you are different from the rest. Create solid, understandable content that puts you on the first page, and you'll be ready to go.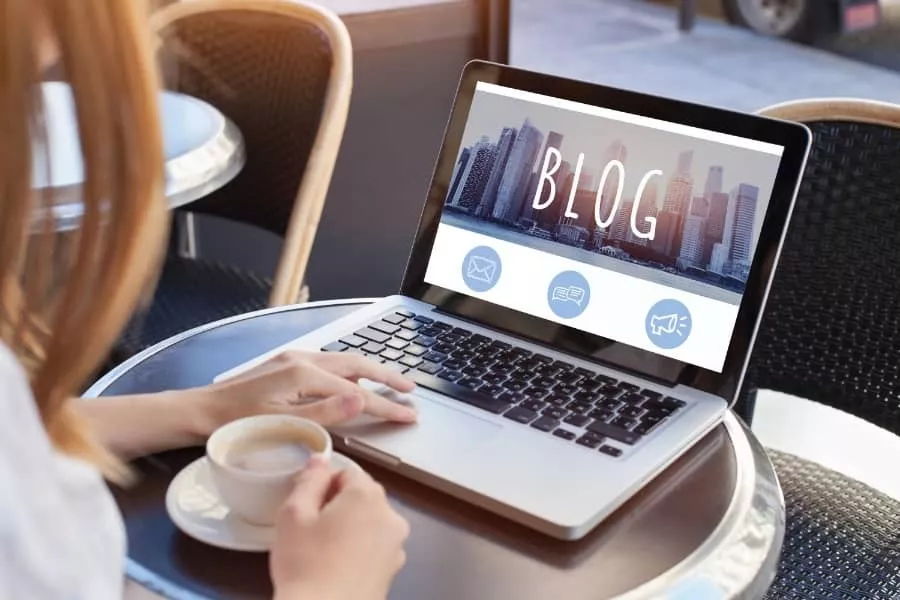 Social Media Promotions
Promoting your NFT on a social media platform is a great way to build an online community. With a strong social media presence and active community members, you can create buzz and make your project reach far more people than you have expected.
Usually, a social media strategy involves multiple channels that include:
Youtube.
Reddit.
Twitter.
Facebook.
Instagram.
Linkedin.
The idea is that you can create social media posts according to the platform you're using. However, the content you'd post on Instagram shouldn't be the same as the one you'd publish on Linkedin.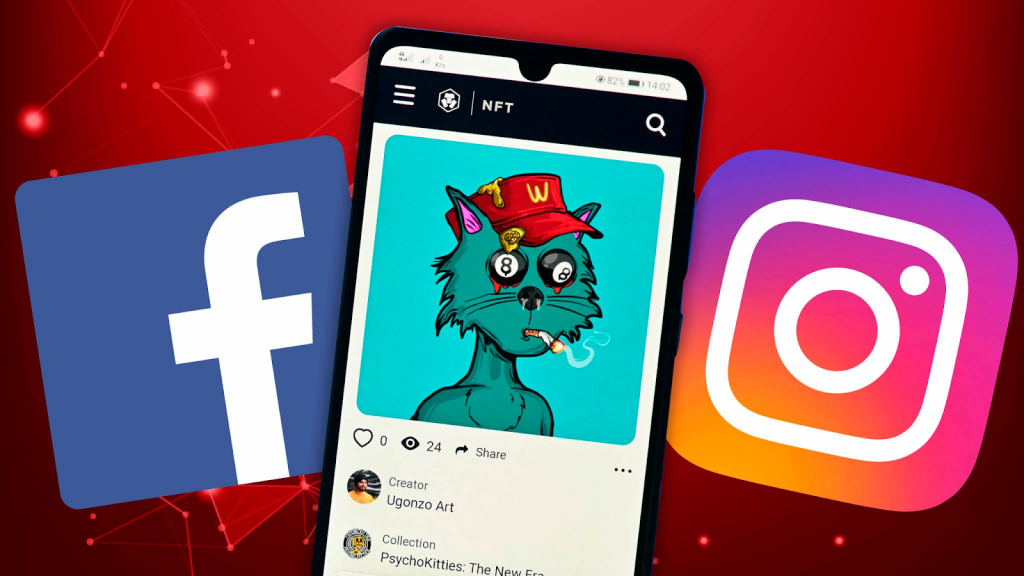 Discuss NFT And Blockchain Technology
If there's something that NFT collectors love, it is discussing topics like:
A new NFT drop.
New NFT launch.
A greater NFT group.
Best social media sites to visit that talk about NFT.
The new top NFT marketplace where people can get assets.
When will a brand new NFT event occur?
Compare NFT products.
Best NFT tokens to purchase.
Suppose you join these discussions in relevant online community forums, Twitter, Discord, and other related websites or platforms. In that case, you could share your thoughts about the future of NFT or how your project's vision will help players earn money and be part of something different.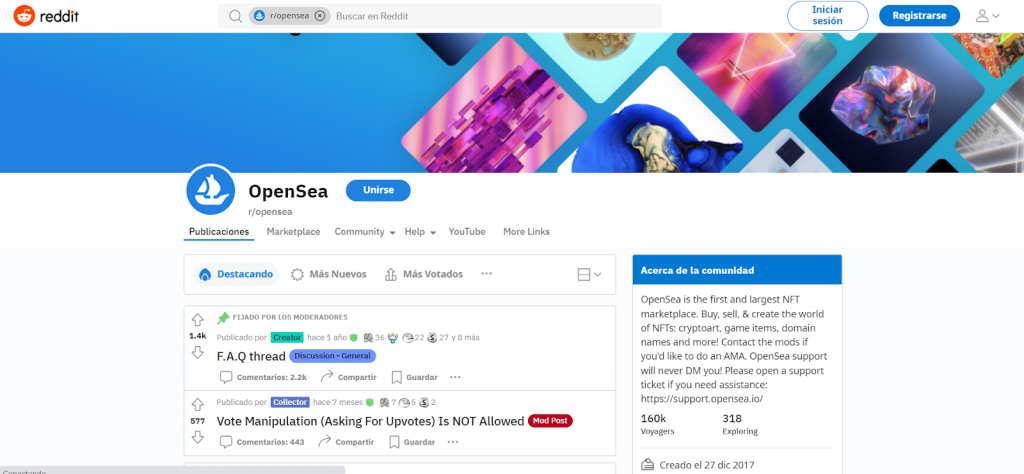 NFT Airdrops
To simplify, an Airdrop is an NFT distribution that a project shares as a form of promotion. They are free and are aimed at creating brand awareness.
NFT Airdrops are a new technique developed especially for NFT marketing. Since you need to catch the attention of the NFT community, the airdrop is a great way to let people know about you.
For example, some holders of the Bored Ape Yacht Club received Mutant Serum variations for their participation in the project. Developers wanted to show their appreciation to those that support them.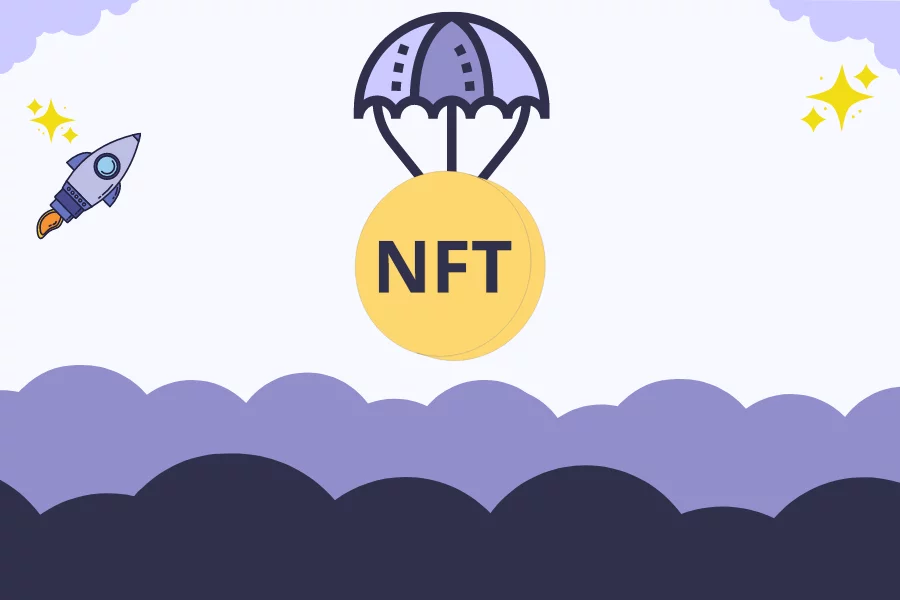 Influencer Marketing
Influencers are people that can make their followers or subscribers behave in a certain way due to their recommendations. As such, NFT marketing agencies are adding influencer marketing to their repertoire of strategies to use with NFT creators.
An influencer could help you create hype around your NFT project. They can talk about the NFT features, future, and expectations to their community, making your digital art sell faster than you think.
The best you can do is to find crypto influencers to add them to your sales funnel.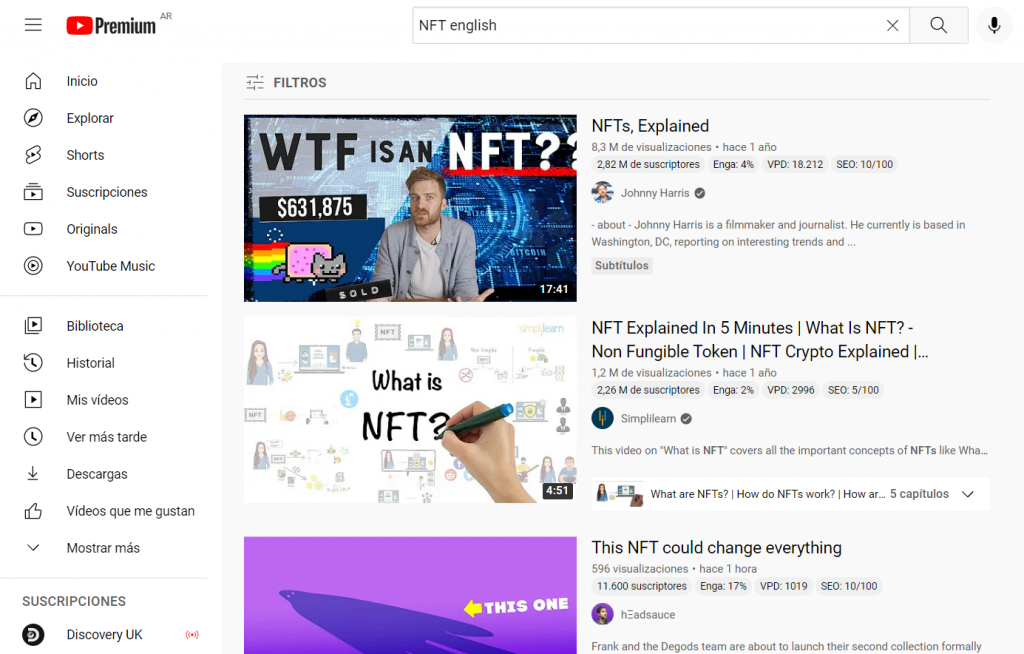 Community Relations
Let's be completely straight here. Without communities, social channels, and a website where NFT products can promote brand visibility and generate interest, they can't thrive.
It also involves the original term Public Relations. If you want to increase your audience-reach ratio, the best thing is to hire a crypto PR agency or a marketing agency that takes care of all the community aspects.
It's an extensive task where you'll need to target demographics, contact other NFT creators, spam promotions, and use – most of all – your social media accounts to create threads and interactions.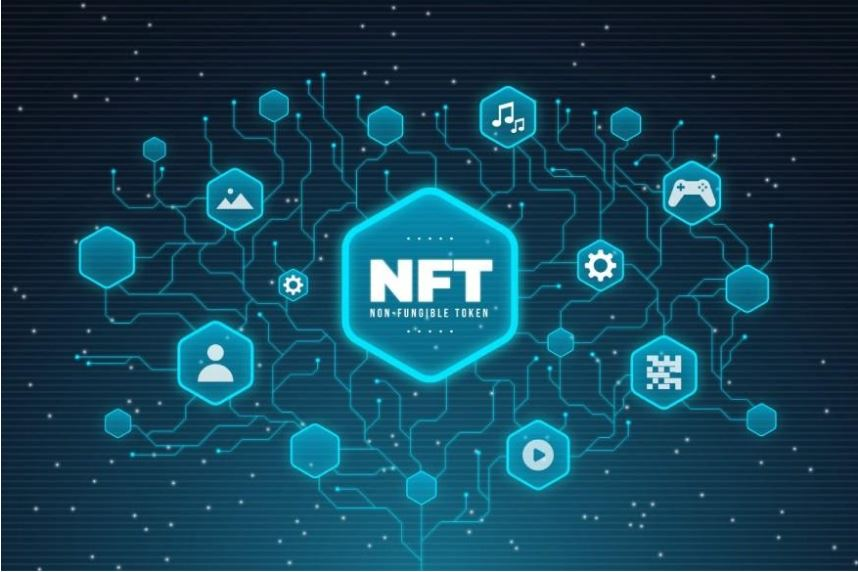 Email Marketing
Email marketing is one of the oldest and most effective marketing strategies that you can use nowadays.
An email marketing campaign combines both PR and sales funnels for niche sites. This tool is used to send new and preferential information to all those that want to receive it. You will have to create quality content about the crypto space, the NFT field, and your project – within the business goals – and massively share it with those who accept the newsletter.
With email marketing, you can improve your conversion rate optimization analytics. This means you'll get to sell NFTs and boost revenue when you give potential buyers great content.
Email marketing also helps you reach new audiences and get – in smaller amounts – organic visibility.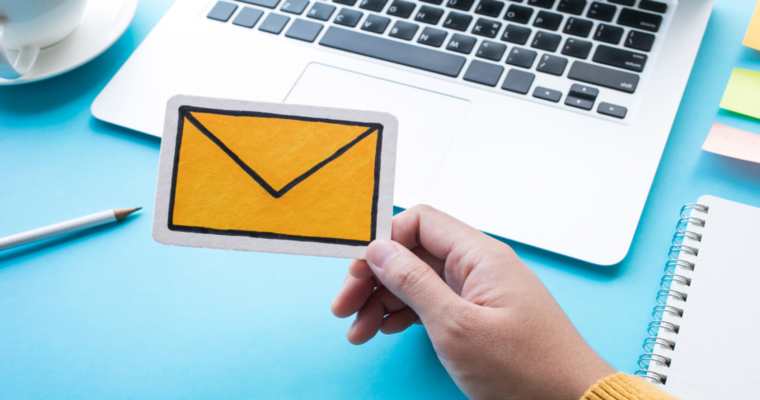 NFT Ad Networks
If you want to reach even more people and keep building a community with users that aren't familiar with NFT, you can run ad campaigns with your NFT marketing messages using paid advertisements on social media platforms – like Twitter, Linkedin, or Facebook.
The best you could do is to use crypto ad networks to have the best results. These crypto networks – or media outlets – have people from multiple platforms interested in learning more about NFT and your project.
You can target blockchain advertising networks such as:
Bitmedia.
Coingecko.
CoinMarketCap.
LunarCrush.
Coinzilla.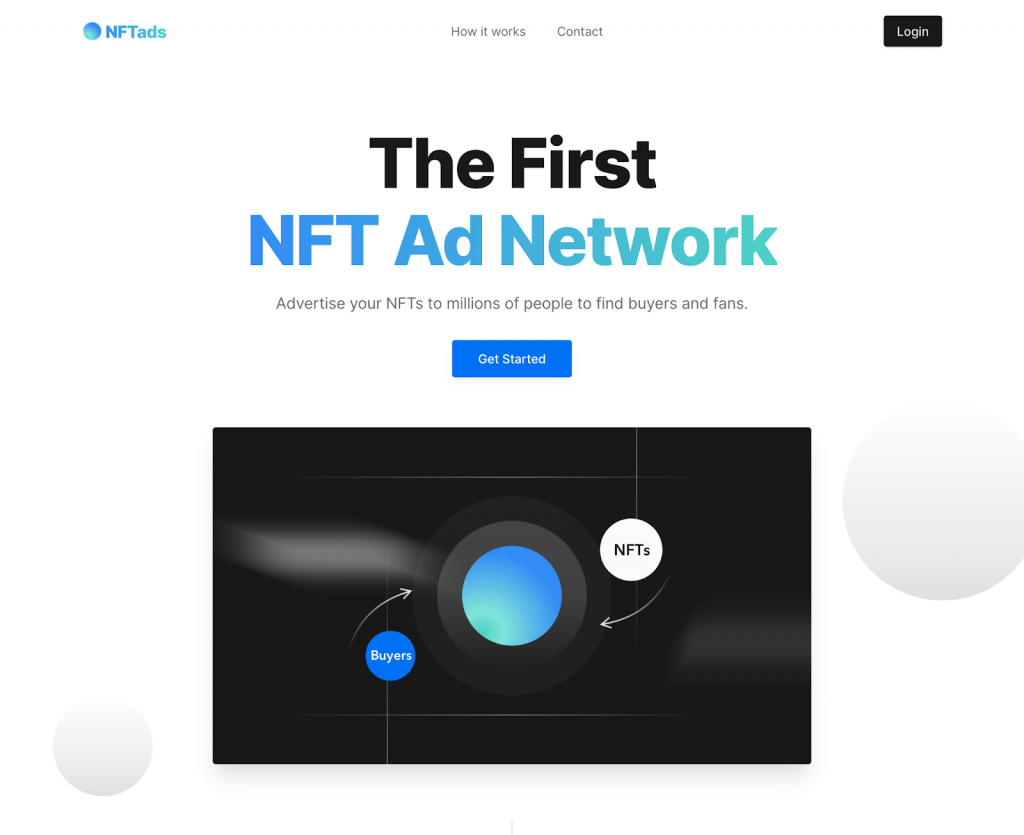 Browser Push Notifications
The push notification is a sort of pop-up that shows up in the browser. It's a useful tool you can use for conversion matters and to show your NFT pieces. You can discuss with crypto news sites about getting highlighted using this kind of advertising.
You can choose where the CTA will redirect, whether your brand's social media, a sales page with the digital file in a market platform, or your website's homepage.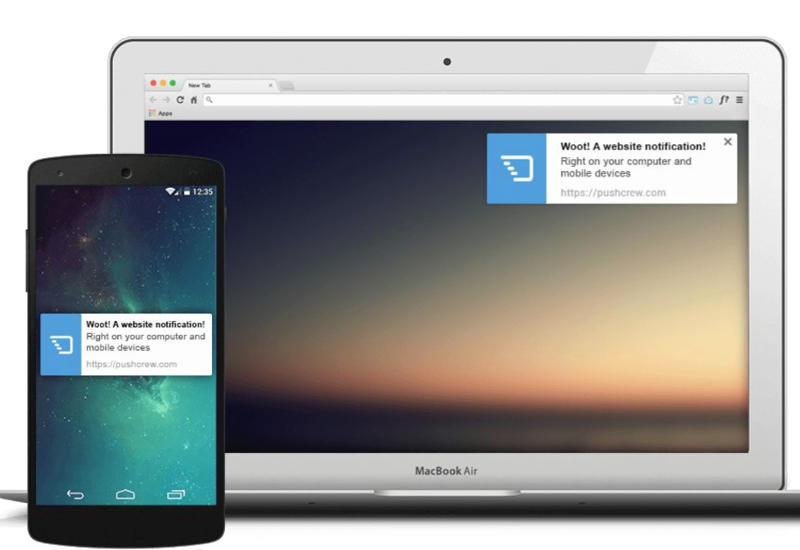 AMA Sessions for NFT Marketing
AMA or Ask Me Anything, are a sort of meetings you do to show your project to the audience. You will be answering questions and solving doubts about your project with all the people interested.
An AMA is made with a Discord community management team – although you can do it on other popular platforms like Reddit as well – where they will act as admins selecting questions, banning people, and ensuring that people watching have a great time.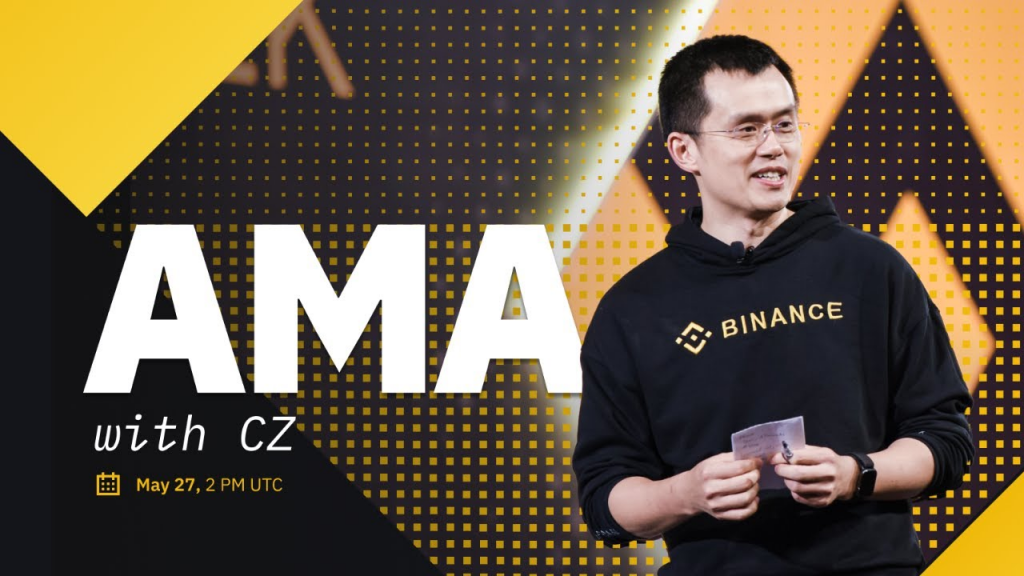 Banners for NFT Marketing
Banners aren't a good choice when selling NFTs, but they can be part of a good marketing strategy. Creating this kind of content allows you to place it on important websites such as CoinGecko.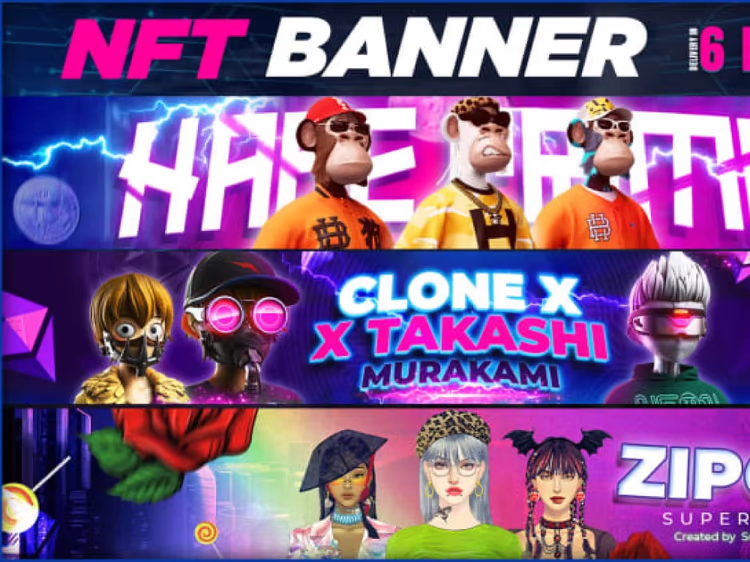 Press Release
Press Releases are one of the most important ways to communicate your project in search engines. When you write this content and express the value of having a determined NFT, you impact the readers.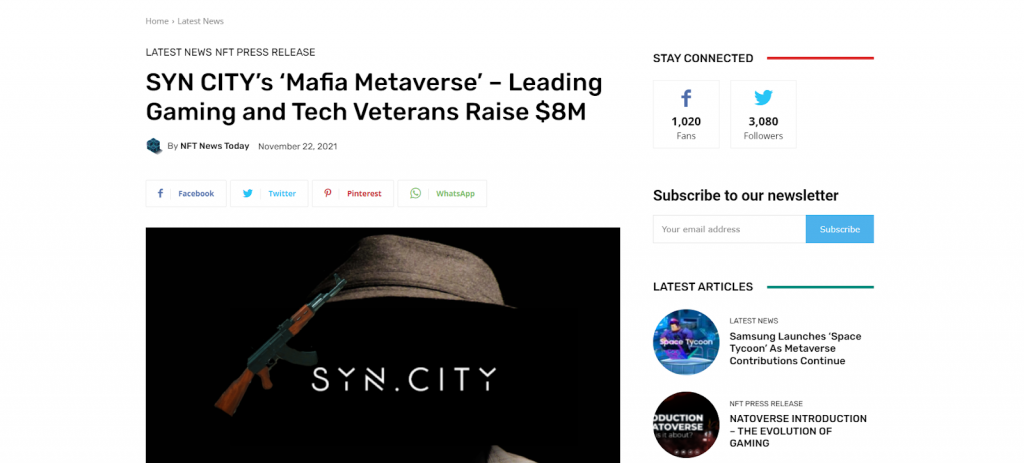 Create Valuable Videos
Videos are a great way to share information about your NFTs. After all, many people find it easier to understand complex issues when they see and listen rather than read.
That said, you can create great informative videos and share them on your social media to expand audience reach. Partners from an affiliate marketing program can also distribute them to showcase all the project features.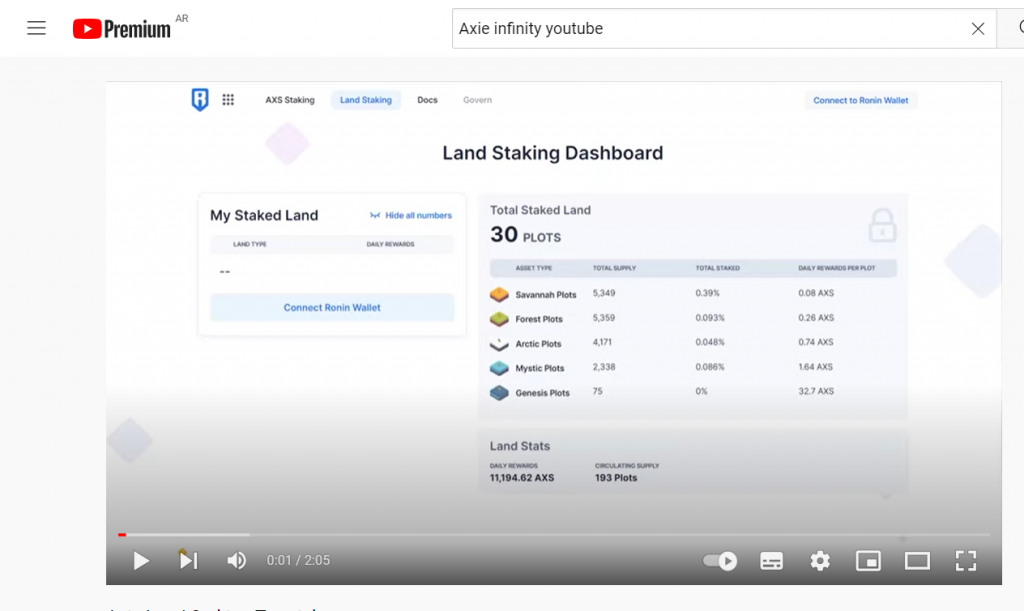 Bring Utility to Your NFT
The utility is a sensitive topic regarding NFTs. The hardest thing about NFT is giving them utility. This is the only way to make them an interesting investment for the community. The truth is that there are a lot of NFT projects that don't have value, as they are only looking to sell a JPG, and that is it. You need to be different.
The way to go is to add actual value that attracts people. Maybe you can create and publish NFT on OpenSea that is part of a new game; when they purchase the NFT and get the digital certificate of ownership, they'll become holders and have a voice in the development of that parallel project.
You can bring value by acting in pro of a trustable cause as well.
You can say that your NFT is valuable – and useful – if:
You plan to create something more out of it, like a video game that uses the NFT as tokens.
You base your NFT on your brand's reputation.
You give users the chance to interact with their NFT in the metaverse.
You add special benefits to holders.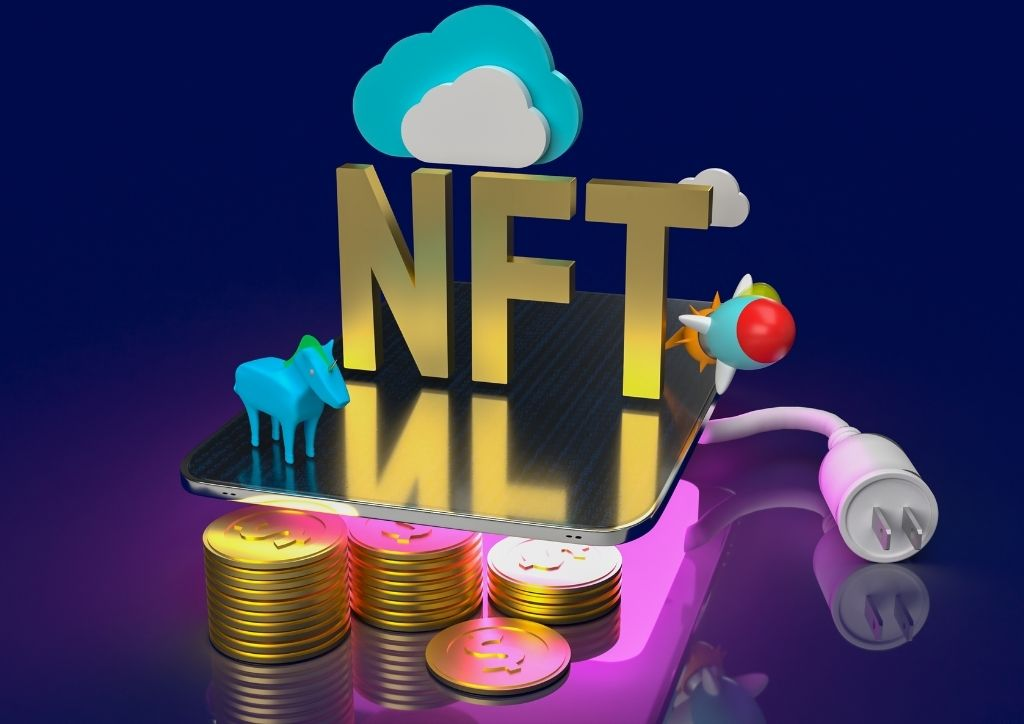 Use Launchpad Platforms
Rarity.tool and Howrare.is are launchpad platforms that you can use to reach potential buyers without the need for paid ads or an affiliate program. These websites are developed by creators and users to mint and release their projects to keep developing their NFTs.
There are more websites like this, so you could make an NFTs launchpads comparison to see which one you want to use.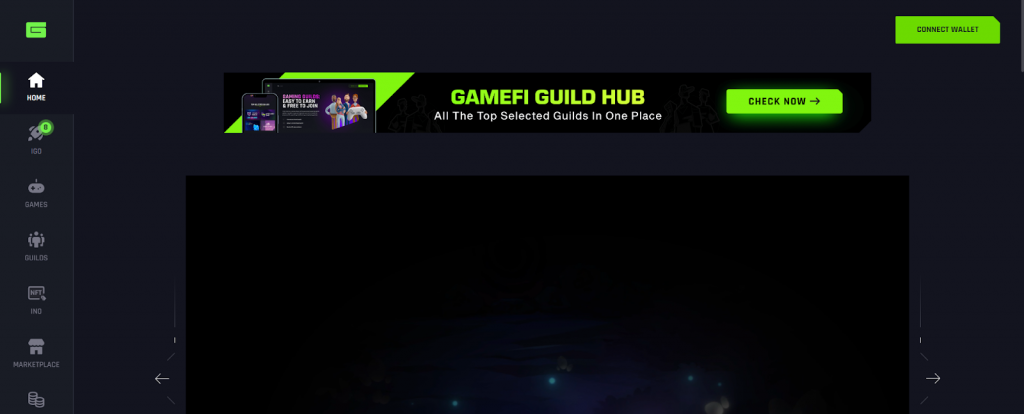 Cross-Marketing Strategies
Cross-marketing allows you to create partnerships with other companies and build a solid marketing strategy that benefits both.
When you combine both communities and try to communicate a good message, you can have great results and interactions.

FOMO – Hype Around Your NFT Project
The most important part of launching an NFT project is creating hype. Without it, people won't get excited about your news or new releases, and they won't even buy your digital assets.
Hype is not a myth market or something like that. In the digital world, that's what moves crowds and people to do something. When they succumb to FOMO – Fear Of Missing Out – it's when you'll get benefits.
You can start getting attention by:
Establishing partnerships with other companies.
Appearing in videos from important Youtubers through influencer marketing.
Starting your own DAO.
Sharing information about your project in groups and other social channels.
Trying to publish press releases in important sources related to your niche.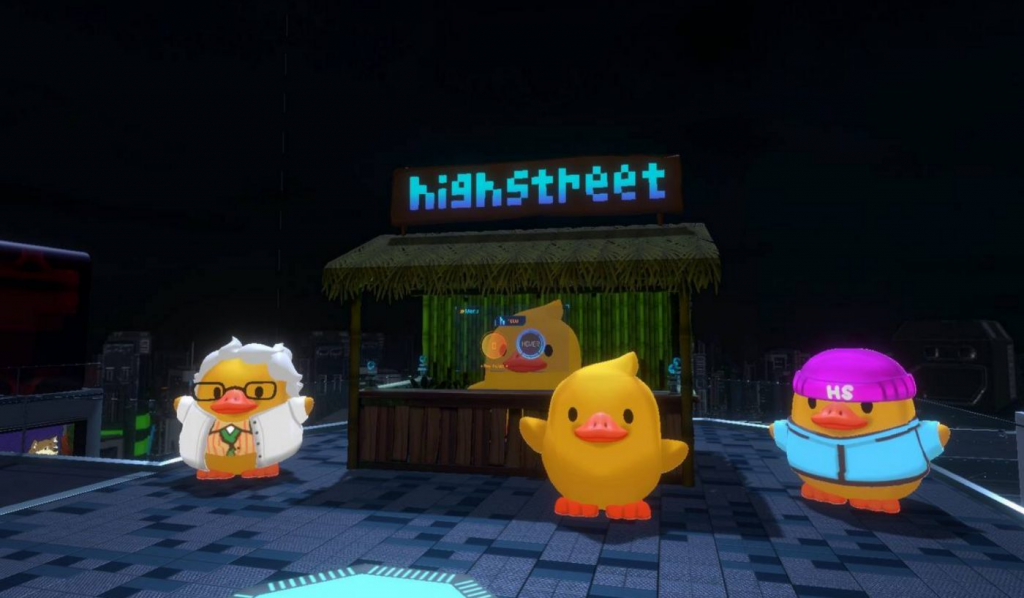 Collaborations With NFT Creators
Collaborations with other projects can open lots of doors. When you appear on other projects' social media, websites, AMA, etc., people start to believe more in what you represent.
With time, this will produce that both companies will benefit because of users. They thank transparency and trustability, which you can see when another creator adds you to their content.
Of course, to collaborate with another NFT creator, you need to have your community or at least something good to show. The idea is that both of you get benefits from the partnership. If you don't have something valuable – like a website, an MVP, or even a Roadmap – you won't go far.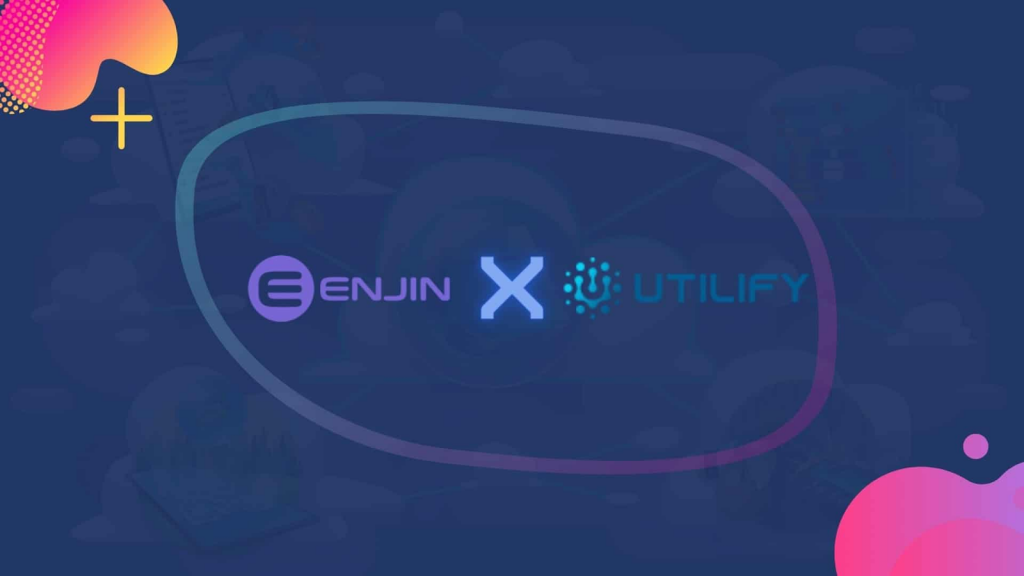 Appreciate Your Community
Appreciation is one of the best ways to nurture your community. There will be lots of people that will either support you or try to make you give up.
Thus, you need to award their trust with exclusive features, DAO privileges, and other sorts of benefits.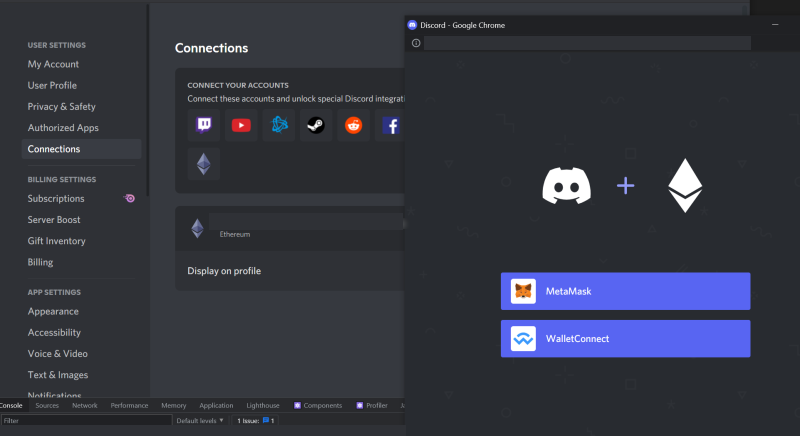 Affiliate Marketing
We have already mentioned a lot about affiliate marketing, but what is it?
The affiliate marketing program is a strategy that you can use to promote your NFTs through different social channels and give a commission to those that do the promotion.
It's great to start getting some sales of your NFT, but you need to find partners that can represent you and become ambassadors of your project.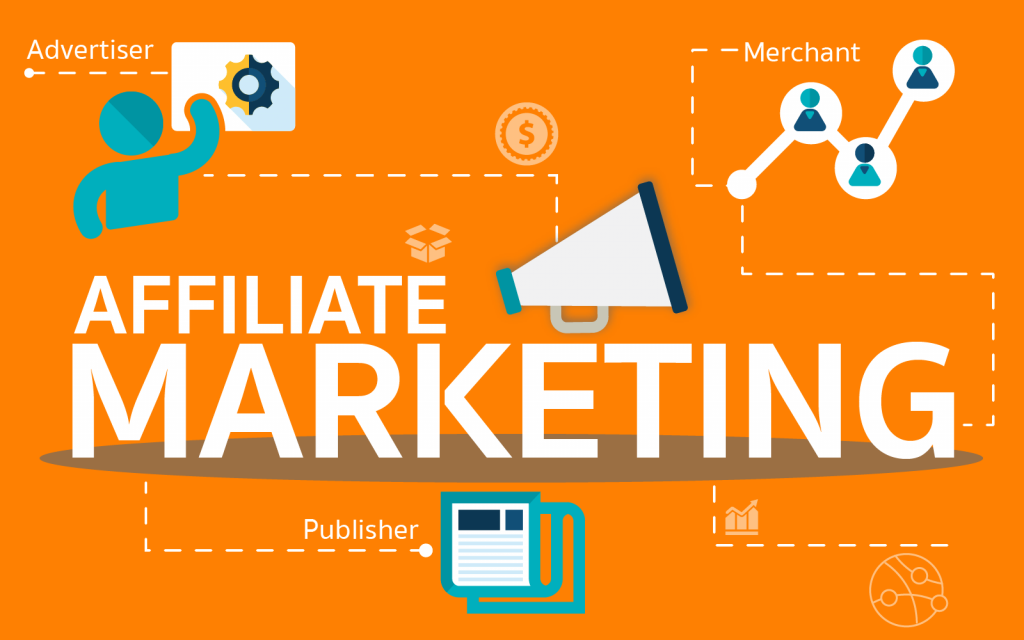 Appear In a Newsletter
Being featured in a newsletter takes time and effort, but if you make it, the reward is bigger than you think.
Websites with high-end newsletters could mention you if you can prove to be trustworthy, with projection and showing that your NFTs aren't just more of the same.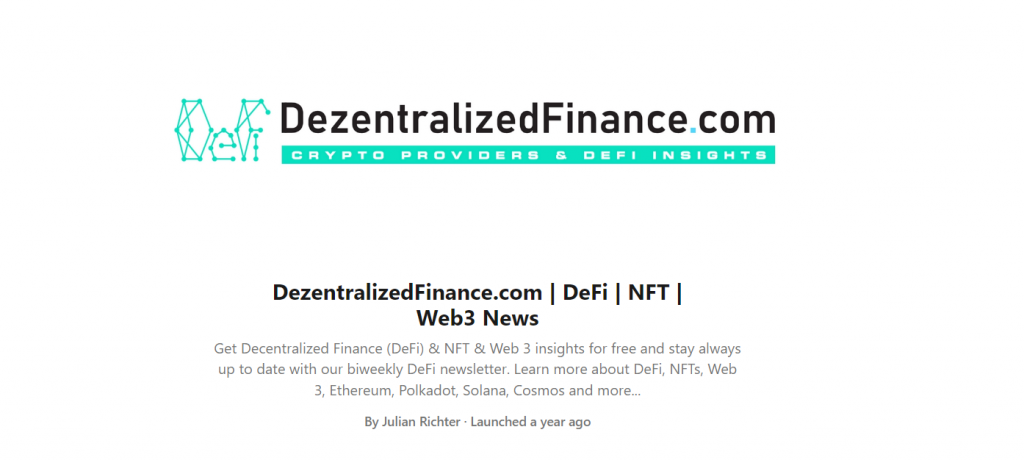 List Your NFT In The NFT Calendar
The NFT Calendar is where most creators post their projects based on an NFT marketing strategy. They do this to start creating expectations and FOMO.
The best thing about this website is that you don't need to wait for anyone. You only have to complete the free form, send it, and wait until you get an answer.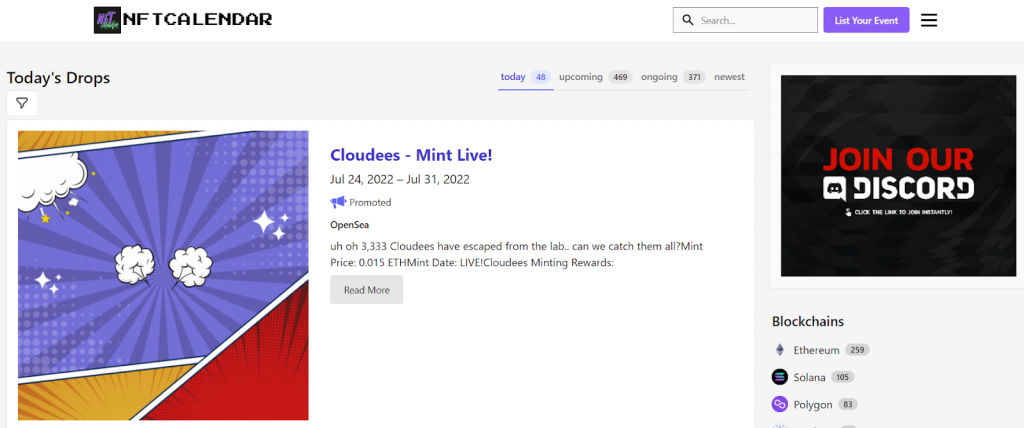 Educational Content
As part of the NFT industry, you have a moral responsibility to explain what an NFT is and how getting one will benefit them – in case they don't know.
If you take your time with them and educate them regarding the NFT world, you'll get more opportunities to sell them your project.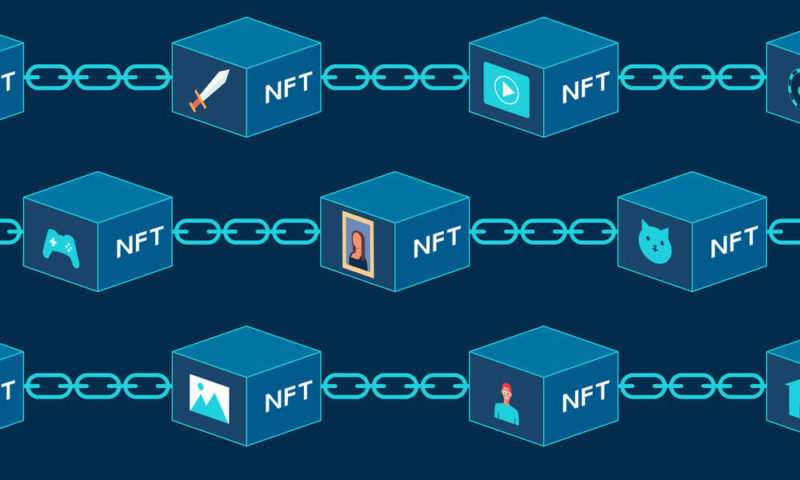 Giveaway Organization
To drive attention to your NFT, giveaways are a good strategy, but they can backfire if you don't do it properly.
This marketing strategy requires you to go into your social media and generate viral content about giving an NFT if the community does something in return. It all depends on your business goals, but in general terms, they can:
Share the posts.
Subscribe to your channel.
Comment.
Give a like.
The main idea is to give interactions to your account and increase your reach throughout social media.
However, don't overdo your giveaways. This can backfire in the long run, especially on social media. If you're publishing lots of giveaways, people can misunderstand and think you want to profit from them instead of giving them something valuable.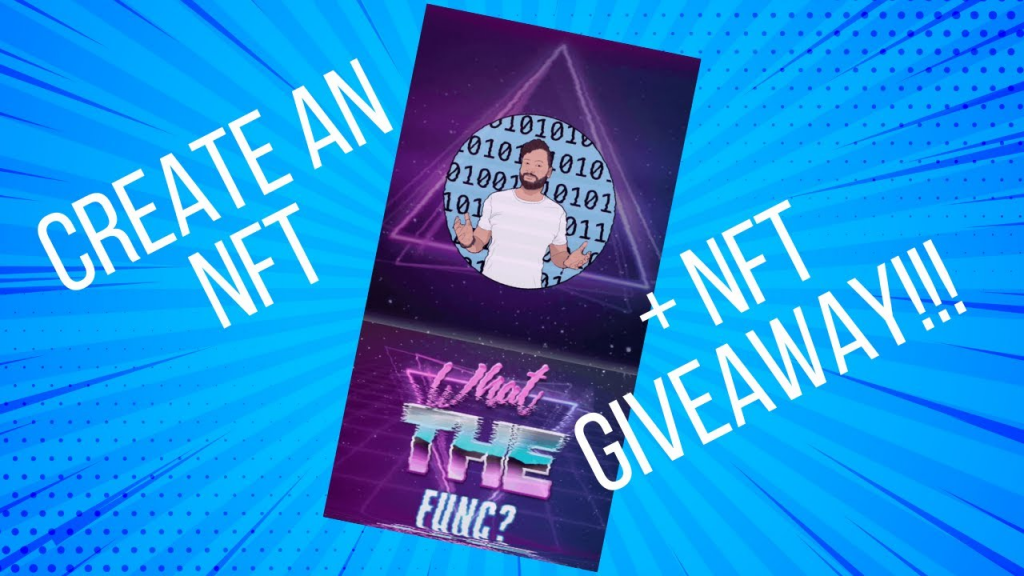 Roadmap Development
The Roadmap is like a map that you use to establish development goals. It should be posted on your website, and users must find it easily.
It will help you and the NFT community know how much you want to expand your project and what you plan to do in the future.
A strong Roadmap gives a clear sign about the value of the NFT as well as how people can benefit from it.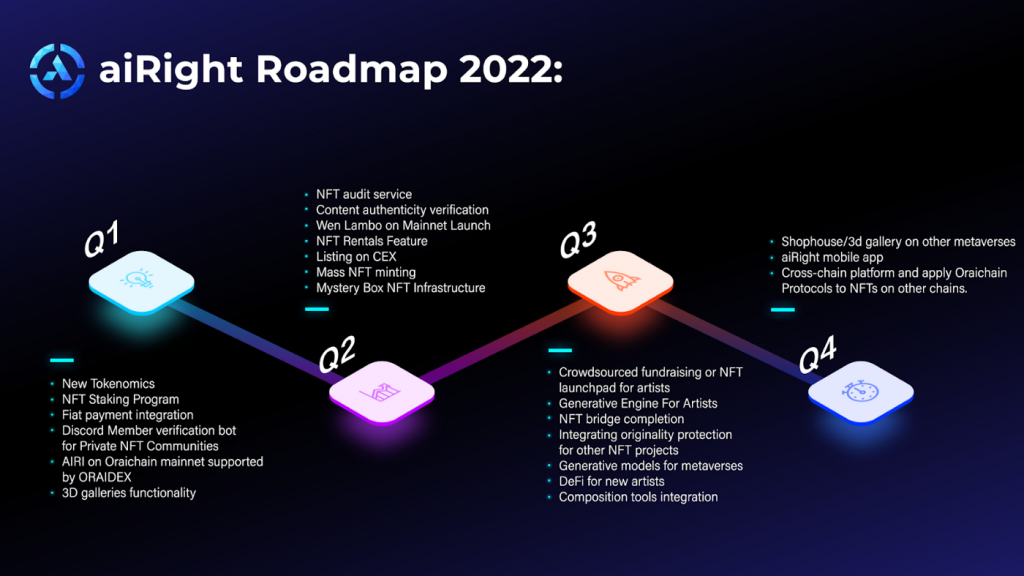 Picking Up an Experienced NFT Marketing Agency
As you can see, there's a lot to do in an NFT marketing strategy that you can't do alone. It's time-consuming and requires exhausting investigation based on your project needs.
This is why many project owners reach an impasse with themselves. They either want to do it all – resulting in a lack of time for other things that actually matter – or they can hire a marketing agency to do all the heavy lifting for them.
Now, choosing a good NFT marketing agency to do all the pending jobs is not an easy task. Many companies offer marketing services and NFT marketing campaigns without actually understanding the market and the needs that motivate users. After all, creating hype around an NFT isn't the same as promoting a flower shop or a gym.
So, before you select one, make sure that you can see their portfolio and how they helped other digital businesses grow. Also, asking for examples of strategies they would use to promote your NFTs would be great.
Figure out what they know about digital artwork, NFT drop, AMA sessions, etc. Once you know that they are true experts, you can continue.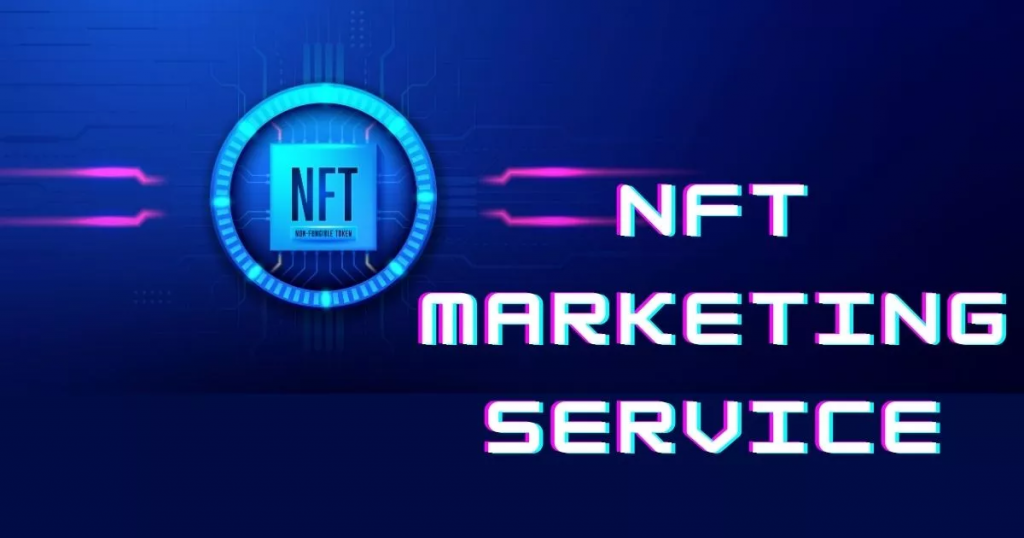 NFT Marketing – Summary
2020-2021 was when NFTs crushed the market. This allowed lots of non-prepared projects to come to light, take profits and then leave without a trace. Consequently, people were left with non-valuable digital assets because they didn't have any utility.
Now, NFTs are still a strong way to produce and consolidate something. Whether it is an ideal, artistic work, or a game, the NFT is the means to:
Fund creators, in general, to keep producing high-quality deliverables.
Own a piece of important projects that you support.
Take part in a valuable community with common interests.
Make profits trading NFTs.
So, if you're thinking about releasing your NFT project, make sure you have the basics covered – utility, decentralization, and transparency – to produce an interesting product.
Crypto investors have learned from their mistakes – like Axie Infinity, Cryptomines, Plants vs Undead, and so many more – which is why lots of NFTs aren't successful. If you don't want to be part of them, you need to have your NFT business goals clear and make customers understand what you're trying to achieve from the start and how they can benefit from acquiring your crypto asset.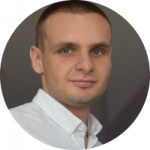 SEO specialist with over four years of professional experience. A/B test and Data-Driven SEO enthusiast. In his work, he focuses on the development and implementation of a strategy that achieves predetermined, specific goals. Privately, a fan of mountain biking.