How often do you see headlines like "This 25-year-old is now a billionaire, after he…"?
A few years back, such people were a phenomenon. However, today brands that achieve enormous success are often anonymous to the general public. If you asked your parents what "Blizzard" is, they probably wouldn't have a clue, right?
This happens because modern marketing initiatives are meticulously tailored to hit specific audiences. In today's article, we will discuss different brands with one thing in common. They became marketing success stories thanks to well-planned digital content marketing.
But first, let's clarify a few notions.
What Is Content Marketing?
The brands we'll be talking about don't owe their success to one-off catchy slogans or ubiquitous ads. These success stories are built on carefully planned schemes of content marketing activities.
Content marketing is creating valuable and relevant content to attract and retain a specific audience. It features building long-term relationships between the company and the customer, allowing brands to understand what the customer expects. Thanks to an appropriate content marketing strategy, brands are able to:
adjust their offer,
attract customers' attention,
build customers' engagement and identification with the brand.
Joe Pulizzi said that "a well-planned content marketing strategy makes the client realize that the product we offer is something they in fact need."
Content Marketing And SEO
"SEO and content marketing are actually two personalities of the same person."
– Neil Patel
More and more often you can meet with the claim that content marketing is starting to replace SEO. How would this come about if both these issues live in a kind of symbiosis?
Of course, Content Marketing and SEO are two separate terms but two separate terms complementing each other.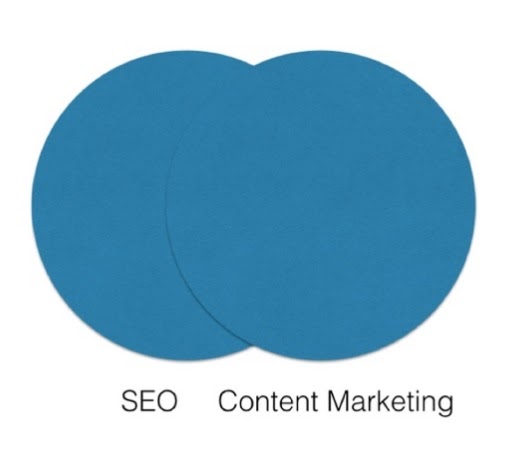 source: neilpatel.com
Therefore, while building a successful content marketing plan, an adequate SEO strategy should also be taken into account. Content containing carefully selected keywords will certainly increase the traffic on your website. This in turn will result in reaching a greater number of recipients, i.e. potential customers.
Digital Marketing
Digital marketing is nothing else than reaching recipients thanks to digitization. It uses all types of digital media – Internet, radio, TV, and mobile devices to reach customers. In short, digital marketing can be defined as any form of marketing that functions on the Internet.
As you all know, the Internet has probably already lapped its bitter rivals, that is radio and TV. However, what is the main channel of reaching customers in content marketing via the Internet? You're right – social media.
Who is better aware of social media than its queen, who, however, prefers to be called the king? Let's take a look at the controversial "King Kylie" Jenner and her cosmetic brand.
Kylie Cosmetics
Of course, you may say "she has one of the world's most famous families behind her, what's the big deal?"
Well, why nobody of the Kardashian-Jenner clan repeated her success? Why are other kids from equally wealthy families not achieving what the youngest Jenner has?
If you don't remember, let us remind: in 2018, Forbes named then 21-year-old Kylie Jenner the world's youngest billionaire.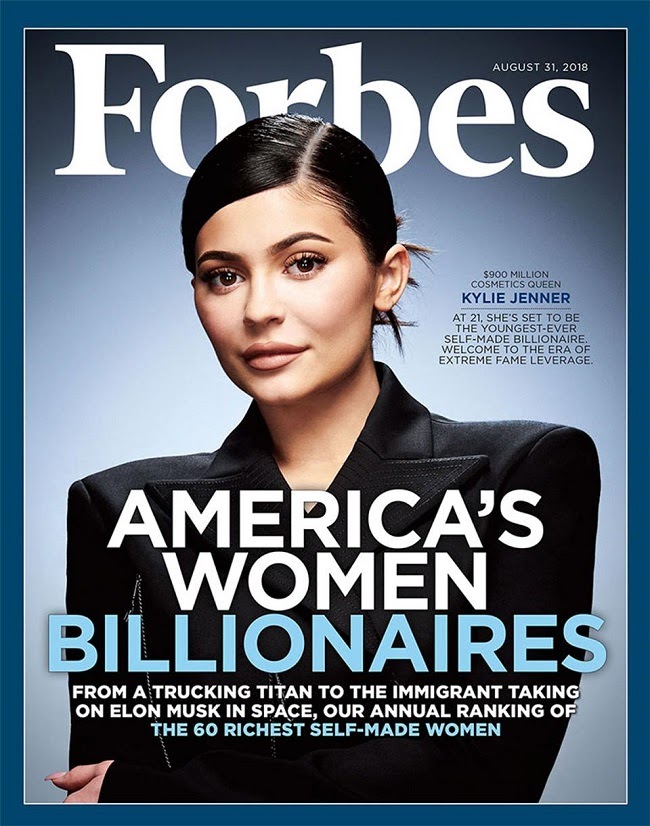 However, In May 2020, Forbes criticized Kylie for giving false data about her assets. Yet, this resulted in staunch denial from the representatives of Kylie and Kris Jenner. Still, even if Forbes' allegations were true, Kylie Jenner's net worth would be estimated at around $900 million, which is still an astronomical sum considering that the brand was found in 2015.
Kylie's Beginnings
However, was setting up a cosmetics company enough to achieve such a fortune? Of course not. As you may know, Kylie took her first steps in show business through a family reality show. Gradually increasing her activity on KUWTK, she was earning a reported $500,000 per episode by 2014.
Strategic marketing activities (collabs with Puma or creating her own app) helped Kylie rank in the top 5 most popular Instagram accounts. Currently, she stays ahead of the likes of Beyonce, Nike, and Leo Messi.
Personal Branding
So, why did Kylie Jenner succeed?
All that was the consequence of building a personal brand on her social media. With pictures of expensive cars and breathtaking vacations, Kylie has been consistently creating an image of exclusivity and luxury.
Kylie Jenner does not own a brand – Kylie Jenner is a brand.

Like it or not, Kylie has become an icon in terms of the cosmetics industry and fashion. This gives her direct access to over 215 million people's Instagram feeds.
What's the key takeaway? Social media is not the movie or music industry. You don't need someone giving you a chance to show yourself to the world.
Of course – it is a lot easier to start with a powerful family behind your back. Still, working on a personal brand is something achievable for anybody. There are endless examples of people who achieved marketing success without a family background like Kylie. And we are sure you can name a few examples without much thought.
Still not convinced?
We realize that bringing up such a controversial celebrity may end up with disbelief among some readers. And that's fine. If you're one of them, then have a look at the next marketing success story. It will clear out all the excuses.
GymShark
Kylie Jenner (18) and Ben Francis (19) were of a similar age when they started building their businesses. But there are also some differences.
Back then, Kylie was already living her luxurious life. On the other hand, Ben was mixing day studies with night work at Pizza Hut.
Kylie could make use of marketing initiatives from seasoned advisers and a wealthy family. Ben learned sewing from his grandmother. Having started from the family garage, Francis' business is currently worth $1.3 billion.
But what does Gymshark actually do?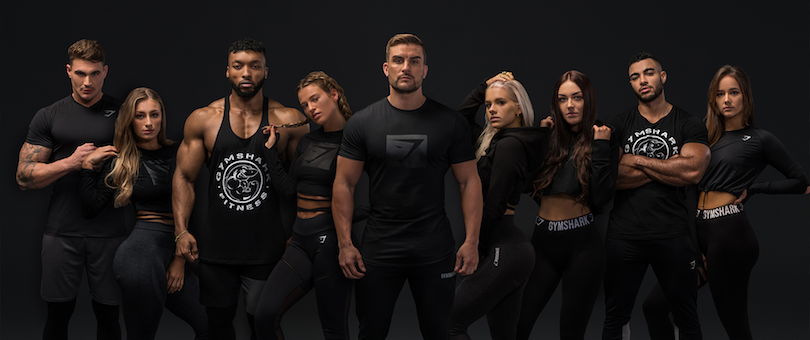 GymShark is a British manufacturer of fitness clothing and accessories for men and women. Its offer includes sports leggings, training shirts, sports bras, hats, caps, and shakers. Today, the store sells products in 131 countries around the globe.
Creating A Bond With Customers
Ben Francis found a niche in the saturated market of the fitness industry. Gymshark is not only about clothes. It is a faithful community of recipients gathered around the company's philosophy. The brand is targeting 18-25-year-olds in love with physical activity and fashion.
"It takes zero talent to work hard and zero talent to stay humble. If you get those things right, you will always do well in your journey."
Steve Hewitt, Gymshark's CEO
The #stayhumble campaign has been created not only to promote Gymshark's values but also to integrate the community. Gymshark actively encouraged brand fans to motivate each other. That created a sense of authenticity and relatability around the brand. The brand followers formed a team with the same goal – a transformation into a better version of themselves. The company's social media share the content provided by its fans, showing support and promoting the "zero judgment" movement.
Influencer Marketing
Even though the fitness market is strongly saturated, influencer marketing is gaining prominence. 49% of consumers depend on influencer recommendations. What's more, 40% have made purchases due to influencer posts on Twitter, YouTube, or Instagram (source: medium.com).
Due to influencer collaborations, Gymshark is one of the first companies to move away from traditional marketing strategies. Ben Francis and his friends started with reaching the bodybuilders they actually enjoyed watching – Lex Griffin and Chris Lavado. Then, they were sending them free clothing samples. Both bodybuilders started wearing GymShark clothes in their videos.
In his YouTube vlog, Francis says:
"At the time, no one else was doing [influencer marketing]. It came totally naturally to us because we were just fans of the guys."

GymShark continued on developing influencer marketing by sending their products to Instagram and Facebook fitness celebrities. Today, the brand is promoted by the brightest stars of the industry as well as professional sportsmen.
Gymshark's Content Marketing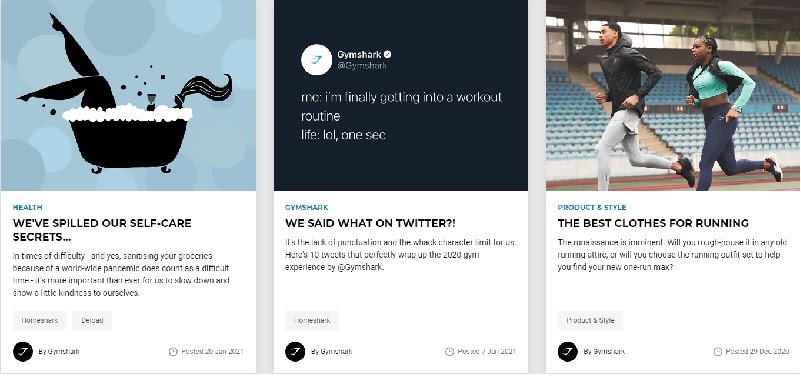 Thanks to an official blog, Gymshark has created yet another channel of communication with its consumers.
Gymshark blog content circulates around a healthy lifestyle, food recipes, and physical activity. High-quality articles generate more traffic to their website, which results in higher brand awareness and finally sales growth. At the same time, customers receive additional information about the goods, their functionality, and the brand itself.
Content marketing in the case of fitness is quite simple. The industry covers many popular topics, so every reader will find a blog post that suits them. Even if someone isn't into cooking, they would be happy to read about muscle development, etc.
However, there are industries whose services target a much larger, more general target. That being said, creating compelling content about certain "boring" niches can be extremely difficult.
Ikea
Let's be honest, hardly anybody is interested in how the sofa was made. Still, everybody has one in their apartment.
How do furniture companies advertise their goods?
Let's take a look at the success story of one of the world's furniture big shots, Ikea.
Despite the fact that Ikea has widely popular brick-and-mortar stores, it is only a part of their marketing endeavors.
 When it comes to other areas, the company prints over 200 million copies of its catalog each year. That's double the number of Bibles printed in the same time frame. Moreover, the brand still continues to expand its marketing channels by introducing new, innovative strategies (source: contently.com).
Ikea content marketers are aware that furniture may not be the most engaging topic. Thus, they are taking advantage of technology trends that help them reach their audience and attract their attention.
Square Metre Challenge
Ikea perfectly understands the world we live in and therefore, the needs of its customers. Being aware that living in large cities is associated with high housing costs, Ikea launched the "Square Meter Challenge."
The initiative consists of a series of YouTube video content as well as blog posts. They show how to organize even the smallest space in order to achieve the greatest possible functionality.
Augmented Reality (AR)
IKEA Place is a free app that uses Apple's ARKit augmented reality technology.
Augmented reality is a technology that combines the image of reality with a three-dimensional virtual image on the screen of a mobile device.
Thanks to the application, users can check how a particular piece of furniture would look in their real environment. From sofas and armchairs to coffee tables, all products in the app are three-dimensional and with real sizes.
Ikea created this app to cause an impact on user creativity and to boost customer interest in home furnishing. Thanks to it, the organization of home space and making the right choice is even easier.
All these initiatives prove that a "boring industry" doesn't exist. However, sometimes content marketing requires creative solutions that will benefit not only your company but also your customers.
Rolex
Ikea's marketing is largely based on the constant introduction of new products.
However, how to modernize the marketing of a company that builds its philosophy on being a timeless classic?
Well, let's take a look at Rolex's digital marketing strategies.
"Luxury brands have been notoriously late to the table when it comes to adapting social media, but Rolex, perhaps unsurprisingly, is right on time."
-Column Five
Building Brand's Personality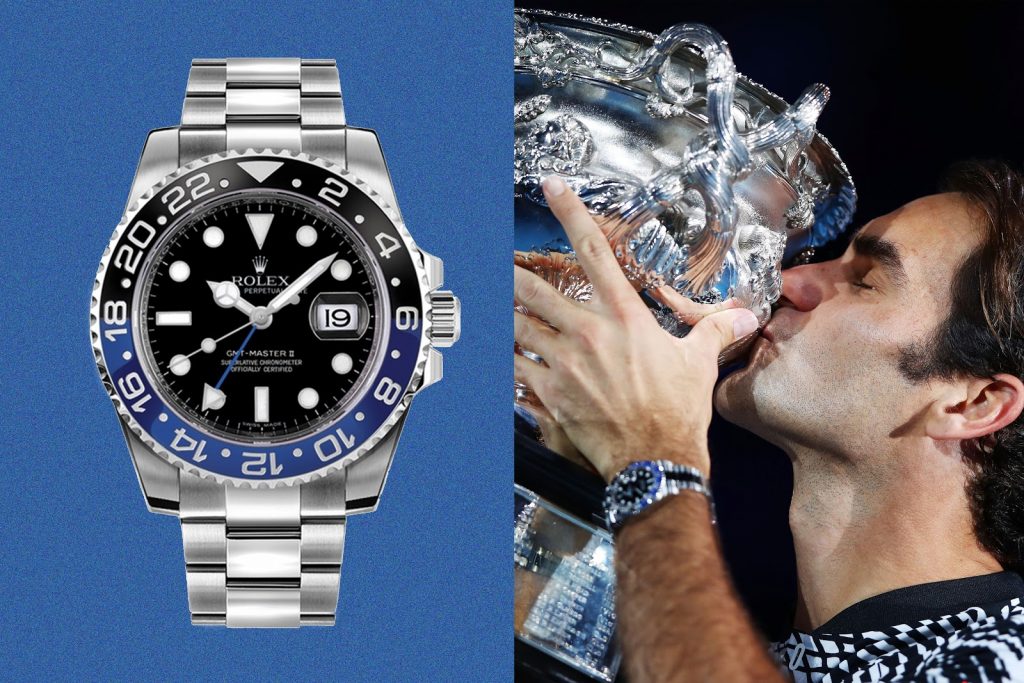 With respect to the company's foundation, Rolex representatives carefully select their business partners. The watchmakers sponsor exclusive events that uphold the image of luxury and tradition. Rolex ambassadors include such individuals as tennis veteran Roger Federer, who is perceived as a personification of class and style in and outside the court.
What is more, Rolex has accompanied climbers during Mount Everest expeditions since 1930. Additionally, the brand's logo is present during motorsports, yachting, as well as underwater exploration. This way, Rolex stays loyal to its philosophy and values.
Rolex Social Media Channels
Having their core message in mind, Rolex uses modern marketing strategies on its own terms.
By showcasing photos of the watches on Instagram, Rolex shows attention to detail, presenting every design element from different angles. Nevertheless, the images are made in a modern style, perfectly matching the medium on which they are placed.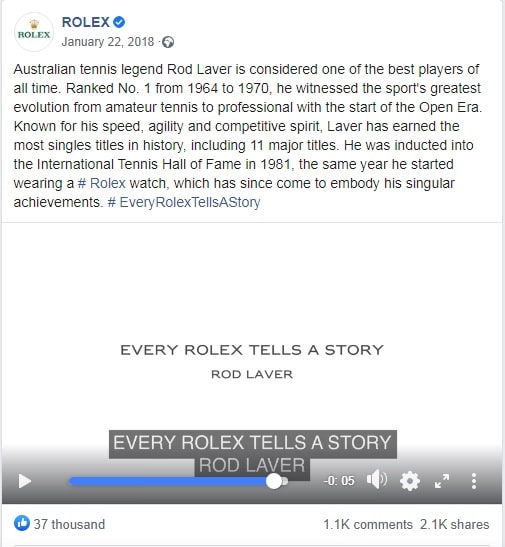 When it comes to content marketing, Rolex pays special attention to language choices.
Being an exclusive brand, Rolex SM posts are rich in sophisticated vocabulary, often referring to heritage and tradition. They use minimalist classy fonts and background colors, reflecting the exclusive character of the brand.
The watchmakers' consistency has been appreciated by its consumers, staying ahead of the competitors with over 7.5 million Facebook followers.
Applying SEO Strategies
Besides the high-quality content, the Rolex site is also well-designed in terms of SEO. Thanks to various category pages, it's easy for users to navigate the site. Moreover, strategic keywords such as "rose gold" or "white gold" helps achieve high positions in the results of web browsers. These words are searched countless times every day, mostly by potential customers with transactional intent.
CD Projekt Red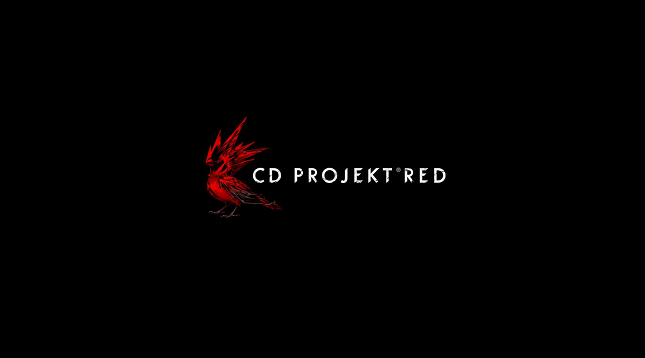 When it comes to the world of gaming, our attention was drawn to CD Projekt Red. And that's not only because of the recent launch of Cyberpunk 2077. The company's marketing department applied some interesting strategic moves that are worth pointing out.
The Witcher On Netflix
CD Projekt Red released The Witcher 3: Wild Hunt in 2015.
Following the game's commercial success, four years later Netflix released a TV series "The Witcher", taking place in the same universe. Its success has even exceeded the sales of The Witcher 3: Wild Hunt, and The Witcher books. As a result, season 2 is expected to have a release date of 2021.
However, did the series have any impact on the game? After all, the series premiered a few years later.
Well, four years after the release, The Witcher 3: Wild Hunt hit a new player record.
New player record for @witchergame on @Steam, over 4 years after the release! ❤️ pic.twitter.com/mTGvmrMM5a

— Marcin Momot (@Marcin360) December 29, 2019
Thanks to the Netflix series, CD Projekt Red has given their game a new lease of life.
The Witcher is not a unique case. Netflix adaptations affect the popularity of games, books ("Lupin"), sports ("The Queen's Gambit"), and even lifestyle ("The Game Changers").
Keanu Reeves Collaboration
During 2019's Electronic Entertainment Expo, gaming fans witnessed another brilliant marketing move by CD Projekt Red.
"The Matrix" and "John Wick" star Keanu Reeves went on stage to announce his appearance as a non-playable character in Cyberpunk 2077. And the Internet just lost it.
Keanu has already expressed his fascination with the Sci-FI world before, and yeah, that's important. But…there's no denying that the general public sees him as the coolest guy in the world!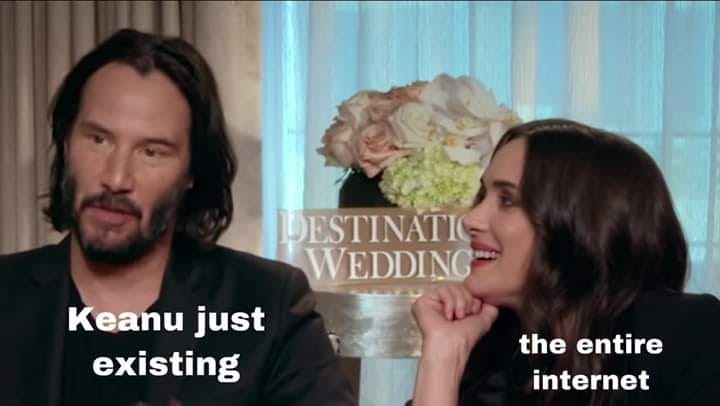 Keanu is loved not only for acting but also for his altruism. Secret charity foundation, friendly chats with homeless people, using public transport – how many Hollywood superstars do that? What is more, he rejected a $12 million offer to star in "Speed 2." Why? Well, he didn't like the script. Instead, he went on to act in a theater for 800 people.
CD Projekt Red perfectly knew what they were doing. Getting Keanu Reeves on board means reaching a new audience of people that will buy the game because of their idol.
Leaving The Comfort Zone
CD Projekt Red gained popularity thanks to games set in the Witcher's universe. The productions were more and more successful, building the brand's position around the world.
However, the Polish game developer didn't rest on the laurels. Having decided to leave the comfort zone, CD Projekt Red started working on Cyberpunk 2077. The game has been set in a completely different universe.
Nevertheless, the company didn't lose its identity, still maintaining fantasy themes. By addressing futuristic matters, Cyberpunk sparked interest of new technology enthusiasts: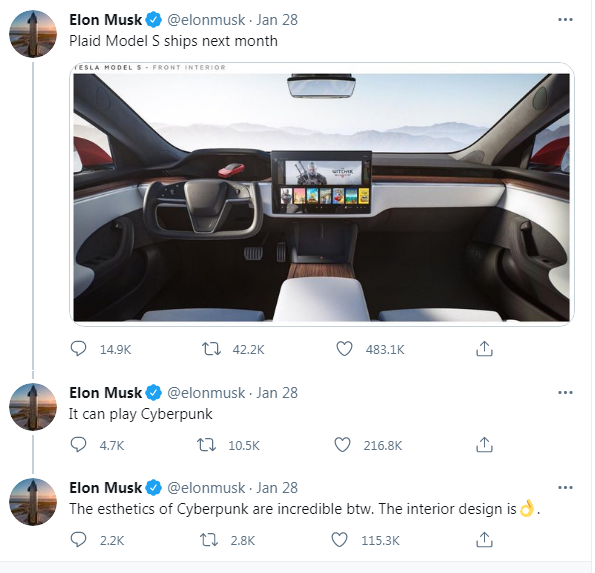 Getting the attention of Elon Musk gave Poland's biggest computer game maker a turbo marketing boost. Following Tesla's CEO tweet, CD Projekt's stock rose 19%, noting the highest increase since June 2015,
Summary
The case studies that we have introduced present slightly different marketing success stories. However, the acquired knowledge may serve as an inspiration in your business efforts. These lessons will help you accurately approach different problems, make better deals and increase your brand awareness. All that will eventually translate into higher revenue.
Let's have a brief summary of the takeaways from the marketing examples:
Lesson 1: Seize opportunities. Of course, Kylie Jenner had an easier start than you. However her marketing success shows the right mindset towards opportunities that stand on your way.
Lesson 2: Work on personal branding. Social media create multiple ways to present your content to potential customers. Make a name for yourself in that world – a name that people would like to follow.
Lesson 3: Starting from the bottom shouldn't stop you. Before transforming into large enterprises, Google, Amazon, Microsoft and Apple all have started in a garage.
Lesson 4: Let the right niche identify with your company – digital marketing creates a ton of business opportunities. Think what message you'd like to send your customers. If it fits their perception of the world, they will share it, promoting your business.
Lesson 5: Follow the trends on your own rules. Being up to date with technological trends is a necessity in the era of digital marketing. However, it is crucial to remember your history and what values your business conveys. Consistency in building the company's image is as important as presenting it to a wider audience.
Lesson 6: Step out of comfort zone. The digital world is constantly evolving and it is crucial to embrace new solutions and marketing initiavites. Try various kind of content, mark your presence on different channels, and reach for the helping hand of social media influencers.
Thanks for your time! We hope that the above-mentioned examples will help you notice an improvement in your business efforts.
FAQ
What is the most successful advertising campaign ever?
One of the most successful advertising campaigns ever are
Nike: "Just Do It"
Apple: "Get a Mac" Campaign
Pepsi: "Is Pepsi OK?" Campaign.
What are the 5 marketing activities?
The examples are:
Getting leads through email subscriptions
sending out newsletters via emails
optimizing your website with SEO strategies
creating a blog with thematic articles
collecting reviews.
How do you know if a marketing story is good?
Every good marketing success story has a hero, an obstacle, and a moral.
What are the keys to success in marketing?
Having a business strategy, combining different aspects of digital marketing, focusing on long term goals, and creating a relatable brand.
Copyright 2021. All Rights Reserved.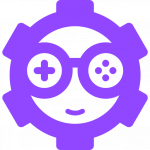 Marketing Director with over six years of experience in the field. Managing teams carefully and out-of-the-box thinking is his main factor in growing businesses through the right marketing practices. His Outreach Specialist background helps him to develop highly converting and organic campaigns.