Search Engine Optimization (SEO) became a real thing in 2020 when the Covid-19 pandemic pushed most businesses to the Internet. Having your content as real estate in Google search results is more critical now than ever.
However, with current trends, it is no longer search engine optimization. Now it's more of a user optimization.
How does it work? How to look good in the eyes of Google and other search engines? What is SEO strategy, and how to create one? What does it all mean for your company, organization, or for yourself? We'll cover all that.
After reading this blog post, you will know:
What is Search Engine Optimization;
How to create and implement an SEO strategy;
What are the key elements of a good SEO strategy;
The differences between White Hat SEO and Black Hat SEO;
How to succeed.
Jump right in!
Read Also: How to do SEO Audit – Get a Health Check for Your Website!
What is SEO? The Basics of Search Engine Optimization
There is a debate whether SEO practices should be called "Search Engine Optimization" any longer. It's not that much about pleasing the search engine anymore.
It's more about pleasing the user now. Make your content useful for the user, and search engines will appreciate it for sure.
There is a hierarchy of needs in SEO similar to Maslow's pyramid. Experts from MOZ gathered the information and called the outcome Mozlow's Hierarchy of SEO Needs.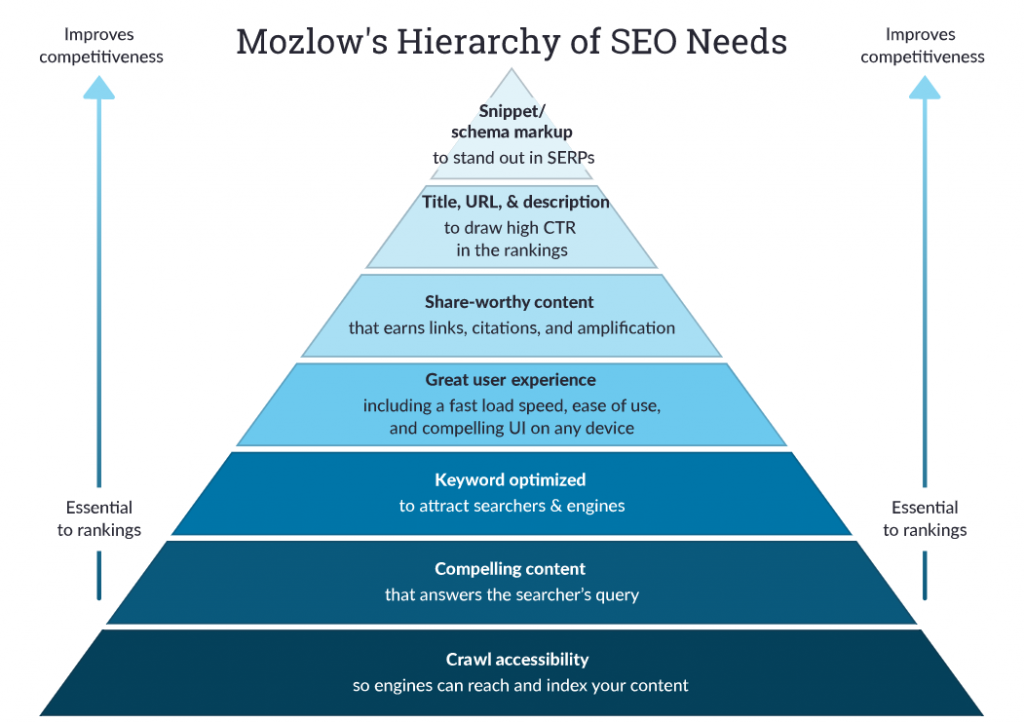 Source: MOZ
Your SEO strategy should cover all these aspects. First, you need to allow search engines to display your website in their results. Second, you've got to fill it with content. Third, the content must be optimized for specific keywords. Then, the content and the website as a whole need to be helpful for the user. Your content should be shares-worthy, which refers to link-building.
Finally, you go for the technical SEO stuff like optimizing titles, descriptions and adding structured data.
On-Page SEO vs. Off-Page SEO vs. Technical SEO
Search Engine Optimization includes many activities that you can perform within your website and outside of it.
Solutions implemented on your website are called On-Page SEO.
Actions taken outside of the structure of your website are Off-Page SEO.
Other SEO efforts made mainly in the back end of your website are known under the name of Technical SEO.
On-Page (On-Site) SEO
The majority of On-Page SEO is focused on providing great content for your website.
Here is a checklist for you.
Write compelling, useful content.
Take care of the positive user experience.
Optimize your images and video files.
Add good image alts.
Connect your pages using internal linking.
Off-Page (Off-Site) SEO
High-quality content is not enough to rank high. 
A few years ago, all you needed to rank high for many keywords were filling title tags, meta descriptions, and keywords. You could have made it to the first page in Google search results with one page.
These days are long gone.
After some time, Google started to pay close attention to backlinks leading to the subject website. The more backlinks you had, the higher your page authority was, regardless of the quality of links.
It resulted in link farms and site catalogs emerging. You could have had thousands of backlinks in a matter of days.
Keep in mind that these days are long gone as well. Now, you need high-quality backlinks to look authoritatively in the eyes of Google and other search engines like Google.
A backlink is a sort of recommendation from other entities on the Internet. Your link profile resembles your website's reputation in the eyes of search engines.
Technical SEO
The foundations of technical SEO are:
Crawlability;
Indexing;
Mobile Friendliness;
Page Speed;
Newest, search-engine friendly Technology;
The structure.
Here is a list of things for you to take care of.
Proper title tags, meta tags, and descriptions;
High Page Speed;
No orphan pages and 404 errors;
Quality content on all subpages;
No duplicate content or duplicate meta tags;
The clear hierarchy of which pages are the most important and which are inferior.
Having all these set up means better overall SEO performance for the whole domain.
Black Hat SEO vs White Hat SEO
What is the difference between them?
Let's say that your goal is to make $1,000,000.
You can work hard for 20 years, making a steady $50,000 yearly. Or you can rob a bank.
Black Hat SEO will give you results fast, but the punishment will come. Meanwhile, your company can have long-term benefits from White Hat SEO.
What is Black Hat SEO?
Black Hat SEO includes all dishonest practices that Google understand as a red flag.
Keyword Stuffing – It means putting your main keyword everywhere, even if it doesn't make sense. It applies to stuffing image alts with keywords as well.
Link Schemes – It's about buying "subscriptions" to link farms, trading links, and in other words acquiring links unnaturally.
Cloaking – It includes presenting different content to search engine crawlers and to human folks. Having differences in content for mobile devices is also a bad practice.
Doorway Pages – These are pages explicitly created for misleading users.
Poor Quality Content – Here you have AI-generated content, articles made with spinners, and synonymizers that bring little to no value and whatnot.
Protip: some people may claim that Black Hat SEO still works if used correctly. Obviously, they know how to do it. Do not fall for it! Using Black Hat SEO techniques will get your domain punished, and repairing it will be very costly.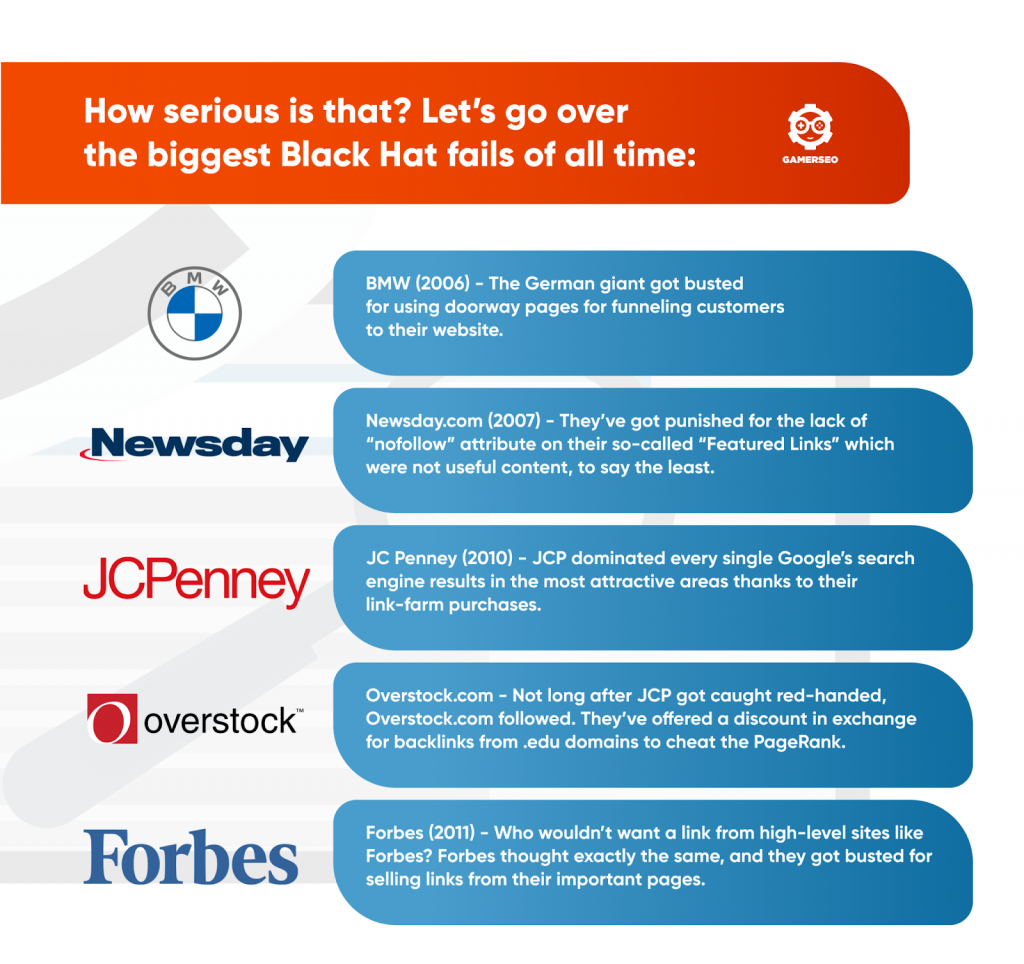 The definition of White Hat SEO
Under the "White Hat SEO" term, we understand all of the best SEO practices that will bring you lots of quality, organic search engine traffic, and high search engine rankings. These activities will also build your domain authority.
Positive User Experience – It means taking care of satisfying page speed and making users happy about visiting your website.
Quality Content on your pages and Blog Posts – It also means updating old content.
A Link Profile with High-Quality Links – First of all, you'd need to create content worth linking and sharing. Then, you can establish cooperation with authority pages willing to recommend your website.
Fulfilling User's Search Intent
Search engines are all about bringing utility and value to the users. Recognizing the users' intent and answering it is vital if you want to target your potential clients.
Long-tail keywords might help you with that. More specific keywords give context to the search result. A few words long search queries are more likely to attract the target audience. They may not always bring much traffic, but the traffic they get is more meaningful.
Besides, long-tail keywords are crucial in understanding a person's search intent using voice search.
Read also: Types of Search Intent: Understand the Needs of Web Users
We will talk more about keyword search later in this guide.
SEO Strategy Basics – how to Get Started?
You need to think about the Search Engine Optimization of your website before it goes online. Once Google indexes it, it will take a lot of time and effort to reverse any mistakes that could have happened.
Good practice in your SEO efforts is to prepare a checklist with vital elements to take care of and steps to take.
Then, if everything is in order, all you need to do is create a sitemap and upload it via Google Search Console. A sitemap is a sort of map of your website content. With sitemaps, Google can understand the structure of web pages.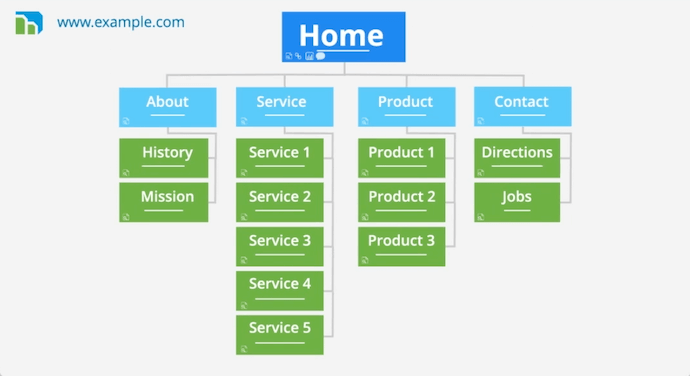 Source: blog.hubspot.com
Most likely, your Content Management System allows you to do it with a plugin.
Step 1 – Make sure your Website is Accessible
Website accessibility is vital. How can you beat your competitors for top spots in SERP if your website is not appearing in the search engine at all? 
First, you need to check if you're allowing search engines to show your website in search results.
How to check if your website is visible in Google?
You should type "site:yourdomain.com" into the Google Search Box. If your website is indexed correctly, it should return results that look like this: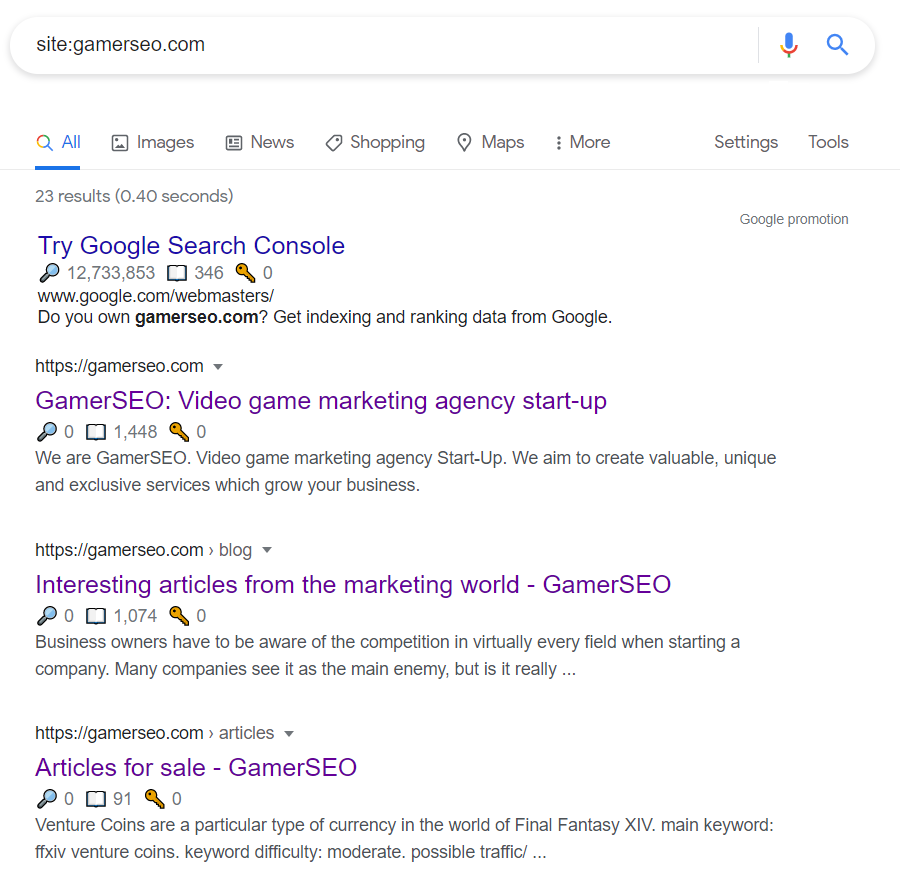 If you can't see your website here, it means there have been some mistakes made.
Google Search Console
GSC is one of the webmaster tools that's vital for all sites. Setting it up should be the first step after registering a domain. The primary uses of it include:
Checking the URL visibility;
Checking the organic search traffic, CTR, and average positions in search rankings;
Uploading XML sitemaps;
Analyzing backlinks and preparing a disavow list;
Finding and fixing errors.
Using Search Console, you can see the real search volume of your target keywords and how your pieces of content are doing in SEO rankings.
Google Analytics
It is a fundamental tool to track and analyze the traffic on your website and an elementary SEO audit tool.
If you're a complete newbie, there is a whole Google Analytics training program made by Google themselves.
Protip: changing a theme on your blog or e-commerce website might cause the Google Analytics tag to disappear due to the changes. Make sure that the tag is present after structural changes are made.
Technical SEO
The initial stages of building up your website are the best time to take care of your technical SEO stuff. Why?
It is because every change in the SEO strategy needs to apply to all subpages. The more subpages your website contains, the more work it will require. Thus, it is best to keep an eye on it from the beginning rather than go back to fix it later.
Page Load Speed
There is a saying that video games don't cause violence. Lag does.
Nothing in the gaming world is as infuriating as an unstable connection.
It is not limited to gaming alone.
In fact, Page Load Speed is one of the most impactful factors in terms of UX and bounce rate.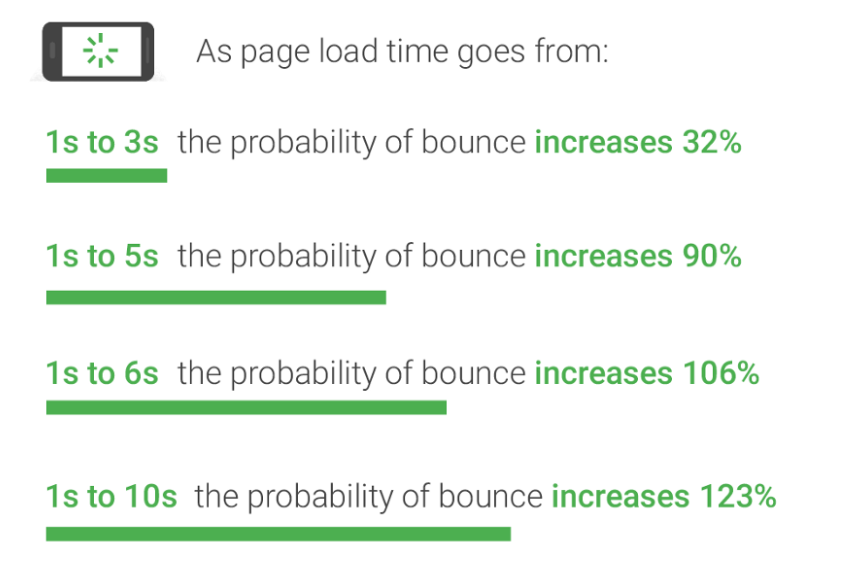 Source: UX Planet
Core Web Vitals
This is the name of the game in SEO in 2021.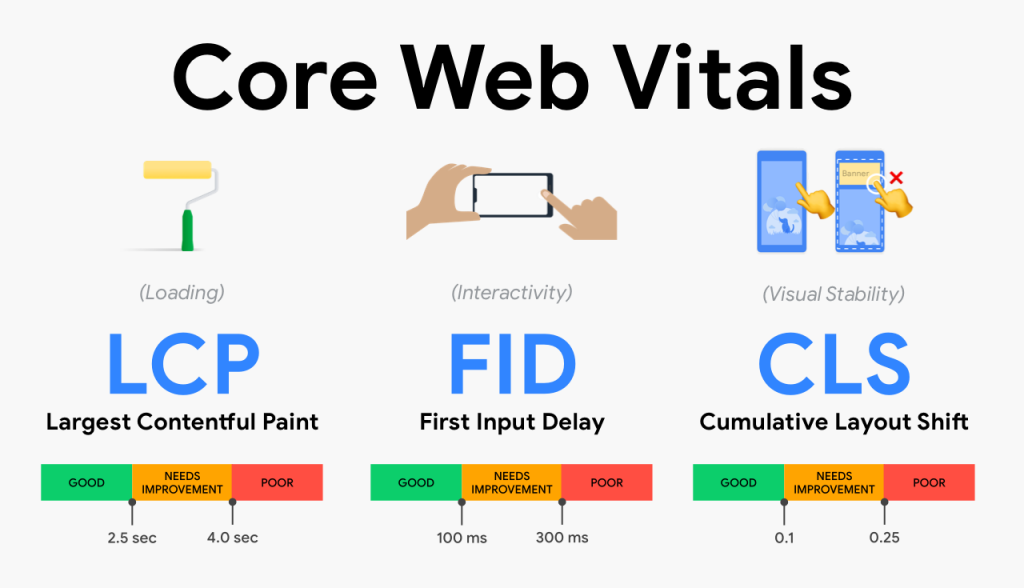 LCP – It's how long people must wait for the most important part of the page to load.
FID – It is the time from clicking the search result to being able to interact with the page.
CLS – Layout shifts mean the jumping effect of elements on the page that dramatically worsens the user experience.
Mobile Optimization
You will struggle to find a blog post on GamerSEO where we are not talking about Mobile Optimization. It shows how important this topic is.
In 2019, Google released a Mobiles First Index. It means that all pages are indexed and ranked for mobile devices first.
If your web page struggles for mobile devices, it will not rank high on desktops either. At the same time, when your website is well-optimized for mobiles, it will do well in search engine result pages for desktops as well. 
Protip: You need to take care of the fundamentals before you launch your website. It is easier to follow good SEO practice from the beginning than to go back and fix a few hundred or more pages.
Step 2 – Create a Gameplan with a List of Topics
What is your business about? What is your target keyword?
Google is leaning toward entities rather than keywords. It means that if your business is about selling gaming hardware, it will be recognized as such. You will not be recognized as a leader for one particular keyword related to gaming.
You need to prove your expertise by creating content cluster pages.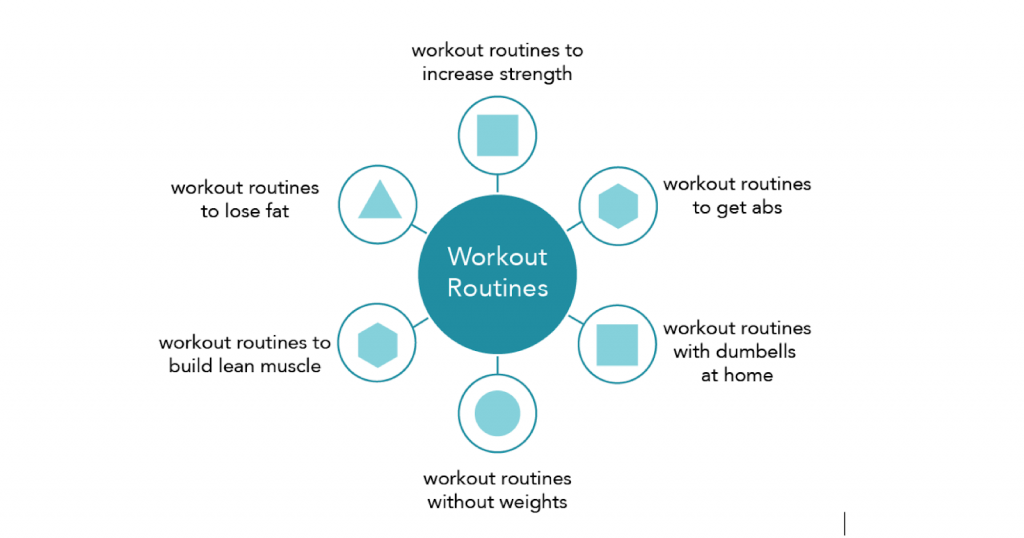 Source: Noble Studios
You have a pillar page in the center of a topic cluster and supporting pages around it. Pillar pages should be the cornerstone of your SEO Content Strategy.
It should be all connected with a nifty internal linking.
Your home page is the center of your whole website. You need to make sure it's world-class. The same goes for every landing page.
Using a seed keyword as a focus keyword for a pillar page will automatically bring keyword ideas. You will only need to adjust the search term to the stage of the customer journey. 
Step 3 – Link-Building and Content Marketing Strategy
In order to rank well and have a lot of organic search traffic, you will need a strong link profile. Building links is crucial for your website visibility.
All links to a specific page must be relevant. It sets up a connection that makes sense.
We have bad news here – you can't build links easily anymore. Forums, blog comments, and PBN's are sort of worth it, but their value is lower and lower. These types of links can work effectively as long as they are closely related to the linked content.
Content Marketing might help with that. According to Content Marketing Institute:
"Content marketing is a strategic marketing approach focused on creating and distributing valuable, relevant, and consistent content to attract and retain a clearly-defined audience — and, ultimately, to drive profitable customer action."
The best way to organize it is by running well-thought outreach marketing.
In short, outreach marketing is about reaching out to other entities on the Internet and building relations with them. These relations might result in the acquisition of quality links and improvement in search rankings.
These days big websites realize that the link equity they are offering is worthy. Thus, even with a blog post written by your copywriters, you may need to pay for a guest post.
Step 4 – Plan your PPC Campaign
PPC Campaign is your paid traffic. You have a few options here:
Google Ads;
LinkedIn Ads;
Facebook Ads.
The vast majority of other social media platforms will also offer you paid advertisements within their domain.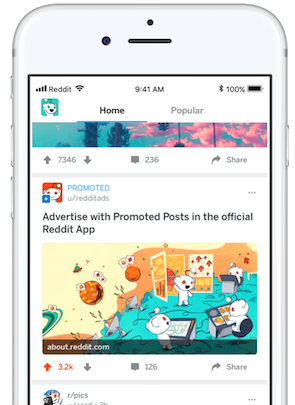 Just like with link building, you can't start bringing paid traffic to your website without a proper layout. When a searcher comes to your website and notices nothing's there, they'll leave. Thus, you need to prepare great content first.
Your landing pages have to be top-notch. Their job is to convert – gather leads, or make sales.
Key benefits of PPC campaign:
gives faster results than SEO;
enables specific targeting;
brings "hot prospects" most of the time;
brings great results if appropriately optimized.
With paid traffic, companies are spending money. They need to make sure that every dollar spent on advertising matters.
Step 5 – Improve and Update Your Content
Many SEO ranking factors rely on content.
Your website's content can be expanded vertically and horizontally.
Vertical Content Expansion means adding more content. Experts say that adding at least one new piece of content to your website every week is the dream.
Horizontal Content Expansion means improving and updating the existing content. Google has been vocal about it – they like the content fresh. It doesn't matter that much if it's a newly written piece or an updated one. When the Google Bot recrawls your web page and finds that it improved, you will be rewarded with a better position.
Step 6 – Consider investing in Local SEO
Each small business can benefit from local SEO. Adding a location to the search makes every keyword a long-tail keyword automatically. The competition is way lower than the global one. 
What's more – you don't need extensive keyword research for it!
Thus, if you have a local business offering product or service stationery,
Many people and local businesses
Hiring an SEO expert
Let's have a quick talk about the pros and cons of hiring an SEO expert.
We will be brutally honest with you – it has more pros than cons.
The first one is time. After ordering an SEO strategy from an agency, you are free to go back to your things. It's like the difference between hiring a chef or cooking dinner yourself. And we are not talking only about the preparation time. It is also the learning process. It would take you several years to learn and practice SEO. An expert already did it.
The second one is expertise. An SEO professional will have case studies of well-designed and executed SEO campaigns. It will show you that they know what they're doing, and they're good at it. 
The third one is possessing SEO tools. Every professional SEO tool has a price, and learning its ins and outs takes time too. An SEO agency already has a keyword tool and backlink checking tools like Ahrefs, Majestic, or SEMrush. They can prepare a list of keywords in a matter of days and create brand new content using SurferSEO.
Read also: How to Choose SEO Agency – 6 Things You Must Know
The cons are obviously the costs of advanced SEO optimization. An online marketing agency service can cost $1000 on average per month. For more significant projects, the price can go even higher. We're talking about six figures.
Final SEO Tips
SEO technology changes, so follow big SEO figures like Brian Dean, Rand Fishkin, Neil Patel, and Google employees on social media to stay up to date.
Having many links is good, but having good links is better.
Always use common sense in your SEO plan, especially while using SEO tools.
Don't focus on your products and services. Focus on your potential customers.
Create content that is useful for users, then proceed to optimization.
Do not limit yourself to SEO only. Digital marketing is a lot more than that.
Set up Goals and Monitor Results – the Conclusion
Your work is not done when the SEO strategy is ready, and everything is set into motion.
Now, as a business owner, you need to keep an eye on KPIs.
Your newly-set SEO strategy should target realistic goals. 
For a new website, it takes three to six months just to appear on Google. Their employees deny that Google Sandbox exists.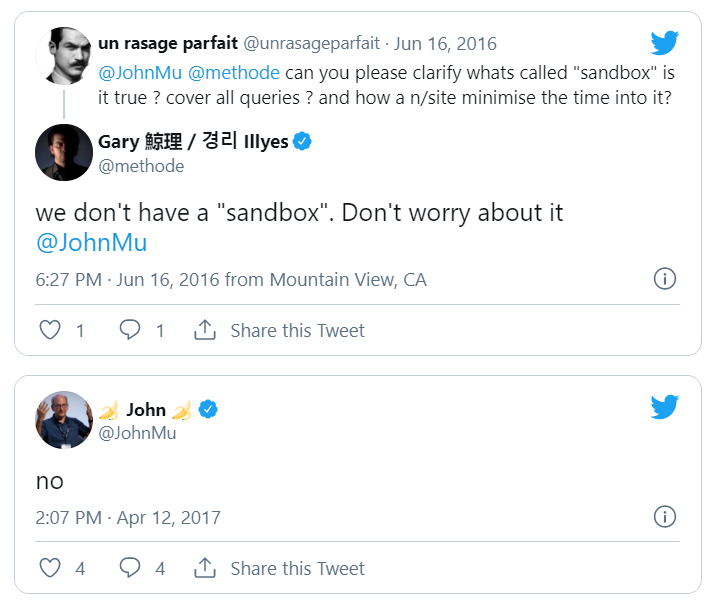 But an average Google Search Console chart tells something different:

It takes another year to put up a fight for any meaningful positions that provide quality organic traffic. A year is a magic threshold for Google to trust you enough to put you in a higher spot. 
One year is usually the period people buy out the domain and hosting for. They don't know if their business will last longer. So does Google – they don't know if they can trust you or not. Renewing the domain is a signal for Google: "I am planning to stay here longer."
Three years of a successful and effective SEO campaign is how long it takes for a new website to reliably appear in the top 10.
Patience and consistency are the most critical keywords in Search Engine Optimization.
If you are looking for SEO professionals to guide you through the world of search engine optimization, don't hesitate and contact us! Our specialists will be more than happy to consult the design of an SEO strategy for your website.
FAQ
What is SEO strategy?
SEO strategy is a set of activities on the Internet to increase the website's visibility, strengthen its domain trust flow, and bring more organic traffic.
Why is SEO Important?
An appropriately executed Search Engine Optimization strategy can increase your website's overall traffic, resulting in an increased number of leads, prospects, and sales. 
How to execute SEO strategy?
The best way is to hire an experienced SEO strategist and let them prepare and execute a complex game plan. It involves gathering data, analyzing it, drawing conclusions, and implementing solutions.
How much does SEO strategy cost?
Depending on the size of a business, the price range for US agencies is $2,500-10,000 per month. Overseas SEO agencies or freelancers tend to charge less than that.
Should I order an SEO strategy or prepare it by myself?
It is easy to make a mistake and ruin your website's position for years to come. We suggest ordering a complete SEO strategy from professionals.
Which Search Results are "Organic"?
Organic search results are the ones that were not paid for.
Rights reserved GamerSEO 2021.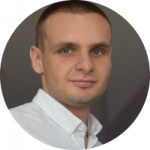 SEO specialist with over six years of professional experience. A/B test and Data-Driven SEO enthusiast. In his work, he focuses on the development and implementation of a strategy that achieves predetermined, specific goals. Privately, a fan of mountain biking.