Creating a new website is not an easy task. What's more, this need is even more pressing when it comes to a small business or similar entrepreneurial endeavors.
Beyond design and content, you need to adopt a good SEO strategy for a new website to be successful.
SEO allows your website to rank higher in the search results of search engines such as Bing, Yahoo, Google, Ask, and others. Search Engine Optimization makes it easier for potential clients to find your brand new website. In this SEO guide, you will have the chance to learn:
What are the strong points you have to consider for such purposes;
How to plan your site architecture;
How to create a good SEO strategy to improve your organic traffic.
Business owners can create their web page or optimize an existing one with the tips they can find in this guide. Pay attention to the following nine tips we have for you and fulfill them step by step.
Choose a Concise and Effective Domain Name
Choosing the domain name is the first step and one of the most important things about your new site. Your domain name should reflect the main idea of your brand or business to your target audience. In one sentence, you want to create a domain name that makes sense with your field.
Creating a good domain name that aims to a specific field helps Google understand what your site is about.
What is a good website URL structure for SEO?
A couple of tips: a good domain name should be easy to remember and enter. The point here is that people and future customers refer to your brand easily.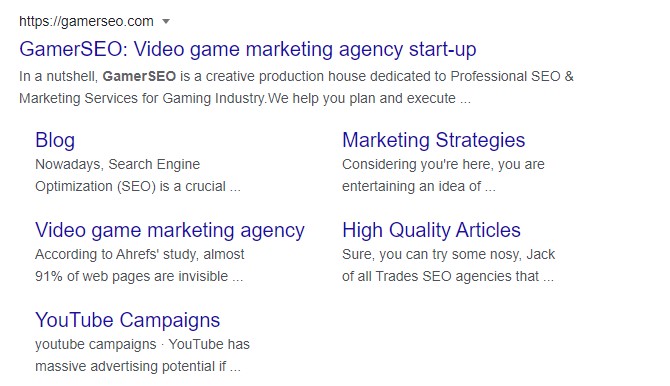 Inserting a keyword in the domain name is not essential; just do it if it is still easy to remember and enter. You can always add the keyword after /.
When you add these keywords, just keep in mind these reflect users' intentions and search intent.
Besides, a domain name is a relevant SEO ranking factor. Crawlers search engines check the domain names to establish what a website is about.
For example, our domain name 'GamerSEO' is a great example of facing this decision. It sounds like we are professionals. And we are! The words 'Gamer' and 'SEO' are very specific words that aim at a specific audience. Additionally, the name 'GamerSEO' is catchy and easy to remember while also leaving no doubt about the type of web content you'll find.
One thing: Before deciding, create a list of the best names you can think of and test them on the web. This way, you can check if the name is available or is too common.
Plan Your Site's Architecture
Like everything in life, structure and architecture are the cornerstones of any project you can plan. On the Internet, the story is not different. Big and small sites need a logical architecture and a good XML sitemap.
Regarding the latter, and as Googles says, "sitemaps are beneficial for really large websites, for websites with largest archives, for new websites with just a few external links to it, and for websites which use rich media content."
A good site architecture has a pyramid structure. Just like every pyramid form, this has different parts of levels. The bases are fundamental, the pillar pages of the site content, although they are not the first in appearing.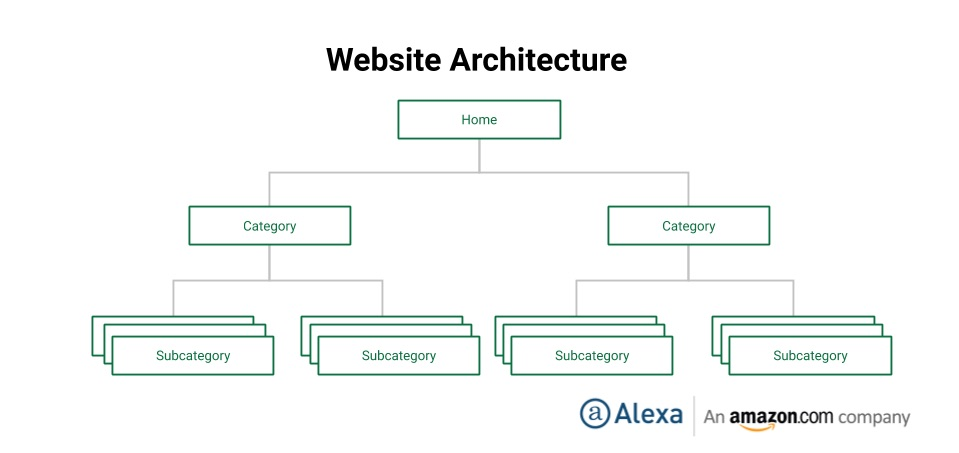 At the top, you will find the homepage, the pillar page, the first that customers see when they enter on your website. In the middle are the most important pages. In the bases, there are the sub-categories. You include here the pillar topics, which can lead the customers to your products or services.
You should include everything about your page on the home page: brand name, page title, business information, contact information, email address, phone number, services, and sub-services categories your company offers — ideally, a minimal text with a primary keyword.
Then you have the services pages, where you define the specific services your company offers to your readers. Page titles must have essential keywords for your business. For example, our site offers gaming articles. You can check it easily on the top right of the screen.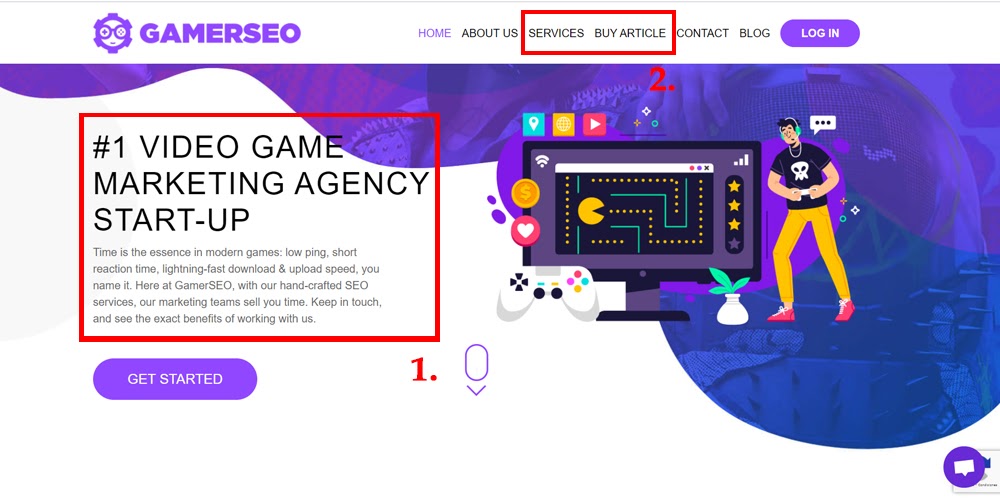 1.- On the homepage, you will find a short description of the business.
2.- Additionally, you should include direct links to your service categories.
On the category level, include primary information about products or services you provide, the necessary links to specific information, or where people can buy your product.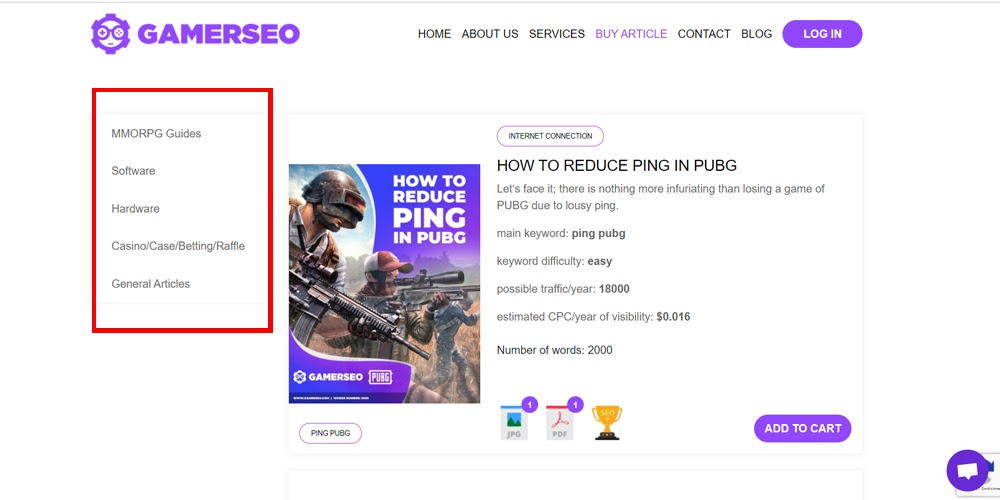 In the image, you can see the links to the subcategories of the same service.
Besides, incorporating a blog section is one of the best practices you can do on your website. A blog is a perfect area to easily organize and add a new page from time to time.
Also, creating a company blog on your website is a great way to share experience and knowledge. Good blog content will help you to build the expert look and image you are looking for. 
Show your company and yourself as an expert in your field and niche. That is precisely what you need to show to your potential customers.
Prioritize On-Site and Off-Site SEO for New Websites
When you create your first website, you must make sure it is optimized for both On-Site and Off-Site SEO.
Your on-site SEO checklist for new websites should include:
writing compelling title tags;
choosing fundamental keywords for your field;
writing strong meta descriptions,
optimizing images for analytics.
When you create new web pages, you should also include outbound links to more significant authority sites. Besides, don't forget to implement an internal linking strategy and incorporate social media sharing buttons.
Internal links (quality links) are essential to share additional content with engaged customers and a great way to offer them a specific product or service. Remember to use anchor text as a method to insert these links.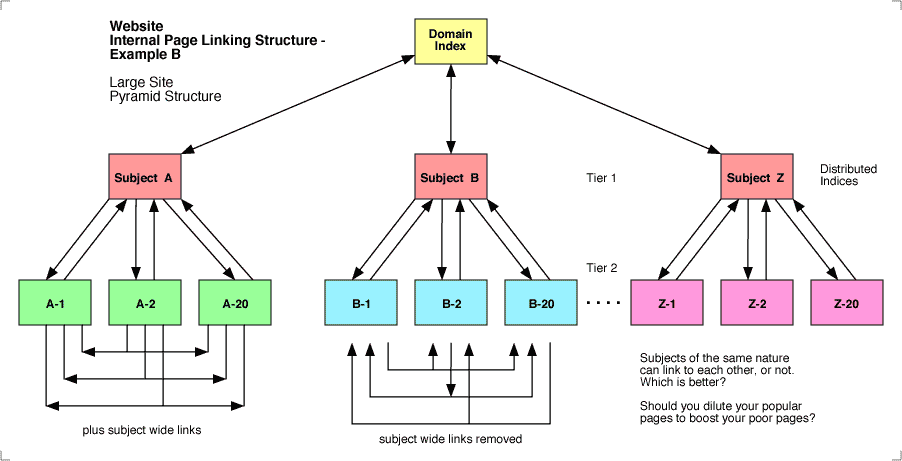 Speaking about off-site or off-page SEO refers to your website's actions to improve search engine results pages (SERPs). Examples of off-site SEO include building a solid backlink portfolio as referral traffic.
Perform Keyword Research
People looking for a specific product or service on the Internet type specific words into the search engines like Google. Once the search engine establishes the sites that fit their search, they can now scroll through the results until they find something that looks what they need.
The keyword you want in your site is a representative one – it's something that makes it much easier to find your niche.
If your business is about gaming, then the keywords you use should be focused on words such as 'play,' 'gaming,' 'gamer,' 'video games. These are excellent points for getting started to write a good piece of content.
But, please, avoid keyword stuffing. Your site could be penalized if you use keyword stuff for SEO results or try to lead traffic to your site.
A good number of SEO tools provide keyword suggestions and data on the amount of traffic and competition you can expect to deal with for each keyword.
Next, you have a list of some free keyword tools to help you start your new site SEO.
Ahrefs´Keyword Explorer;
Google Trends;
Answer the Public;
Keyword Surfer;
Keyworddit;
Bulk Keyword Generator.
We assume you are a novice planning a website, and you don't know exactly how to conduct the search traffic through keywords. In this regard, the keyword tool Google's Keyword Planner for free is a good one to start with.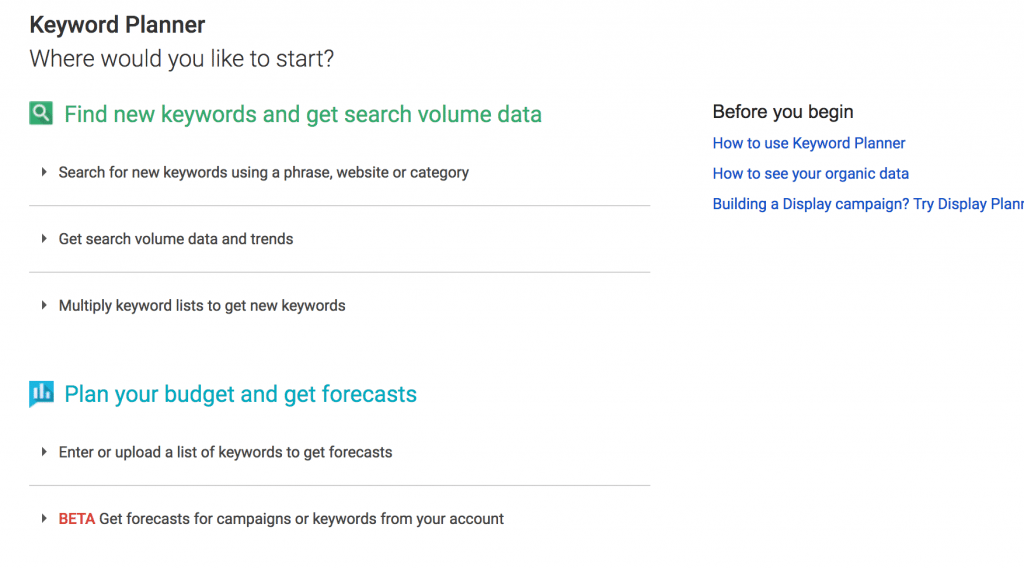 There are several types of keywords (long term, short term, money keyword, authority building keywords). Each of them influences your content, and the search volume of the search engine results in different ways. Since your business is probably a tiny niche business, we recommend you search for long-tail keywords.
These SEO tools can do this job for you, but it is up to you to define the relevant keywords and phrases for your business and site.
Once you have the fundamental keywords in your 'hands', you can start to insert them in the appropriate places of your site's content.
If you want to rank higher on the first search results page, you necessarily have to search terms fundamental to your business.
Create Quality Content
High-quality content remains one of the most important factors and marketing strategies when it comes to ranking any kind of page SEO in higher positions. Web presence depends, almost entirely, on this factor. Ecommerce sites are not different. 
Since search engine algorithms continue to hone in on content quality, the attention of the search engine spiders is guaranteed if your site publishes quality content, from site copy to articles.
The more relevant, in-depth, and easy-to-read content published on your domains, the greater your chances of ranking well and providing value to consumers.
One strategy you can use to help your site catch more visitors is updating your content every week with news or events related to your field. Old content works, but you must create new pages to tell Google your pieces of content are valuable.
Adding a blog post and new pages can help you to expand your website and show the spiders your site is current. Adding new content every week, even daily, is the best SEO content strategy you can build. What's more, with a compelling blog, your page authority will be overpowering in the long term.
Two good examples of gaming blogs with high-quality content are the ROCCAT blog and Seller and Friends blog.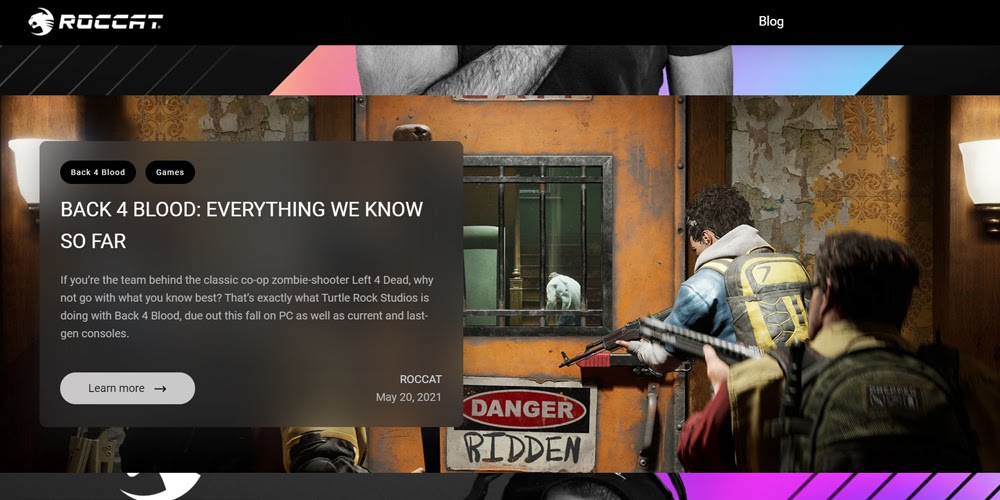 ROCCAT blog addresses the latest news about gaming in general. This site focuses on Battle Royale games, such as Apex Legends or Fortnite, and others such as Valheim, Call of Duty, and CyberPunk. They create new content every week. This is fundamental to drive traffic successfully to their service pages.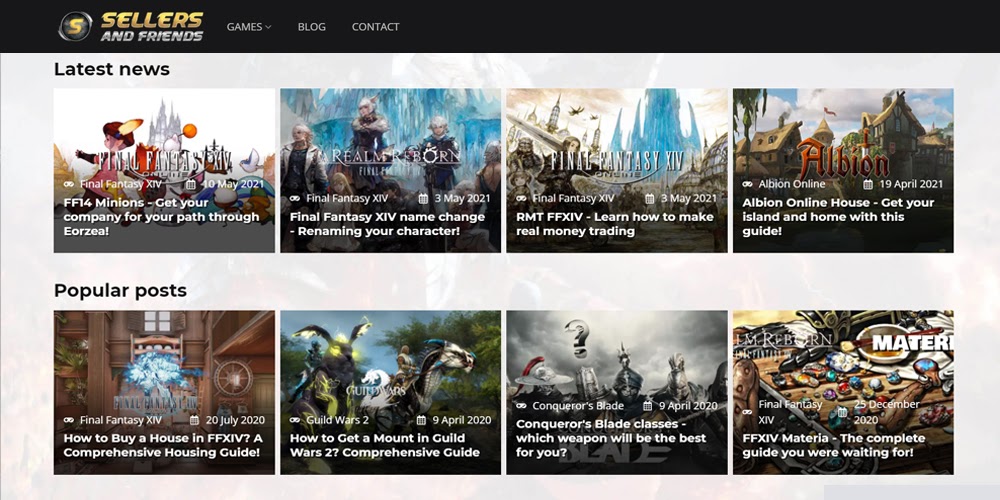 Sellers and Friends blog, on the other hand, is specialized in MMO games. They use this high-quality and focused content to engage gamers and in-game goods buyers who are interested in reading MMO articles.
A good way to inform your customers about new content is a newsletter. Do not forget to include this section in your new website. Also, you can add it to the social media profiles of your brand.
Guest Blogging
Another way to add high-quality content to your website is to let external writers create content for you once or twice per month. This practice is called Guest Blogging.
Guest Blogging, or guest posting, is a good practice when you exchange content with another web in the same field of yours and support each other.
You can create valuable content for an external web page and insert a link to yours. At the same time, the creator of that website can create good content for your page. Guest blogging works as a feedback system.
Do not underestimate guest blogging; the development of your website depends on a bid part of website content.
Learn About Tracking and Analytics Before Your Site Goes Live
Learning the basics about Analytics tools is fundamental to assessing your niche sites and SEO techniques. You can always get an SEO expert's help, but basic knowledge about general aspects is wrong. Regarding this, Google Analytics is a good place to start.
Google Analytics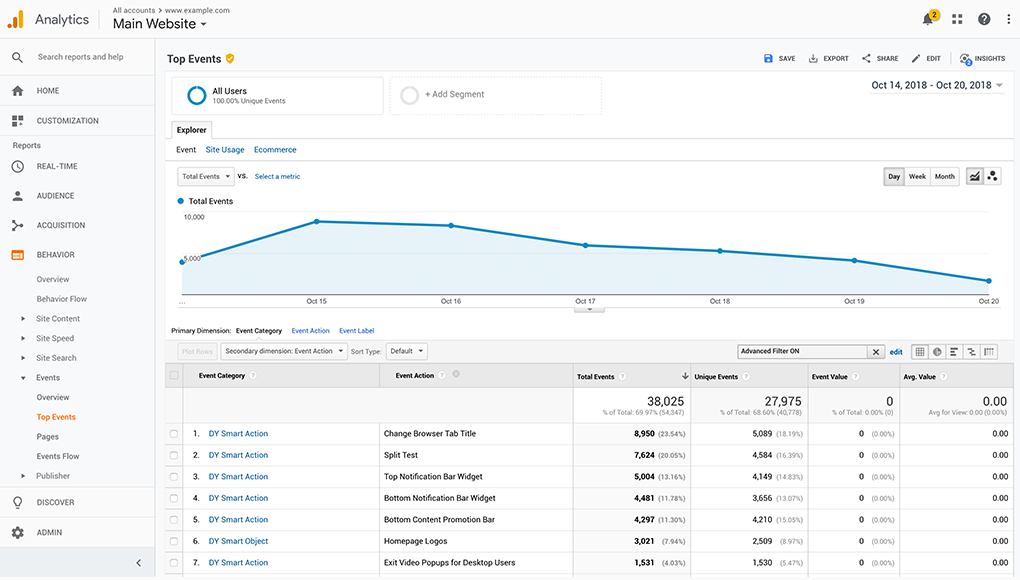 Thanks to Analytics tools, you can get valuable information about usability and customers' habits. Google Analytics can tell you what kind of item they acquire, the percentage of successful conversions, or the average time they spend on different pages of your web page.
Once you have this data in your records, you can make some decisions about improving the web design or content or potentialize a specific section. For example, if you find people are spending a lot of time on your blog posts, you might put more energy into creating blog entries.
Google Search Console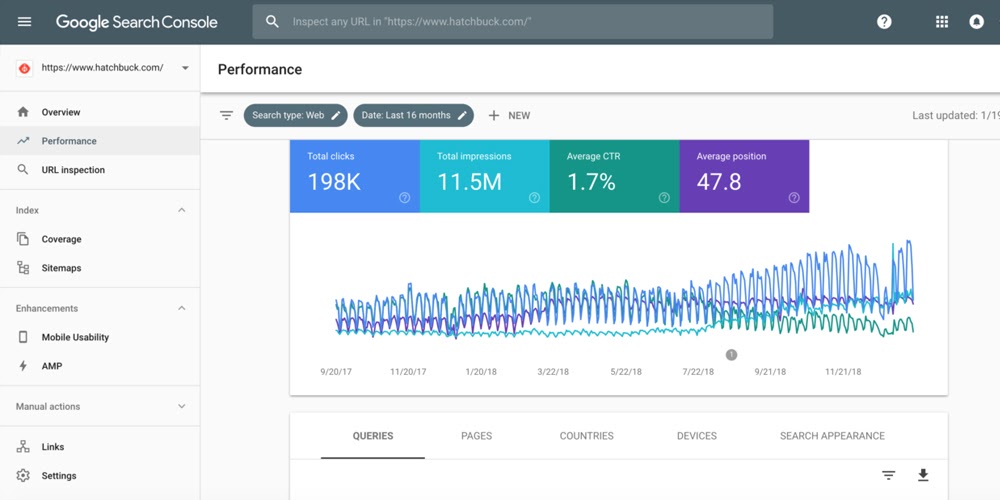 Also, you must create a mobile-friendly account in Google Search Console and verify the ownership of your site before the launch.
Generally, this means adding a snippet of code to your website that matches with data from your Google Search Console account.
You can also verify ownership by using Google Tag Manager, Google Analytics, and other tools specialized in a content management system. In this case, these tools require a DNS record for your domain name provider.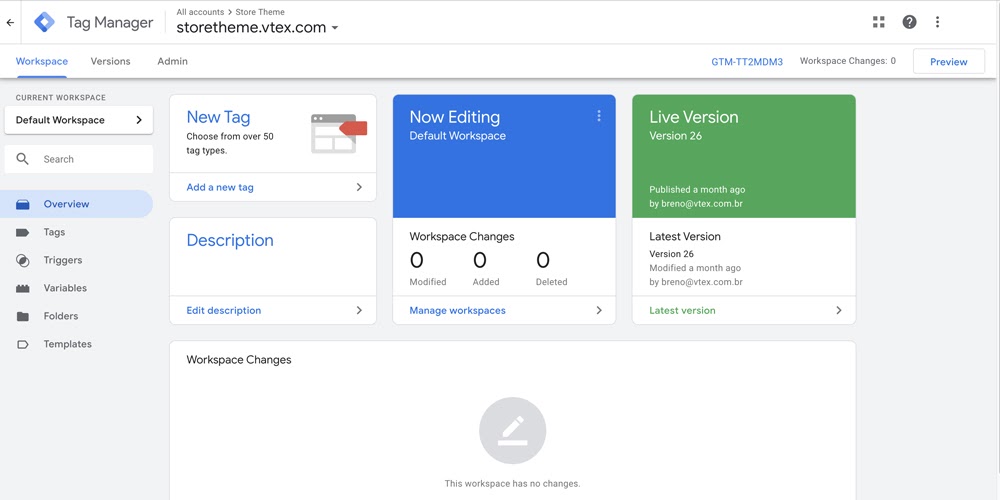 Google Search Console lets you submit your domain to Google's index directly. This action helps your site be discovered more quickly.
Also, this will help your new site's SEO functioning improve quicker. The sooner you are in Google's index, the sooner you will see results.
Design for Site Speed
All the decisions you make in terms of design affect the performance of your website. Also, the web hosting provider service you hire and plugins you use affect the page speed.
A fast loading time provides a better user experience. Also, UX is one of the most relevant ranking factors the search engine bots and algorithms take into account when it comes to position your web in the search engine ranking. 
When you design the architecture of your website, you should consider ways to improve site speed, such as:
Minimizing animation or large, high-resolution images, that are features that slow downloading time,
Shrinking any JavaScript and CSS elements you use,
Reducing the number of HTTP requests you have on pages,
Keep external scripts to a minimum by using only necessary widgets.
Make sure your website design aims to target buyers and your field. For example, if you have an architecture business, most people hope to see a minimalist site that focuses on the images.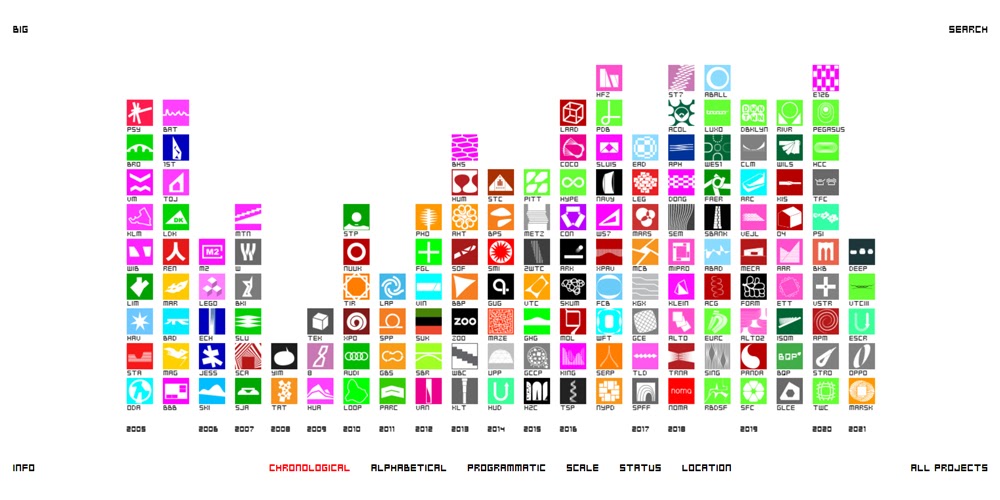 The website of Bjarke Ingels Group has its first page of all the projects the studio has designed and built. You can choose to sort them by year of construction, type of project, and other categories.
Be thoughtful about everything you include on the website and measure how its influence on loading times balances against whatever value it offers.
Use a responsive and Mobile-Friendly Design
According to Oberlo.com, Google has 92,18 % of the Search Engine Market as of July 2019. At the same time, the percentage of search traffic originated from mobile devices is 63 %.
For the sake of both your mobile visitors and the search engines that care about their experience, your web design should aim to work just as well on desktops as on mobile devices.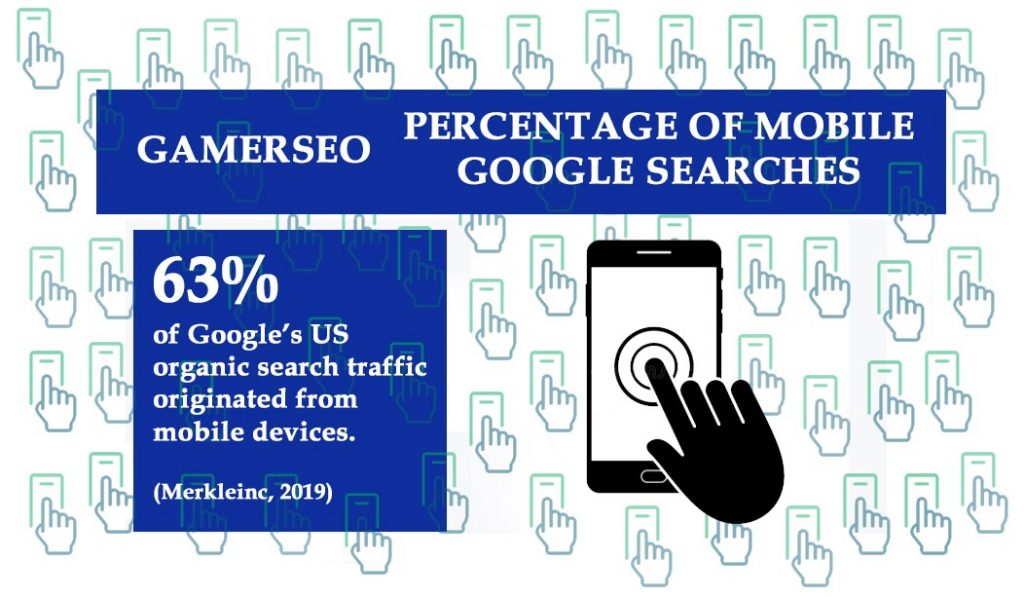 Designing a responsive page on your website with big enough buttons for any person to easily touch them or avoiding flashes, is one of the most essential SEO tips we can give you.
Providing a good experience for both mobile and desktop users is essential if you don't want to lose the opportunity of selling your product or service to anyone who enters your site.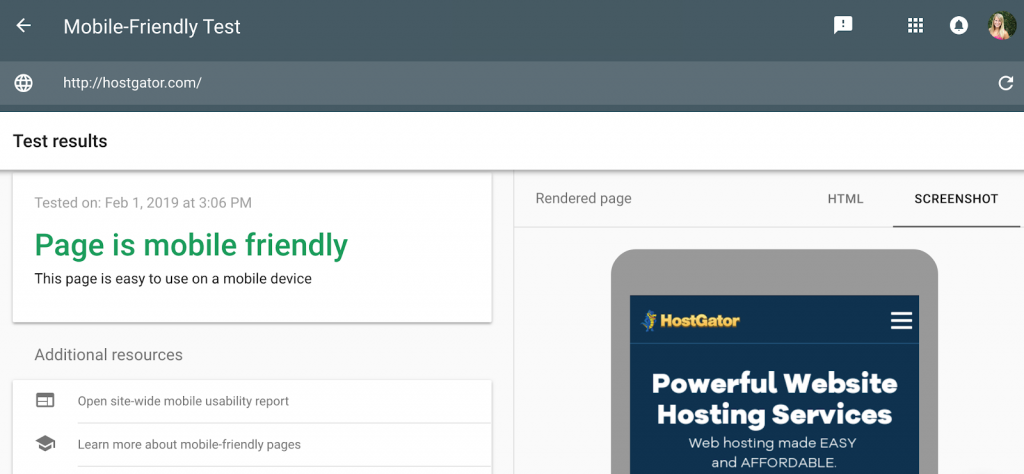 The above image shows the Mobile-Friendly Test tool of Search Console. This is a basic tool to test your website. Just enter the URLs you want to test and start with the process.
You will see the test results on the left of the screen, whether it works or not in that sense. On the right, you will see a rendered image of your site on mobiles.
MobiReady is another interesting tool where you can test if your marketplace or general website is compatible with a mobile device.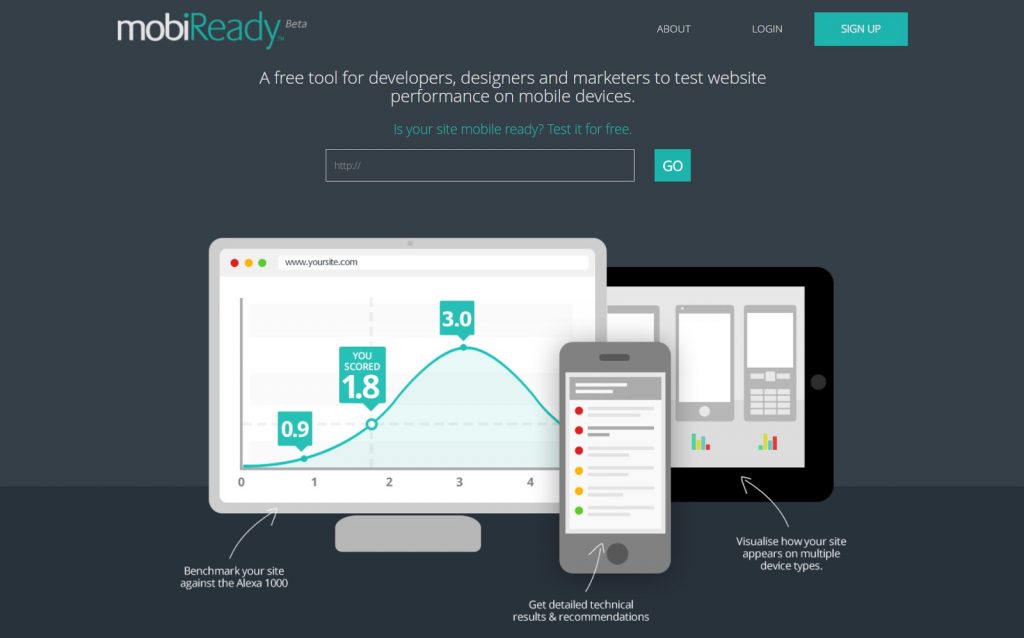 Get Indexed Faster and Rank Better with Backlinks
Before starting this section, you must know that backlinking is not the best strategy for your website. Backlinking is a long-term strategy that grows and improves with time. For this reason, it is fundamental you consider it from scratch to see long-term results.
Let's take a look at the more important aspects you must consider regarding link-building strategies.
Backlinks are when one website links to yours. This way, your website has more visibility and, in some way, is endorsed but the site that has the link. 
In some way, a backlink is a "vote of confidence" from another website to yours. High-authority websites are more desirable to earn backlinks from, and even being mentioned on another website can boost your site.
Fundamentally, you know that backlinks must be earned, not bought or created via fake means. Your site may be penalized or rank lower on the search engine results page.  
The best practice in this regard is to earn backlinks naturally. Using social media and creating blog spots are a good way to gain traffic to your website. This eventually can lead to your site's growing backlinks. 
Creating good content is the main movement when it comes to drawing naturally on visitors. Produce content that is informative, interesting, and useful to enhance your inbound performance. Blogs, videos, tutorials, guides, and content in social networks are all great ways for such purposes.  
An excellent example of the above is the brand SteelSeries. This world company specializes in PC products, i.e., keyboards, headsets, mousepads, mice, and other accessories.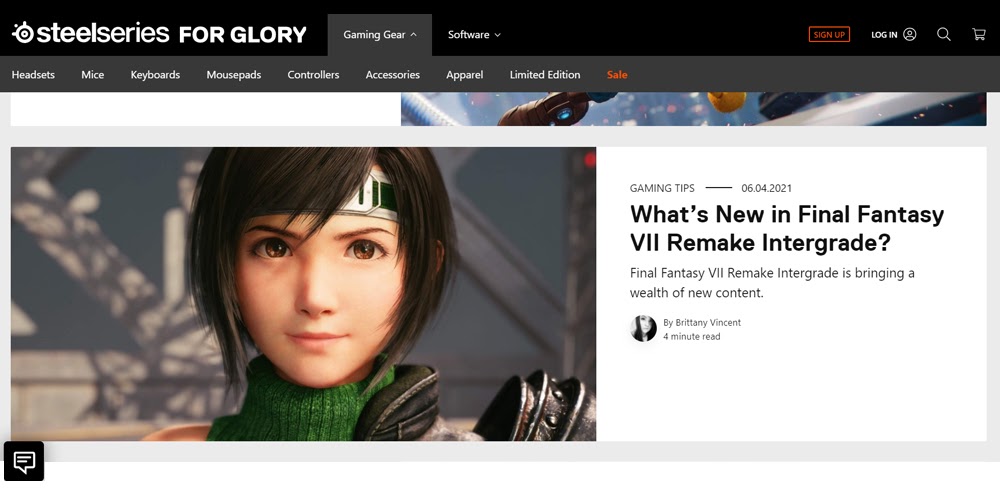 SteelSeries has a strong presence on social media platforms where they post a lot of helpful information about their products and gaming topics. In general, this info is accompanied by eye-catching infographics that the people who visit its profile share a lot. Additionally, SteelSeries has a fascinating blog on its website, which you can access through the landing page.
If your webpage contains good product pages with useful info, such as infographics and valuable content, people will be more willing to share your site. Focus on providing value to searchers and striking at the core of their needs. This is a more than proven way to get more visitors to your new website.
Conclusion
Experienced website builders and marketers know a good SEO strategy is fundamental to start a new website.
No matter if you are using WordPress or another website builder. A strong domain authority requires the right decisions and body content ideas, starting with an effective domain name, followed by an excellent architectural plan for the different pages of your site.
We know the SEO process is not an easy task. We make it easy for you! In GamerSEO, we are experts in SEO efforts. We can help you to develop the SEO strategy for your new website.
Organic search is our specialty. We want to make your site ranking better. Our products and services are aimed at the creation of the best piece of content ever, in addition to the brand awareness, your businesses deserve.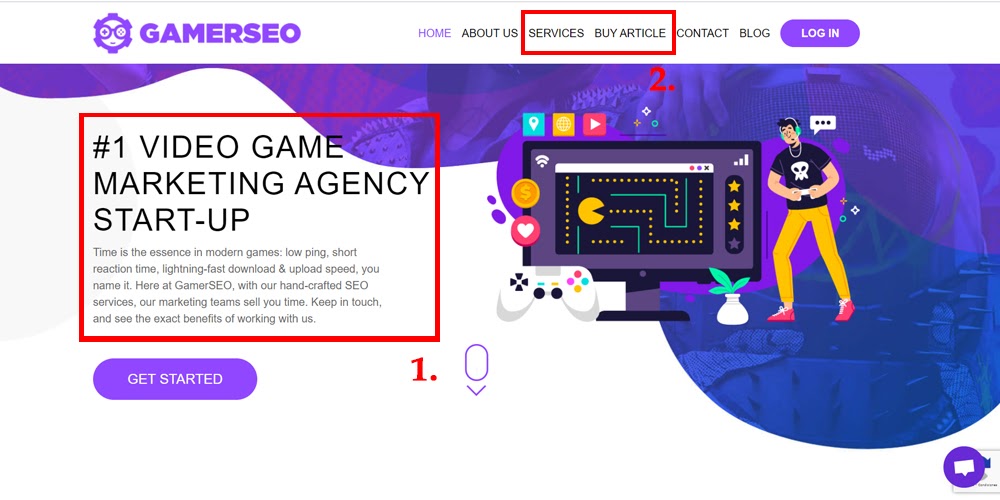 GamerSEO is a content marketing expert. Contact us if you want to know more about our SEO and creating content services. We'll be happy to answer all your questions. If you have additional questions, feel free to send us a message via live chat or the contact form.
Note. Our site uses non-invasive cookies to assure the success of the site's performance.
FAQ
How can I do SEO for a new website?
Since we know SEO performance and SEO optimization depend on many factors, we are giving you the most critical steps to consider in your SEO marketing strategy to reach your business goals.
Step 1. Before everything, look for the main keywords of your field. Long-tail keywords can attract more specialized customers to your site.
Step 2. Choose a compelling and concise domain name. Try to use the main keywords you found in the previous step.
Step 3. Create content by using the keywords related to the specific content or text.
Step 4. Consider using an SEO content optimizable tool through which to get the best search engine results pages. 
Step 5. Finally, do an SEO Audit to tune with a professional SEO tool. To do this, it is not necessary to be an expert right away. 
How do you develop an SEO strategy?
Set your KPIs and goals.
 Establish your primary keywords.
Plan an architecture for your site.
Define cluster content and find long-tail keywords.
Audit your existing content.
Get your On-page SEO Right.
Master Off-page SEO. 
What are the top three SEO strategies?
Write compelling content and metadata, i.e., title tag and meta description. These are the first things people see when they find your site in the search results. Making sure to use target keywords in both can assure you good traffic.
Optimize your page speed. Using tools such as GTMetrix can give you some insights into your page speed.
Use good internal link building. Using internal linking gives Google a deeper understanding of the content of your page. Besides, the link-back strategy reduces the bounce rate of your website.
What is the best SEO strategy for 2021?
According to Search Engine Journal, in 2021, it is time to focus on user intent. For such purposes, you must address the visitor´s needs. At the same time, do not build a site that requires people to spend money.
All rights reserved. Copyright 2021.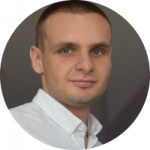 SEO specialist with over six years of professional experience. A/B test and Data-Driven SEO enthusiast. In his work, he focuses on the development and implementation of a strategy that achieves predetermined, specific goals. Privately, a fan of mountain biking.