It's never easy to earn the trust of a client in the digital marketing realm. Every customer is looking for an effective resolution to an issue.
Providing solutions is what our brand needs to achieve, but how can we make our customers trust us in the resolution of their problems?
Showing an effective case study might be the best way to achieve your objective.
A marketing case study will help your product or service to get the trust you need to grow in the industry.
In this case study outline, you will learn:
What exactly are case studies;
How to write a killer case study;
Business case studies examples.
What is a Case Study?
Clients have problems, and companies have solutions. Marketing case studies tell the story of how an individual overcame an issue by using our services or products.
Understanding the goals and the background information of a client will give us the tools to find the best practices in order to achieve a particular purpose.
Writing a case study should include your customer as the absolute protagonist.
That being said, the case study's structure is created as stories with a beginning, a middle, and an end. Hence, the readers understand all the aspects and ideas that led a company to solve an inconvenience.
At this point, it is pretty clear for us that a marketing strategy should be more than just offering SEO value, social media content, and blog posts.
Business case studies are more than just data and strategies: they are a demonstration of our capabilities to provide solutions through the customer's journey.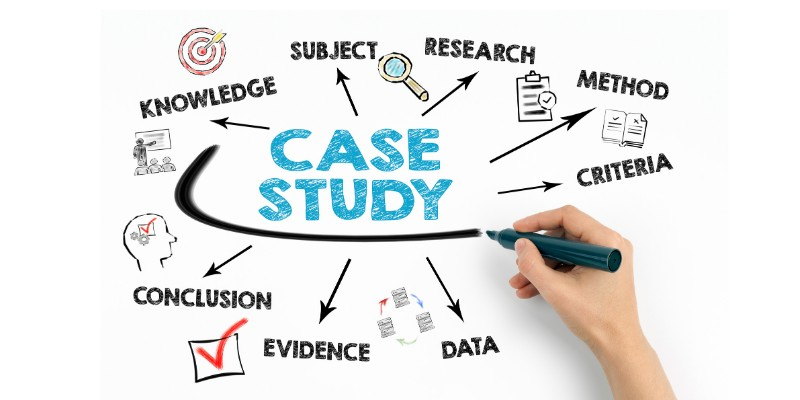 But don't get mistaken – a case study research is not about you, or your company, or your marketing team.
A good case study paper is about your clients, your target audience, and their testimonials.
People need evidence and answers before getting a service or product and not just assumptions.
They want to see other customers' previous outcomes and success stories to know they are making the right choice.
Why are Case Studies Important?
We understand that reading case study content is not as fun for a reader as, for example, a blog post about relevant topics for them.
So, is writing case study templates worth it? Should we redirect our marketing campaign to a different content format?
Well, according to a recent study made by B2B Marketing, the case study format is one of the most effective in the field.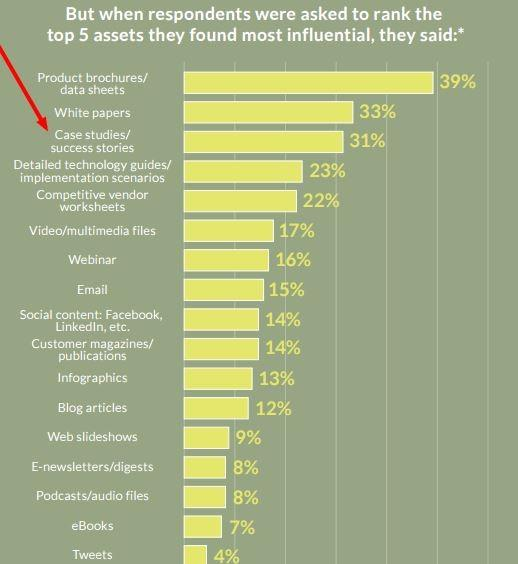 Source: B2B Marketing
These metrics show us that, in theory, people are more driven by multiple success stories than by a classic landing page. 
Every website owner should comprehend how fundamental it is to have different approaches and alternatives when it comes to improving a project.
Make sure to focus on the human behind the screen. Once you understand why a person found your company useful, you will be able to delight your new clients by exhibiting your ability to solve issues.
Yeah, brand exposure and getting qualified traffic are essential, but case study results provide advantages that transcend your role as a company.
How Can Case Study Analysis Help Your Business?
If you are looking to convert leads into customers, then start note-taking and study a case.
Writing case studies helps you to establish your brand as a trustworthy organization and will turn it into one of the best options out there.
Think about it: if your product really solves a problem, showing this to your audience will positively impact the ways they perceive your business.
You need to turn your product into a real savior, a solution that goes beyond the experience people were expecting to have.
There are content formats where the goal is NOT to sell something but to deliver valuable sources of information.
In the situation of case studies, it's fundamental to sell. But selling is not a linear process; there are different points to touch during the course of your case study.
READ ALSO: What Is a Sales Funnel, and How Does It Work?
Either way, it is important to back our results section with authentic data. It is a challenge to catch the interest of someone without directly answering their questions.
Remember that the majority of people rely on recommendations before selecting a certain service.
These are just facts. The different parts of your case studies should be unique, full of relatable elements for the readers and helpful advice, but we'll get into it.
5 Steps to Write a Case Study
First of all, keep in mind that a case study is not a press release, is not an advertisement, and it's definitely not about your company.
If we had to define case studies with just one word, it would be "stories."
If you don't have the knowledge or the specialized writers to create a case study, do not despair – we will tell you everything you need to know, from tips to improve your sentences to the best method of supporting your findings.
Step 1 – Determine your Objectives
If you don't know how to kick-off, a case study template might be a good starting point. Remember that telling a story is not an easy job, so be sure to be one step ahead before starting.
So, what is your ultimate goal? What do you want to prove with this specific case study?
All the details related to your objectives will tell the clients what they will achieve by the end of the study.
Remember that a client is not a bot; they need to comprehend if the topic you'll talk about really covers their needs. Of course, this should be clearly established in the introduction of the case study.
Step 2 – Select your Case Study Medium
How will you tell your story? Which type of content will you use to support your study?
You can use different media in your case study, but it's essential to consider the concepts you want to touch before selecting one. Keep in mind that the flow, structure, and content in the study work as they should.
These are some of the most common mediums you can use: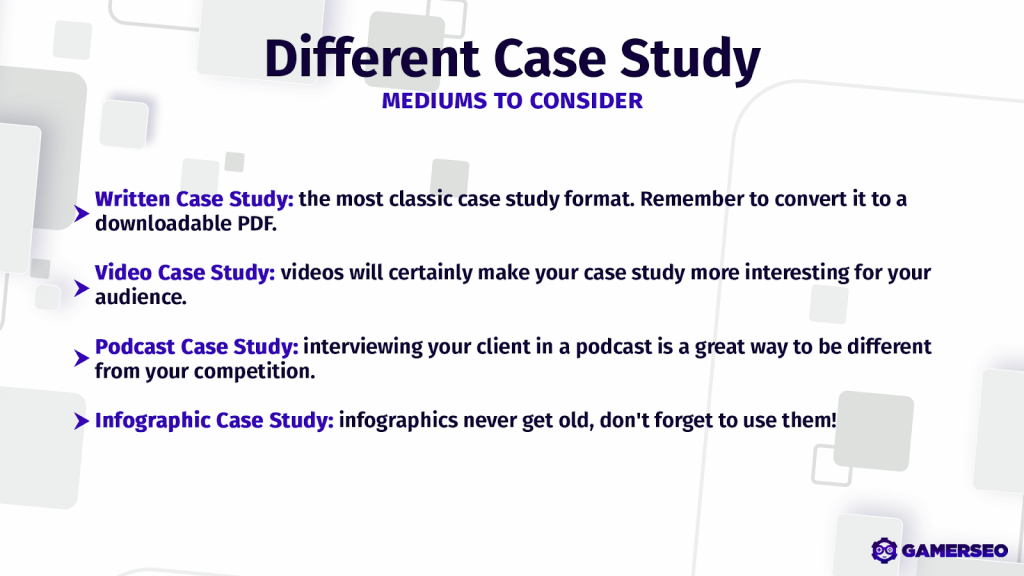 Step 3 – Find a Candidate and Convince Them
Your study wouldn't work without a proper candidate to support your information.
The perfect candidate should know the product and provide you with quotes and tell how you solved their constraints in an interview (it could be in a podcast).
So, how many times did the candidate use your product or service?
Were they using the services of a competitor before coming to you?
Keep in mind that you'll need permission from your candidate to write about them and use their name.
You can offer them one of the following potential benefits to gain their final approval: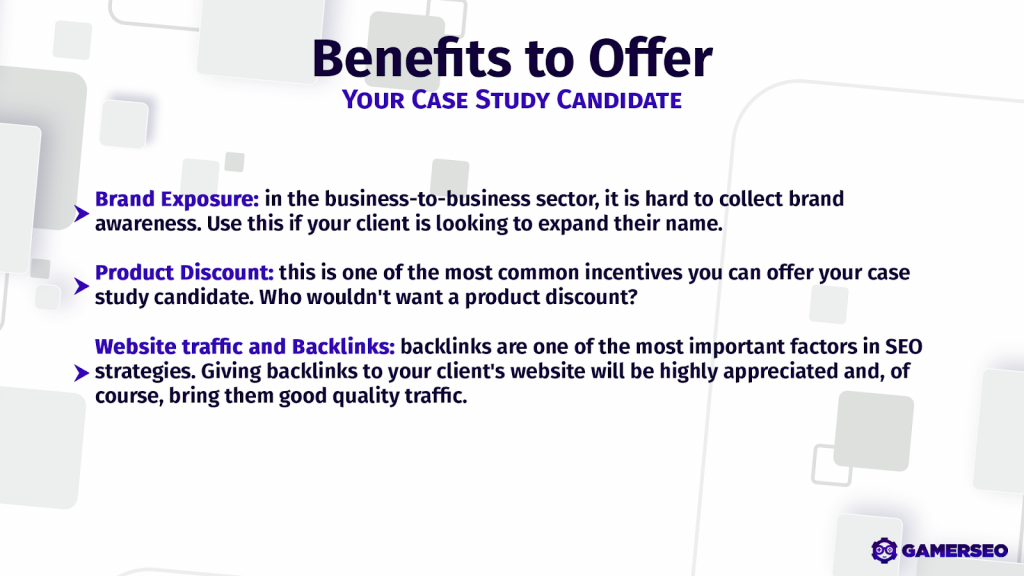 Step 4 – Organize the Case Study Release Form
Typically, your candidate will have to approve your case study's release form before being published. You can send them the first draft so they can see the style of your research beforehand.
The structure and guidelines of the release form should look like this:
Explain why you are creating this study.
Be clear on how you are going to use it.
Inform the candidate of all you are going to include in the different sections of the study.
Explain if you expect something else from the participants (like acting as a reference for the company in a future event).
Include a note about the compensation that the candidate will receive.
Step 5 – Ask the Right Questions and Publish your Case Study
One of the best ways to collect information for your case study is by inviting your candidates to participate in a questionnaire. Of course, to tell a good story, you must ask the right questions.
Create a better understanding of your company's goals: How many employees are working in the company? What are the biggest challenges faced by it?
Identify the clients' pain points: Why were they looking for a solution? What's their specific problem?
The decision process: How did the clients hear about our services or products? Were other competitors offering the same thing as you?
Implementing a solution: How was the onboarding process? Did it meet their expectations?
Explain how the solution works: Who uses the product or service, and does it really work for them?
The result: How did the product or service help the clients? How much have their metrics increased since the application of the solution?
Finally, publish and promote your case study. Don't forget to include a clear call-to-action and perform the proofreading process before having it on your website.
2 Marketing Case Study Examples
Understanding and analyzing different business case study examples is the key to creating our own successful studies.
Therefore, let's take a look at two exceptional cases in two of the industries that interest us the most: gaming and SEO.
GamerSEO – Powering up an Online Browser Game
You already know us. We are your number one solution when it comes to creating marketing strategies for companies in the gaming industry.
But we have already proved our capabilities in the past and show them to you in the FootballTeam Game case study.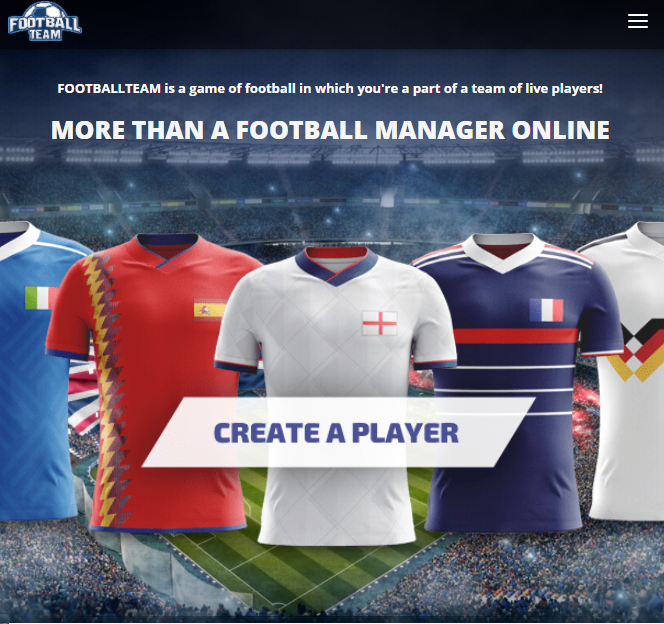 FootballTeam Game is a football multilanguage browser game. They wanted to expand to other markets, but there wasn't a clear solution on how to do this effectively.
Our strategy was to take care of the SEO of their landing page, create quality blog posts, increase domain authority and, of course, create brand awareness that brings constant quality traffic.
Besides, targeting specific keywords corresponding to the video game's theme for all language versions allowed us to achieve extraordinary results based on users' search intent.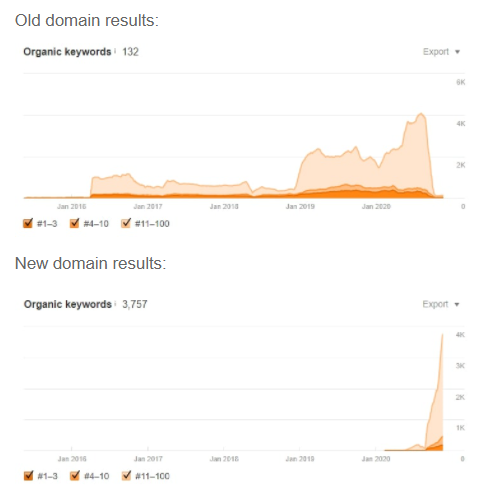 Finally, we have managed to bring more than 30K players to new servers. In the end, our agency successfully accomplished its objectives.
Brightedge – How to Increase Organic Traffic with a Perfect Content Strategy
In this case study example, Brightedge Innovations, a well-known SEO agency, managed to bring 10,000 organic visitors to their client's website, Philips Hue.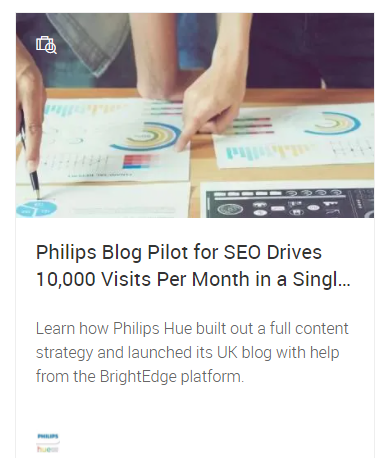 Their client was not reaching enough online consumers. This was identified during the research problem stage.
Therefore, the solution found by the agency was to start a new content strategy using specific keyword research and internal reports.
Identifying the most popular topics with low competition allowed them to create fantastic blog posts to improve SEO performance.
The results?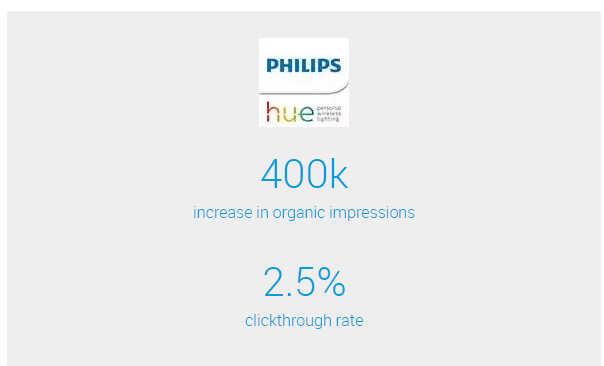 Their visibility increased thanks to the core brand content keywords strategy. On top of that, their CTR also improved, allowing them to expand their blog into other markets.
Conclusions
Comprehending the causes that led our clients to choose our company above the competitors is the first step to write a case study.
There's something exceptional about your service or product and you know it; you just need to go one step further and show your audience how you can help them solve an issue.
Here, at GamerSEO, we are ready to help you take your marketing campaign to the next level. Just contact us and let us take the reins of what will eventually transform into your first successful case study.
FAQ
What Should a Good Case Study Include?
Real data, customer testimonials, information about specific strategies, and, more importantly, a good story on how you help someone to overcome a real problem.
How Long Should a Case Study Be?
It should be long enough to include all the information you need but short enough to keep readers entertained. So, between 500 and 1,500 words long is more than acceptable.
How Do You Make a Case Study Interesting?
Include different forms of media (such as videos) and write an interesting, engaging, and powerful story.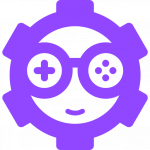 Marketing Director with over six years of experience in the field. Managing teams carefully and out-of-the-box thinking is his main factor in growing businesses through the right marketing practices. His Outreach Specialist background helps him to develop highly converting and organic campaigns.