Missing a sale is something that every business owner knows well. It would even be insane to expect a 100% turn of marketing leads into conversions.
Although these things happen, they could happen less often.
According to a MarketingSherpa survey, 79% of marketing leads are never converted into paying customers.  
The same study shows that 68% of companies have not identified or attempted to measure a sales funnel.
These numbers are highly correlated. However, the good news is that losing so many potential customers can be avoided. In this article, we'll explain how to generate more sales with a proper understanding of a sales funnel. Let's find out:
What is a sales funnel and how does it work?
What are the stages in a sales funnel?
Which content is the best for each funnel stage?
How to create a sales funnel?
Table of contents:
What is a Sales Funnel?
A sales funnel is a step-by-step process that allows you to analyze a customer's shopping journey and use this knowledge to bring him closer to your offer and a buying decision. It is done through a series of well-planned sales and marketing strategies such as:
sending automated emails,
creating educational videos,
writing valuable content,
building eye-catching landing pages.
In short, the term marketing funnel describes the customer journey from the awareness stage – when the customers get to know about the brand – to the transaction stage, when a website visitor becomes a customer.
But why is the set of steps that lead to a final purchase called a "funnel"?
Take a look at the image below.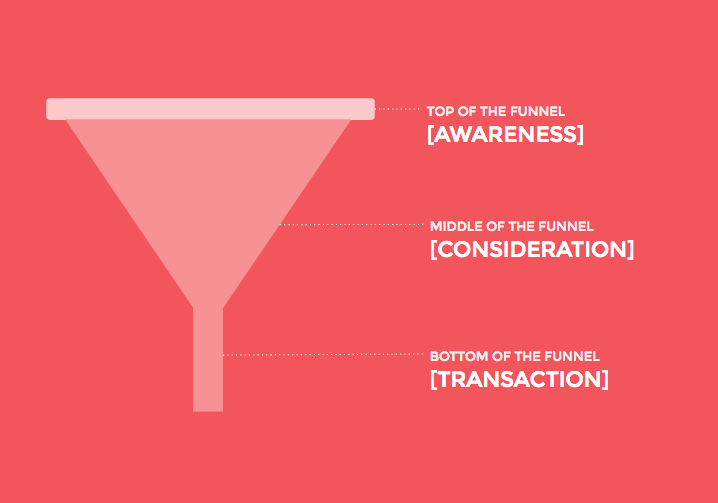 At the beginning of the process, there are a lot of people who take the first step. However, as they continue, some of them drop out – then, the number of participants decreases, making the sales pipeline the narrowest at the bottom. The people who traveled through the whole funnel are those that converted.
The giants of each industry perfectly understand the marketing funnel, which helps them acquire customers at profit and scale. Instead of just hoping for the sales, they figured out how to have an impact on them. Someone running a successful business simply can't rely on factors that are out of their control.
In GamerSEO we know that each sales funnel is different because is based on the company's sales model. However, the sales stages remain the same.
Why Do We Need a Sales Funnel?
According to our experience, your marketing efforts need a sales funnel because:
Every business needs a constant flow of leads and customers – with a well-designed sales funnel, you know how to target customers at every stage of their customers' journey. You can't begin marketing your business without a sales funnel.
Turning prospects into real customers – high website traffic has no real value if your conversion rate remains the same.
Getting loyal customers – sales funnel helps your marketing team understand which products your customers are interested in. That way, your team knows what recommendations would inspire your clients to repurchase.
Consistent and predictable revenue – with performance analysis, you will be able to measure how your marketing channels are performing on a daily, weekly, and monthly basis.
Finding drawbacks of your business – understanding each stage of the funnel can help you find the holes in your business system, that is the places where prospects drop out and never convert.
Through our experience, we are aware that attracting customers is not an easy task. It's a matter that needs consistent growth and efficient marketing for your new leads.
What Are the Sales Funnel Stages?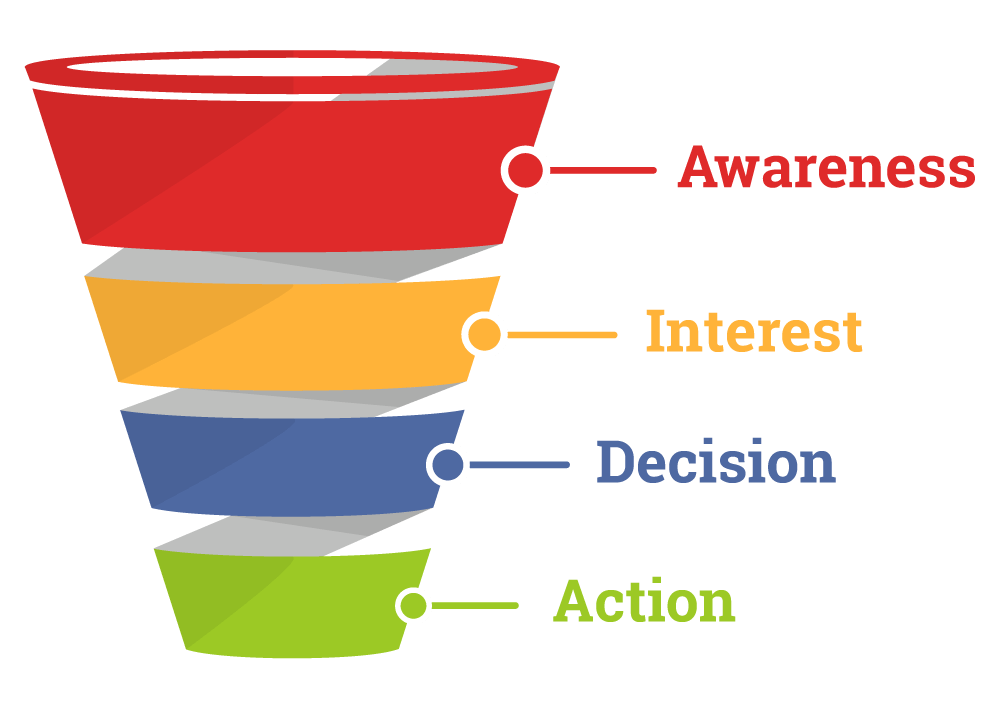 Each stage marked in the image functions on a different basis, thus requiring an individual approach from a business owner or the sales team. As your goal is to satisfy customers' needs at every stage of the funnel, you can't afford to send the wrong message at the wrong time. It's kind of like a shopping assistant asking you whether you want to pay with cash or by credit card when you haven't even tried a piece of clothing on.
Awareness Stage
In the awareness stage, your goal is to show your business to the target audience. What you want to do is catch a consumer's attention. Therefore, you should perform actions that would increase your brand's visibility. These may be:
Working on social media presence,
Content marketing activities like creating blog posts,
Paid ads campaign,
SEO optimization.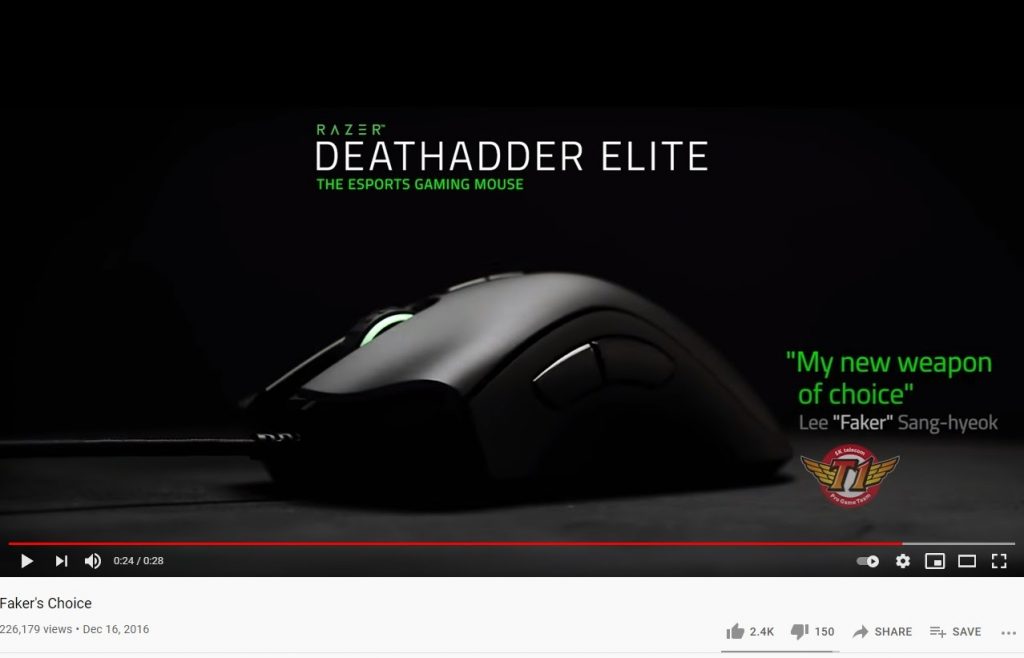 To promote their products, the gaming company Razer collaborated with a prominent League of Legends player, Faker. On their YouTube channel, they have published a video featuring the T1 midlaner, showing him using one of their gaming mice, Razer DeathAdder Elite. This way, everyone searching for information about Faker's gaming gear encounters Razer goods.
Having that in mind, customers may find out about your brand from a tweet, friend's Instagram, Google search, social media posts, word of mouth, or some traditional source, like a leaflet or ad banner.
Our previous influencer campaigns have shown us that you need to pay careful attention to the partners you choose to generate awareness. Otherwise, you may not get qualified prospects and your sales funnel won't work.
Interest Stage
Once people become aware of your brand, you want to awake their interest in your products or services. In this stage, your task is to not only awake customers' curiosity about your products but also build trust and authority. This way, people will feel comfortable with your business.
From the customer's perspective, the interest stage is when they're doing research, comparing different products, and reconsidering the choices. With that in mind, you might need to focus on activities that help them but aren't minded to do sales.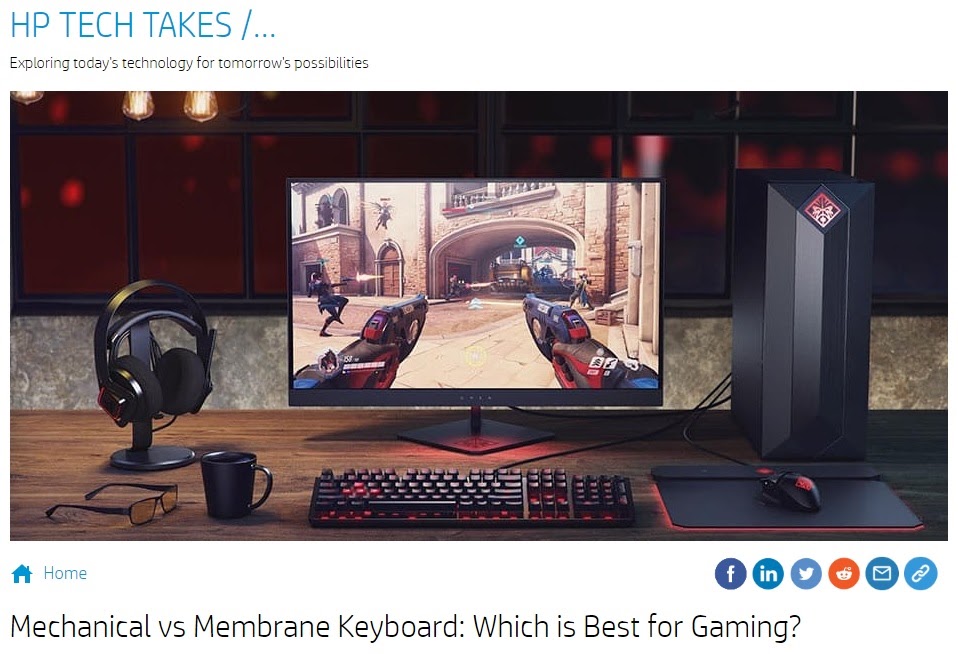 During this stage, it's crucial to explain why they should choose your product and how it can help them achieve desired results.
For example, a gamer looking for a mechanical keyboard should be presented with educational content that compares them to membrane keyboards and points out its advantages.
As you can see in the image above, HP has published such a post on their blog. The content presents not only insights on both types of keyboards but also shows specific proposals, as the company wants to move customers down the funnel.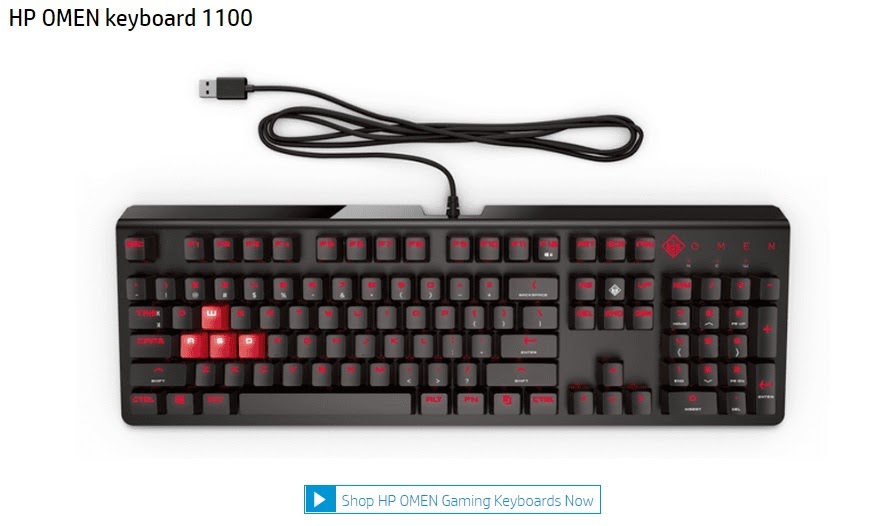 Wrapping up, the interest stage is where you should educate your prospects on how they can solve their problems and achieve their goals. During that time, you can start building the demand for your products and services to get leads.
That can be done by subtly offering the so-called lead magnets – in the case of a gamer above, you might offer a free consultation regarding a keyboard choice. However, HP goes straightforward and includes a clear CTA. If the content turns out to be convincing, this may be what many people actually want.
Our experts say that a well-defined sales funnel will take advantage of the lead magnets to drive prospects to the next stage.
Decision Stage
The decision-making stage is where your potential customer has already finished the research process and makes a decision based on the acquired knowledge. Your goal is to help them make an educated purchase decision and finally become your client.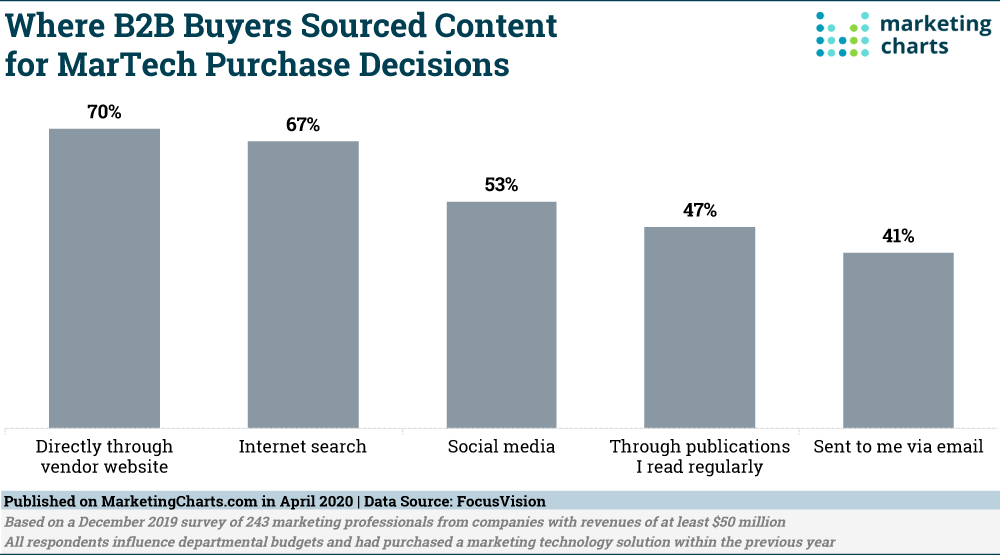 At this stage, customers are paying more attention to what you offer. 65% of B2B customers claim that the vendor's content influences their buying decision, so it's time to give your best shot. 
It could be free shipping (if your competitors charge for it) a discount code, a 2+1 offer, a free trial, or anything that would make you stand out from the competition. Whatever the case, make it so irresistible that your lead will forget about offers they considered a while ago.
According to our opinion, turning prospects into existing customers is quite hard, but a successful sales funnel can make it happen. Some of them are only looking for secured purchases on the internet. Thus, it's your job to create effective CTAs.
Action Stage
After your prospects have decided to purchase your product or service, it's time to finalize the deal. If the work had been done correctly in the previous stages, you won't have much to do now.
However, even though your customer is ready to buy your product, you need to know that you may further develop the sales funnel with additional stages. If the customer relationship goes far beyond the act of purchasing, it gives you a chance to acquire loyal customers and therefore increase conversion rates.
After the buying process is complete, focus on customer retention by expressing gratitude for the purchase, inviting them to share feedback, making your brand available for support, etc. The marketers call this next stage an upsell stage.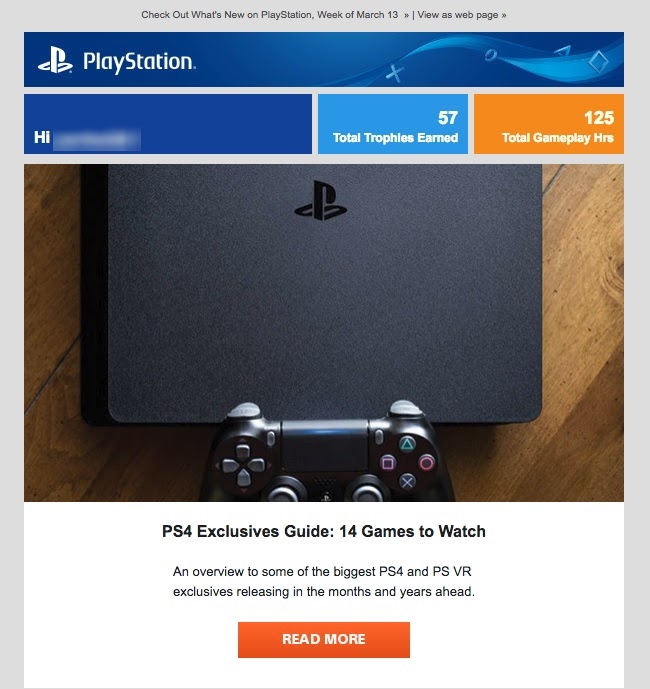 Take a look at how PlayStation stays in touch with its clients. Every week, they send users a newsletter with information about new games, downloadable content, and other features.
Upsell Stage
As we've mentioned, the upsell stage is where your business can make more money by encouraging customers to buy other related products or services.
Even though it may seem pushy in terms of in-person sales, the problem doesn't exist in eCommerce. What is more, eCommerce brands can have an insight into the data to better understand what items or services would be the most relevant to the customer.
While working on the upsell stage, it's crucial to determine what other products or services your customers might be interested in.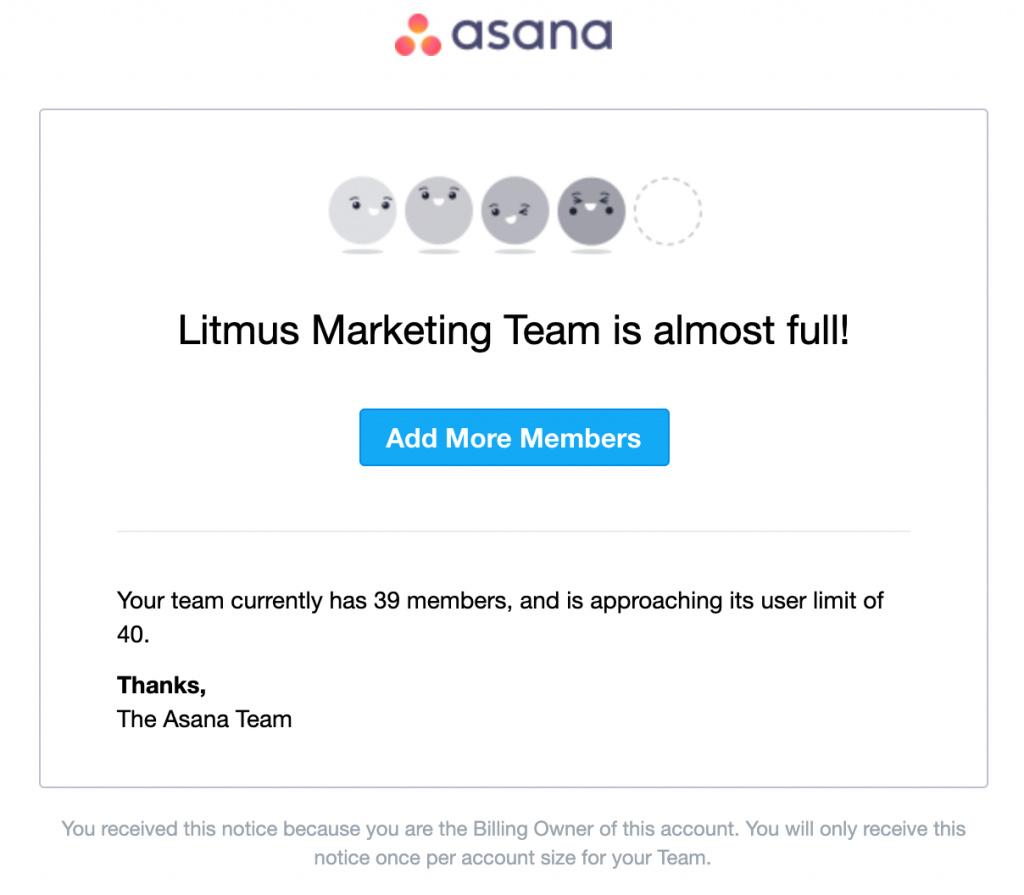 Asana is a web and mobile application designed to help teams organize, track, and manage their work. They send a clear yet not pushy message informing that the user might need to upgrade their account soon. While being so short, it not only contains a call to action but also gives users a heads up earlier so they can prepare to upgrade.
We have learned that this stage makes a huge difference when it's implemented in your sales funnel. If you don't have a upsell stage, you may consider adding an after-sale stage, which in the long run can make you earn more revenue, build loyalty or recover clients that you thought were lost forever.
Different Naming
While looking for information about the sales funnel stages (also called purchase funnel), you may encounter a different naming of each stage. Even though they usually refer to the same ideas, we've decided to clarify everything so that you don't get confused.
That being said, you may also expect to see the following stages of a sales funnel: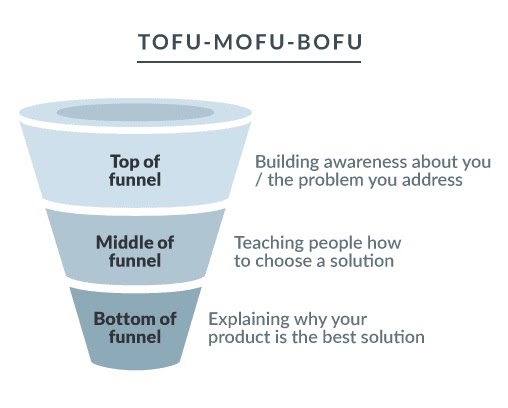 Each stage – either top of the funnel, middle, or bottom – can be taken care of with proper pieces of content. To learn how to lead the consumers down the pipeline of the sales funnel process with content marketing, read along.
We know that a sales funnel works not because of the stage names, but because is part of a whole digital marketing strategy that pushes a business forward.
Which Content Is the Best for Each Funnel Stage?
We have already briefly presented what characterizes a given stage of the funnel. So let's now focus on the content that can help us smoothly move the client from the top to the bottom of the funnel.
Top of the Funnel
People at the top of the funnel (also called the discovery phase) are completely unqualified prospects who know absolutely nothing about your brand or product.  Therefore, focusing on building brand awareness is the right thing to do.
Videos
The first thing that can help you get new audiences is videos. They can transfer a lot of information in a short time and are brilliant attention grabbers.
8 out of 10 users have purchased a piece of software or app after having watched the brand's video (Wyzowl, 2018);
Studies show that 54% of consumers want to see more video content from a brand or business they support (HubSpot, 2018);
Videos are a consumers' favorite type of content to see from a brand on social media (Animoto, 2018);
Pinterest Content
Besides video content, you may get more website visitors with presence on appropriate social media. The numbers regarding Pinterest in terms of discovering new brands are truly eye-watering (SproutSocial, 2021):
89% of users are on Pinterest for purchase inspiration;
Users are 3x more likely to click over to a brand's website on Pinterest than any other social media platform;
98% of users have tried something they've seen on Pinterest.
Blog Posts
The numbers don't lie. Blogging is still one of the strongest weapons in the customer acquisition process and is highly helpful in terms of building presence on the Internet.
Middle of the Funnel
The middle of the funnel, also called the consideration phase, happens when customers are looking for a solution to a problem.
We have learned that this stage requires a lot the user behavior information, which can be obtained with early research of your buyer persona. By doing this, businesses can create an organic route through the sales funnel.
At this stage, you are in touch with people who consider your business as somebody who may potentially solve their problem. However, they want to make sure you know how to help them. Therefore, you should supply them with content that helps them evaluate your services.
Although, it's not the point to flash with your products just yet. During the consideration phase, you want to capture more qualified leads and become one step closer to turning the website visitors into actual buyers.
Product Comparison Guides
We have to remember that in this stage, the buyer persona is still considering solutions to their pain or problem. Because of that, product comparisons are a great way to help them make a decision. In-depth guides are perfect for capturing leads and optimizing your sales.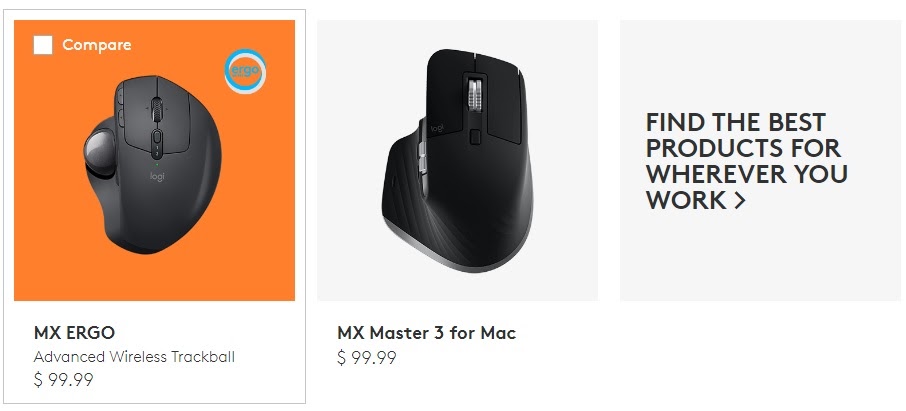 For example, the Logitech website allows users to compare their products to find the best fit for each individual. All users have to do is mark the products they take into consideration. Then, they'll be provided with a clear comparison of their features.
Free Sample
Another idea that may help increase customer experience by resolving their doubts concerning a purchase is free samples. They may function as a lead magnet, as many companies use them in email marketing. It's simple – in exchange for an email address, the companies reward their email subscribers with a free sample of their products or services.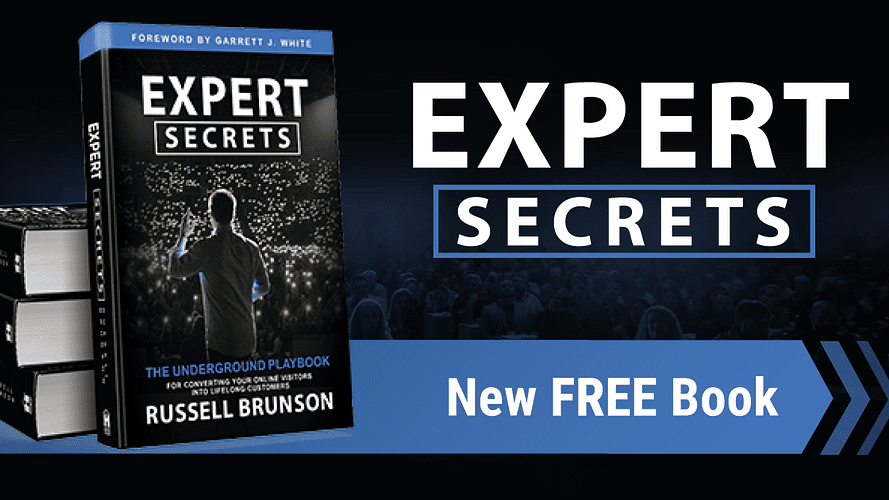 Russel Brunson is a New York Times best-selling author and a co-founder of the SaaS business called ClickFunnels. He offers a free book to customers who are willing to simply sign into his email list. The service requires paying for the shipment, but the actual product is completely free of charge.
After you've signed for the free book, you get a special offer to actually purchase one of Russel's books. Additionally, the deal is enriched by a discount or a bonus item. That way, Russell moves the leads down the pipeline towards the next phase of the funnel, that is purchasing decision.
Free Trial or Demo
If your business is more service-oriented, you may spark the interest of buyer personas with free trials or demo offers. B2B companies that utilized free trials saw an average of 66-percent conversions among users (Recurly, 2017).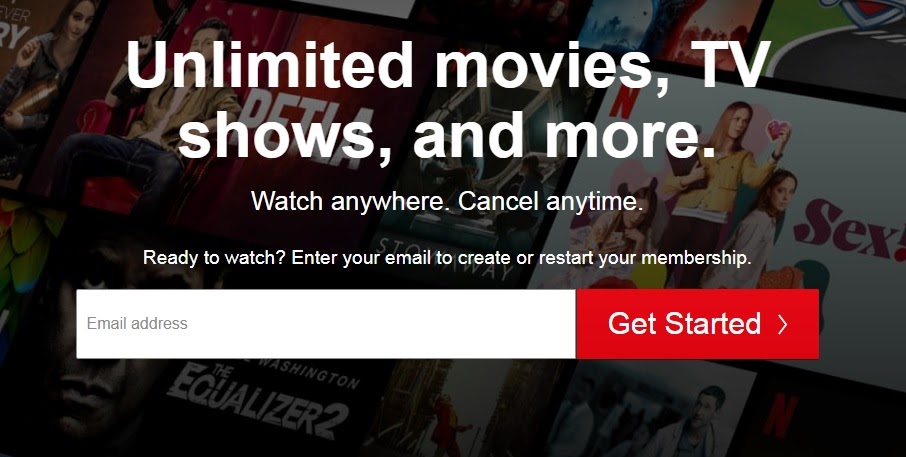 As soon as you arrive on the Netflix landing page, you are greeted with an email drip campaign. The homepage instantly indicates that the trial is risk-free and doesn't involve any commitment besides typing in the email address – users can cancel the service anytime.
Bottom of the Funnel
Customers at the bottom of the funnel expect more straightforward information, so it's time to wow them with more straightforward pieces of content. It's also the stage when customers make a purchase, so focus on clear product descriptions and other forms of final incentive.
Case Studies
One of the most effective ways to turn leads into real customers is presenting case studies and success stories from your clients. Make sure to include more actual numbers and reliable data and less waffle. This way, you'll prove what your product can do and why it's better than competitors' offers. They can be presented in video form, which makes them more attractive to the audience.
77% of B2B buyers in the evaluation stage cited testimonials and case studies as the most influential types of content (Hawkeye);
62.6% of eMarketer survey respondents say that they're effective in generating leads (eMarketer, 2013).
Customer Reviews
Reviews are worth their weight in gold when it comes to building customer trust. Modern customers are savvy – they know you recommend your products the best way possible, that's why genuine and real-life opinions from outside are so crucial. Let's see how it looks in numbers:
About 95% of customers read reviews before purchasing (Spiegel);
92% of B2B buyers are more likely to purchase after reading a trusted review (G2 and Heinz Marketing, 2017);
Reviews make customers 71% more comfortable purchasing a product (3D Cart).
Based on our experience, social proof works as a great catalyst for an effective sales funnel and makes the future customer trust you faster.
Discount Codes
When a customer compares two products from different brands and both seem equally attractive in terms of functionality, other factors come into play. We don't have to quote any research data this time – it's obvious that the price of a product or service is one of the crucial factors regarding a purchase decision.
Therefore, a discount code may decide which store the customer will finally choose. According to Inmar Intelligence 2019 research:
83% of consumers claimed that coupons were a reason for differences in their purchasing behavior; 
82% of shoppers reported that they redeem a digital coupon within a week or less, and 30% say they do that in less than 24 hours.
How to Create a Sales Funnel?
With the knowledge you already possess, you might create your own marketing funnel.
The first step you need to take is to create a buyer persona. This is an example of your ideal customer, a representative of your target audience. Such a profile includes a name, demographic details, interests, and types of behavior. It also covers their goals, pain points, and buying patterns.
Note: We believe that you can also conduct competitive research to learn what your competitors are doing to convert prospects.
If you already know who your prospect customers are, it's time to create content that would drive them to your homepage. As the marketing team of the web browser game FootballTeam wants to promote their product, they are targeting a broad audience interested in gaming and soccer.
Let's now analyze the sales funnel of FootballTeam, taking into consideration every stage individually.Awareness: They have created a YouTube channel with soccer trivia to spark the interest of their target audience. Each video contains a CTA and the link to the landing page of the game.

Interest: While the prospects land on the signup page, they are invited to create a virtual footballer and join the world of FootballTeam through free registration. This way, the game acquires new players that will familiarize themselves with the product. Additionally, the marketing team uses this process as lead generation.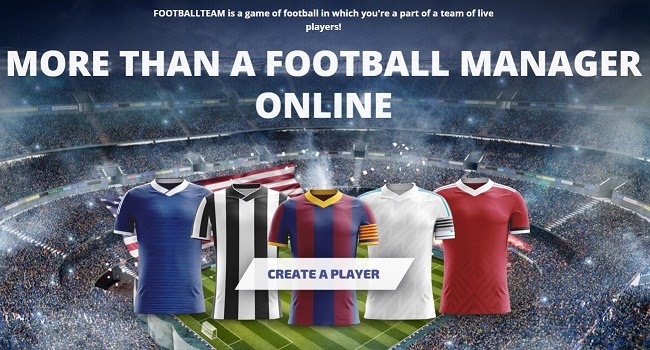 Decision: As the players get into the game, the marketing team uses the previously acquired email addresses to inform players about upcoming events, game tutorials, and store discounts. This way, they build customer relationships and encourage players to purchase in-game goods.
Action: Thanks to the previously mentioned tutorials, gamers know which goods will facilitate the growth of their player.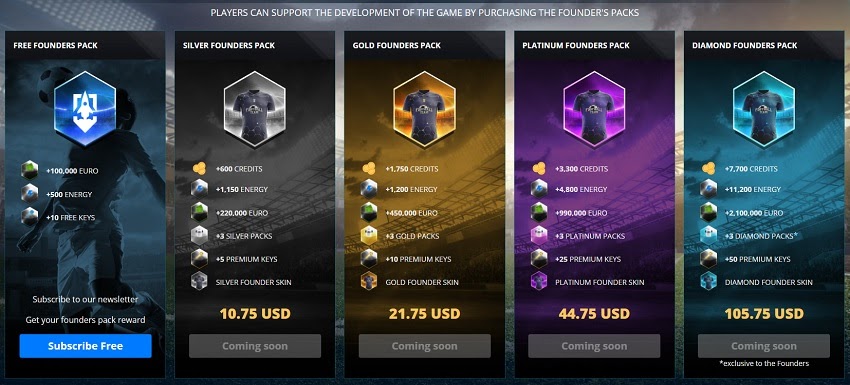 Retention (customer repurchases): When game developers create new modules and introduce updates, new items and possibilities are added to the game. Then, the salespeople once again use the email marketing content to educate players about the changes. While new items have shown up, players once again visit the sales pages to buy them, therefore making the game more enjoyable and entertaining.
Conclusions
By definition, a sales funnel describes the customer's journey and steps they have to go through before they finally commit to a purchase. There are different divisions of the sales funnel in terms of nomenclature, however, they usually refer to similar matters.
Each stage of the funnel forces business owners to focus on different marketing initiatives that would move the prospects towards the end of the sales process.
With a proper understanding of sales funnels, businesses become aware of which marketing campaigns to undertake in order to fix underperforming aspects of sales efforts.
To provide prospects with what they expect at each of the customer's journey phases, we can make use of appropriate content. Let's summarize content examples for each stage of the conversion funnel.
Awareness stage – shareable social media post and blog post, Google ads, video content;
Interest stage – email marketing, educational blog content, webinar invitations;
Decision Stage – product comparisons, discount codes, free shipping offer, customer reviews, case study;
Action stage – clear CTAs, optimized product pages, content presenting additional benefits (e.g. discount for next purchase);
Upsell stage – email follow up with customized offers, special coupons;
FAQ
Do Sales Funnels Really Work?
According to Marketo, 96% of visitors to your website aren't ready to buy anything – this number shows that without sales funnels it's almost impossible to convert website traffic into sales. 
And based on our clients' strategies, without a sales funnel other marketing efforts won't stand a chance of being successful.
How do you make a simple sales funnel?
Find a target customer;
Generate traffic to your landing page;
Give prospects an incentive in exchange for contact information;
Tell them about your brand by sending them educational content, e.g. an invitation to free webinars;
Offer a discount to make the first time purchase;
After the first purchase, use email marketing to send the customer personalized information about recommended products with a CTA.
What are the Stages of the Sales Funnel in the Buying Process?
In the sales funnel, we can enumerate the four main ones:
Awareness stage
Interest stage
Decision stage
Action stage
Upsell stage
Copyright 2021. All Rights Reserved.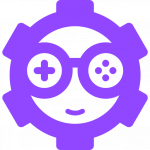 Marketing Director with over six years of experience in the field. Managing teams carefully and out-of-the-box thinking is his main factor in growing businesses through the right marketing practices. His Outreach Specialist background helps him to develop highly converting and organic campaigns.