In today's interconnected world, influencers have become an integral part of our lives, akin to modern-day rockstars that symbolize our era. Their impact is so significant that an influencer's recommendation alone can make or break a brand's success. Many well-established and emerging brands now collaborate with influencers to promote their products and reach untapped markets, a trend that finds even greater emphasis in the gaming industry.
Nevertheless, while building influencer marketing strategies holds great potential, it does not guarantee unequivocal success for your product. The key to achieving remarkable results lies in carefully selecting the right influencer whose values and personality align seamlessly with your brand's identity. The synergy between the influencer and the brand is what truly unlocks the potential for a successful partnership and amplifies the impact of influencer marketing on product performance.
In today's post, we're going to discuss How to Find Influencers for Your Brand. In this complete guide, you'll learn what it takes to work with influencers. We will also give you some useful tips in this regard. In this guide, we will share:
What is an influencer, and why do you need to work with one;
Tips for finding the right influencer.
What Is an Influencer?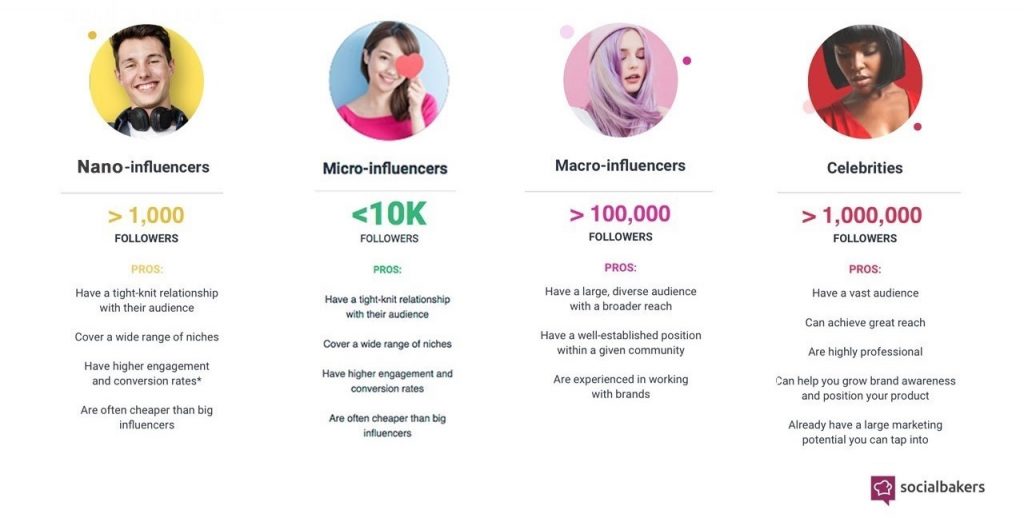 Historically, there have always been influential people whose opinion has more prominence than others. Nowadays, a big part of this role is carried out by opinion leaders or influencers, bringing brand values to big and small businesses.
An influencer is an individual with a dedicated following on social media platforms or other online channels, predominantly due to their engaging content, expertise, or unique persona. This significant following allows them to wield a considerable influence over their audience's opinions, behaviors, and consumer choices.
Each influencer has their number of followers. There are four types of influencers according to their number:
Nano-influencers. From 1K to 10K followers.
Micro-influencers. From 10K to 100K followers.
Macro-influencers. From 100K to 1M followers.
Mega or Lifestyle influencers. More than a million followers.
Diverse Influencer Phenomenon: Beyond Human Personalities
Even though the term "influencer" usually is a social media personality, blogger, celebrity, or an industry expert, it's not reserved to living beings only. There are popular social media profiles with a plant, computer-generated character, or an animal as content "creators". Here are some examples:
Virtual Influencers: Virtual influencers are computer-generated or fictional characters created using CGI and AI. They function like human influencers on social media platforms, promoting products, engaging with followers, and collaborating with brands, despite being entirely digital entities.
Pet Influencers: Pet influencers are animals with their own social media accounts managed by their owners. Cats, dogs, and other pets have amassed substantial followings and are used by brands for product promotion, often showcasing adorable and entertaining content.
Plant Influencers: Plant influencers are social media accounts dedicated to specific plants. These accounts feature beautiful photography and witty captions to engage followers, sharing insights into plant care, gardening tips, and sometimes personifying the plants themselves for humorous or educational content.
Why Do You Need to Find Influencers for Your Business?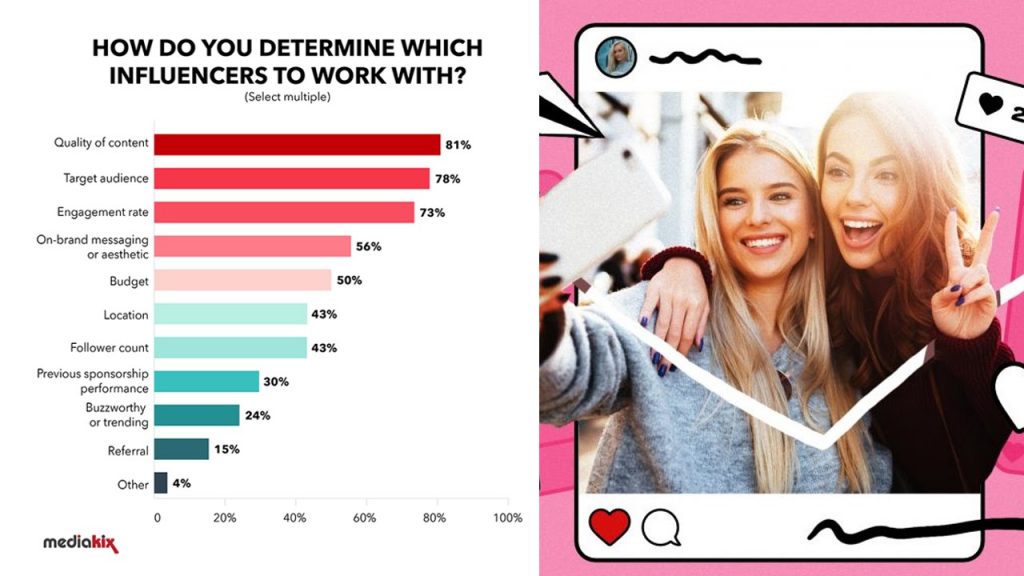 As human beings, we trust people who are close to us. A recommendation from a friend or family usually seems more trustworthy than a TV or a billboard ad.
Consider the following situation:
You feel like playing something, but you don't have anything specific in mind. In that case, people usually:
1 – Go to Google and type in "best games of 2020/2021/2023" etc.
2.- Visit specialized websites, such as Metacritic, read the c0mments and check the glocal note. In this case, Metacritic can also be considered a sort of influencer, even though it's a website. However, its position as an industry leader has certain impact on its readers.
3.- Watch gaming influencers to check if they have played anything interesting recently.
You should consider these three options, but not at the same level.
Watching videos on Youtube will show you how the game looks and some general aspects. Specialized websites and users' comments will tell about features and, at the end, of gamers' specific point of view.
Otherwise, people can watch this game's stream broadcasted by their favorite influencer. Watching them play adds a whole new level of fun and interest. For example, driving a car in GTA 5 is just nothing exciting, but when an influencer acts like a daring bank robber, running from other players pretending to be cops in GTA Online, it becomes super exciting and enjoyable to watch and try out.
Note. Search for influencers who fit with your product and community and analyze information about their Internet performance to find your perfect brand ambassador.
Tips on Finding Social Media Influencers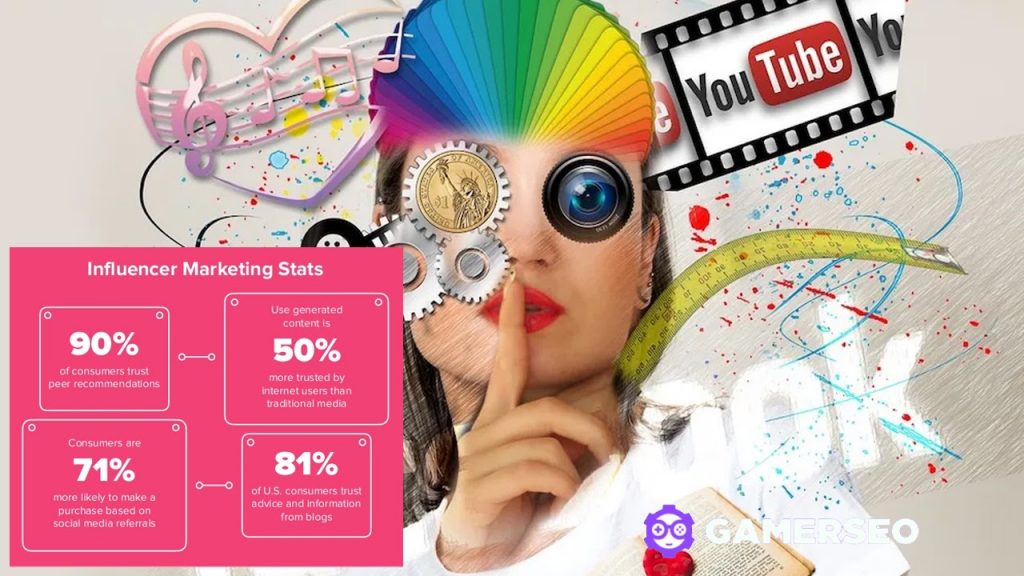 You may leverage some tips to choose the right influencer and build your influencer campaigns. Let's take a look at some of the most relevant.
Your Influencer Must Be Relevant to Your Customers
It may sound a bit obvious, but people tend to believe those who manage the field in which they work.
Example n°1: if you produce fitness equipment, you should look for someone specializing in fitness culture. Check their social media pages and see whether they're fit or not.
Example n°2: you want to promote your gaming store selling virtual currency. In this situation, look for a Youtube or Twitch influencer who plays a lot of MMOs.
That said, look for influencers and make sure they fit with your product. To find your best influencers, you will need to take it a step further. Some questions you have to ask yourself are:
Who is this influencer's audience?
How does this influencer brand themself?
Does this align with my brand's target customers and messaging?
Does this influencer take care of their PR?
When you create your influencer marketing campaigns, you must ensure the influencer's content is aligned with your brand or product. Also, conduct a proper research to verify the influencer's reputation. You don't want to collaborate with someone who advertised some shady products in the past or was involved in some scandal.
Your Influencer Must Be Authentic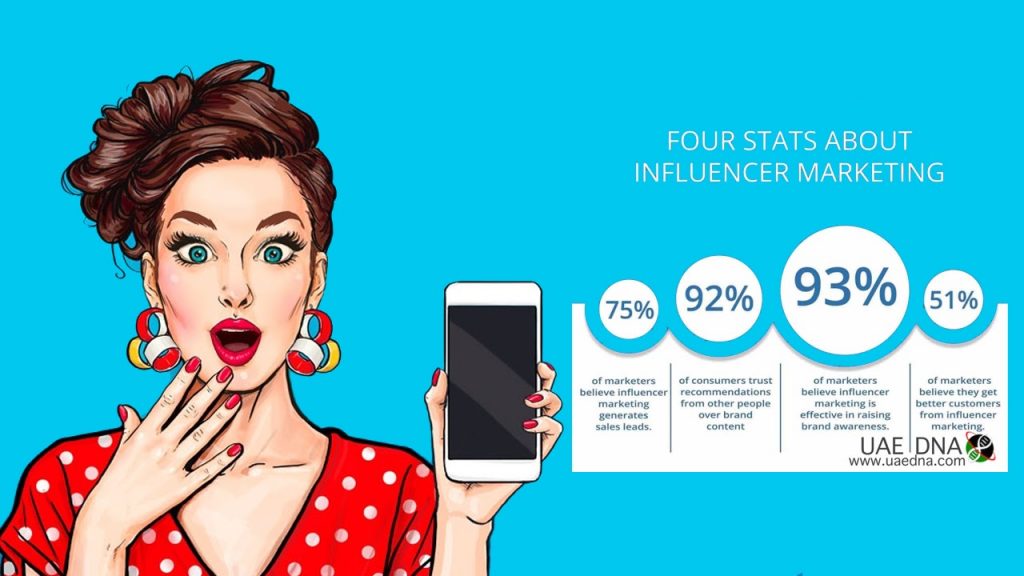 Customers trust influencers because they're honest sources of information. Most influencers create content in which they believe, without pressure from any big tech or major brand. Of course, that may happen, but just with macro or lifestyle influencers who have agreements with other brands.
Therefore, the more sponsored content an influencer posts, the more their reliability is diluted. Find relevant influencers who are authentic and do not have too many sponsors. When an influencer is a living advertising pillar accepting every collab proposal on their mailbox, people no longer believe in the authenticity of their recommendations.
Understand the Authority of the Influencer
When you're looking for the best influencer for your influencer campaign, you should consider evaluating some ranking factors, such as the following:
The number of followers;
Alexa rank of the website;
Engagement rate of followers;
Niche coverage.
These factors determine the influencer's authority, and they're relevant enough to help you reach your goals and find users.
Potential influencers are those who match your requirements, i.e., the number of new users you want to reach, the number of downloads you desire, and effective sales.
Finding influencers requires a thoughtful analysis of the factors aforementioned. Thus you should check the metrics before making a decision.
How to Find The Right Influencers for Your Brand
Hashtag Search On Instagram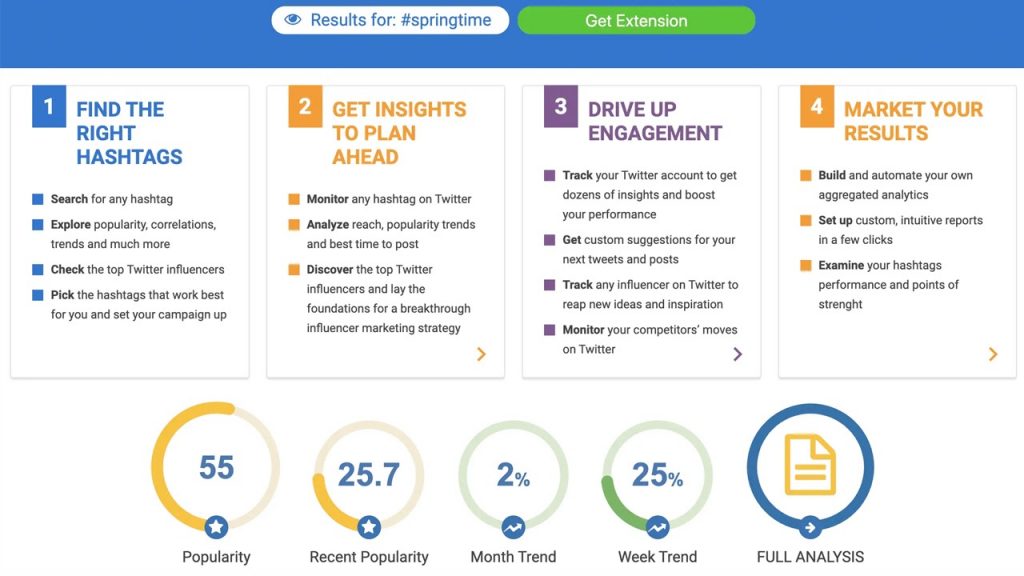 Thanks to Instagram's hashtags, you can find online influencers who might be interested in working with you and your brand. Besides, when you find these influencers, you'll see related content from different points of view.
Using hashtag searches can help you find social network profiles you might not encounter through a simple Google search. Besides, it can help you identify the kinds of people you are reaching.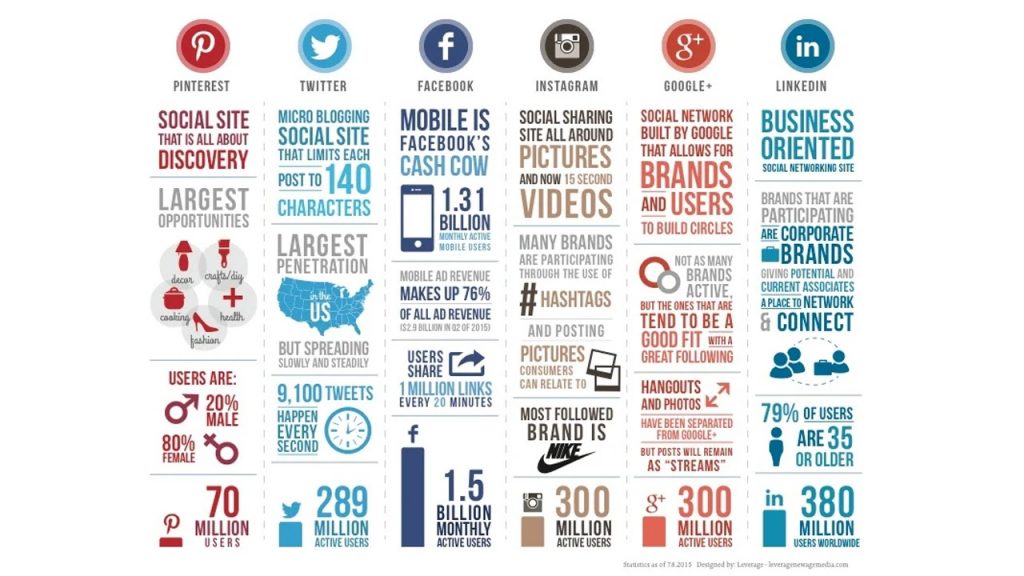 Your existing social media accounts are great resources to find an influencer with a solid following. This person can help you improve your reach and increase the number of people who access your product or service.
Someone who has thousands of followers or friends on social media may produce the same effect as an influencer while not even being one. This person can share your posts or content, helping you to create interest. This allows you to increase the number of people you are engaging with regularly.
Moreover, it's a big plus if there are influencers who are already fans of your brand and follow your profiles. Top influencers are selective about their collaborations because they care about what they recommend to their followers. So, if they already know and like your product or brand, they'll be more likely to show it to their audience. This way, you can reach more people and have a more genuine collaboration that really makes an impact.
Search by Keywords on YouTube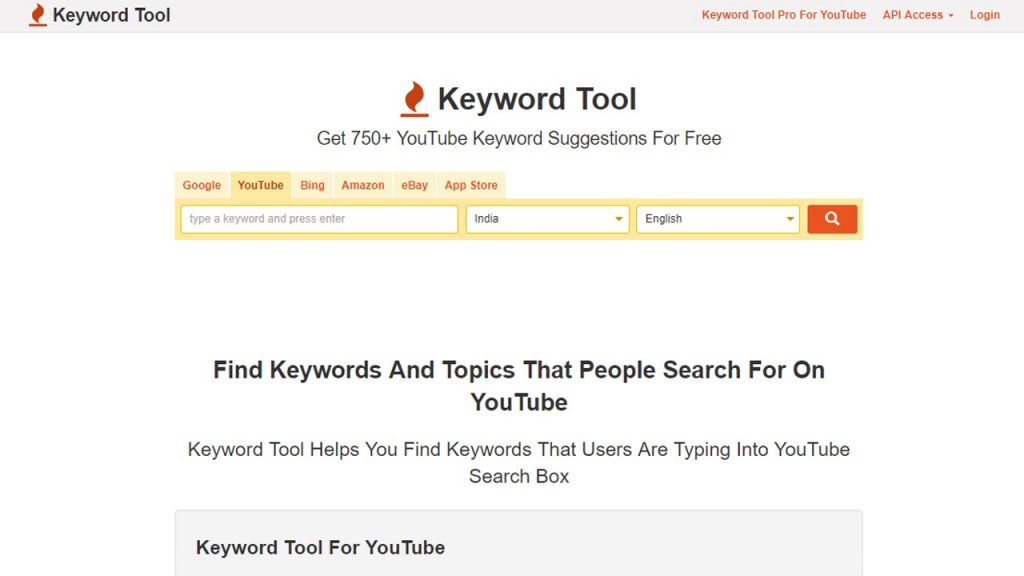 Keywords are bricks and mortar of any successful virtual marketing campaign. Through these, you can check the top content on a particular topic. And YouTube is an excellent platform to do this.
On YouTube, keywords will help you to find top videos related to the topic you're looking for and influencers who create content that revolves around those topics.
Go deeper into long-tail keywords to narrow your search results and find influencers who have a large number of views.
An important benefit of working with influencers is that they have, in general, a strong presence in any social channel.
When you find a perfect influencer for your purposes, you should check if they have an Instagram, Facebook, or Twitter account with a satisfying number of followers. This way, your visibility will increase.
Use Influencer Tools or Databases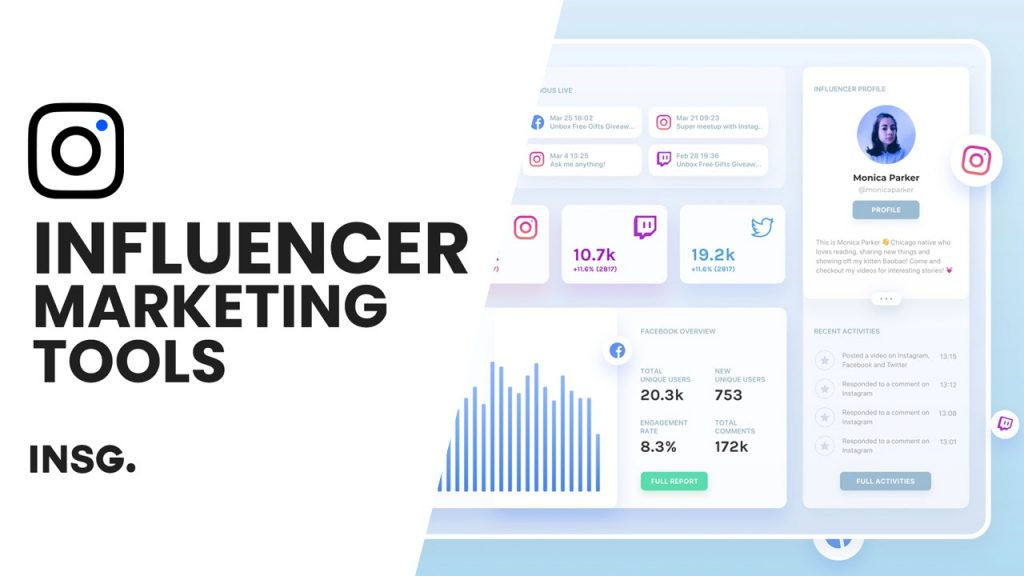 You may consider using an influencer marketing platform that helps you to build a marketing campaign. Influencers tools and databases are great resources for revealing top influencers in a particular niche.
These influencer platforms will provide you with relevant information about influencers you're interested in. This way, you can check their social profiles, email addresses, websites, so you can connect with them easily to create strong influencer relationships.
Although using influencer tools and databases might be effective in finding influencers in your niche, you should use them with caution. In the market, many companies deliver out-of-date influencer information.
Let's take a look at some of the platforms to find the best industry influencers.
trendHERO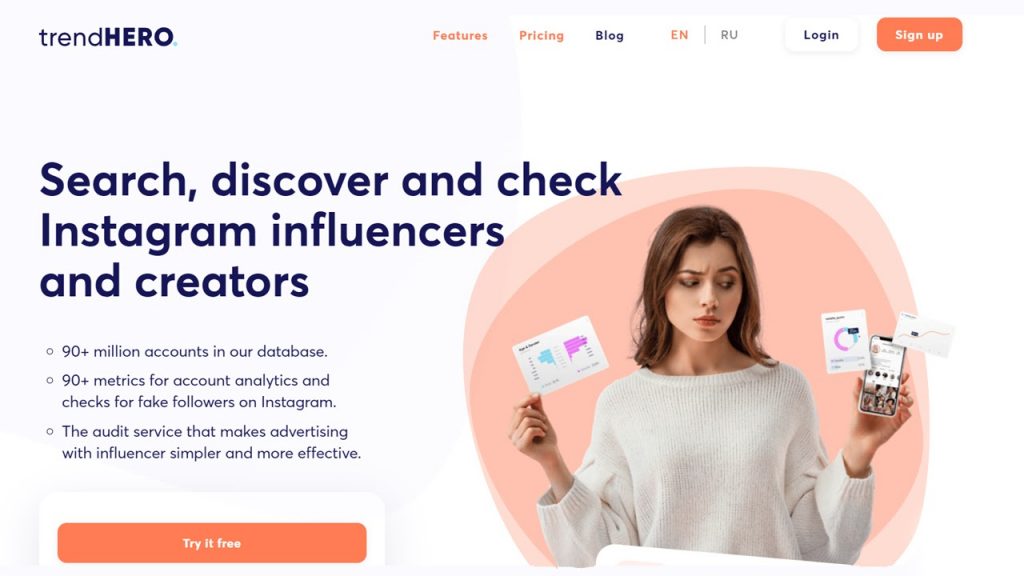 TrendHERO is a platform to search, check and find Instagram influencers. It has over 90 million accounts in its database, including international and local influencers. 
This tool will help you to identify fake accounts and focus your efforts on suitable influencers.
Creator.co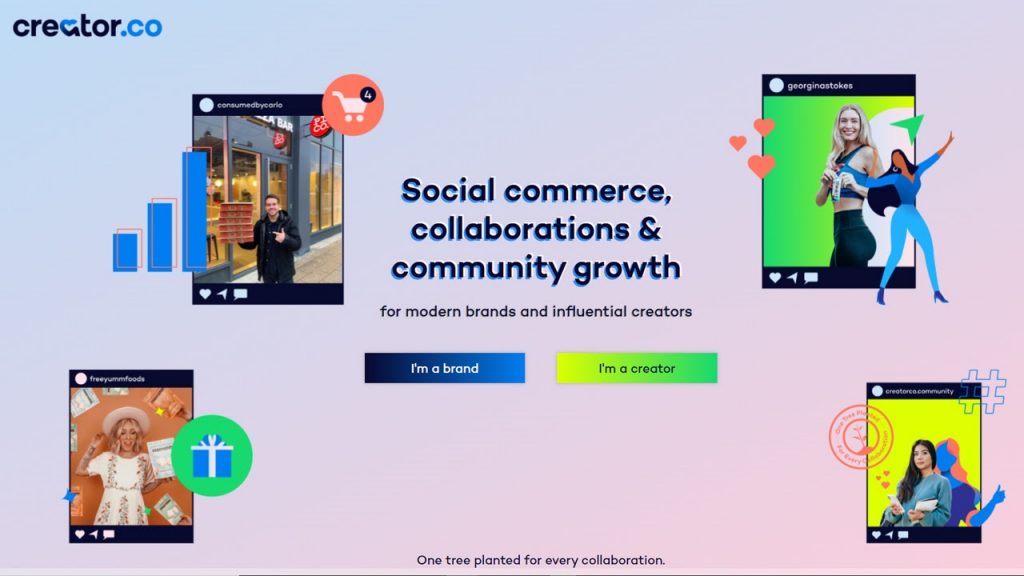 Creator.co is a social platform that will help you connect with creative creators, influential bloggers, and influencers who can help you reach your goals on a large scale on social media platforms.
BuzzSumo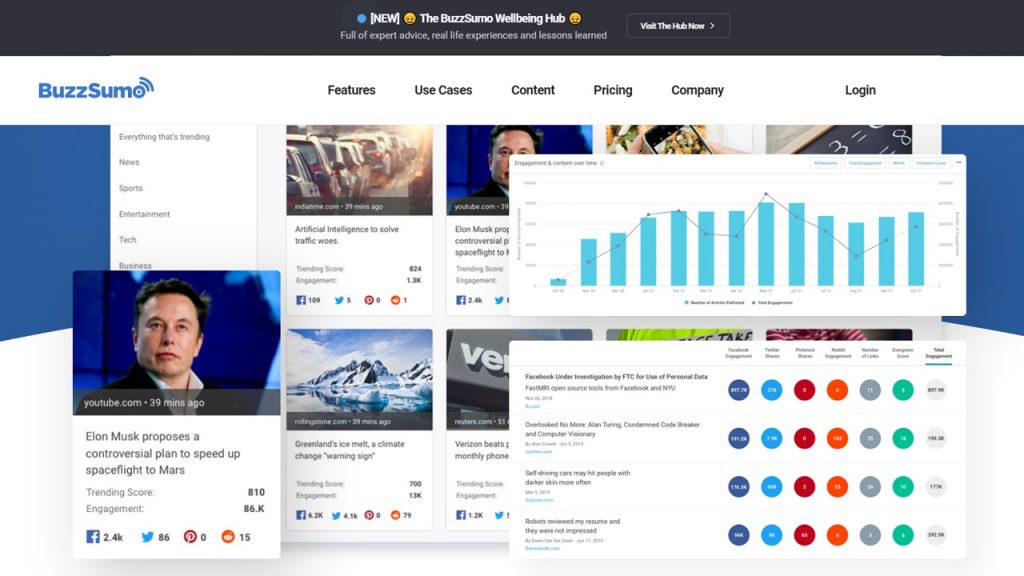 BuzzSumo will help you to collaborate with the influencers who matter. Thanks to this website, you may identify influencers, monitor their performance, and create high-performing content. You can easily access the analytics, and measure the metrics to make the best decisions regarding your niche.  
HypeAuditor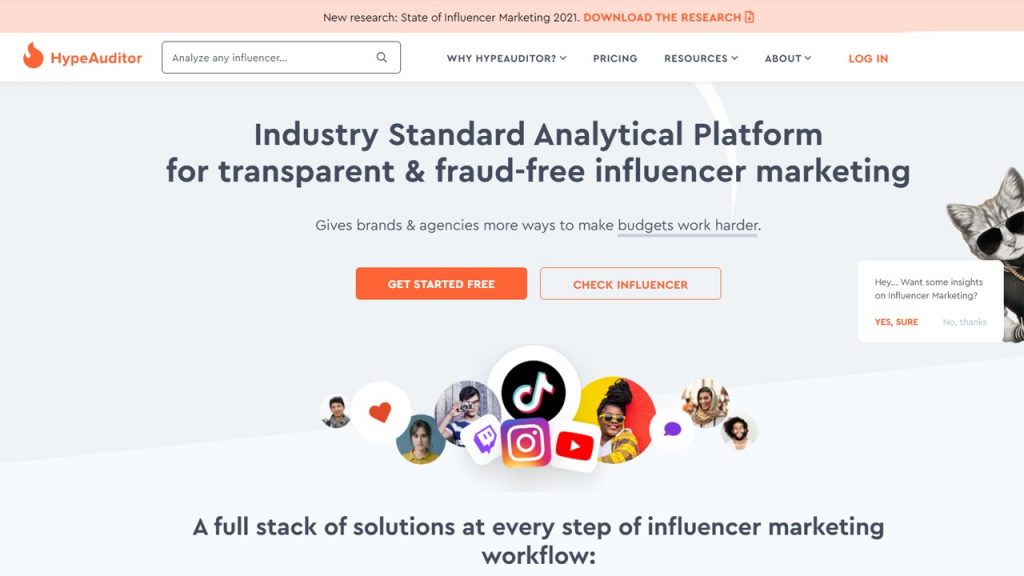 HypeAuditor has an 11M+ database. Here, you can conduct a demographic search through audience quality filters. Besides, this platform will provide you with over 35 in-depth metrics to analyze YouTube, Instagram, and TikTok influencers.   
Keyhole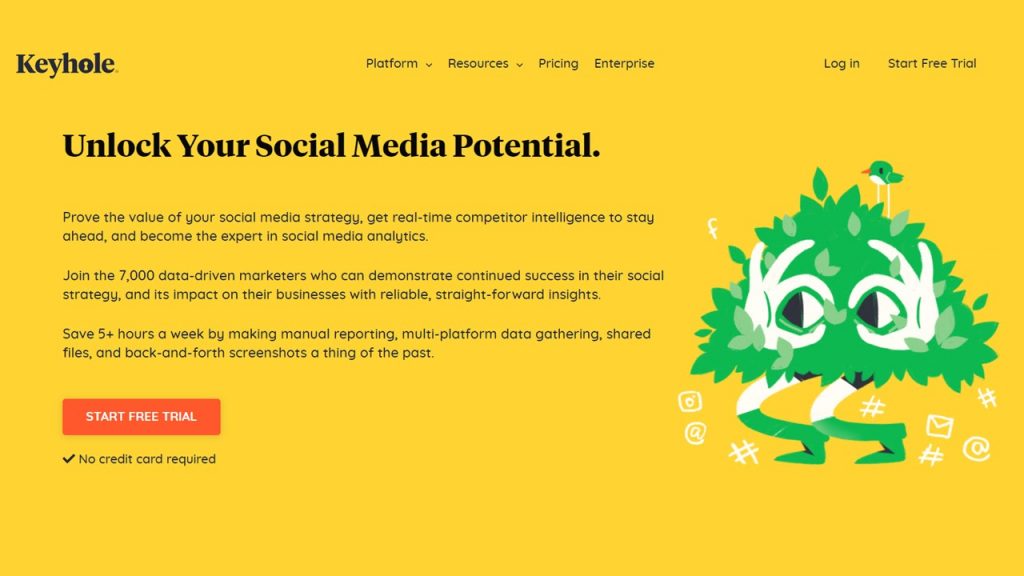 Keyhole is a platform whose primary focus is enabling marketers to create authentic engagement rates with many influencers based on their compatibility and interests. Keyhole offers custom plans and flexible data banks. 
OpenInfluence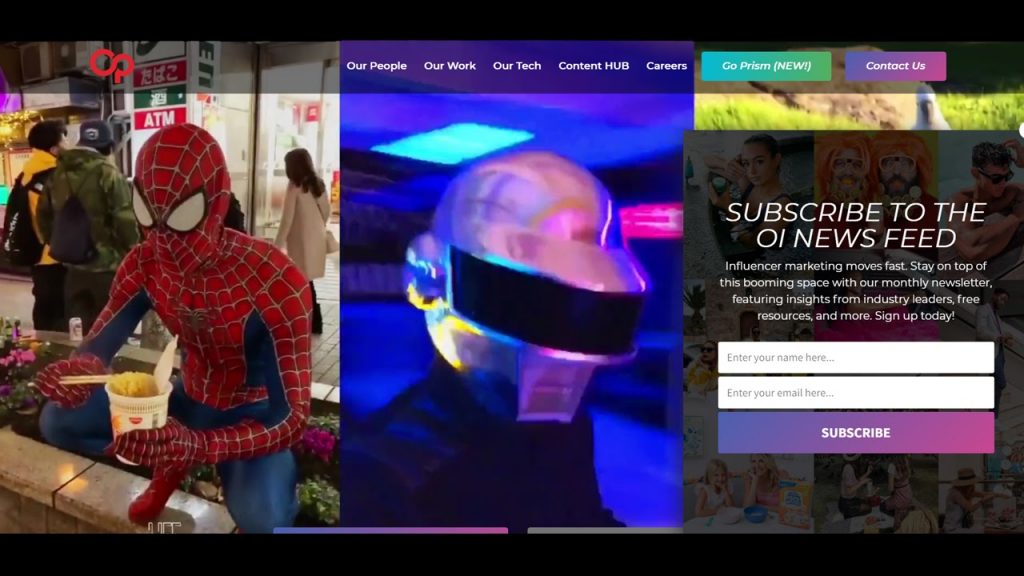 OpenInfluence is an influencer marketing agency that offers you an extension of your team, assuring you that all your partners will be committed to your goals. 
Conclusions
An influencer for your beauty brand is a good resource that can help you reach more people, new users, or customers to your product or services.Furthermore, with professional YouTubers, Instagrammers, Tiktokers, etc., you can create a marketing campaign that goes further than traditional marketing. Thanks to this, you can take advantage of the influencers most significant to your goals, audience, and niche to build brand awareness.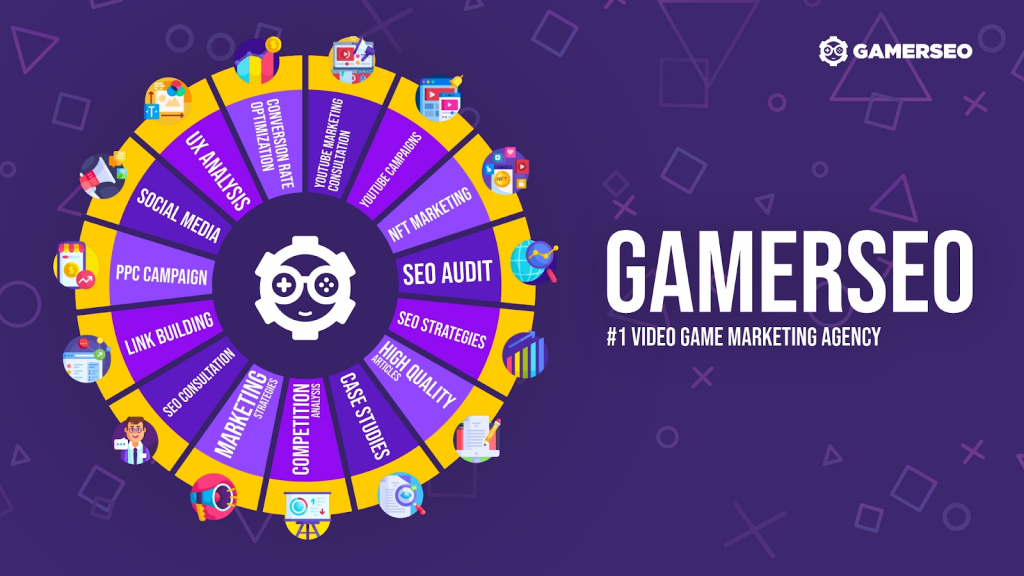 At this point of the article, you already know how to find influencers in your niche, with whom to create effective campaigns that help enhance brand visibility, generate valuable leads, drive traffic, and increase sales.
Otherwise, if you're struggling with resources and don't have a clear idea about what to do, you can always head to GameSEO and start a conversation with us. Feel free to send us a message. We'll share our opinions and insights to provide you with the best solutions for your case.
FAQ
How Do You Find an Influencer?
Start with hashtags.
Use Google.
Search by keywords on YouTube.
Start any blog post of your interest and follow some bloggers.
Use influencer tools or databases.
Subscribe to any influencers' marketing newsletter or blogs to check every news.
Recruit through your website to find influencers as a new brand.
Comb through followers on personal and competitors' accounts.
How Do I Find the Right Instagram Influencer for my Brand?
Start by looking at your followers for potential influencers.
Conduct relevant hashtags searches to find engaged Instagram influencers.
Check Your competitors' followers.
Do relevant Google searches.
Use influencer marketing tools or influencer marketplaces.
How Can I Work with Influencers for Free?
Investigate.
Keep an open mind towards new ideas.
Create a win-win profitable platform.
Collaborating with influencers generates a targeted consumer base for your brand.
Make influencers your brand ambassadors.
Motivate influencers to make contests and create new campaigns.
Count on beneficial networking.
Trust on influencers' judgments.
Obtain reachable goals for campaigns.
Why Choosing the Right Influencer is Important?
The choice of the influencer is fundamental to correctly convey the message we want our brand to give and to reach a target audience that is interested in our product. In other words, they can boost your brand through product reviews and dive deeper into your company.
All rights reserved. Copyright 2023.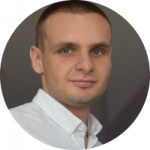 SEO specialist with over six years of professional experience. A/B test and Data-Driven SEO enthusiast. In his work, he focuses on the development and implementation of a strategy that achieves predetermined, specific goals. Privately, a fan of mountain biking.