Artificial Intelligence is part of our society, and it's a no-brainer. Being present in virtually all technologies–your smartphone, smart TV, home appliances, laptop, software, and social media –it settles down in our lives rent-free.
Not even with the most futuristic films do we think that this phenomenon would grow to such an extent. Algorithms and consumers are getting crazy and followers grow day by day.
While AI with inorganic bodies is not yet among us, they have a strong presence in social media, such as Instagram, Twitter, Facebook as virtual influencers. For this reason, each of them is called a virtual social media influencer. Social networks are the main place where H2R (Human 2 Robot) interaction is evolving quickly
In today's post, we are going to talk about AI social media influencers, addressing the following:
What are and how do AI influencers work?
The most relevant AI influencers.
What Are Virtual Influencers?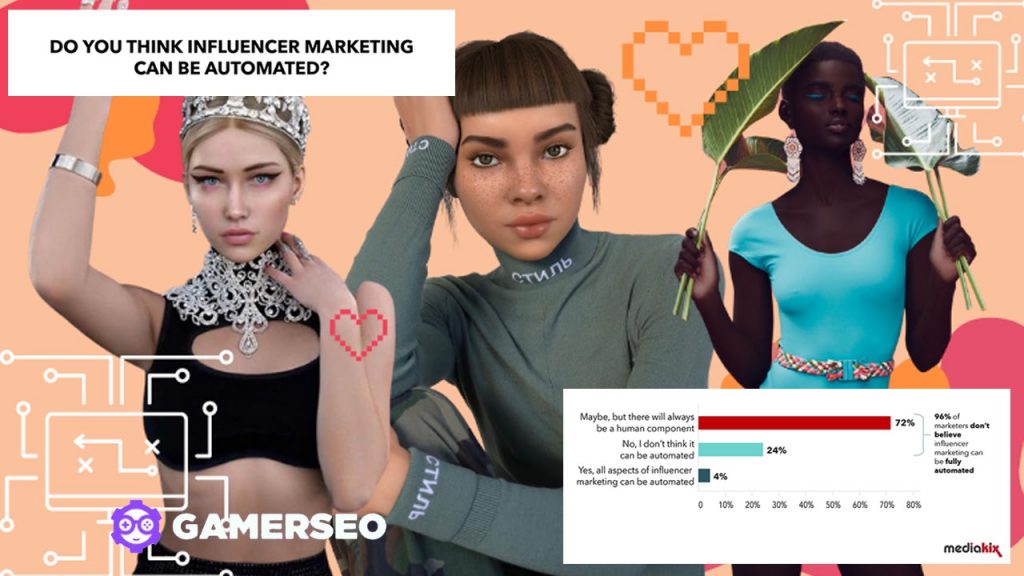 Source: indatalabs.com
AI Influencers, also called CGI Influencers, are people generated by computers with realistic characteristics, pretending to behave like a real person. Also, these influencers have a human personality, thus you can easily get confused and identify them as real people if you don't pay special attention.
This concept appeared around 2016, but it gained popularity in 2018. Since then, the number of science fiction influencers has grown significantly, and many of the most followed influencers are, in fact, AI influencers.
The concept of AI influencers has entered the world of digital marketing with force, and great power. Some of the most prominent fashion and lifestyle brands worldwide work in association with these avatars to engage new customers.
Right now, all the most famous AI influencers and social media stars focus on fashion and lifestyle and are designed, created, and controlled by major digital brands.
What is more, major businesses and brands are starting to work with important AI influencers. A good example of this is Lil Miquela, a famous Artificial Intelligence who supports the Black Lives Matter Movement. Besides, this influencer took over Prada's Instagram Account and did campaigns for UGCs.
How do AI influencers Work?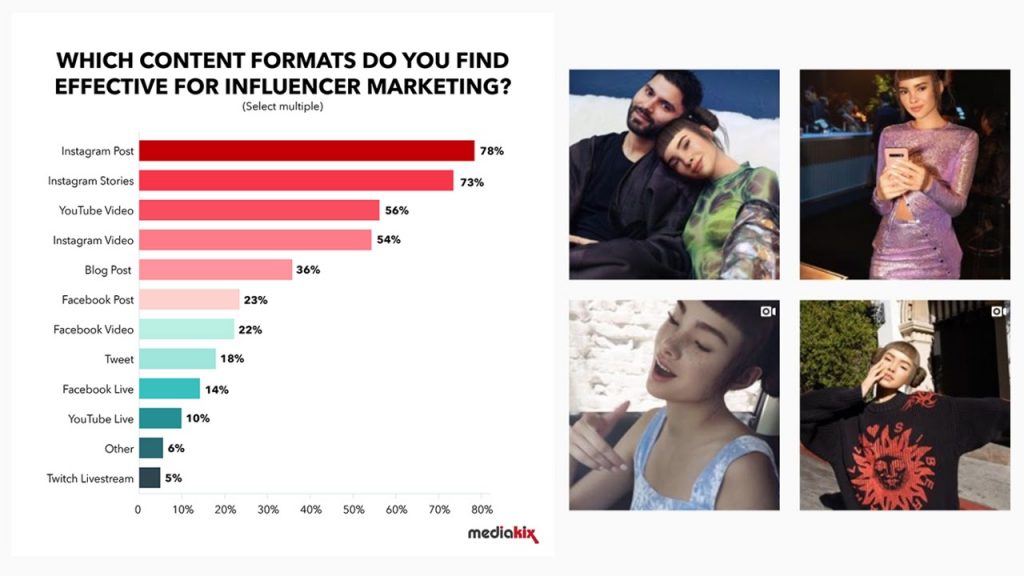 There are a lot of professionals behind AI influencers, coming up with their stories, such as designers, engineers, and thought leaders. These professionals are involved in any part of the project and carefully build their personalities, looks, and online persona. As creators, it's the responsibility of the team to manage the influencer´s digital presence.
But, at this point, you may wonder, why do AI influencers exist? Are they necessary?
The answer is yes, they are necessary. Brands prefer to use AI influencers as advertisers to promote their products because they can look exactly how brands want.
On the other hand, customers prefer to talk to a face because this adds a human touch to interactions. Thanks to this, clients may be willing to acquire new products, as long as the influencer manages to link in a real way with the buyer.
Talking about brands, creating an AI allows them to control the influencer, what they exactly say, and do. Unlike human influencers, who can advertise the company in the wrong way, artificial intelligence and robotics provide AI influencers who always promote the product like the brand wants.
If there are any errors, brands can correct them immediately, in real-time.
For instance, if there is an error in an image with AI influencers, these errors can be fixed in a matter of minutes. In the case of real-life influencers, this is not possible because it is very likely the image has to be redone, which involves a lot of time and resources.
Top Virtual Influencers to Follow
On all the platforms that exist on the web, there are dozens of IA influencers, one more famous than the other. Many of them are willing to collaborate with big brands and express their ideas and feelings. Let's take a look at some of the most famous virtual influencers.
Lil Miquela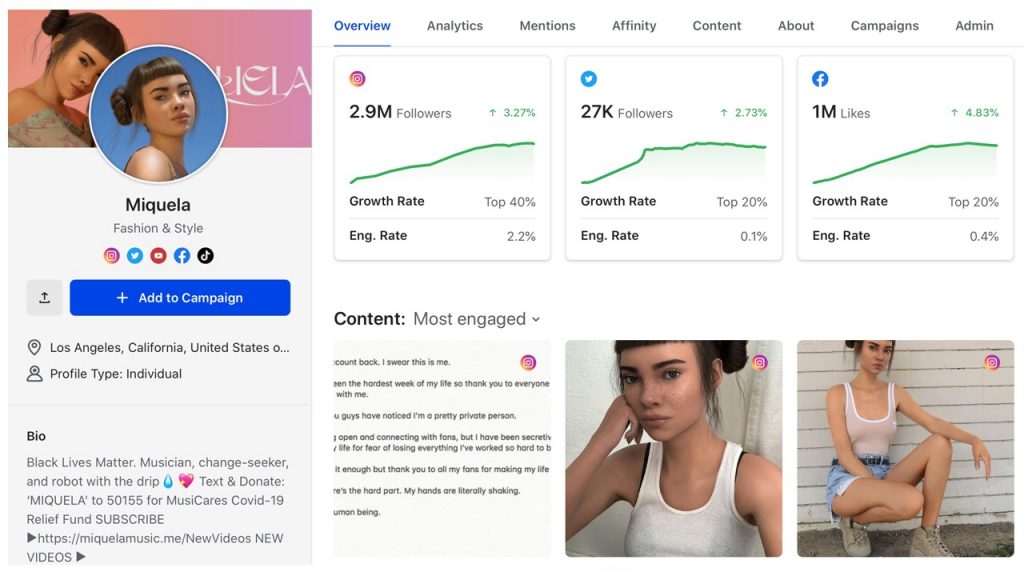 Nowadays, the most famous AI influencer is Miquela Sousa a.k.a Lil Miquela, an exotic school girl. Her creation data from 2016. Right now, Lil has over 3.1 million followers on Instagram and more than one thousand publications. In less than a year, Miquela's growth noted thousands of new followers.
Regarding advertising, she's the most used CGI avatar by major brands around the world. She has been the first virtual influencer in doing CGI rendered ad campaigns where she's posing like a digital supermodel with real supermodels.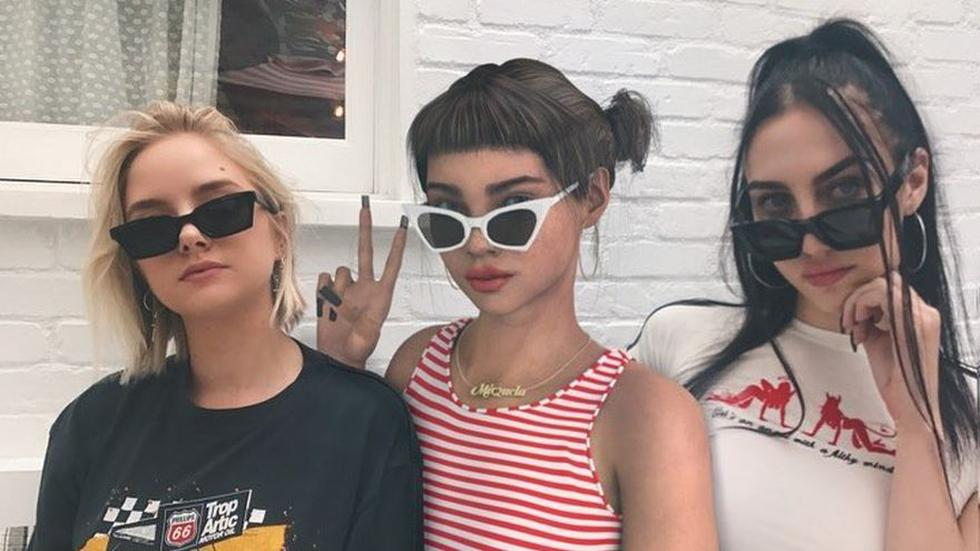 Going no further, she took over Prada's Instagram account and featured in Vogue and V's issues. She also collaborated with Prada for Milan Fashion Week, publishing photos in which she interacted with humans. Furthermore, Lil Miquela tends to advocate some social causes.
A secretive LA startup called Brud has been in charge of Lil Miquela's Instagram account since its creation. Despite her nature, it's stonish how many real people comment and interact with her posts as if things were happening in real life.
We guess it's the future, where factors that move the industry are easily controlled by technology from a distance.
Ronnie Blawko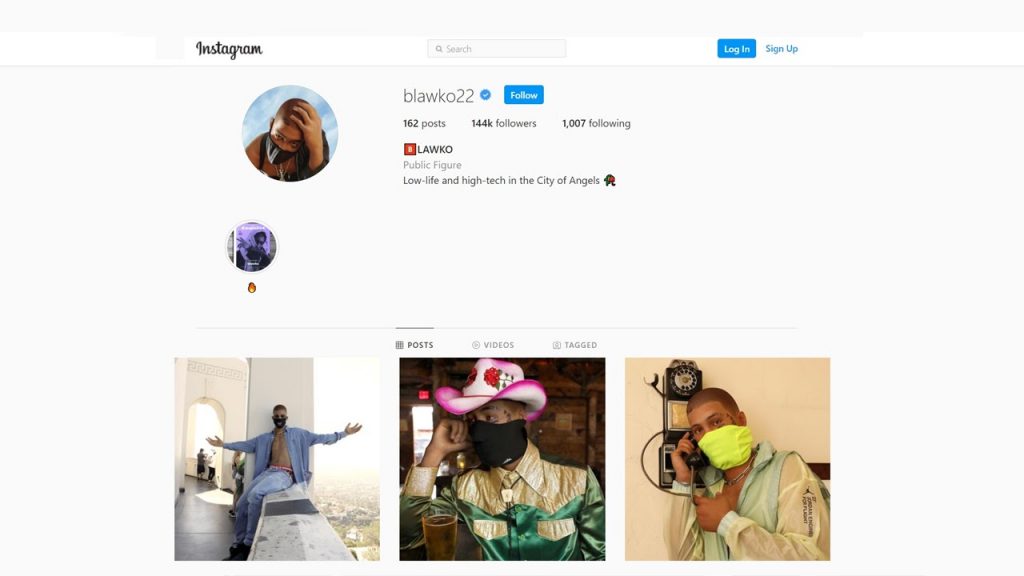 Ronnie Blawko is an excellent friend of the previous virtual influencer as he often appears in her pictures as a sidekick. Constantly collaborating with major brands, Ronnie makes thousands of dollars in the process. He's very influential to young people who are looking for new references in this world.
Recently, Blawko presents himself as a sex symbol and Instagram model who always uses a mask.
He also often shares audiences with another relevant virtual influencer, Bermuda, who constantly appears at the side of Lil Miquela in several publications. These three friends generate handful and great content related to their lives, diversity, and pop culture.
His first appearance was on November 23, 2017, and he's originally from Los Angeles, California.
This AI influencer is a creation of Brud, a startup founded by Sara DeCou and Trevor McFedries.
Bermuda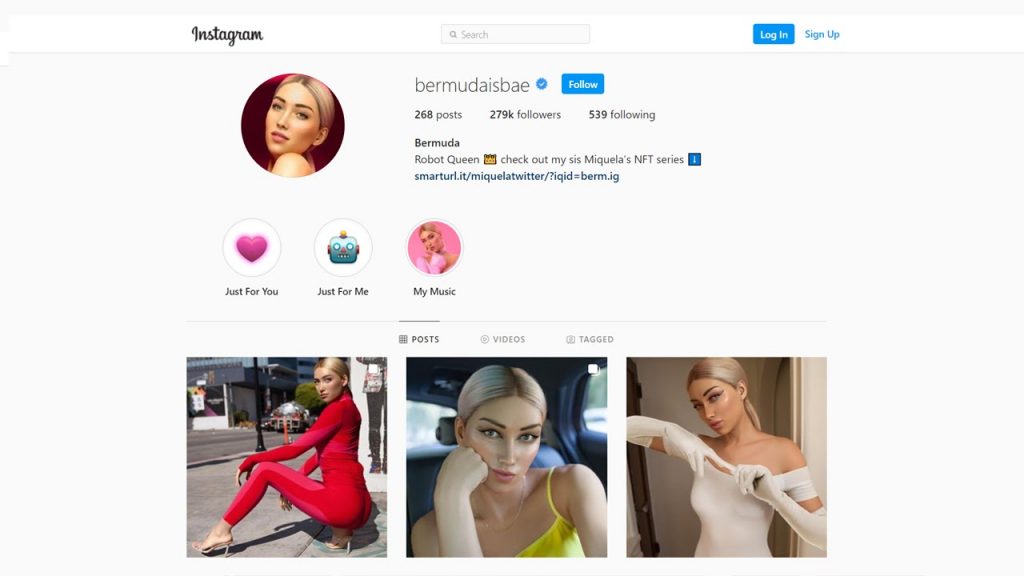 Bermuda, just like other virtual influencers mentioned in this article, identifies herself as a robot woman. She's building her own story in the world of music. The truth is that she's on a personal mission to change the world by inspiring entrepreneurs to pursue their dreams at the intersection of beauty and technology.
She's also encouraging women to spend their time and pursue careers in robotics, engineering, just like men.
Bermuda was a Trump supporter and she used to date Blawko. Besides, she released a single on Spotify, a cover of Under the Bridge by Red Hot Chili Peppers.
Bermuda was revealed on December 15, 2016. Just as Brawko, she's also a creation of Brud.
She is represented by PR firm Huxley and invested by Spark Capital, M Ventures, Sequoia Capital, Chris Williams, BoxGroup, Founders Fund, and WME.
Lil Wavi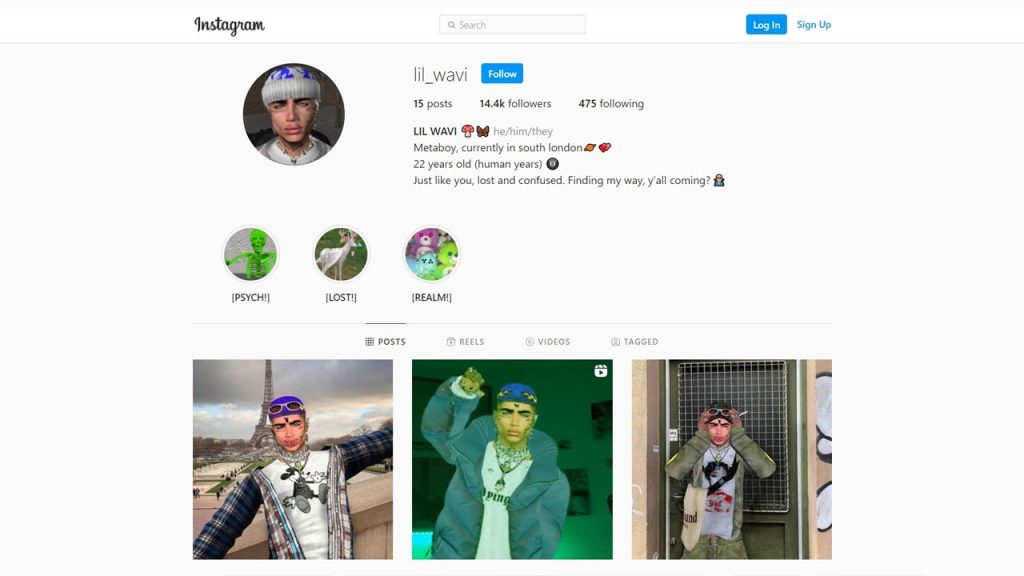 Lil Wavi is another relevant 'fake' AI influencer who has gained fame since March 30, 2018, on the same platform as the previous ones. He looks casual, and is the type of subject who eats all your food and then ghosts you, to then return and ask you for some money.
He is famous for his YouTube channel, where he posts most of his content.
Lil Wavi was created by Waviboy, which is a futurist streetwear brand founded by Emily Groom, in 2016.
Shudu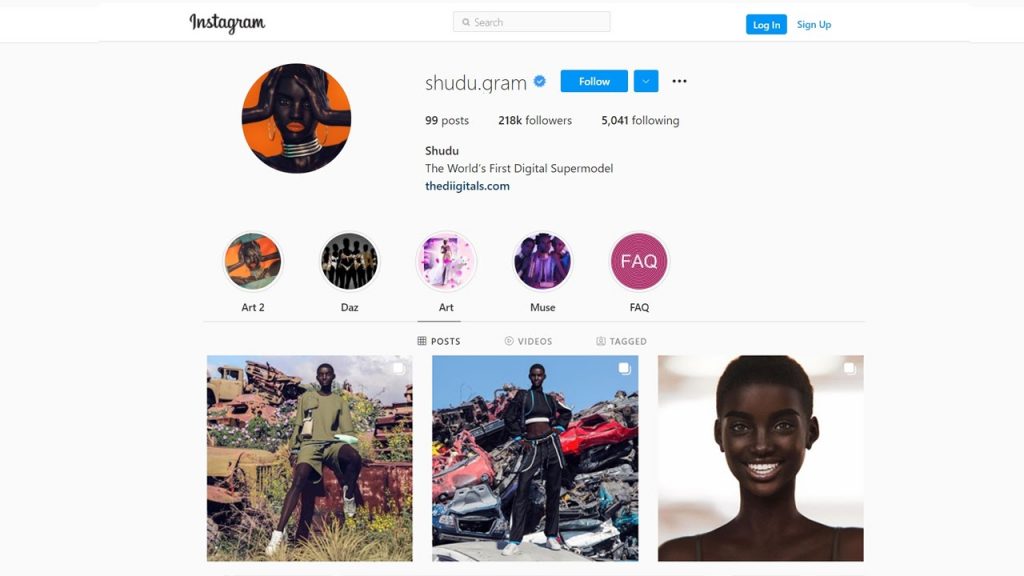 She's a South Africa Barbie Doll, the first world's digital supermodel. She's a creation of the photographer Cameron-James Wilson. She became very famous when the brand of Rihanna "Fenty Beauty" published an image of Shudu using a lipstick of her brand.
Currently, Shudu offers financial services for major fashion brands such as Balmain.
Conclusions
The process of going from real people to virtual people is running. Soon, influencers will be part of our past, and robots part of our lives. AI is the present and will be the future. The acceptance of this is crucial to growing in the next few years.
Currently, AI has the ability to dance, jump, play chess, cook, run, even show one or another feeling, sell stuff, and more. Right now, it inhabits parks, supermarkets, hospitals, city halls, etc., and helps us to make our lives easier. And of course, it has gained space in the virtual world.
AI influencers compete side by side with the most famous influencers and celebrities, who sometimes withdraw because of scandals or bullying controversies, occupying a huge part in the digital transformation.
In some cases, regarding analytics, virtual influencers make it better than the real ones. Day by day, AI influencers get more and more Instagram followers, even millions, and this trend is growing and growing.
Are you thinking of working with an AI influencer? Do you want this to happen and gain a good number of followers? Maybe you can create your own. It's not easy, but maybe you can simply build your Internet character.
In this regard, GamerSEO's agency can help you to develop a good influencer marketing strategy and take advantage of virtual people. We'll create the right marketing campaign for your brand and help you to promote your virtual influencer!
Furthermore, we conduct a search to build what you need and take care of your social media account to boost your business and reach your target audience through posts and videos, and case studies.
Feel free to subscribe, leave your comments in the box below or contact us via our contact form if you need more information. We'll be happy to answer all your questions.
Let's start the conversation!
PS. Browse our site and discover all news we have in terms of marketing, SEO, conferences, advertising, Google positioning, management, etc.
FAQ
What Is an AI Influencer?
An AI Influencer is a non-physical influencer generated by a computer and controlled by engineers, designers, and marketers, and created by a specific client. Virtual influencers "live" in real life through their social media channels by posting images and videos.
How Does AI Influence Marketing?
AI can provide a more specialized ad experience for users by shaping the customer journey, influencing purchasing decisions and building brand loyalty. Besides, machine learning is faster than human learning and it's easier controlled by factors.
How Does AI Help Implement an Influencer Strategy?
AI can help you to understand users' purchasing behaviors and deliver personalized messages at appropriate times in the consumer lifecycle. At the same time, it can study customers' habits and offer them what they are looking for.
All rights reserved. Copyright 2021.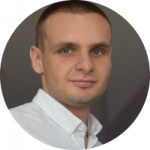 SEO specialist with over six years of professional experience. A/B test and Data-Driven SEO enthusiast. In his work, he focuses on the development and implementation of a strategy that achieves predetermined, specific goals. Privately, a fan of mountain biking.