Everyone trying to develop a business in this digital world knows how hard it can be. Besides advertisement, digital marketing, and a good SEO strategy, Influencer Marketing Campaigns are another critical factor that can help you stand out compared to your competitors.
To build up a successful influencer marketing campaign, you must understand exactly what influencer marketing is. It's also important to know how to measure if the influencer campaign is bringing you a result that matches the investment.
If you already have an influencer to work with your brand, take a look at our guide to writing an Influencer contract. Now, let's talk about Influence Marketing KPIs in this step-by-step guide.
What Is an Influencer Marketing Campaign
An Influencer Marketing Campaign is a marketing strategy where you work with famous digital influencers to promote your brand and your business, aiming for growth in that influencer's niche.
An Influencer Marketing Campaign includes the first research required to identify good potential influencers for your brand. Then, it runs through all the influencer marketing efforts and the relevant impact on your brand as its partner.
It ends with the measurement of influencer marketing campaign results, where you determine if it was a success or not. And, to do so, what you need to know is the Influencer Marketing KPIs (Key Performance Indicators) and how to measure each one of them.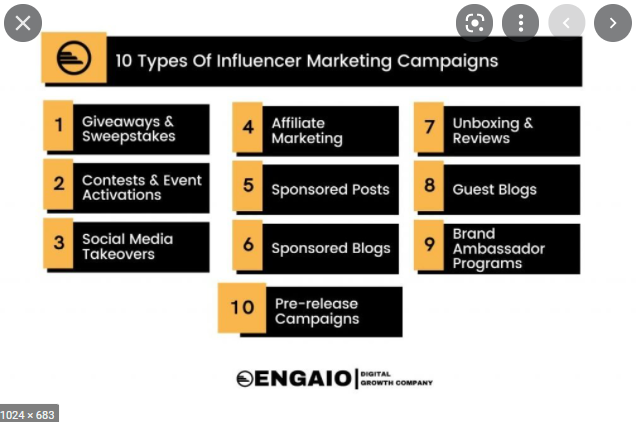 I've already asked Daniel to do a new image based on this one 🙂
What are Key Performance Indicators (KPIs)
KPI is how you measure how much your influencer campaign is helping your brand. This is important because it will help you decide what to do in future campaigns. Influencer partnerships can help in many ways, such as:
Increasing your website traffic
Boosting your Social Media Platforms
Reaching a Target Audience
Increasing Brand Awareness
Boosting Sales
Determining if your influencer marketing campaigns are a success or not depends on you, but it is through influencer marketing KPI that you will do so. There are lots of important influencer marketing KPIs, so let's separate some of the key ones that will be our focus in this article:
Conversions
Reach and Brand Awareness
Referral Traffic
Click-Through Rate (CTR)
Return on Investment (ROI)
Social Engagements
These influencer KPIs are significant, and performing well with them must be in your marketing objectives. Remember that they, alongside other metrics, will indeed define how your digital marketers will determine success.
Conversions
The first influencer marketing KPI we are going to take a look at is conversions. Besides increasing your reach and giving you audience growth, influencer campaigns must bring you a good conversion rate.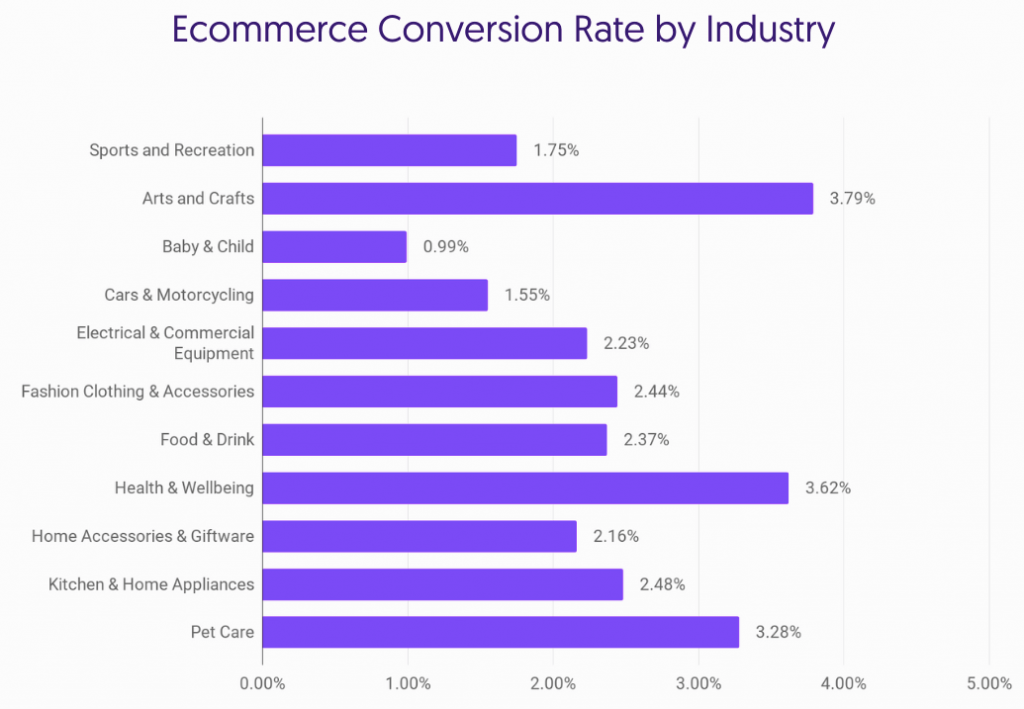 Conversion rates are an essential influencer marketing KPI. Conversion means the number of times unique users or customers answer a CTA (call to action). An excellent way to measure engagement like that is to track your sales before, during, and after the campaign. But remember: non-sales-related conversions, such as newsletter sign-ups, are also great.
Besides that, you can create special custom links, such as affiliate links, and give them to your influencer to promote. With that, you can make a link tracking and watch the effectiveness of your campaign.
But tracking links is not the only thing you can do. Going beyond the link clicks, you could set up UTM parameters and develop unique landing pages for your influencers. You can also attribute sales to them by giving promo codes, discount codes, and coupon codes to share with their followers in their various posts.
These are all "tools" you can use to measure how good your influencer program is going. Remember that you can be working with Instagram, Facebook, or Youtube influencers, for example. Their results will be different based on the platform they work with and the customer journey through your links and ads.
Reach, Brand Awareness
This is our second influencer marketing KPI and, for a well-prepared campaign, it's also "easy" to achieve. Since most influencers have a great audience, increasing your brand awareness shouldn't be a challenging task.
If they are creatively and naturally showing your products and saying your brand's name, they constantly make people aware of your existence and, therefore, increase your reach. Through awareness increase, you are expected to see growth in the User Generated Content for your company, which your marketers will love.
A great way to measure reach is to see how many pre-existing prospects you had. Then, after the influencer marketing campaign is done, check how many new prospects you got.
Referral Traffic
Here comes the third topic of our essential KPI metrics list. Referral traffic is the amount of traffic that comes to your page from a different source. Different influencers may have other ways to build brand awareness and recognition by new customers and users, and generating more website traffic may be one of these.
Generally, for many brands, businesses, and eCommerce, good web traffic is essential. So, the average engagement rate you have in a social channel and your site's conversion rates are not everything.
Referral traffic is significant because the more traffic you get, the higher your chances of selling a product. It gives you lots of opportunities to increase your conversions. It shows you which pages your new visitors are most interested in and can also point to a problem.
If you have good referral traffic, but your sales are not increasing, the problem may not be the campaign, but your conversion strategy, for example.
Driving traffic to your site is a third crucial influencer KPI and must be considered when determining if a campaign is successful. To analyze this kind of traffic, just look at the numbers before the campaign starts and compare them to current landing page visitors.
You can also use tools such as Google Analytics, for example, and get some of the most critical metrics that will help your KPIs improve.
Click-Through Rate (CTR)
Following the campaign KPIs to track, we have the Click-through rate (CTR). Like other important KPIs, this is a good way to keep tracking engagement on your website or post. If you want to know more about improving your CTR, check our guide with useful tips.
Click-through rates are the number of times potential customers click on a specific link provided in your influencer content. It's the desired action from any of your audiences. Through them, you can keep looking at your influencer's effectiveness in generating sales or traffic to your business.
CTR is important because it tells you how much of the influencer engagement got interested in your product or service. In other words, it is capable of showing how many of the influencer followers or blog readers were interested enough to go into your link.
An important Influencer Marketing KPI such as this one brings beneficial information that may help you create new Influencer Marketing Strategies for the future.

You can calculate your CTR by dividing the number of individual link clicks you had by the reach of your post. Then, you multiply it by 100. The bigger the CTR result, the better is the influencer's performance and effectiveness
Cost Per Click (CPC)
Different from CTR, the CPC (Cost Per Click) is an important metric that you want to keep as low as possible. It refers to the cost for every single click you get. You get to this number by getting your total ad spend and dividing it by the number of clicks you had.
Unlike the CTR, for the CPC, there is no need to multiply it. The result you get from the division will be your CPC, and the lowest it is, the better was your influencers' performance.

Return On Investment (ROI)
As we advance, it is essential to talk about another vital KPI: Your ROI. As in any investment, Influencer Marketing must bring a financial return. This return compared to how much revenue you spent in the campaign is your ROI.
A good influencer marketing work can result in many things apart from the expected sales increase and still be a success. But, since selling is your main objective, ROI becomes a good KPI to consider. With that in mind, you need to pick the right influencer to be your partner as you want his job to increase your sales.
Calculating ROI for an influencer marketing partnership is challenging as many indirect factors contribute to a better or worse ROI. The State of Influencer Marketing 2021, from Linqia, pointed out that calculating ROI is a problem for 78% of the companies working with influencer marketing.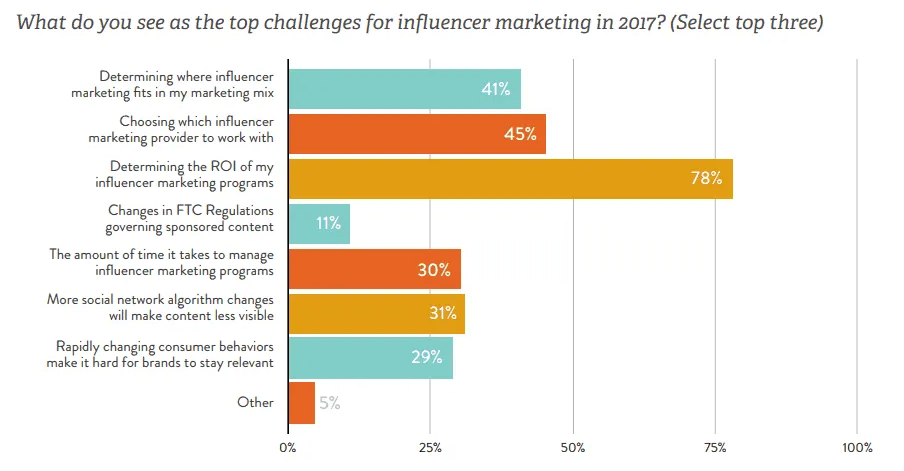 It happens because it isn't simple to determine the value of engagement rates, the number of followers, and the audience increase. As you choose the right influencers for your brands, some of the returns they can bring are not related to high sales for consumers and future purchases.
It's undoubtedly not easy, but it is one of the most important KPIs. Thus, here are some tips to help you with the ROI measure of your campaign:
Set Your Budget
Establish how much revenue you can spend on your entire campaign. After that, don't go breaking the limits you've already set.
Work Out Influencer Worth for Your Campaign
Before you set up an agreement for an influencer campaign, make sure to calculate the potential value the influencer can bring to your company. Understanding that will help you with your pitches and budget allocations.
Goal Setting
Determine the goals of your campaigns before you start them. Decide if you want your influencers to generate leads, help increase your engagements, visibility, and sign-ups or if you want them just to create content and help with sales.
Cost Measurement
Always know how much you are spending on each aspect of your campaign. After setting up your budget, this care will help you not spoil your expenses.
Social Engagement
It's hard to establish the most critical KPI, and it would be safer to say that it depends on your business. But if we have to pick one, we'd bet on Social Engagement. This is one of the most important metrics because it is through social media that influencers can show their capabilities.
A social media platform is a great way to measure your brands' awareness since you can track the impressions and comments that people leave at your post. After good influencer marketing work, it is customary to see the reactions in your social media channel or even your social media followers growing substantially.
Google Analytics and social media analytics can quickly provide information like impression data. It helps you calculate your earned media value and brand exposure through a brand lift study or other metrics and strategies.
Never forget to keep an eye on how many new followers you have in your social media accounts. Alongside the engagement rate, brand mentions, and hashtags, they are critical measuring factors for marketing KPIs.
Different influencers work better in different social media. Before choosing which one you'll be working with, determine which social channel will be the best for your business. Note that each media channel has its engagement rates, and Instagram leads by a great margin.
The previously cited Linqia State of Influencer Marketing 2021 shows that 81% of the respondents believe we can calculate the success of an Influencer Marketing Campaign by checking the engagement it generated.
This engagement in your branded content is significant because it is a great lead generation and shows you how many leads you have obtained. They can be:
Likes to a post
Comments
Shares
Mention to your Brands
Use of campaign hashtags
Since it may be considered the most important KPI, a pro tip would be: never forget to keep a close watch on these numbers. They can also help you evaluate your content quality and think of new sponsored posts.
Conclusions
Now that we've already run through some vital KPIs for your company, let's discuss some final thoughts. Remember: there are many key points to evaluate. Thus, success can be determined in different ways.
If you don't know exactly which key performance indicators to focus on while tracking your influencers' content production, a good call would be to consider them as equally important.
Every content created for your company is essential for you to keep growing. So, whether through Instagram stories posts or regular blog posts, working with influencers may be a perfect match for your company.
Any problem with KPI or doubts about finding influencers to work with you? Contact GamerSEO, and we will surely help!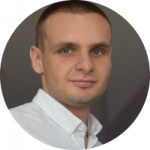 SEO specialist with over six years of professional experience. A/B test and Data-Driven SEO enthusiast. In his work, he focuses on the development and implementation of a strategy that achieves predetermined, specific goals. Privately, a fan of mountain biking.