High-quality website traffic is everything for a web business. Conversions and effective sales of your brand depend on it. Regular traffic is actually nothing if users don't convert.
With this in mind, we have brought for you this "How to Get Quality Traffic to your Website Guide" so you can get quality traffic and more leads. In this article, you will learn:
Which are the best 2o ways to drive more traffic to your website;
How to implement each of these ways.
Ways to Drive Traffic to Your Site
In the body of this article, we are going to address the most recommendable ways to get quality traffic to your website. We are talking about SEO competencies, creating content, strategies for any social network, and other ways. SEO strategies provide long-term traffic, and it is the most consistent and long-lasting.
Advertise
The first method of our list is the first that people think when it comes to getting visitors. Display advertising, social media advertising, and paid search are more than recommendable ways to attract visitors.
One interesting point of advertising is that you can adjust your paid strategies to achieve different types of goals.
Do you want to generate traffic?
Do you want to increase your conversions?
Fundamentally, you have to be clear about what your goals are to decide which paid channels to use. Each of these channels has its pros and cons; thus, studying them is essential to make a good decision.
Let's take a look at the four most effective channels for companies:
Paid Search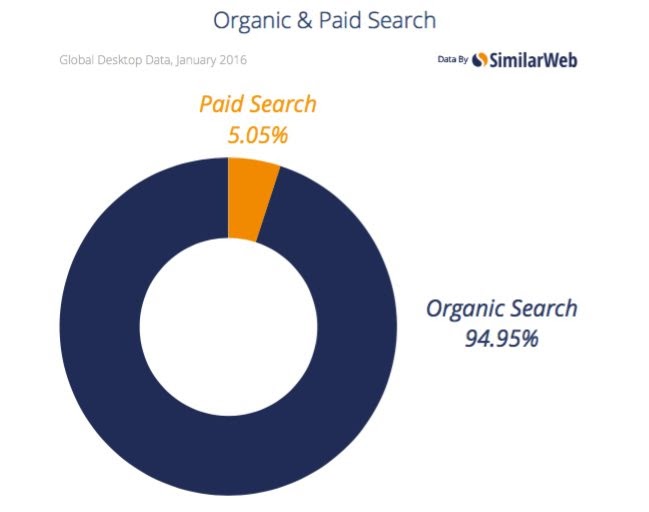 Although paid advertising represents just around 5% of total searches, it is still a great way to increase the quality traffic to your website.
This is a way of digital marketing in which search engines let advertisers show their ads on SERPs.
Google ads are the most basic example of this.
Paid traffic search works through the PPC model (Pay-Per-Click), i.e., you do not pay until someone clicks on your advertising.
The only downside of paid search is that it can be time-consuming and very expensive if you don't know how to manage it.
Retargeting Ads
According to Neil Patel's blog, 96% of first-time website visitors do not buy anything when they enter a specific website. This doesn't mean they are not interested, but just that they aren't interested in that particular time.
Paid ads can be retargeted in the form of retargeted ads. Delivering trust and educational content to your visitors in the form of retargeting ads can lead to more conversions.
Display Advertising
Display advertising, on the contrary to paid search, uses a push approach. In other words, this displays ads after people were targeted while watching some video or something else.
According to Instapage, an average US user sees around 63 display ads per day.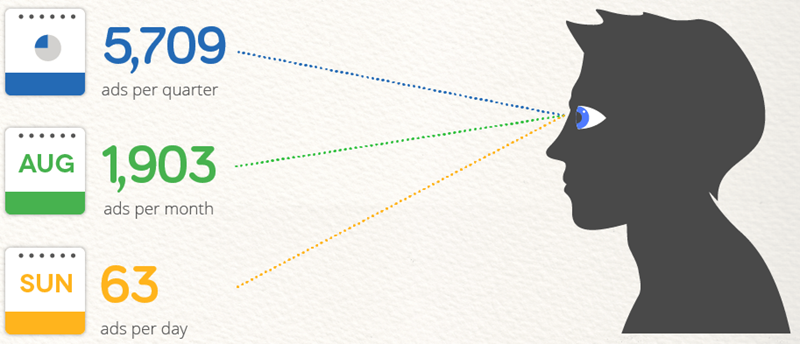 Source: Instapage.
Social Ads
In today's world, social media advertising is a fundamental part of any strategy whose purpose is getting more traffic to a website and the right visitors. This option has dozens of personalization possibilities to reach the target audience and online communities in your field.
Video Promotion
According to WordStream, marketers who use video grow revenue 49% faster than non-video users.
A promotional video is a very common way of promoting a specific marketing sale, initiative, or event. These are similar in form to teaser videos, and the purpose is similar: attract audience attention to show them more.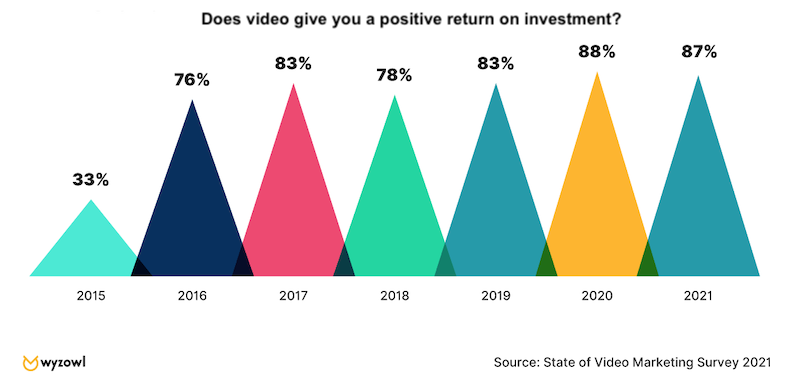 Some types of promo videos are the following:
Intro videos;
Product launch videos;
Explainer videos;
Recruitment videos;
Testimonial videos;
FAQ videos.
Get Social For More Traffic
The path to increasing website traffic starts with high-quality content. But this is just the beginning. There is no use in having great content if no one reads it. You need to be proactive and show your content to your community, to the world.
Using social networks to publish a fragment of your content and redirect to your site is an exciting way to promote your content.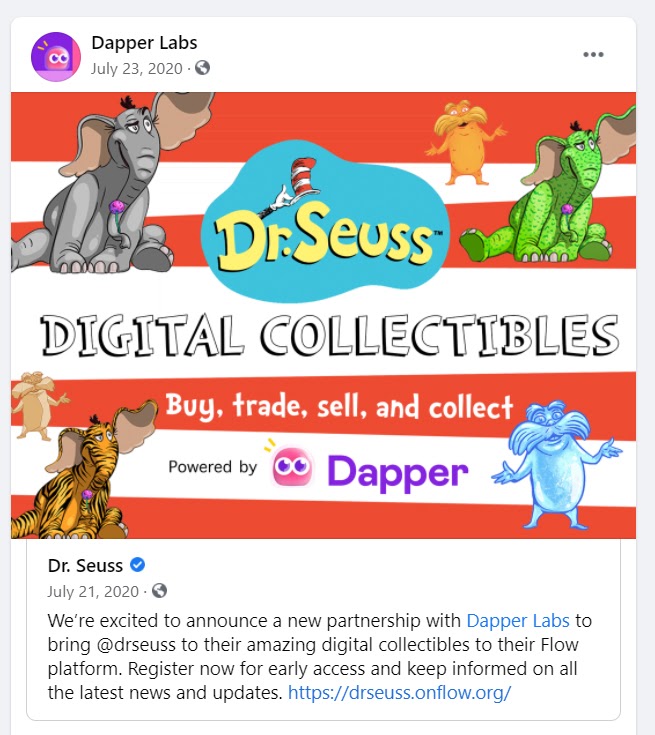 Facebook is a great platform to share your content via an interesting fragment that brings visitors to your website regarding social media channels.
Creating a Facebook page is a great way to get a lot of referral traffic, especially if you have a company page attractive and that calls to action.
Dapper Labs, the blockchain-based game developer, is an excellent example of this. Above, you can check a post they share on their Facebook page. They announce the new partnership and insert a link to the website.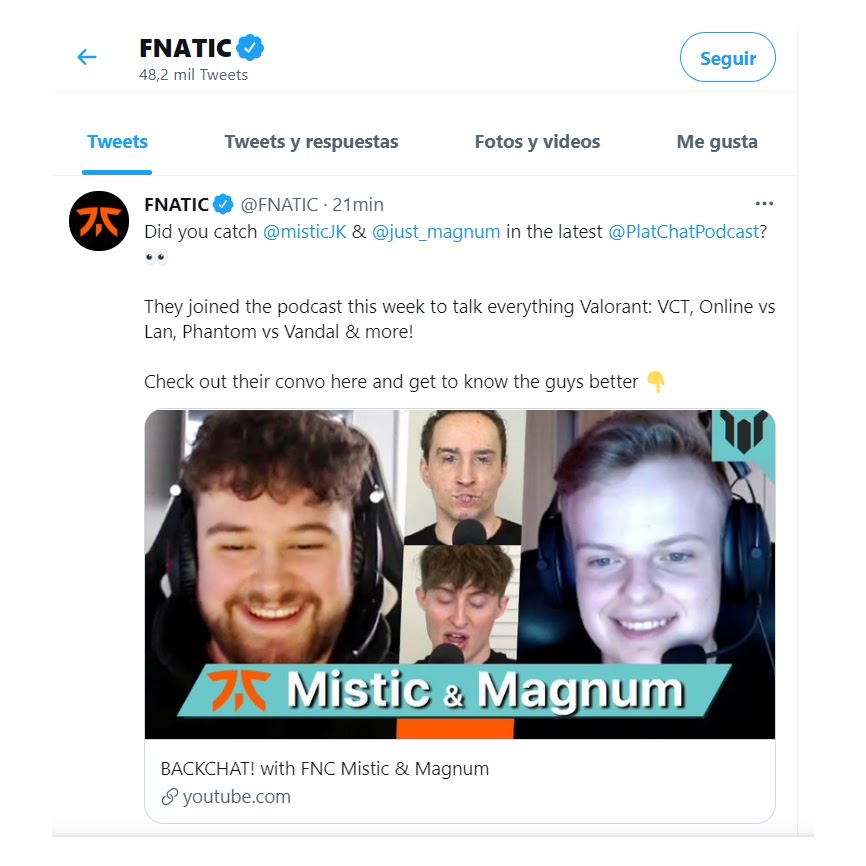 Also, Twitter is perfect for inserting short and snappy links that would drive organic traffic to your web page.
FNATIC, the esports organization, is a good example of this. It has a constant presence on Twitter, where they post their interaction with other brands. Twitter is a great tool for this!
Add social share buttons to increase the rate of showing your content to visitors coming.
Finally, highly visual social media, such as Instagram or Pinterest, can be the right decision if your brand is a B2C product company. Creating interesting and attractive images included in Instagram Stories can drive traffic to your brand.
Focus on Content Creation
Content is everything you include in your website. Types of content you can create are:
Blog post;
Specific articles answering common questions;
How-to guide;
Social media posts;
Whitepapers with industry insights and facts;
eBooks;
Guest posts;
Podcasts;
Infographics;
Reviews;
Etc.
High-quality content helps your website position better in SERPs and creates a professional image with which visitors can feel comfortable. Besides, to find useful information, interested visitors might come to your content and be surprised that you offer high-quality products related.
But remember, blog posts drive traffic in the long term.
According to Rick Whittington, research shows that it takes about 20 quality blog posts published regularly to start seeing a significant increase in lead activity.
The first great step is determining which piece of content will be the cornerstone of your website.
Use Landing Pages
Landing pages are one of the most relevant free sources of traffic to your website.
Landing pages are specific pages where you can provide some special piece of content or unique offers.
For example, downloading a free guide related to some specific product of your store, a discount code, or starting a free trial to try your service.
These pages contain all the details potential customers need to move forward and convert, making it more likely to happen.
Since landing pages are designed to promote something, in particular, you can be as specific as you want. Targeting your message to the right client and using the proper keywords leads to more quality website traffic and conversion.
Optimize Your Free Google Business Profile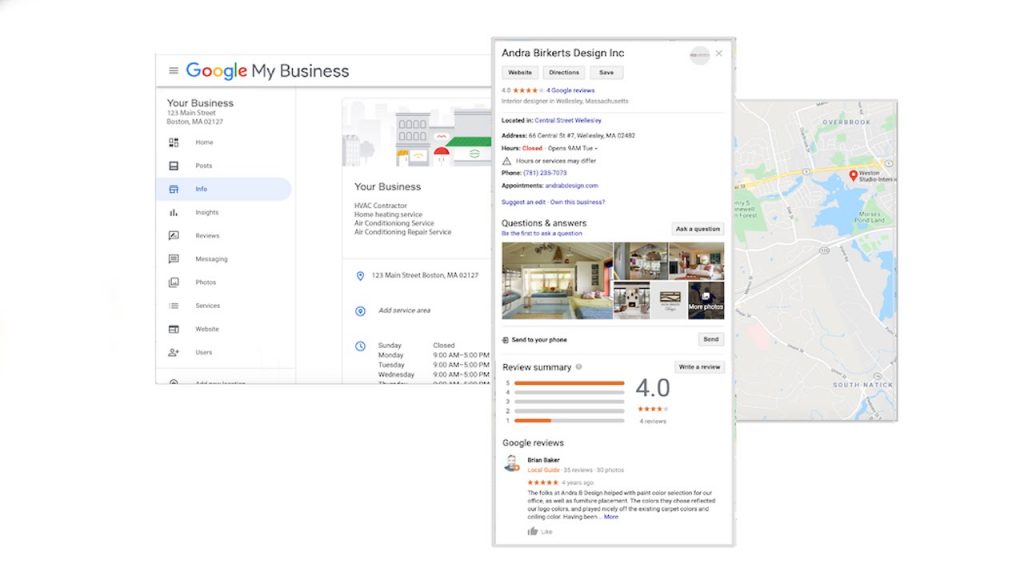 An optimized Google business listing gets 7x more visits than an incomplete one, according to an SEO expert Ankit Jha.
Listing is linking to your website; thus, having your website in Google listing is a great way to let potential customers know about your brand and make an informed decision.
Let's take a look at the benefits of Google My Business that make it one of the best free tools of quality website traffic.
It's easy to set up and free!
Allows you to show up for search traffic in your location.
Increases your visibility on a platform whose users have the intent to buy.
Drives high-quality traffic to your site and, more importantly, to your store.
Allows buyers to post reviews and even further boost their presence.
Enables your brand to get found in mobile queries.
Allows you to use visuals to provide consumers with a sense of what it's like to be at your business.
Equips searchers with the ability to interact with your business directly in your listing, providing interesting forms to make contact with your brand.
Email Marketing For Website Traffic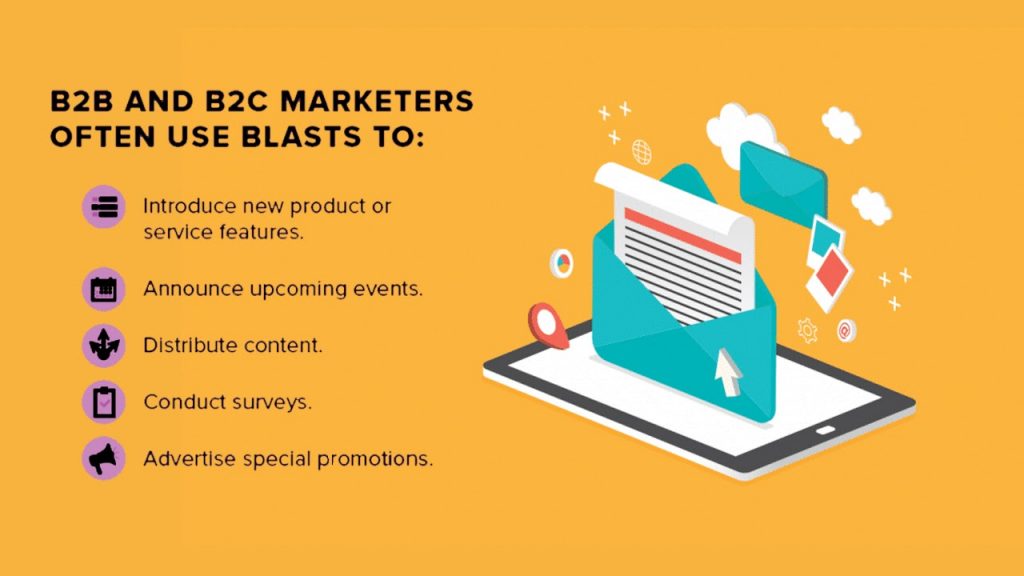 This is one of the most traditional methods you can use, but not for this reason, a disposable one. What's more, it can be a powerful tool for any type of business because it can become relevant traffic and go directly to conversions.
To be successful in an email marketing campaign, you must know what your target customer is. This way, you can create specific content for a particular group of people and offer them a straightforward answer to their questions.
Add one form for on-site email on your web page, collect emails from visitors and send them updates when you publish new content (not always, please).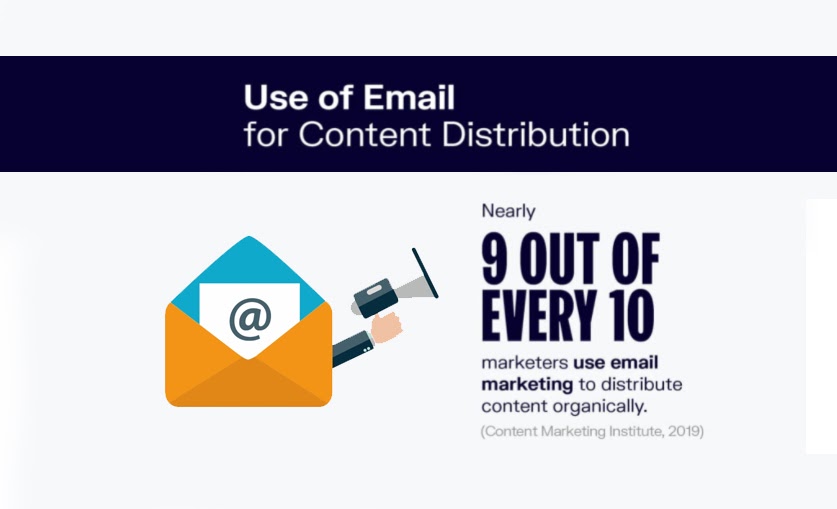 Please, just do not be like most email marketers and bombard target customers with relentless emails that arrive every day in their email boxes. Considering which info is relevant to them is fundamental to shoot and hit the bullseye.
Also, do not underestimate the power of word-of-mouth marketing. Take advantage of the comments of your former and current clients, especially from people who are already enjoying your products or services. Share these comments or a link that leads to a section where potential customers can read them.
A friendly email reminder about a new service or product can help you boost your traffic and rank high, too.
Include Hashtags in Your Posts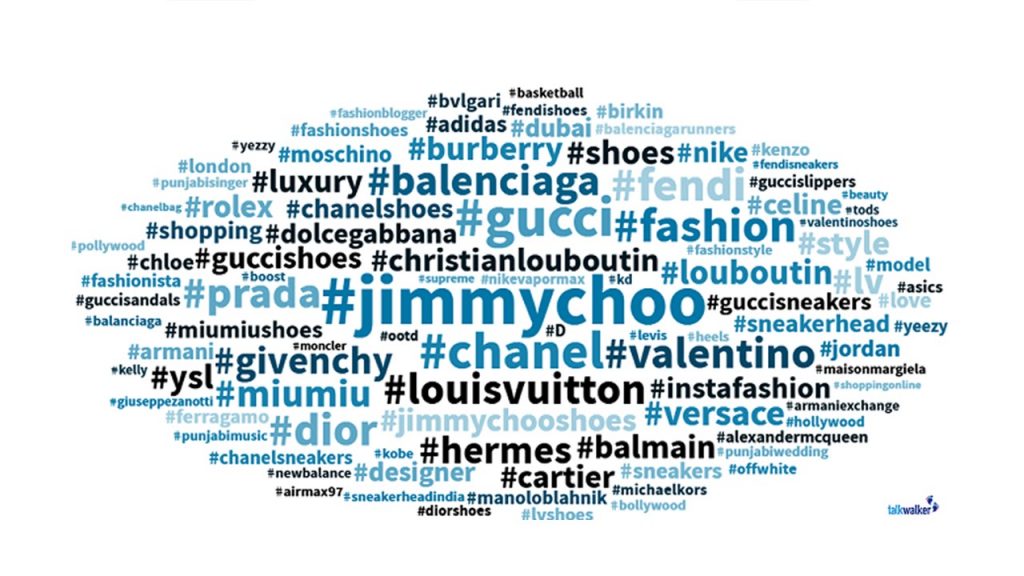 Since hashtags were proposed by the web developer Chris Messina in 2007, they have become fundamental to group similar content in social media. Hashtags are an essential part of any social media marketing.
Thanks to relevant hashtags, your posts can go further and reach a new segment of interested people. This is a great way your content and products will be discovered by users searching for services like yours.
The more eyes on your links, the more free traffic you're getting to your website.
Target Long-Tail Keywords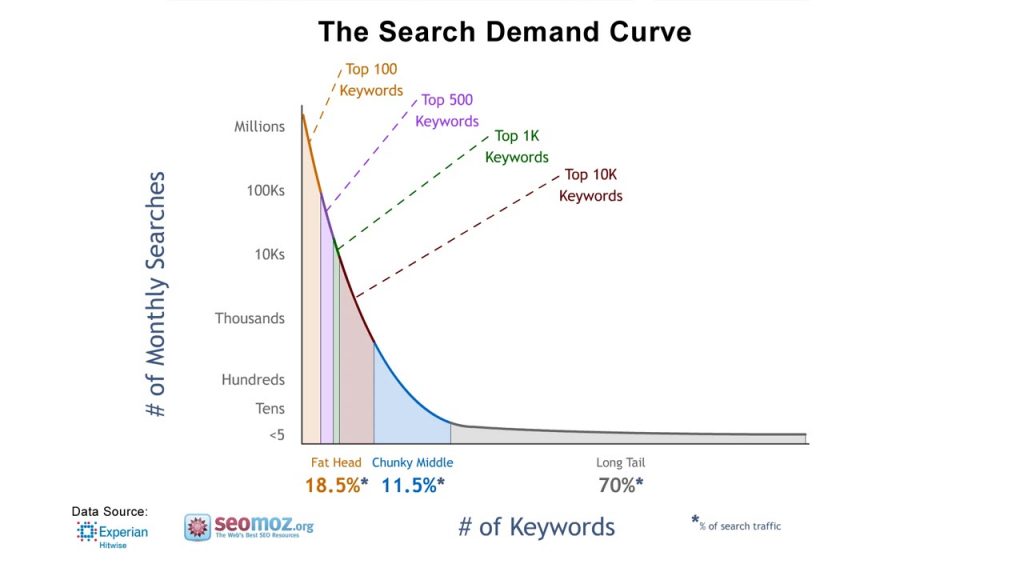 * 70 % of total keywords that people use correspond to long-tail keywords.
In one sentence: long-tail keywords rank higher than short-tail keywords. But why does this happen?
Long-tail keywords aim for more specific content, and they are perfect to lead organic search traffic to a niche business.
In other words, targeting long-tail keywords gives you a better chance of ranking higher when it comes to specific queries related to your products and services.
If you do not target topics with search volume, then you won't get quality search traffic.
Do not forget that a higher ranking means more traffic.
Nowadays, more people write specific phrases to search online. This is because the supply on the Internet is such that it is difficult to find what you are looking for with a short-long keyword.
Also, long-tail keywords are very useful if you have a local business and you need to build a local SEO.
Guest Blog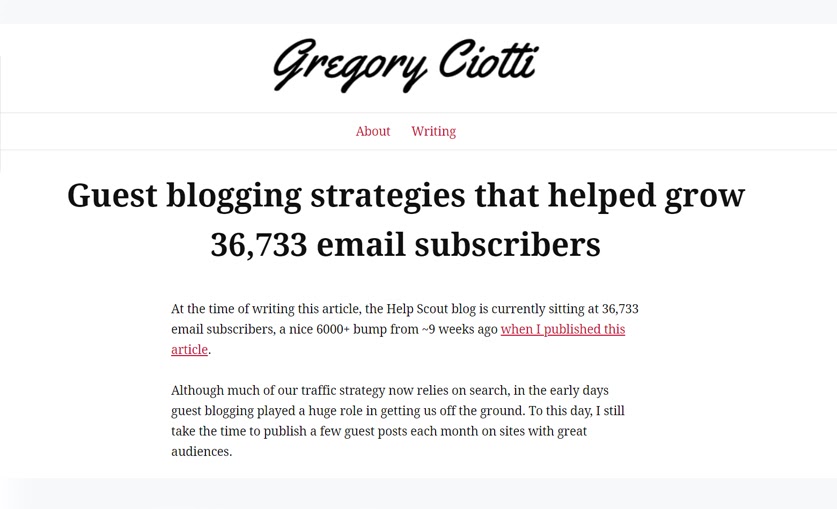 Guest Blogging is the art (Art?) of exchanging a valuable piece of content with recognizable creators or other blogs to enhance the reception of your content.
Including blog posts, guest posting, or relevant content of famous bloggers or influencers in your site, or turning in an interview can help to drive traffic to your site.
At the same time, posting your content on other pages is a good way to advertise your blog in front of somebody else's audience. Keep in mind that a guest post is an opportunity to share links too.
Through search engine optimization and the creator promoting (with a good backlinks section), both are great ways to increase traffic to your site.
The second one, the influencer marketing strategy, might be a very profitable one. You just need to agree with an influencer and ask them to mention your brand in their review. 
Pro Tip: Find websites of businesses related to your field whose content can connect directly with yours. Also, you can leverage influencers on Twitter.
Use Captivating Headlines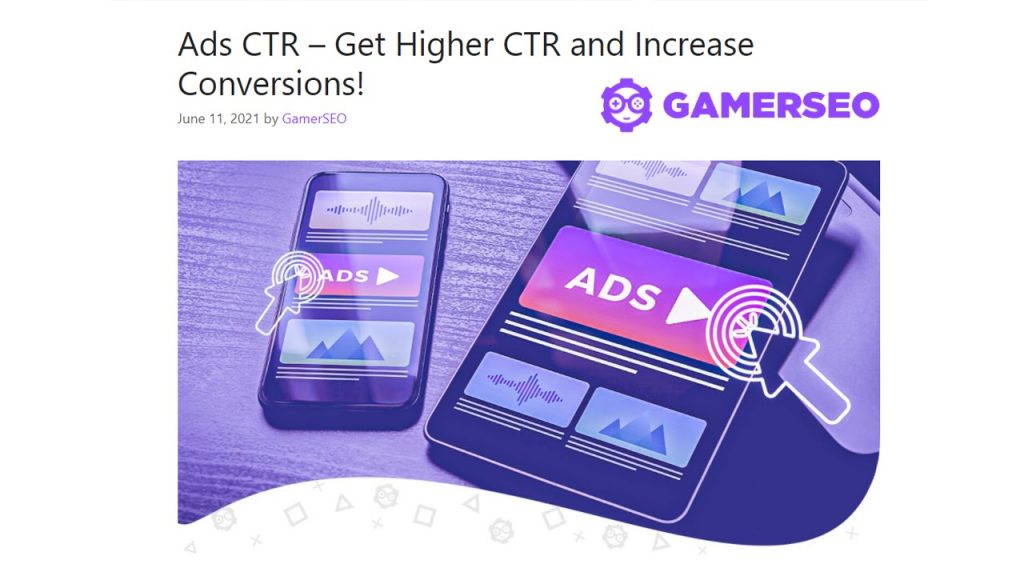 Headlines are the first that searchers see when they are looking for content. Relevant websites have great and captivating headlines. With this, we don't mean clickbait titles, but provocatives, direct, and that call to action.
One of the reasons for the low traffic of some websites, despite having high-quality content, is the poor titles that do not indicate anything important or relevant. If this is your situation, try to rewrite the content titles after checking how much traffic it has.
Captivating headlines help make your content look more professional and clickable. What's more, it will even help the specific page rank better in search engines' results pages, attracting new customers.
What makes a headline captivating? Let's take a look at some traffic strategies you can adopt in this case:
Use powerful verbs. For example, "outstanding" instead of "good," "excel" instead of "do well."
Be clear and accurate. I.e., do not bluff.
Keep it simple, make it short, ideally under 70 characters, to not get cut off in search engine results.
A study commanded by HubSpot + Outbrain indicates that using brackets in headlines [XX] increases the CTR by 40%.
Include a quantity of something, if it is relevant, e.g., "9 Proven Ways To Drive…"
Avoid overused words and long sentences.
Makeover all the articles with bland titles. This can lead to a major game-changer in driving new users to click on your posts.
Update Any Old Blog Post You Have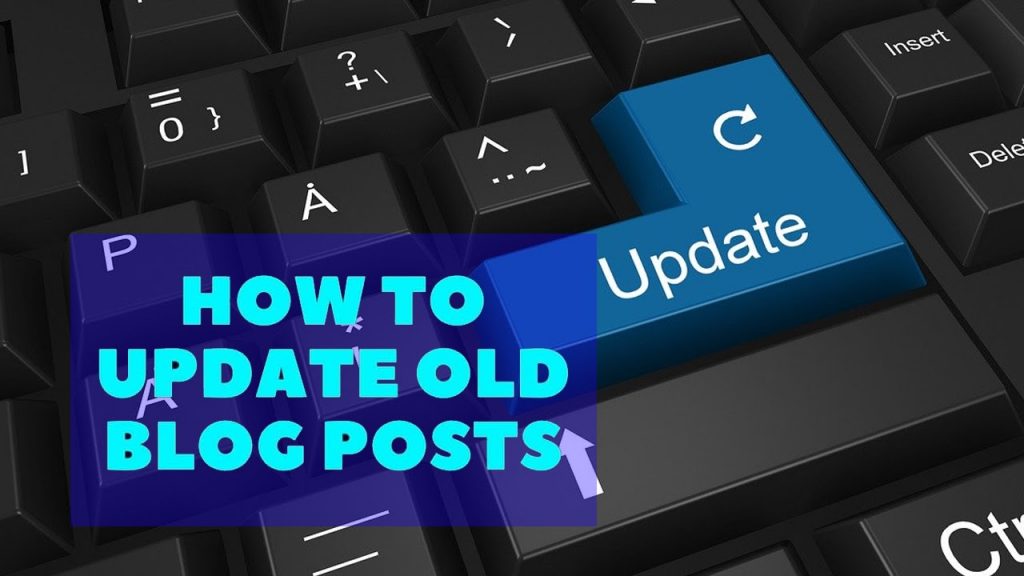 Something counterproductive with blogging is that it becomes obsolete over time. For this reason, it is fundamental that you check your outdated content and update it from time to time. Evergreen content can give it a second opportunity of ranking better in SERPs.
What's more, if you think it is necessary to include other relevant content in the same post, do it without hesitation. Readers will thank you for more content!
These could be posts that have done well historically or posts that have flopped and could be better optimized. Content repurposing may work if you know exactly what to update.
Either way, updating old content with original content can increase exposure and also be an opportunity of creating a new internal linking structure.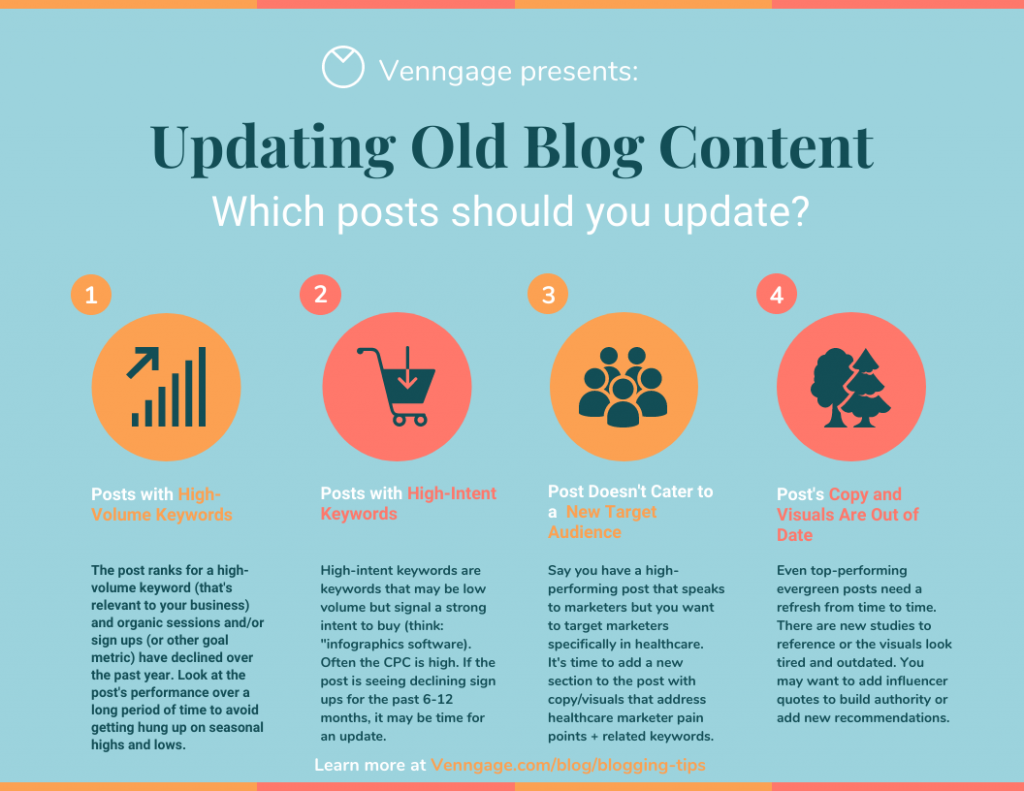 To update your content, take into consideration the following advice.
Replace regular basis, old statistics, images, and references with new ones.
Improve your content structure, avoiding walls of text and other format issues, building a general better content.
Add internal links to new content.
Fix any problem you find, fonts, size, broken links, etc.
Optimize the related content to boost conversion rates.
You can develop Slideshare presentations to present the new content in more interactive media.
Google's algorithm is changing all the time, making keyword rankings shift from time to time. This is the reason why your content shouldn't remain fresh and stagnant.
Create content if you see the old one is too old to save it.
To not get stressed trying to update all your content, just pick up one blog post per week and work on it. Keeping your blog active is fundamental to get quality traffic.
Perform On-Page SEO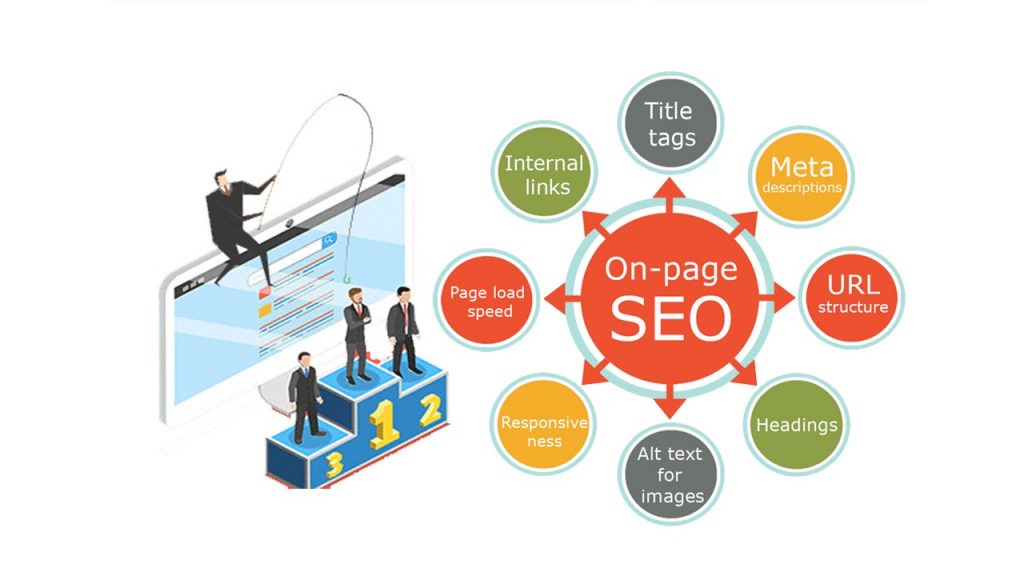 Writing a relevant meta title and meta description is one of the most important SEO tactics to increase website traffic and get more website visitors. Both are the visible faces of your content to your target audience.
Meta Title, as its name says, is the main headline of that particular topic.
On the other hand, the meta description is the sentence you can read below the URL when searching for something.
Knowing which is the main topic of a page and what it shows in a click makes users much more likely to do so.
On-page tactics, such as the aforementioned, can bring great results, but it might take some time.

Build Backlinks to Rank Higher in Search Engines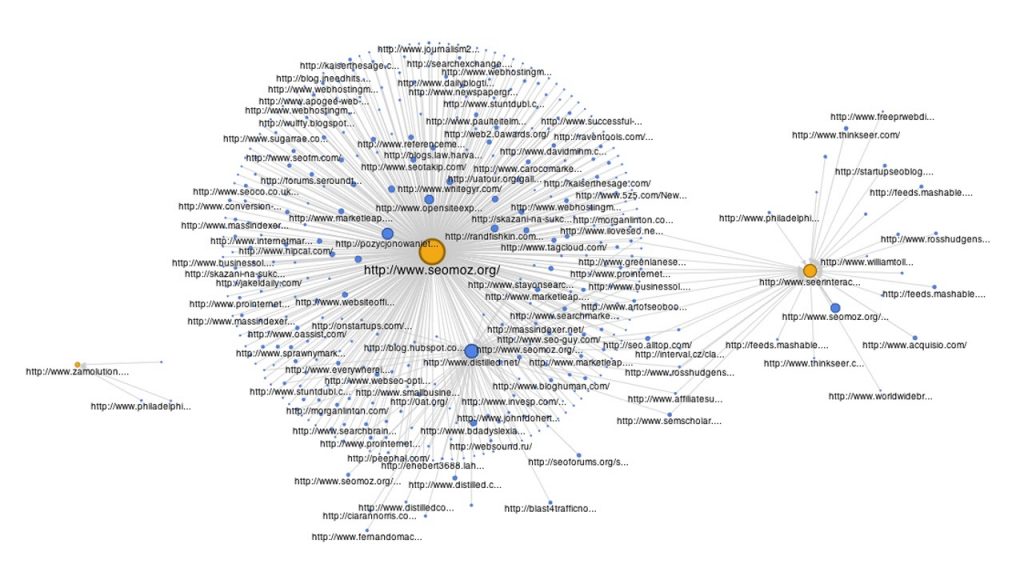 Backlinking is the strategy of incorporating trusted backlinks from other websites to yours. This is a great strategy to put your content in front of a larger audience and drive quality traffic to your site, even if you have a brick-and-mortar store.
Besides, Google and other search engines pay attention and detect backlinks as another way to rank your website in SERPs.
If Google finds high trusted links from a complementary business, influencer, or industry to your website, it will increase its confidence and trust in your website content. This will lead to higher rankings, ergo more traffic.
Answer Questions on Quora
Quora is a not-so-well-known question & answer social media platform. The goal of this platform is to share knowledge about everything. Any member can ask and answer a question, always related to a specific topic.
Furthermore, answering questions can be a great path to drive higher traffic to your website. The strategy is you answer questions related to your brand and product and link the right keywords to anchor content on your blog.
But, please, do not use spammy links on any of the social media platforms, especially on this. Make sure to find relevant keywords and insert them in your answers, in addition to a thoughtful reply.
Then, access Quora and start to create a professional presence by showing your brand awareness.
Create YouTube Video Tutorials
Youtube is the second most popular search engine globally; thus, taking advantage of this is a great medium to increase the traffic to your site. What's more, having a Youtube channel and sharing high-quality content is one of the fundamental movements for driving free organic traffic to your web page.

Source: Business2community
Create interesting and informative videos that add value to your products or services. Also, make sure to link those videos to your content by inserting a link in the description.
One of the recommended movements here is creating video tutorials or offering a free course related to your brand.
Traffic generation through good Youtube strategies is the goal here.
Users are 3x more likely to prefer watching youtube tutorials than reading instructions or a blog post.
Conclusions
Getting high-quality right traffic to your website and more customers are things that don't happen overnight and require decisions and actions. The ones mentioned in this article are some you need to consider to reach these goals.
Other tools you might consider are Google Analytics and Google Trends, designed to analyze your web page's behavior and the search intent of users looking for content like yours.
Besides, building a strong SEO strategy is crucial to address all the parameters mentioned above. And this is where we come in. 
In GamerSEO, we will create an SEO strategy personalized to your content, brand, industry, and product. We will study your case, the structure of your site and marketing channel, and provide the best solutions to drive quality traffic to your old or new website. Trust us!
Feel free to send us a message if you are interested in our services. Use this contact form, and we will answer you as soon as possible.
FAQ
How Can I Get Unlimited Traffic to My Website?
There are several strategies to get this.
On-Page SEO. Perhaps the most relevant and the one that gives the most long-term results. It is about not just creating high-quality blog content but building a good internal link strategy.
Creating quality backlinks is also an excellent way to get maybe not unlimited but increasing traffic to your site. Then, try to add links to relevant websites that invite people to check your content.
How Can I Get 1000 Visitors to My Website?
There is no specific path to increase conversions and the number of visitors. New features appear almost daily. The most advisable thing is to enhance the SEO as it remains over time. Sooner or later, and depending on your optimization quality, you will get 1000 visitors, and then more and more.
How do I Sell Traffic to My Website?
Short answer: to sell traffic to your site, you first need to register on a platform whose purposes are aligned with these goals. Once you do this, you can exchange and add advertising codes to your website.
How do I Get my Website Noticed?
Use target keywords in your field.
Use compelling page titles, meta tags, and meta descriptions.
Create and share content, high-quality content.
Use social media ads, such as Instagram and Facebook ads.
Be shareable.
Create more pages.
All rights reserved. Copyright 2021.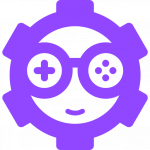 Marketing Director with over six years of experience in the field. Managing teams carefully and out-of-the-box thinking is his main factor in growing businesses through the right marketing practices. His Outreach Specialist background helps him to develop highly converting and organic campaigns.