We are in the era of digitalization. Not having your store or your business online will result in your audience choosing other alternatives.
It is extremely important to create an eCommerce website in order to have a chance against your competition.
Nonetheless, not all people know how much an eCommerce website costs. It's not about just having an online presence; you need to design a site good enough to bring you conversion.
The thing is that if you don't have a clear action plan, there's a chance you end up paying way more money than you should have.
This motivates us to present you with a detailed guide for eCommerce website pricing so you can know the real cost of building a successful eCommerce strategy.
Once you read this article, you will understand:
How much money you need to start an eCommerce;
Things to consider when calculating the price of your site;
Shopify vs. WooCommerce vs. BigCommerce;
Marketing strategies that are needed to power up your eCommerce results.
READ ALSO: Marketing Success Stories: A Few Lessons to Learn
Things to Do Before Calculating an eCommerce Website Cost
Creating an eCommerce site is more than just placing your products and waiting for the customers to arrive.
You should perform a deep analysis of your business needs so the eCommerce costs can be adequately determined.
At this point, it is pretty clear that determining the overall cost of an eCommerce site is not something that can be done overnight.
The project details are needed to offer a precise solution to your needs.
Either way, it's time to get started. As a business owner, ask yourself these questions to make sure you are on the right track.
What Will Be the Scale of Your eCommerce Website?
We need to be as honest as possible when answering this question. Many eCommerce website owners tend to overestimate or underestimate their customer base.
When the moment to build your eCommerce comes, make sure to determine the actual size of your business.
A large eCommerce will have different needs than a medium-sized eCommerce. Besides, the functionality and features on your site will drastically change during the eCommerce development process, depending on many different factors.
That being said, knowing the size of your business is the best starting point when it comes to finding solutions adapted to your budget.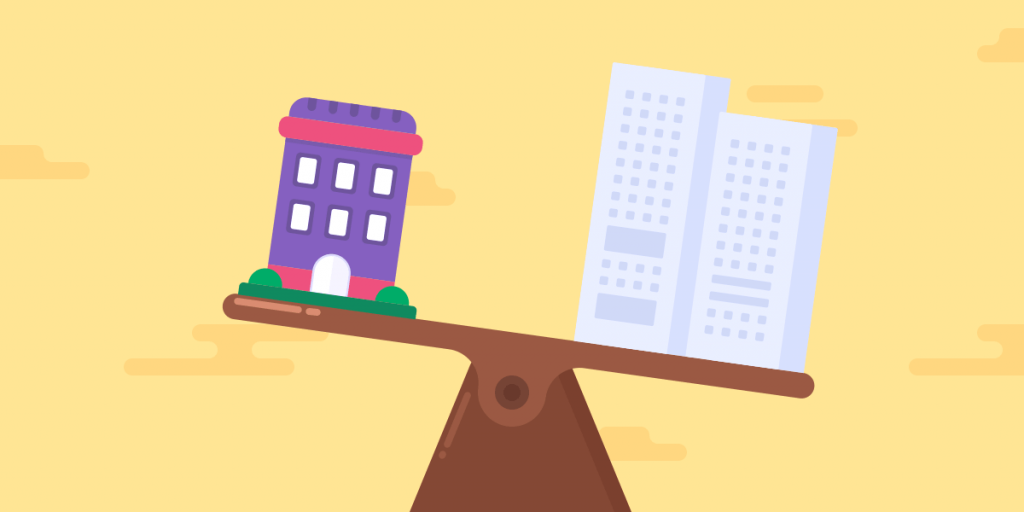 "A big business starts small" – Richard Branson
What Kind of Traffic Do You Expect?
Naturally, we all dream big. We will always want more clients than we have right now. After all, more clients mean more profit.
But what if your eCommerce website grows so much that you can't even offer a good shopping experience because your website keeps falling due to the overwhelming traffic?
Of course, this highly depends on your web hosting provider, but we'll get to that later on.
How Soon Do You Want to Build an eCommerce Website?
Clearly, the cost to build an eCommerce from scratch will highly increase if you want it as fast as possible.
You need to have a whole team working on your eCommerce business if you want it fast – yes, there are some shortcuts, but they are expensive. Can you afford it?
On the other hand, if you can afford to be patient, the total cost will be lower. It's all about understanding your needs and adapting your ideas to an ideal budget.
How Much Emphasis Will Be Put on the Design?
Don't get us wrong – UX design is fundamental. Providing a high-quality user experience will increase your eCommerce website design pricing.
Nonetheless, the benefits of doing this are totally worth it.
You need to think it through, though. Custom website design is usually costly, but we will cover that information to its fullest later in this article.
You can find a freelance web designer to do it for you, but it's essential to take a look at other factors we mentioned before, such as the size of your eCommerce website.
Take a look at the following image: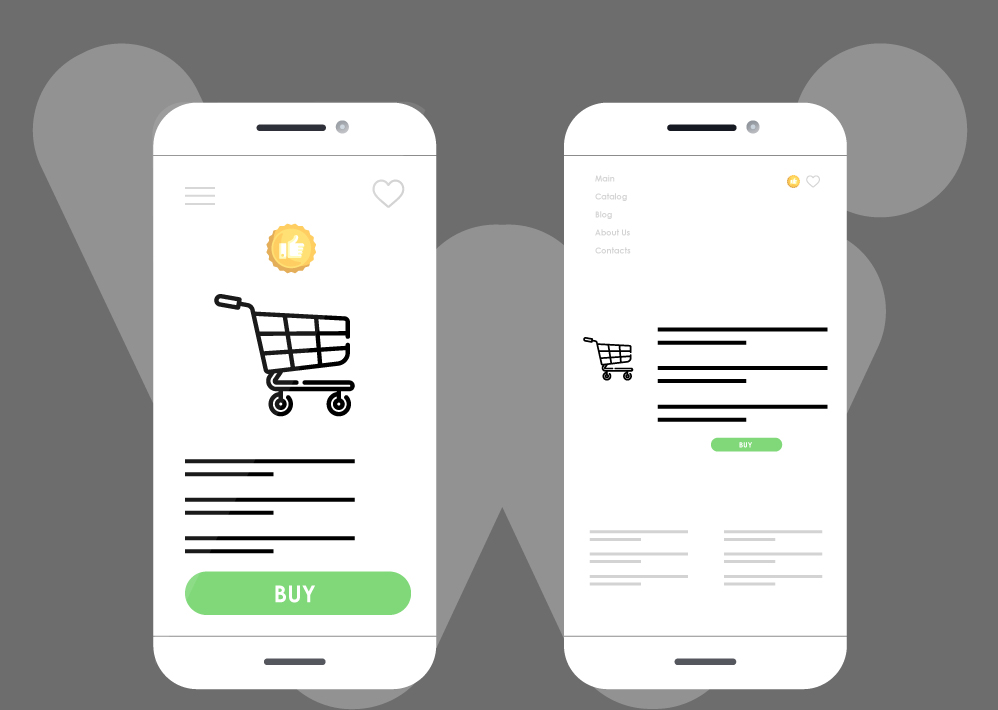 Which one looks better for you? More importantly – which one of those two elements will drag your visitors' attention?
Having eCommerce sites requires us to think about any possible outcome related to the web design.
In the option on the right, the product images look small and hard to read. On the other hand, in the option on the left, we can clearly see all the product data, the images, shipping costs, and a call to action to buy the product.
It's not only about showing a catalog with products, and that's it – we need to think about all the things that happen inside our eCommerce site.
How Many Products Will Be Listed on the Website?
And then again, we are back to the size of your website. It is impossible to determine how much an eCommerce store costs without performing a detailed analysis of your goals.
Maybe you just want a couple of products listed on your site. Perhaps you need thousands of product pages, each one with its product descriptions, to fulfill the needs of your visitors.
All of these website elements are there to make each product page and product listings as intuitive as possible.
What Kind of Marketing Strategy Do You Want to Follow?
Okay, so now you have stunning product images, good design elements, and proper web development.
Nonetheless, you should not stop here.
It's crucial to implement digital marketing strategies if you want to get to the right people and don't lose the fight against the competitors.
Improving your marketing efforts will subsequently increase the conversion rate of your eCommerce business.
Having marketing features built directly into your eCommerce web design is a magnificent way to ensure the results you are looking for.
Let's take a look at a quick example: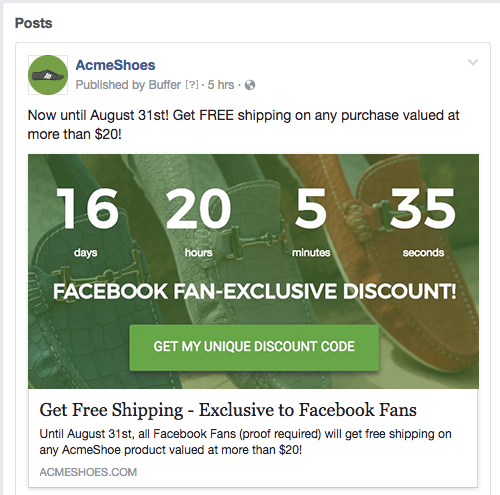 This eCommerce store sells shoes. They understood that growing their email list or their phone number database is not enough. They need to apply marketing strategies in their social network in order to increase their overall value.
So, they decided to offer free shipping to all Facebook Fans, going outside their eCommerce boundaries. The results? More engagement, more conversion, more visibility.
So, What's Included in the Cost of an eCommerce Website Development?
In this instance, it's clear that eCommerce website development costs cannot be determined in just one hour.
If your goals are to start an eCommerce store, knowing how much to spend is the first thing you should have in mind, so you don't end up overspending.
Having a clear budget will give you the alternatives related to eCommerce website design costs, deciding which platform is the best for you, implementing features during the development process, and more.
You can start by looking at popular eCommerce businesses and calculating those eCommerce websites' costs by comparing them.
Which eCommerce platform are they using?
Do they have tools or add ons that fit your needs?
Did they find effective hosting solutions?
Are they using a custom content management system in their strategy?
How vital are SEO features to them?
The importance of competition analysis is greater than ever when it comes to determining the pricing of eCommerce stores.
Still, if you feel lost and don't know how to proceed, worry not – we will explain to you in a detailed way all the costs during all parts of the process.
Web Hosting Costs for your eCommerce Site
The first thing you need to do when starting an eCommerce website is investing in some behind-the-scenes architecture.
The domain name of your website is the web address where your store will live. At this point, you probably have thought of the domain name of your online store, so let's assume that process is over.
Secondly, eCommerce's hosting will be the place where all the data related to your business is stored. Hosting costs can vary depending on the type of provider, so be sure to check this out carefully before proceeding with a certain provider.
You will also need an SSL certificate to provide your website with the required security for your and your customers' data.
Hosting Costs for SaaS Platforms
If you are not a tech user and don't have time to dive deep into the programming world, you could opt for a SaaS solution.
We must mention SaaS solutions because most of them allow you to acquire a domain name and a hosting service through them.
However, the biggest advantage of popular providers like Shopify, BigCommerce, and Magento is the fact that you don't need to install any eCommerce software to manage your store.
It is safe to say that most people tend to use SaaS solutions over other alternatives due to their ease.
In this image, you can find a price comparison between two of the most prominent SaaS solutions.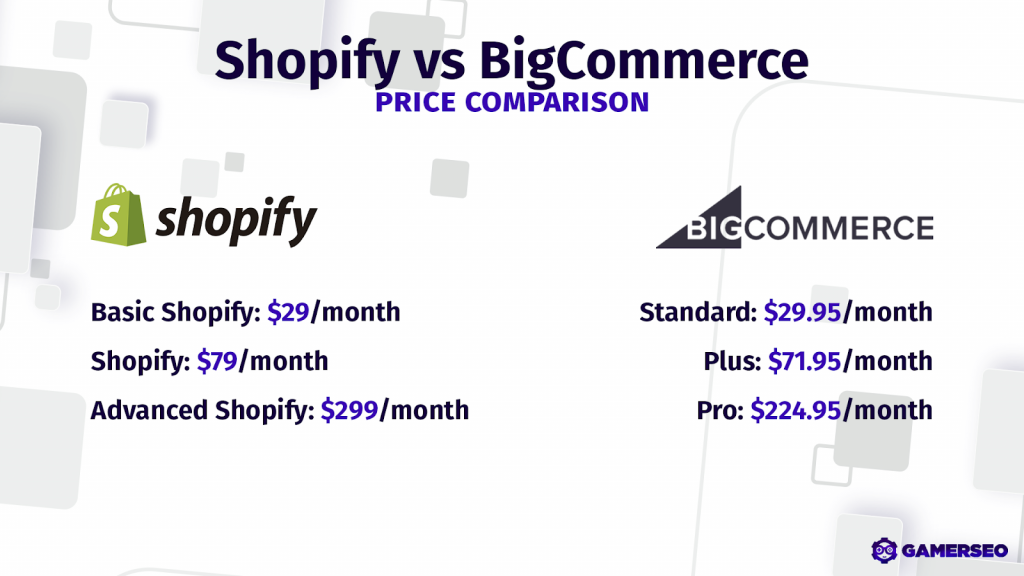 Naturally, every plan is different from each other, so make sure to check the detailed descriptions to answer any possible doubt you might have.
Hosting Costs for Self-Hosted eCommerce Website
If you have the necessary technical expertise to opt for a self-hosted solution, then go for it.
In this case, you'll be required to install the eCommerce software directly on your server and manage it all by yourself.
Do not despair – you don't have to be an expert in software development to achieve your expected eCommerce presence. However, you might still need an eCommerce developer for more specific tasks like integrating your tech stack.
Naturally, unlike the previous options, you will need to pay for the domain name, hosting, and SSL Certificate separately.
Still, there are some significant advantages of choosing a self-hosted for a basic eCommerce website:
Freedom: you can build your custom eCommerce site the way you like. Although most eCommerce platforms offer customization, it is nothing like having a self-hosted solution for our business.
Saving money: we know that eCommerce website prices can vary depending on your specific needs, but a self-hosted solution will definitely be an eCommerce cost at the end of the day.
No limits: you will be able to make unlimited sales, add as many products as you want, and use your preferred payment gateway platform.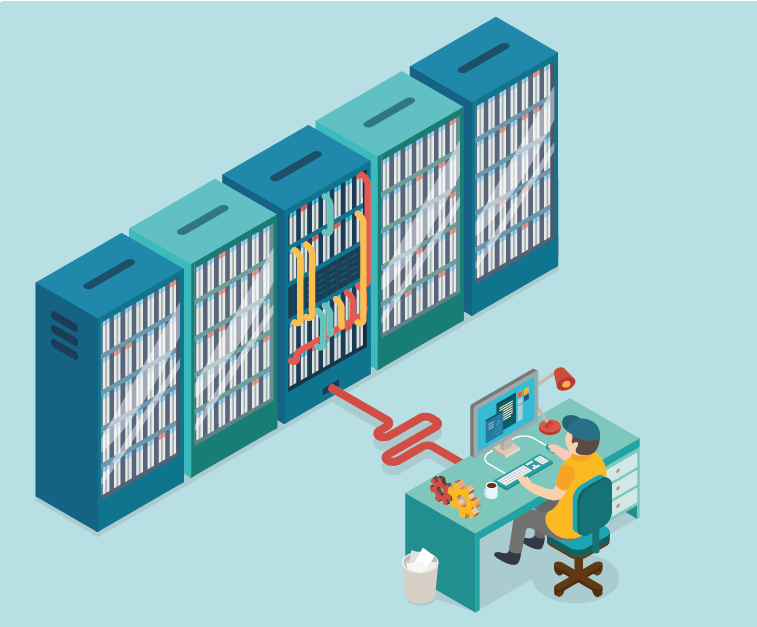 Source: hostgator.com
What is WooCommerce?
WooCommerce is the most popular platform for eCommerce in the world. It powers millions of small and big eCommerce websites. And if you want to use it, you should know it's free.
Basically, WooCommerce integrates with WordPress, which is also the most used CMS out there (even though it is not essentially an eCommerce CMS).
Here you can appreciate detailed statistics related to WooCommerce around the world.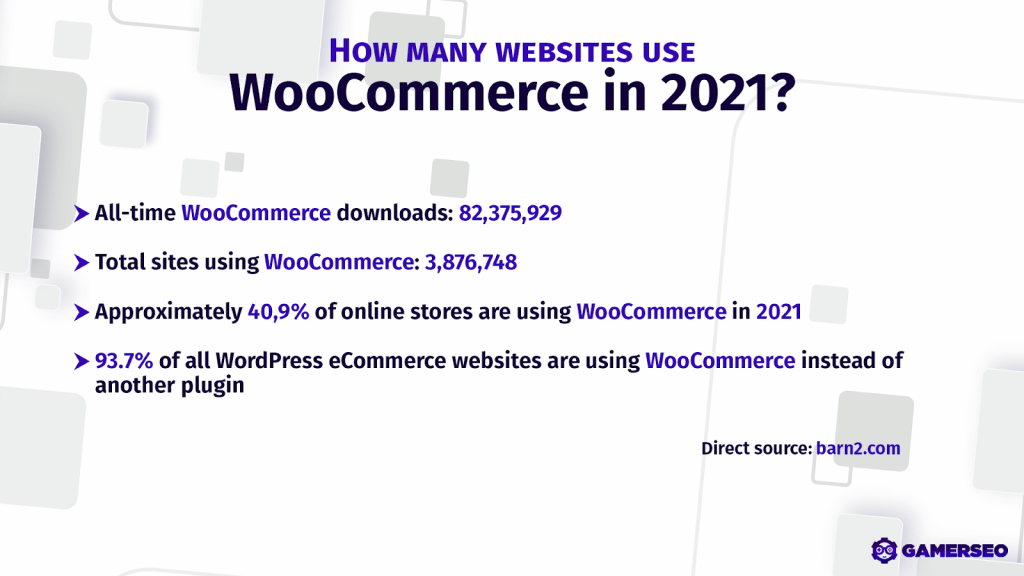 Therefore, WooCommerce will allow you to turn your WordPress website into a functional eCommerce store in a blink of an eye.
Having this plugin is amazing to improve the product management process, manage each customer's email address, and take control of your products with its integrated inventory management system.
So, if you are looking to have a self-hosted eCommerce website in order to reduce the development cost, this might be the right choice for you.
What if You Have a Big Enterprise Business?
As we already mentioned, the size of your store will be crucial when determining the eCommerce website pricing. If you have a busy site that receives thousands of visitors every day, your overall requirements will definitely increase.
It's vital to find a solution, so you don't lose traffic due to technical issues. Every single shop page must load as soon as possible to keep your audience inside your website.
Therefore, your hosting costs will increase while your eCommerce keeps getting bigger.
In the beginning, you can start paying just $20 per month, but when the time to switch to a bigger hosting plan comes, the price can increase up to $1000 per month.
Hopefully, you will be making enough money through sales to justify this new expense.
Software Costs for Your eCommerce Website
The components of most eCommerce stores are very similar. You need carts, checkout pages, payment processing platforms, and more.
You need more than just a website developer to create all of this. This generates the need to rely on solutions specifically built for eCommerce stores.
We know that SaaS solutions like Shopify and BigCommerce start about $30 per month, and they include almost everything we need to start our business.
Either way, these prices are mainly designed for small and medium-sized businesses. You can also pay per year if you want, but if your sales increase, then you will need to upgrade to a better plan as soon as possible.
But let's say that you have a big enterprise business. In that case, it is evident that you will need constant website maintenance, unique shopping journeys, a diverse product catalog, and more.
The average cost of setting up a website like this is $5000 and up. But that's not everything – you will need to pay approximately $2000 per month to maintain your site up and running. Organization is the key to achieve your business's goals.
eCommerce Website Design Costs
Okay, so you already have your domain name, your site is hosted, and the SSL certificate is ready.
Well, this isn't over yet. Design development is one of the most important parts of creating an online store.
You can't just place your products and expect them to sell. You need to choose a layout, design the overall flow of your website, take nice shots of your products, and more.

BigCommerce Design Costs
Most SaaS solutions offer paid and free themes for their users. BigCommerce allows you to choose between 12 free themes and more than one hundred paid themes in the store.
Each theme can be customized so you can implement an intuitive user interface, add your business logo, custom colors, etc.
You can also upload custom-made themes to BigCommerce by hiring official partners or freelancers to do it for you.
WooCommerce Design Costs
You can hire a specialist to create a custom development design for your WooCommerce powered eCommerce.
The biggest advantage of WooCommerce is the incredible level of flexibility that it offers when it comes to customizing your website.
Remember that WooCommerce is built-in with WordPress, so the possibilities are endless. You can expect to pay $99 for premium designs and up to $5000 for custom designs.
Shopify Design Prices
Shopify integrates built-in tools to customize everything about your store theme.
The thing is that when you compare the number of free themes on Shopify to the one we have for WooCommers, it's a tiny number.
Nonetheless, you can pay for premium themes on Shopify. The usual price for a premium theme is $160, but you can find third-party themes marketplaces where the price range starts as low as $59.
Lower and Higher Cost Designs
If you don't want to increase the total cost of the design, go for a free solution. However, if you don't customize your website as you should, you might end up not getting the attention you need for your audience.
On the other hand, if you want to provide your site with a competitive edge, a custom design is the best option for you.
This will be a game-changer for your business because you will probably be different and better than your competition. The overall pricing of a custom website starts from $1500 up to $6000 if your site is average-sized.
Payment Processing Costs for Your eCommerce Websites
Not all people consider payment processing costs initially, but you must include this while making your budget planning.
The payment gateway that your eCommerce store will use depends on the platform where your site is hosted.
We would love to receive our money directly from our computer's screen, right? Well, so far, that's not possible yet.
This doesn't mean that getting money from sales is hard. In fact, it is easier than many believe.
Here you can see the cost of the transactions for using the most popular eCommerce website payment processing options: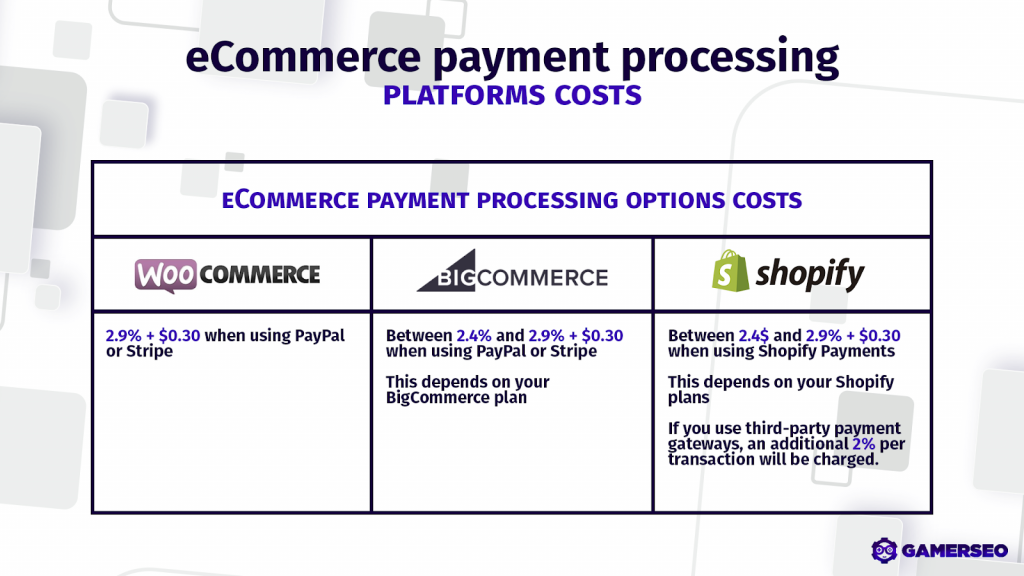 WooCommerce is open-source software so that it can integrate many different payment platforms. If your eCommerce uses WooCommerce, you can basically feel free to use the payment gateway service you want.
BigCommerce also allows business owners to receive payments via popular methods such as PayPal and Stripe.
Shopify, on the other hand, offers a payment platform called Shopify Payments. This gateway lets you accept credit card and debit card payments on your website. Besides, you can also include regional or cryptocurrency payment services if your site is created with Shopify.
Search Engine Optimization (SEO) Costs for your eCommerce Website
It's crucial to improve your website with SEO strategies to show up better in search engines.
If you want your eCommerce to grow, you need to be able to attract customers that constantly use Google or other search engines.
If users can't easily find your website, your business will not succeed. Implementing an optimal search functionality in your webpage is necessary for clients to find your products, but having SEO features built into your design will bring you excellent results over the long haul.
READ ALSO: How to Choose SEO Agency – 6 Things You Must Know
SEO Agency Costs for eCommerce Websites
It is not a secret for anyone that eCommerce search engine optimization requires a monthly investment. 
Ranking well in Google requires a lot of effort and ongoing work; you need a whole team to accomplish this task.
It doesn't matter if you created the most beautiful eCommerce of them all; if you don't get to the right people, your competitors will destroy you.
The average cost of an SEO agency starts from $1000 to $5000 per month. Either way, it's necessary to perform an effective SEO Audit in order to understand what's best for your website.
Content Costs for Your eCommerce Website
Time is money. That's a fact that can't be avoided in our modern lifestyle. Yes, you need to write the copy of your eCommerce and make images to make it look better and attract more users, but do you have time to do it all by yourself?
If not, you will need to hire a team to perform all content creation tasks related to your eCommerce.
You will need a good copywriter to create the product descriptions and blog posts.
Additionally, you need professionals to take care of the product images and the creation of multimedia content.
Content marketing will always be worth the investment. Learn why.
The cost of hiring professionals can vary a lot depending on the country where your business is based. Remember that content goes beyond your website limits; you should also focus on your social networks.
Either way, if you really want to build an eCommerce presence, it's fundamental to perform a good content marketing strategy to provide the users with more than just products for sale.
Responsive Design Pricing for your eCommerce Store
It's not a matter if you should implement responsive design for your website; you MUST do it.
It doesn't matter if you are selling video games, clothing, or furniture; you will have shoppers looking at your site from their mobile devices.
This is a fact and can't be ignored. Cutting out mobile users is a big mistake that can jeopardize all the efforts made on your website. Not convinced? Check out these statistics:
Imagine that a user found your eCommerce website thanks to your content marketing, SEO, and general efforts to create a good eCommerce website.
But there's a problem – they are visiting your website via mobile and not via laptop. If the shopping experience is not adapted to mobile devices, the eCommerce functionality will not be the desired one.
Therefore, the users will leave your site and go to buy products from your competitors. eCommerce responsive website design pricing costs from $3000 to $5000, but believe us – you need to make the investment.
Here you can see some tips on how to improve the mobile experience in your eCommerce site: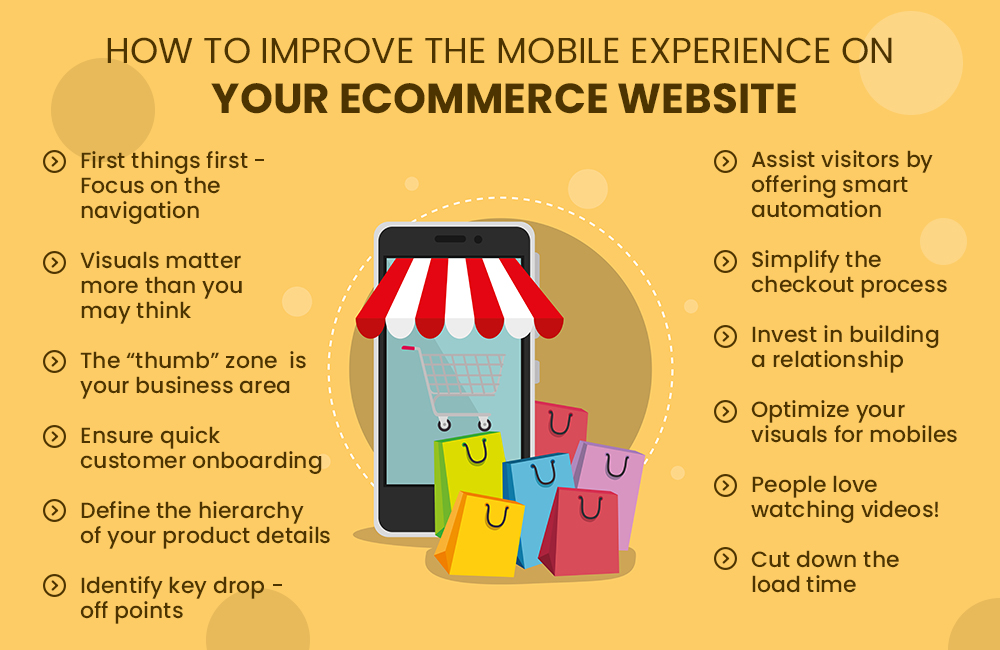 Source: qualdev.com
Conclusions and Final Thoughts
Creating an eCommerce website from scratch won't be cheap. However, crafting a detailed plan will show you the path you need to follow according to your budget.
Here at GamerSEO, we are ready to give you a hand to get your eCommerce store where it belongs. So, if you want to improve your conversion rate but don't know how to proceed, then you have arrived at the right place on the internet.
Finally, how much does an eCommerce cost? Here's a table with all the estimated costs gathered in this article (all prices are in USD).
Hosting costs (SaaS solution)
$29-$250 per month.
Hosting costs (Self-hosted solution)
$2.99-$200 per month – you can pay up to $1000 per month if you have a big eCommerce store.
Domain name
$10-$20 per year or included in the plan for SaaS alternatives.
SSL Certificate (Self-hosted solution)
from $69 per year.
SSL Certificate (SaaS solution)
$29-$299 per month (included in the plan).
Web design (SaaS and Self-hosted)
$0 for free templates – up to $5000 for custom themes.
Payment processing platforms
from 2.4% + $0.30 for transaction to 2.9% + $0.30 for transaction depending on your plan and chosen method.
SEO costs
$1000-$5000 per month, depending on your needs. Nonetheless, for big companies, this amount can go up to $100,000.
Add-on costs (if needed)
free-$1000
Content costs
It depends on how many professionals you need in your team.
Responsive design costs
Usually from $3000 to $5000 in total.
Total Setup
$0-$5,000 + a lot of time and effort or
$5,000->$50,000 if you let professionals do it all for you.
Are you looking for someone who can help you with SEO efforts and content creation in terms of eCommerce? Feel free to contact us via this form as our experts would love to help you!
FAQ
What are the Costs of eCommerce?
To determine the cost of an eCommerce website, it's necessary to consider factors such as web hosting, domain name, web design, SEO strategies, responsive design, and more. The average total cost can vary from $3000 up to $30,000.
Can I Build My Own eCommerce Website?
If you have enough time, then yes, you can do it. Either way, you need to customize it enough in order to be appealing to your clients.
Is Shopify Good for Beginners?
Shopify is great for startups and beginners. It makes the setup process easy, but it will need you to invest a lot of time and effort.
Copyright 2021. All Rights Reserved.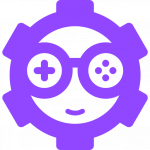 Marketing Director with over six years of experience in the field. Managing teams carefully and out-of-the-box thinking is his main factor in growing businesses through the right marketing practices. His Outreach Specialist background helps him to develop highly converting and organic campaigns.