The gaming industry is growing at a pace that's immensely difficult to follow. And that's a fact.
In 2016, it was predicted that the video gaming industry would be worth $90 billion in 2020. The rapid growth, however, has overwhelmed all the watchers. According to a Statista report, in 2020, the video game industry was worth $150 billion!
Other industries more frequently notice the impact of games on today's world, which is why they are adapting gaming elements to their development strategies. These activities allude to the concept of gamification, which isn't innovation at all. However, before gaming became so popular, gamification wasn't so widely used as today.
But what is gamification?
How does gamification work?
What are gamification elements?
How exactly do companies use game mechanics in their strategies?
We are going to answer all these questions in today's article.
Gamification: Definition and Benefits
Gamification is the implementation of the elements of game design and game principles in non-game contexts. The use of game-related activities and processes helps to fix issues by applying the characteristics of game elements.
Game-like elements have been used to educate, entertain, and engage for hundreds of years. Just think about your childhood, when you were rewarded for doing small household chores by your parents. Nowadays, gamification is successfully applied in business and marketing campaigns of small businesses and industry giants.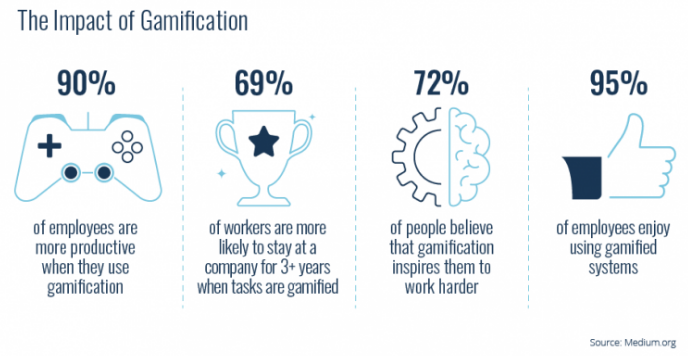 The main benefits that a successful gamification strategy can bring for your company are:
Increased employee engagement and user engagement,
Better customer satisfaction,
Ability to monitor work progress,
Increased productivity and employees' satisfaction,
Long-lasting employee loyalty.
Common Gamification Elements
Many companies are adapting hundreds of gamification techniques and gaming mechanics to:
drive user engagement,
increase the company's performance, and
turn mundane tasks into new achievements and next-level challenges.
Let's now take a look at a few examples more closely. It might give you some ideas on achieving your own goals and transforming your work environment into a gamified experience.
Progress Bar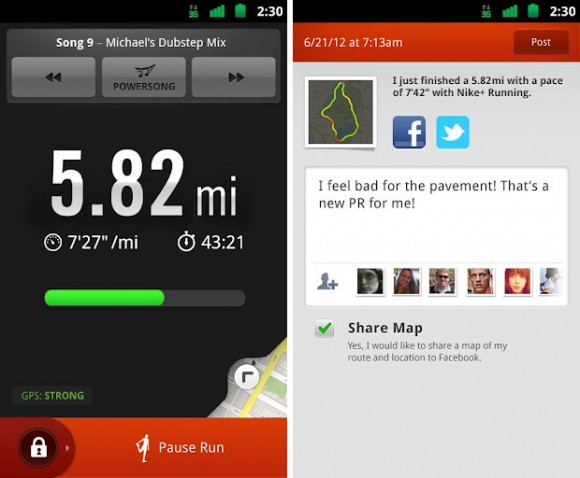 People are highly motivated to accomplish goals. In gamification, accomplishment makes the community feel like they are making progress and improving themselves. Progress bars design shows when the person will complete the task or gain access to the next level. These factors motivate clients to get more engaged and involved. As for fitness apps, users also share their statistics on social networks, which gives an additional awareness boost for the brand. 
Progress bars, or completeness meters, have already been employed by companies like Dropbox, Google, or LinkedIn.
Achievement Badges
Gamification badges are forms of rewards used in education as a motivation for learners. Of course, this system doesn't aim at students only. It can also be successfully used in a corporate environment.
Moreover, eCommerce platforms use achievement badges as an incentive to join and participate in loyalty programs. For example, collecting five badges gives customers a discount on the next order. That, in turn, encourages them to make subsequent purchases of products or services. This way, your brand may receive loyal customers.
Thus, it doesn't matter if it's a student who just got a great test score or a customer who purchased another product. Badge systems let people know that their success or loyalty has value and is appreciated.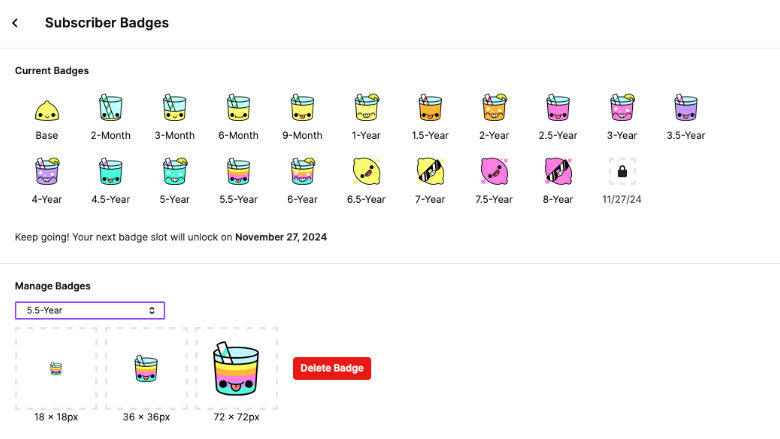 Here's a perfect example. On Twitch, viewers of a given channel can subscribe to it as a form of support to their favorite streamer. As they accumulate the subscription time, they reach milestones. The milestones are customizable so that content creators can thank viewers for their continued support with unique emojis and icons.
Leaderboards
Leaderboards are a design element of gamification. They are a great tool to improve productivity, engagement, or learning. However, if misused, they can also demotivate more introverted employees who aren't keen on competition.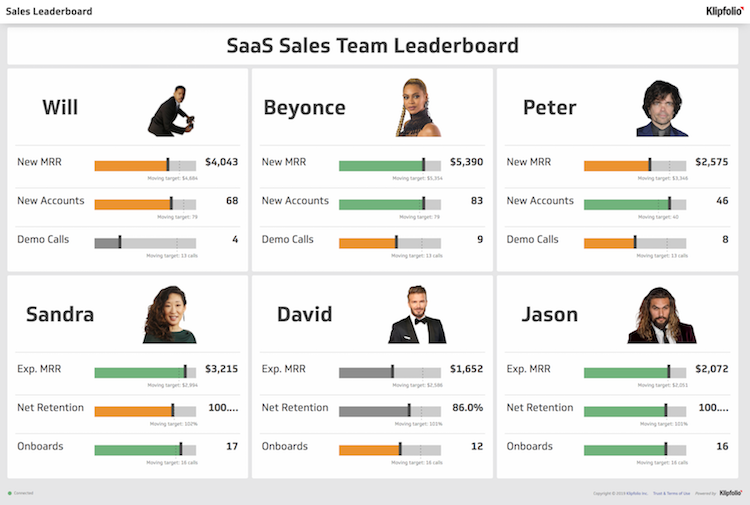 Thus, you should slice your leaderboard to let different employees rank high on other work aspects or skills. Taking care of all employees should be a core of proper planning of leaderboards. Don't focus on the top players alone, as this may negatively impact your other employees. Thus, the good idea is to reset the leaderboard after a set period. This will give new team members a fair chance against veteran employees.
Gamification Examples
We have already discussed what gamification is and what small wins it can bring to your business. Let's now look at examples of gamification to see how brands utilize this marketing tool to achieve their performance goals.
The Samsung Nation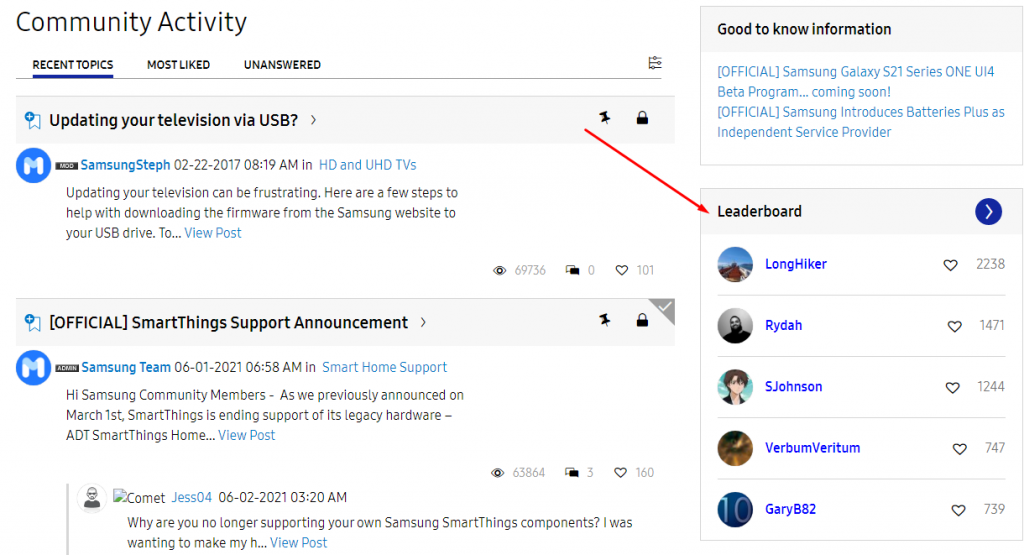 In 2011, Samsung created the industry's first gamified corporate website Samsung Nation. It lets users earn points, unlock badges, and get featured on leaderboards for completing activities. These include writing reviews, giving feedback, watching videos, and participating in a blog. As a reward for collecting particular numbers of badges or points, participants have the opportunity to win various prizes, including Samsung products.
Steam Trading Cards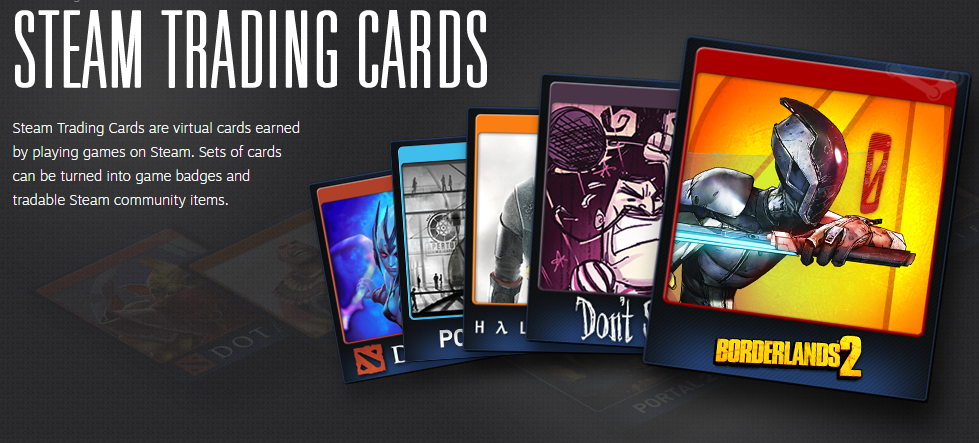 Steam Trading Cards are virtual cards earned by playing games on Steam. They may be crafted into badges that grant rewards. Players can collect a set of cards to earn items that help them customize their Steam profiles and show off their gameplay. Crafting badges earns you experience points. That, in turn, increases your level and unlocks various Steam benefits.
HP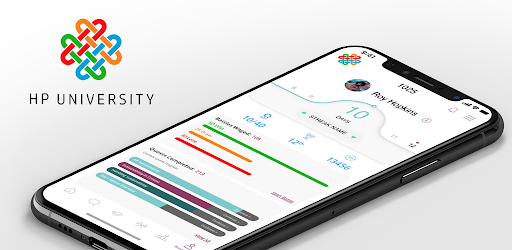 HP decided to launch a mobile app project called The HP Uni App to train sales teams on cybersecurity topics and increase sales knowledge. The app delivers regular training and lets users compete in player vs. player knowledge battles.
Basically, the rules are simple. The more battles you win, the more points you earn, and the higher up The HP Security Cup league table you'll rise. This proves that a creative gamification program can increase engagement by turning boring tasks into fun and absorbing and motivating challenges.
Examples from Different Industries
However, having a gamification system isn't limited to game designers or companies connected with the gaming market and new technology. Some examples of companies and institutions outside our world that launched a successful gamification marketing campaign are:
US Armed Forces – the US Army developed an app to serve as a recruitment tool.
Starbucks Rewards – Starbucks customers can use smartphones to earn points or "stars" with every purchase and redeem them for specific items or prizes.
M&M's Eye Spy Pretzel – M&M's launched gamification in their social media strategy to promote their new pretzel-flavored candy. The campaign allowed users to play a simple 'eye-spy' game where the task was to find the small pretzel hidden among the M&M candy.
Duolingo is an app that facilitates learning a new language. Pretty much the entire application is designed as a game. Users earn experience, extend streaks, unlock achievements, and so on.
Conclusions
Gamification is a great tool to achieve various business goals, from educating your employees to boosting the engagement and loyalty of your target audience. Participation in a gamified experience can be performed by completing enjoyable tasks or getting involved in the competition.
Would you like to gamify certain aspects of your business? Feel free to connect with GamerSEO experts via this form! We will help you choose a gamification technique that would perfectly fit the goals of your organization or workplace.
FAQ
What is gamification used for?
Gamification can be used for a variety of goals, for example:
Increasing employee and customer engagement,
Boosting customer satisfaction,
Monitoring work progress,
Improving productivity and employees' satisfaction,
Building long-lasting employee loyalty.
What companies use gamification?
Gamification has been used by companies from different industries, for example, HP, Samsung, Duolingo, Starbucks, Nike, or Target.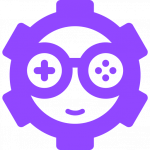 Full-time workaholic with four years of experience in Content Writing and Copywriting. Creating texts that bring sales, content that's worth reading, and paying attention to detail is his key to provide quality and results. On-page SEO enthusiast and voice-over in his spare time.