Nowadays, it is vital to establish trust around our business if we want to be one step ahead of the competition.
Our potential customers and our existing customers are looking for more than just buying products and services. They want a voice to solve their concerns with honesty and efficiency.
But to earn trust, we must look beyond our sales and clients to understand that customers' trust is based on creating a unique experience and meeting all the buyers' personal expectations.
Forget for a moment about the monetary goals of your commerce and focus on delivering passion, credibility, and the willingness to overcome users' issues.
So, where should we start to create trustworthy companies? After reading this blog post, you will know:
How to develop customer trust;
The importance of business partnerships;
How to build exceptional customer experiences;
Factors and tactics to gain trust and establish a personal connection in our websites.
Why are Business Relationships Crucial for Your Company?
Business professionals understand that it is in their best interests to demonstrate their businesses can actually fulfill promises.
The perception of trust produces an air of confidence for most people.
Each client is different from the other, but every person who needs a service or a product knows that there are many options to choose from.
Hence, why should your web visitors turn into new customers?
Business relationships are not just about taking care of your employees or your partners.
It is crucial to determine how we can create a consistent effort to provide our clients with results based on trust.
Thus, the most you focus on business relationships, the better your brands' results will be.
Trust is a two-way street. You will produce more sales, and your clients will be pleased.
Your Customers will Value Having a Trusting Relationship with your Business
We are all customers.
It doesn't matter if we are talking about the gaming industry or the digital marketing industries. We all spend our money on business, and just like our own customers, we all research before selecting a company.
That's why there's one essential word for customers: loyalty.
A trusting relationship leads to loyalty, and loyalty leads to higher conversion rates.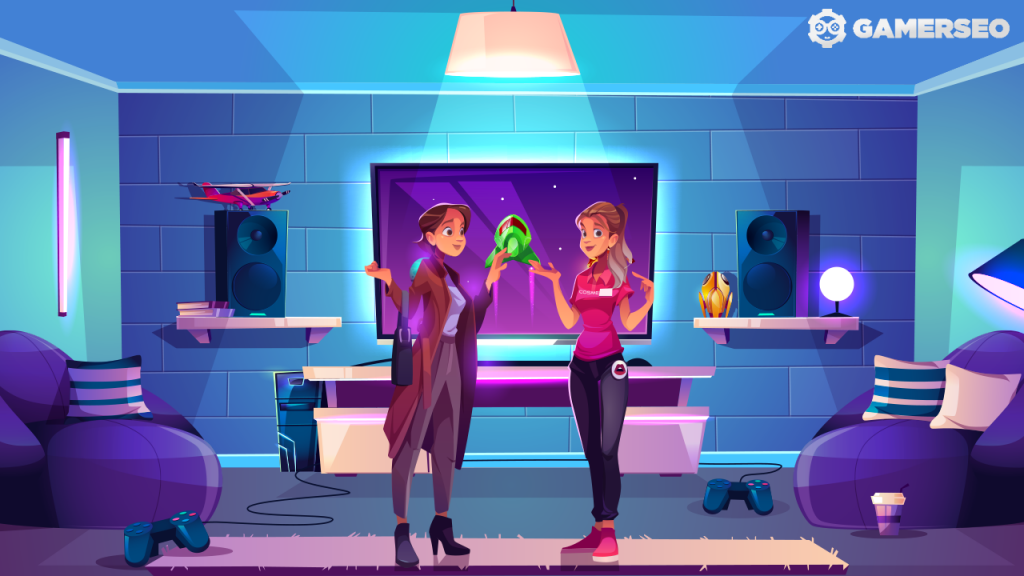 It's simple math. Naturally, the truth is that we all want to enhance our processes to offer an amazing experience for each visitor, but in order to achieve this, we must go one step beyond.
Either way, being efficient increases trust. This is a fact that every professional knows, and we can't avoid it.
So, don't commit any mistake and check out these seven tips that will lead your business to success!
7 Ways to Build Trust to Your Brand
When we are creating a new website, we tend to think more as entrepreneurs than consumers. Even a small business and start-ups need to have a wide understanding of the users' needs before thinking about sales.
At the end of the day, we want to build trust with human beings.
Of course, each stage of the sales process is important for the well-being of our company. Still, every website visitor expects to receive quality service, commitment, and good communication from the provider.
READ ALSO: How to Increase Sales in eCommerce [12 Data-Packed Ideas]
Engage on Social Media
The first step to provide your brand with personality is creating social media pages to engage with the audience.
Nonetheless, certain people will feel that your message might not fit in certain social platforms.
Thus, the importance of knowing where our audience is will allow us to control and explore the best ways to keep our visitors engaged.
Asking them to participate and to communicate with you is the key to finally being heard and understood.
A fantastic way to do this is by telling stories through Instagram and Facebook. Take a look at the following example: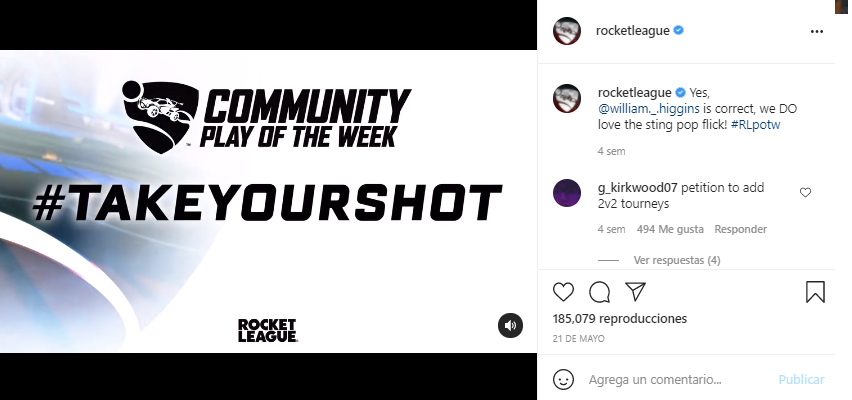 In this case, the company Psyonix, creators of the popular multiplatform game, Rocket League, created a campaign called "Community Play of the Week."
They want to hear gamers' stories in the form of their best plays playing online solo or in a party team.
This allows users to connect with the brand while creating a deeper connection that eventually translates into honest trust. It's a win-win situation for both parties.
Show Testimonials and Case Studies
If you are able to demonstrate that you have actually been an efficient provider for people in the past, this will help you gain trust in the long run.
Looking at each benefit that previous customers received will help new clients to avoid mistakes and serve as a way to know they will receive what they are looking for.
Naturally, presenting proven results guarantees that you are able to keep a promise. Therefore, reading case study examples is an easy way for users to go forward with your services as they worked for previous customers.
On the other hand, remember that people also consult review sites such as Trustpilot and Google Reviews.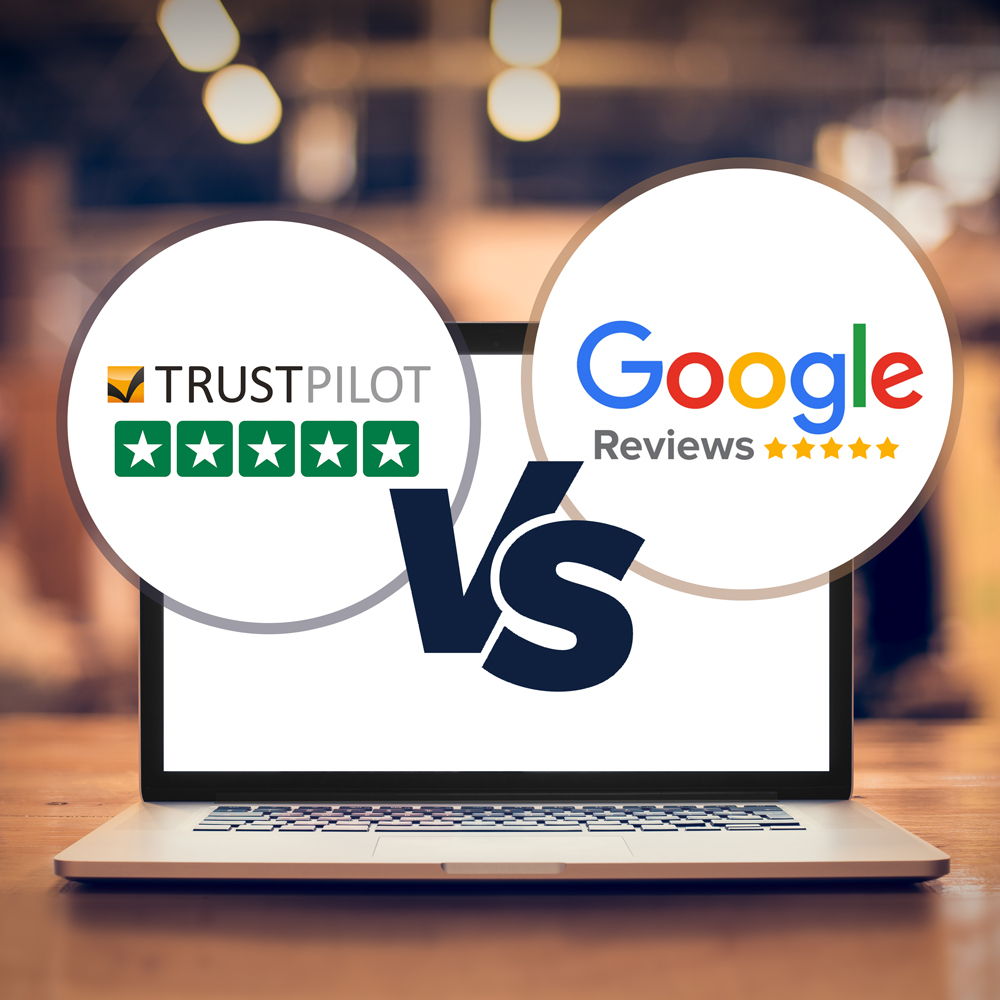 No one wants to have negative reviews, but your company needs to have the ability to solve complaints if they appear.
There's always a risk when you allow your clients to write reviews of your company, but, ideally, it is always good to respond to all reviews even if you disagree with them.
This principle is amazing to build trust over time. Don't assume that every customer will always leave a good review, but it's in your best interest to support those who were not totally satisfied with your service to improve in the future.
Build Mutually Beneficial Relationships
It is utterly necessary to manage our internal relationships properly, so people know they are making the right decisions when working with us.
We must recognize what our customers, coworkers, employees, and managers expect from us so we can transmit our real value.
At this point, it's clear that building respect is common sense when it comes to wanting people to trust and care about you.
Let Customers Contact You Easily
Companies have an imperative need to answer all the queries that might pop up visitor's heads.
One of the most critical parts of the sales funnel is answering all users' questions to make them move to the next buying cycle.
Therefore, your contact information should always be clear as water. In addition, consider that customers might contact you via call or chat, so be sure to have an employee ready to solve problems.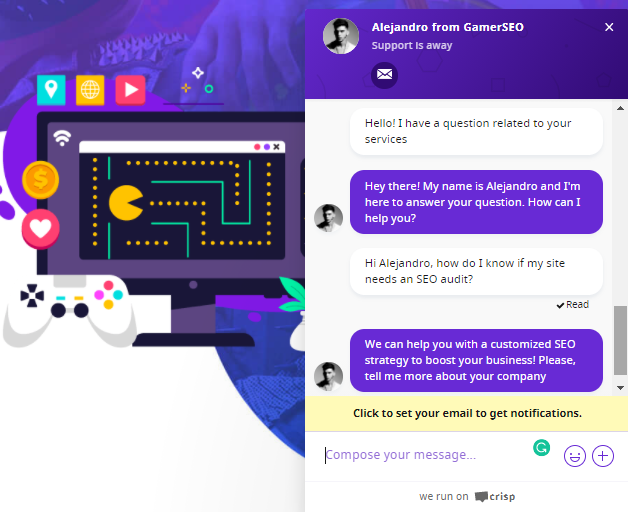 You also must share information regarding your email address and other operating channels to facilitate the process of getting in touch with you.
This is taken as a sign of willingness to fix problems, something really valuable when it comes to building trust.
Deliver the Unexpected
If you delight your customers with surprises and amazing energy, trust will be built.
Think that clients have a load of companies to choose from, so if they are willing to invest in yours, they should get more of what they are currently expecting.
This will result in customers telling others about your outstanding efforts to deliver more.
What will happen is that you'll begin to create two amazing things around your business: trust and love.
Provide them with a better service, make them save more time, and create a convenient environment for your buyers.
Just remember this famous quote from George MacDonald: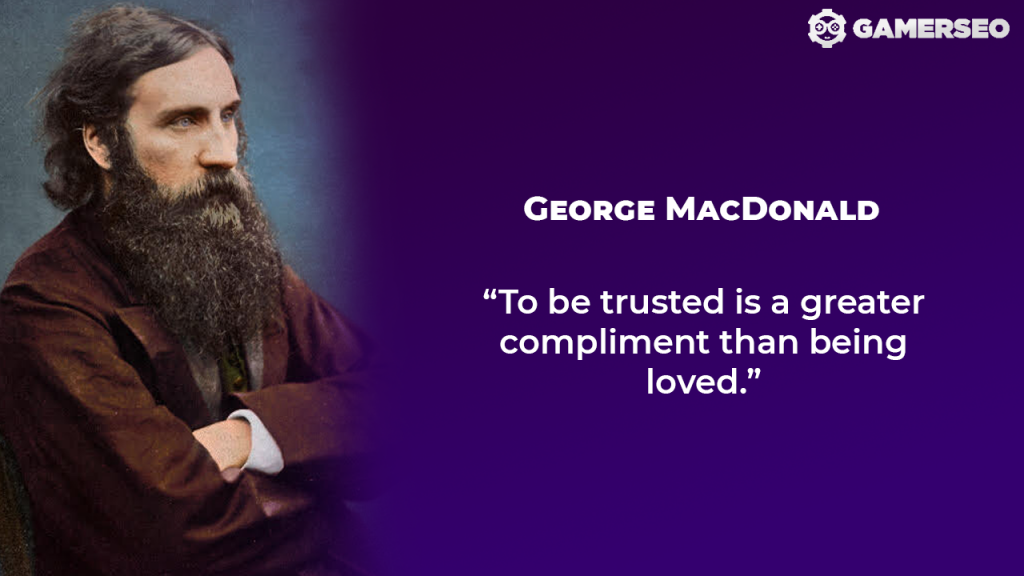 Invest in your Digital Marketing Strategy
A company that takes care of itself will always be seen as a trustable organization to work with.
Imagine what would happen if you had an ugly, empty and unoptimized website.
Clients will understand that the lack of professionalism translates into not receiving the quality they are looking for.
Content marketing, branding, SEO, and other digital marketing strategies are the vehicle that will get you where you need to be.
READ ALSO: Why Invest in Content Marketing: 8 Data-Supported Reasons
Test what works for your business, implement it and observe the results. However, it is wrong to assume that marketing and advertisements are the pillars of your company.
Yes, you need to look nice enough to catch users' attention, but what is going to make them really trust you is the way to provide your products and services.
In this case, we must act as a company willing to balance customer service with appropriate marketing strategies. It won't be easy, but it will be worth it.
Trust Your Staff
Usually, a company is only as strong as those who work for it. Clearly, customers are one of the most important factors for our company to grow (if not THE most important), but taking care of our employees is vital to offer outstanding customer service.
Happy employees work harder – that's a fact. As a business owner, you need to show your staff that you trust them.
Of course, it's not about making them abuse your trust – all the opposite. As we mentioned before, trust is a two-way street.
What happens if you don't provide your employees with the trust they need? Take a look at the following example: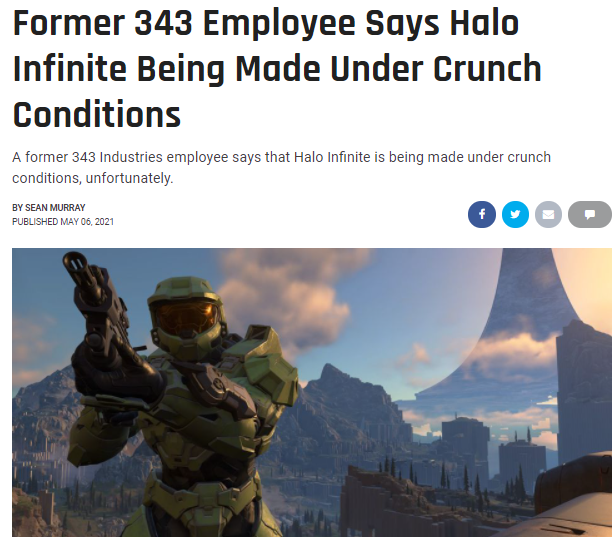 If you were an avid Halo gamer who is impatiently waiting for Halo Infinite's release, how would you feel if you read this coming from a former direct employee?
The trust you have in the game will reduce. This can seriously affect Halo Infinite's launch, and 343 Industries know it.
There obviously was a big communication problem between the staff, the managers and the different teams. It is always better to avoid these kinds of situations.
Final Thoughts
Creating trust in your business is not something optional. Now we know it's hard to develop a trusting relationship with our customers, our clients, and our partners, but it's way more challenging to maintain this relationship.
The seven tips we just gave you are just the start to crafting something unique, full of value, and suitable for all the people related to your company.
If you feel lost and don't know where to start, you can contact us, and we will help you power up your gaming company so you can have higher conversion rates in the gaming industry, thanks to the trust built with your audience.
FAQ
What is a good business relationship?
A good business relationship is based on trust, loyalty, and efficiency. It is important to create a situation where all parts involved can actually receive something beneficial from your business.
How do small businesses build trust?
Firstly, start by setting out your objectives. Listen to the community, build an online presence and be there for your customers whenever you can. This way, your small business will slowly start to build trusting relationships revolving around it.
What are three ways you can build trust with customers?
Focus on having excellent customer service to create a real impact on loyalty and retention.
Publish successful case studies and testimonials.
Be honest, transparent, and efficient at all times.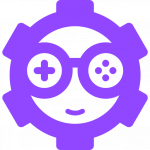 Marketing Director with over six years of experience in the field. Managing teams carefully and out-of-the-box thinking is his main factor in growing businesses through the right marketing practices. His Outreach Specialist background helps him to develop highly converting and organic campaigns.