User Acquisition, or UA, is an essential practice within any brand marketing strategy. You can reach many new users and early adopters for your product, app, game, or different product through this activity.
User acquisition works through several strategies that your company can adopt to enhance the reach out of your project. User acquisition is generally conducted by promotional offers and campaigns that encourage users to download the apps and increase brand awareness.
If you are interested in boosting your product by reaching new customers or gamers, keep reading this article. Here you'll learn:
What user acquisition is and how to increase the number of users.
The best ways of acquiring new users.
What Is Mobile User Acquisition?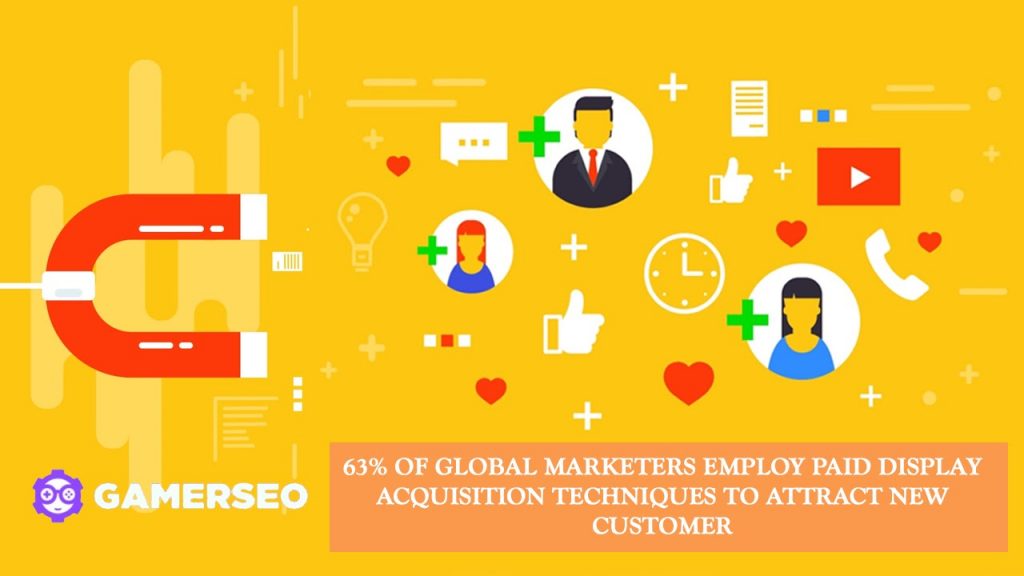 User acquisition is the process of acquiring new customers or target users for your mobile app by using marketing strategies to increase downloads and the presence of your product.
In today's world, presence in app stores is everything. If your gaming app does not have a good position on the web, we can say your gaming app does not exist.
Probably, your goal is to make your product stand out in the crowd. Then, user acquisition is what you need to reach that goal.
But getting a good position in the mobile user acquisition channels is not just putting your services in an app and waiting for the results. You will need knowledge and expertise to ace the process.
Return of investment of your mobile app is relevant; thus, your app should increase the number of customers.
In this regard, customer acquisition goes through a series of movements and data analysis to identify the most effective ways to attract new users. These movements must drive users to do profitable actions and validate your app.
Finally, user acquisition is a group of strategies whose final goal is to conduct app users to download your app via different channels, such as smart advertising.
How Is Mobile User Acquisition Measured?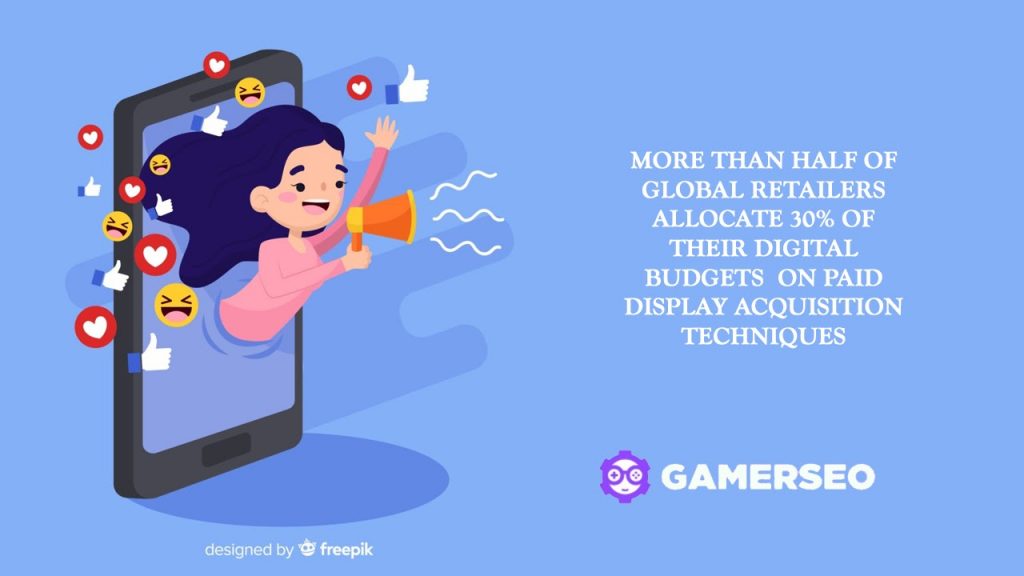 Source: appradar.com
The principal metrics to see if your mobile app promotion is working are the number of app installs and install rate.
These two metrics are the most effective ways to measure the success of your mobile user acquisition strategy. Thanks to this, you can know if people find your app valuable or not. However, it is also important to consider other metrics that deal with cost. These include:
Cost Per Install (CPI). This is not an efficient way to gain valuable users due to its increasingly expensive cost.
Cost Per Action (CPA). The cost of getting a new or old customer to convert.
Lifetime Value (LTV). The profit that a specific customer will bring to your brand over time.
Return On Investment (ROI). It's used to evaluate your initial investment's profitability or compare the efficiency of different investments.
Cost per Impressions (CPM). It's the cost per 1000 impressions, i.e., the total number of browsers that have seen your app.
Conversion Rate. The percentage of visitors that complete a desired goal out of the total number of visitors.
Customer Acquisition Cost (CAC). Total acquisition costs divided by total new customers.
What Are the Common Challenges of User Acquisition?
Technology is continuously affected by changes. Besides, the rapid development of new technologies can negatively impact user acquisition of app businesses. In this regard, UA must face the following challenges:
Ambiguous Advertising Costs. The info provided by Ad networks does not contain details or transparency about the campaign.
Mobile Ad Fraud. Because of fraud, all the traffic you measure can be fake.
Global Markets. Since the world is interconnected, your gaming app will have to face different markets of different countries and cultures around the globe.
Organic Traffic. The most valuable way through which people arrive at your app is the organic one. Of course, there are paid channels and some exceptions through which users discover your app independently. At this point, the challenge is to drive as much organic traffic as possible.
How to Choose the Right UA Channels For Your App
To answer this question, you must know your marketing strategy and how it works according to your type of app. Let's take a look at some basic steps you can make to choose the most effective channel for your user acquisition.
Be completely aware of your budget.
Evaluate your level of expertise and marketing analytics.
Evaluate important metrics by analyzing marketing spend.
Base your acquisition channel on your customer lifetime value.
Measure the time you can spend on developing UA channels.
Find the perfect balance between your budget, level of expertise, and time.
Focus on just two or three user acquisition channels.
Ways to Acquire Users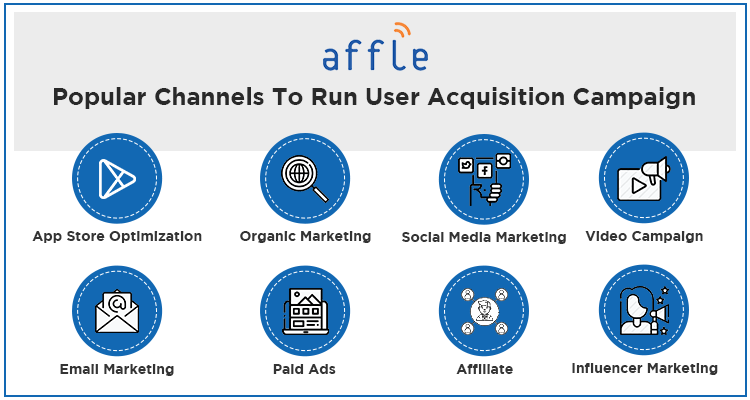 Source: medium.com
Next, we'll discuss the most common ways of acquiring new users to your mobile app. As we mentioned before, it's perfect if you choose 2 or 3 channels. The image above shows eight popular channels for such purposes.
App Store Optimization
ASO is the way #1 through which new users are discovering apps. An interesting statistic related to this point is brought to us by Statista. According to this webpage, approximately 218 billion mobile apps were downloaded in 2020.
As its name says, ASO is the practice of attracting users to download your app through search optimization. For such purposes, you should use the right keywords, titles, meta descriptions, ratings, and other factors.
Next, we have prepared a series of pieces of advice to drive a considerable number of new users to your app through optimizing your app store listing.
Optimize vital elements, such as those we mentioned before. Use main keywords in titles. Feature a good number of impressive screenshots that include alt-text. Write an engaging description that describes your app completely and can enhance your visibility in App Stores Rankings.
Address each market separately. You can use localized keywords for different markets and get thousands of organic installs. Even designing a special icon is a great idea to reach new users with a completely different way of thinking.
Optimize for both discoverability and conversions. Boosting both aspects of the business is relevant to check what works best to enhance visitors to download your app.
Paid User Acquisition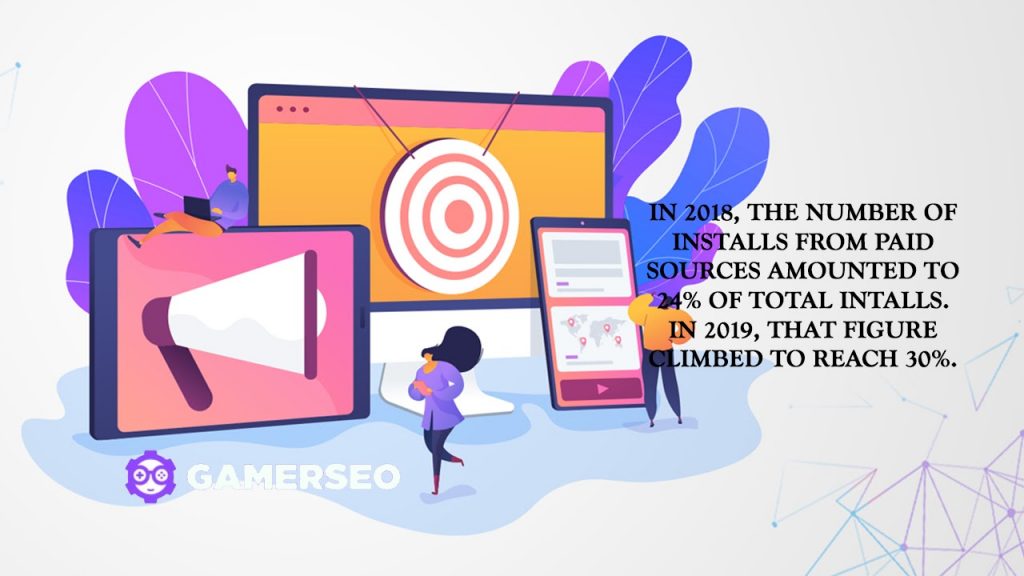 Source: aarki.com
Just like in any marketing strategy, you can try with an ad campaign, organic or paid. Through paid media acquisition, you can get leads and drive profitable actions from new users.
There are several models of paid Internet advertising. The most famous is PPC (Pay-per-click). In PPC, you pay a publisher for each time people click on your ads.
Using paid ads, such as smart banners, is a great way to get your app to the highest positions on the result pages. You can pay for appearing in mobile app marketing platforms such as Google Universal App Organic Campaigns, Apple Search Ads, or social media platforms like YouTube, TikTok, and Instagram.
Focus on audience targeting. Creating more personalized ads based on interests, demographics, behaviors is crucial to get loyal users and cut out the guesswork that can lead to wasted ad spend.
Adjusts ads for different stages. Potential customers, generally, have different convictions about downloading (or not) an app. Design your ads for different stages in the process of downloading or purchasing some product.
Social Media Platforms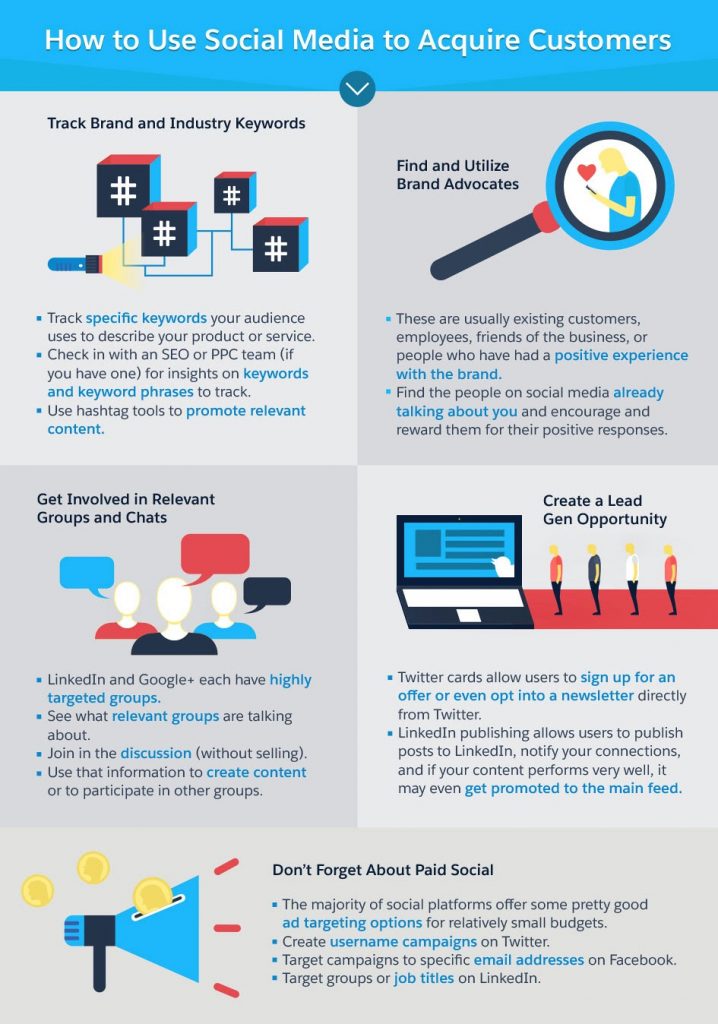 Source: salesforce.com
Social media are a fundamental part of any mobile app user acquisition strategy. Apps need to be visible where thousands of people can discover them to make in-app purchases later. For such purposes, nothing works better than social media platforms if app developers want to convince users to download their app.
Having a great presence in social media will increase the interest in your mobile app. Find the best social media platform to reach your target audience.
How? You may wonder.
Analyze the users' behaviors of that particular social media. Post on the platforms you think may be relevant for your mobile app. Also, engage with the audience via comments and discussions.
For instance, if you have a gaming app, you should consider posting on Reddit or Discord, both popular platforms among gamers.
Social media groups also represent an incredible tool when it comes to user acquisition efforts. Reddit and Facebook are the two main social media platforms for such purposes. You can start discussion boards on both platforms and talk with your mobile app users directly.
Remember to use popular hashtags on Instagram and Twitter to help increase your app awareness and expand your circle of influence.
A good presence on social media platforms means an easy way to share info and news about your mobile app. In short, this is one of the best user acquisition strategies you can adopt to increase your app downloads.
Influencer Marketing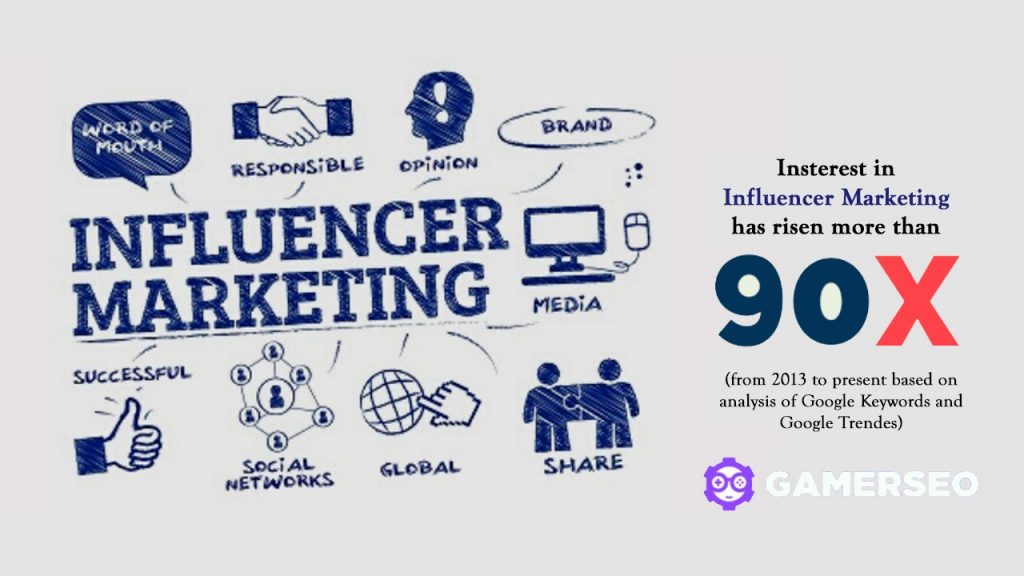 Source: antevenio.com
Most of the time, it's challenging to reach new organic users just with regular user acquisition campaigns, no matter how much you spend on it. To enter the market quickly and reach a huge number of potential users, it is highly recommended to work with an influencer who helps you with your mobile app growth.
A middle-size or small influencer who already has a good engagement rate and a significant influencer power can help you reach your goal by increasing the credibility of your brand.
Have a look at some tips you must consider when searching for the right influencer for your mobile user acquisition campaign.
Study some influencers you think are compatible with your mobile device brand and target market. You need to be selective and think of the influencer as a full partnership. Consider a few possibilities and then study which may be better for your goals.
Use the right platform. Influencers are present on several platforms—usually, more than one. When choosing the right influencer, you need to consider if the influencer in question is active on one or several social media channels.
Use a storytelling perspective. The influencer should tell their audience how your mobile app can improve their lives. Also, how your app impacts things they care about.
Mobile App PR Campaigns
Most people consider PR practices boring or irrelevant. However, nothing can be further from the truth. PR is a very creative part of becoming recognizable and positioned high in the app store rankings. Thanks to PR campaigns pointing to Apple App Store, mobile marketers, existing users, and all the involved ones, your app will boost its awareness in a short time.
PR and press coverage is another of that app's features you must consider. The proper publicity can greatly increase an app's organic downloads and boost the awareness of your app in both the Apple App and Google Play stores.
The PR process can take a lot of time if you do it correctly, but it may bring incredible opportunities. On the plus side, the cost of contacting press outlets is relatively low.
Next, we have enlisted three essential things you must consider when using this user acquisition channel:
Personalize your message. Massive emails are not so effective when it comes to reaching different media and participants. The best you can do regarding this point is to send personalized messages. This is the key to a proper PR and press coverage strategy and the reason this channel requires a significant time investment.
Target the Right Outlets. The idea here is you target bloggers, podcasters, and general content creators who create content for first users, i.e., people who try an app before it becomes popular. They are great for generating word-of-mouth marketing and growing your app's organic reach.
Create a portfolio or media kit. This instrument should include a biography of your brand, the idea behind your app, the intentions, interests, the current user base, images, videos, and some success it has already achieved. These details will help media professionals create amazing content about your app.
Tap Into the Word of Mouth Promotion – Referral Marketing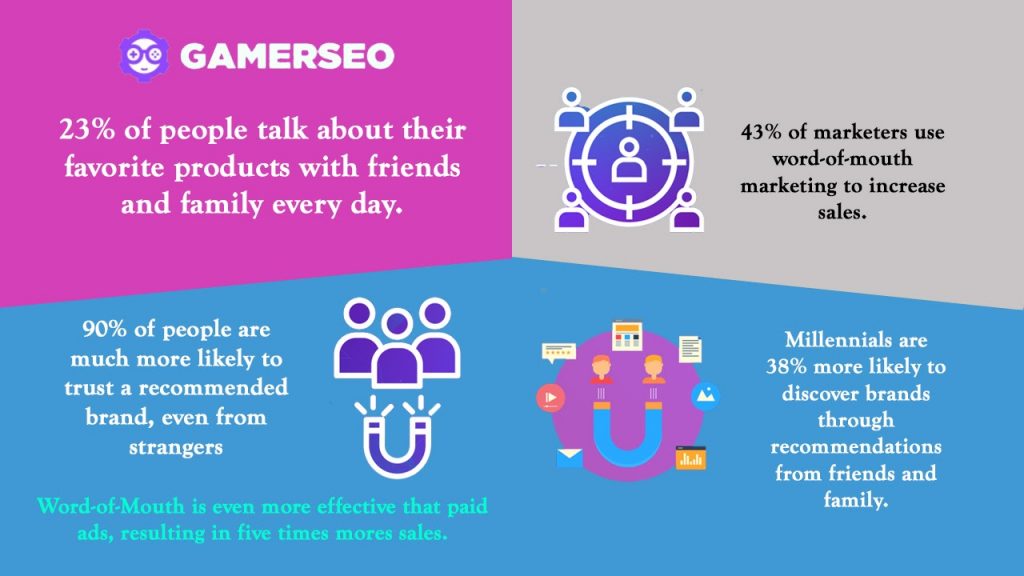 The best promotion you can do to make your app popular is boost the word of mouth promotion. Nielsen.com brings up an interesting statistic about this. According to this mobile marketing website, 92% of customers say they trust earned media, such as recommendations from family and friends, above all other forms of advertising.
To leverage the power of word of mouth and get more users through this path, you need to create a sound system of referrals into your app or game. Here's a rundown of a list of strategies you need to apply to get new native app users.
Reward recurring players for their active participation;
Offer valuable additional content;
Offer a user-friendly app;
Enable easy invite sharing on chat apps and social media;
Ensure more value with every new season;
Incorporate a referral program into your app by offering exclusive content or creating a multiplayer gamification scenario.
Increase Reviews & Ratings
Reviews are one of the reasons why customers make the final decision of downloading an app or not. The average user always prefers to read about some product before spending money and purchasing it. This way, they can assure that the product is something they want.
It is essential to get as many reviews and ratings as possible for your app to increase user acquisition.
Therefore, remember to create a feedback section where users can share their opinions about your app.
Reviews and ratings should be mostly positive. To increase the number of positive reviews and the ratings, you can adopt some strategies:
Encourage user feedback. Exceptional customer service is crucial to improving your app reviews. Give both happy and unhappy customers the huge opportunity of sharing their feelings about your app.
Showcase the relevance of user reviews and ratings. You can ask app marketers and users to share their impressions about your app by telling them that their reviews are fundamental to improving the service.
Share your app to different web media and review platforms to get people's opinions.
Use push notifications to ask for feedback.
Offer a Demo or Freemium Model
We know you want to monetize your app, but… What is an app without active users? One of the best ways is offering a freemium model or demo.
Every new user is more willing to download an app when the deal is just about installing it. This allows users of mobile devices to experiment with the interface and the service, or at least a basic version of it.
Similarly, a 'play before pay' model for games can give the user a sneak peek into the game and let them decide if they'd like to go for a paid subscription.
Free apps also get a higher rate when they are recommended to family or friends. Many apps, such as Dropbox, use similar models that allow users to first focus on experience and then nudge them to the next step.
Digital Video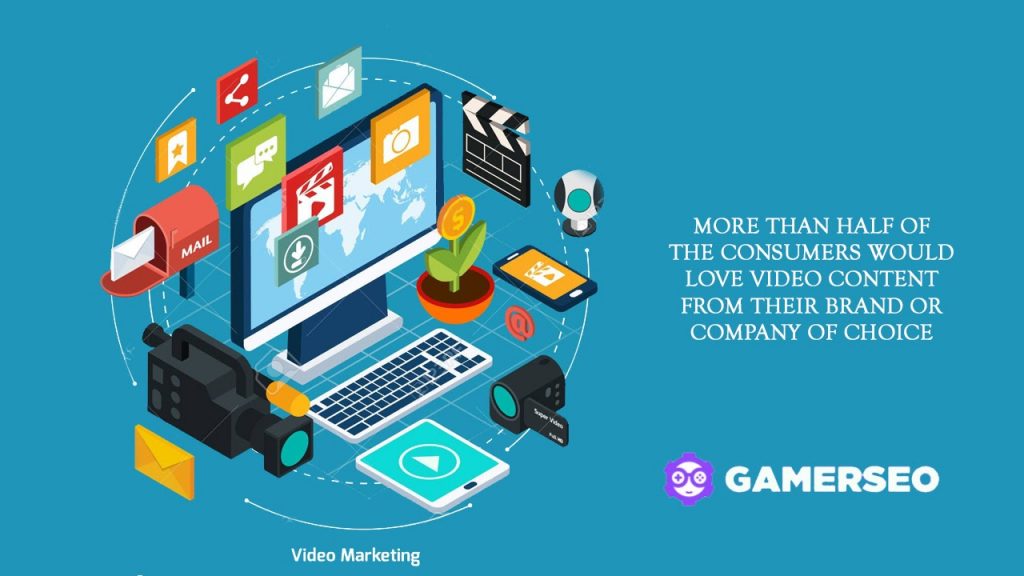 Source: es.123rf.com
According to wyzowl.com, 74% of consumers have purchased a product or service after watching a significant explainer video. Using the video content is the perfect pitch. Let's take a look at some of the main reasons why this work:
YouTube now reaches more people between 18-34 years old than any social network.
Videos are shared 1,200% more than other media, and bring visitors to your site with a 64% likelihood of converting.
30-second mobile video ads have an 88.3% completion rate.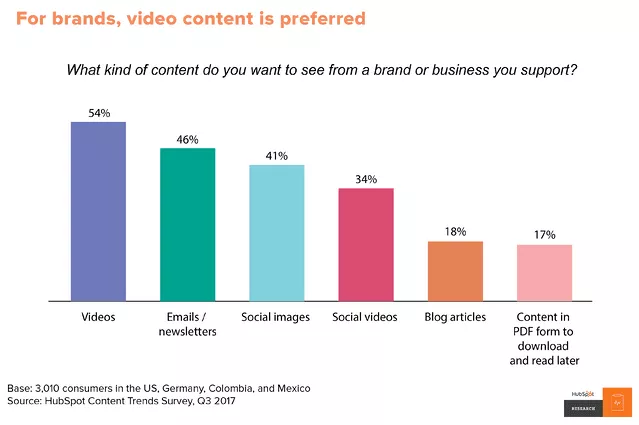 Source: markinblog.com
Alt-text: Digital video is a key component to get more downloads
Here are some tips to increase the relevance and rate of our digital videos:
Including video on your mobile landing pages will improve conversions by 80%.
Use rewarded videos that give extra streaming time, lives, or virtual currency to users who watch them complete. According to blog.mobusi.com, 80% of users opt-in to rewarded ads, with 90% customer loyalty and engagement rates.
Using user-generated content in video ads is more influential than brand-generated ones, according to 85% of app users.* Besides, this way, viewers will learn the style of the app, how it works, and the app's value firsthand.
From Acquisition to Retention
Acquiring new users is not the end of the story when it comes to using an effective user acquisition strategy. Another relevant part of the process is to hold back new users and turn them into loyal customers.
Acquiring new users is useless if they only use your app once or twice before uninstalling. You simply can't afford to lose your hard-won new users due to the cost of acquisition.
With a solid retention rate, investment returns with time. The longer you keep users coming, the more revenue you will get.
User Acquisition Conclusions
User acquisition metrics are fundamental to understanding how your app or product performs. Thanks to this information, you can make some decisions regarding the mobile marketing you are using.
The idea is that your app will be seen by more users thanks to advertising campaigns, app store search ads, and everything you can use to promote your product.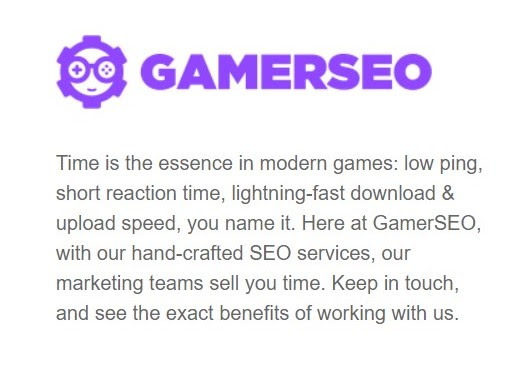 If you are struggling with user acquisition, let us help you. The team of GamerSEO is here for you! We are experts in getting new smartphone users for your app. For more details, feel free to contact us and access our service.
FAQ
How Does User Acquisition Work?
Identify potential users;
Create target audiences;
Boost app discovery;
Use different digital channels and strategies:

Social media marketing;
Display advertising;
Search marketing;
Content marketing;
Email marketing;
Affiliate marketing.
Why Is User Acquisition Important?
User acquisition can help your app or product increase your brand's market share and get new installs. Also, your app business can reach an entirely new market and optimize the conversions in the app store pages.
How Do You Create a User Acquisition Strategy?
Ask the right questions upfront;
Optimize web content for organic search;
Prioritize social advertising and engagement;
Choose a variety of channels;
Invest in high-quality creativity;
Incorporate videos;
Create optimized ads;
Leverage paid ads.
How Much Does It Cost to Acquire an App User?
In 2019, the average cost of acquiring a user who registered or created an account in an app was 3.52 U.S. dollars. These costs can vary between the operating system used and the user action.
All right reserved. Copyright 2021.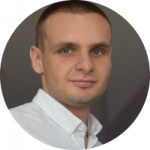 SEO specialist with over six years of professional experience. A/B test and Data-Driven SEO enthusiast. In his work, he focuses on the development and implementation of a strategy that achieves predetermined, specific goals. Privately, a fan of mountain biking.