Pinterest is an online sharing visual search engine and social media platform created on January 10th, where you can create pins to spread content about yourself or your company. It was born as a place where people could find mainly DIY (Do it Yourself) ideas and new recipes, and now it has become a major shopping search engine. Approximately ten years after its creation, 89% of users use the platform for shopping and solidifying purchase decisions.
Besides its huge value, Pinterest has more than 320 million active users per month, which is equivalent to almost all the population in the USA. Another important data to consider is that, according to Shareaholic, Pinterest users represent four times the total referral movement of Twitter, Google+, and Linkedin combined.
To finish, the half-life span of Pinterest pins is 3.5 months, which means it keeps attracting more social media traffic for close to 7 months. In opposition, the half-life span of a normal tweet is only 24 minutes.
All this data and information clearly show how important a Pinterest marketing strategy is for any business. When well developed, efforts with Pinterest users can drive traffic and far more sales than the other social media platforms.
Why Should You Sell On Pinterest?
Besides all these huge numbers creating a Pinterest business account for your online store is extremely important as it will connect you with a high buying intent group. Even though it wasn't the objective, Pinterest is growing increasingly as a social media focused on an online store sharing products platform.
We bring more numbers to support these arguments: according to Pinterest, 93% of all pinners have shopped online in the last six months. Once inside Pinterest, you should know that pins with product prices had 30% more savings than normal ones, according to the Shopify store site. If you have quality content to share, Pinterest makes a huge difference and gives you lots of advertising options.
Who Uses Pinterest?
Everyone must understand that Pinterest is growing as fast as its public. Information from the beginning of Pinterest until now shows that women generally use more social media than men. The number is now 60% against 40%.
You should also know that males and the "Gen Z" public are up to 40% year over year, which means a sustainable increase. Also, 45% of all pinners have household incomes higher than US$ 100.000 annually. This last data shows that Pinterest attracts users with a high income.
Like any other social media platform, Pinterest is focused on people, which means that a website focused on B2C tends to stand out compared to B2B. However, it doesn't mean that B2B companies should stay out of Pinterest.
Also, those who sell physical goods you can take good-quality photography of can take the best of social media. This happens because Pinterest users generally look for pins with this type of content.
How to Start on Pinterest?
Before starting yout activity on Pinterest, you should know the essential steps that need to be taken.
Determine Your Target Audience
Before you start to sell on Pinterest, knowing your target market is extremely important as it will guide your campaign. Promote studies to understand exactly who you're targeting on Pinterest. You must understand not only your target demographics but also Pinterest demographics itself. We have already given you some interesting numbers, and here you can follow some more: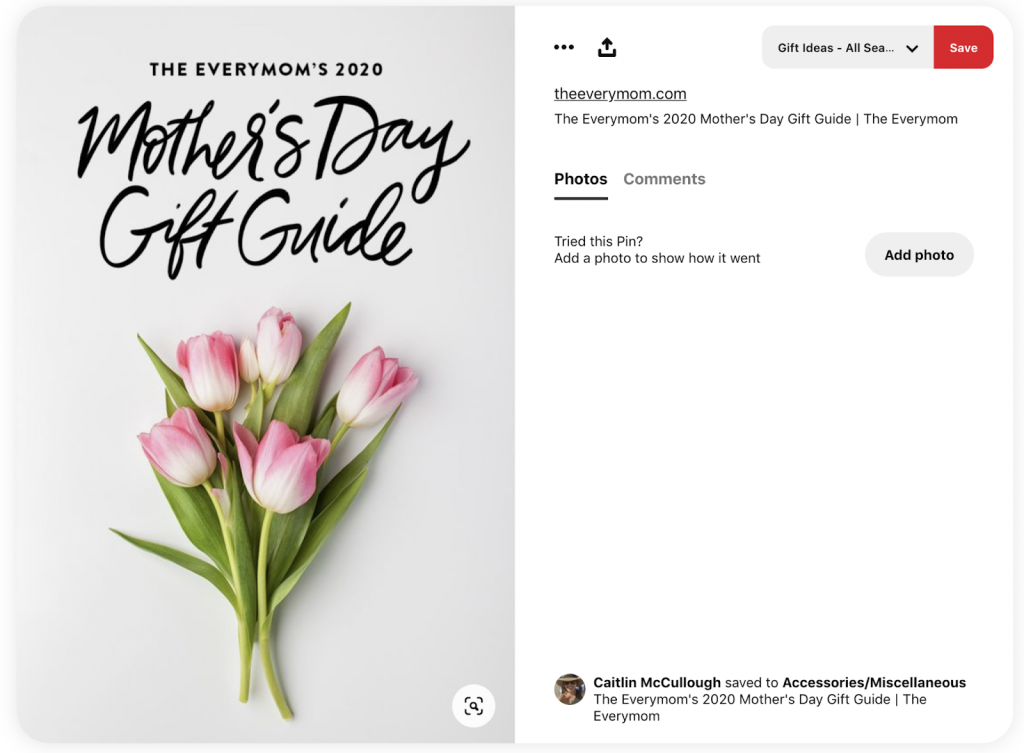 After you learn about your audience, don't forget to see what your best competitors do. If they have many visits on Pinterest, they are doing something right, and getting inspiration from them won't hurt. You can also look for audience insights through Pinterest Analytics. This also helps you to determine your pin production direction. If your analytics indicates that some posts consistently perform better than others, create more similar content or avoid those that don't perform that well.
Set Up a Bussiness Account
Now that you already have a lot of data showing why the Pinterest account is vital for your online store, it's time to get inside the shopping social media. You can choose between two options when looking for a new account. The Personal account is designed for the general public, and the business account is designed for an online store.
A Personal Pinterest account, as said before, is the definitive account for everyone who just wants to use Pinterest inspiration for gift ideas, shopping ideas, recipe pins, product pins, app pins, and other topics on the Pinterest boards.
The Pinterest Business Account is there for any online business website that aims to sell on Pinterest. It brings a lot of features to help an eCommerce store, such as the analytics section, emerging trends information, top pins list, promoted pins, rich pins, and more features. And it's completely free.
You can create a new standalone business account or take a personal account and attach your new Pinterest business profile to it. The option is entirely yours, but an attached personal and a free business account won't harm you as you can switch from one Pinterest Profile to another with just a few clicks.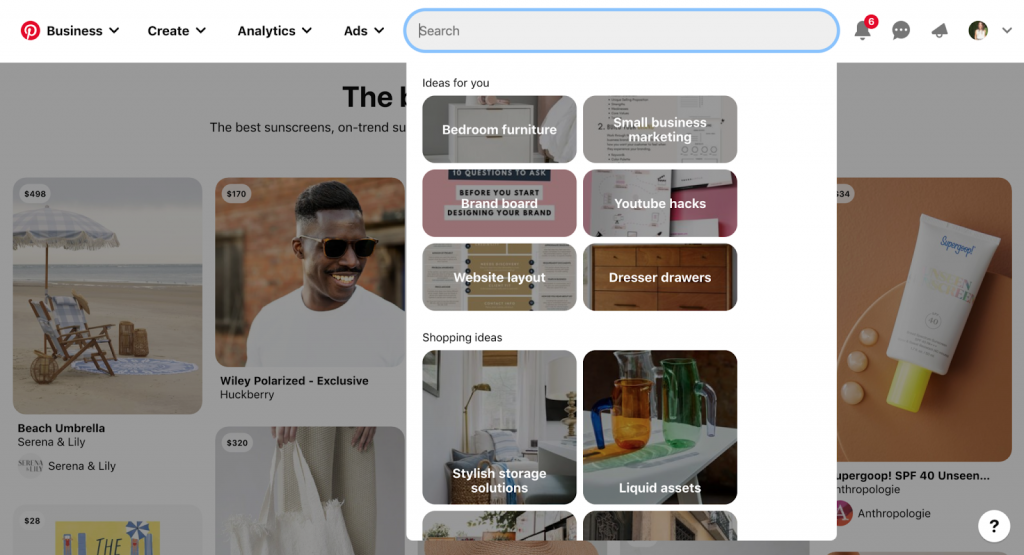 Brand Your Account
When you create ad campaigns or start your marketing efforts, make sure to brand all your content properly. Your Pinterest page must be discernible to all other users.
Your Pinterest image should have your brand picture or your face if you are the front of your company. Also, all social media channels, your website, contact, and other business information must be easy to find. Besides helping potential customers, this will grant you more traffic and drive sales, not to mention your brand awareness increase on multiple platforms.
Link and Verify Your Website
Even if you make a good Pinterest work with Pinterest ads, product pins, and a Pinterest tag, it will mean nothing if you don't have your website connected to it. Your normal eCommerce page and Pinterest business hub must work together to keep Pinterest sales.
Tips on Selling on Pinterest
Now that you already know much information about how good Pinterest can be and know a little about profiles, images, business accounts, and personal accounts, it's time to help you keep selling on Pinterest. Here are the best pieces of advice for you to start selling products on this top visual platform through a content strategy. It will prepare your brand to face top competitors and improve your business.
Create Stunning Visuals
Just like Instagram, Facebook, and other well-known social media, Pinterest is extremely visual. A pin generally focuses on images of different types and sizes. They are what your new customers will be looking for, so this is what you should be focusing on to attract more customers and reach long-term success with your boards. Remember: social proof is everything.
No matter what you decide to use – it can be techniques to save money, home decor, gardening tips, an example of good product usage, regular reports of your company activity, or a list of similar products on Pinterest. You must have a good image to illustrate the message you want to pass to your potential buyers and other Pinterest users. In other words, be visually appealing. Remember that Pinterest requires far more than just a pin post as it is a visual discovery engine.
Some good pins you can start creating that make Pinterest content more appealing:
High-quality photography.
Beautifully designed graphics.
Optimally sized visuals.
Bold colors and fronts.
Graphics that match your branding.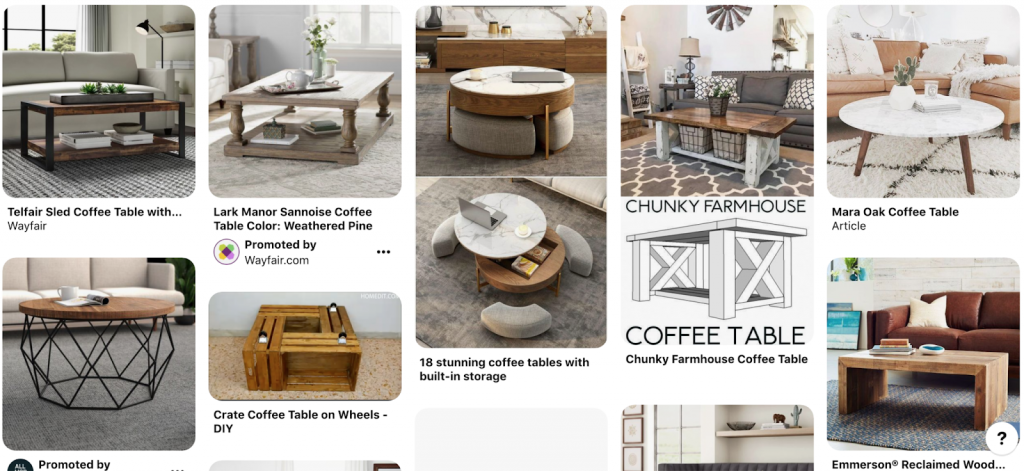 Focus on Pinterest SEO
Right now, Pinterest is far more than just social media. It is one of the best search engines for buyers. And, as for all normal search engines, you must focus on SEO to guarantee you will appear in the search results.
One of the most important things you should do is look for relevant keywords. After you have a list of the most important ones, start preparing your publications with them. You can also add keywords to already created pins for optimization purposes.
As it is for "normal SEO," you will have lots of competition to rank high oh many words. That is why you must look for long-tail keywords and sub-niches when you share pins with your content, whether it is article pins, branded graphic pins, pins about product pages, or a pin publicizing a blog post.
Once again, Pinterest is far more than social media, and you must remember that. As an engine where active pinners go to make the action of shopping easier and find ideas and where you want to sell products, there are some optimization points you must be your top priority. Note that you can develop an entire SEO strategy, which will also cover other necessary elements.
Take high-quality and original photos.
Create good alt text.
Add descriptions for images and profile descriptions.
At GamerSEO, we can help you incorporate a proper SEO strategy for your business. Simply fill out our contact form, and we will reach out to you!
Use Rich Pins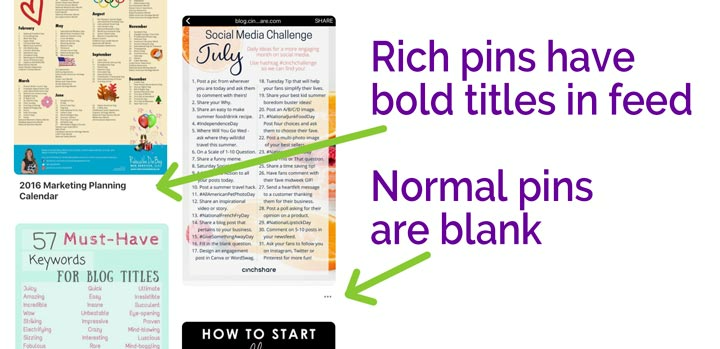 Rich pins contain more information about a product, catalog, or anything else. An online store generates metadata, and rich pin takes it from your site and displays it alongside the normal pin info, such as real-time pricing.
This type of pin is the favorite among users and lasts far longer than a regular pin. As Pinterest generally has a specific public with high buying intention, this extra data that product-rich pins have are essential to convert the organic traffic of your home feed into customers. As it is exactly what a rich pin does, you should use them as much as possible.
Be mindful that it's important to have your data source approved on Pinterest. This way, Pinterest will automatically create product pins that you can use to make shopping ads every time you add a new product to your site. It will help your business a lot and improve your average order value.
You can also go for Look Pins, which are a great way to attract customers to your site and online store. A Look Pin allows you to link a list of many products in a single pin. This way, you can show many options in your catalog by posting a single promoted pin, for example.
Group Your Products
It's of the utmost importance for your business's success to produce original content, but that's not all you can do. There is space for you to take publications of influencers and people related to your market and group them with your own content. Besides that, you should always organize the pins you have posted.
It can help contextualize your post and add precious pieces of information to help you get the top boards. Just mind being as original as you can when going to save images.
Make Use of Promoted Pins
An option for a website that doesn't have a well-developed SEO strategy is the usage of Promoted Pins. Through them, you can still reach your campaign goals. Promoted Pins bring 30% more earned media than normal ones, and that's why you must use them.
You can also go for Buyable Pins, which make the buying process far easier. Pinterest, once again, has a public with high buying intention. That means you can facilitate their lives and get lots of new income from these publications.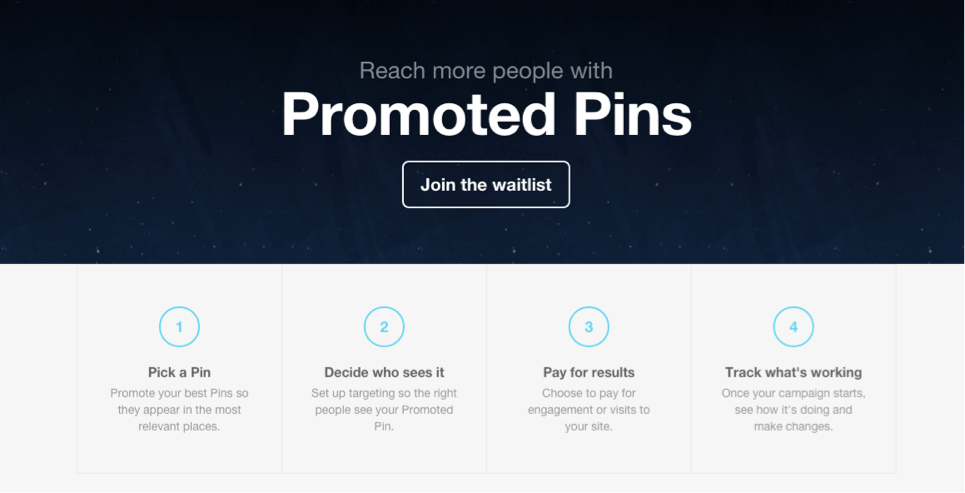 Incorporate Content Marketing
Strategically developed content marketing, such as blog posts, results in more conversions, making them perfect for sharing. As long as they are related to your major market and attract more people to your product landing page, you can promote them on your Pinterest and other channels, such as Facebook or Instagram.
Conclusion
With these numbers, it's impossible for any eCommerce that aims for success to stay out of Pinterest. This may be the final step for your content marketing strategy. This buying social media has proven itself a great tool and works in specific ways to guarantee that you can only pay attention to the fun part of your business: selling and earning money. A good Pinterest strategy can help you save a lot of money with marketing.
Besides that, you can always count on GamerSEO to help you with your Pinterest sales, SEO, and many other marketing optimizations your company may need. You just need to contact us and allow us to become a part of your growth!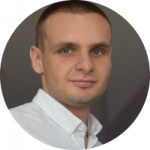 SEO specialist with over six years of professional experience. A/B test and Data-Driven SEO enthusiast. In his work, he focuses on the development and implementation of a strategy that achieves predetermined, specific goals. Privately, a fan of mountain biking.