Having a business blog is not optional these days. The competition is fierce and, guess what? – they are also targeting your ideal audience. As a company, we must definitely provide something more than just products and services.
People are not just customers anymore: they also are users. Business blogging is not only about creating weekly blog posts for the readers; it's more about providing real value through great content that can actually be considered useful.
But, how do we find the path to success? After all, it's not easy to find inspiration out of nowhere.
Worry not – today, we will show you some of the best business blog examples out there so you can power up the authority of your website with the best blogging strategies.
After reading this article, you will know:
Which are the best business blogs on the Internet;
best blogging practices for your business;
how to create content that works both ways (user-business).
READ ALSO: Why Have a Company Blog: 7 Fact-Based Reasons
Why is Having a Business Blog a Good Strategy For You?
It is safe to mention that having a great blog is not something that can be done overnight. Blogging is not an easy task, but taking care of the content marketing strategy inside your site will definitely bring the results you are looking for.
Business blogs are marketing tools ready to attract people interested in certain topics they find valuable and helpful.
This, basically, is the definition of inbound marketing: creating content for your brand that will act as a giant magnet to different audiences.
The results? More leads, more traffic, and, eventually, more sales.
Can a blog post help me improve my brands' SEO?
Well, a single post won't help you enough, but a well-crafted blog content strategy is one of the best things you can do to improve your ranking in search engines.
Every business owner needs to comprehend the real importance of search engine optimization in digital marketing campaigns.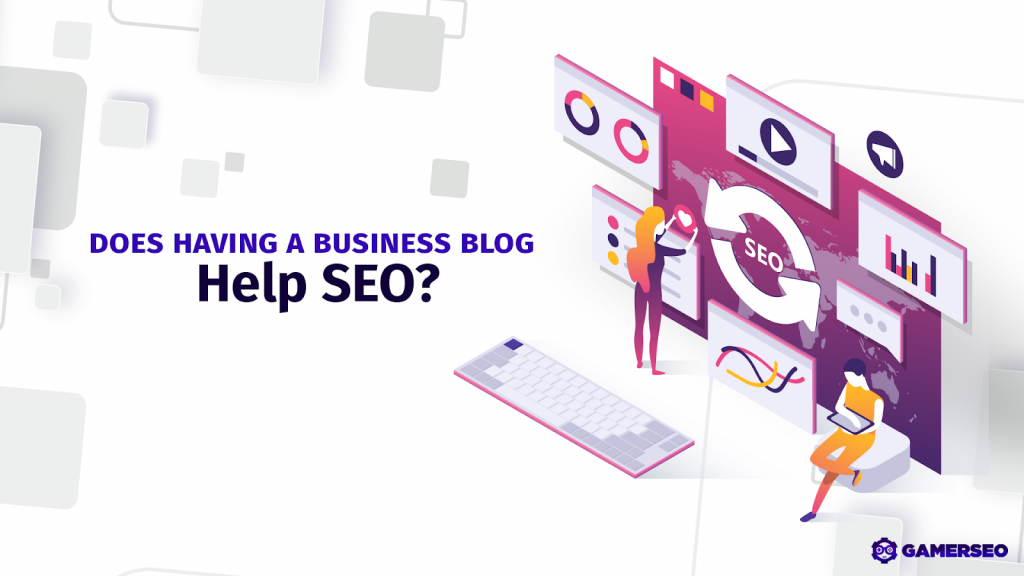 Nonetheless, optimizing your blog is not only about coming out with interesting blog topics and that's it. You need to have a team ready to provide you with good articles for the visitors in a way that can really help people.
SEO is necessary for all businesses across different industries, and business blogs are just a great example of organic, powerful on-page ranking.
What Is a Good Blog Example to Take Inspiration From?
Let's be totally honest – yes, we understand the importance of having a good blog design in order to give people valuable resources.
Nonetheless, the real goal of a blog strategy is to be one step ahead of our competitors. At the end of the day, we want our eCommerce or website to increase its conversion rate. 
Companies are constantly thinking of ways to increase their revenue, and yeah, marketers understand that having a blog is a great way to do this.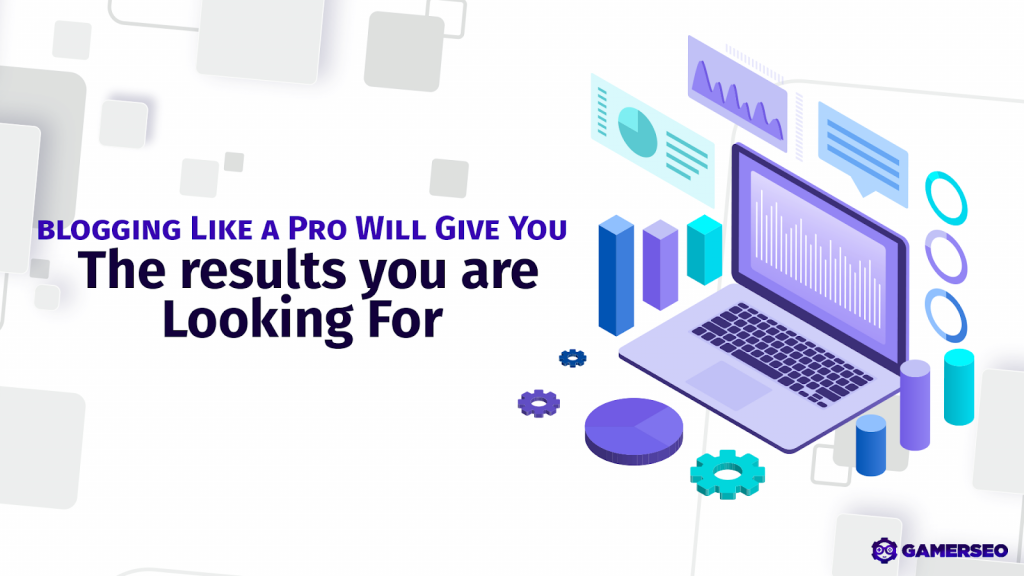 So, great examples of blogs would be sites where the content goes beyond just business topics or branding strategies.
Even though it's clear that the final goal is to increase conversation, good blogs have a different approach to a customer that allows them to give unique content without asking for something in return.
They apply the best practices to create a perfect balance between what people want and what the business needs.
So, let's take a look at the blogs that are doing a great job so we can learn from their marketing tips and their success stories.
Neil Patel blog – One of The Best Out There
Neil Patel is one of the most popular digital marketers and analytics Gurus in the industry. If you are interested in social media marketing, SEO, growth hacking, or other fields of digital marketing, then you have probably heard of him.
There's a reason why people keep coming back to Neil Patel's blog: his content approach is conversational and full of human touch.
But it's not only his writing style that creates engagement with his audience. His articles are full of powerful insights, exceptional expertise, and a lot of nice features.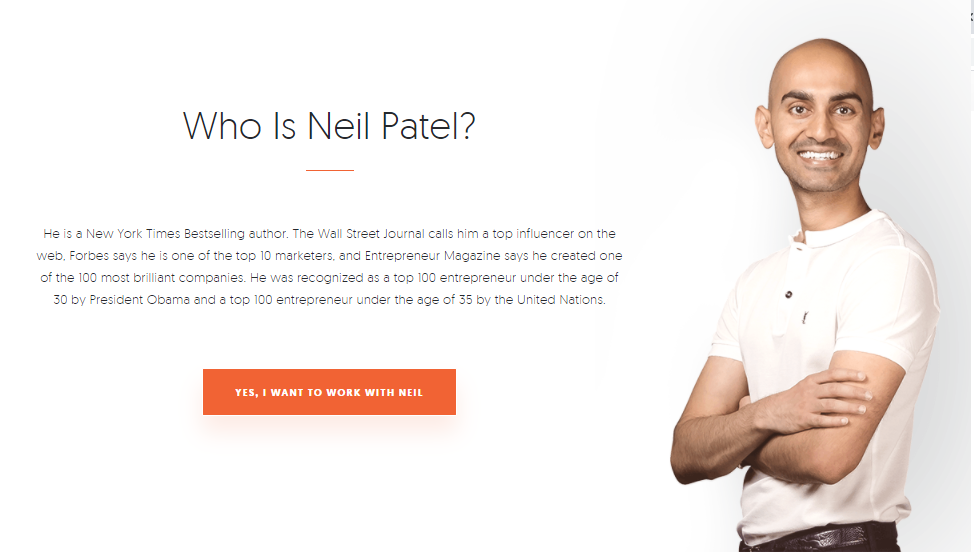 Needless to say, readers may find his blog's articles interesting enough, thanks to the benefits they offer.
But here's the catch – Neil Patel has a magnificent product, an SEO tool called Ubersuggest. It has a free version and, of course, a paid one.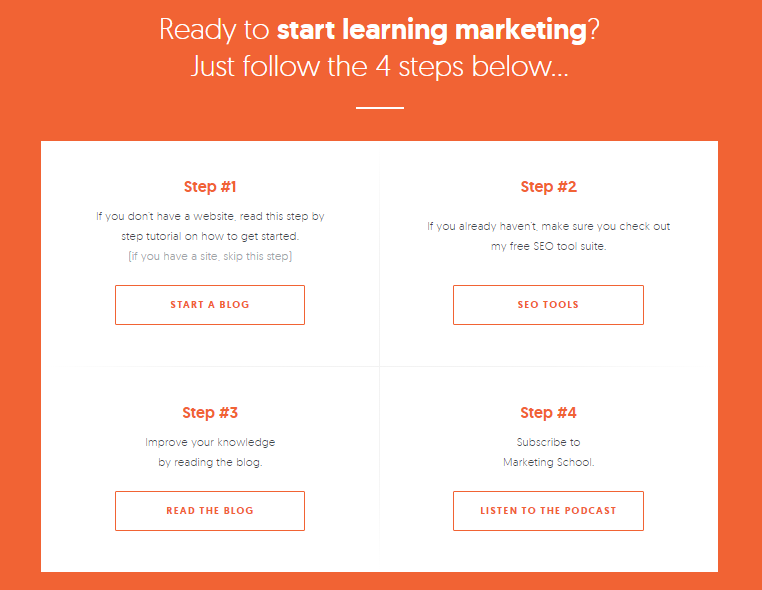 He provides ideas to the community and his clients on how to use Ubersuggest to improve their marketing efforts. It's a useful resource that combines everything the user needs in just one place.
So, who are the writers in Neil Patel's blog? Himself. He claimed to write over 4294 blogs in ten years. He managed to organize his time in order to provide an amazing blogging experience that's considered top in this market.
Of course, he must have employees and professionals helping him from time to time, but the key to having such amazing articles is prioritizing content above everything else.
Eventually, the results will come – and they did! Nowadays, Ubersuggest is one of the best tools to invest your money in.
Hubspot – Relevant Content and Success Stories in Just One Place
Nowadays, if you have an e-commerce or a digital business, you need a CRM platform to manage every aspect of your company.
It is crucial to automate all the processes related to customer relationships, content management, sales, and more.
Hubspot offers a solution for each one of these problems. Do you want lead generation features? Hubspot has it. Are you looking to implement data quality automation into your processes? Hubspot has a service for this.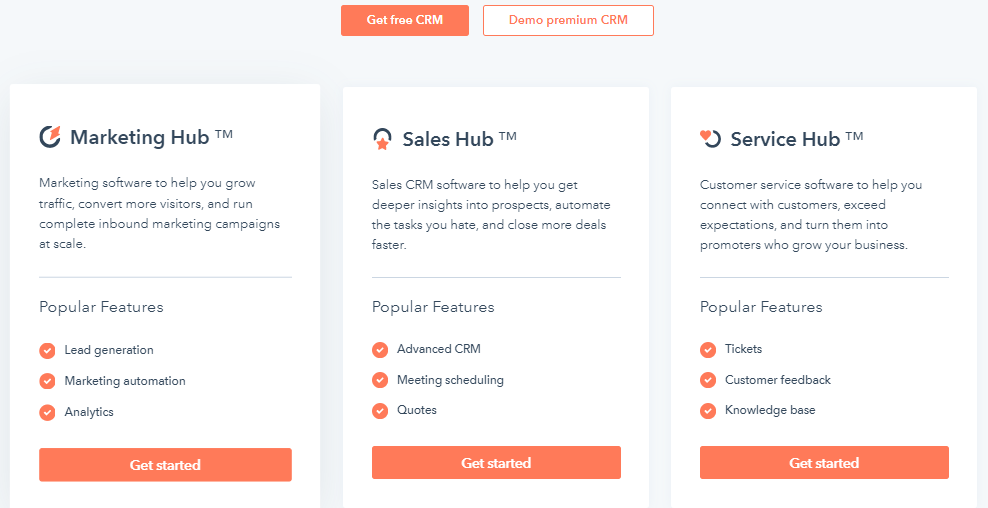 But there was a problem noticed by Hubspot's CEO and team members: their marketing approaches were not working.
Sending thousands of direct emails, making cold calls, and participating in traditional marketing campaigns was not giving the results they were expecting.
The solution?
An incredible blog designed to bring a more human language to the sales process. They knew that customer service is more than just wanting to sell something, and that's it.
Take a look at the following screenshot: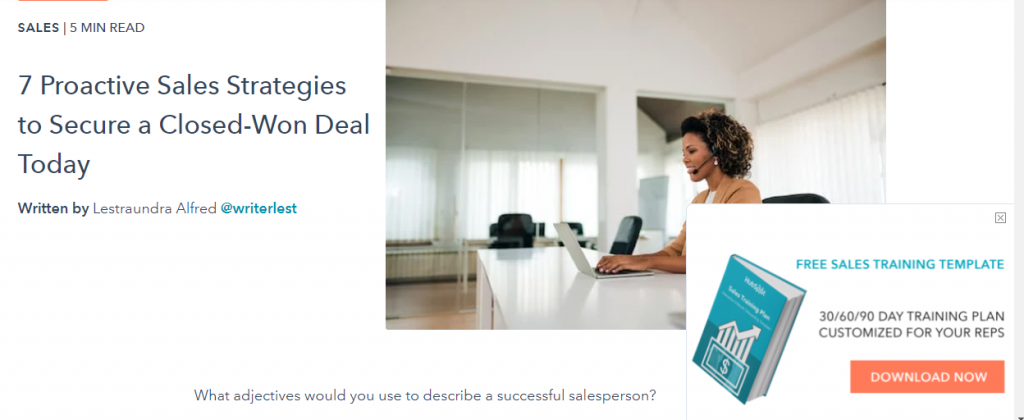 In this article, they provide their readers with proactive sales strategies and useful advice. They answer many questions by delivering value in their blog posts.
On top of that, they also offer a free sales training plan. So, readers just do not get the latest news and nice content; they also receive even more than they were initially looking for.
This makes Hubspot's blog great, no matter what your business is about. Obviously, at the end of the day, they make sure to turn readers into customers that buy their products with their credit card.
It's a win-win situation for both parties!
Moz Blog – The Kings of SEO
Search Engine Optimization is now bigger than ever before. We understand the importance of having a successful SEO campaign for your business to grow and expand.
Nonetheless, Moz understood this back in 2004. But one thing is claiming to know about SEO and another thing is proving it.
That's why they decided to create a blog full of outstanding SEO-related topics. Their contributors are experts in the field, and the topic variety of the articles is a pleasant surprise for most readers.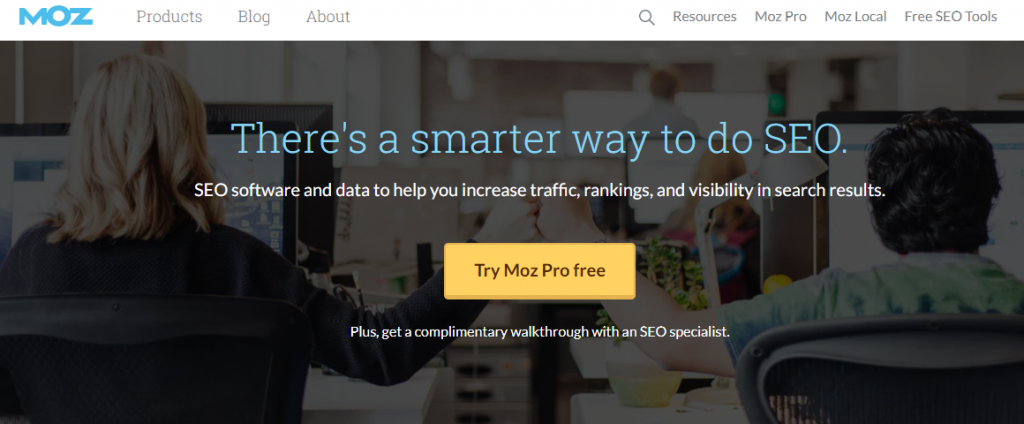 Naturally, keep in mind that Moz also has a premium tool considered one of the best in the whole industry.
However, they managed to achieve something amazing: their blog posts are not only fun to read and cover a wide range of topics, but they also get a lot of interactions from their audience.
For instance, take a look at this screenshot: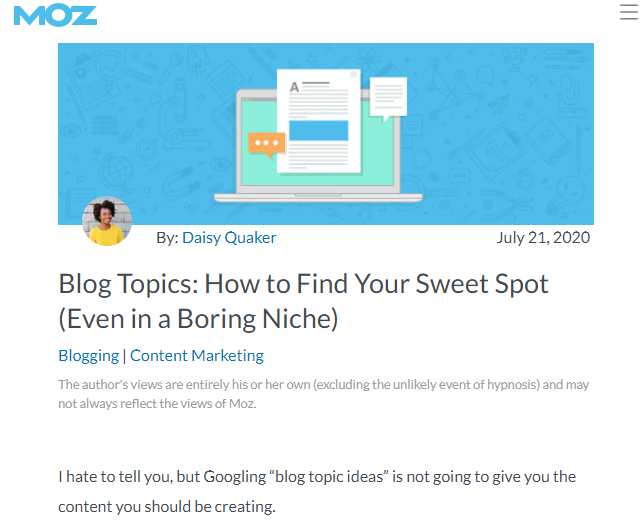 Clearly, the article reviews the best ways to find good topics for your blog.
The thing is that the article is written in a way that anyone reading it will feel the need to take part in the conversation.
Therefore, this happens: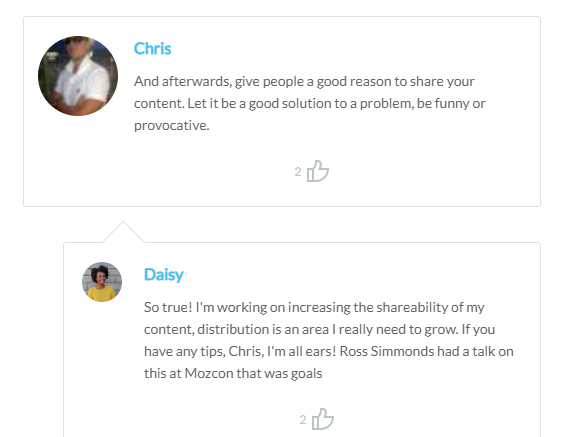 Here, the user Chris says that increasing social media interactions and blog post shareability is a good solution when thinking about new blog topics.
Getting the readers to take action on your links is essential for businesses, but getting them to comment and interact in your blog is a significant achievement.
Of course, it takes years to build a reputation and achieve this, but once it's done, the benefits are simply sensational.
Think with Google – The Greatest Search Engine of Them All Also Has a Blog!
When we think about Google, we imagine an absolute giant that doesn't have the need to work hard to get to new people.
After all, when someone thinks of SEO or another type of marketing strategy, Google's recognition is one of our ultimate goals. Better ranking means better conversion rates; it's just simple maths.
Nonetheless, even companies at the level of Google find business blogs a magnificent tool to offer more than expected.
Reading an article in Think with Google's blog feels like going directly to the main source of trustworthy, helpful information.
Besides, Think with Google allows users to download their articles directly from the website in PDF format. Almost no one offers this impressive feature which is definitely more useful than a classic subscription box.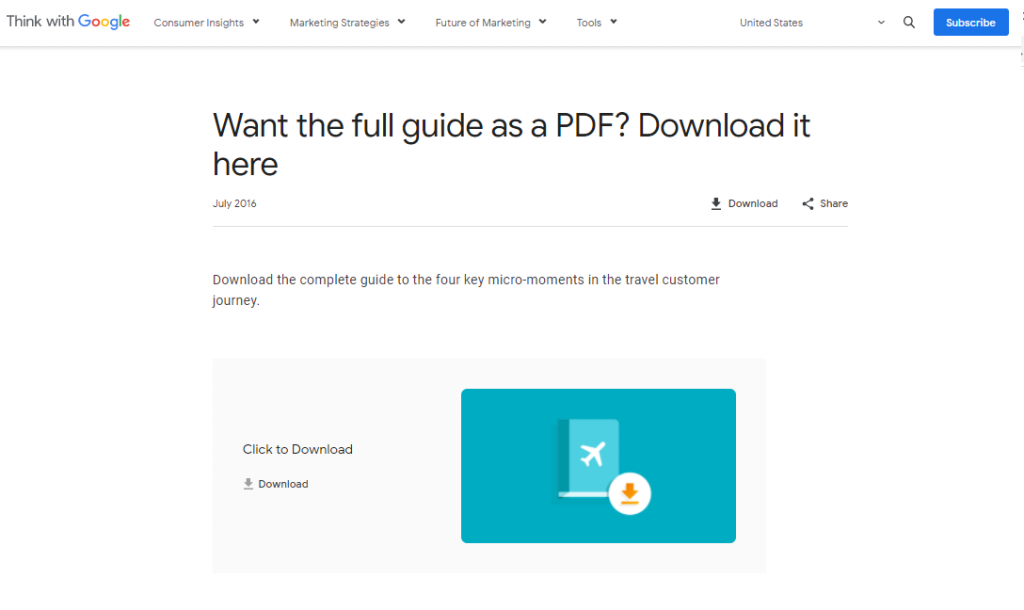 So, what about their content? Readers can find information about consumer insights, future changes in digital marketing, interviews with prominent personalities of the industries, and a large number of other topics related to the digital world.
They show how big brands implement workshops and other strategies to improve the bottom line of their businesses.
For instance, look at this screenshot:

The article was written by Brian Albert, Google's managing director of agency and brand solutions. He truly seems to be a modern thought leader in the industry!
We know that video platforms are growing more and more every day, but readers want specific statistics about this matter.
Key takeaway: It's not the copywriting or the kind of content being written here; it's trustworthiness that delivers enormous value to the readers.
Dotloop – Real Estate Geniuses
Now, let's talk about a little bit of real estate. Selling a property is more than just posting photos online or having a list of its benefits so potential buyers can see them.
Having the lifestyle we want directly affects our mental health. We all want to give our family the life they deserve, so anything that can help us accomplish this will be well received.
That's why Dotloop's blog takes the real estate topic one step beyond. Helping agencies automate their processes is the key to providing high-quality customer service.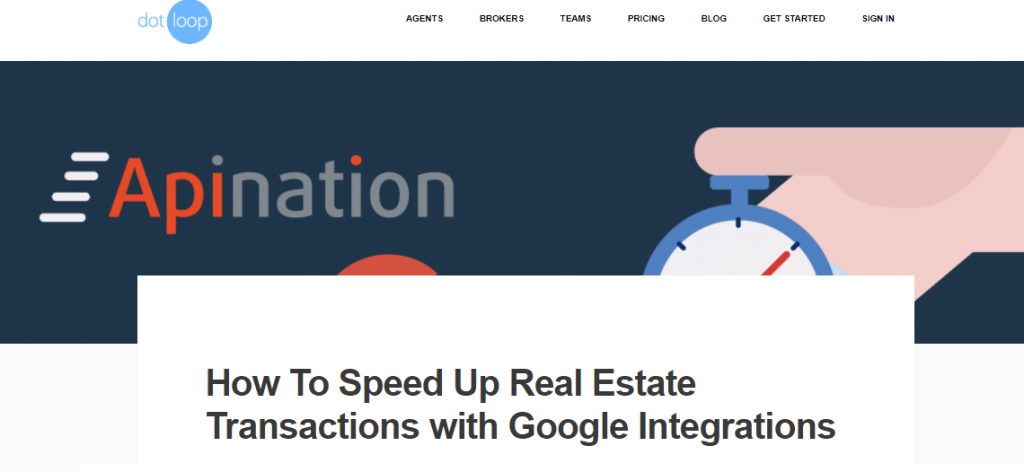 Dotloop offers a solution for agents and brokers while giving them the information needed to satisfy the real estate needs of their customers.
This example shows us that you don't necessarily need to be related to the digital marketing world to have an amazing business blog!
Sellers and Friends – Gaming Content at Its Finest
The gaming industry is growing faster than ever before. We know it, and you know it – after all, that's why you are here, at GamerSEO.
Sellers and Friends is just one of the many professional virtual goods sale services that you can find all over the internet.
But there's something different about them that actually caught our attention: their fantastic gaming blog.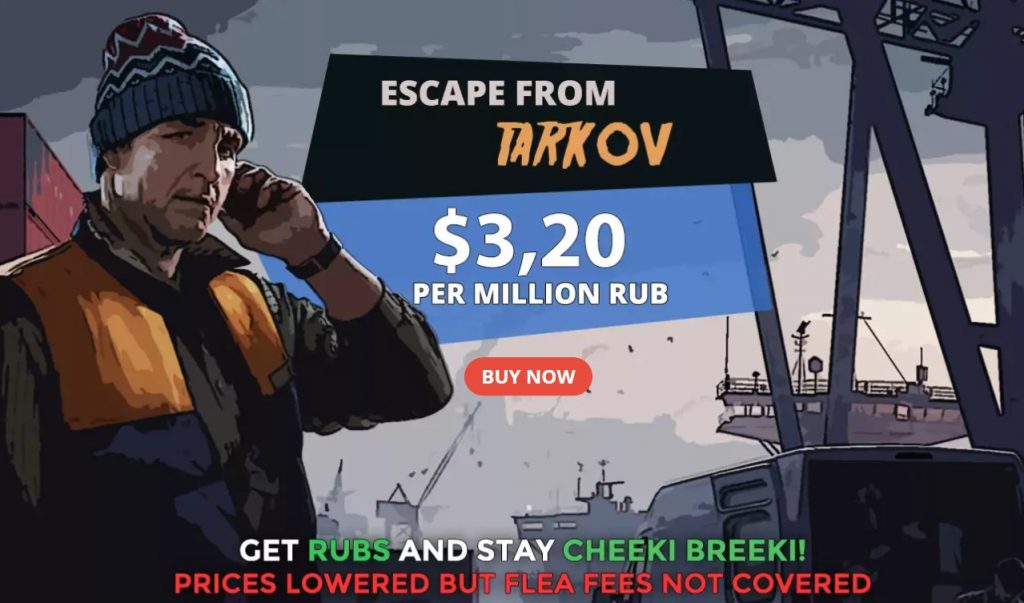 Gamers don't just want to buy virtual goods and that's it. They want information, guides, and news.
But the fierce competition created the need to offer more than just a good and efficient trading platform.
The solution for this issue was, of course, creating incredibly useful, optimized, and trending blog posts related to users' interests.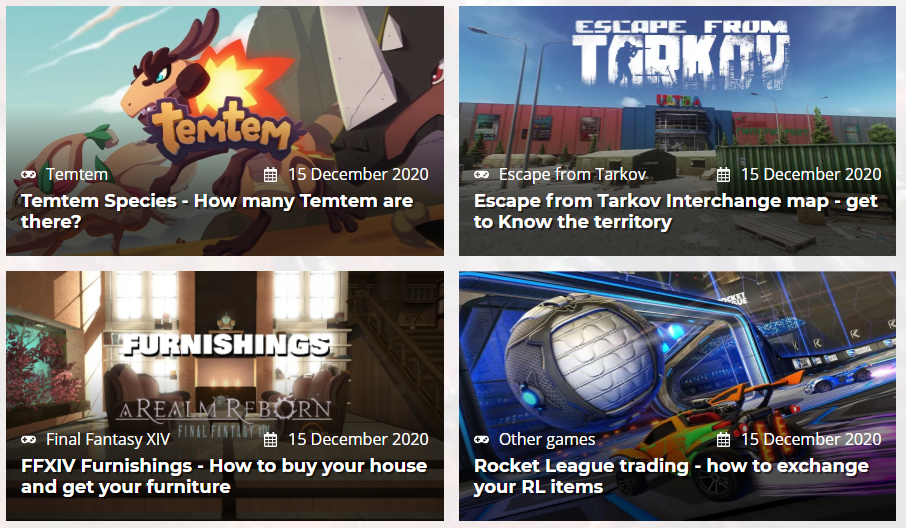 Imagine a gamer looking for information related to Final Fantasy XIV furnishing. The gamer doesn't really want to buy anything; he's just looking for good data.
Thanks to the inbound marketing efforts inside Sellers and Friends' blog, he found the information he was actually looking for.
But the content inside Sellers and Friends blog is not created randomly. Identifying this specific reader's intentions is what allows Sellers and Friends to make him part of a perfectly crafted funnel.
He is interested in FFXIV furnishing, so he needs the in-game currency to fund his new virtual property.
Therefore, Sellers and Friends continue to drive him deeper into the funnel with quality, interesting and helpful articles for him.
At the end of the funnel, he will have the option to buy Final Fantasy XIV Gil inside the website directly. It's all part of a plan designed to increase conversion levels while offering incredible valuable content that covers users' intent.
GamerSEO – We Are More Than Just a Regular Agency
We couldn't let ourselves out of this list. Either way, you are already reading one of our blog articles, aren't you?
GamerSEO is a creative production house ready to help companies in the gaming industry increase their conversion rate, get more traffic and improve user acquisition metrics.
How do we do this, you ask? First of all, we understand gaming companies' needs to become their personal video game marketing genie.
During the development plan of our marketing strategy, we do more than just keyword research.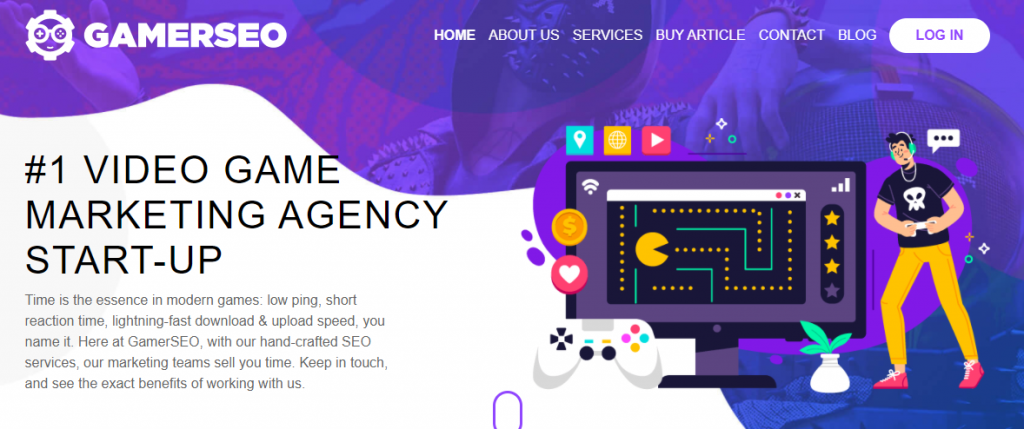 Nonetheless, how do we differentiate ourselves from other agencies? That's right: creating engaging content for our audience.
Even though we understand that, as a company, it is essential to generate leads, we also comprehend that offering high-quality articles to our readers will benefit us both.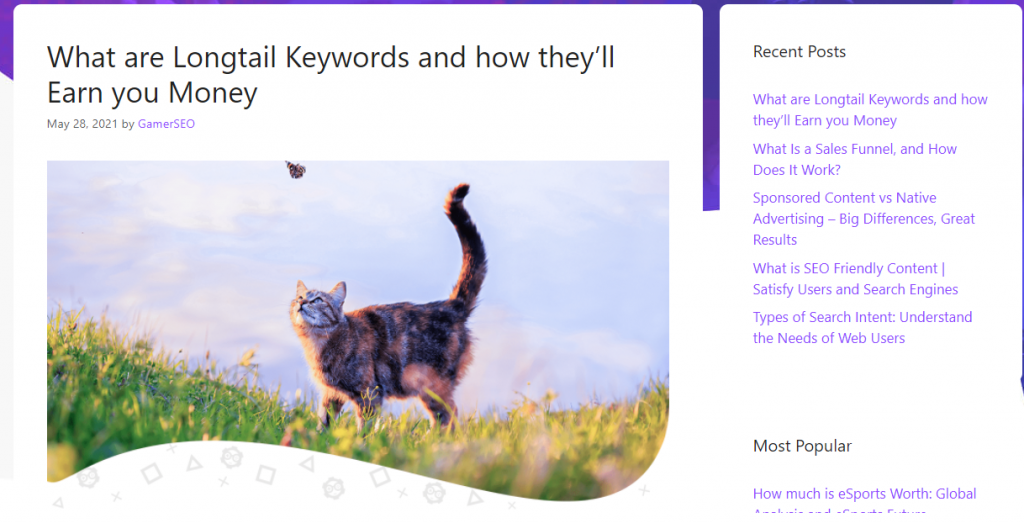 There's a lot of information that could be useful for you inside our blog. You can also give us your email address and receive SEO tips directly into your inbox.
We value our readers' privacy, needs, and interests, even if they don't have the slightest intention of turning into customers.
Conclusions and Final Thoughts
Now that you know how a good business blog should look like, there's nothing that can stop you.
Keep in mind that successful blogs are two-way: they must be useful for your readers and useful for your brand. Finding this balance is not an easy task, but you will achieve it sooner than you imagine with the right tools.
Last but not least, if you want to start a business blog from scratch, you can always count on us. Just contact us and let us create magnificent content to power up your inbound marketing strategy and get it to the next level.
So, what's your secret for blogging success? Which practices have perfectly worked for you? Leave a comment so we can all help each other and improve our strategies!
READ ALSO: How Much Do Blogs Cost: Avoid Spending Too Much
FAQ
Are Blogs Useful in Professional Communications?
Totally. Blogging is an excellent way to improve your communication skills. If we want to get to our target audience, we need to know how to write and communicate our ideas properly.
How Do I Promote my Business Through Blogging?
Know your purpose, understand your audience and write genuinely helpful content. Don't forget to include call-to-actions!
What Is The Best Blog Platform?
The top 3 blogging platforms are WordPress, Wix, and Squarespace. There are other options out there, so don't forget to do your own research in order to find the best alternative for you.
GamerSEO 2021 all rights reserved.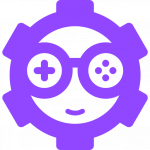 Marketing Director with over six years of experience in the field. Managing teams carefully and out-of-the-box thinking is his main factor in growing businesses through the right marketing practices. His Outreach Specialist background helps him to develop highly converting and organic campaigns.