Regardless of why people want to have a blog, at some point, they start wondering whether the costs of running it would be manageable. And that's entirely understandable – starting something without prior research may finally turn out a waste of time and money.
How much do blogs cost, then? Depending on your goals, it could range from $0 to even thousands of dollars.
Let's then see which aspects may influence the costs of having a blog.
Table of contents:
Related posts:
What Is Your Blogging Purpose?
As we have said, the costs of having a blog vary, depending on what you want to achieve.
A blog may be used for different reasons, yet the three most popular ones are as following:
Blogging as a hobby – the reason you want to start a blog because you enjoy sharing your thoughts through writing. Therefore, you treat it as a form of a diary. As a beginner, your blogging costs would be minimal;
Blogging as a side hustle – in this case, you see blogging as a potential opportunity to quit your day job in the future. However, you don't have any pressure on yourself, as it's just a side task that you focus on post work. Still, with getting some recognition, you may make a few investments in the long run;
Blogging as part of a business – blogging is the full-time activity you want to make money on. It also suits business owners who want to improve the brand's visibility, website traffic, and company sales. If you belong to this group, you should be expecting to spend a couple of dollars to facilitate your blogging journey.
Hardware Costs
Depending on the blog content and purpose, you may need to focus on a few improvements in your hardware.
While hobby blogging may not require any significant changes, a few gear upgrades may help you start making money from your blog.
As, for example, a gaming blogger, you might want to visit one of the gaming events and share your thoughts through a blog. These usually last for a few days, so you might have some time to create a blog post in a hotel room.
For that reason, you may need something more movable than your gaming desktop computer.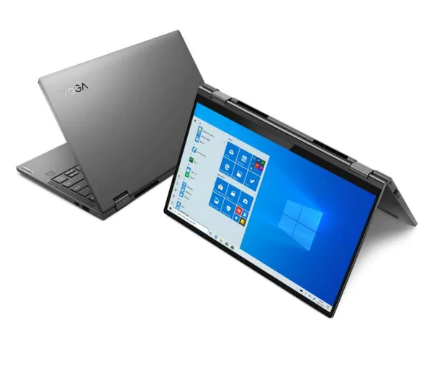 What many bloggers recommend is Lenovo Yoga C740. It's nothing crazy in pricing compared to Macbook Pro (the price tag on Lenovo Yoga is around $650), which makes it great for a start.
It's also perfect for traveling due to its lightweight touch screen and the possibility to be turned into a tablet.
Lenovo Yoga C740's most important specifications are as following:
Display: 14-inch, 1920 x 1080 IPS touchscreen
Dimensions: 12.7 x 8.5 x 0.67 inches
Weight: 3 lbs
Processor: Intel Core i5-10210U or Core i7-10210U
RAM: Up to 16GB DDR4 (soldered)
Storage: Up to 1TB SSD
720p Webcam.
Still, if you are an Apple fan, have a look at Macbook Air. It also offers fantastic features and shouldn't force you to dig that deep into your pocket. The MacBook Air will last up to 12 hours of work. It has a highly comfortable touchpad and keyboard, is light, insanely thin, and all its functions are very intuitive and easy to use.
As a blogger, you need it not only to write but also for photo and video editing. What is more, keep in mind that a laptop is a one-time purchase, so you may want to spend a couple of bucks more.
Web Hosting And Domain Costs
When choosing a web hosting provider, the server to place your first blog, pay attention to customer support and WordPress websites' efficiency.
The speed of loading the blog will affect your position on Google. 
Data security features are also important.
You are not forced to pay for a blogging platform. Over the Internet, you may find a free domain registrar, such as Weebly or Wix.
However, when using a free domain, we usually don't have much influence on a website's appearance. Besides, it's more common for free hostings to experience server crashes or security issues, which may lead to data loss.
In contrast, premium hosting sites offer high-quality security guaranteeing the safety of data centers and websites stored on their servers.
Besides that, free hosting doesn't offer custom domain names.
Therefore, instead of GamerSEO.com, this domain would look like GamerSEO.weebly.com or GamerSEO.wix.com.
It looks a bit unprofessional, doesn't it?
Therefore, we highly recommend spending a couple of bucks on a domain. The average annual fee of a .com domain is around $14. Thus, paying just $1,2/month isn't a high cost for making your website link look much better.
Hosting companies usually charge from a few dollars to around 20$ per month, depending on the plan you choose.

We may recommend Bluehost – a hosting service that will provide you with an adequate plan for your needs. What's great about Bluehost is that you get a free domain name for one year and a 30-day money-back guarantee if their services don't suit you.
That offer makes Bluehost great for those who are just getting started. What we recommend is skipping on the package extras and choosing the one offering just domain privacy and protection.
Blog Design Costs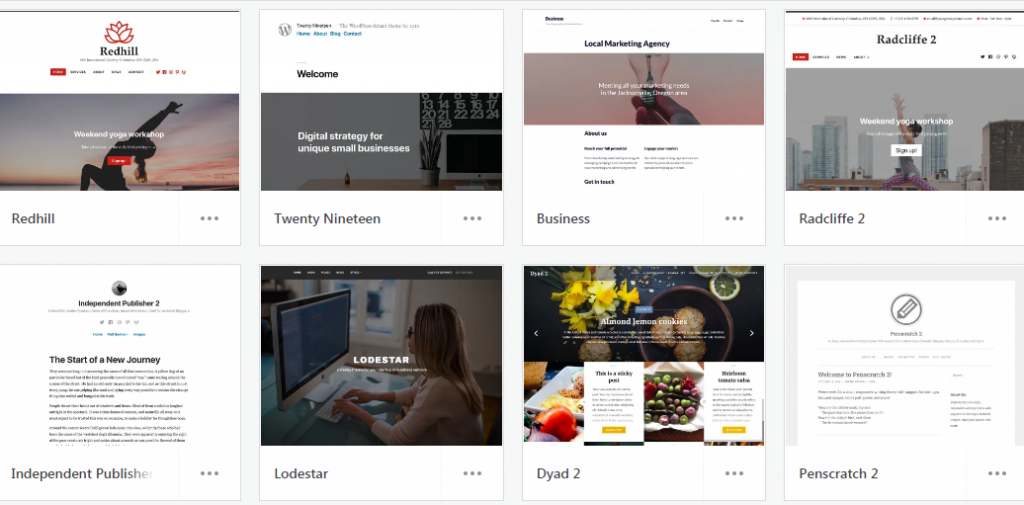 Fortunately, content management system WordPress offers one of the best free and easily configurable blog themes so that you can save a few bucks on blog theme costs.
However, if you want your new blog to stand out from the crowd and be highly customized, you might look for custom blog designers. You may need to spend between $500 and $2,500, depending on the functionality you expect.
Keep in mind that you can get a cheaper theme design from a freelancer than from larger design agencies.
Still, it's not necessary to spend money on a customized theme. With WordPress theme designs, you can have a fresh-looking site as their services offer free or affordable projects. That being said, this step can be safely left out, especially at the start.
Writing Costs
Every industry expert is a big believer that this should be your most significant investment. Even if you have an eye-watering page design, poor content will wipe readers out of your blog.
If you're starting a blog to write about your hobby, there is no point in hiring a freelancer to write. Otherwise, you might think about outsourcing content creation. It'd give you time to focus on other endeavors, like running your store, doing social media marketing, or anything else.
There are numerous benefits of hiring someone to create content for you, but that deserves a separate piece of text. Still, if that's your go-to, then you have a few options to consider:
Hire a freelance copywriter – if you mainly create content yourself, but maybe occasionally you need to save some time or spend it somewhere else, you may make use of freelance copywriting services. The higher quality you expect, the more you'd need to pay. The pricing also depends on the experience, text type, and other factors. You may find freelance copywriters and content writers on Fiverr, Upwork, or Contena;
Hire a full-time copywriter – if the purpose of your blog's goal is to boost your brand's marketing efforts, hiring a full-time copywriter would be a proper choice. A person employed permanently gives your blog a consistent style and quality guarantee, whereas hiring freelance copywriters might result in a quality imbalance.
Buy premade content – another option is to buy premade content from agencies like GamerSEO.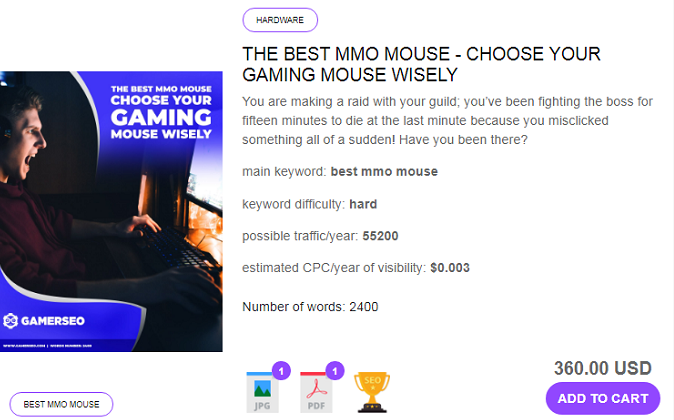 Our goal is to provide customers with SEO-optimized gaming articles.  If you are interested, check out our offer in the section Buy Article. In case of any additional questions, feel free to contact us via this contact form. 
Blogging Software Costs
We don't know if you want to create a successful blog to earn a lot of money or share your writing with others.
However, we know that everyone would like their blog to reach more audience constantly.
The best way to gain visitors is to focus on improving your page's quality and visibility. And some software blogging tools may help with doing so.
Email Marketing Tool
Email Marketing Tool is beneficial in building a community around your blog. With an email marketing service, you can inform your readers about new entries on the blog or other relevant events.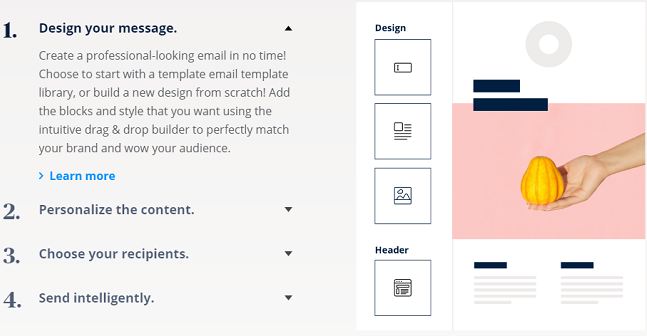 As soon as you collect your email list, you might take a look at Sendinblue.
Their offer includes an email marketing tool, allowing you to create professional-looking email forms. The good news is that you can send up to 300 emails daily with unlimited contact storage for free.
Writing Assistance Tools
Ideally, we would love to create content without any pressure, yet that's not always possible. Sometimes deadlines are ruthless, and as we know, haste makes waste.
What is more, during long writing hours, our focus tends to decrease. That's why we should use writing assistance tools. We love assistance tools because they always notice the small things – double space, missing articles, or a typo – that may be easily overlooked by a naked eye.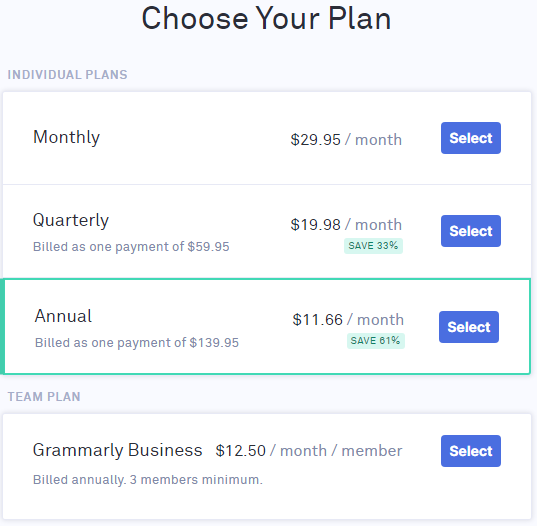 One thing we use and can safely recommend is Grammarly. It requires 0 costs to get started, as they offer a free plan with basic writing suggestions.
However, if you need more complex assistance to boost your writing style, you may give the premium version a try.
Social Media Tools
Well, not everyone browses search engines looking for blog posts.
Still, a significantly larger number of people use social media like Facebook or Instagram. That's why running social networks as a blogger brings numerous benefits.
You need to invest your time in building a social presence because:
you get access to a new audience;
your current readers can share your posts on their socials;
you may earn additional feedback in the comment section of your social media profiles. As many times the readers leave a reply below social posts, you can learn what your target audience expects.
Therefore, having a social media app that can automatically post and repost content and have some content calendar features may help manage your socials.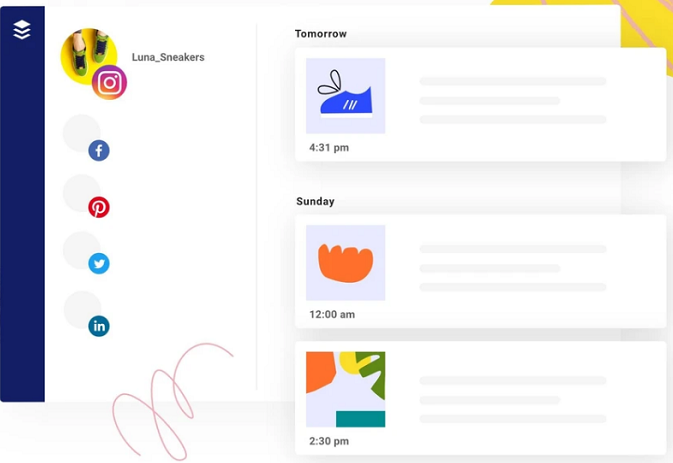 Handling social media can be much easier with Buffer. The tool allows you to configure the automatic posting of content on your social networking sites. 
You may efficiently spread the posts throughout the day at those hours when you can expect the greatest reach. The platforms available on Buffer are Facebook, Instagram, Pinterest, Twitter, LinkedIn, and Google+.
Buffer offers a free plan, so you want to make sure to test its features first.
Then, if it fits your goals, you may move on to a plan with more extensive customization options (from $15 to $99/mo).
SEO Costs
As the main idea of a blog is to reach as many people as possible, think about Search Engine Optimization (SEO).
Proper website optimization boosts your blog's visibility in the organic search results, making you easily discoverable for relevant search terms. It is, however, just one of the multiple ways that SEO may help you grow your blog and business in general.
To find out more benefits of SEO, we encourage you to read another post on our blog: Is SEO Worth It For Small Business? We Believe So.
The costs of SEO vary, depending on whether you decide to run an SEO campaign by yourself or hire specialists. However, appropriate SEO optimization requires theoretical knowledge and the ability to use it in practice.
Unfortunately, it's not something that people could learn overnight. Therefore, outsourcing the work to an expert may be a good idea.
Below you can see the amounts SEO agencies charge for their services:

You may also outsource content creation to a freelance SEO writer. That way, you won't be paying twice, firstly for content writing and then for its optimization.
In this case, the costs per word differ concerning the writer's portfolio, experience, and of course, quality. Whereas some SEO writers offer their services for as much as 0,02$/word, the ones who guarantee high-quality content may charge $2/word.

At first, you may have a look at YoastSEO, which is one of the WordPress plugins. Yoast SEO is a helpful tool for beginning bloggers and may be helpful even for advanced content creators.
This plugin monitors your activities, suggesting and indicating what else you can do better and which areas are well-optimized. YoastSEO offers a free version with limited functionality, whereas the premium license costs $89/year, excluding VAT.
If you are looking for a helping hand with SEO, GamerSEO has many successful SEO campaigns to its credit. That being said, our specialists would be more than happy to help your business grow.
Paid Ads Costs
At some point in your blogging adventure, you may want to increase your blog's visibility on the web further. One of the tools you may find interesting are paid ads. Even though a paid campaign is unnecessary, it may be worth giving your blogging business a boost.
As usual, the answer to questions like: 'how much does it cost to…' may be frustrating, but it's the only real one: 'it depends.'
Google Ads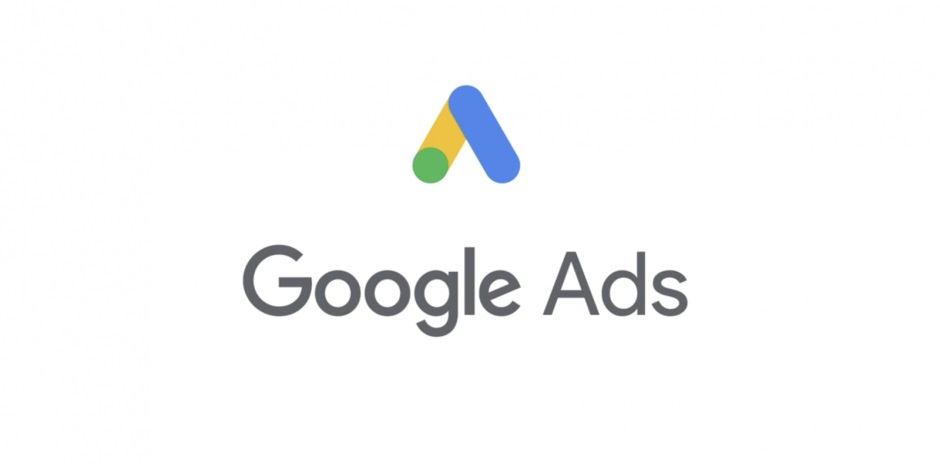 The main factor influencing the advertising costs in Google is the field you operate in.
The top 5 most expensive industries in terms of PPC costs are:
Insurance – $54.91
Loans – $44.28
Mortgage – $47.12
Attorney – $47.07
Credit – $36.06
However, the overall average cost per click ranges from $1 to $2 on the Google Search Network and, on average, under $1 on the Google Display Network.
The difference between Google Display Network ads and Search Network ads is explained in the infographics below: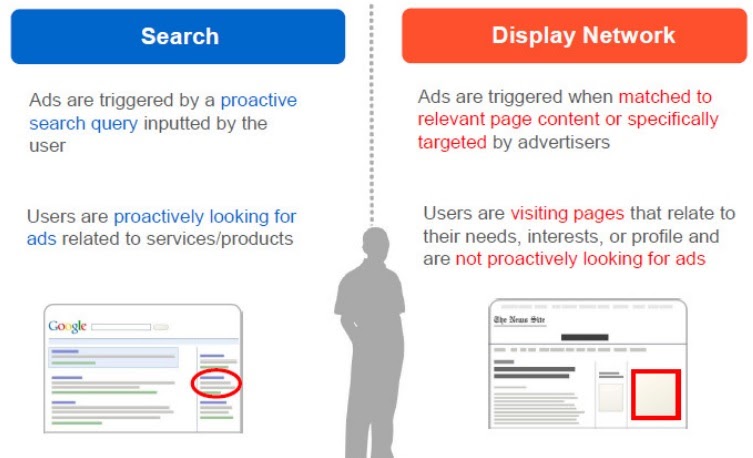 Source: Google AdWords Search vs. Display: Which is Right For You?
Facebook Ads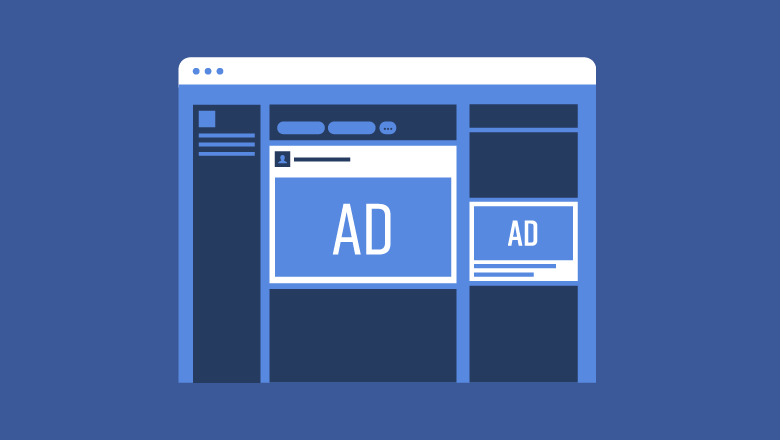 Another way to promote your blog via paid ads is using Facebook. The pricing looks identical as with Google Ads – it depends on the industry you are interested in.
However, WordStream calculated that the average cost-per-click for Facebook ads across all industries is $1.72.
Facebook provides two budget types:
Daily budget – it is the average amount you want to invest in a campaign each day;
Lifetime budget – this is your entire budget for the whole campaign.
Facebook has limited advertising space as they don't want to be over-spammy with ads. You have to outbid your competition to win an advertising spot for your blog. However, if you win the auction on ad placement, you pay only a penny more than the nearest competitor's bid.
It means that if you set your bid to $1.5 and the highest bid from a competitive business is $1.30, you'll only be charged $1.31 for the ad placement.
Conclusions
The amount of money you wish to spend on blogging depends solely on you and your goals. You may get your blog running even with little to no expenses. The more you do yourself, the less you'd need to pay.
However, making some investments may improve the standard of your blog and speed up the process of growth and achieving success.
FAQ
How Much Does a Blog Cost per Month?
The hosting of a blog costs just a few bucks a month, yet further expenses depend on the tools and services you want to use. You might additionally pay for blogging software or outsourcing a part of your work.
How Much Money does it Cost to Start a Blog?
If you are a hobby blogger, just 30$ should be enough at the beginning. However, running a blog full-time may require around $1000 to start.
Who Is the Richest Blogger?
According to various sources, the wealthiest blogger is Arriana Huffington, the owner of Huffington Post. Her earnings are estimated at ~$250M per year.
What Are the Benefits of Blogging?
Blogging can bring numerous benefits regardless of business size, for example:
Builds your position as an industry expert – quality and well-written pieces of content are highly appreciated by blog readers, who then start perceiving your brand as a valuable source of information. Because of that, they are more likely to follow your recommendations and therefore buy your products;
Blogging boosts website traffic – research shows that companies with blogging efforts generate 55% more website traffic than those who don't blog at all.
Blogging has a positive ROI – marketers who put blogging as their priority are 13x more likely to enjoy a positive return on investment.
Advertising – they get paid for including banners/videos/images  of products on their blogs (for example, an ad of gaming keyboard placed somewhere on the right panel of the screen); 
Affiliate Marketing – they get a commission each time someone clicks on the affiliate links included in the article;
Sponsored Content – brands pay bloggers to present their products. It is usually done in separate posts fully designed to advertise the product or service.
To find more about the benefits of blogging, read Also: Why Have A Company Blog: 7 Fact-Based Reasons.
Copyright 2021. All Rights Reserved.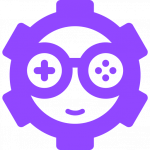 Full-time workaholic with four years of experience in Content Writing and Copywriting. Creating texts that bring sales, content that's worth reading, and paying attention to detail is his key to provide quality and results. On-page SEO enthusiast and voice-over in his spare time.