Writing ad copy is a vital part of paid search ads, and ensuring quality in this step of the content production process also means better ranking on search engines. From the ad extensions to the call to action used, everything can have a distinct impact when ad writing.
Beyond creating mere content, crafting effective marketing strategies requires aligning your efforts with your specific target audience and desired objectives. The foundation for achieving these favorable outcomes begins with compelling writing.
This is why writing an attention-grabbing PPC ad copy can sometimes be challenging. If you find it difficult to create quality ad text, don't worry.
In this article, we will show PPC ad copy tips to help you achieve the best results possible when writing text ads. Follow all steps and tips carefully to ensure positive results for your campaign.
What Is PPC Ad Format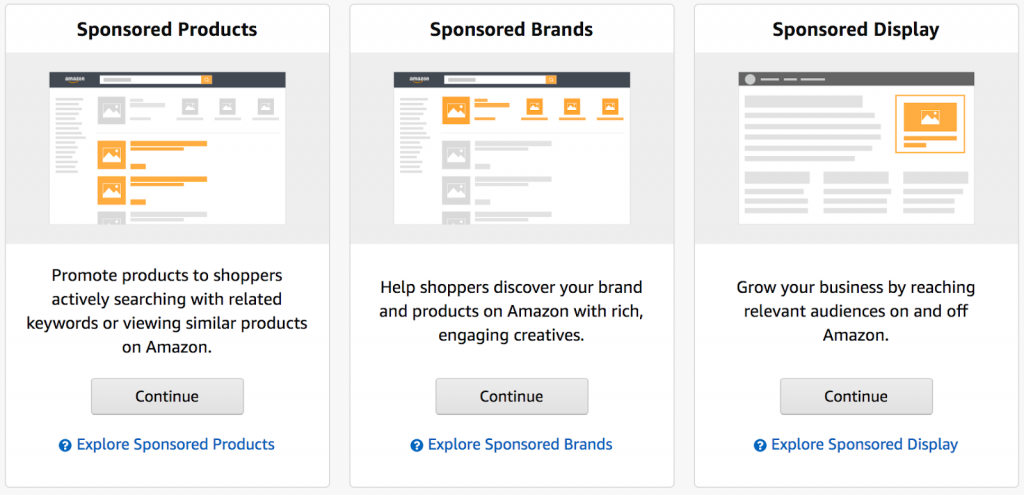 Before delving into ad copy tips, it's crucial to grasp the concept of ad formats and their significance in your digital marketing efforts. Essentially, the ad format pertains to how your ads are presented to users. It's essential to understand this because it sets the foundation for how your audience will experience your advertising content.
For example, Amazon ads for mobile users are entirely different from Google Ads. There are several types of ad formats, and each one has its own purpose.
To create an effective PPC ad, you must ensure the format is aligned with your audience and the specific marketing approach you aim to execute. Choosing these details is the first step to any PPC action, so make sure to create a solid strategy.
PPC Ad Copy Structure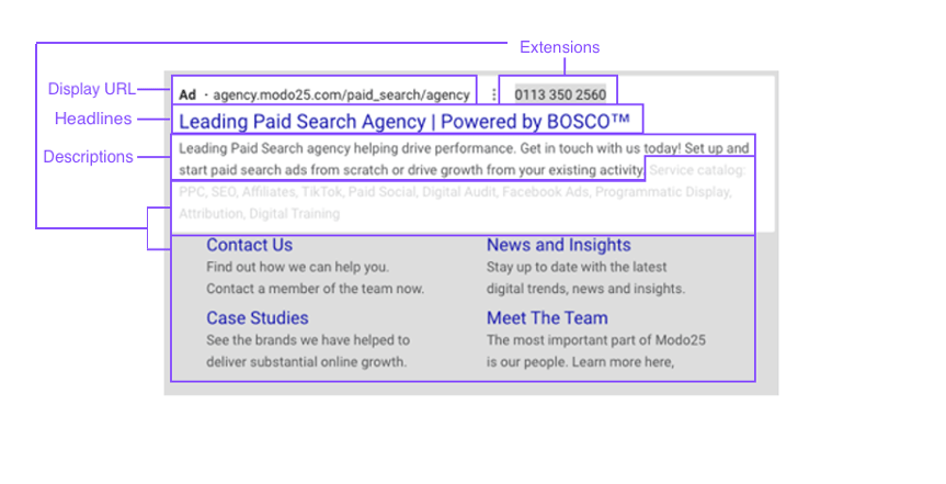 Before we learn how to write quality PPC ad copy, it is essential to understand SERPs' structure and what each part of the ad copy means. This will depend on the ad format and the search engine being used.
In this case, we will use Google Ads as the example because it's the most used format and one of the best. Here is what each fragment of the structure is and what you should worry about when writing PPC ad copy:
Final URL
The final URL of your ad copy is the address to which every user that clicks your paid advertising will be redirected. It can be your landing page or a direct link to a product, for example.
It is important to remember that this URL won't be directly seen by the users. The Google text ad will show it as your chosen headline in the next step.
Headline 1
The first ad headline is the main one and must feature the most attention-catching text possible. It should present the main idea of your advertisement.
The best way to do effective ad headlines that convince potential customers to click is to feature valuable search terms and be cohesive with your landing pages. Analyzing your competitors' ads is a great way to get examples of how to do it.
Headline 2
When composing ad copy, the second headline typically serves as a prime opportunity to communicate the distinctiveness of your solution tailored to address the users' specific problems. It can be an enticing offer or a compelling value proposition, for example.
It appears right next to the main one, and it's a good idea to include information that might convince users to click on your ad. If you want to write a compelling ad copy, you'll probably spend some time in this part of the process. The most important thing is to show how unique your solution is and why it is better than your competitors.
Headline 3
When writing ads, this part of the title usually gets hidden depending on the size of your previous headlines. The third and last headline is generally destined to secondary information that doesn't matter if they don't appear in the search results.
It is typically used for non-essential information, but it doesn't mean it can't include important details about your solution. Just make sure to prioritize the most crucial information in the two previous headlines.
Display Path
Like the final URL, the display path is used to influence the user's decision and convince them to click on the page address of your PPC action. It doesn't interfere with the previous items of your ad copy, and the users will still be redirected to the same landing pages.
Including relevant keywords in the display path and an excellent call to action is also vital. Although it serves only for viewing purposes, it is a powerful tool and can be a game changer for search ads.
Description 1
Another indispensable part of exceptional ad copy is a good description. It only allows a few sentences and words, but if used wisely, it is exactly what you need for a successful paid search campaign.
Make sure to include keywords and an attractive call-to-action. The more effective and aligned with your target audience these two pieces of content get, the more they will improve ad performance and generate clicks.
Description 2
The second description is usually not featured on the results page, but it is still important when creating ads. It can be used for purposes like answering customers' main questions or how your solution can solve their problems.
It can also feature keywords for better PPC advertising optimization. Make sure to include the second description when creating your own ads.
Ad Copywriting Tips for Your PPC Campaigns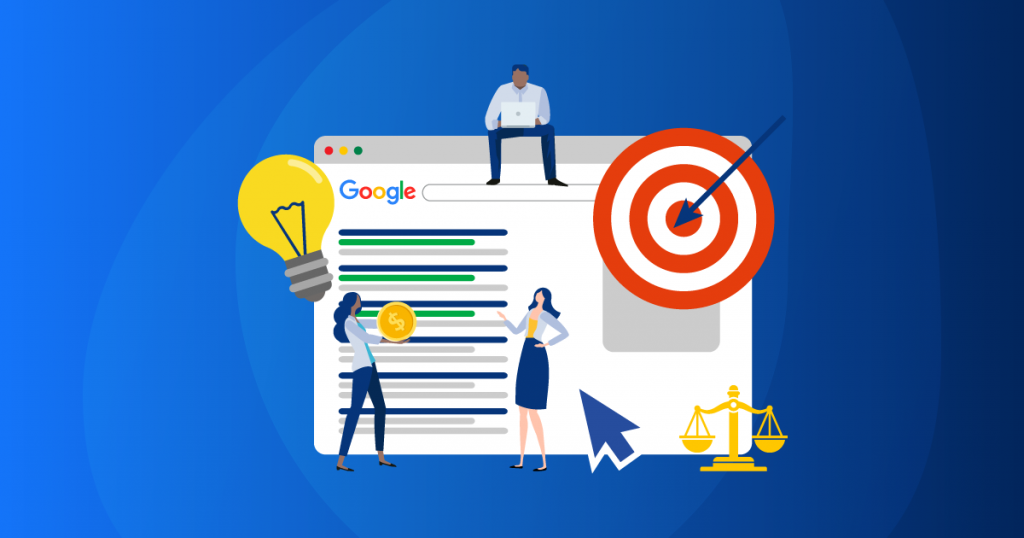 Now that you know the basics of the text ads structure, it is time to see some PPC ad copy tips to help your content get optimized and attract more users. Make sure to look at each of them to see how they can impact your PPC marketing and generate positive results.
Each business industry has its own needs and ways of advertising, so make sure to analyze your market for better chances of conversion rate optimization. Here are some of the main tips you can use for writing ad copy more effectively:
Create Emotional Titles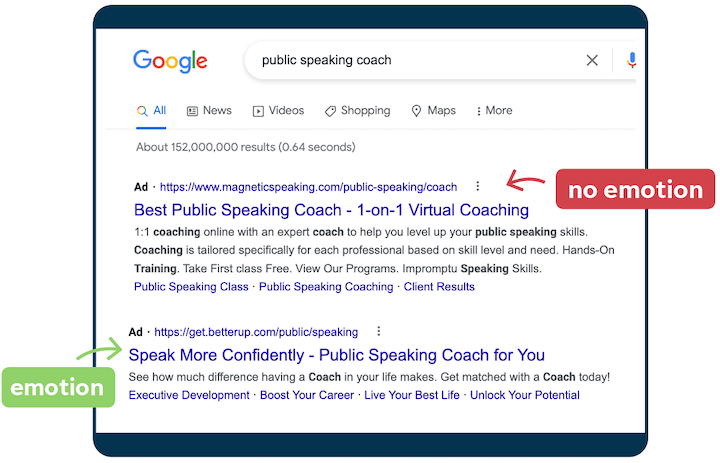 The more emotion you put in your PPC ads, the higher your chances of convincing people to click on your link. Building connections between your company and the users viewing the advertisement is one of the best ways to persuade them to do what you're asking for.
This trick works with digital marketing and any promotional action, regardless of the industry. If you want to increase your clicks and conversions, good emotional ad copywriting might be the best way to achieve it.
You only need to be careful not to overuse this. Save these emotional titles and headlines to key parts of your PPC ad copy.
If you're promoting a product, for example, make sure to provoke the user's desire to have your product. Use your descriptions and headlines to show them why your product can impact their life and why they should buy it.
Add Emotional Triggers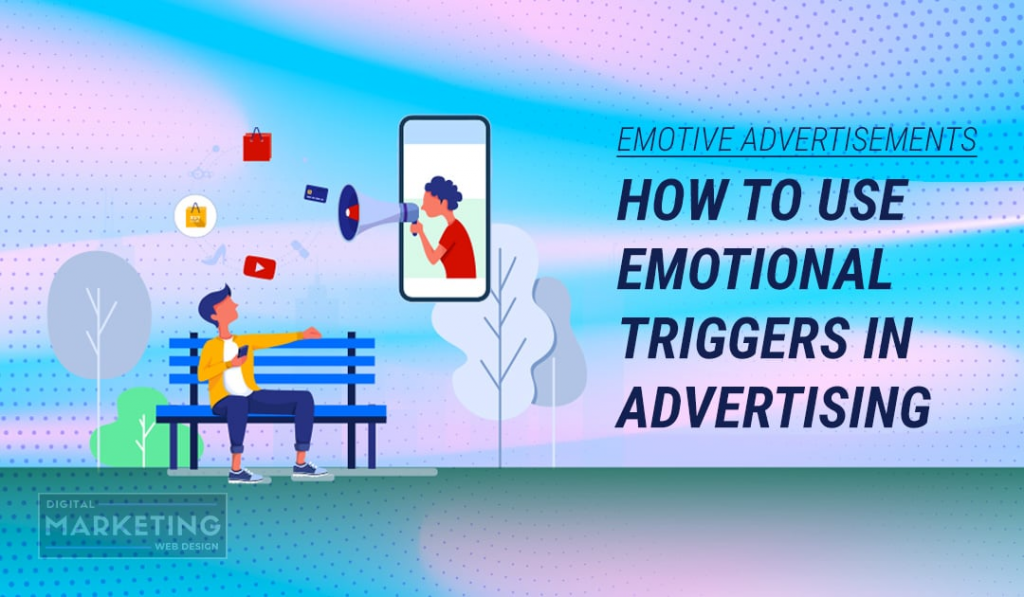 This tip might look similar to the previous one, but they have some differences. More than just evoking emotions, this psychological trick also involves provoking reactions.
Some of the most common cases where this happens are social causes and businesses that are directly related to them. The main objective of these titles is to generate an instant response from the users.
For the emotional triggers to be successful, they must aim directly at your audience's pain points. It must also be combined with a precise and appealing call to action.
Always Show Your Benefits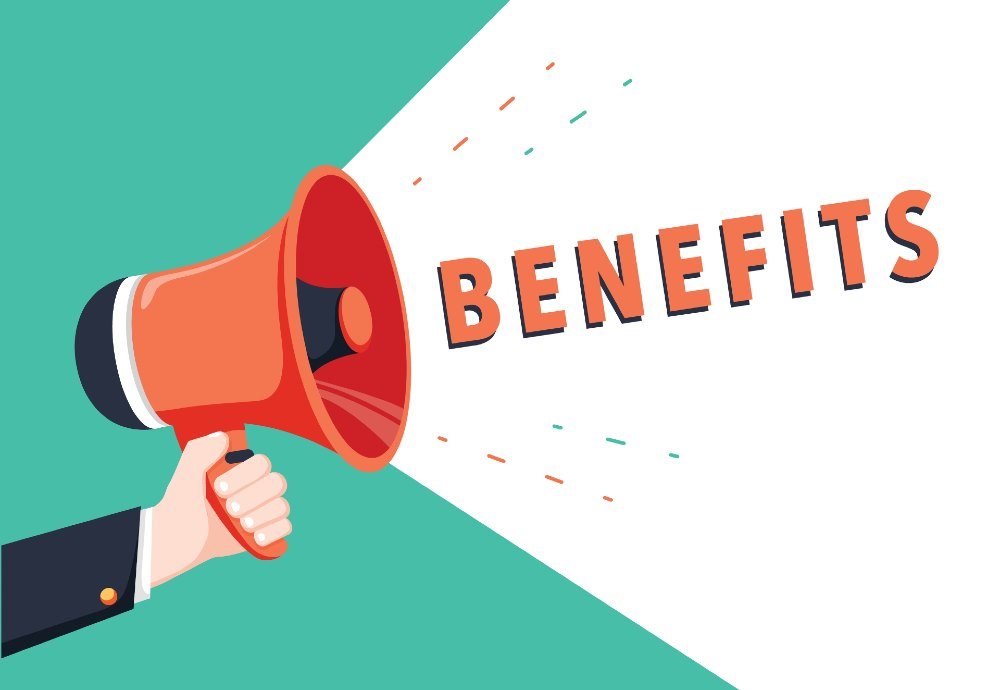 When looking for a solution to their problems, whether a product or service, the user will only focus on the benefits and upsides of choosing one over the other. For this reason, it is vital that you make your benefits crystal clear when creating your ad copy.
Ensure your message matches your other communication pieces and create a unique selling proposition that makes your product look flawless. Remember that showing only the benefits doesn't mean lying about your offer. Doing this can cause harm for your company, so it's essential to include only the truth.
Since customers mostly care about the solution and how your product can make their life easier, make sure you produce a good call to action (CTA) and description based on these aspects of your solution. With this, you create a sense of urgency that makes your product look like a must-have for the potential customer.
When describing products, one common issue copywriters face is the misunderstanding of the distinction between features and benefits. Often, they focus on the features alone, neglecting to highlight the underlying benefits that truly resonate with consumers.
Take, for instance, a gaming chair. A feature of this chair could be its ergonomic design, with adjustable lumbar support and padded armrests. However, the benefit lies in the improved comfort and reduced strain on the user's back during long gaming sessions, ensuring they can fully immerse themselves in their gaming experience without discomfort or distraction. Emphasizing the benefit of a product's feature, rather than just its technical attributes, helps potential buyers see how the product can enhance their lives and meet their specific needs.
Make Previous Keyword Research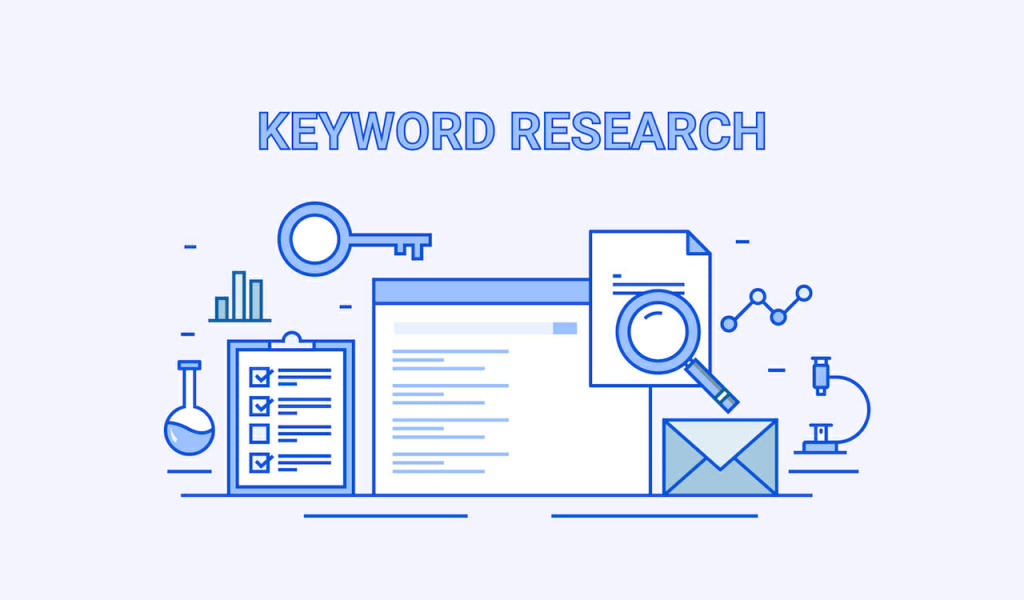 If you're investing in PPC and SEO efforts, doing good keyword research is an obvious step. When writing ad copy, keywords can make a big difference. As they reflect what the user is looking for, including them optimizes your ads and makes them appear at the top of search results.
By conducting keyword research, you also better understand which keywords and terms to include in the descriptions and display paths of your text ads. This research also impacts numerous other aspects of your business and its marketing.
Depending on the data gathered, you can also plan other types of marketing content for the company and content to include in your landing pages to optimize them. Depending on your business type, you can also use them in other PPC content formats.
Write Content Based on the User's Objective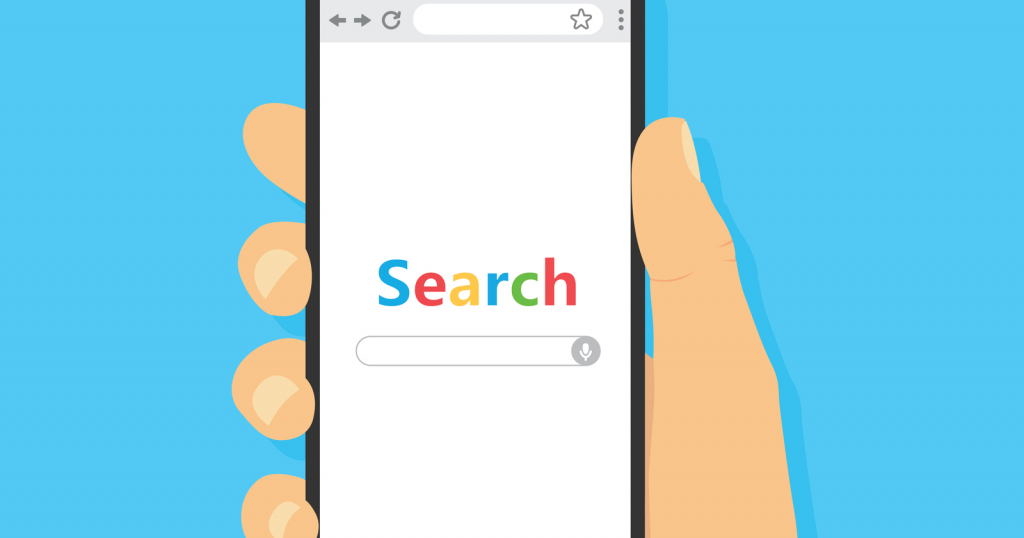 When crafting ad copy or content for your landing page, it's essential to align with the desires and expectations of your target audience when they search for a specific topic. Understanding their needs and aspirations allows you to deliver precisely what they're looking for, increasing the likelihood of them clicking on your PPC ad and engaging with your website. By resonating with their preferences and addressing their pain points, you not only capture their attention but also keep them invested in your site for a more extended period.
When clicking an ad, the user's main goal is to find a solution to their problem, and by easily providing it, you maximize the number of clicks and conversions. Your ad copywriting needs to reflect your client's needs directly.
You can use this ad copy tip not only for PPC ads but also for any marketing action and effort regarding your website and social media accounts. The more you show that your product solves their problem, the higher the chances of them acquiring it.
This, aligned with good writing skills and an interesting call-to-action, can maximize your conversion volume. It also makes it much easier to be the top-ranked ad on SERPs.
Make Competitive Research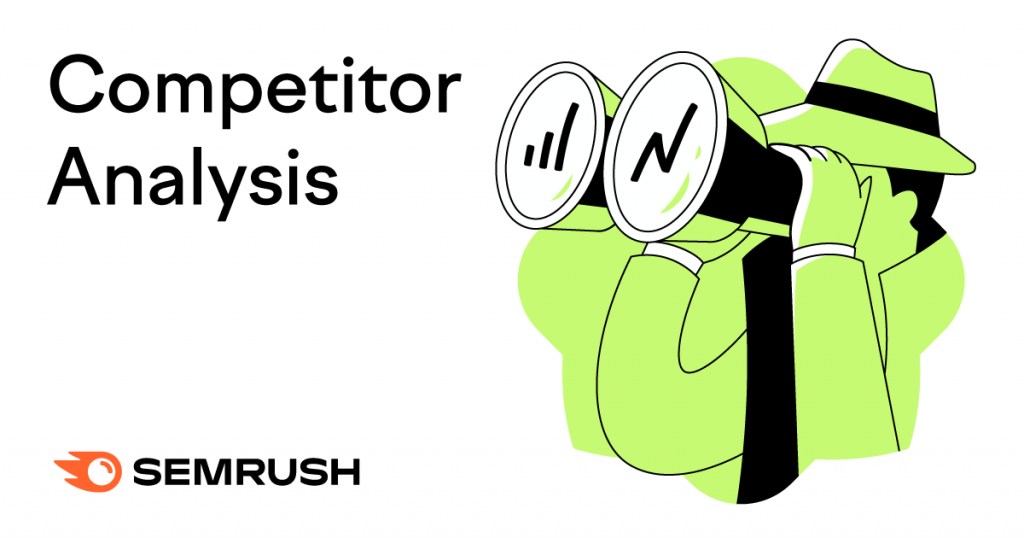 This valuable tip significantly influences all aspects of your PPC ad strategy. Analyzing your main competitors' approaches enables you to gain critical insights into their ad copy tactics and the effectiveness of their efforts. By studying their ads, you can identify successful strategies, understand what resonates with your shared audience, and learn from any mistakes they might have made.
Doing this helps you understand your market and generates numerous insights you can use to create compelling ad copy. Moreover, if you feel that all your campaigns look alike, looking at different ads might be a good idea.
When making this type of analysis, ensure not to only look at ad copy examples. You can also analyze their landing pages, text contents, and the main paid ad formats they use.
Also, see how well they rank on the search engine results pages. With this, you can generate new ideas to improve your ad group and create more attractive marketing.
Be Direct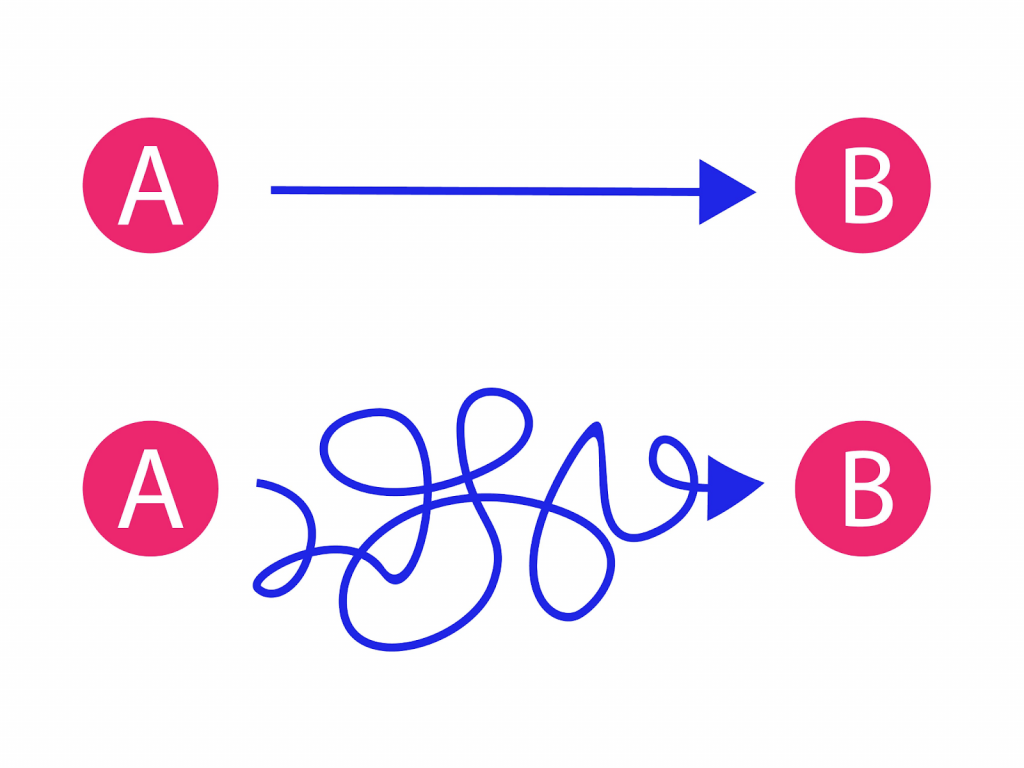 It is no surprise that direct ads generate more conversions. When a user is looking for a solution to their problem, they want something easy and quick.
If your ad copywriting is too wordy and not straight to the point, there are lower chances of people clicking on your ad and choosing your solution over another, more direct one. Text optimization is an essential part of marketing and is directly related to the number of clicks and conversions as well. Thus, not only does your message needs to be direct, but also clear to your website's visitors.
Don't be afraid to spend hours writing a single description. The better your communication gets, the more positive results it will generate and the better it will rank on Google's results pages.
Use Active Voice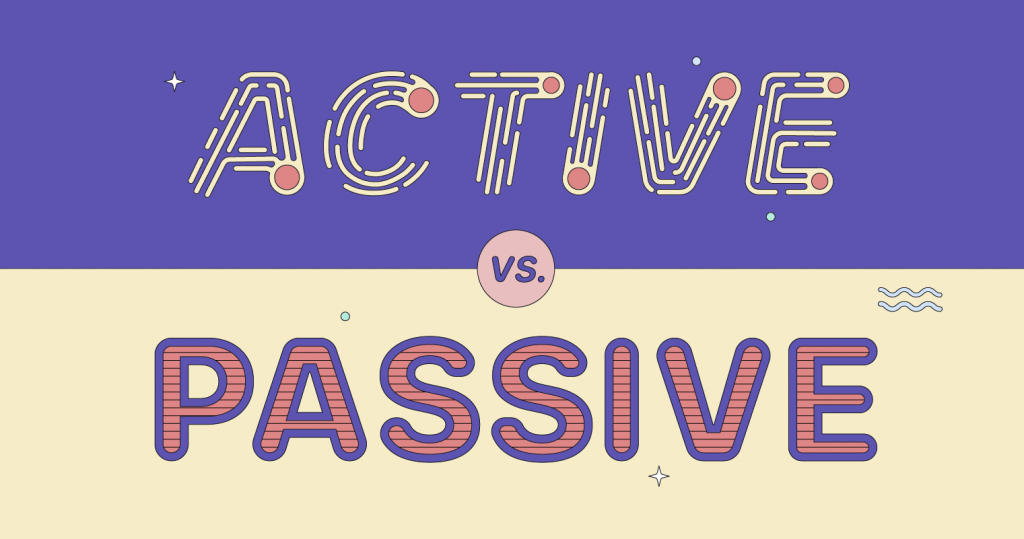 Another tip for when writing ad copy and other marketing materials to convert is to use active voice. Using it generates much more conversion power and, combined with good CTA, is the answer for a good campaign.
Don't mistake active voice for rudeness. The active voice generates a sense of urgency and motivates users to take prompt action.
When creating these texts, your message should match the content of your website. Creating constant and uniform communication also helps with brand identification and enhances the overall reading experience for your audience.
Ads with simple verbs and direct orders are the best-ranked ones and can gather more clicks than the others. Employing this strategy not only enhances the ranking of paid advertisements but also boosts visibility in organic search results.
Include Statistics
If you want to make your content more convincing and likely to be clicked, including some statistics and data to reinforce your point is a good idea. You can have two ad copy examples with the same keywords, and if one has a statistic that sustains the product or service, it has a higher chance of getting better results.
People like proof of what they are buying or subscribing to and the best way to give that is by including accurate data about what you're selling. Whether it's a percentage of satisfied customers or a number comparison between you and other competitors, anything can help you highlight among other ads.
Address Your Audience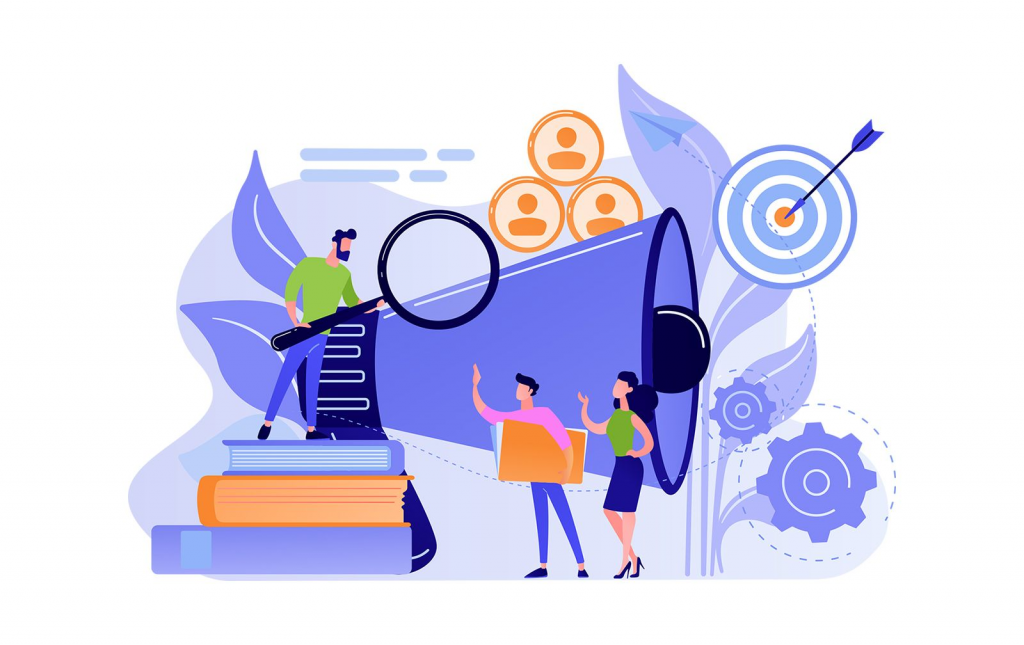 Another PPC ad copy tip regarding writing your texts is to always address your audience. Instead of saying, "The user needs to write," you can say, "You need to write."
By forging such a connection, you foster a stronger bond between your brand and the readers. The closer you align with your audience, the higher the likelihood of your ad copy resonating with them and yielding positive outcomes.
Also, addressing your audience makes them feel powerful and more critical. It is a trick that should be used for advertisement and any action related to the sales team.
The feeling of importance is a powerful ad copy tool that can be decisive in making someone choose your solution over another. Use this to your advantage when creating ad headlines or any other kind of text ad for potential customers.
Prioritize Local PPC Advertisement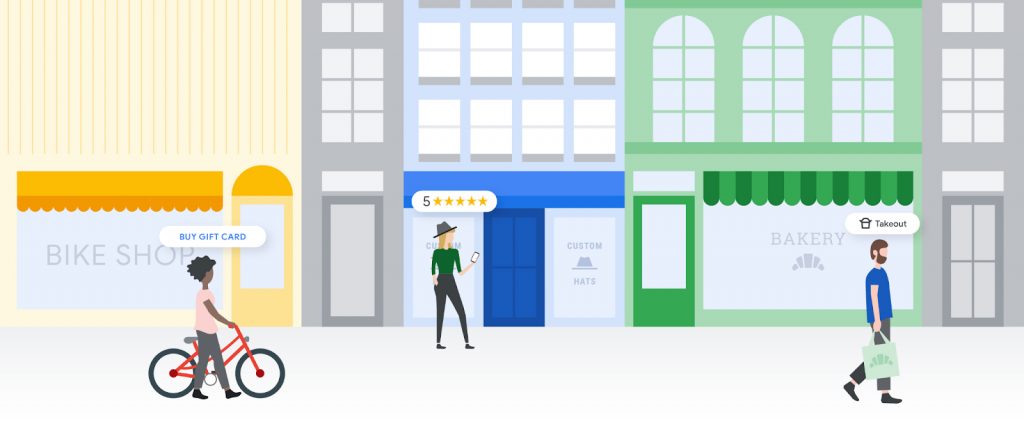 If you run a small business or a website that doesn't offer services and products worldwide, investing in a local PPC is a good idea. Competing against local businesses can be a great way to gain relevance and get known by people next to you.
Creating these relationships with users close to your business can be great since these relations tend to last much longer and be much closer. Clients and local businesses usually have more intimate relationships and a sense of loyalty. It is much more common to see people staying loyal to a company and only buying from them when it's a local organization.
Also, people often prefer local businesses over big companies because of this proximity between both parties. It is also important to remember that you don't necessarily need a local physical location to act as a local business.
You can work on different locations and still do local PPC strategies. This type of marketing is also more likely to make people click ads, especially if you have a good evaluation of Google.
Create Unique Value Proposition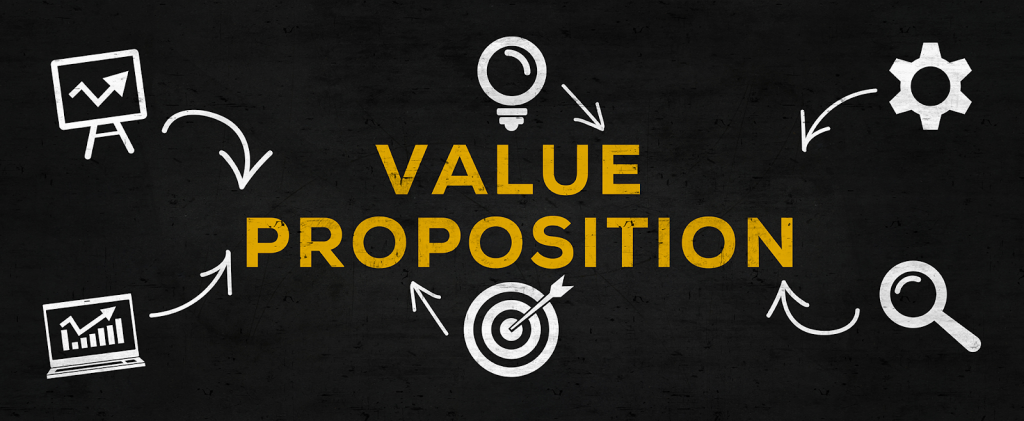 As mentioned earlier, creating identification is the key to success, and creating a value proposition is a great way to do it.
You should create a proposition that causes emotional responses in people and tell why your business has the best solutions to their problems. To enhance your writing and craft a compelling value proposition, it is highly recommended to use a tool called the Value Proposition Canvas.
It has all the information and categories you need to create the perfect text to feature on your website.
Use it to tell people why your company differs from the others and how you solve people's problems. This will reflect on how people see your brand and their relationship with it.
This is important not only for PPC ads. A good value proposition impacts all aspects of your brand, whether when investing in SEO services or even on social media accounts.
Optimize Landing Page Design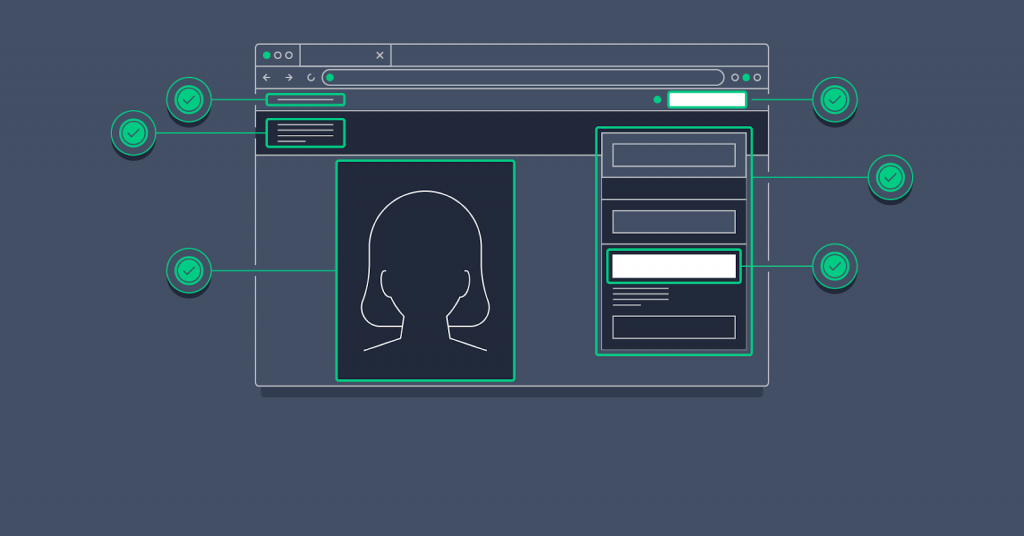 Your PPC ad copy will make them click, but the landing page keeps them interested in your product and converts them into customers. If you want to create successful marketing campaigns with PPC, you need to ensure that the page where they get redirected guarantees positive UX (user experience).
The primary goal of PPC, UX optimization, and SEO is to maximize user engagement and retention on your website. An effective design, complemented by captivating images, serves as a powerful means to accomplish this objective.
A well-designed website not only entices visitors visually but also ensures responsiveness across various devices, enhancing their overall experience. Though not directly connected to ad copy, the seamless user experience plays a pivotal role in the success of campaigns and can significantly impact the conversion rate of a visitor.
You can also look at the website of your main competitors for this part of the process. Take note of their main flaws and problems and the positive aspects that can generate insights for optimizing your web page.
Use Ad Extensions and Tools to Support Your PPC Efforts
The last PPC ad copy tips list item is the tools and extensions usage. There are several options that can help you not only to write the perfect PPC ad but also to track the results of your campaigns more effectively.
One example of a powerful tool that every PPC marketer should use is Google Ads Keyword Planner. It helps professionals to track which keywords are more relevant to the business and should be featured in the ad spend.
Along with that, there are numerous other tools, both paid and free, that can help you create better campaigns for your company. Just make sure to understand the usage of each one and its limitations. Otherwise, you might get poor results due to the selection of tools you featured in the campaign.
Moreover, ensure you don't rely only on programs to do everything. Good human touch also helps campaigns to look much more relatable for readers.
Why Hiring a Professional Agency Is Important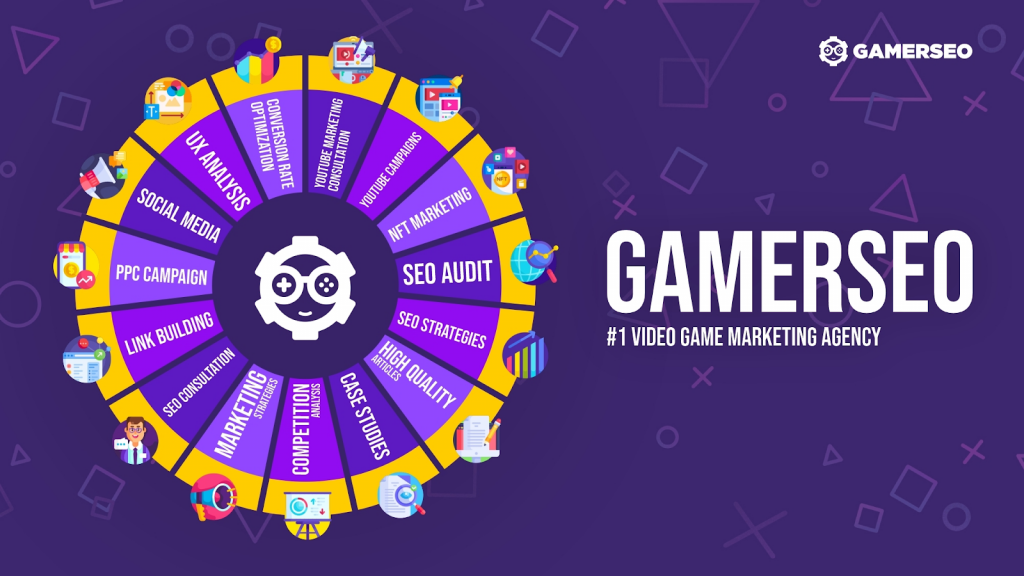 There are numerous reasons why hiring professional marketing companies is always the best option for PPC campaigns. To start, even though knowing how Google Ads works and what your content should look like, only a professional marketer can create a plan based on your goals and timeline.
Moreover, by hiring a company to do this for you, you won't need to reassign other team members for this task. This way, you can run your business at total capacity and efficiency.
At GamerSEO, we have the best professionals with years of experience to develop the perfect strategy for you.
By joining the GamerSEO family, you can have more than simple keyword research or headline ideas. We will work together with you from start to finish to ensure that every step of the process is aligned with the results you expect and want to achieve.
Time to Start Using the PPC Ad Copy Tips
PPC ads can be an extremely valuable tool for making your business known to a larger audience and generating more leads. But for these efforts to be effective, the entire process must be well-thought-out and feature a solid strategy.
To help with this, you can use several ad copy tips regarding multiple aspects of these campaigns. From the format used to how you speak with your audience, everything can have a distinct impact on how your marketing actions perform.
Now that you know everything you need, it is time to start planning your next ad copy. Make sure to take a look at each tip to increase your chances of success.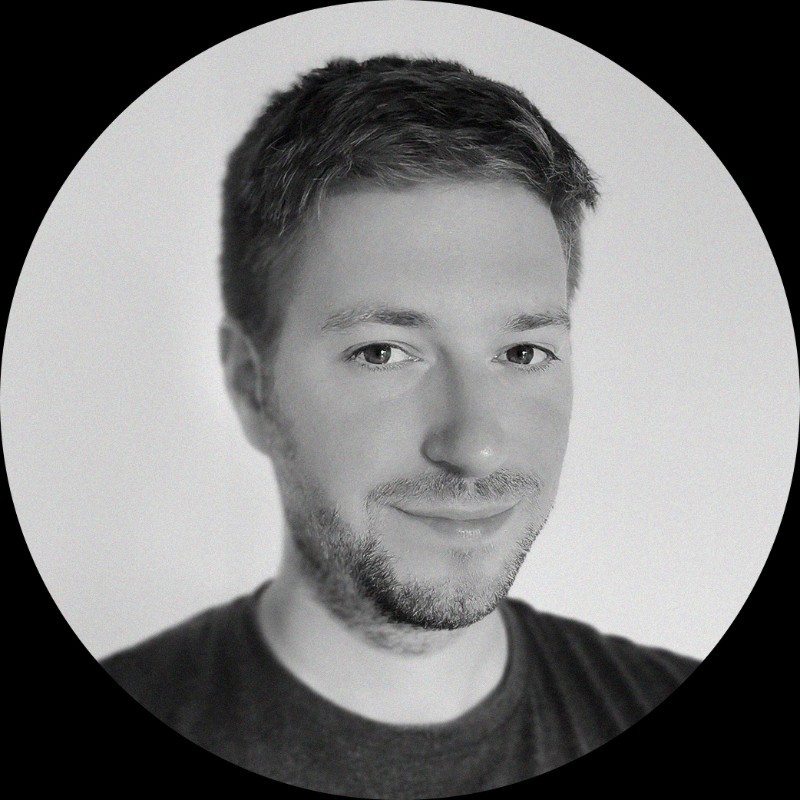 A PPC specialist who started with organic social media. For several years, the core of his activities are:- Google Ads, Microsoft Ads, Meta Ads, TikTok Ads, Twitter Ads,  Linkedin Ads. He has led campaigns with a global reach, e.g. for FootballTeam, G2A, ETOTO, as well as many smaller campaigns in the sports, construction and financial industries. Has full focus on ROAS. Privately, a fan of football, history of wars and Star Wars.