SEO is likely one of the most important aspects when it comes to helping you to grow your business, at least in terms of recognition in the networks. Thanks to this, your website can rank higher in the search engine results pages or SERPs. In this guide, we'll answer the question How Does SEO Help Your Business Grow? In this article, you will learn:
What is Search Engine Optimization?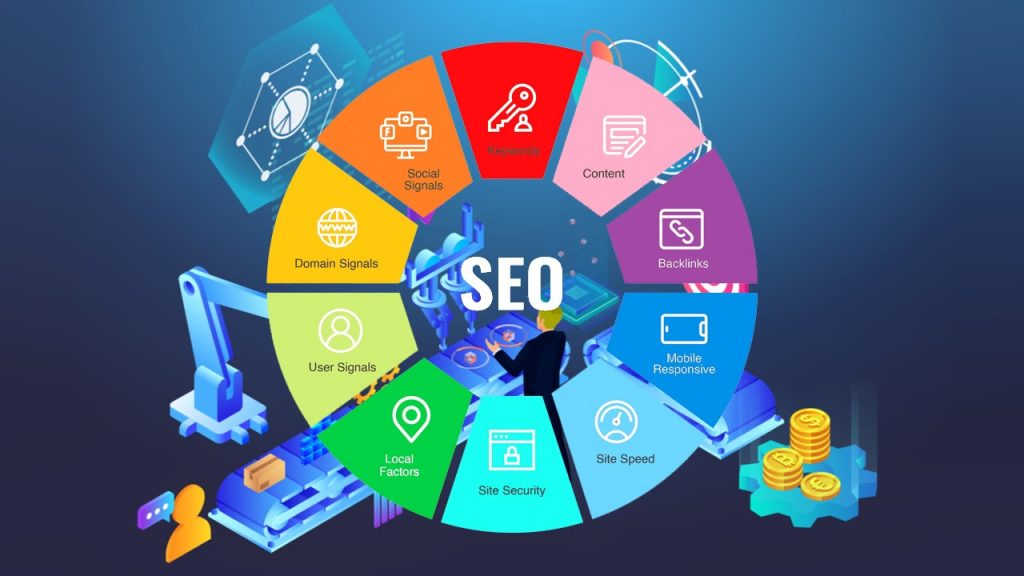 Search Engine Optimization (SEO) is all the strategies that influence a better positioning of your website in Search Engine Rankings.
SEO is divided into three main types:
On-Page SEO. This type of SEO works based on all the ranking factors you can use within your website to get higher results in search engines. 
Off-Page SEO. On the contrary to the previous one, this has to do with the strategies you can adopt outside your website.  
Technical SEO. This type of SEO integrates all the technical knowledge you can use to improve website speed and user experience. 
Is SEO Important for Every Kind of Business?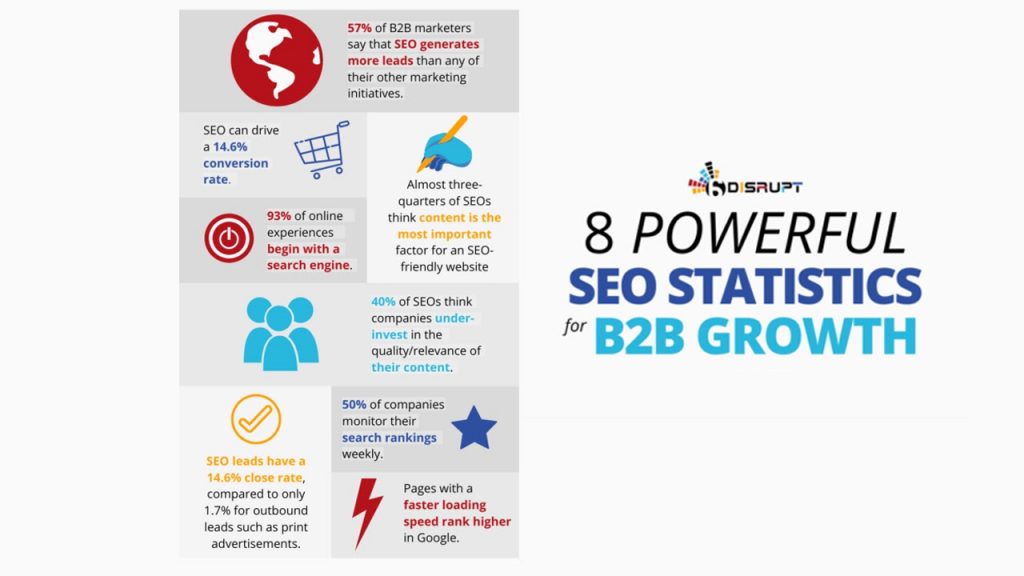 When people look for some product or service, generally they look on the Internet, this is a fact. For this reason, you must have, in the first place, a website in which users can check what your products are.
Of course, some businesses can have more conversions for the nature of their products or services.
B2B companies are particularly benefited when they adopt a complete and well-structured SEO approach, which includes Local SEO effective strategies and an effective digital marketing strategy.
B2C can also get great results in terms of positioning and high search engine rankings. Optimizing your site through SEO is a good way to attract a potential customer base and increase the number of successful conversions.
How Exactly Can SEO Help You Grow Your Business?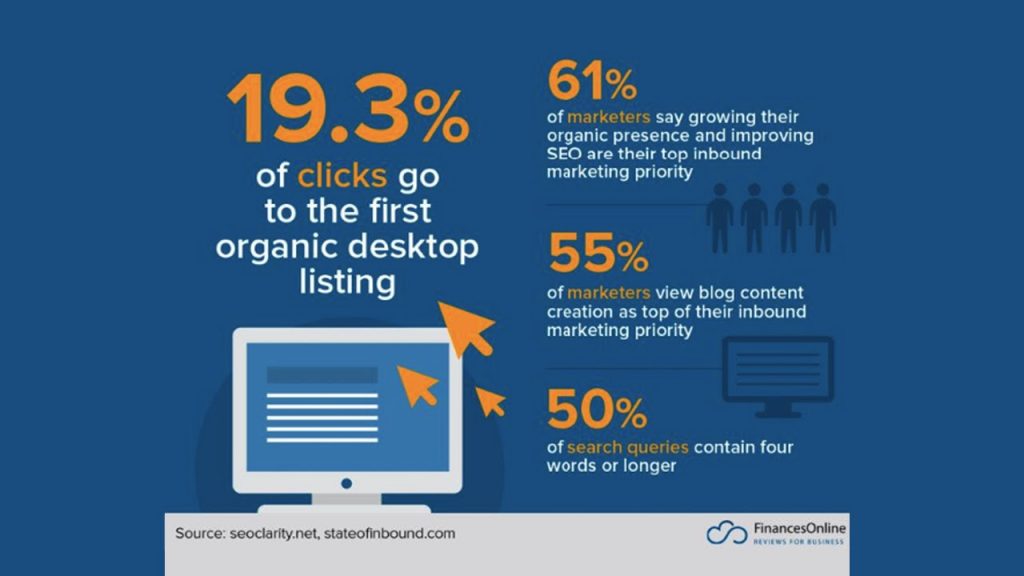 Your business, as expected, has a target audience and market it is catering to. By creating content based on topics related to your brand or field, you have a chance to reach out to your target audience via a search engine results page.
Also, if your blog content and overall structure qualify as high-quality content, Google will position it in higher rankings, which will drive in more organic search traffic. Most traffic comes from SEO.
But this higher-quality traffic is just a checkpoint in the path of getting more and more conversions. Everybody, big and small business owners, want to have a constant flow of search engine users who prefer their content instead of others.
Engagement is the key in this regard.
Your SEO work and content marketing have to work in association with your business goals so that you can build real trust with your visitors. Most visitors arrive at your website through search engine optimization. 
SEO services are more than positioning on the first page of Google's search engine and increasing click-through rate. It is about getting more people to make the right decisions and to take the right actions once they are browsing your website. 
That being said, let's take a look at some ways in which SEO efforts are important to make your international, domestic or local business grow even more by taking it to the next level.
SEO Helps Build Up Engagement and Conversion Rate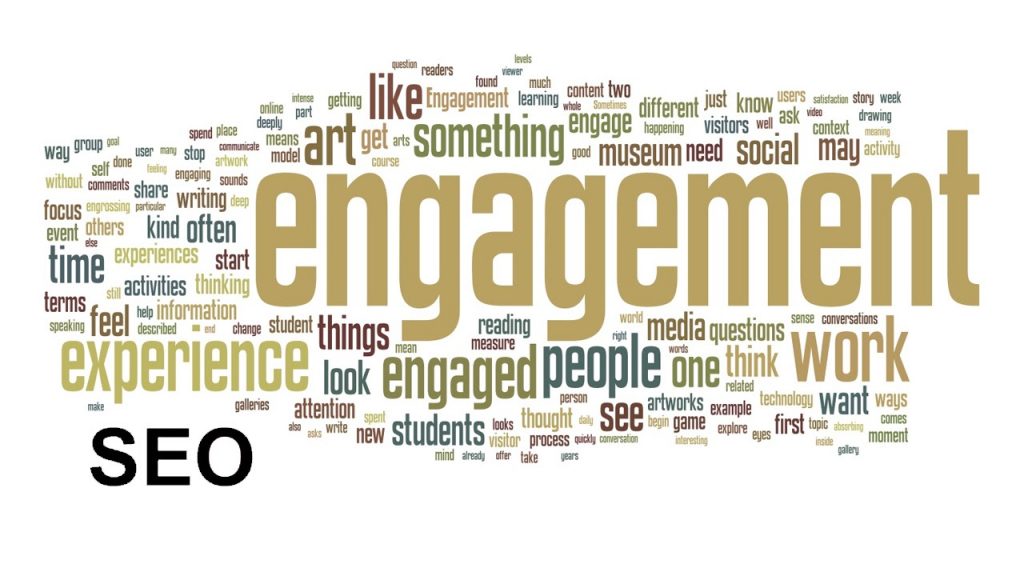 Like we said in the introduction of this section, SEO practices help engage visitors by giving them exactly what they are looking for. If users know they can come to you when it comes to learn or find out something related to your field, they will come back to your website page any time they need to do it.
Besides, increasing your engagement can lead to a higher conversion rate. That is not the idea?
In this regard, starting to form some kind of relationship between you and your visitor is the way to get even more conversions.
There are some interesting ways you can achieve the aforementioned.
Have a contact landing page. A landing page is where you offer your products or services and motivate users to get them. Inserting a contact form on this page is a great way to resolve visitors' questions and convince them to accept your offer.
Have a chatbox. This is a different version of the above. It can be a more direct way of making sales and a more personalized one. Besides, having a live chat is perfect for answering burning questions and satisfying those hot-headed customers.
Add your social media link button. Social media can bring you even closer to your clients. They represent an excellent way of showing the more human side of your business. A website link to your channels will drive more traffic to your site.
Produces Long-lasting Results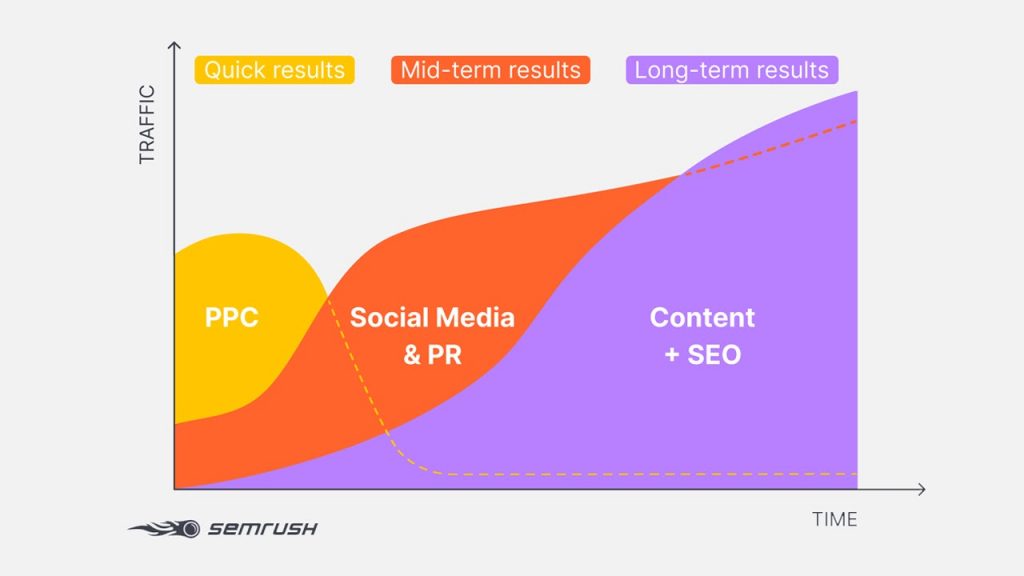 Keep in mind that an SEO strategy is thinking of working for an extended period. Positioning doesn't work overnight. There are some conditions your website has to achieve to reach the top spot in SERPs.
A lot of businesses fail their SEO attempts because they lose patience while waiting for results. Many abandon their efforts and move on to a different campaign.
SEO is a slow and steady process that takes time, but the results are long-lasting. Once you are well positioned, your visibility and online presence can last for months, even years.
The more effort you put into it, the more results you'll obtain.
Cost-Effective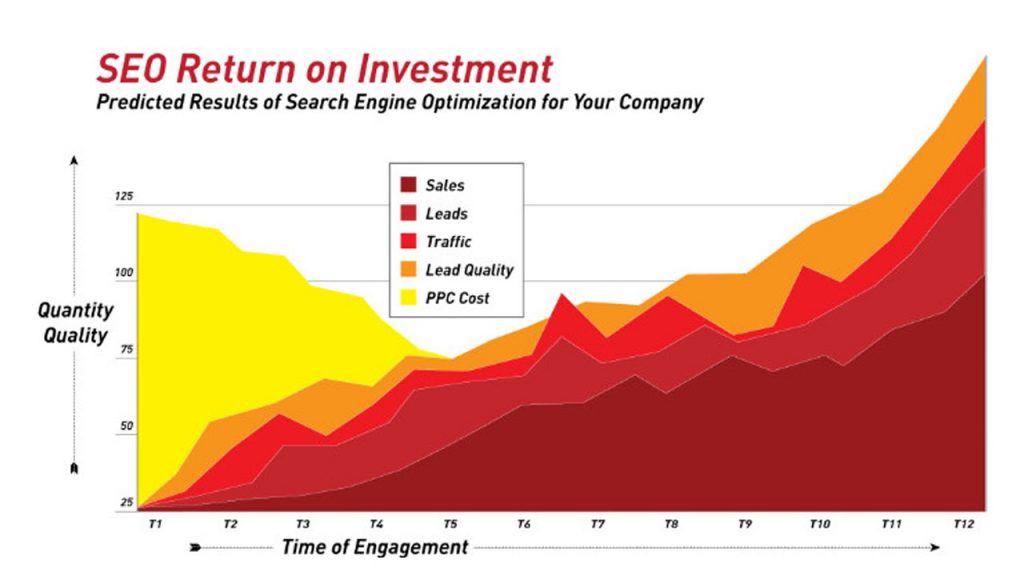 Any SEO agency knows that the cost-benefit ratio can be one of the main reasons companies make some marketing decisions. 
For one side, PPC and paid Ads (paid advertisements) campaigns can be costly and just bring relevant results in that specific period.
On the other hand, hiring SEO professionals can cost you some money initially, but eventually, the investment will turn out profitable. This means you will save a lot of money in the big picture. Next, let's have a look at three SEO-related reasons in terms of cost-effectiveness.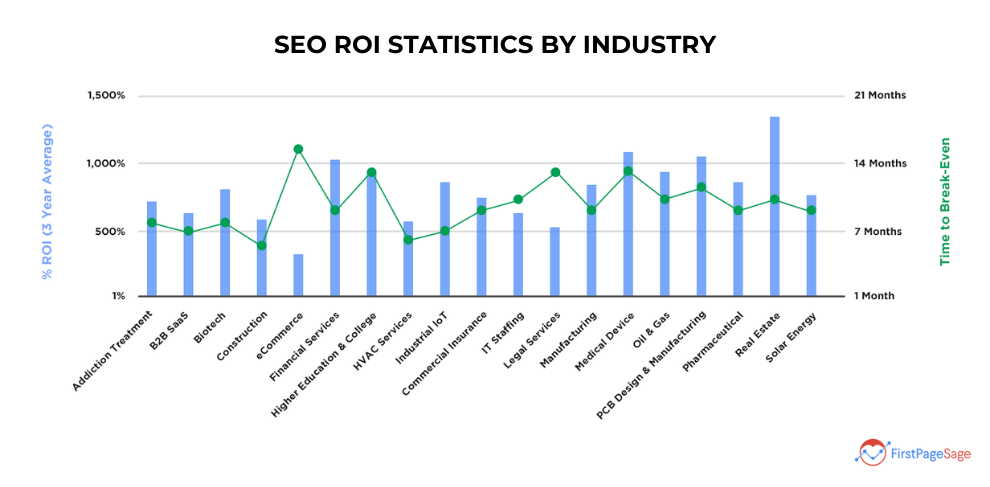 Through effective SEO, your brand will be in the right place at the right time when people are actively searching. This makes your chances of a conversion relatively high, giving you a return on your investment.
SEO, compared to other methods to drive traffic, is relatively cheap. The average SEO cost is $100 – $250 an hour for US agencies. Also, the payoff will very likely be huge regarding the brand's benefits and revenue in the long term.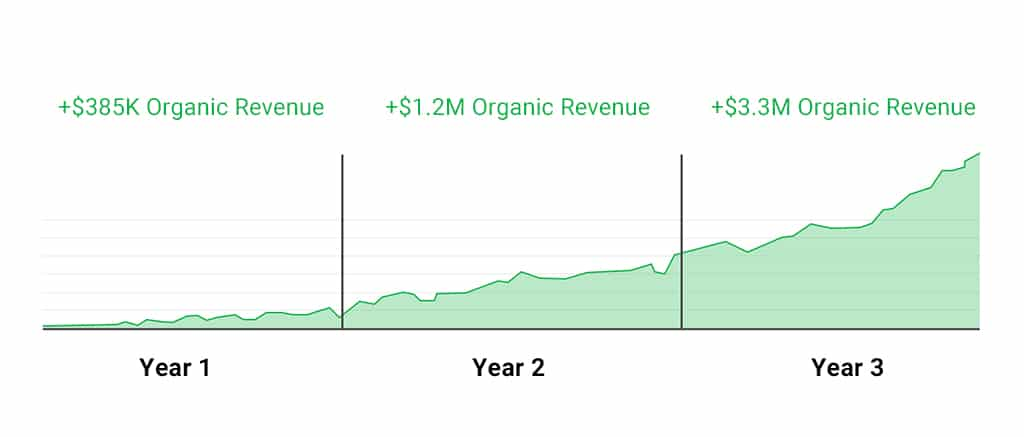 Source: FirstPageSage
SEO is a marketing cost, and it is just like other marketing strategies with a specific marketing budget. You have to pay for specialists and others. Best SEO practices are the best investment you can make in your website pages.
Actual SEO implementation will hold water for years to come. Do not forget that SEO will only be better with the more attention and investment it gets.
Good SEO = Better User Experience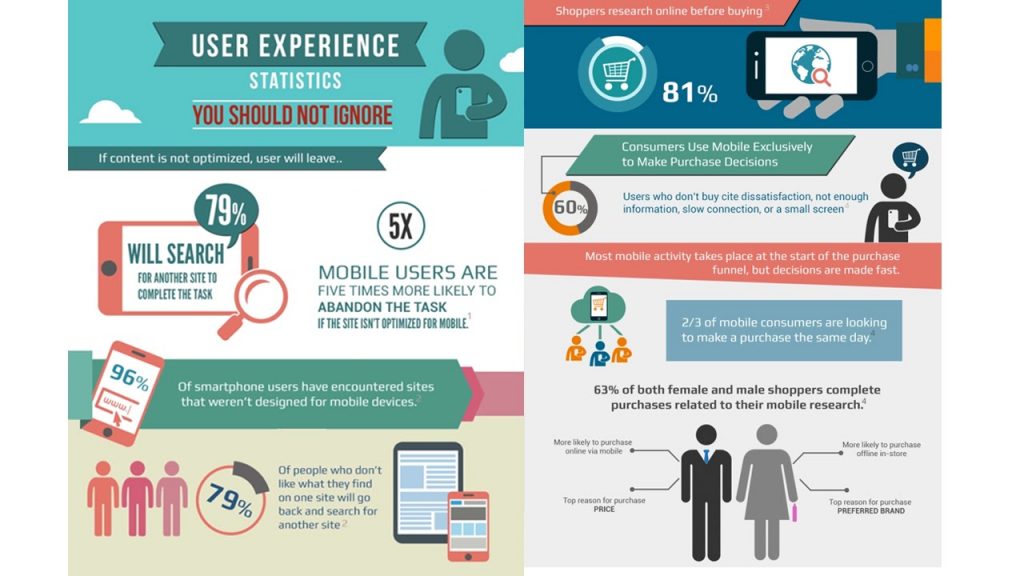 Source: Araghu.WordPress
SEO is not just about content strategy or getting more traffic to your website; it is also about providing a good user experience.
A good user experience is one of the main reasons visitors return to your website and share your content. Thanks to such behavior, you're getting more customers and more sales.
People visit your website for one reason: when they read the title tags or meta descriptions of your pages, they know they can find what they are looking for in your business website.
Regarding user experience, currently, Google knows how to elucidate a favorable or unfavorable UX. In these terms, a positive user experience has become a pivotal element to a website's success.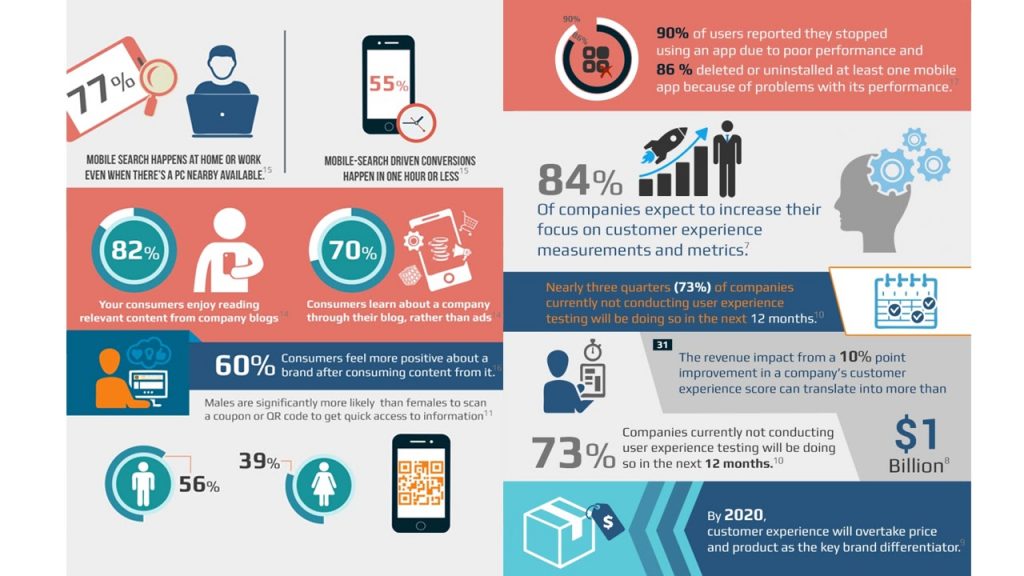 Source: Araghu.WordPress
Google itself is an excellent example of building a solid user experience. Over time, it has become an answering engine that offers the sought-after data directly on the search engine results pages for users.
Do not forget that a good website's SEO includes a pleasant user experience, leveraging it to work in a brand's favor.
At this point, technical factors fulfill a relevant role in UX. What's more, technical SEO is strongly related to user experience.
This type of SEO addresses the page speed (how quickly your website loads), how clear is the layout, and how easy the navigation is, among others.
Kindness to mobile devices is also another critical factor in user experience.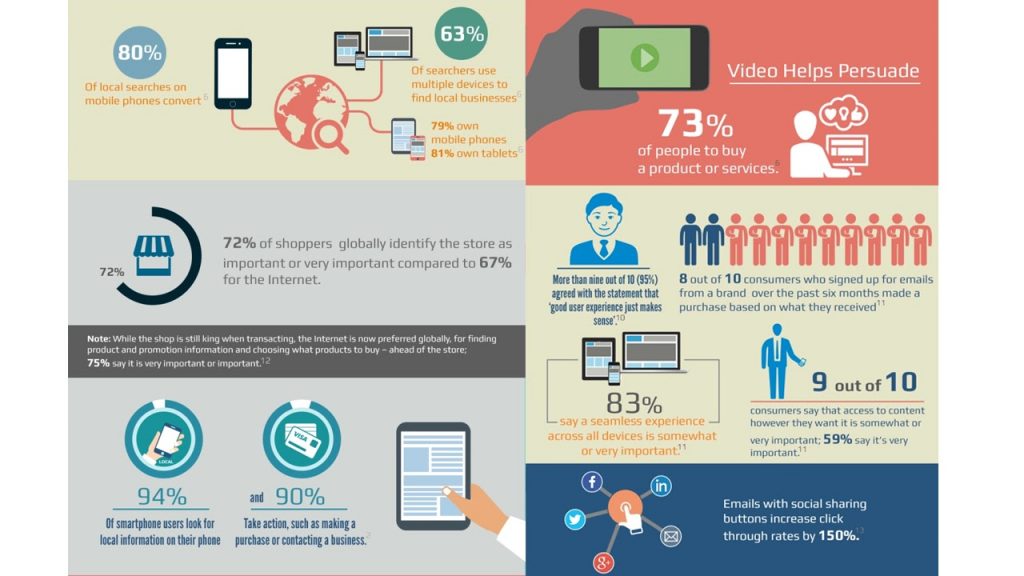 Source: Araghu.WordPress
If your website is mobile-friendly, not only will users enter your page more frequently, but Google will also reward you by ranking your site content higher in SERPs.
In fact, a simple 1-second delay in page response can result in a 7% reduction in conversions!
Improving the user experience of your website in any particular term we have mentioned, eventually, will lead your business to appear higher in major search engines. Also, to more visitors and increasing your successful conversions.
Keep Up With Competitors
When your site positions in the first places of SERPs, this means it appears above direct competitors. Users interpret this situation as your site is a more reliable option, and they are not wrong.
All your direct competitors are already applying SEO tactics to improve their results, most likely from the hand of a digital marketing agency or specialized SEO companies.
With the right focus, you can boost your website above other websites that display your main keywords. Besides, SEO activities help to perform competitor analysis. This helps business owners find room for improvement in these marketing aspects to achieve better results.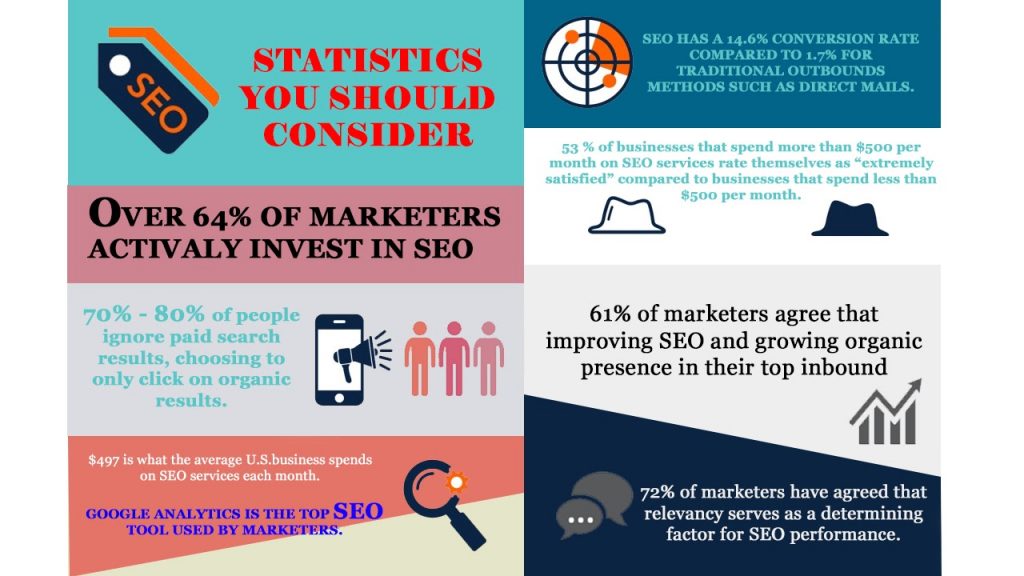 One of the most important things you can do regarding this is to update your SEO content regularly. This not only shows your regular and new customers you have a tremendous and constant presence on the web, but also you have a genuine interest in keeping up to date.
A small business owner who has abandoned their SEO won't keep their page rankings for long.
Post regular content that includes all the relevant keywords of your field and in a good density. This will help you position well for a range of keywords your competition is already ranking for. Just avoid keyword stuffing. It is not suitable for your ranking.
The more often you post, the better your ranking will be in the long haul.
Besides, you can create your website profile in the free tool, Google Search Console. This allows you to appear directly when people look for your services in your area. This also will position you higher in the search results, especially in your location.
Company Credibility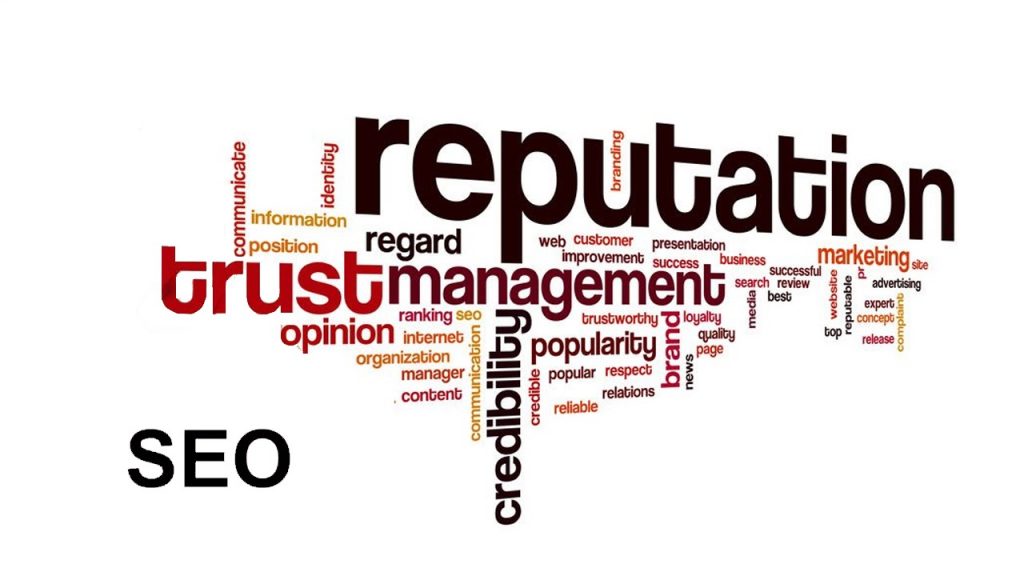 Another benefit of applying SEO in your website content, according to SEO experts, is to increase your brand reputation.
Searchers tend to think that the companies that appear in the first places in the SERPs have a major authority in their field. This, generally, is right.
In addition, when users click on your title tag and find relevant content, you can also develop a strong trust with these visitors.
And this may be needless to say, but having brand trust and strong credibility will increase your conversion rates.
If people notice that you have great knowledge of your field or on a specific topic, they'll recognize you as a domain authority website in your industry.
Ranking for Featured Snippets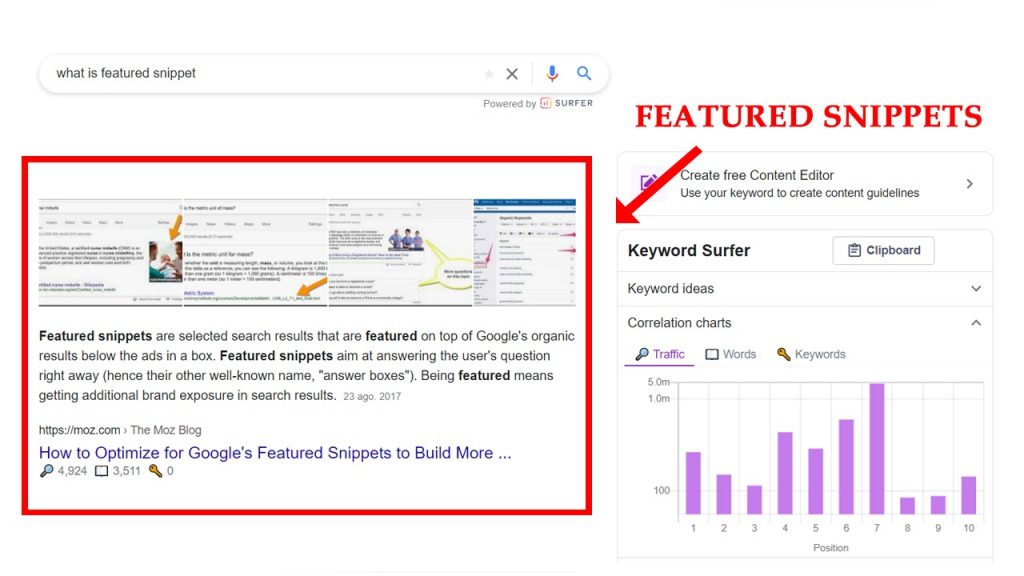 When users search the web, they will find many results in front of their eyes. In this process, they hardly notice the results that are not the first five. What's more, most people don't check the second page for search results.
An important tool to highlight your content is getting into featured snippets, which are the first results that appear in searches. Featured snippets respond directly to some questions that the searcher does.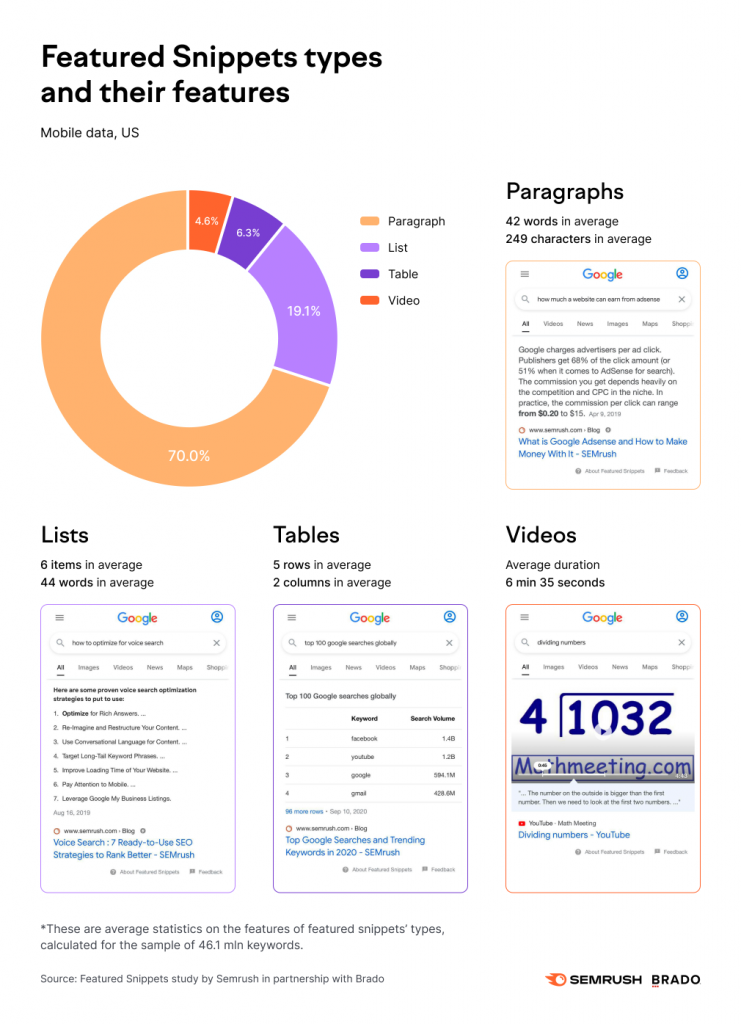 In this regard, you need to search for the right keywords you have used on your website. Then type these words in the browser and check which terms display featured snippets.
Study the sites of your competitor who appears in the Featured Snippets. Check their content minutely. With this data in your hands, set a target and develop higher quality and authority content than your competition.
Finding the Right SEO Firm
SEO's world is an alive creature that's changing and evolving all the time due to the latest Google trends in terms of activities and updates.
To maintain your website on the top of the rankings of search engines results and impact your business growth, you have to adapt your content to constant changes, and for this, you need a trusted SEO partner.
The SEO partner you need is GamerSEO. Thanks to GamerSEO services, you no longer have to go down the rabbit hole of meta-things.

Our team will audit your website and propose a complete SEO strategy so you can rank higher in SERPs and get quality traffic. This strategy will be based on the nature of your brand, on keyword research related to your topics, and on an approach through inbound traffic.
SEO tools to develop the right SEO planning for business online, such as Google Analytics or Google Keyword Planner, are fundamental to build the strategy in this regard. We are using them all!
We'll help you develop a complete long-term SEO strategy, shoulder to shoulder, to expose your brand's true potential and win over customers. Contact us through our contact form. Ask any question you have, and we'll answer it immediately.
FAQ
How Does SEO Help My Business?
A good SEO strategy will increase your website's online visibility in the results of search engines like Google and other search engines and the number of users searching either global or local searches. This, eventually, will improve your website traffic, brand value, and the number of sales. Still, keep in mind that most visits come from SEO.
Why Do Both Big and Small Businesses Need SEO?
There are 4 main reasons why many businesses need SEO:
To get more visibility.
To develop a more effective, mobile-friendly website.
To generate more sales, qualified leads, and conversions.
What Are the Benefits of SEO?
Some benefits of SEO are the following:
Increases high-quality website traffic;
Offers the best ROI;
Increases credibility and trust;
Targets the entire marketing funnel;
Reaches your entire audience;
To optimize the user experience;
Enhances PPC success.
Decreases the bounce rate.
Increases your brand awareness.
How Does SEO Help in Marketing?
SEO drives traffic to your website;
Leads to trust;
Conducts a pleasant user experience;
Builds up engagement and conversion rate;
Makes your brand valuable;
Produces long-lasting results.
Creates a constant interaction through links.
Note. This site uses non-invasive cookies to improve the site's performance.
All rights reserved. Copyright 2021.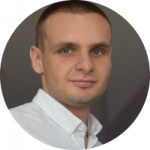 SEO specialist with over six years of professional experience. A/B test and Data-Driven SEO enthusiast. In his work, he focuses on the development and implementation of a strategy that achieves predetermined, specific goals. Privately, a fan of mountain biking.