Search Engine Optimization is mandatory in the advancement of virtual platforms. As such, cryptocurrency websites are leveraging SEO strategies to position themselves, their products, and their services in the highest ranking of search engines. But what is the best SEO for Crypto your platform can adopt? This article answers this question and many others.
What Is Cryptocurrency and Blockchain SEO?
SEO in the crypto world corresponds to all the efforts and strategies you can adopt to improve the optimization of your crypto website in SERPs (search engine result pages) and the blockchain. The final goal of embracing all these strategies is to enhance the organic traffic and the target audience of crypto companies to your crypto website through searches related to the crypto industry.
A crypto SEO strategy should revolve around related topics and concepts, such as exchanges, cryptocurrencies, crypto wallets, NFTs, etcetera. This way, interested parties and users can easily and quickly find your crypto business.
For instance, if you look up "NFT marketplace" in search engines, OpenSea, one of the biggest and most reliable NFT markets worldwide, will appear in the five first places of SERPs.
Some aspects of a competent crypto SEO strategy should contain the following:
Conducting keyword research;
Optimizing your content strategy through content creation and using relevant keywords;
Streamlining your website structure;
Acquiring links and working on digital PR.
Why Is SEO Important in Crypto and Blockchain?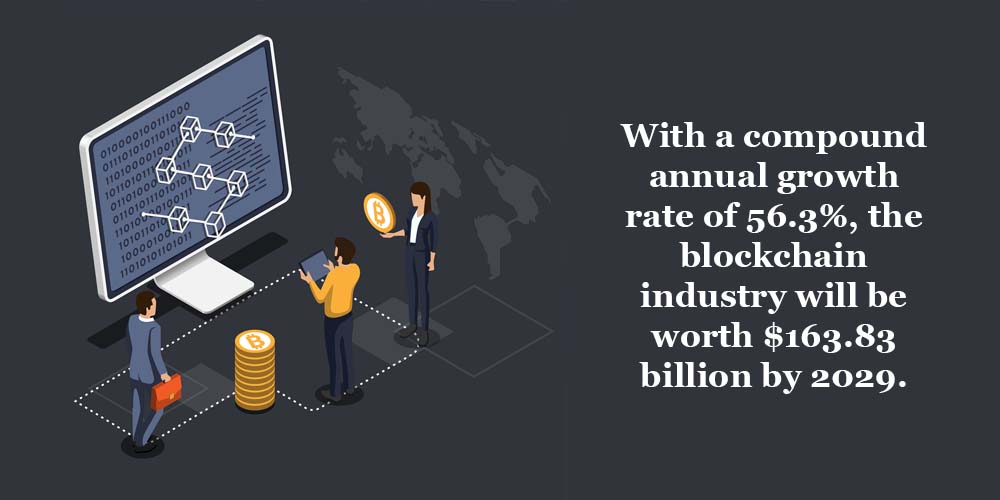 When trying to create a website related to the blockchain industry, your main objective is likely to have thousands of visitors a month and ultimately achieve many conversions.
In this regard, you have two alternatives: paying advertisements and positioning well in SERPs or using an effective SEO strategy to improve organic search. The first option is not the best since you'll have to spend a lot of money for a non-organic position, which doesn't guarantee the best results.
Crypto services are about digital money, aren't they?
The second alternative is the combination of a competent digital marketing strategy, so on-page and off-site SEO is mandatory. In this regard, crypto SEO services can help you optimize pages within your website and create off-page strategies to improve visibility and authority.
A crypto SEO agency should focus on optimizing your content for more and more people to reach your crypto space and your crypto services. This way, the crypto market will exponentially grow, which leads to more conversions for you.
GamerSEO, in this regard, is a crypto SEO agency that can carry out SEO audits and strategies to achieve your goals.
Advantages of Implementing SEO in Crypto
Crypto SEO strategies help crypto businesses to grow exponentially over time. It's because the right SEO approach improves the online presence of any website. This is the priority of most marketers out there.
Since just a few crypto websites pay special attention to SEO, your chances of standing out over competitors will increase significantly if your crypto website includes cryptocurrency SEO services.
In a few words, SEO for cryptocurrency will generate a lot of organic traffic to your website and build authority without spending money. It won't be necessary to rely on paying-per-click strategies or general digital advertisements.
On-Site SEO for Crypto Strategies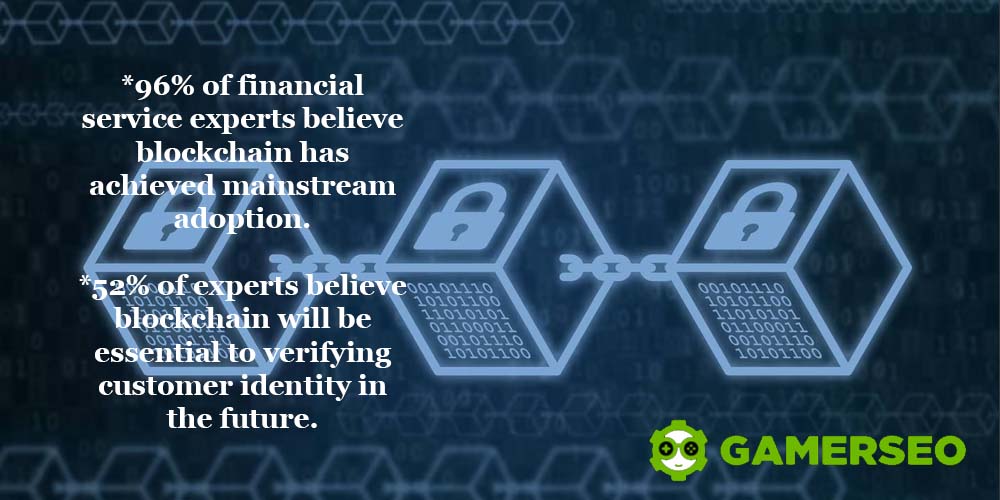 On-page SEO is the most straightforward way to increase organic traffic to your website. Here we mention some points you must consider when establishing your overall strategy.
Keyword Research for Crypto Search Engine Optimization
Keyword research is the cornerstone for improving your cryptocurrency website's organic traffic. Keywords are fundamental to any SEO strategy since users look for content and answers by inserting these keywords into the search engines. With crypto, keywords are the same story.
Keywords may be terms or phrases that users utilize to search content in search engines. For instance, if you look for something in Google, you'll probably use the closest word describing what you want to see in search engines.
The cryptocurrency niche is similar.
When you perform crypto keyword research, you'll find that words and phrases like blockchain and crypto appear frequently, as well as crypto exchanges, NFT marketing, etc. Of course, the keywords you find will depend on the type of topic you focus your research on.
Whether you consult a crypto SEO company, it will indicate to you that there are different types of keywords: primary keywords, secondary keywords, seed keywords, long-tail keywords, and more.
Primary and seed keywords are those with a high volume of searches and appearances. You should insert these main keywords in your content's headers, subheaders, or first paragraphs. Secondary and long-tail keywords are not crucial but can still improve your website's visibility by attracting users looking for specific data.
Regarding where to find the right keywords for your purposes on the Internet, some helpful keyword research tools can help you with it. The most notable are SEMRush, Moz Keyword Explorer, SURFER, Google Keyword Planner, Google Search Console, and Wincher.
Conduct the proper keyword research for your crypto project and use them correctly in all the places within your crypto website structure and content.
Content Optimization
Any crypto marketing agency will let you notice that the second most relevant foundation of any crypto SEO strategy is content optimization.
But how to optimize your website for the cryptocurrency industry?
Big question. The regular answer is creating precious crypto content for different audiences. This way, your site can cover a large part of this niche. Still, specialization is always better, so you need to decide your focus.
Do you want to provide general content about crypto news?
Are you interested in giving some tips for better investments in crypto projects?
Is it your desire to help people to identify reliable cryptocurrency websites or help crypto brands to build their authority?
Defining your target will help you to create valuable content on a particular topic.
For website optimization, you need to create high-quality content by using your knowledge, research, and the crypto keywords you found before.
For example, if your website is about NFTs, one of the best SEO practices would be to insert primary keywords such as "Buy NFTs," "Minting NFTs," or related keywords.
Excellent and optimized content should include 10 or 20 high-volume and ten long-tail keywords to generate organic traffic in vast quantities.
The length of the content is also relevant. Most crypto marketing agencies overlook this point, but every topic has a desirable number of words, images, paragraphs, etcetera. The keyword research tools we mentioned earlier will let you know how many words is the proper length.
Another aspect that any digital marketing agency will let you know is keyword density. It's more than an acquired skill; the number of keywords you insert and the intervals between them are also crucial.
Optimize Headers and Titles
You should also optimize the headers and titles of your pages and content to Google and other search engines to rank your site higher. Headings and subheadings are essential when crawling and indexing your pages within your site.
Any cryptocurrency marketing agency specialized in SEO will advise you that you must optimize headings and subheadings to provide a better understanding of the content to search engines.
Good header and title optimization management involve using H1, H2, H3, and tags in the HTML code. Both must be descriptive and concise for content marketing.
Meta titles and meta descriptions are also fundamental to crypto startups reaching the first positions in SERPs.
Most crypto SEO audits show that users click more on titles and descriptions that include the main keyword they are searching for. It would help if you placed keywords across all tags to search engines to crawl your pages correctly.
Organizing your content in linked headers, even adding numbers, is a great way to obtain continuous SEO optimizations.
Schema Markup for Featured Snippets
Schema Markup, AKA structured data, is a semantic vocabulary (code) that helps search engines categorize the content of your cryptocurrency website. In other words, schema markup helps Google and other search engines to understand your pages.
This standardized code provides excellent clues for technical SEO and about how your pages are classified and organized.
Besides, Google utilizes schema markup to select featured snippets according to the relevance of the fragment. Featured snippets are also relevant in boosting traffic as well as page authority.
So, a competent digital marketing SEO strategy must consider a relevant schema markup for your website so search engines can index it properly.
Visual Elements
Content is not just headers, paragraphs, and keywords; visual elements, like videos, images, tweets, GIFs, etcetera, are also crucial. Every crypto site should contain these on-page SEO features and competitive keywords to complement each other.
Besides, visual elements add more information to your texts, and even more when it comes to cryptocurrencies and digital visual assets, such as NFTs and blockchain technology digital art.
Engagement is another collateral benefit of using visual elements since the target audience may feel the necessity of watching what they're buying or consuming. Visual features even bring a lot of quality traffic when searchers look for images or videos.
Still, you should distribute your visual media equally throughout your content. This practice will improve the UX. It also enhances your visibility in Google search and other engines. A good habit is inserting excellent images relating to the crypto niche in every H2 or H3. Besides, including highly competitive keywords in the image alt text is recommendable.
Page Loading Speed
Search engine optimization also considers the internal architecture of your crypto website and its functionality to rank it in SERPs. The speed with which your page loads is also crucial; thus, your elements should be optimized for better efficiency.
In this regard, traditional SEO gives you good advice to improve your website's page loading speed. For example, using JPG format will help you improve your site performance since they are smaller. Removing unnecessary files is also some of the SEO techniques you should consider to improve speed.
Mobile-Friendly
Nowadays, most searchers look for information, i.e., guides, images, content, etcétera, on mobile devices. So, cryptocurrency SEO services specialize in optimizing websites for mobile-friendly usage.
Providing your audience with a flawless mobile user experience is crucial to gain more satisfied customers and new users.
A blockchain SEO agency to work with will probably encourage you to design your website as a mobile-friendly site.
People use their mobile devices to purchase online and browse the Internet to find specific information. Your website should display the info correctly and in the correct format. I.e., it has to be responsive and engaging. This way, your crypto and blockchain space will keep the UX at its highest level.
Link Building Strategy for Organic Traffic
A well-achieved structure based on Internal linking is vital to on-site SEO. Internal links are perfect for fulfilling the recommendations of Google's EAT, i.e., Expertise, Authoritativeness, and Trustworthiness.
Besides, an excellent internal structure is a repository of all your content on your crypto website. It's an internal web that links all related topics for crypto clients to find more exciting content. This eventually leads to more traffic and lets Google know that your website is one of those high-authority sites.
Internal linking is one of the traditional SEO methods. So, cryptocurrency website pages should adopt it as an excellent way to develop local SEO and even lead potential customers to landing pages.
Off-Site Crypto SEO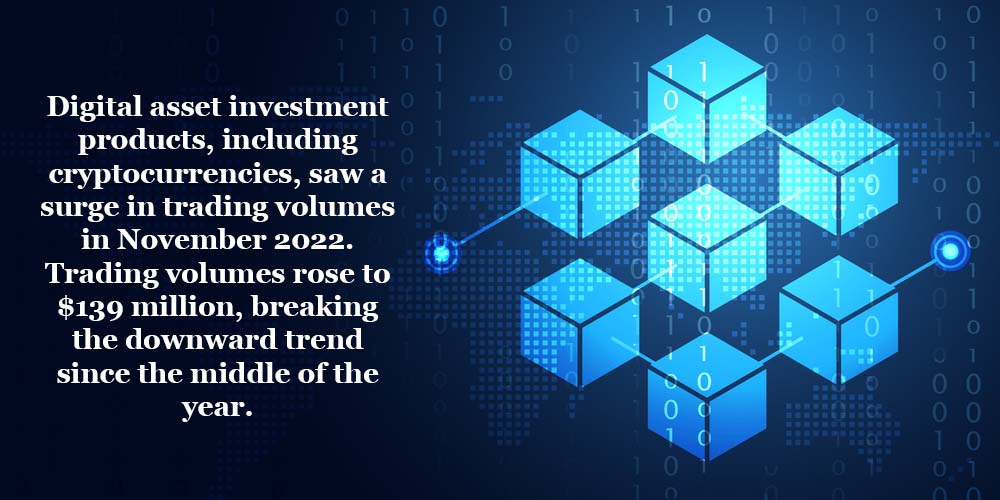 But SEO also considers external strategies to improve the visibility of websites and their position in SERP rankings even more. There are three main off-page SEO strategies crypto sites need to incorporate.
Backlinking
This strategy refers to inserting links in authoritative websites that lead back to your crypto pages. A backlink is primarily about building reliability and credibility since your website will be recommended by other cryptocurrency-related websites with a high reputation.
Besides, backlinking is crucial to any marketing campaign to reach new visitors, users, or customers.
But how to create a good inbound linking marketing strategy from external crypto website content?
Getting high-quality backlinks involves several factors. First, you need to agree with the site providing backlinks. Second, you must look for focus keywords relevant to the cryptocurrency market, like crypto, NFTs, crypto trading, etc. Third, you should insert backlinks in other cryptocurrency sites. This way, crypto enthusiasts will know that they can trust your information.
Influencer Marketing Strategy
Most people make decisions according to what a specific influencer says about a particular topic. Influencers are the rock stars of our times, and they determine, in many cases, what is good and what is not.
The strategy of working with influencers is called "Influencer marketing."
Applying this marketing strategy requires finding an influencer that fits with your crypto company or cryptocurrency startup. The influencer's content should be closely related to the ideas and values of your crypto company.
Many crypto influencers talk about investments in cryptos, NFTs, blockchain projects, and other related topics. Knowing your niche and cryptocurrency users will help you to select the right influencer for your purposes. They will drive traffic to your website to increase traffic and get more sales.
Social Media Engagement for Cryptocurrency SEO
Social media is another strong point that cryptocurrency marketing agencies will encourage you to utilize. Instagram, Facebook, and even TikTok are good platforms to publish engaging content and insert inbound links to your website.
Most cryptocurrency businesses leverage social media to implement a parallel marketing strategy that involves content, image, and video marketing. Just ensure that you share accurate data, update your content, and talk about the latest trends in cryptocurrency.
Build exciting social media profiles, create interesting content, good images, and videos, and let the magic happen!
Competitive Analysis and Competitive Research
Investigating the performance of your direct competitors is crucial in any marketing strategy, no matter your business. With a cryptocurrency site, it is the same story.
Focus your efforts on getting metrics of the competition and audit findings. Then, analyze them to obtain exciting data about strategies and behaviors of other websites.
Which are the pages of your competitors that have the most visits?
Which are the topics that have the most engaging content?
With software such as Google Analytics, you can know which channels of competence are driving quality traffic. Besides, it provides data about competitors' presence and customers.
In short, analyze any cryptocurrency-related website you believe is your direct competitor. Furthermore, you can get new ideas about what content you can add to your platform from their website content.
Crucial Mistakes You Should Avoid While SEO Crypto Marketing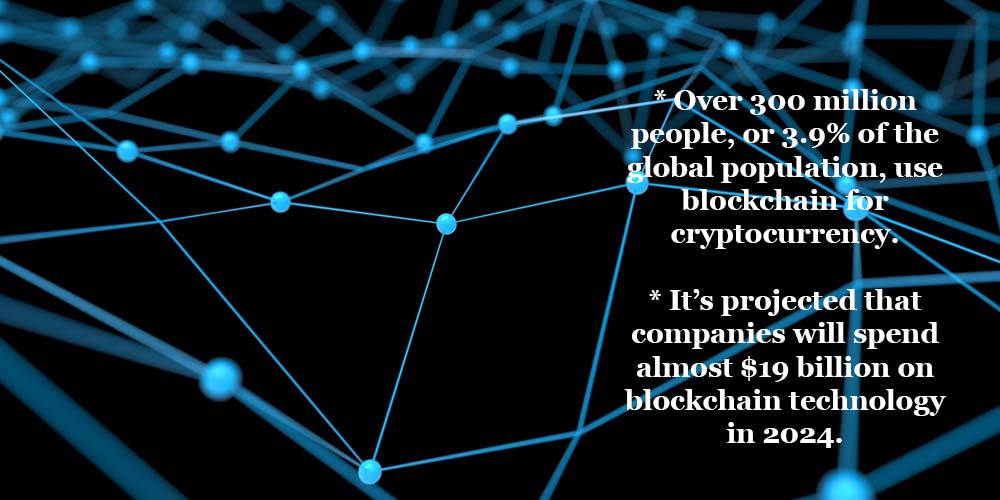 When you learn the SEO for crypto basics in detail and implement them, you will likely know that several mistakes can play against your strategy. Below, we mention those you need to pay special attention to.
Keyword Stuffing
The density of keywords is one of the most important ranking factors. An ideal density is 1-2%, i.e., you should repeat a primary keyword maximum of two times every 100 words. When you exceed this percentage, we can talk about keyword stuffing.
Keyword stuffing, i.e., the number of keywords you include in your content, is a fundamental parameter that Google and other search engines consider to crawl and index sites.
Deficient Website Architecture
Bad website architecture can negatively affect how Google crawls and indexes your website. Your platform should be simplest to promote a good reading experience and a crypto exchange. Besides, with deficient website architecture, the UX of your website may result in awful. This eventually leads to less traffic and final conversions.
Long-Form Content
Despite few people being willing to read long-form content thoroughly, your content must be more exhaustive than your competitors, bringing extra value. Analyze your top competition's websites, as there'se a reason why they occupy high positions in SERP. Then, ensuree you don't leave out any point they focused on, but add a fresh perspective to it.
Not-Including Blogging
A blog is one of the most critical factors determining your website's authority. Uploading articles to your platform from time to time and giving crucial information is vital to attract readers, users, and even customers.
Many people are reaching for information about cryptocurrency and its always-changing world.
In this regard, an experienced digital marketing agency, such as GamerSEO, can help you to create valuable content for your crypto website. This content incorporates all SEO basics, like keywords, link buildings, optimization, and more.
Bottom Line
SEO is vital for any website to reach the first places on search engines and improve visibility. In SEO for crypto, the story is similar.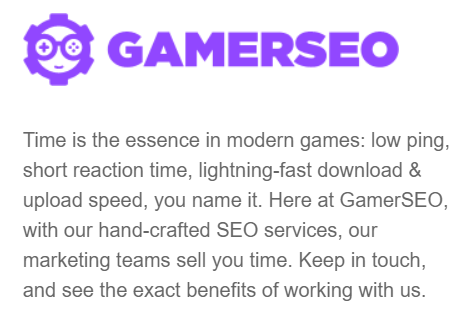 If you have a crypto website and want to see your platform grow and grow, then contact us. At GamerSEO, we will be happy to help you to reach your dream! Trust us! We'll create relevant content and perform monthly SEO audit reports to improve your traffic, build brand authority and credibility, and thus increase conversions.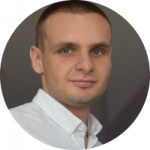 SEO specialist with over six years of professional experience. A/B test and Data-Driven SEO enthusiast. In his work, he focuses on the development and implementation of a strategy that achieves predetermined, specific goals. Privately, a fan of mountain biking.