There are several types of businesses, either physical or virtual. Each is characterized by a unique business model and how they treat the data. Among these, SaaS is a current one that has gained much popularity. But, like any other business model, SaaS needs to adopt some strategies to increase growth. SEO for SaaS is the response to this necessity. In this article, we delve into this topic to help you to enhance your SaaS company.
What Is SaaS?
Software-as-a-Service, or SaaS, is a model of distribution where the provider gives the hardware and software to a client who can use its different functions through the Internet. The SaaS provider also maintains and supports the software that the client utilizes.
SaaS companies are based on non-tangible products with limited usage. This product can be updated, modified, improved, and pivoted for multiple industries and categories. Besides, this product allows adding features to create a new market for new and existing customers through in-depth content and competitive keywords, and general SEO strategies.
Why Is SEO Crucial for SaaS Companies?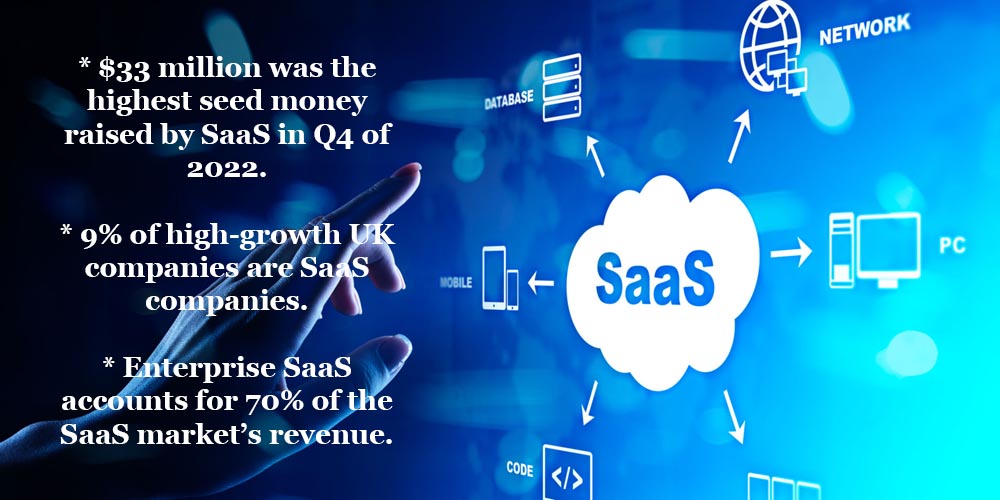 International and local SEO for SaaS is a robust, scalable, and exponential growth strategy. Since most products offered by SaaS companies are non-tangible, integrating an SEO strategy is a vital aspect of positioning those products and services in the first place on the rankings and market.
It would help if you built an SEO framework through excellent website content, link-building strategies, and a competent technical structure. With high-standard content containing the right keywords and high-quality links, your SaaS company would reach new customers and create authority in its industry.
Summarizing, a good website for a SaaS company should consider the following three points:
Be technically healthy for search engines to crawl and index.
Have high-quality content that answers the intent of your customers' search queries.
Attract links from other relevant and authoritative sites.
Regardless of the nature of your SaaS company, your website needs to be indexable, crawlable, and authoritative.
Some Relevant Factors in the SaaS Space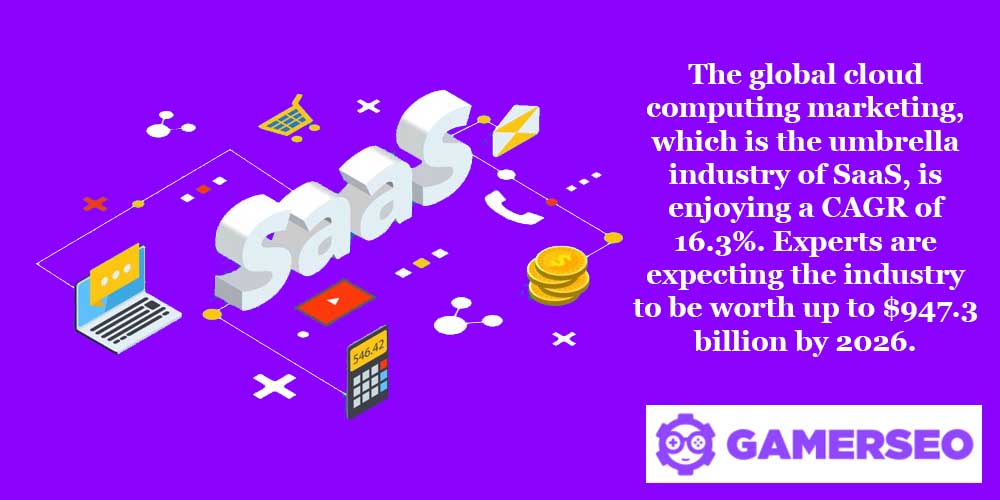 A competent and reliable SEO for SaaS considers various factors relevant to the website's suitable rating. For a deep understanding of these factors, below we mention four of these factors you need to pay special attention to.
Engagement Metrics
Metrics refer to the number of visitors engaged with your entire website and how long they stay inside. Interactions, page views, and clicks are also preponderant parts of measuring metrics. Google and other search engines consider how customers find content and user engagement as fundamental metrics.
A high engagement means that the optimized content in the product pages is well-written and easy to find with search terms. User engagement metrics and other factors have influenced how search engine ranks sites since 2017.
Link Metrics
Link metrics are very likely one of the most used strategies of recent times by SEO professionals. Generally, they correspond to a reliable way of reaching higher rankings in SERPs. Some link metrics strategies include:
Internal linking on your site;
Inbound linking to your domain;
Relevance of anchor text leading to your website;
Knowing the authority of the page and the domain you're linking to;
Knowing the authority of your site and pages.
Onsite Content
Onsite content involves all the ranking factors that position your entire business online. We can narrow them down to the following:
The main keyword in the title tag;
How pages are optimized for keywords;
How you position the keywords within your content, in the page header, and into paragraphs;
The length of the content;
The use of relevant keywords and the coverage of a specific topic;
Interactive features like tiles optimize content and link to other pages.
Technical Structure and Usability
Beyond influencing UX and engagement, these factors also affect how your site is crawled and indexed and how fast it is ranked.
One of the most relevant factors is how quickly pages load.
Google also considers the architecture of your site and the number of errors to determine your site's ranking. Google discovers these factors when crawling your website.
All these factors affect site rank, user engagement, and traffic. Besides, it would help if you considered them good foundations for your web–built site.
SEO Strategies for SaaS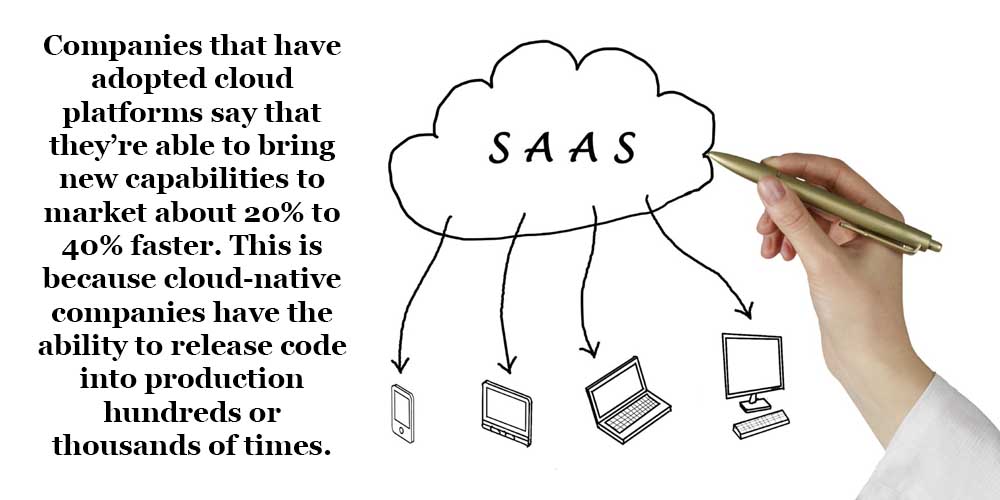 Search Engine Organization for SaaS considers multiple strategies and movements to improve the position of your Software-as-a-Service website in SERPs.
Keyword Research for Search Engine Optimization
Keyword research is an essential process of any SEO strategy, and SaaS SEO strategy is no exception. Your company should create a keyword list and analyze how its direct competitors use primary and secondary keywords.
It would help if you considered using a keyword research tool like SURFER, SEMRush, and Google Search Console. A tool like those mentioned above will provide you with current keyword rankings with the website's most used words and phrases. Repeat this process for all your competitors.
Good keyword research will help your SaaS company to reach a higher position in the search engine rankings.
Note. You can use some free tools to identify different keywords on the Internet.
Prioritize your Saas SEO Target Keywords and Phrases
It's primordial to rank any target keyword you found in three different importances levels: High, Medium, and Low importance. Once you have filtered the keywords, choose 15 or 20 most relevant keywords.
The main idea of this keyword research process is to provide a framework for prioritizing the new content you create for better organic traffic.
Having 10 or 15 relevant keywords – even competitor's keywords– is the core of the most critical aspects to rank for, no matter if it's for demand generation, thought leadership, or owning a space.
Include Keywords in the Buyer Journey Stages
At this point in the article, you need to be clear that the optimization you perform is not for search engines but for people. SaaS SEO strategies lead to creating valuable content for people that search engines thank with more visibility.
You can also sort the keywords into three categories: Awareness, Consideration, and Decision.
Awareness keywords are those that describe broad topics in high volumes.
Consideration keywords are exploratory and tend to identify a problem whose answer the user wants. For instance, a long-tail keyword such as "basic tracking task template" or "review" is an excellent example of a consideration phase.
In the Decision stage, Decision keywords indicate buying intents. In this regard, some good keywords that SaaS businesses should use are "pricing," "tool," "buy," "purchase," "solution," etcetera.
Identify SEO Opportunities
In this strategy you combine your priorities with the buying intent. For instance, if you find related keywords in the "Decision" stage with a high search volume but low competition, there's a great opportunity ahead.
However, instead of aiming at highly competitive keywords with the greatest volume, identify phrases with even lower monthly searches but, at the same time, low difficulty. It's better to rank for numerous low-volume keywords in the top 10 of SERP than being listed on 10+ page of Google on highly competitive phrases.
Once a page is on the first page of the SERPs, it's an excellent opportunity to put it at the top with a featured snippet. Many SaaS companies use well-structured featured snippets to add value to their publications.
Build a Well-Organized Website
Google's crawler indexes your content easier when your site is structured and organized. The best for this is adopting a keyword strategy called "Topic Clusters." In this strategy, you organize the keywords into groups according to their nature. Besides, it would help if you sorted these keywords in descending order by volume.
Using keywords with high volumes on your pillar page would be best. This approach could be a "Definite Guide" post that includes the targeted keywords.
The best is starting with lower volume terms and creating a content strategy with these keywords. After this, you can create your long-form piece with high-volume terms.
If you're not about what topic to touch, select the "topic cluster" that better represents what your SaaS product or service does. Remember that a SaaS business is about solutions, and a solid SEO strategy must address the product's function.
If you notice that the topic you choose has insufficient keywords, choose the second one in terms of relevance for your solution.
Conduct a Keyword Gap Analysis
If your content has already reached high rankings, you should create a new product or blog content to support the position of the previous publications. It would help if you found gaps in the last keyword research process to do this. This is because there is little competition, or it does not exist by default. Gaps will guide your future content.
Remember that SEO is a sum-zero game.
Keywords with relatively low search volume will help you to pick up search traffic that no one cares about and even get better results than direct and indirect competitors.
Distribute your SEO Efforts
All the SaaS SEO campaigns you use in your SaaS company should be divided into the following way:
70% of your efforts correspond to your content strategy and on-page optimizations.
20% is a solid and concrete internal linking building architecture, page loads, and more fixes and enhancements.
10% corresponds to external efforts that produce returns and help to improve rankings, such as high-quality backlinks and a content production strategy in social media.
Internal link-building, as a valuable on-page SEO strategy, considers relevant content and text with high volume keywords to create anchor texts. Internal links will likely lead readers to your website's landing pages, which is crucial in any overall SEO strategy.
Regarding the body content strategy and improving SEO traffic, it is fundamental to optimize the meta title, meta description, the URL, and tags. This practice will help you to get better search result positions in SERPs.
Inbound links are essential to any social media marketing strategy since SaaS websites can attract interested users and potential customers. Creating quality content on other websites and inserting backlinks will improve your brand's visibility.
Some Pieces of Advice for Technical SEO Structure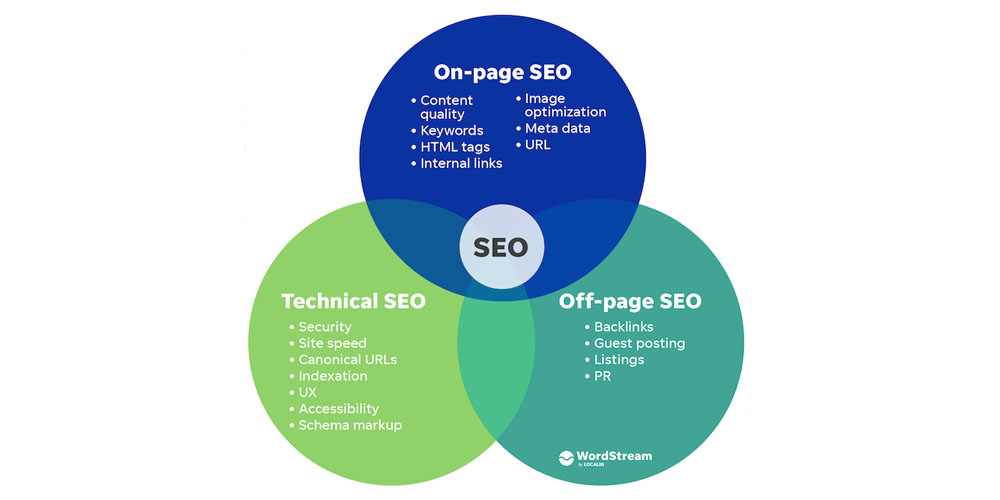 SEO for SaaS has three fundamental pillars: a technical structure, a content marketing overall strategy, and an off-page SEO approach. Now, we're giving you some tips to consider when building the architecture and structure of your website.
Enhance the level of topical relevance. Google's algorithm not only cares about how often you insert a specific keyword. Advanced algorithms currently understand natural language. Then, when optimizing your SaaS site, increase the topical relevance.
Decrease crawl errors. Every type of error leads search engine bots to fail in finding and indexing your content. You should minimize the number of errors as much as possible to ensure Google search finds your content. Remember that it's the top of the funnel.
Increase budget directed to faster deployment. Sometimes, resource pages are not displayed immediately to the readers and customers. So, it would help if you considered the general budget to improve deployment and even drive leads for your SaaS company. Paid media could be an excellent secondary alternative for such purposes. In this regard, paid advertising is essential.
Reduce response time. It would help if you adopted all the changes you're considering adopting as soon as possible. We can talk about a keyword magic tool and strategies all day, but if you do not implement this procedure, all efforts are not worth it.
Increase web content and context. Search engines favor relevant sites that continuously upload content across the site. From Google Analytics' point of view, your site will become an authority with topical relevance with increases in content and context.
Some Pieces of Advice for a Content Marketing Strategy
Marketing is also fundamental to getting new customers and retaining the old ones. Beyond using email marketing software or another helpful tool, you can follow our following tips.
Create fewer pages. Many SaaS companies, such as software companies, tend to create new pages when they believe that new keyword ideas can bring benefits.
Consolidate pages. It's not necessary to create dozens of pages that are average. It's better to have a few exceptional pages considering ranking factors and informational keywords.
Enrich UX. The user experience determines how Google and other search engines rank your page. A better experience for your prospects provides authority to your website.
Update Content Frequently. A successful SEO strategy keeps in mind that data and information are constantly changing in the modern world. Thus, SaaS products may become irrelevant in the short term, and all the marketing strategies you use to boost the product may result in outside. You must continuously update and improve the content, avoiding keyword stuffing and keeping it as high-quality as possible.
Minimize Stale Content. This point is strongly related to the above one. Every SaaS SEO guide you can find online will remark that not-updated content is stale. Ensure that all you have within your site is performing and giving good results. It's a crucial point of any SEO strategy for SaaS.
Some Pieces of Advice for an Off-Page SEO Strategy
Outside the sales funnel, there are still some movements and outlines you can perform to improve the visibility of your website.
Create relationships with publishers. Every off-page strategy is based on a solid network of people, publishers, influencers, and stakeholders who can advocate for your company. These off-page participants will even increase the website traffic in the long term.
Build the best content assets that publishers want to link to. Before publishers want to work with you and provide backlinks, you must create something worth linking to. For instance, regular and high-quality content creation from time to time on social media may encourage publishers o build links to your publications.
Send personalized outreach emails to publishers. Sending customized emails to publishers is a crucial part when you conduct outreach. Email can lead actions to your website or a blog post. However, every email sent must be unique. SaaS clients of the SaaS industry will appreciate the personalized actions.
Send fewer transactional follow-up emails. Transactional emails can scare off most buyers since many B2B SaaS follow up potential customers with pushy emails. Avoid sending generic emails as they won't produce any off-page SEO results.
Reclaim brand mentions. When you see your brand's name on existing pages, you can reclaim a backlink to your site. These external links will help you with organic search and can be long-tail keywords.
SEO for SaaS Tips
Finally, consider the following tips. These pieces of advice will help you to concrete your overall approach and scope of your company website.
It's always recommended to investigate and analyze terms depending on the field of your business to identify search volumes regarding specific keywords. This practice will give you a general idea of what keyword combinations you can use for a successful SaaS SEO strategy.
Save your high-intent keywords for particular product web pages rather than create content that includes them in blog posts. A good way of using these keywords is to create a buyer's guide.
A SaaS SEO campaign is a zero-sum game since involved ones share pieces of the same market. In this context, if your SaaS website ranks for low-volume terms that no one uses, you'll get quick wins and build relevance.
Do not underestimate low-volume keywords since they can help you to build brief pieces of targeted content for a target audience. What's more, one of these pieces may start bringing more traffic in the future.
Every web page within your website should have an internal link utilizing a particular keyword with a high volume. For example, if one of your blog articles talks about "free games," this should probably be the seed keyword you use. Relevant gaming store, such as Epic Games, uses "Free Games" on the pages and landing pages. It would help if you used other keyword ideas or a variation of the previous one in other cluster pieces and related content.
SEO for SaaS Companies – Final Thoughts
SaaS companies are becoming increasingly popular in recent years due to the multiple benefits of a cloud system. Since a business model like this incorporates non-tangible goods and products, adopting an SEO strategy is crucial to get excellent results, even if your company has fewer resources.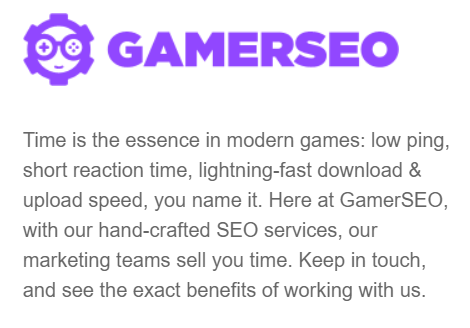 For a good SEO strategy, contact us. Our GamerSEO team is an expert in performing SEO audits and creating the SEO approach your company needs! We'll conduct a competition analysis, create high-quality articles, and develop marketing strategies to grow your SaaS business. SEO works. You just need to build your strategy!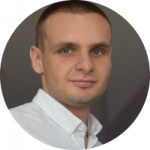 SEO specialist with over six years of professional experience. A/B test and Data-Driven SEO enthusiast. In his work, he focuses on the development and implementation of a strategy that achieves predetermined, specific goals. Privately, a fan of mountain biking.