Trying to position a website first on search engine results is brutal. This struggle also refers to mobile applications; Android developers pay special attention to determined strategies to place their creations higher than competitors. For those purposes, SEO for Apps is crucial. This article explicitly addresses and deepens this concept so you can apply it.
What Is App SEO?
Search Engine Optimization, or SEO, is a set of strategies designed to generate organic traffic from search engines, such as Google, to appear on top of search results. Search engines list websites and apps by relevance, authority, and popularity. Then, app SEO optimizes your application on the Apple app store or any other general app store to rank higher and appear in the first places of the relevant search results.
In other words, app SEO is a process that helps you to get relevant web traffic to your website. In this case, to your app or mobile version site.
Why Is Mobile App Seo Relevant for Your Organization?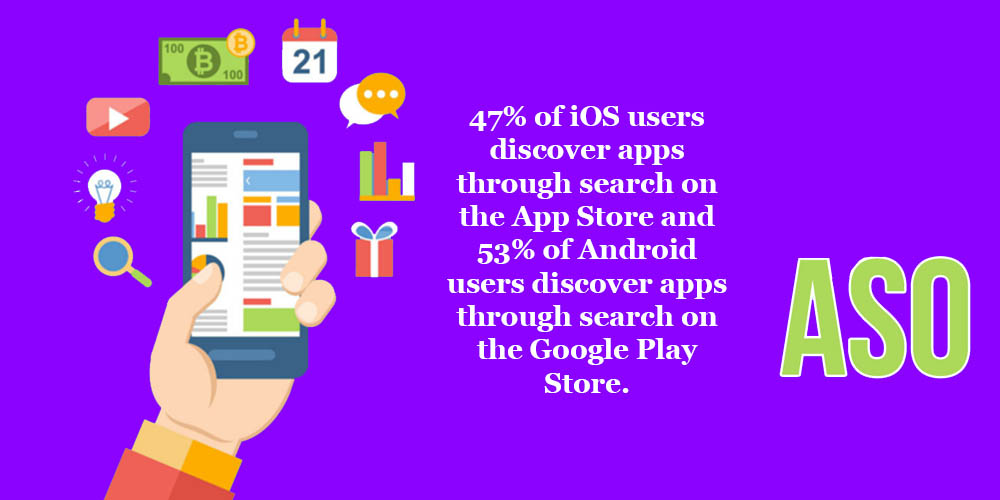 SEO will help you to optimize your mobile apps to appear in the first places in the app stores. Besides, SEO for apps will help you to avoid technical issues and implement on-page improvements.
Applying good SEO strategies allow searchers and users to see your brand and organization as a competent and authoritative source of information. The final result of a good SEO strategy is an increase in web traffic, which leads to more conversions.
Some Relevant App SEO Concepts You Should Consider
You should know three main concepts when creating credible websites or optimized applications—keeping them in mind is crucial while building your strategy. This way, you'll reach good ratings and increase downloads.
Generic Mobile Search
Performing a generic search on your mobile device will provide you with numerous apps as results. Every app on your screen has specific information, such as the name, general rating, and the number of app installs. The first app page on your device corresponds to the best-optimized applications.
Organic Brand Name Search
When a user looks for your application by inserting your brand's name, a snippet of your app listing displays the general app content, such as the rating information and the cost of the app. But app discovery also allows users to install the app directly when they find it in SERPs. They will be directed to the site to install the app and other apps.
App Store Optimization (ASO)
App store optimization, or ASO, is crucial to optimize your app per the app store criteria. It involves all the strategies you can adopt to make your app rank higher when someone searches for related terms. ASO improves the app's visibility through a similar series of methods to SEO when you look to improve the organic search with other relevant web results. ASO is crucial for optimizing apps and a must-to-have process you must include to be at the top of the app's ranking.
Strategies to Optimize an App for SEO and ASO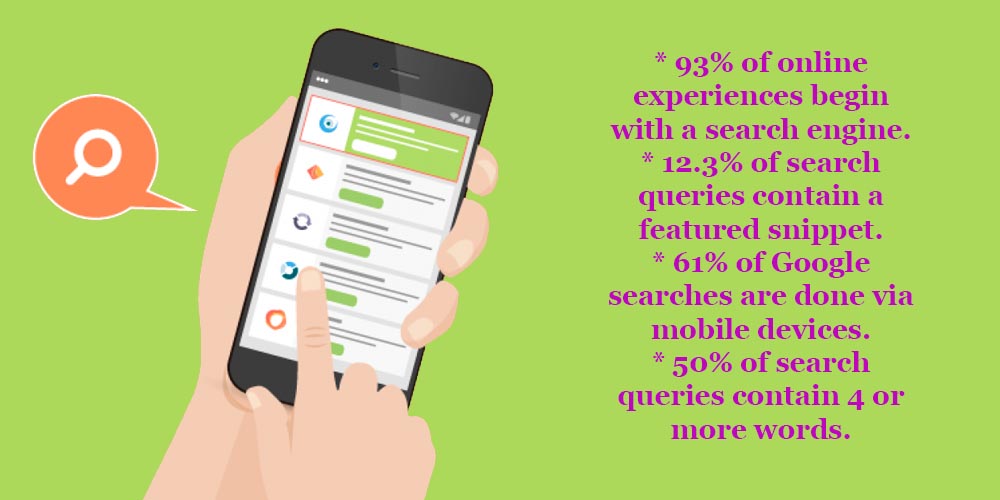 Below we mention nine strategies you should adopt to optimize your website and application and reach users in huge quantities. Besides, these strategies will help your app to stay relevant over time.
App Main Keyword Research
Before starting to create anything, the first step is to perform thorough keyword research. Keywords are the cornerstone of SEO. Through keyword research, your website and app will gain visibility, which leads to more visitors, conversions, and app downloads.
But finding the right keywords for your app SEO strategy is a challenge. You should check the current data of your website and app and find out which keywords are working and which are not. You likely will notice that many relevant keywords may boost your results in the search engine results pages that you have yet to use!
There are several types of keywords, such as the main keywords of your field, secondary keywords, short keywords, and long-tail keywords.
A good strategy to appear in the search engine result pages is to use a keyword research tool. Currently, there are multiple useful tools on the Internet, for example, SEMRUSH, Google Trends, SURFER, and TubeBuddy.
Besides, the important keywords you'll find will also be helpful for an app marketing strategy campaign you or your team can develop on social media and other platforms.
SEMRUSH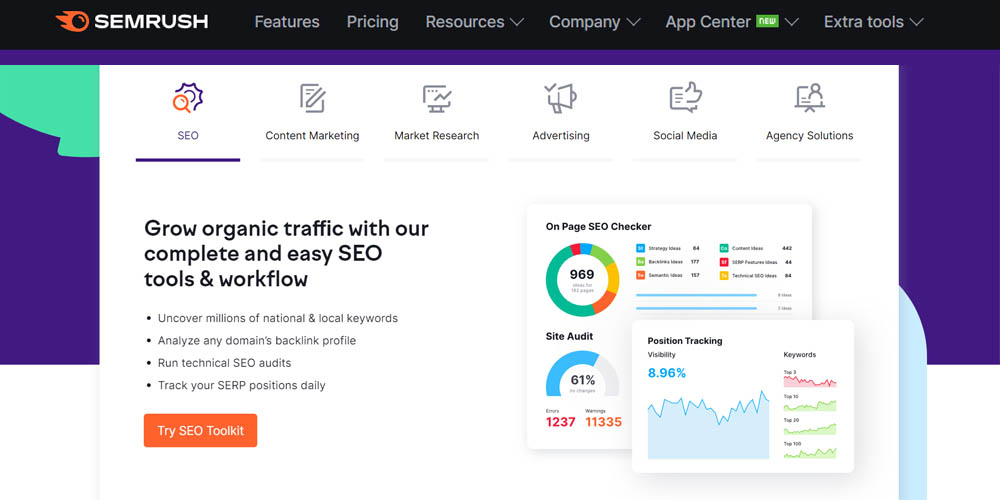 SEMRUSH is the leader when it comes to all-around tools for getting measurable results from online marketing. With this platform, you can do SEO, competitor research and analysis, content marketing, PPC, social media strategies, and more. With it, you'll find phrases with a huge search volume to create your strategy and improve your app performance.
SURFER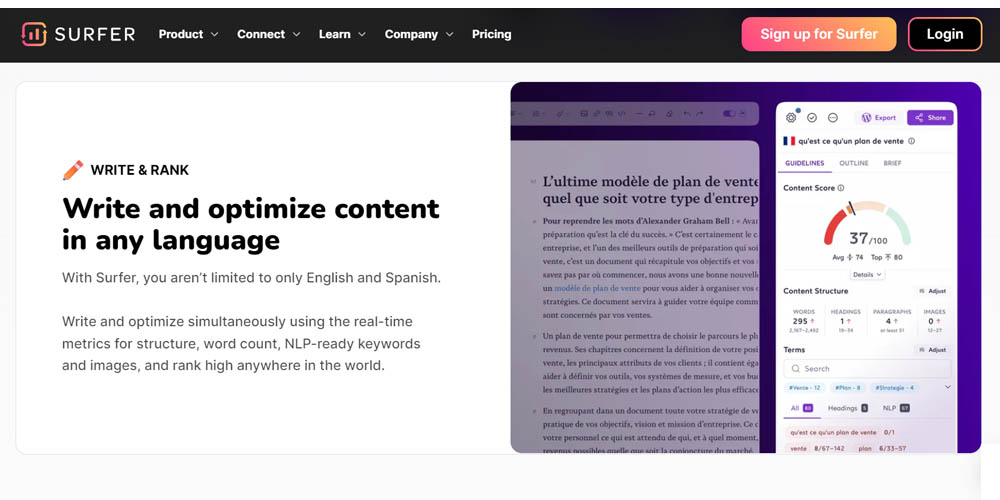 SURFER is the right tool for those who want their app to stand out among all apps out there. SURFER will help you increase app visibility and improve your rank by optimizing your app with the best content possible. Thanks to SURFER, you'll get the most relevant keywords for your topic and receive real-time feedback all the time via Surfer's content store.
TubeBuddy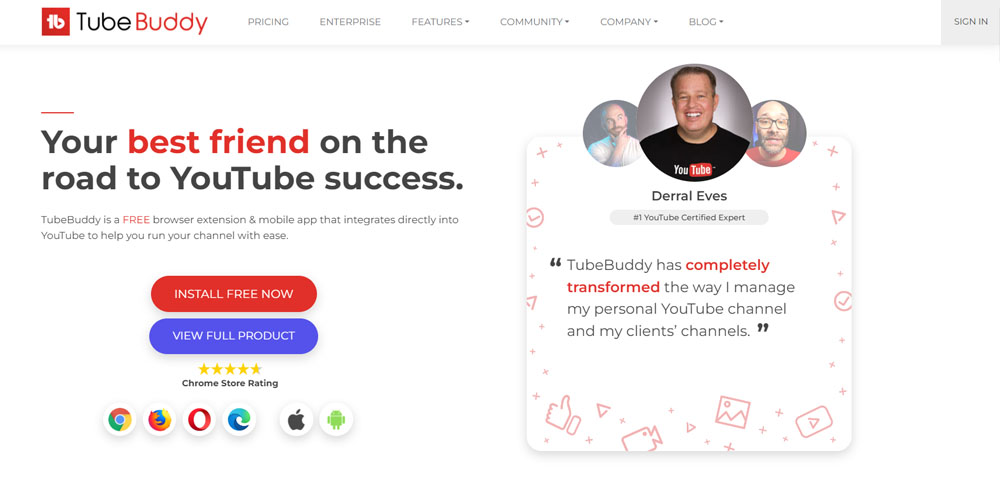 As its name suggests, this platform is designed to help creators develop and improve their Youtube channels through SEO. TubeBuddy does complete research of the most used keywords on your behalf and enables you to publish your content and optimize it by crafting the perfect titles and tags. Thanks to TubeBuddy, your video used to promote the app will rank higher in search results, getting more views and subscribers.
Build a Website
Having a website is crucial to get excellent search engine results. Despite this, only some apps out there leverage websites to familiarize potential customers. Most users discover apps by performing a Google search. Besides, the same users are tempted to use apps if those apps found in the Google Play Store also have a website to explore.
Furthermore, a website allows you to provide additional information about your application. Finally, it's relevant that customers may download your app directly from your site.
App Title
The title corresponds to the app name. Every title, either your content title or app title, should contain the main keyword of your field with the most significant search traffic. For instance, if you're creating a new mobile app where mobile users can play free games or download them directly to their mobiles, you should include the words "free games."
You want to make it easier for searchers to find your app in the Apple App Store search results. The more people reach your app, the faster the word spreads.
Besides, word of mouth will fulfill a vital role there, so if the title of your mobile is easy to remember, the effect will be more significant.
App Subtitle
The subtitle gives you 30 characters more to explain what your app does. The subtitle is also an important section where you can insert relevant keywords that you couldn't use in the main title. Including these crucial elements undoubtedly will improve your app visibility.
App Description
When mobile device users find an app of interest, they are willing to know more about it according to a well-optimized app icon and a good description.
Ok, a well-designed icon app can attract many app users, but they make the final decision when reading the app description and then the user feedback and app reviews. A good description should entice users to learn about your app and use it.
Some points that your app description should consider are the following:
Describe what your app offer or what problem it solves;
User short sentences;
Insert key features by using bullet points;
Be consistent and clear about subscriptions, payments, QR codes, and more.
Keep Metadata Updated
It's essential to keep your metadata updated since users who enter the store will check screenshots, videos, and all the additional data that can generate conversions. This data will reflect the app's performance, and user experience will attract more users. Thanks to this, iOS and Android users will get a flavor of what your app offers.
Ratings and Reviews
Your app's position on search engines depends directly, among other things, on the app ratings. Higher ratings will increase the number of visitors and conversions, so your app stands out over other apps on mobile searches.
On the other hand, a lousy app rating may lower your app ranking in SERPs. This can cause many users to stop downloading your app.
A good movement is to entice your current happy users and encourage them to share their opinions and review the app. Users commonly use their mobile phones to search for recommendations. If your app gets good reviews, it will increase its visibility and position in rankings.
Monitor and Measure Your App SEO
Continuous improvements and enhancements should be an integral part of your application. You can monitor and measure your app results to propose improvements and improve app indexing and search engine optimization.
You should also check the title, subtitle, description, and more. Create a superb copy with relevant information and check how the target audience responds to this configuration. Ensure that your metadata is optimized for major app stores, and let users download your app organically.
Quality Backlinks
This strategy is closely aligned with the first we mentioned above. The difference is that you'll create website content for external sites. The text you'll create will contain quality backlinks to your website, which, in turn, will lead to a link to download the app.
The backlinks you'll insert in the text will be an essential aspect of your app promotion strategy since you can also lead readers directly to your app, including the install button. This way, your application will gain visibility straightforwardly.
Final Thoughts
App optimization brings multiple benefits for both your app and users. In the first instance, your application will gain better visibility and build credibility over time with more and more installs and downloads. On the other hand, users will have access to new apps and check valuable resources to take advantage of their functionality.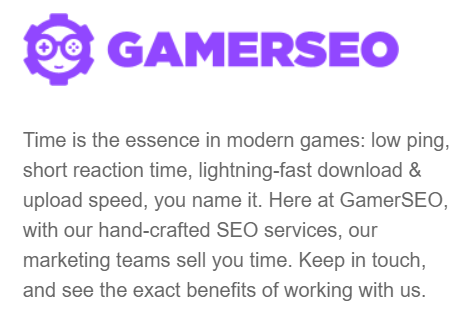 Finally, if you're looking for ASO and SEO services, here on GamerSEO, we have the best strategies to improve your app's organic search. Our team will create high-quality content for your website and help you reach higher rankings and increase conversions! Please send us a message through our contact form. We'll be happy to answer you as soon as we can!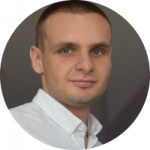 SEO specialist with over four years of professional experience. A/B test and Data-Driven SEO enthusiast. In his work, he focuses on the development and implementation of a strategy that achieves predetermined, specific goals. Privately, a fan of mountain biking.