Search Engine Optimization, better known as SEO, is still one of the best tools for digital marketing.
Even though plenty of methods and tactics keep emerging, a good implementation of SEO keeps bringing great success to many businesses. And to differentiate it from "paid marketing," SEO will bring something more valuable: organic marketing.
There are plenty of reasons you should pay attention to SEO for your business, especially if you are new in the industry. This article will teach you how important SEO is, its many benefits, what you should avoid, and how to improve SEO for Startups.
What is SEO (Search Engine Optimization)
It is implementing certain tactics to boost your website's ranking on search engines like Yahoo, Google, and Bing.
By using SEO strategies correctly, you can reveal to search engine algorithms that your website is informative, trustworthy, and brings high-quality user content. There are many SEO tools on the market, and using them properly is highly effective, regardless of the startup you are running.
What Do Search Engines Want
Search engines don't care what kind of business you are. They have their own "agenda," and when it comes to SEO, they will award you with a high position in the search rankings if you provide the following:
Accessibility: Search engines first check if they can access those pages before ranking them.
UX (User Experience): Google wants users to have a great experience with your pages, as your website is treated like an extension of the search experience.
Quality Content: What is "Quality Content"? It refers to relevant, useful, and unique content that might provide the answers users want whenever they type in the query.
Optimization: It checks for all the optimization essentials that make pages easy to understand for users and search engines.
Engagement: Search engines want to see quality content and great UX that would keep users on your site.
Essentially, you need to cover all the technical optimization basics to bring a great user experience and follow it with high-quality content. This is ultimately the goal that search engines are looking for to highly position your website on the search ranking.
Benefits that SEO Brings to Startups
Your SEO efforts will take some time to deliver results to the table. But its investment (both in money and time) is worthwhile, as it will give your startup the following advantages.
SEO Will Help You With Content
Treat your website and landing pages as a modern storefront. It is a very important promotional tool for your business. But in this content-driven world, your website won't bring much value if it doesn't provide comprehensive and engaging content.
A common misconception about Startup SEO is that we only optimize content for search engines. In fact, a good SEO strategy will also optimize the content for human readers, as it is one of the most important aspects of SEO content.
Practicing SEO will optimize your content generally, making it one of your most valuable marketing assets.
Cost-Effective
SEO becomes more affordable in terms of money, especially if you compare it with other digital marketing strategies such as PPC marketing, influencer marketing, social media marketing, etc.
It might not have the same short-term impact as social media or PPC marketing would do. But in the long term, it will mark the foundation of your online presence.
Budget is always a great concern for any startup. So, investing in an SEO campaign is one of the best ways to grow your business and give your startup the visibility many will face in the beginning.
Search Engines Have an Impact on Market Share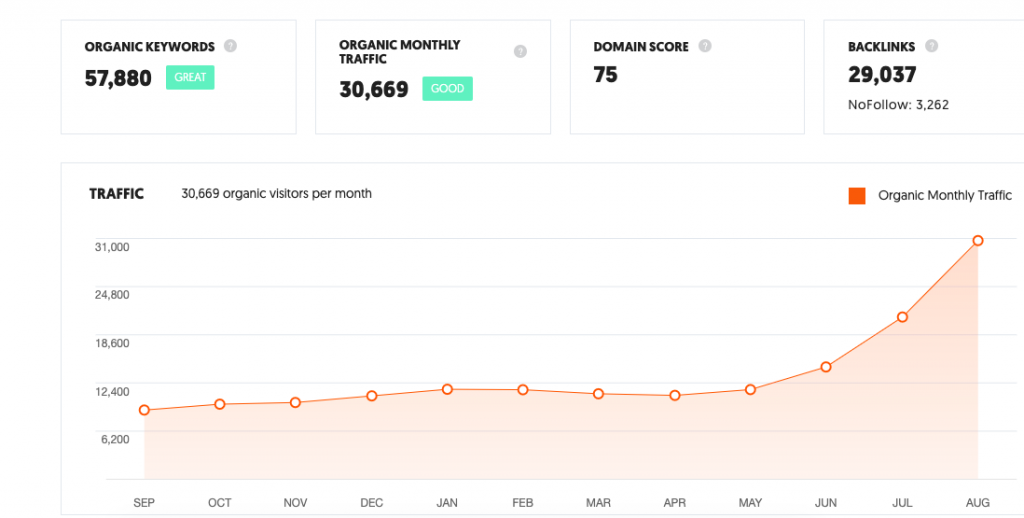 Nowadays, Google processes more than 3.5 billion searches every day. People search for information and reviews before deciding about anything. This means skipping SEO is passing out on a huge market potential.
Search engines have become a big pillar in our lives. Any potential customer will have difficulty finding out about your business without organic SEO. And don't forget that even more people spend most of their time on mobile devices.
These are just the main reasons you should take the time to plan your Startup's SEO strategy. With each day, SEO becomes more of a necessity than a luxury marketing strategy.
How to Improve SEO For Your Startup
Now, we will discuss the steps you need to take to create an effective Startup SEO strategy for your business.
Make Your Website User-Friendly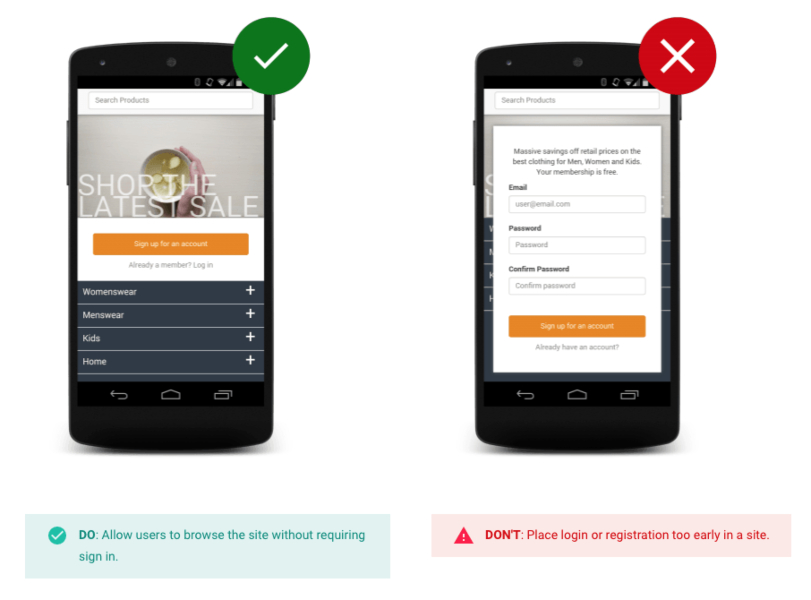 As discussed above, a user-friendly website is vital to improving your SEO, customer retention, and engagement. If your website is hard to navigate, it can irritate your customers. It will most likely move on to your competitors.
One way to improve your website's "user-friendly aspects" is to make sure pages load quickly. Technology and the Internet are improving yearly, always moving faster than before. And consumers will expect the same.
A slow website will increase your "Abandonment Rate," which is the number of users that leave your website.
One of the tools we can recommend is Google's PageSpeed Insights. This free tool can help you assess your current page speed and give you some suggestions on improving it.
You should also ensure that your website is mobile-friendly. Many people will check on different things on their mobile devices. It is easy to forget that you should optimize your website for mobiles when developing it.
Failing in this aspect will detriment to your SEO and cost you potential valuable customers.
Set Your SEO Strategy and Goals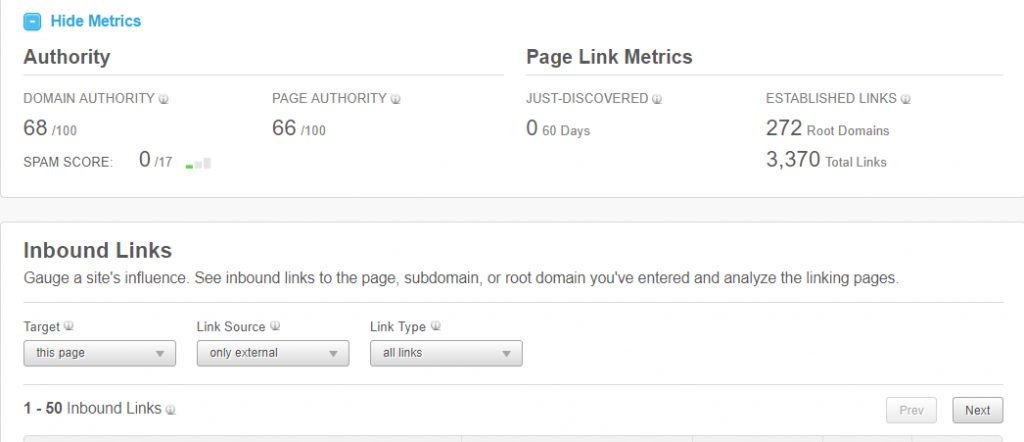 Your ultimate goal is to reach prospects through organic search traffic and convert them into customers. But this is the end goal, and it takes a lot of work to get there from the get-go. A more efficient approach would be to divide your "top-level goal" into smaller parts to get you closer to the outcome.
Determining these objectives is crucial to adjust your priorities in the SEO campaign. The general principle is that your SEO efforts should be aligned with your marketing objectives. There are some common SEO goals that you could follow:
Organic Traffic: Increasing the number of visitors to your website gives more opportunities to convert those into customers.
Lead Generation: Increasing engagement with your startup through content and encouraging people to submit their contact information (email address).
Brand Awareness: Increase visibility and attract more people to your content.
Sales: Focus on driving relevant traffic to maximize transactional sales. It is especially useful for eCommerce, which performs direct sales on its website.
Customer Service: Targeting certain individuals needing help with your content to provide value.
Reputation Management: Make sure your startup company ranks high in the search engine results and on top of branded keywords to keep a positive reputation while burying "negative" content.
Determine your objectives and ensure they are clear, measurable, and specific so you can integrate these goals into the next steps.
Pre-Establish The Resources You'll Need
While optimizing SEO doesn't require expensive tools or an ad budget, it isn't a costless process. You will need to do research, optimize content, ensure link building, and have measurement tools for SEO to work.
With the right tools and prioritization, startups can do it on a low budget. If you can afford an SEO-related role, there are a few options:
You can hire someone with the right skills to do SEO services who runs many marketing operations, possibly in another startup. After all, content marketing and SEO services are closely related.
You can hire someone with experience and interest in writing SEO but didn't reach that "Expert" level. Then, give them some time to learn the job, and you could provide some online learning materials.
Or you can hire someone successful in SEO and allow them to outsource. An experienced professional should be able to formulate a clear strategy for your content marketing. Still, they might need to outsource parts of the process to move faster (like link building or content creation).
Then, you can also start using any free SEO tool. Still, you should upgrade to a premium program sooner or later, as most will give you access to premium data and features that will help your team work efficiently. And you can always contact us in GamerSEO to learn more about the process.
Do Some Keyword Research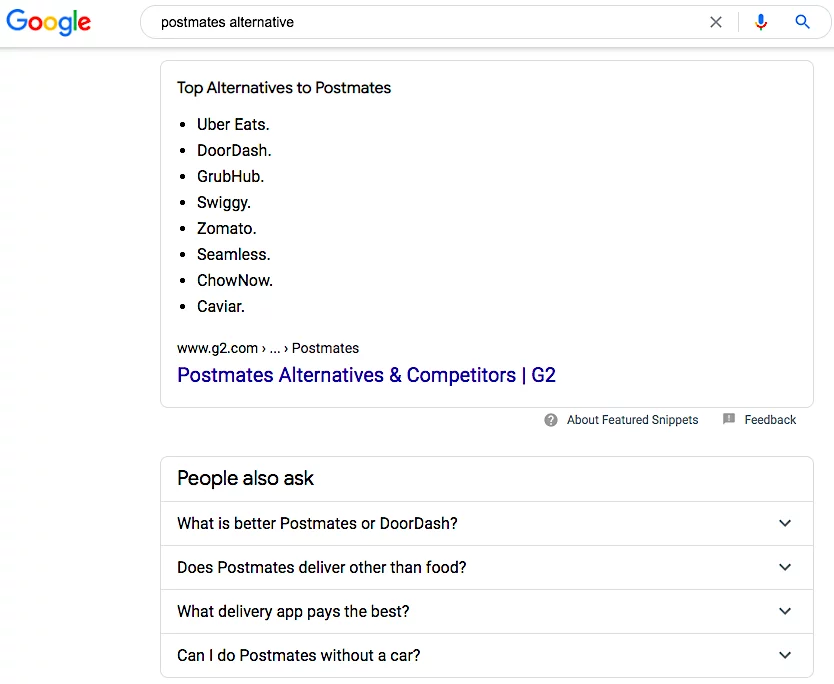 Keywords are commonly searched words and phrases on Google, which tries to give readers the most relevant information possible. Doing keyword research lets you identify which words and phrases boost your search engine ranking, increasing your website visibility.
One way to do this research is by using Google itself. You can type a phrase related to your site and note which related terms are listed in the dropdown, within the "People Also Ask" section, and at the bottom of the page.
You can also use the Google Ads Keyword Planner (or any other SEO tool). It is a keyword research tool to check on data regarding the volume of people looking for specific target keywords, their related keywords, and how difficult it is to position high for specific keyword rankings.
Optimize Descriptions and Meta Titles

The meta title is the web page's title displayed during a search. A meta description is an additional information below that gives context on what is included in the webpage.
Keyword research will also help you include target keywords there to drive your site ranking and traffic. Optimizing meta descriptions and titles increases the likelihood of people visiting your website. This is due to providing some insight, information, and context about your content, building trust in your site.
Check On What Your Competitors Do
First of all, check who your competitors are. Websites with similar content ranking higher than yours will give you insight into what could work and what doesn't.
Check on which keywords they are using, how many words they have in their articles, and how many links they are incorporating into their content.
Programs like SurferSEO or Ahrefs can even audit competitors' sites to compare with yours. You should perform this kind of research for each of your projects and pages.
Create High-Quality Content and Design It With Search Intent in Mind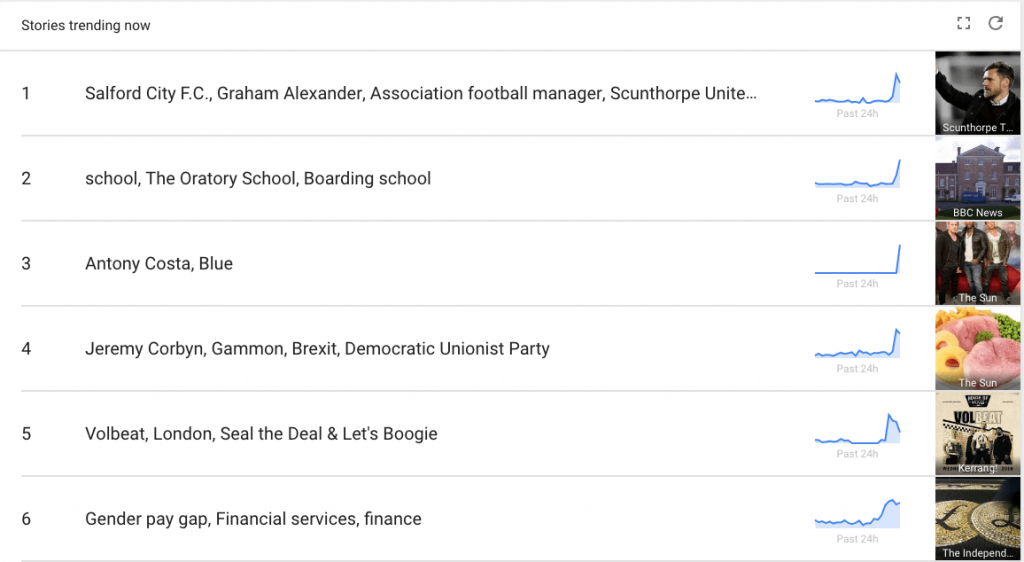 Relying only on SEO metrics could make you lose focus on the readers regarding your content. You must broaden your research and tie those SEO findings to your market research. You should always keep your target audience in mind before employing your SEO content strategy.
Then, think about your content. Quality content needs to be accessible, actionable, and shareable.
Accessible: Use natural language so it is easy to understand for everyone. Moreover, you should also offer your content for free or through an email subscription to make it more accessible to a wider audience.
Actionable: It means it includes links and resources in addition to the content. This gives the customers the tools to implement the information you are providing.
Shareable: This means it can be shared via social media, email, or text. It should include content that encourages customers to share information that is palatable, insightful, and informative.
Of course, you should also design your content marketing around search intent. Google wants to rank any helpful content, so if your content doesn't align with user intent, you won't rank high on the search engine.
To understand the intent behind a specific keyword, you can analyze search results by checking it with the following concepts:
Content Type: What is the dominant type of content in the SERP? Blog, product pages, videos, posts, or landing pages?
Content Format: Which is the dominant content format? News articles, guides, opinion pieces, reviews, or listicles?
Content Angle: What is the dominant angle for content? Is it freshly updated, or is the content aimed at beginners?
Plan Your Content
A common practice among content creators is to have a content calendar. It is used to organize, schedule, and manage content production.
You can use any kind of software like Google calendar, a kanban app like Trello, or write down everything in an Excel spreadsheet. But some types of information are worth keeping on your calendar:
Topic
Author
Assignee
Due Date
Status
Relevant Metadata
Channel
Format
Link to the Work in Progress
Then, when it comes to creating content, this is somewhat of a personal preference. Those tasks tend to have a degree of autonomy, especially when working on startups, leaving most of it "up to you."
Either way, developing some methodology and getting feedback before publishing such content is good. Here are some tips that you can use for this process:
Start with an outline and plan what you are going to say. It will help you avoid writing irrelevant information or writing both too little and too much.
Look out for some writing, recording, or/and editing tips. It can help you be more productive or on whatever you feel you need.
Try creating Standard Operating Procedures (SOPs) along the way. These are documents explaining how to do certain tasks. It is more effective for teams rather than for only one person, but every additional individual added to the content creation process will put more weight on the need to make SOPs.
And, of course, always try to get feedback for your job.
Build Links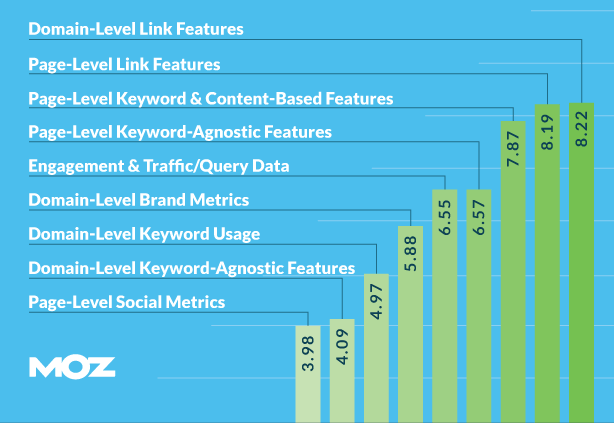 Let's dive into one of the most important ranking factors for SEO: links.
The first concept is linking different pages on the same website. It will help discover new pages in search engines, providing a path to the new page.
You also pass link authority between your pages, allowing you to boost underperforming pages.
Lastly, you will help search engines understand what a page is about. You need that Google understands the meaning of your content so that it can rank relevant keywords.
Then, by analyzing your competitors' links, you can learn two different things:
Links that you can replicate. This means that some may come from sources that can be linked to you. You can pitch to those sources so you get featured and linked.
The patterns in the kinds of backlinks. You can see what links helped with your competitor's rank and which content strategies could work for you, too.
Earn Backlinks and Get Reviews
A big part of improving SEO is building authority. It is represented by the trustworthiness of your content. Backlinks are a crucial part of establishing such authority for your site.
Backlinks are those places around the internet where your website is linked. One way to earn backlinks is by contacting businesses and websites that relate to your content and encouraging them to share a link to your website or a specific piece of content from your site.
Another huge part of improving your SEO is getting reviews. Having a review for your products online has many benefits, such as brand awareness, incoming traffic, and valuable product feedback.
Track Your Analytics

Once you are done with your SEO strategy, you must keep an eye on how effective those changes were by tracking website analytics. You should set this up before changes are implemented so you can compare your website performance before improving SEO.
You can use tools like Google Analytics to help you identify how much traffic each page receives and data about demographics and keyword effectiveness.
Depending on your objectives, there are several SEO metrics you will be tracking more frequently:
Organic Keywords: These are the keywords that your web pages rank for. Google Analytics might hide some keywords under the category "not provided." While others, like the Google Search Console, will show a limited number of those. In GamerSEO, we can provide a solution for this.
Organic Traffic: The number of visitors you get from the SERPs.
Keyword Rankings: The position on targeted keywords in the SERPs over time.
Backlinks: The number of links from other websites that will re-direct to yours.
How SEO Agencies and Consultants Will Guarantee You Expertise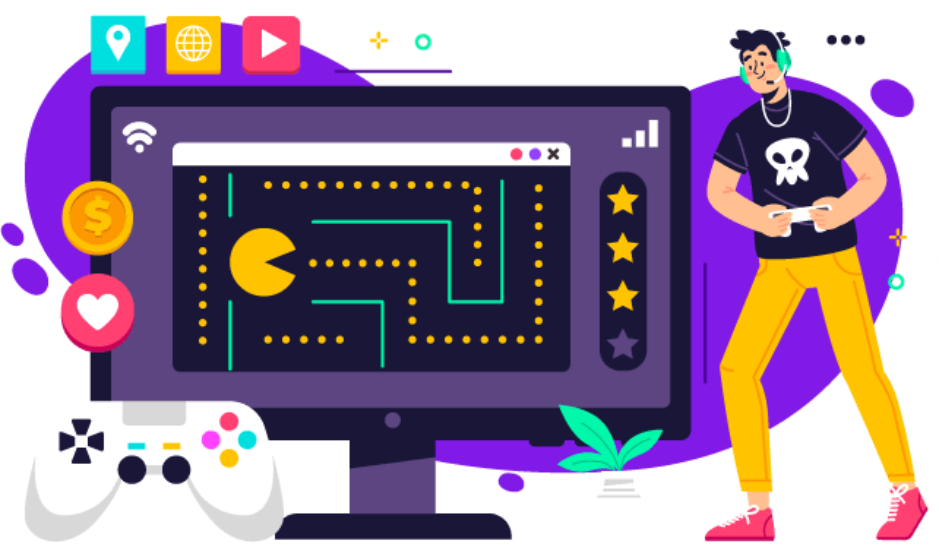 Professional SEO services agencies and consultants will give you established expertise and knowledge about the industry to help improve SEO for startups and navigate your SEO strategy.
For instance, a complex SEO strategy will require a lot of time and resources, including technical knowledge about the website design's backend. It's not worth maintaining and instituting a favorable technical structure for SEO, even if your team has high-grade technical knowledge.
SEO agencies and consultants have an extensive experience in the industry. They can help you create and maintain a strong strategy in the long term.
Consultants can provide counseling and practical lessons for your team about maintaining an SEO strategy. Meanwhile, SEO agencies will provide comprehensive SEO services, with social media marketing and keyword targeting, to name a few.
It will allow your company to focus its energy on other tasks and efforts to grow the business with the confidence that your SEO is being handled and implemented by true experts. In GamerSEO, you can contact us for our services and we'll help you improve SEO for your startup and business.
What Do You Need to Avoid for Your SEO Campaign
Now that we have been through the best practices and how you can implement and improve your SEO skills let's turn the page to see what you should not do.
Don't Be Impatient for Quick Results
You should be wary of any software or company that offers you an easy fix, promising mass-linking in a short time, and quick results for a low cost. SEO always takes its time to give you clear results.
To be extra careful with those companies, you can ask for solid proof of their work and previous results before deciding on a freelancer or agency to work with.
Your own impatience can become your biggest enemy when it comes to SEO. It is a long game and will take combined efforts to make things work.
Beware of Blackhat SEO Techniques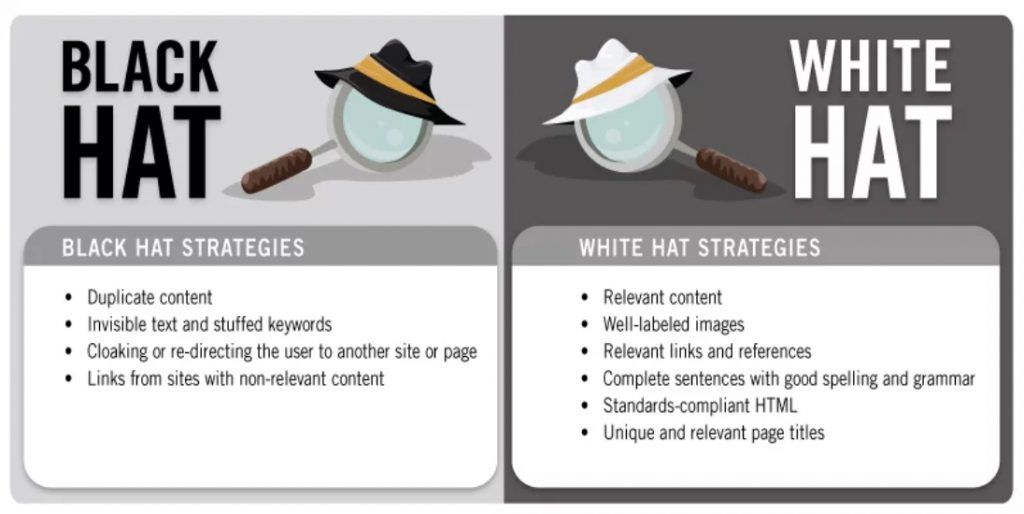 Blackhat SEO techniques apply certain methods against Google's rules, like keyword stuffing (randomly placing key terms in every position possible). These methods could penalize your website and even remove it from the search engine.
Read Google's guidelines, especially those around link schemes. Getting penalized could result in a great loss of money and time trying to recover from it.
If there is any guideline that you decide not to follow exactly, you should be aware of the risks and make decisions accordingly.
SEO Takes Its Time, But Not Very Long
Your content will take time to show up and move up through the search engine rankings. The delayed results are frustrating and make it harder to determine what's actually helping.
But, if you aren't seeing results in a lapse from 3 to 6 months, it is time to reevaluate your SEO strategy. That is enough time to wait to get some feedback.
Consider this if you decide to work with an SEO agency, as you will see clear results months from the start. Eventually, you will get them.
Avoid Outdated and Unsuitable SEO Tactics
We mentioned above about keyword stuffing. Years ago, this tactic was used to work to improve SEO. But nowadays, this can even hurt your website severely. Some techniques that were fine years ago today could result in penalties.
You must measure and test. Or if you hire outside help, ensure that they do it themselves. Ideally, they can point to real-life studies they have published.
Don't Focus Too Much on Getting Backlinks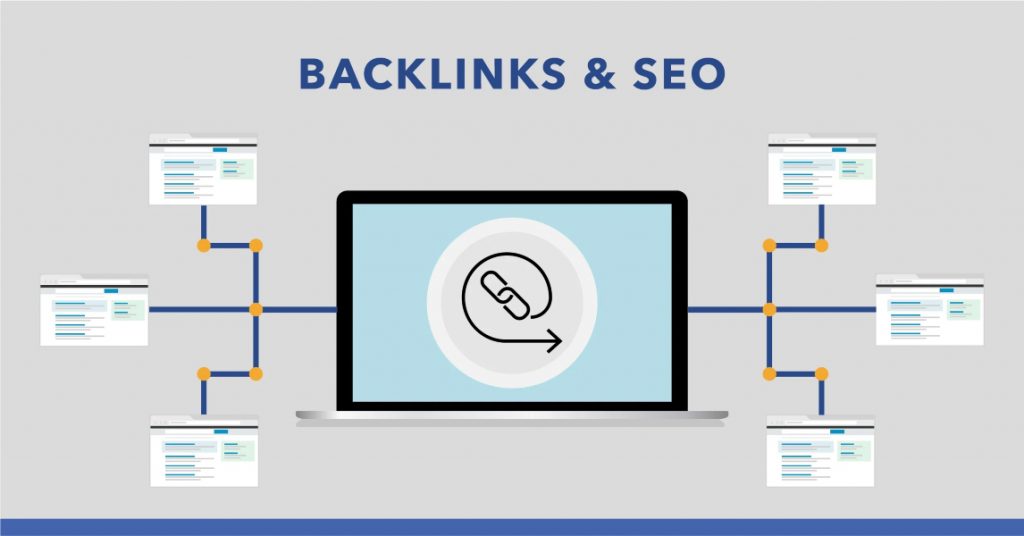 Not all SEO strategies work fine for everyone. For example, it is very difficult for a new website to earn backlinks immediately as they have to build authority first.
Your startup should begin with a beginner-friendly strategy that can be started with no backlinks, focusing its content on long-tailed keywords.
Don't Aim for Highly Competitive Keywords
In the beginning, one of the things you should be wary of is going after high-search volume keywords.
You won't be able to outrank sites that have higher authority. So, it's best to aim at those lower-competition keywords. Don't waste content for keywords that you can't compete with yet. Like lifting weights, start slowly, build strength, and keep at it.
Once you have earned a higher domain authority, then you will be able to go after those higher-competitive keywords.
Don't Get Too Focused Only on Traffic
SEO should be used to capture leads and not only to generate traffic. It is especially useful for B2B (business-to-business) startups.
Startups should consider how they can maximize the value of their SEO efforts through lead generation. It can be done via lead capture forms, live chat, and other similar methods.
Closing Thoughts
Following all the actions and pieces of advice stated in this article, you will be able to improve and make SEO for startups. You don't need a large budget to grow organic traffic with SEO.
The beginning would be the hardest part. It will take time to get your SEO ranking up and running. But then, using the same tactics that worked previously, you will get consistent results with compounding effects.
And, of course, you can always trust our expertise at GamerSEO to give bits of advice and help you throughout the SEO implementation process.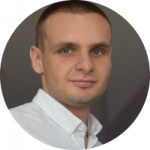 SEO specialist with over six years of professional experience. A/B test and Data-Driven SEO enthusiast. In his work, he focuses on the development and implementation of a strategy that achieves predetermined, specific goals. Privately, a fan of mountain biking.