Everything changed when companies realized blockchain technology's applications to improve their processes and create new proposals.
Developing a cryptocurrency website that works properly and contains valuable information is essential in this industry. But how can you do that?
The answer is through cryptocurrency SEO. Search engine optimization includes reviewing the website's backlink profile or writing content and a series of procedures to rank better on the SERP.
If you're interested in blockchain SEO and creating a cryptocurrency site that works, this article is for you.
Is Cryptocurrency SEO The Same As Traditional SEO?
Crypto SEO is the same as regular SEO. The idea of developing strategies to increase organic traffic is the same. The only changes are keywords, content focus, and the objective of the cryptocurrency website pages.
A digital marketing SEO strategy consists of different aspects that include:
Technical SEO: An effective crypto SEO strategy requires technical SEO. These are procedures to optimize pages and the website's server. This is done to help spiders crawl your site and index it on the SERPs. It's the main step to having better rankings on Google.
On-page SEO: It refers to all the optimizations made to the content inside your website to rank higher. Here are meta descriptions, meta titles, website copy, alt texts, images, load speed, etc.
Off-site SEO: Off-page optimization refers to all the strategies you use outside the website to improve rankings. The way to do this is by driving traffic with backlinks directing to your page. You usually do white-hat link-building.
These three forms of SEO will help you achieve customer growth over the months. And not only that, but they will also drive organic traffic to your site and make it more authoritative in the industry.
SEO works with the snowball effect. This means that minor and continuous SEO optimizations will make your cryptocurrency SEO campaign a success.
SEO specialists say it takes 6 to 12 months to drive high-quality SEO traffic to your website. Hence, it's long-term work. You may not see improvement during your first four months of work, but that doesn't mean it's useless.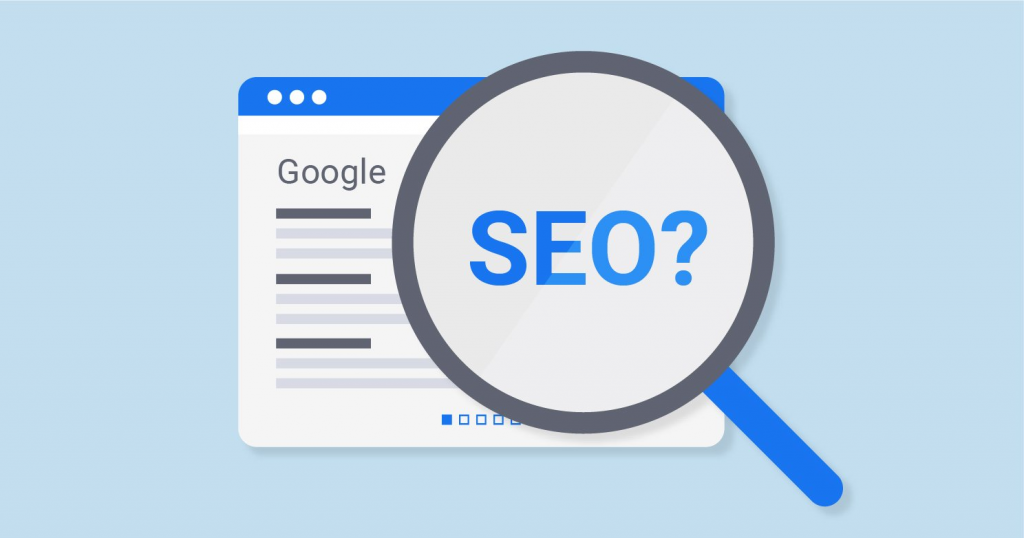 The Cryptocurrency Industry Struggles With Their Marketing Efforts
Did you know that since 2018, most social media platforms and other companies like Google or Snapchat have banned advertisements from the Cryptocurrency niche?
This means you won't see a single ad about a cryptocurrency-related website on most platforms you usually visit.
So, how can crypto companies market their products and increase their cryptocurrency website's organic traffic?
That's when crypto SEO strategies come into play. These traditional SEO methods are aligned with the crypto space and can increase internet exposure. That's how cryptocurrency websites are positioned in the current market.
They have learned a new approach to using crypto keywords and providing knowledge to drive organic traffic to their sites with useful and intuitive content.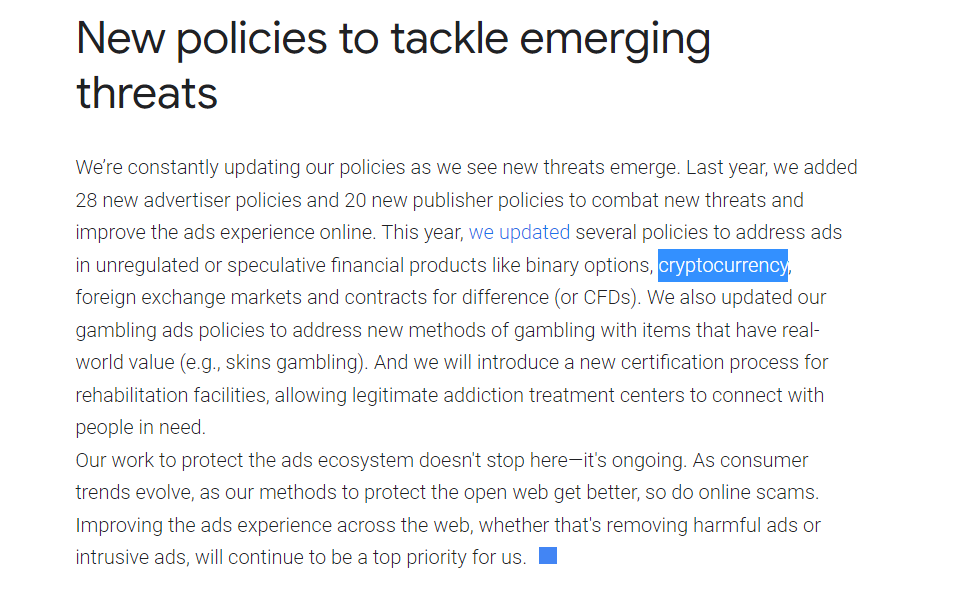 How Search Engine Optimization Works
The work behind appearing on the search engine results pages is tough and long. It takes multiple steps and keyword research tools to find good opportunities to optimize your website and increase your SEO ranking.
Now, successful blockchain SEO requires two things:
Crawlers: If you want people to find your website online, you must allow Google crawlers to scan it. These are spiders that will go through links to find and re-discover content. This is why you need a sitemap. Internal and outgoing links are also important.
Index: Indexing is when the website is available in the search results and ranking on a keyword. This happens after crawling.
This process can take days or months if you're starting a new website. Some users claim that their websites aren't indexed correctly, and that's why businesses hire SEO services.
So, to improve your index possibilities, you need to: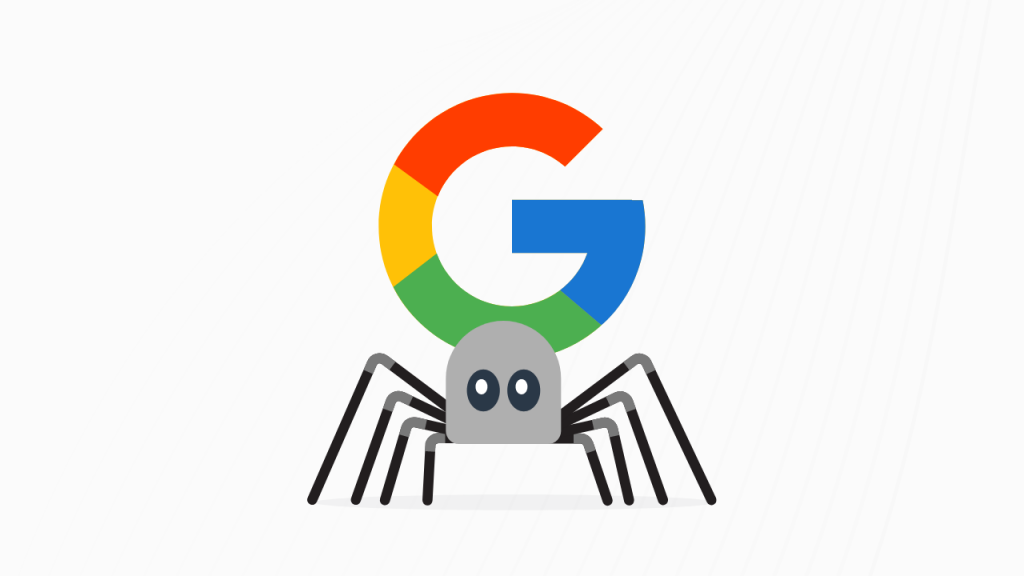 Make a Keyword Research
A good crypto website structure requires keyword research. You can use research tools like Ahrefs, Surfer SEO, Google keyword planner, or SEMrush.
With these programs, you can search relevant keywords based on search intent. Look for long-tail keywords and terms that help define your business when someone searches for cryptocurrency sites.
Keywords are divided into three categories:
Navigational: These keywords return search engine result pages about products, brands, and services. Users that use these terms already know what they want but need to know where to get it.
Transactional: In this case, the user already knows what they want and is looking for how to get it. Some terms in the crypto and blockchain industry are "how to buy bitcoin," "exchange eth," and similar.
Informational: Informational keywords are precisely that, terms that return useful information. For example, "how does the Binance exchange work?"
Content optimization should include the three types of keywords. However, you must consider where your buyer persona is in the sales funnel.
Why? Because you could lose your potential clients no matter the high-value content you produce.
Many sites don't understand this and use transactional keywords when users only look for information or vice versa.
If you want to contrast from other businesses, learn how to know in which sales funnel stage your customer is or hire a crypto SEO agency that can help you.

Assess Keyword Opportunities
After conducting keyword research – we recommend at least 100 – you must find keyword opportunities.
You can add the crypto keyword research to a spreadsheet and filter. You should look for:
Keywords your target audience is searching for.
Terms with high search volume and low competition.
Long-tail keywords with low competition focused on search intent.
Create a Content Plan
With the prepared keywords, you must include high-quality content on your website. If you're designing a site for the first time, you can add landing pages, contact information, about us, and other main pages.
After that, you can create content of value for the buyer persona. This can be in the form of:
Blog posts.
News.
Press release.
Newsletters.
Emails.
How-to guides.
Content production is a process that takes time and needs a clear mind to create great content. Google appreciates this. In fact, the search engine published a content update in August that you should check if you want to create a content marketing strategy that works.
Prepare Monthly SEO Audit Reports
After preparing the strategy, you must check your search engine presence. You can prepare crypto SEO audits with Ahrefs, Google Search Console, or SEMrush.
The idea is to see how your website ranks in the cryptocurrency market and if your selected keywords are correct.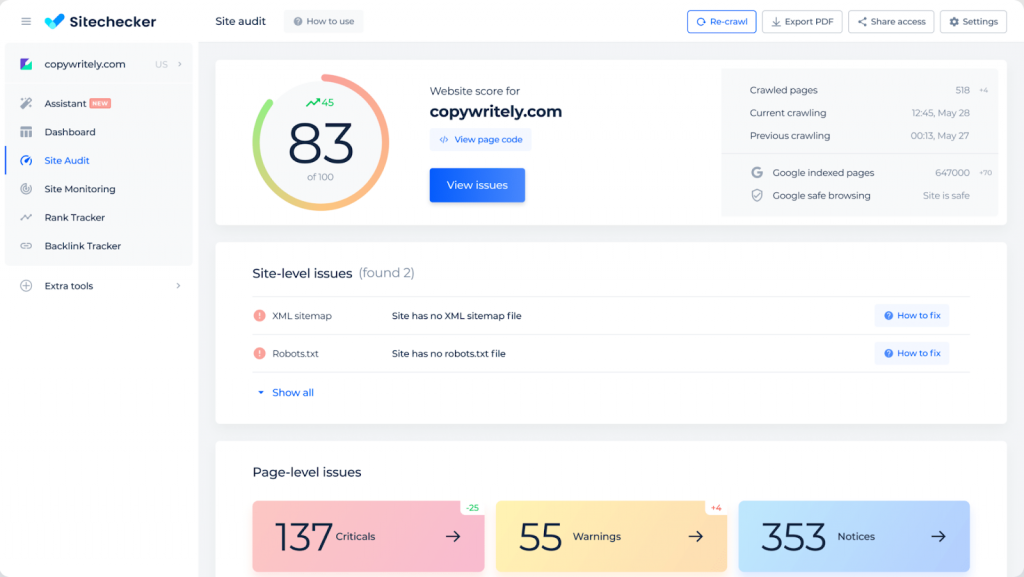 Link Building For Blockchain and Crypto Businesses
Link building is one of the SEO branches every SEO for crypto must consider. Just like any other website, you need content on other websites directed to your page. And crypto businesses aren't an exception.
The thing about link building is that it requires time and effort. Just like on-site SEO, it's a continuous work that involves:
A first email to start communications with webmasters.
Follow-ups in case they don't answer.
Email iterations.
Content creation.
This process is called Guest posting. Yet, it's not the only way to get backlinks. You can also craft high-quality content that websites want to link to naturally.
The thing about building links is that you can't get just any link from any website. You must get backlinks from trustworthy, authoritative sources related to your industry.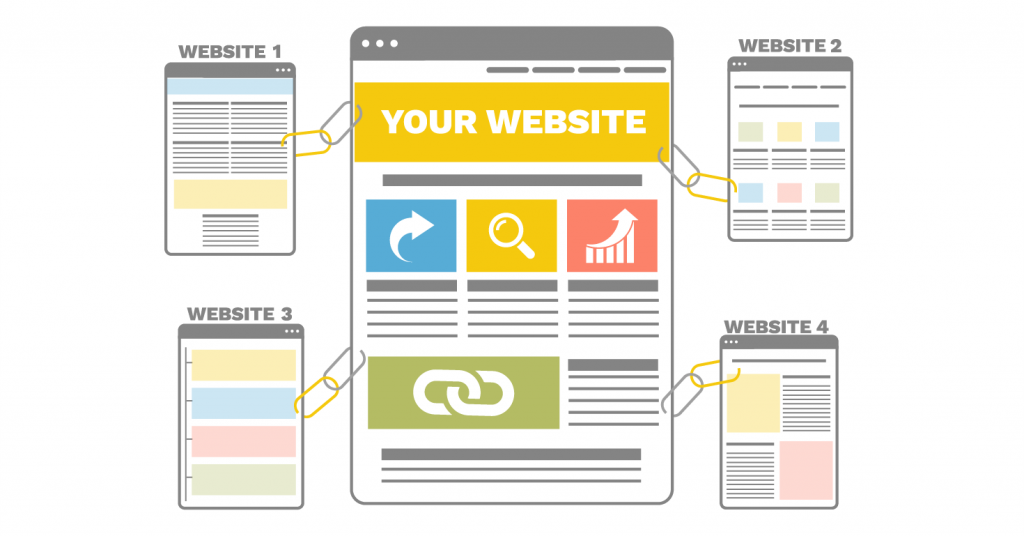 For example, a company in the crypto niche wants to improve its links profile. As such, they started to look for websites related to the cryptocurrency industry. It can be business, blockchain development, iGaming, etc.
Google will use this to understand your business's theme. Crawlers will have trouble finding your niche if links aren't related to your industry. Hence, webpages will be harder to index, and the rest of the SEO techniques will take longer.
Here are three things you must do to succeed in Link Building in the crypto and blockchain space:
Write relevant crypto website content. Your website needs to become an authoritative source of information. Your content should have useful, reliable, updated data about the crypto industry.
Connect with personalities and webmasters. Part of the Link building job is forging relationships with cryptocurrency-related websites owners, authorities in the crypto market, and other sources of information that are relevant to you. You should also connect with crypto brands. The idea is that you create bonds with authoritative sources and get them to link to your content.
Avoid black-hat link building. Since the crypto industry has restrictions for crypto advertising, you may be inclined to do bad practices to get authority. But that's the worst you could do if you want your crypto site to thrive.
Cryptocurrency businesses need help finding good backlinks because they spend their time on other aspects of their service. That is why hiring crypto SEO services is a choice to lighten the burden of all marketing efforts.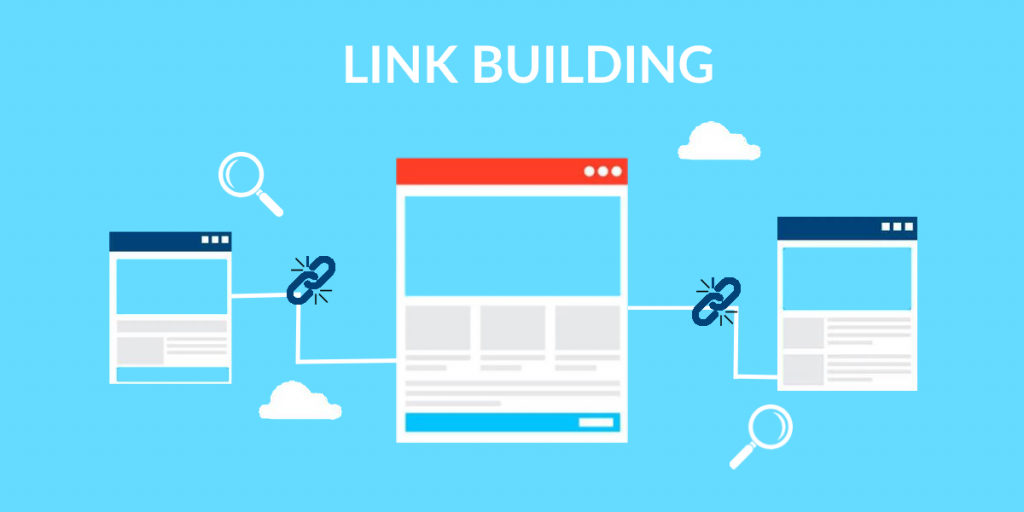 How To Measure An Effective SEO Strategy
Creating a digital marketing strategy with content optimization is not enough to succeed in your crypto business with SEO. So, what can you do?
Measure, measure, and keep measuring until you're exhausted.
The only way to create optimized content for your cryptocurrency startup or business is by using data analytics and figuring out what you should fix. This is how you ensure you craft a piece of content that brings the highest quality traffic.
And what should you measure?
Keyword Ranking
At the start of your SEO strategy, you researched keywords and chose those terms that fit your website.
Now, you must measure how well your content ranks in those keywords. Programs like Ahrefs or SEMrush will help you find this information and how your web works in Google and other search engines compared to your competition.
The idea is to see if each web page is climbing in the SERPs. It's also important to notice if you're ranking up in your location – in the case of local SEO optimization.
Get complete reports of your on-page audits from the above software and correct the issues for sustainable results.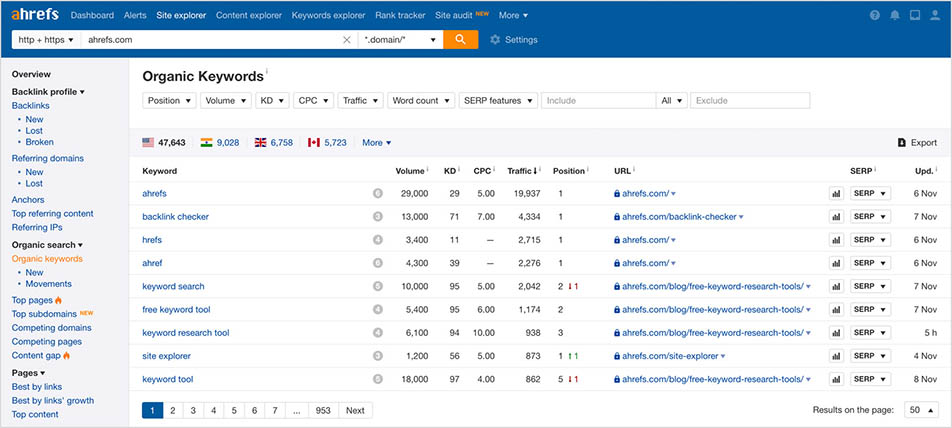 Increased Traffic
Traffic is the number of visitors to your website. This is one of the ROI objectives you must consider when developing an SEO strategy.
The more visitors you get, the more possibilities of getting conversions.
Now, your traffic will see rapid growth if you've developed valuable content for your crypto or NFT project(s) while using a combination of low and highly competitive keywords.
You can use Google Analytics to see this metric. There is a section where you can view all the traffic sources, including Facebook, Youtube, direct traffic, etc. You can also filter to see a wider audience and returning visitors.
You can use this information to target the source of traffic that's working the most for you.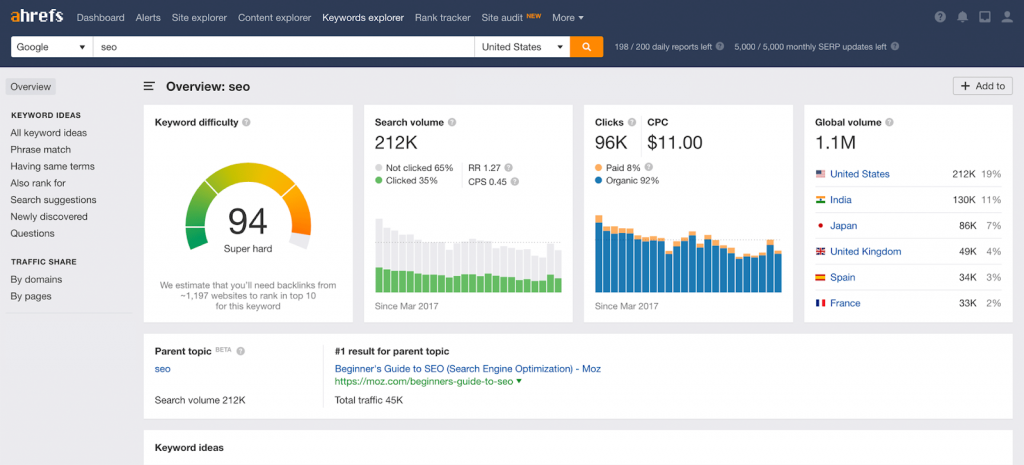 Bounce Rate
The bounce rate measures how many people enter your website and leave without interacting with your content.
It's like visiting a shop and not finding anything interesting. You don't buy and leave.
It happens the same with your website. Readers who don't find interesting and valuable content will enter and leave.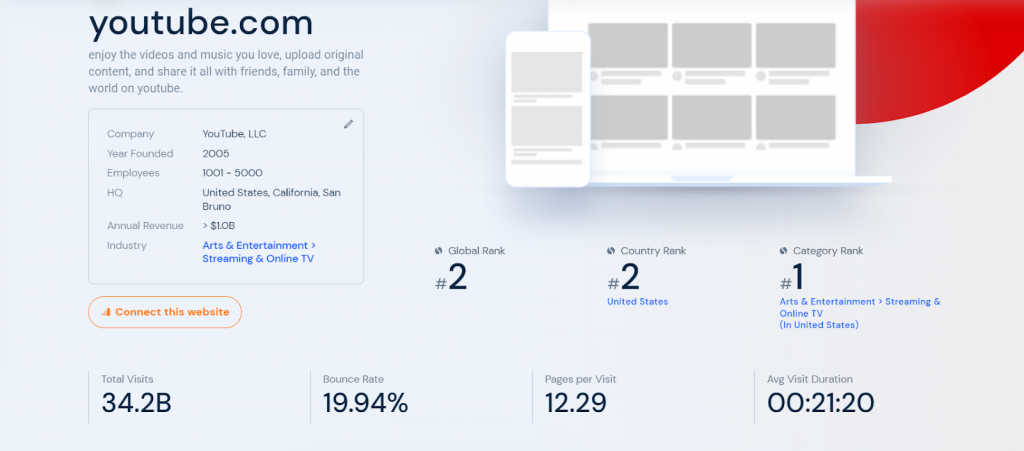 CTR
The Click Through Rate (CTR) refers to the number of people who see your URL on the search results – or ads – and click on it to visit your site.
The CTR increases when you have an exciting SEO Title and Meta Description for people to read when they search on Google. The rank in the search queries also matters.
To get more traffic, optimize your page and meta tags for the query. For example, if you're ranking for "crypto exchange," make sure you add this term to your title and description.

User Engagement
This metric tells how many of your website visitors stay to read your content or return for more. Hubspot actually declared it as "the new SEO."
One of the digital marketing strategies' focus objectives is to keep your readers/customers returning for more. And the only way to do that is to develop valuable and interesting content.
If the reader finds what they're looking for, they will stay.
You can find trending topics using Google trends or other tools with similar sections.
This is also an authority-building method. You are giving something to people, and in return, they give you their attention.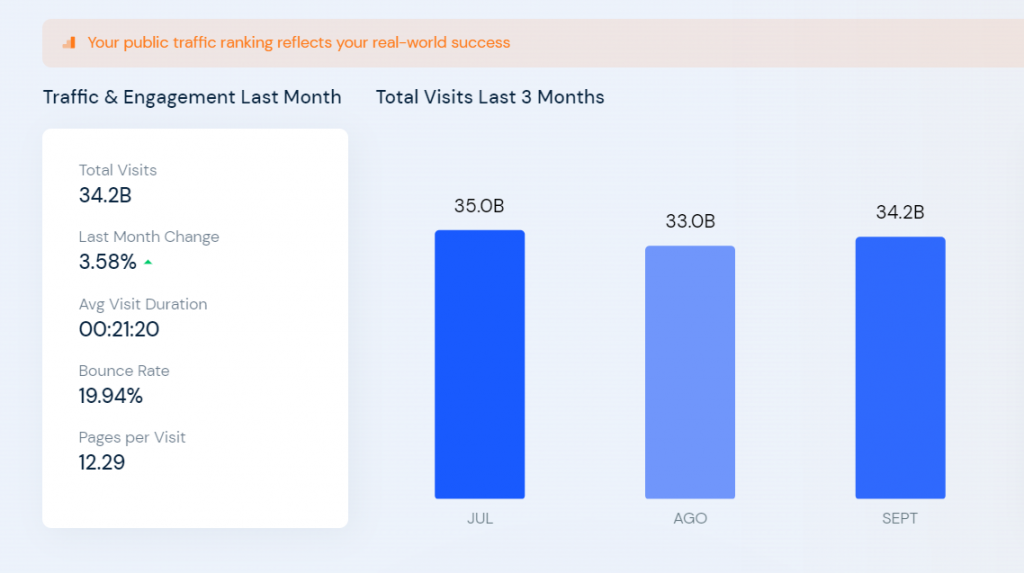 Returning Visitor
Returning visitors is a good sign that your SEO in the business world is working. For example, let's say you have a crypto platform promoting an Initial Coin Offering.
If you market it correctly and let your audience know why this ICO is important to them, they will keep coming back until they get what you offer.
In SEO, if someone searches for a keyword you're ranking, finds your website among all the crypto sites, and likes your content, they will return.
Domain Authority (DA)
The DA is a metric that measures how reliable your website's content is compared to your competitors. High-authority sites are reputable, and everyone knows what they publish.
Domain Authority is measured based on content and your website's incoming and outgoing links.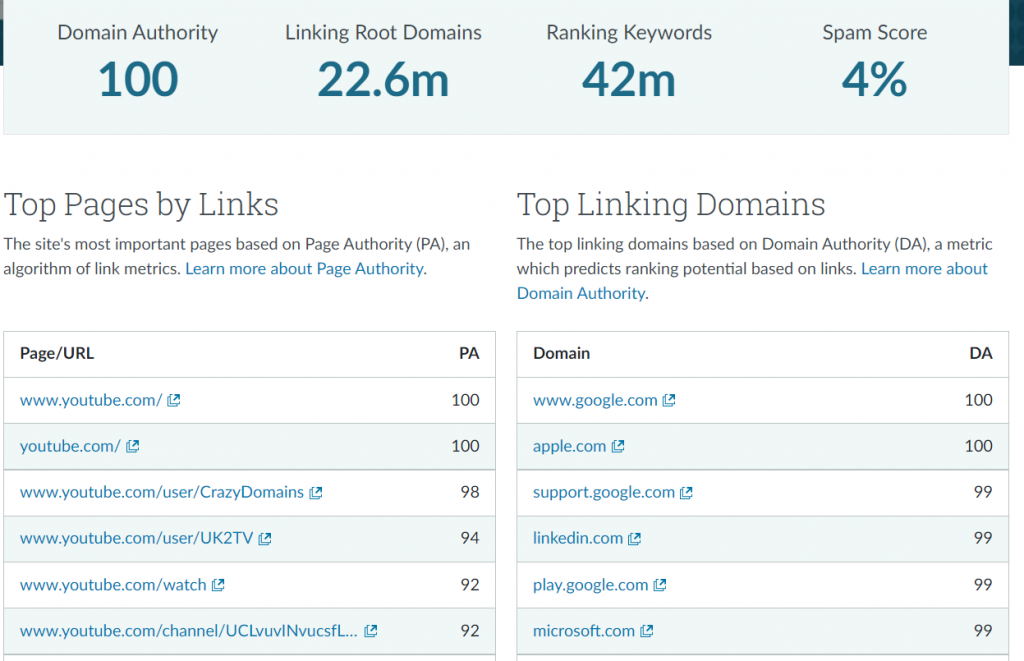 Common Mistakes When Applying SEO For Cryptocurrency
While developing blockchain projects, it doesn't matter if they are related to a digital currency, NFT projects, a crypto journal, etc. You should consider avoiding these common mistakes people make while optimizing their websites.
Following misleading practices: There's a lot of information on the internet, and a lot of it is wrong. So, find trustworthy websites with valuable content that teaches how to do things.
Only learning the basics: If you're in the crypto space, you should already know why the cryptocurrency ban happened, what are the best cryptocurrency companies in the market, etc. If you can't understand the main aspects of your market, you won't succeed.
Underestimating digital PR: Press releases are one of the best ways to communicate with stakeholders and the community. Here you express regular and technical information about your company and its development. This strategy is heavily underutilized.
Not measuring enough: If you want to know if something is working, you must measure it. Whether your objective is to get more sales, a higher ROI, more customers, etc., you must use your reports to know what to change.
Not understanding crypto marketing: Succeeding in the crypto world requires more than just a competitive analysis. This is a fast-paced industry where everything changes daily.
Find An Experienced Digital Marketing Agency With Cryptocurrency SEO Services
Creating cryptocurrency SEO strategies requires time and effort. Splitting between content strategy and business strategy is never a good idea. You should put your efforts into creating or optimizing your website instead of using valuable hours in SEO.
That's why an experienced digital marketing agency is necessary. You need a company specialized in fast-paced industries like video games or cryptocurrency.
And that's what GamerSEO offers. We bring to the table a comprehensive set of search engine optimization strategies that you can use to increase organic traffic and improve conversions.
Start giving your readers valuable content they can use instead of thin content they can find on standard cryptocurrency website pages.
Basic SEO Glossary
Cryptocurrency SEO – Summary
Creating a cryptocurrency SEO strategy requires time and a staff of specialists who knows how to develop strategies to increase rankings on search engines.
To do this with your crypto business, you must understand basic knowledge like "focus keywords" and the principles of a solid content strategy.
However, no matter how well you know the theory, you still need to dedicate long hours of optimization, keyword research, and competitor analysis to find the best opportunities for your website.
That's why the best and most cost-effective thing to do is to hire specialists that can bring results.
You can have that external team develop a crypto SEO strategy that works while you are taking action on other matters of your business.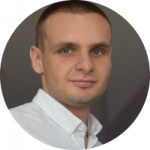 SEO specialist with over four years of professional experience. A/B test and Data-Driven SEO enthusiast. In his work, he focuses on the development and implementation of a strategy that achieves predetermined, specific goals. Privately, a fan of mountain biking.