If you are a regular internet user, you have already come across the NFT industry. After all, the global NFT community is growing extremely fast, and many NFT creators are making great money, creating digital assets, and helping to expand the growing NFT Community.
NFT enthusiasts have seen an embryonic and almost worthless market grow until the point of moving billions of dollars. Some leading brands use blockchain technology to create a global series of NFTs.
There are many aspects of the non-fungible token market that new startups, artists, and creators must be aware of. One of them is the NFT event possibilities. Knowing the importance of these NFT events, GamerSEO prepared a complete list, gathering all the already traditional and upcoming NFT events.
Why Going to An NFT Event
Besides being aware and connected to the most prominent NFT profiles and news, it is essential that investors attend NFT events. There, investors meet important names, key industry leaders, and blockchain technology professionals. It is also the best place to discover community trends and find some great investment opportunities.
NFT events fulfill the function we expect from social media, as they offer us all the opportunities we are looking for when we use Instagram, Twitter, Discord, and others. But, unlike regular social media, the top NFT events have an entire environment prepared for newcomers and professionals to stay ahead of the news.
Best Events for NFT Enthusiasts
There will be no better place to learn about NFT art and other projects than at an NFT event, but knowing where to go may take a lot of work. So, here is a list of some top NFT events you can't miss if you want to become a leading crypto investor and learn about all kinds of digital assets. Just mind that some may be face-to-face, but others can be online events.
NFT Paris (February 24-25, 2023)
We begin our event review by going to Paris, France. The NFT Paris event will take place on February 2023. Brands, artists, investors, and entrepreneurs gather together, sharing their experiences, insights, and expectations about non-fungible tokens in the second edition of the crypto event.

It will take place in the Grand Palais, the cultural and artistic epicenter of the french Capital. During the two days, more than a thousand people are expected to attend, and more than 40 speakers will be there to share knowledge. Some interesting lectures will be
John S Lee from Shopify
Nelly Mensah from LVMH
Eva Assayag from Penerai
Liz Suzman from Playboy
World Crypto Conference (January 13-15, 2023)
We now go to Switzerland, where the World Crypto Conference is set to happen between January 23 and 25. Hosted in one of the leading global financial centers, the event will be an asset in itself. The expectation is to gather decentralized finance products and find a way to mix them with traditional finance. It will be massive entertainment for those who want to find investment opportunities on the Ethereum blockchain.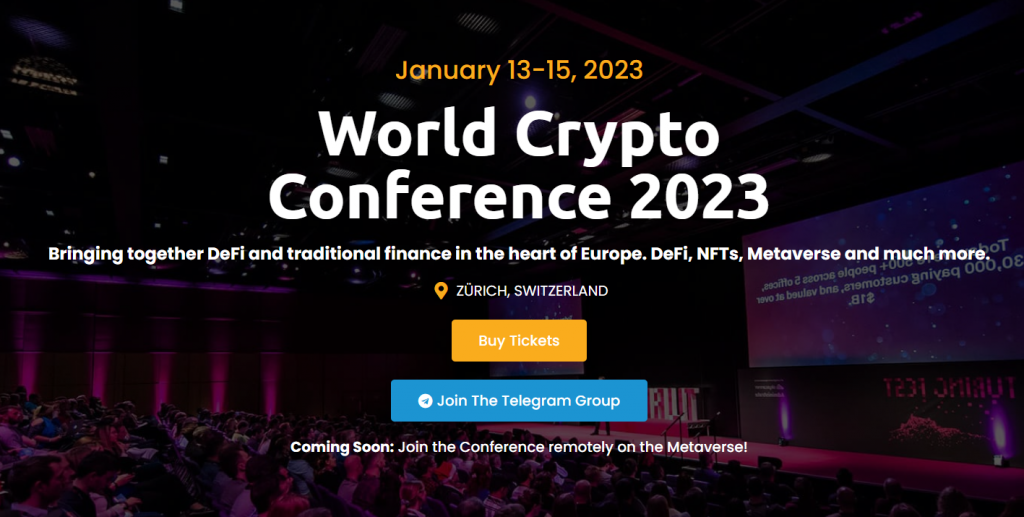 The conference themes are broad, and the event is expected to cover topics such as immersive metaverse integrations, blockchain, digital currencies, and NFTs. The conference will focus on digital assets and how they affect traditional finance. Some of the international speakers are.
Vadim Bondarenka, a crypto lawyer
Megan Nilsson, an NFT Consultant
Alberto Cuculachi, founder of Defi Daily
Arvin Khamseh, an NFT marketing expert
Luc Froehlich, digital assets at Fidelity
European Blockchain Convention (February 15-17, 2023)
We get to Barcelona, Spain, to present the lineup and talk about the European Blockchain Convention, another of the world's great conferences. Organizers prepared the schedule to begin from February 17th to 19th. Key industries, thought leaders, investors, and artists gather to discuss the current state of blockchain, metaverse, NFTs, and Defi.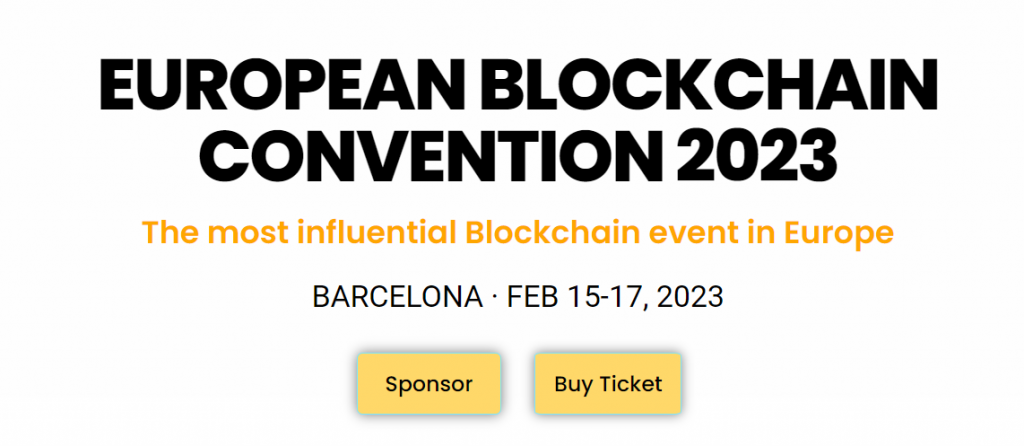 This is another fantastic event for those who attended to NFT Show Europe, also in Spain, in Valencia last September. This crypto event about to happen in Barcelona is the perfect place for beginners to connect with other investors and enthusiasts.
Networking is important for all kinds of business, not only NFTs and metaverse, so attendance at such events and workshops is fundamental. NFT Show Europe in Valencia may be gone, but Barcelona is the city of the moment! There will be more than 100 panels and platforms, 200 speakers to focus on, and more than 3000 attendants.
Some of the personalities in Spain to participate in these talking sessions are:
Joshua Ashley Klayman, Head of the blockchain and digital assets at Linklaters
Dotun Rominiyi, director of emerging tech at the London stock exchange
Francisco Maroto, Blockchain lead
Miami NFT Week (March 31st – April 2nd, 2023)
The next event takes place in Miami, Florida, in the Mana Wynwood Convention Center, the art and entertainment district. The event founders understand that blockchain, NFT, Defi, and many of the conference topics can't be based only on long-term business relationships and that this universe needs newcomers to learn and start investing. That's exactly why the conference focuses on teaching all the many aspects related to these topics.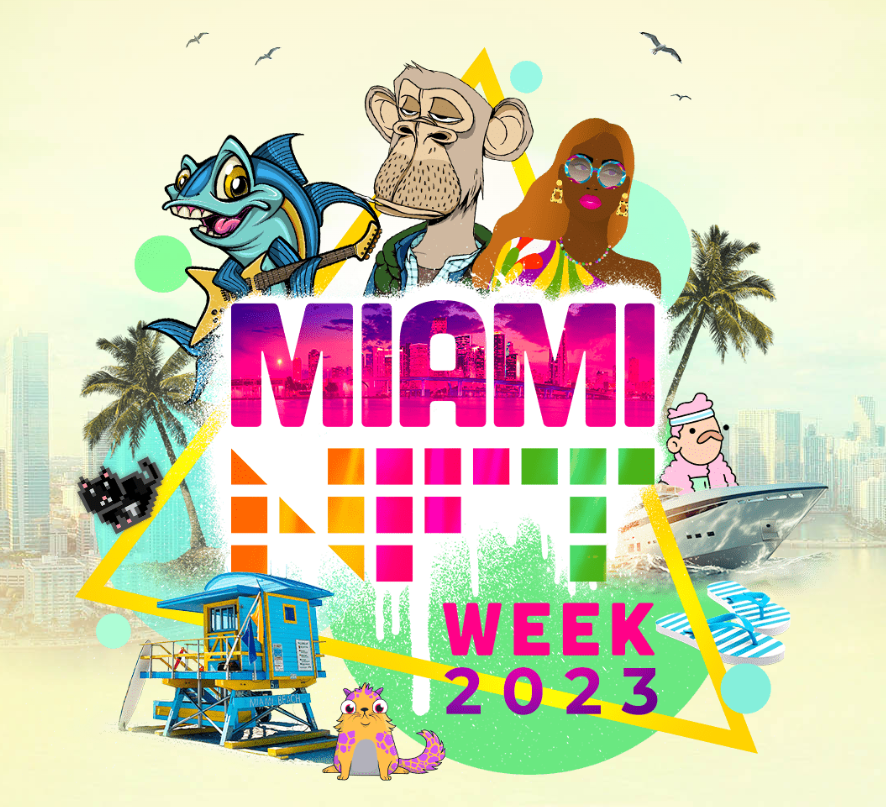 You will see workshops, panels, pitch competitions, creative installations, immersive art, performances, and much more. It will be one of the biggest NFT art events, with more than 5000 attendees and 250 speakers. Some of the lectures you will be able to attend are
Avery Akkineni, president of Vayner3
Mark Cuban, owner of the Dallas Mavericks
Swan Sit, former Global Head of Digital Marketing at Nike and current "Queen of Clubhouse," according to Forbes
NFT LA (March 20-23, 2023)
Following in the USA, we get to an event that will be taking place in Los Angeles. According to the event itself, the attendees can expect a fully integrated, experiential event focused on celebrating co-creation, connection, and curiosity. It distinguishes itself from other conferences because it's not only intended to educate and help investors to create a network.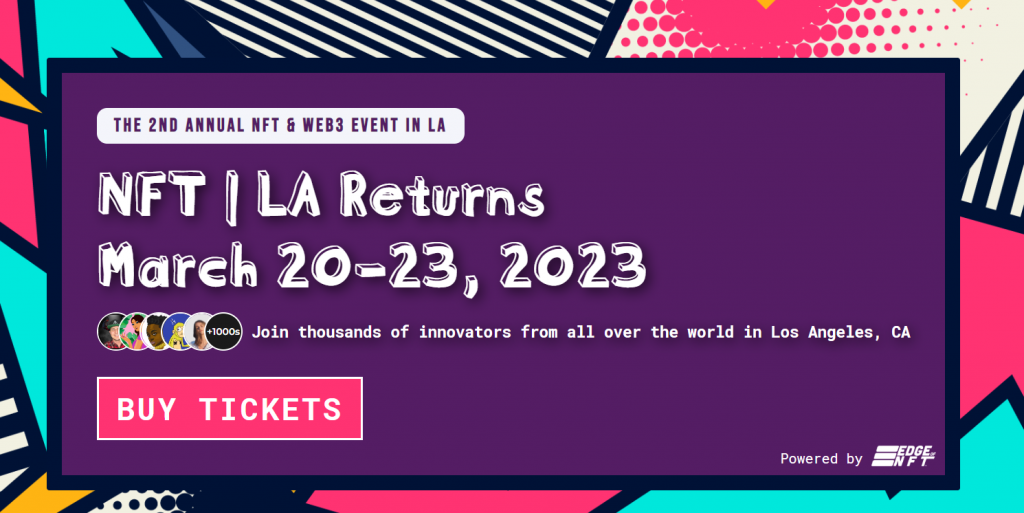 The conference looks to entertain the attendees. Instead of only offering workshops, networking meetups, and talking about business, investment, and money, founders want to bring LA parties and spirit to the event they are hosting. There will be several attractions for creators, artists, investors, and companies, including live music.
The NFT LA conference will happen in March, between the 20th and 23rd. Those dedicated to the conference can anticipate more than 3000 interested attendees, more than 250 speakers, and more than 150 side events for crypto enthusiasts.
WOW Summit (March 29-30, 2023)
If NFT LA is scheduled for the beginning of March, the next stage of the WOW Summit conference is set for the end of the same month, spanning two days, during March 29th and 30th. The World of WEB3 Conference is a series of events that happen all around the world. They explore several topics, some of which are:
WEB3 Infrastructure
CBDC
Blockchain Adoption
Cyber Security
The metaverse
Digital ID
Effective Mining Methods
Different from any other conference, there is an exclusive NFT art exhibition, perfect for artists, NFT creators, and designers to present their projects and ideas. The event is going to Hong Kong this time, which ends up being a very strategic place, as the semiautonomous region is adopting the WEB3 technology.
MetaVSummit (January 11-12, 2023)
And in the search for the next unicorn company, we get to the Middle East, to Dubai, in the UAE. This event focuses on specializing attendees in the WEB3 possibilities. MetaVSummit attracts investors not only from Dubai but from the entire region.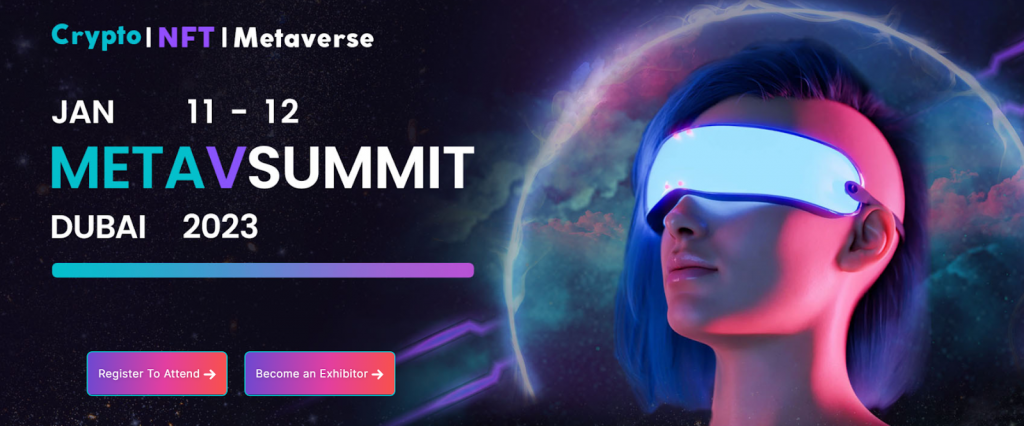 For many, this is the biggest WEB3 and metaverse event with a terrific potential since it connects founders with investors. The conference helped them to develop a network of leading crypto companies and thought leaders focused on developing and profiting from the new digital possibilities. MetaVSummit Conference brings more than 50 speakers and more than 3000 attendees.
Influencer Marketing Hub (December 6, 2023)
This event is about to happen on December 6th. The good thing is that you don't need to plan to attend it, as it will be fully digital and online. Differently from all other crypto conferences around the world, the conference will discuss the future of Sport NFT projects.

Other very interesting topics that will be aborded in the online conference are:
How to build a sustainable WEB3 community
What WEB3 means for data in the future
Impact of Smart Contracts on digital collaboration
Creator marketing technology
Collaboration strategies
There will be five virtual stages, and together, they will receive more than 50 speakers to talk about crypto, metaverse, and all the other WEB3 features. It is planned to be a complete workshop on digital platforms, helping anyone who can't leave the business routine of a company to be present anyway.
TMRW Conference (February 8-20, 2023)
We go back to Dubai, as the TMRW Conf is set to happen within three days, from February 6th to February 8th. This is one of the few events bringing to its more than 6,000 attendees during three days of NFT, crypto, and metaverse experience.

The main objective is to analyze NFT and crypto success to determine how the success of 2022 can be repeated and surpassed. More than 80 speakers will aid around 250 sponsors and creators to entertain the public during the conference.
Consensus 2023 (April 26-28, 2023)
In the USA, collectors also gather in Austin, Texas, for one of the world's biggest and longest-running crypto meetings. There, exhibitors will be together looking for insights about gathering communities' strategies and standards for transparency and accountability.

The conference is curated and produced by CojnDesk and, just like the NFT conference from LA, wants to bring industry and market members to experience a different environment, with several speakers, blockchain, and WEB3 insights but with a lot of fun either. There will be discussions, meetings, parties, music performances, dinners, and other experiences. Some of the speakers marking presence will be:
Brian Armstrong, CEO, and Co-founder of Coinbase
Dan Schulman, president and CEO of PayPal
Edward Snowden, president of Freedom of Press
Gary Vaynerchuk, Chairman, and CEO of VaynerX and VaynerMedia
Conclusions
As we already mentioned, blockchain technologies, such as NFT, crypto, and metaverse, are tough to predict. The only thing we can state for sure is that these WEB3 aspects have incredible potential and will make many people rich. This means we must always keep learning about these technologies to take advantage of them.
All of these 10 events are perfect for beginners and experienced investors to absorb as much information as possible and meet important people that will surely help to conduct such markets in the future.
If you want more articles about WEB3, NFT, crypto, gaming, and many other digital world possibilities, check GamerSEO. Besides, contact us if you need quality content production for your business website or blog. We will be more than pleased to help you develop your business and reach success.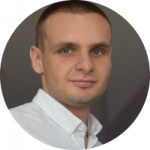 SEO specialist with over six years of professional experience. A/B test and Data-Driven SEO enthusiast. In his work, he focuses on the development and implementation of a strategy that achieves predetermined, specific goals. Privately, a fan of mountain biking.