Adapting to changes is not always easy, and the work of marketers requires it at every step – starting with changes in Google algorithms and ending with customer requirements. This may cause several issues and misunderstandings that usually translate into the functioning of the business.
Today, we will help you deal with one of them as we discuss the most common SEO mistakes to avoid. If any of them is made by your team, don't worry – we will also suggest how to solve them. Let's check how to avoid common SEO mistakes.
Slow Website Speed
You may have a perfectly optimized website in terms of other SEO techniques. However, if the page load speed is too low, the bounce rate and time spent on your website will decrease drastically.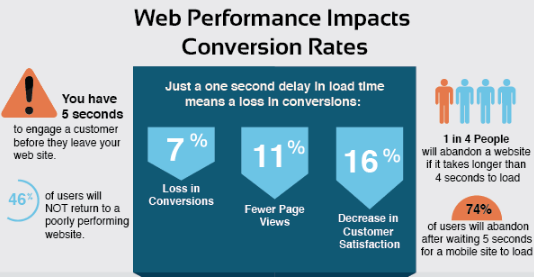 Source: Websitebuilderexpert
As you can see on the infographic, just a one-second delay in load time means:
7% loss in conversions;
11% fewer page views;
16% decrease in customer satisfaction.
Several factors may cause a delay in your page load time. What we recommend is running a test through Google PageSpeed Insights. It's a tool that analyzes your website's content and then gives you tons of suggestions on making the page faster.

Lack of Location-Specific Optimization
If your business is not only online-oriented, and your website still lacks proper location-specific optimization, it is something you should focus on straight away.
At Secrets of Local Search conference at GoogleHQ. Now 46% of searches have a local intent – quote from Google rep official presentation. That's increased since I last took note of that stat 📈

— Nick Wilsdon (@nickwilsdon) October 10, 2018
According to Google representatives, almost half of searches have local intent. Optimizing your brand's site with location pages boosts your visibility in local searches by improving your rankings in both local map pack and organic results.
You may start with including region-specific keywords in your page titles and meta descriptions. To pop up in the local results, make sure to include an address and a local phone number on your pages, such as in the header or footer.
See also: Types of Search Intent: Understand the Needs of Web Users
Having Outdated Content On Your Website
Google's main task is to ensure high-quality and fresh content for its users.
Google's latest Search Quality Evaluator Guidelines says that content that contains "inaccurate/meaningless information" is a justification to label it as of low quality.
Therefore, outdated content, such as descriptions of products no longer in your offer, may significantly decrease your search engines position.
In gaming, such content pieces may be guides that are no longer up-to-date due to numerous updates that changed, for example, leveling path for a specific profession in a given game.
In that case, the best idea would be to either update or redirect such content. If the page contains anything valuable, you may add 301 Redirect to a new, fresh article covering this issue.
Lack Of Mobile Optimization
Since 2017, more than half of internet users have been browsing the web via mobile devices.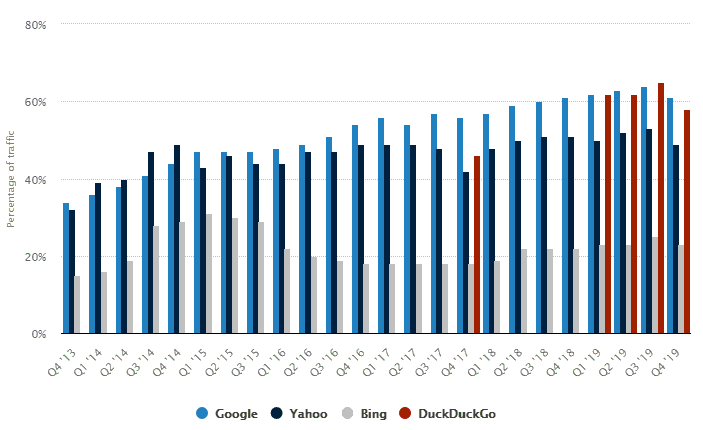 Mobile share of organic search engine traffic 2019, by platform – Statista.com
Google wants to provide the best possible user experience. Therefore, the Google search engine checks whether your website is mobile-friendly or not, paying particular attention to Mobile-First Indexing.
In Mobile-First Indexing, the default crawler is the one analyzing the mobile version of the website. Thus, the position in the search engine will be determined based on the Googlebot-Mobile's rating.
When determining the position of the site, bots will pay attention to the convenience and efficiency of obtaining information by the mobile user.
However, there is a slight difference between a mobile-friendly site and a mobile-optimized site:
a mobile-friendly site helps ensure your site functions on mobile devices in terms of proper display on smaller screens;
a mobile-optimized site additionally provides better navigation – it reformats content, displays larger navigation buttons, and resizes images according to screen size.
All in all, the lack of at least a mobile-friendly version may negatively impact your site's rankings. What is more, a website providing a good mobile experience would probably have a better SERP position, even in terms of desktop searches.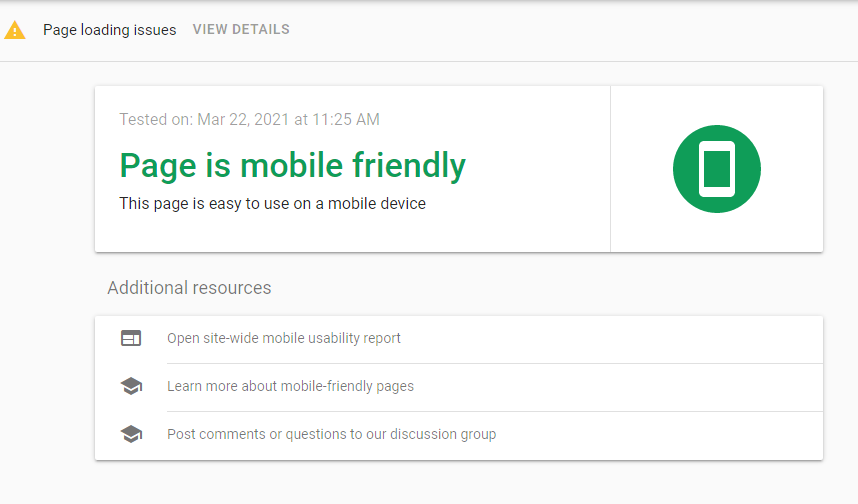 Google has created a free-to-use tool – Mobile-Friendly Test – which shows whether your site is up to current mobile standards. If there's anything wrong, the tool will indicate which website elements require an adjustment.
If you are interested in how Mobile Optimization translates into conversion rates, look at the section "Better Conversion Rates" in our article Is SEO Worth It For Small Business? We Believe So.
Not Optimized Title And Meta Description
Title and meta description occurring in search engine results is like an invitation for searchers to visit your page. If done carelessly, the chances are that visitors will choose another option instead.
So even though the title and meta description don't affect SEO directly, they do affect the CTR (Click-Through Rate), and in turn, the rankings.
Even if you don't add the meta description tag, social sharing sites may use the first text found on your page, which may not create the best user experience.
Therefore, when setting up a title and meta description for your content, follow these guidelines:
The optimal format for the title tag is Primary Keyword | Secondary Keyword | Brand Name;
The title tags should have no more than 55 – 70 characters;
The optimal length for a meta description is 50 to 160 characters.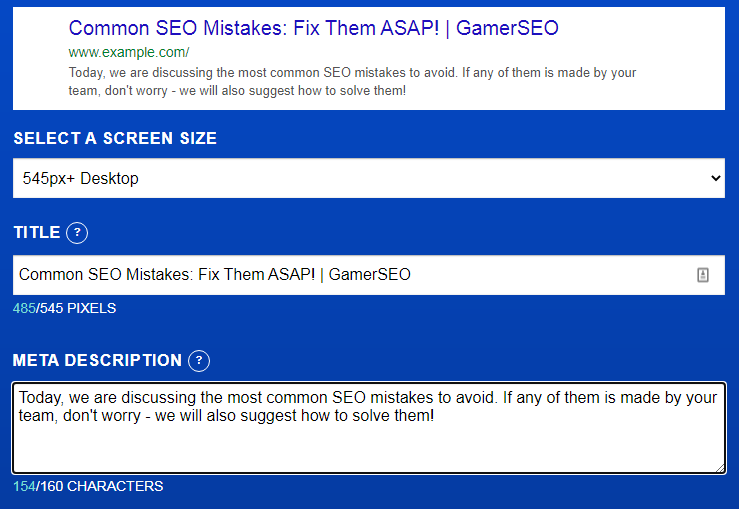 Portent's SERP Preview Tool is what we recommend using to check if everything is alright with your meta title and meta description. It lets you see how your web page will display in search engine results pages before uploading.
Creating Wrong Content
The main issue behind creating the wrong content is that content creators tend to sacrifice quality for quantity.
SEO optimization is essential. However, we can't forget that every text's final recipient is a viewer looking for answers to particular questions.
Yes, content creators should be aware of including proper keywords. They help reach the right audience. However, creating low-quality writing for the sake of stuffing multiple keywords is far from ideal.
Therefore, try to be specific in your writing and cover one issue in detail. Check which questions are asked by people, and try to provide the answers. Optimizing for multiple keywords in one article and therefore touching a few different topics at the same time doesn't do any good. Of course – a longtail keyword makes it possible to rank for many subject-related keywords. However, if the issues being discussed are too divergent, it won't help position your content.
Missing Quality Links
We are aware that high-quality links are more difficult to obtain, yet they are worth the effort. Search engines would trust a few well-ranking websites much more than even hundreds of irrelevant, low-quality links.
It's also worth linking back to sites that have linked to you, as this practice brings back traffic in the future.
Another common mistake that we see countless times is using ineffective anchor text. As Google's John Mueller says, the browser uses anchor text to help understand what your page is about and which keywords it should rank.
Yes, but anchor text (and image alt text) helps us quite a bit in understanding context, so I wouldn't leave it out if you can avoid it.

— 🍌 John 🍌 (@JohnMu) May 15, 2017
Thus, you should inform both Google and the user what they should expect in the included link. That being said, think about leaving out "click here" or "check this" as an anchor text.
Also, make sure to use different types of anchor texts, as having the same text repeatedly can be seen as spammy.
With the introduction of the BERT update, Google pays more attention to natural language, and therefore to context clues around anchors. That's why Google crawlers might also analyze the words surrounding the anchor text.
Therefore, if you absolutely must use a call to action, try to include some descriptive information around the link. For example, "click here to learn about the specifications of product X."
Duplicated Content
At some point, content creators run out of writing ideas. And that's completely fine – it happens to the best out there.
In this situation, you might take a break or simply look for inspiration in different surroundings.
However, there is also one thing you definitely shouldn't do. You have created some successful, quality content in the past. It has achieved a high position in search rankings, and that's great. Nevertheless, creating new blog posts covering the same issue is not the best idea.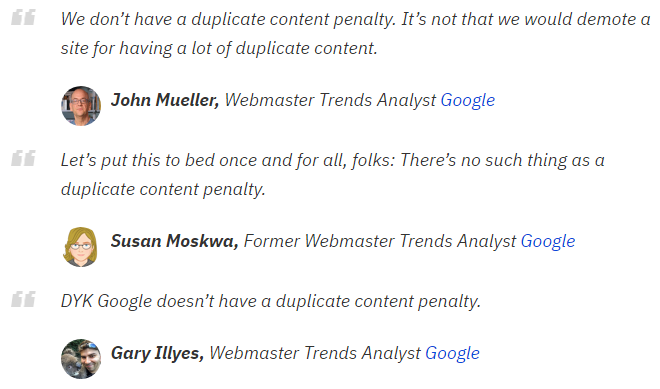 Source: Duplicate Content: Why It Happens and How to Fix It – Ahrefs blog.
Let's make sure that we understand each other well – you probably won't get penalized for duplicating content. Your articles just won't rank that high. That's why a way better idea is to update the already existing one with fresh, quality information.
The same thing happens if you duplicate content from other websites – you won't outrank your competition. Google knows who published the content first, making you rank lower. However, if you include references and link to the original blog post, giving the author the credits – then it's fine with Google.
Optimizing for Wrong Keywords
One of the biggest mistakes done by relatively new websites is aiming for too competitive keywords.
The truth is that ranking well for a popular, general keyword may take months or even years – depending on your competition. Some brands have been on the market since day one. Hence it's barely possible to outrank them in search engines. Most of them even hire a team of full-time SEO experts to maintain the first-page ranking.
So, don't try to bite more than you can chew. Of course, we are not saying that you should aim at unpopular keywords.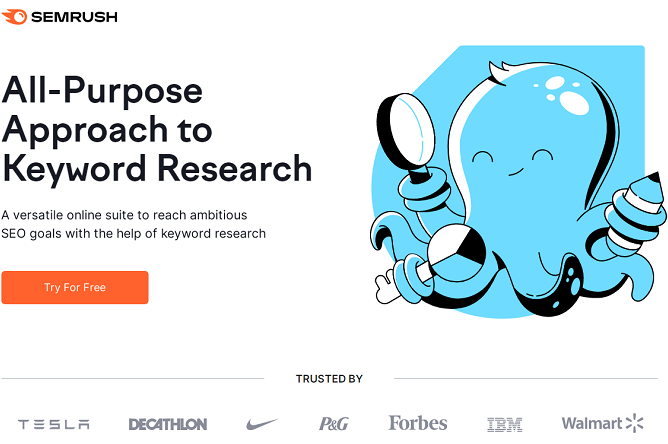 What we recommend is using one of the keyword research tools like SEMrush. Thanks to it, you'll be able to choose the correct search terms which are within the range of your website, which is something in between popular and not too popular.
Final Thoughts
Search Engine Optimization mistakes may concern many aspects, such as web design or content published on the website. However, they can be corrected and avoided in planning SEO strategies for future projects.
Content marketers should also remember to track SEO trends, as Google algorithms are frequently updated, forcing changes in SEO strategy.
Thus, if you are trying to improve ratings of a relatively new business, that is, its presence in search engines and on social media, you may consider hiring an SEO expert to walk you through the first steps.
FAQ
Is SEO still relevant in 2021?
Although Content Marketing seems to be the main focus of digital marketing specialists, website SEO is still crucial as it's necessary to reach the desired target audience.
How to make my site visible in search engines?
To make yourself visible in search engines and achieve SEO success, you should work on getting Google's trust and building the brand's authority. It can be done by following SEO best practices together with publishing high-quality content.
Which are the most common SEO mistakes?
The most common SEO mistakes are:
Slow website loading;
Having outdated and/or duplicated content;
No mobile and/or location-specific optimization;
Creating irrelevant content for keyword-stuffing purposes;
The poorly optimized page title and meta description;
Lack of quality linking;
Selecting irrelevant or too competitive keyword phrases.
Copyright 2021. All Rights Reserved.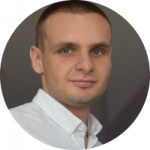 SEO specialist with over four years of professional experience. A/B test and Data-Driven SEO enthusiast. In his work, he focuses on the development and implementation of a strategy that achieves predetermined, specific goals. Privately, a fan of mountain biking.