As numerous studies show, customers are tired of traditional advertising.
Therefore, marketers are looking for other ways to convince people to their products. Being aware of the rapid development of the gaming industry, well-known brands willingly partner with gaming companies.
How do successful brands promote their products through games? To explain this phenomenon and point out its benefits, we should look at specific advergaming examples.
What Is Advergaming?
Advergaming is commonly mistaken for product placement within already existing games. Banner ads promoting well-known products in equally famous computer games belong to a completely different category.
Advergaming is about creating a game whose main idea is to advertise the company's main product.
Advertising the brand and its products through promotional games evokes much more sympathy among recipients than intrusive traditional ads or annoying pop-ups. Therefore, it influences the increase of brand awareness and trust.
Additionally, advergaming lets the brand connect with the audience of various age groups and gender – contrary to the still-prevailing stereotype.
See more: Video Games: The Demographic Change.
What is more, games are a form of entertainment, a pleasant way of spending leisure time. In that case, players associate the brand promoted by a given title with positive and friendly features, such as fun and relaxation.
Examples Of Advergaming Campaigns
Tooth Protectors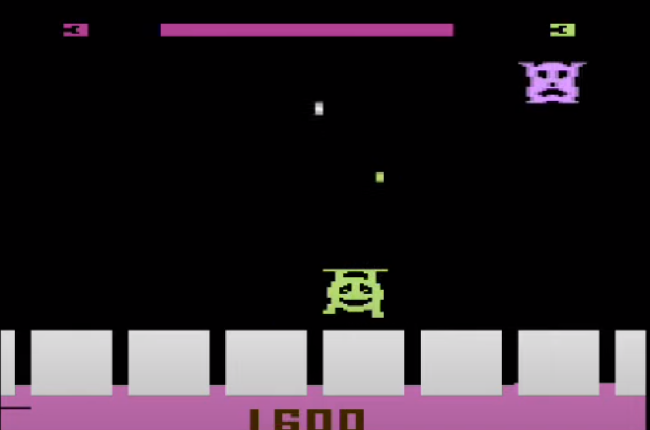 Every story has its beginning – that's why we are starting with one of the classics.
In 1983 American pharmaceutical and consumer goods manufacturer Johnson & Johnson commissioned the video game Tooth Protectors' production.
Therefore, it is one of the earliest games of this format on the market, available on the Atari 2600 console.
The advergame character is a small, smiling face with dental floss overhead. The player must prevent the snack squares from reaching the row of white teeth at the bottom of the screen.
The user's manual that comes with the game concludes with commercials for J&J toothbrushes, dental floss, and dental fluid.
Burger King Games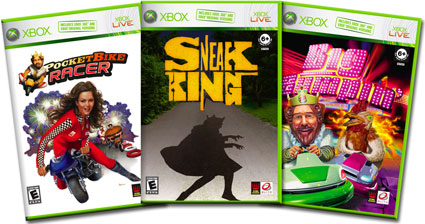 Burger King entered the video game market by releasing three productions related to its brand, each game having a brand's mascot as a protagonist. The games include PocketBike Racer, Big Bumpin', and Sneak King.
The games were sold as part of a promotion during the holiday season from late November until December 24, 2006.
Their main goal was to increase the sales rate of Burger King products, and, as the data suggest, they fulfilled the task.
According to the Burger King representative, the three games for the Xbox and Xbox 360 consoles have created a solid fan base, selling a total of 3.2 million copies. The games were available with the purchase of a value meal for an extra $3.99.
Zool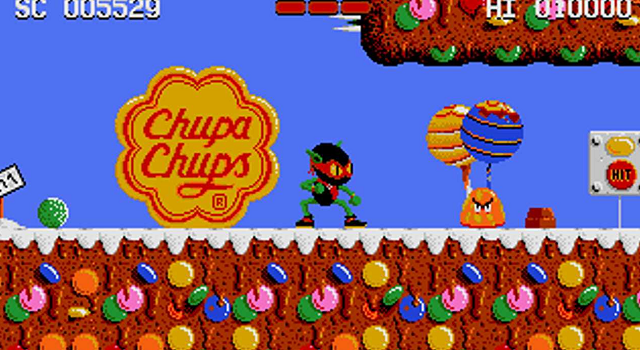 Zool is a 1992 video game created by Gremlin Graphics in cooperation with the famous Chupa Chups lollipops producer.
During the gameplay, gamers climb through levels as Ninja Ant, which is extraordinarily greedy for candies. Zool travels through colorful worlds full of candy as the game sponsor is a lollipop-producer Chupa Chups.
Interestingly, the game was supposed to be a rival to Sega's Sonic the Hedgehog:
Zool was a platformer released in 1992 for the SNES and Sega Genesis, intended to rival Sonic the Hedgehog. It was not bad news for hedgehogs.

— Context for Poorly Aged Things (@AgedContext) March 12, 2020
Chex Quest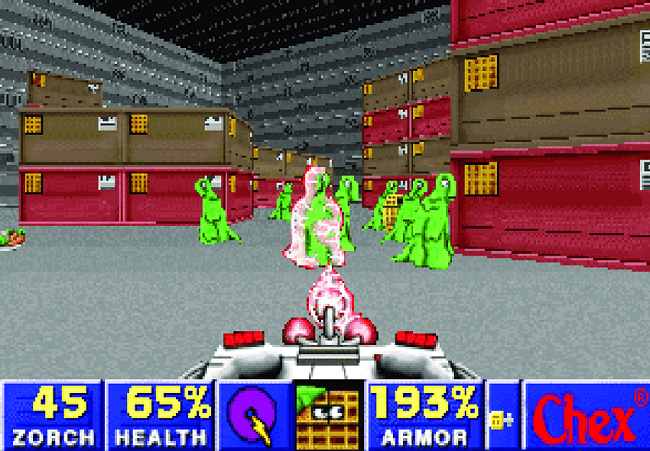 In 1996, Digital Café created a video game to put it in a cereal box as a prize.
The advergame was a remake of the well-known first-person shooter Doom. However, to boost user experience, game developers decreased the violence level – the game aimed at children aged 6–9 and up. Consumers played as the Chex Warrior, trying to save a variety of other cereal-men from alien invaders. 
The marketing tactic brought great results, driving sales of the cereal up by 248%.
The advertisement received the 1996 Golden EFFIE Award for Advertising Effectiveness and the 1998 Golden Reggie Award for Promotional Achievement.
Interestingly, the game still holds a special place in the hearts of many gamers.
For that reason, in 2020, the cult following Chex finally got a long-awaited modern remake. It introduces some new playable characters, cartoon cinematics, a multiplayer mode, and a few new gameplay features while maintaining the classic elements of the 1996 version.
Chipotle Scarecrow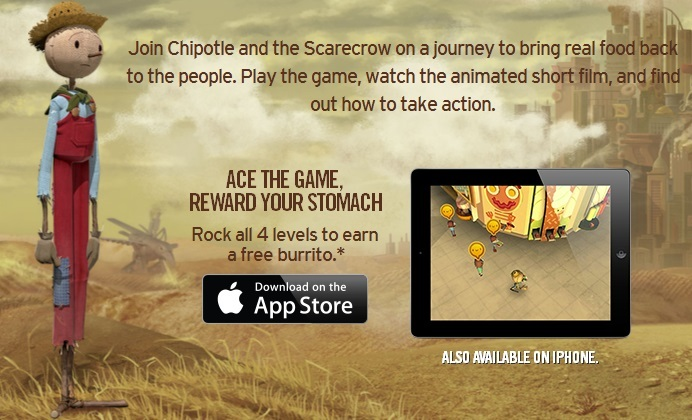 Back in 2013, as an effect of collaboration, Chipotle and Moonbot Studios produced an animated film and an arcade-style adventure mobile game to promote the Food with Integrity campaign.
The message of the campaign was to raise awareness concerning processed food around the world. The scarecrow's journey consists of bringing wholesome food back to the people.
The hard work of the whole team paid off.
The film noted 6.5 million views on YouTube in less than two weeks. However, the game was placed in the top 15 free iOS apps on the US iOS app store, having sparked the interest of 250,000 users within four days of its release.
The campaign was described in the likes of the New York Times or Time Magazine, which contributed to the project's final success.
Magnum Pleasure Hunt
In 2011, the Swedish developer Lowe Brindfors created an advergame as a part of Magnum's worldwide online campaign promoting Magnum ice-cream products.
In the side-scrolling game, players use the opportunity to walk through web sites of various brands (like Dove) and collect chocolates to score points. Each visited web site has a separate soundtrack, referring to the nature of the brand.
The game turned out to be a big success in terms of reach – the buzz around the game engaged more than 7 million players.
Doritos VR Battle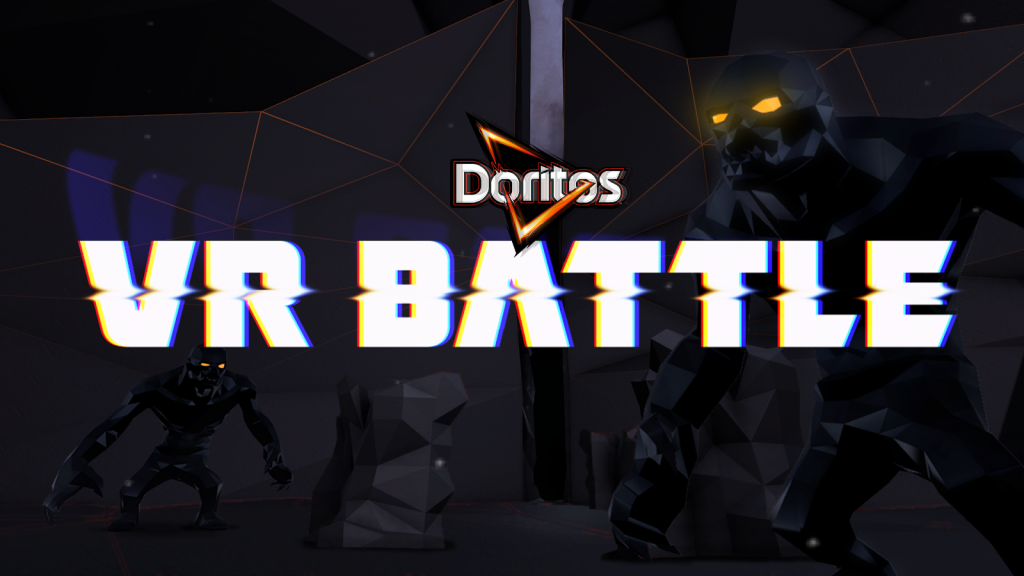 Due to the increasing availability of new technologies such as VR, companies are starting to use them in their marketing efforts.
In this action game, players have to fight evil demon-like monsters and collect Doritos on their way through the game's universe. You can play alone and with friends, trying to beat each other's performance.
Even though it's just advergames aren't overly complicated, this one requires focus, agility, and a lot of room to walk around.
The game is available on Steam and Google Play.
Different Forms Of Marketing In Games
Besides advergaming, there are also other ways to promote products or services within games.
Therefore, if you see a billboard of Coca-Cola or another soft drink in a game, it's probably a form of business collaboration between two brands.
As this article's primary topic is advergames, we won't include a long list of in-game product placements.
However, to point out the difference, let's look at the tactics used in two racing games.
Crazy Taxi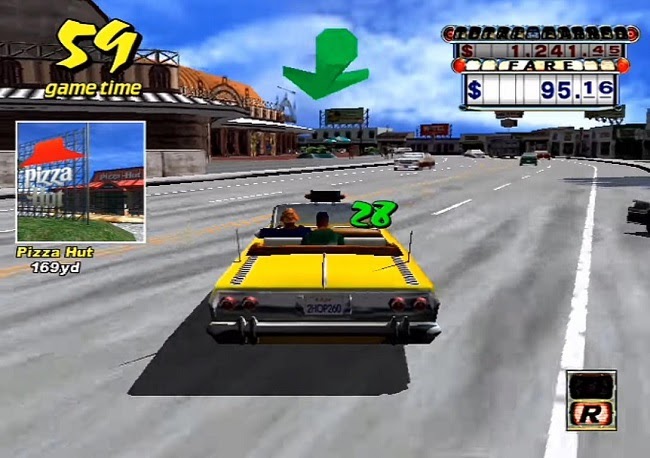 Crazy Taxi is an arcade racing game released in 1999. In the game world, the player becomes a taxi driver, earning money by driving the customer to their destination point while performing crazy stunts.
The game features well-known real establishments such as Pizza Hut, FILA sportswear store, Levi's stores, and KFC, giving it an even more realistic feeling. However, these locations have been replaced with generic businesses in later versions because of licensing difficulties.
In fact, this is not a typical example of an advergame. However, we felt it was worth mentioning as the game featured many brand ads which weren't in any way intrusive.
Mario Kart 8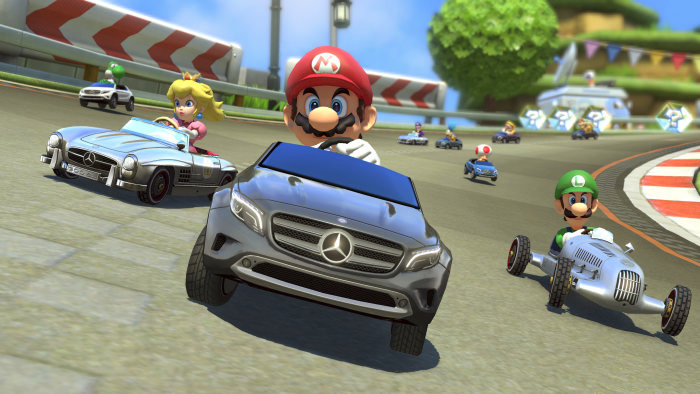 Another example of the cooperation of a well-known company with an equally famous game producer is the collaboration between Nintendo and Mercedes-Benz.
The idea was to promote the automaker's GLA crossover, which was included in the Mario series's virtual world. However, the ad met with criticism from the racing franchise community, as they claimed that the vehicle does not fit into the cartoon-like world.
The Mercedes-Benz representatives referred to the issue, saying:
"(…)There's a big number of 30- and 40-somethings around for which Super Mario Maker hails back to their school days and gives them a large dose of nostalgia. We received a lot of positive feedback on the campaign (…), but we also learned that many players are skeptical about in-game brand advertisements. So we made sure to put a lot of effort and passion into designing the actual level."
Final Thoughts
Advergaming is the advertisers' answer to customers' changing and growing expectations towards the product and service market.
After taking everything into consideration, it's safe to say that advergaming works on a different basis. The strategy's key advantage is that it's not pushy, so the customer perceives ads in video games as something positive.
That being said, the brands are associated with entertainment, which means that customers may be more likely to reach for their products.
Keep in mind that advergaming is a strategy that can bring advantages even for companies with a low marketing budget. Advergames don't require complex technology, as their main characteristics are simple design and effortless gameplay.
Frequently Asked Questions (FAQ)
What is Mobile Advergaming?
As more and more Internet users switch from computers to mobile phones, Mobile Advergaming is a trend that creates mobile games for promotional purposes. Therefore, mobile device advergame's main aim is to expose the product of a given brand to potential customers through entertainment.
What Are Serious Video Games?
Serious Video Games is a special type of games with a specific purpose, different from entertainment. They may carry educational values or discuss significant issues such as health care or politics.
Copyright 2021. All Rights Reserved.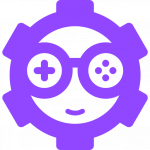 Marketing Director with over six years of experience in the field. Managing teams carefully and out-of-the-box thinking is his main factor in growing businesses through the right marketing practices. His Outreach Specialist background helps him to develop highly converting and organic campaigns.