These past two years have been a rollercoaster for all kinds of matters. So now that the world is recovering, staying up-to-date with the latest conferences is crucial. This is one of the fastest and enjoyable ways to learn something and find a new aim for your projects.
Developer conferences are something that you can't miss. It doesn't matter whether they are virtual or physical; they offer you a chance to get extra knowledge about software development, app development, programming, machine learning, edge computing, etc. You will also learn about the latest technologies and trends in the developers' world.
A conference for developers is quite different from the rest since you can find ways to solve complex developer problems that you didn't know had answers to.
The thing is that there are a lot of events that you can attend, whether they are physical or online conferences. But don't worry, to help you plan for the months ahead, here you can see a list of events for software developers that you can't miss.
Types of Events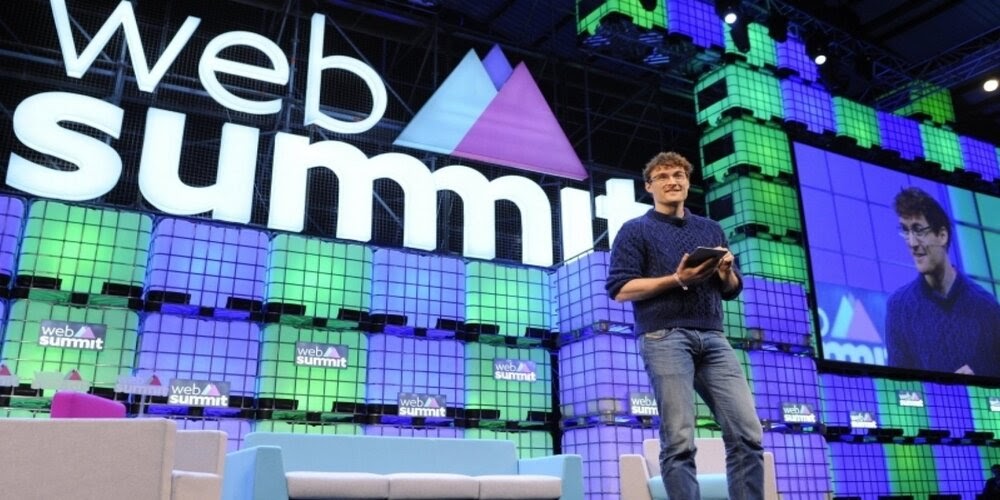 The tech events you are about to read are separated throughout the year. Some of them aren't entirely related to developers. They are from different industries such as SaaS, fintech, startup events, etc. To let you comprehend the list better, here's a review of the kind of events that you will see.
Conferences – These events can be presented in real life and virtual conferences. They are powered by virtual event software that has become the backbone of most tech events in the industry. They are aimed to educate, inform and train attendees, both B2C and B2B.
Trade Shows – Trade shows allow companies from industry to show up their products and services. Even though these events are open to the public, they also have a screening process for buyers, company representatives, and the press.
Summits – A summit is quite similar to a conference, but they are smaller and focused on higher-level executives.
Seminars – These are mini-conferences meant to last one day, focusing on a general point of view of a particular topic.
List of Best Developer Conferences in 2022
The conferences you will get to read below are the best ones for deep learning. After these meetings, you won't leave with the same point of view about the tech industries.
January
NDC SECURITY (Jan, 18-21)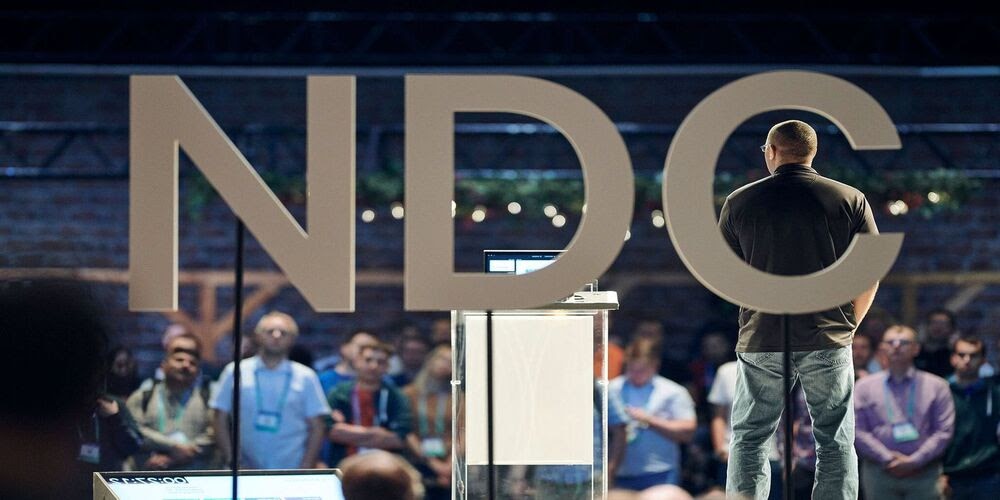 Location: Oslo, Norway.
The Norwegian Developers Conference (NDC) for 2022 will be held in Oslo, Norway, and other countries such as Portugal. This conference is a 5-day event with two pre-conference days and three days of conference sessions. It's not only focusing on .Net and Agile. On the contrary, all technologies that developers find interesting are accepted.
The main goal is to give the ultimate experience for developers and software engineers. There will be seminars about the software industry and the appearance of key speakers and industry leaders.
LVIV GAME DEV CONFERENCE (Jan, 29)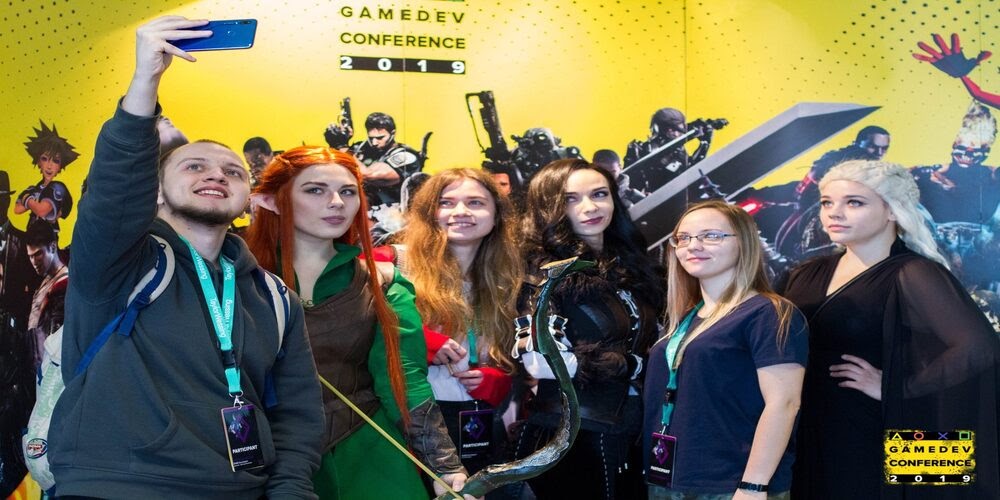 Location: Leópolis, Ukraine.
Arena Lviv Game is the largest conference for game developers in Western Ukraine. There will be more than 400 participants, 40 speakers, and five halls for the event. This annual conference brings information about the latest trends in the gaming industry and insights that are useful for beginners and professional developers.
Among other topics, it will cover the stages for creating games, emerging ideas, and ways to access the market.
Hybrid Cloud Congress (Jan, 18)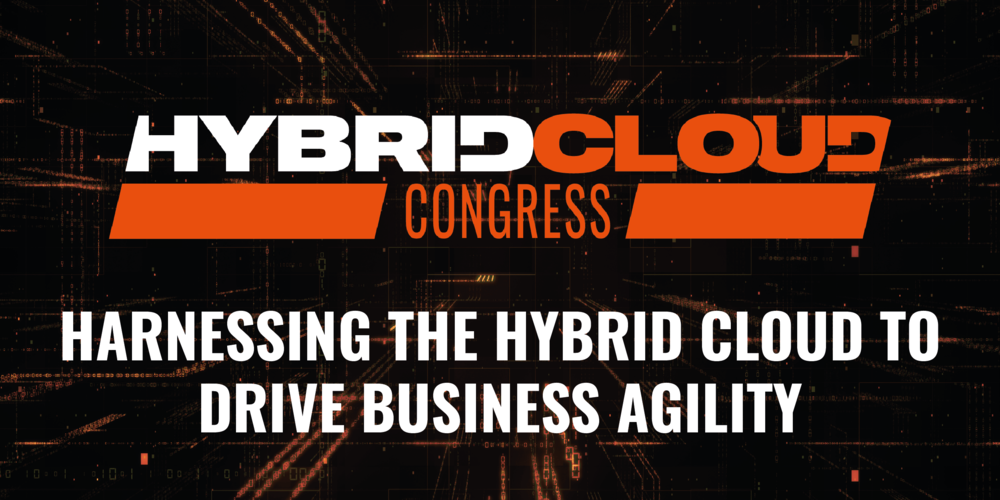 Location: Online
The Hybrid Cloud Congress is an online conference that will take place on January 18 to discuss the latest news about the hybrid cloud ecosystem. The virtual conference aims to guide software architects and other professionals to drive digital business decision-making, vendor selection, and investment strategies.
This kind of knowledge is valuable for business leaders and other developers using this technology in their organizations. It also is worth noting that this conference is for you. If you want to increase collaboration, improve customer engagement, enhance profit margins and gain a competitive edge.
February
FLUTTER VIKINGS Feb, 2-3)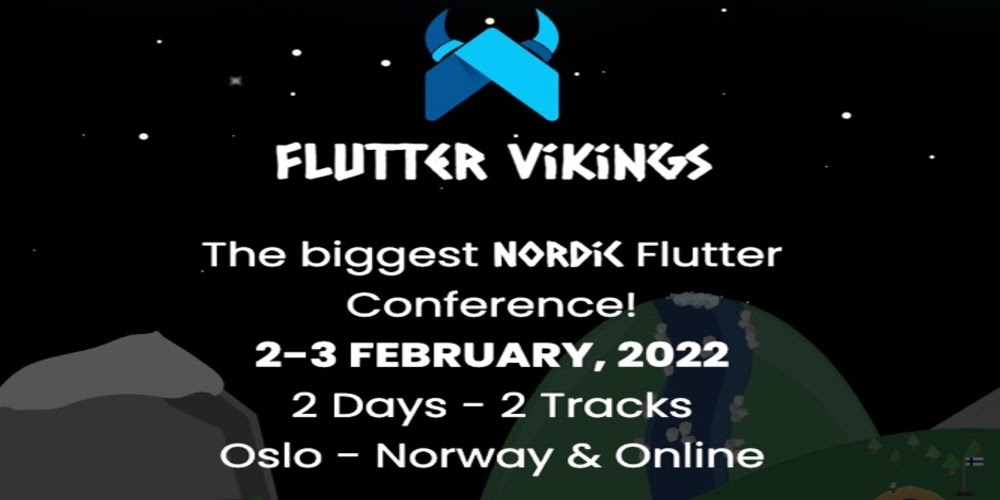 Location: Oslo, Norway – online
FlutterVikings is a conference established by a community-driven group as well as the global Flutter community. It will be covered by Google Developer experts, top-notch international speakers, and other industry leaders that will be part of valuable and long talks with technical information.
And as a virtual event, you will have access to all its perks from the comfort of your home.
3DEXPERIENCE World in Atlanta, Georgia (Feb, 6-9)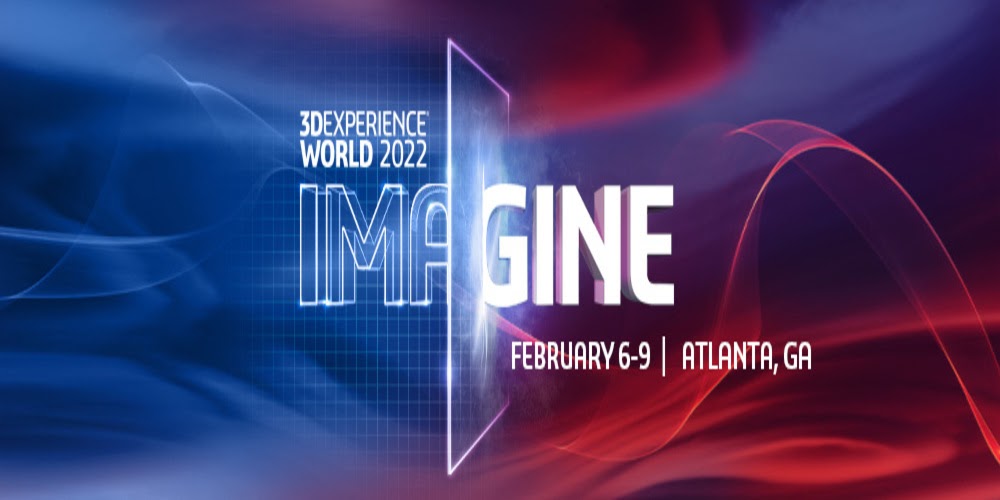 Location: Atlanta, Georgia – online
3DEXPERIENCE World's three-day event is here to give designers, engineers, business owners, executives, analysts, software developers, programmers, and entrepreneurs the possibility to experience the latest news in the world of design. You'll be able to explore new tools and strategies along with global leaders and users.
The event is also opening as a hybrid event. This means that a virtual conference option will be opened for all those who want to attend but can't afford to travel.
March
Big Data & AI World in London (March, 2-3)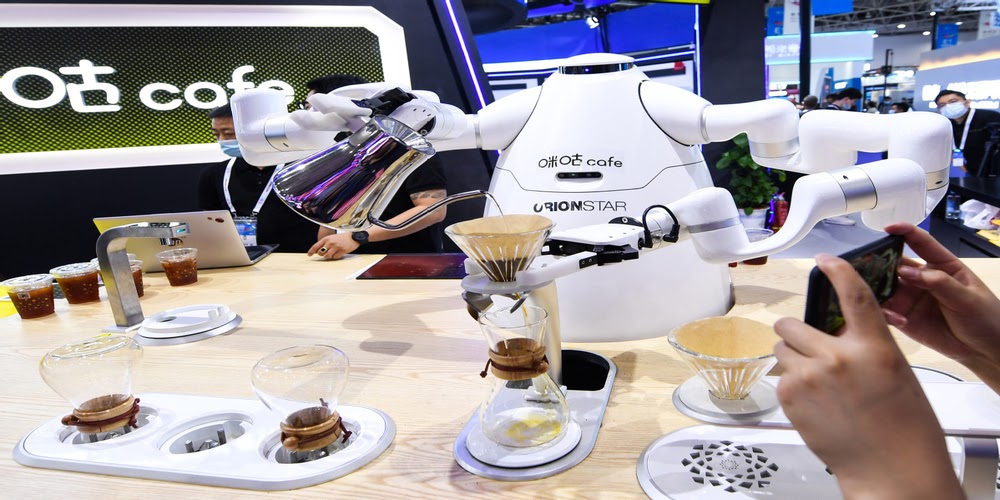 Location: London, UK
The Big Data & AI World is the two-day event that can't be missed where tangible, meaningful, and insightful data and AI become clearer. This is one of the most critical technology events for businesses in the UK.
This is part of the Tech Show London, which includes five co-located events such as the Cloud Expo Europe, Data Centre World, Cloud & Cyber Security, and DevOps. It's a place where even senior software engineers will learn something new in this in-person event.
Blockchain IoT Solutions Conference (March, 8)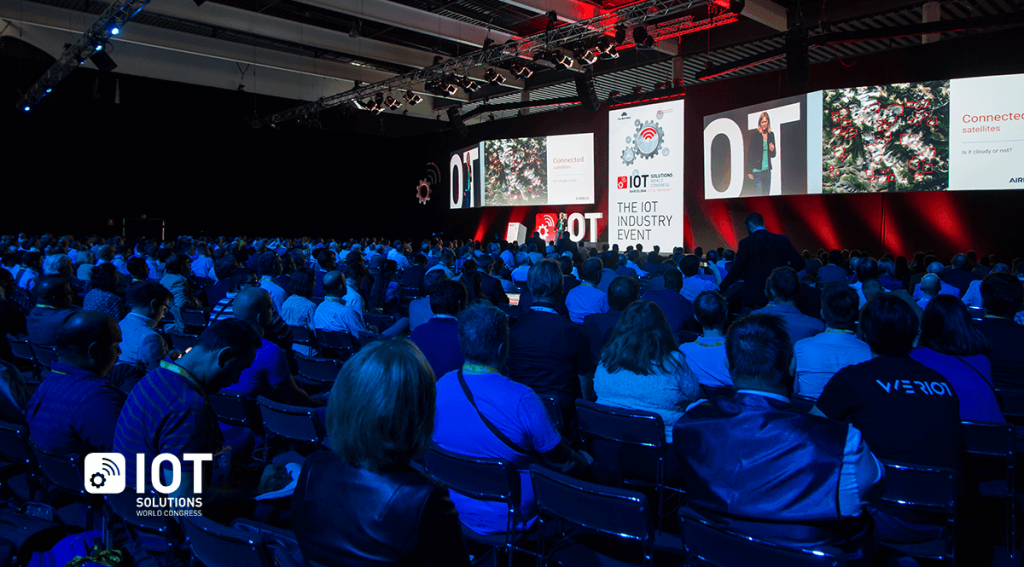 Location: Online event
Blockchain IoT Solutions Conference is a one-day event specialized in Blockchain driven applications and other matters related to this niche. It will be an exclusive and free event evaluating topics like:
Core blockchain infrastructure and ecosystem building.
Privacy, identity, and security in blockchain implementations.
Building trust and transparency in manufacturing.
Supply chains, transport, and logistics.
Making public health more effective decentralizing energy & utilities.
These kinds of free virtual events (without an online cost) are an opportunity for CTOs, CIOs, executives, and professional software developers.
April
CodeStock (April, 7-8)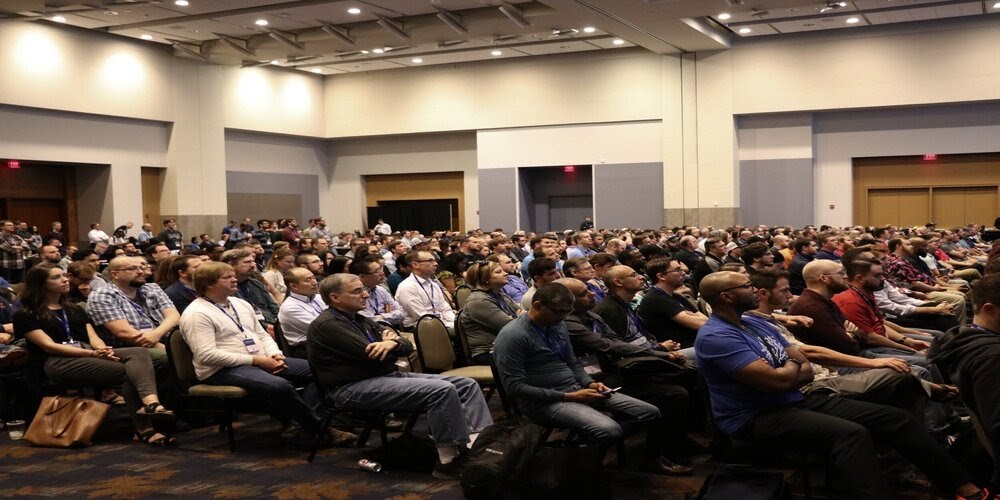 Location: Knoxville, Tennessee
CodeStock is a two-day developer-oriented conference with the latest developments. It is meant to educate, connect and inspire the technology community. This professional conference brings together special keynotes to share knowledge and experience.
The event will be centered on the different software applications in areas such as Architecture, Cloud, Design, IoT, Languages, Machine Learning, among other details.
DevOpsCon London (April, 26-29)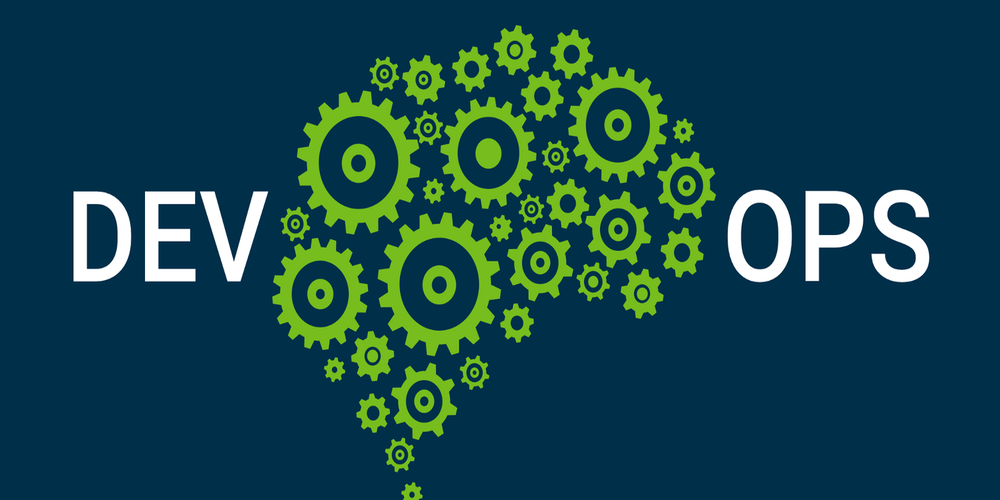 Location: London, UK, or online
The DevOpsCon in London is a software development conference that will be presented in a hybrid form. This event will last three days. During that time, you'll be able to see workshops, keynotes, and the possibility of networking with a community full of developers.
This conference for developers is one that you can't miss. That's why they've also opened the online conference mode, so you can still be part of the event while being away.
May
JAX HYBRID (May, 2-6)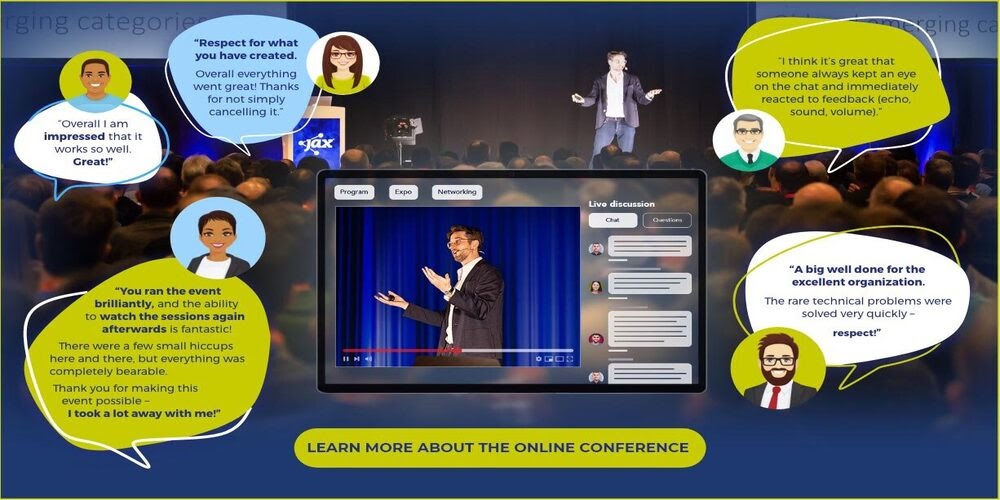 Location: Mainz, Germany
The JAX Hybrid conference will be a four-day conference that will be held in Germany but can also be seen as a virtual conference. It's an event primarily aimed at Java developers, Javascript developers, and other Java innovations. It's also a great source of information for software architects.
By attending, you will find the best software related to programming languages and open-source software that could help you comprehend machine learning and blockchain.
AI & Big Data Expo North America (May, 11)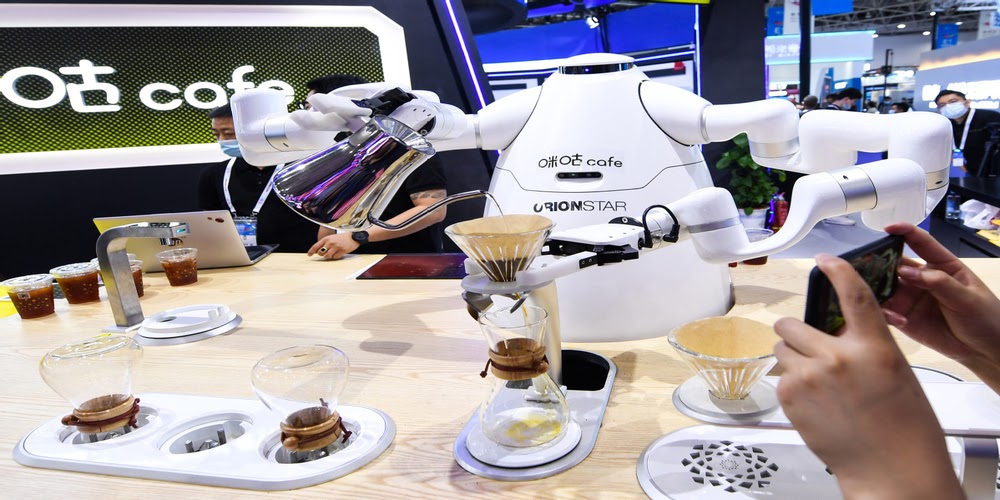 Location: Santa Clara, USA
The AI & Big Data Expo is an event especially for software engineering and everything related to artificial intelligence and data. The exhibition showcases the future technologies and strategies that businesses will use to improve their opportunities and boost their business forward.
This can also be one of the software engineering conferences that people need to attend to learn and educate. You will know more about Blockchain, 5G, Cyber Security, and Cloud technology.
June
C++ Now (May, 1-6)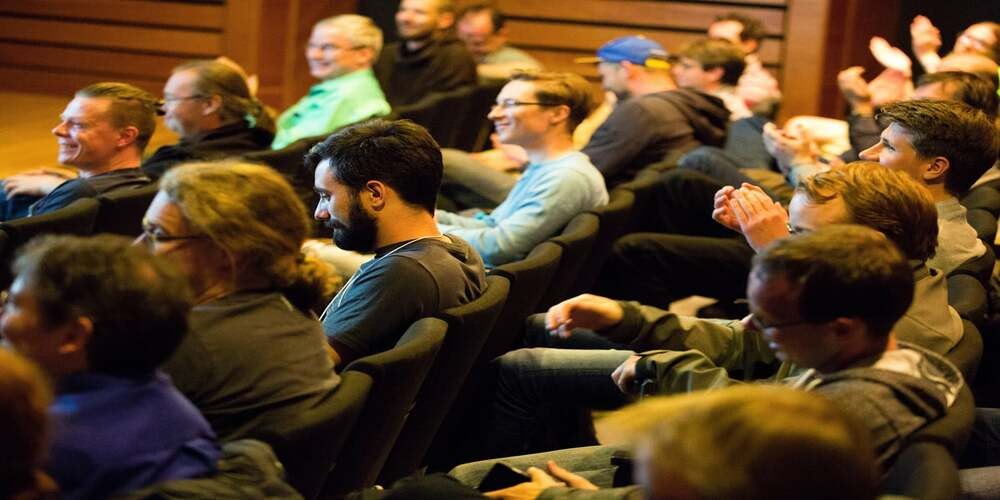 Location: Aspen, Colorado
The C++ Now conference is based on a community that has grown to focus entirely on C++ development. Even though it's still impossible to register on the original website, you can still see what they're up to. As a developer-oriented conference focused on web technologies, you can access all the content in the form of a virtual meeting to uncover emerging trends. Additionally, it will be a technical conference full of interactive sessions.
IoT WEEK 2022 (Jun, 20-23)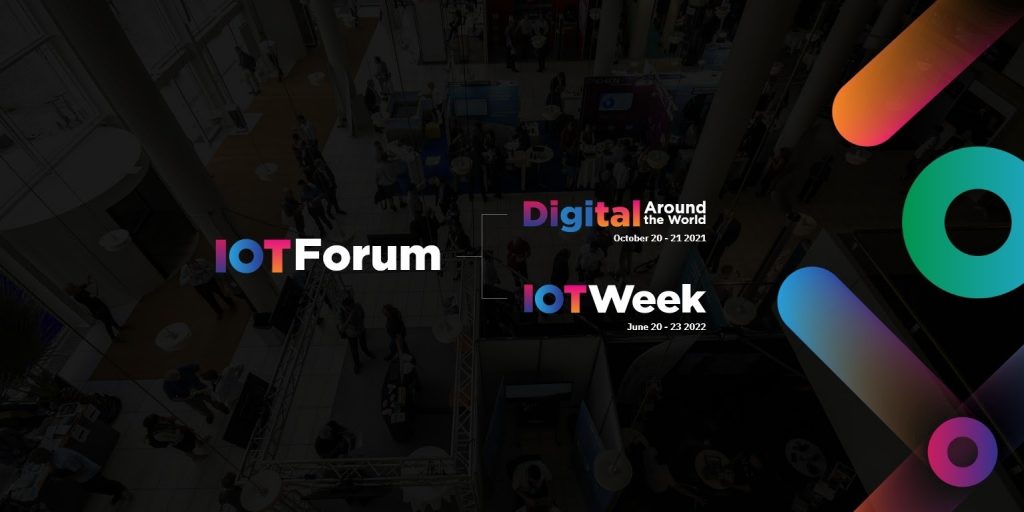 Location: Dublin, Ireland
The IoT Week is an annual event organized by the IoT forum. The conference offers the presentation of influential personalities in the industry. You will be able to promote international dialogue and cooperation on IoT and organize events and conferences.
Here, you will also be able to develop activities among the attendees and share the latest tools about AI, blockchain, quantum computing, AR/VR, Robotics, and new digital innovations.
Mobile World Congress Shanghai (June, 29 – July, 1)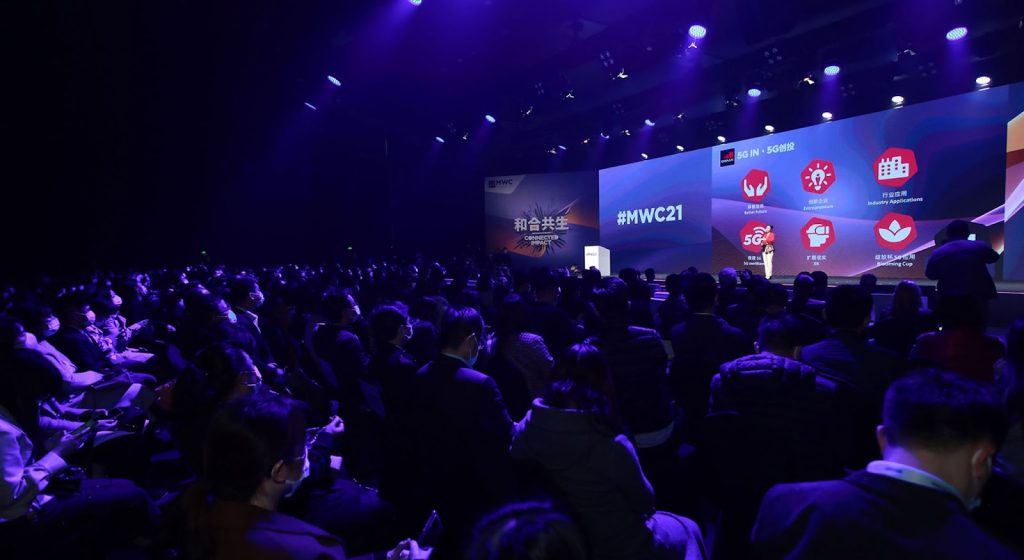 Location: Shanghai, China
As for Smartphones' development, The Mobile World Congress in Shanghai is the flagship conference in this part of the country. It gathers C-level executives in the industry as well as passionate consumers.
In the event, you'll be able to experience the new trends to come and the presence of 250 companies, along with other device makers and software brands. Attendees will have the opportunity to learn more about the industry and the new startups to come.
You will also be able to live this experience from anywhere in the world, thanks to the online conference feature on the official website, which comes with no online cost.
July
Gartner Supply Chain Leaders Forum (July, 11-12)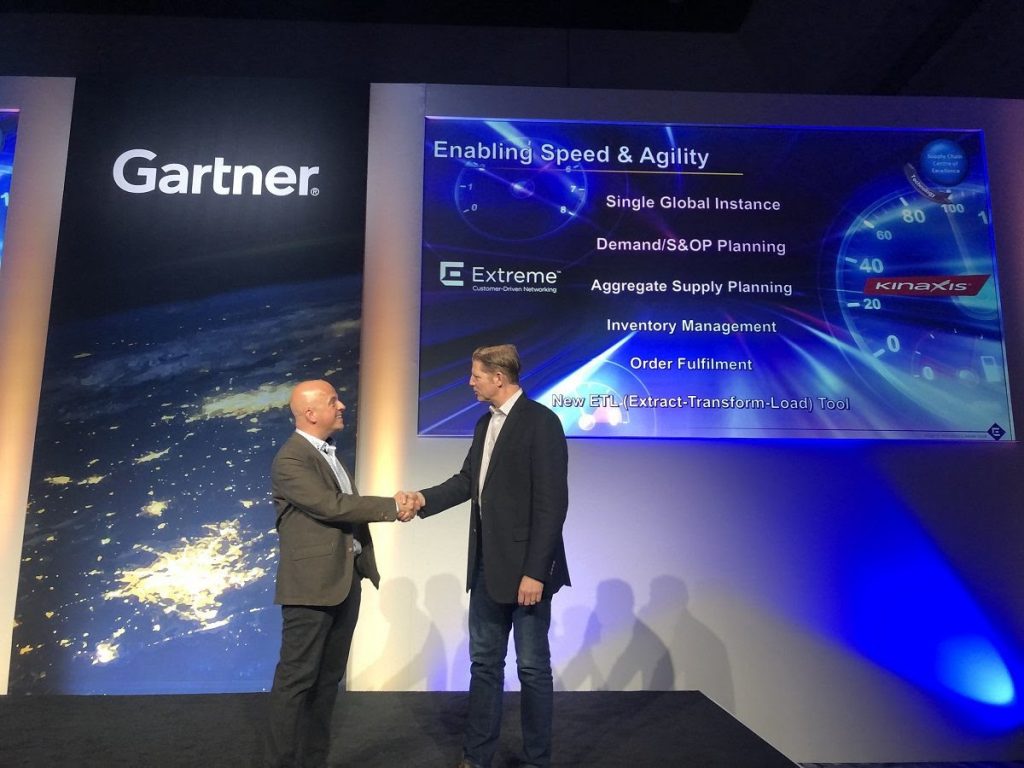 Location: Hertfordshire, UK
The Gartner Supply Chain Leaders Forum for 2022 will cover themes related to supply chain, virtual operations, circular economy, among others. It's a two-day event with valuable insights for all the people that are interested in the industry.
Even though this is not a conference for developers, it's an event for C-level executives and leaders that will help you improve in your day-to-day challenges by acknowledging new trends in the supply chain market.
Gartner Data & Analytics Summit (July, 25-26)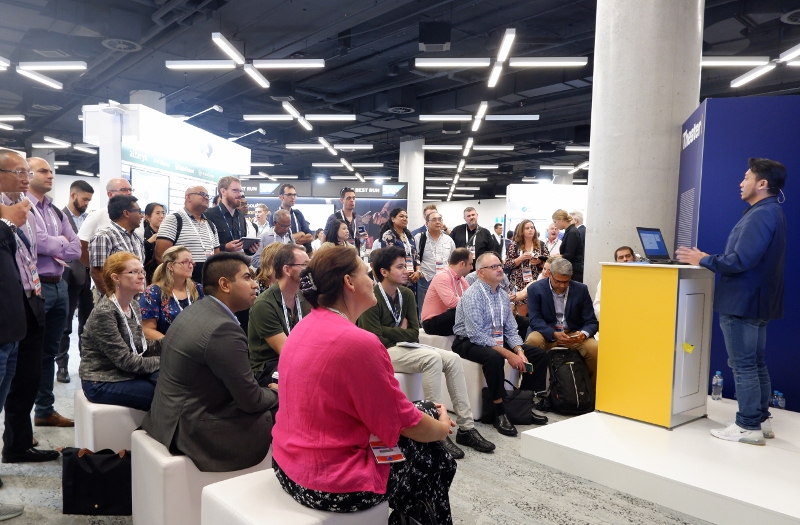 Location: Sydney, Australia
The Gartner Data & Analytics Summit brings high-quality information to the attendees. You will be able to create and execute world-class strategies with the knowledge gained in Data management and analytics. Besides the teams related to these areas, project managers will also benefit from the technical talks that will take place here.
August
Devopsdays Dallas (August, 24-25)

Location: Dallas, Texas, USA
Devopsdays is a worldwide known community conference that is available for anyone interested in IT improvements. It aims to let attendees know about the emerging technologies and improve all the tech decision-makers.
IEEE AUTOTESTCON (August, 28-31)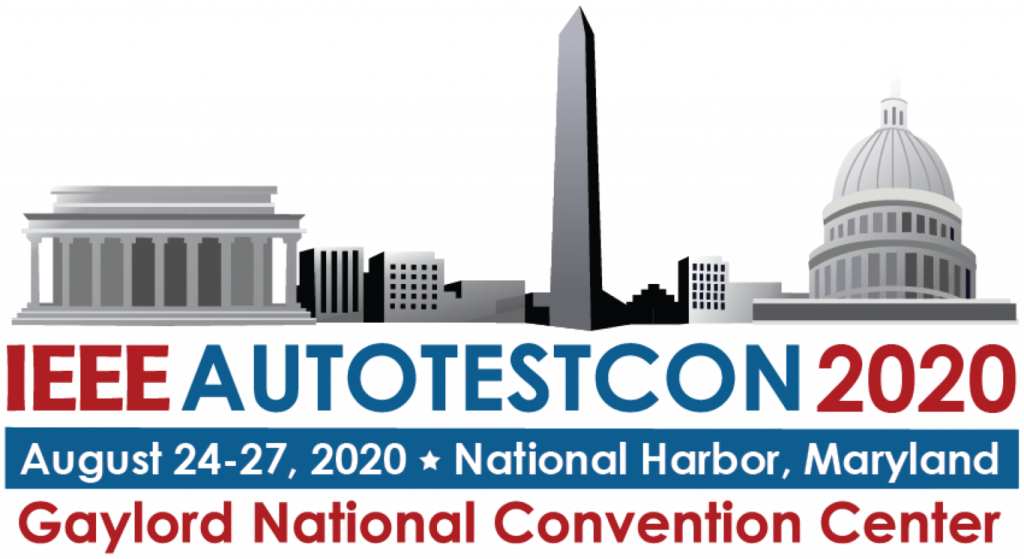 Location: National Harbor, Maryland
The AUTOTESTCON is one of the most important premier conferences that brings together both the military and aerospace industry. By 2022, you will be able to witness the digital transformation that the niche is having by sharing new technologies, discussing innovative applications, and exhibiting new products and services.
September
PHP Russia (Sep, 12-13)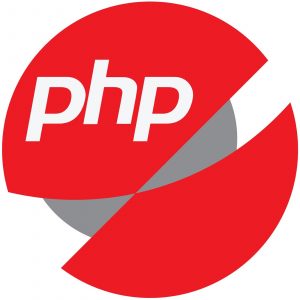 Location: Russia
PHP Russia is the only Russian conference that will emphasize PHP and more details about it. There will be topics that are related to the back-end development and the PHP ecosystem, such as frameworks, libraries, and Open Source. Even though it is not an open source-related summit, the innovation presented is relevant to those professionals.
INFOBIP SHIFT 2022 (Sep, 19-20)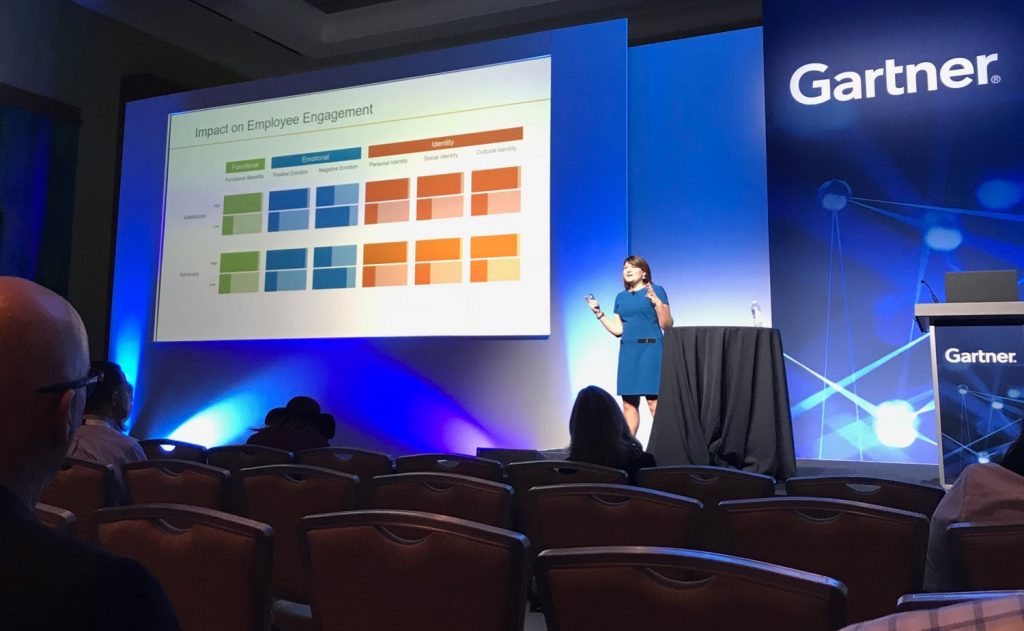 Location: Zadar, Croatia and online
The Infobip shift 2022 will be a 2-day hybrid conference with a multistage feature. It's dedicated to people passionate about software, and those interested in delivering high-quality content. Those who attend will be able to share with extraordinary minds and engage in virtual experiences. If you want to attend the virtual conference, there is an online cost, but it's all worth it.
SAINT TEAM LEAD CONF 2022 (Sep, 26-27)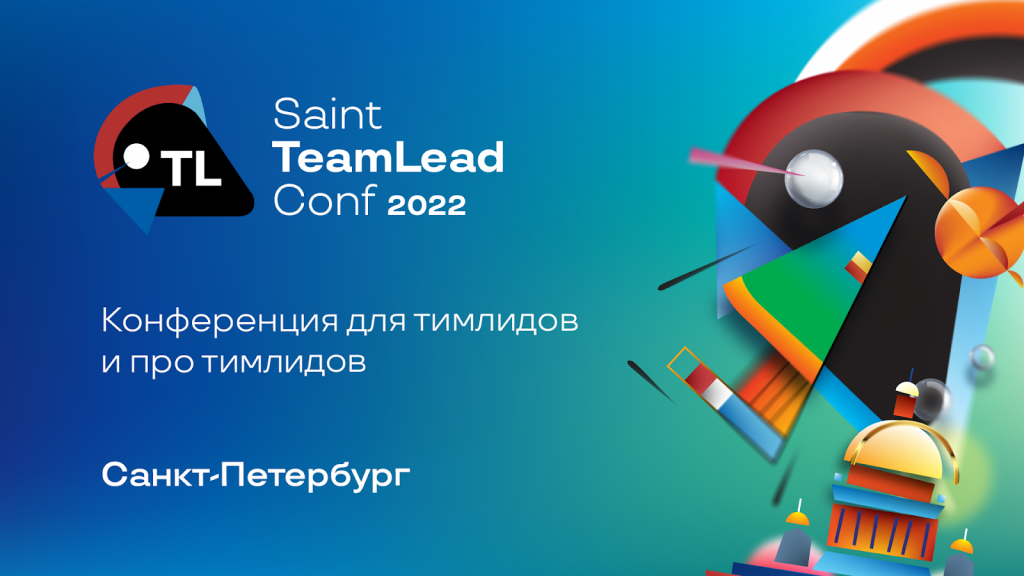 Location: Saint Petersburg, Russia
The Saint Teamlead conference is the only event focused on supporting team leaders and managers with better techniques to improve their jobs. In this event, you will discover the advantage of managing different persons and how to succeed with best practices that you may not know.
October
Evolve Technology Conference (Oct, 5)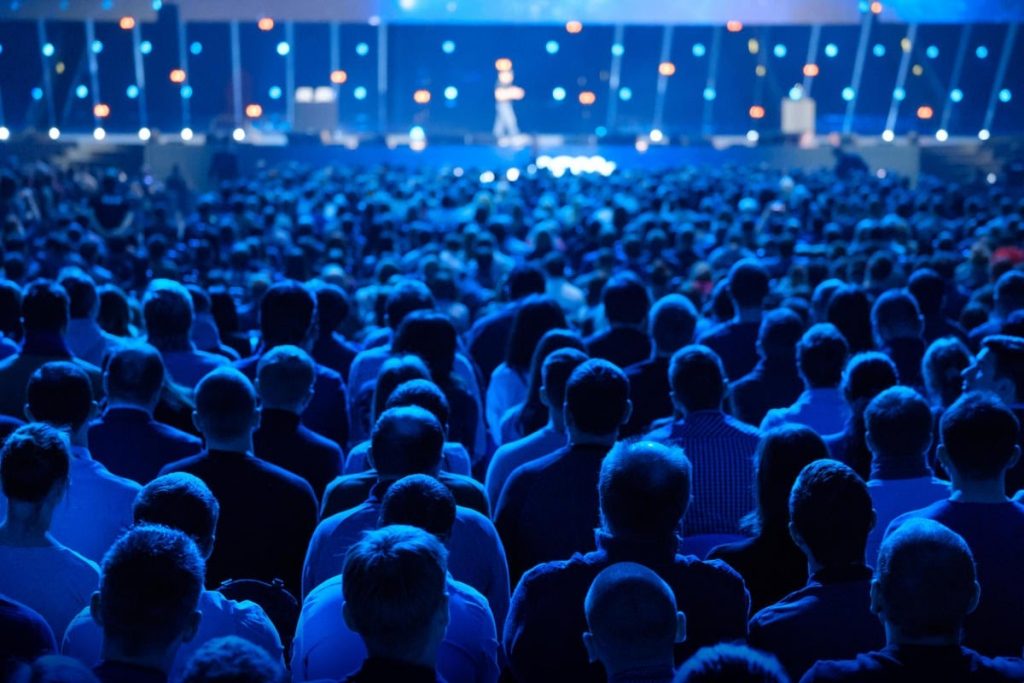 Location: Las Vegas, USA
The Evolve Technology Conference brings together leaders from all around the world interested in cutting-edge IT techs. The event allows the best IT leaders and visionaries, like open source developers, to shar either knowledge. You will get to learn, share, connect and play with the community.
NORDIC.DESIGN (Oct, 5)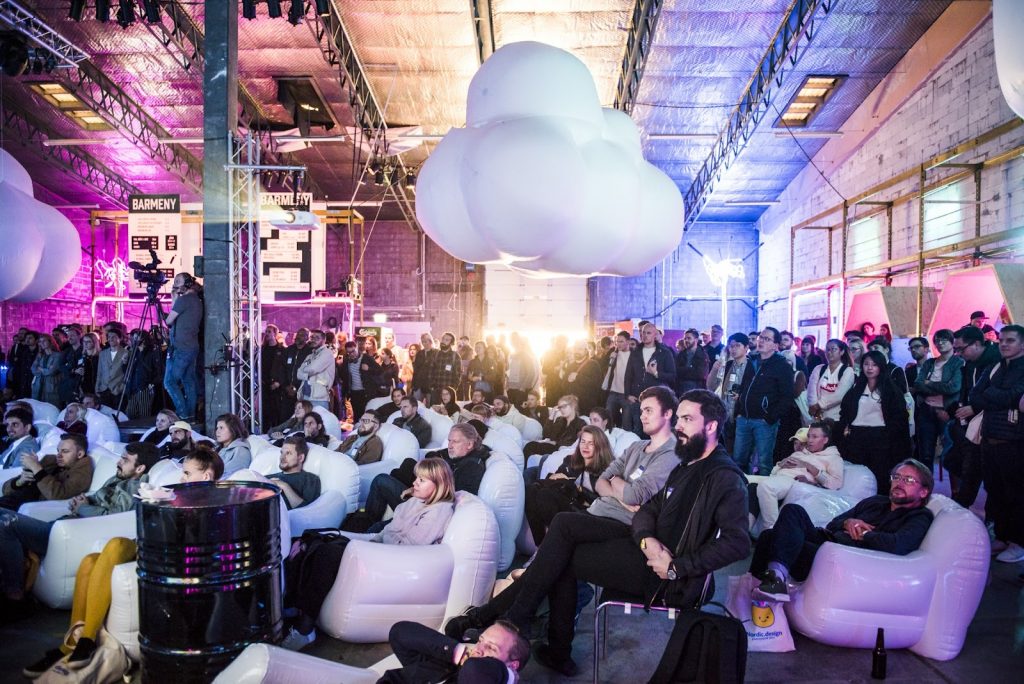 Location: Stockholm, Norway
This is one of the few conferences specialized in UX/UI design. This event brings the online conference with a twist since you'll be part of fun experiments, learn about the latest news in JavaScript, and connect with exciting developers. It is meant to explain how platforms driving technology are the future now.
ICMI Contact Center Expo | Live Event (Oct, 24)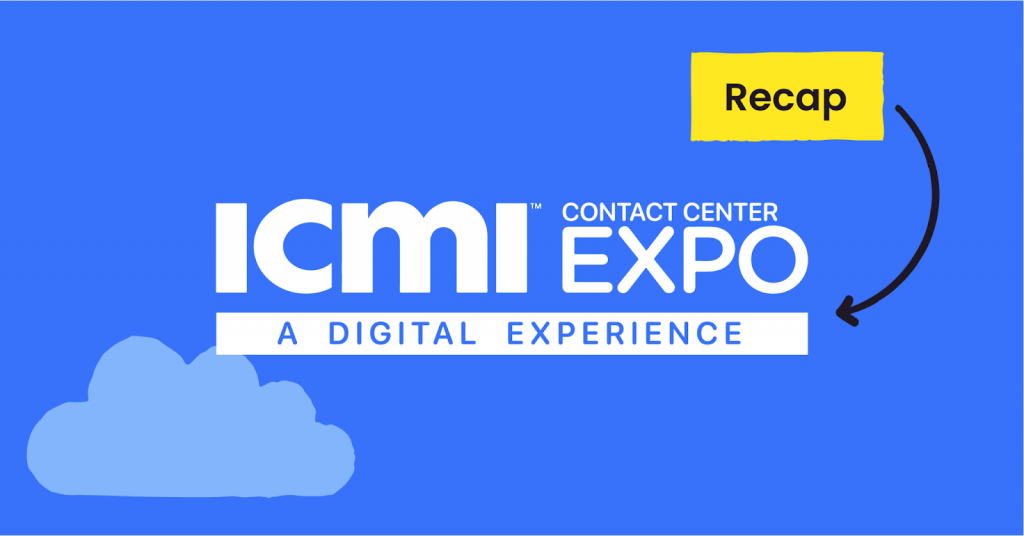 Location: USA
ICMI is way more than just an event. This is a contact center that offers professionals the chance to gather for sharing knowledge and lead generation. The general idea is to have insightful thoughts, know essential learning tracks, and learn the newest tools to boost your business.
November
Software Architecture Gathering (Nov, 14)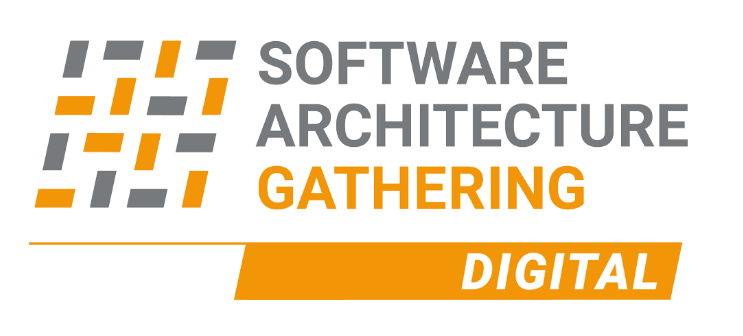 Location: Online
This is the leading virtual conference for software architecture. This international event is designed for all those working in IT projects, such as Microsoft experts, software architects, and people in professional development. If you are involved in the python programming language or want to communicate better with other developers, it's a gathering for you.
December
AI & Big Data Expo Global (Dec, 1)

Location: Olympia, London
The AI & Big Data Expo is one of the leading events based on Artificial Intelligence. You can access it for free and enjoy the possibility to explore the latest news of various industries and deliver live experiences for a network of possible partners and customers.
Wrapping Up
There you have it, the complete list of tech events on the Internet. This collection of tech events and conferences is designed to help you better navigate the massive tech events space and find the ones that best fit your professional goals. As the year progresses, we'll add more relevant events to the list so make sure to check back often!
Interested in checking out more awesome tech conferences? Check out our article: (insert here a link from the other tech conferences). Let us know if you enjoyed it!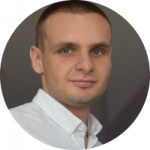 SEO specialist with over four years of professional experience. A/B test and Data-Driven SEO enthusiast. In his work, he focuses on the development and implementation of a strategy that achieves predetermined, specific goals. Privately, a fan of mountain biking.